It's no secret that travel can be a hassel. Between layovers, delays and lost luggage, it's a headache to say the least.
And packing can feel overwhelming from the minute you pull out your empty suitcase in preparation for an upcoming trip.
We love these travel hacks to help keep you organized because you already have everything you need lying around the house!
1. Earrings
We've all misplaced earrings in the shuffle of travel. But now you can "button up" your jewelry packing with this move. The best part? It works with all types of earrings, including fishhook varieties.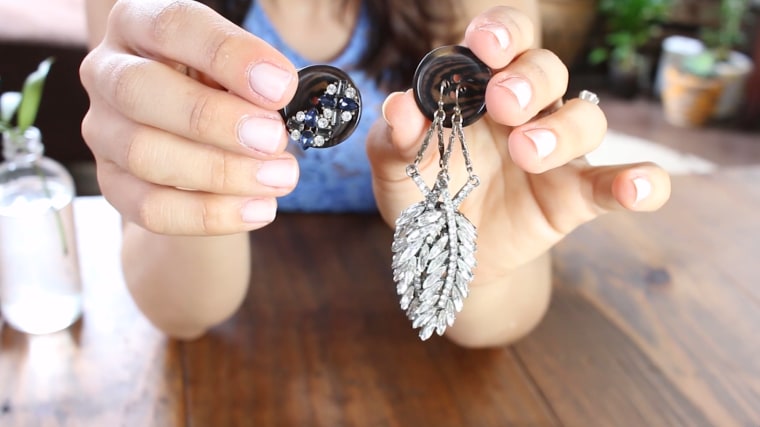 What you'll need:
What you'll do:
Remove earring stoppers.
Drive the post of the earring through a buttonhole.
Fasten stopper.
Repeat with second earring. And you're set!
2. Razors
A binder clip comes in very handy to safely stow your sharp razor. In fact, it's such a perfect fit that it makes you question whether binder clips were made for this reason! We also love that there's enough space between the clip and the blades to allow them to air dry, which means no rust build up.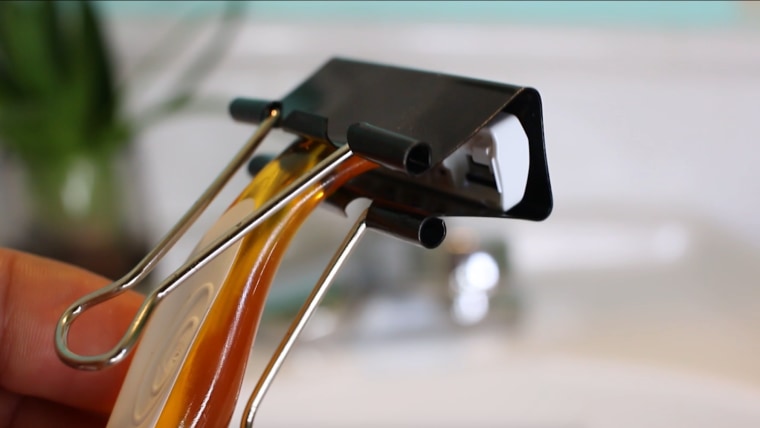 What you'll need:
What you'll do:
Open binder clip and maneuver it around the razor's blades.
Fold the arms of the binder clip around the razor.
3. Money
Whether you're headed to the beach or a walking tour, a large, bulky wallet will feel in the way. You'd never guess that a tube of ChapStick could be the answer!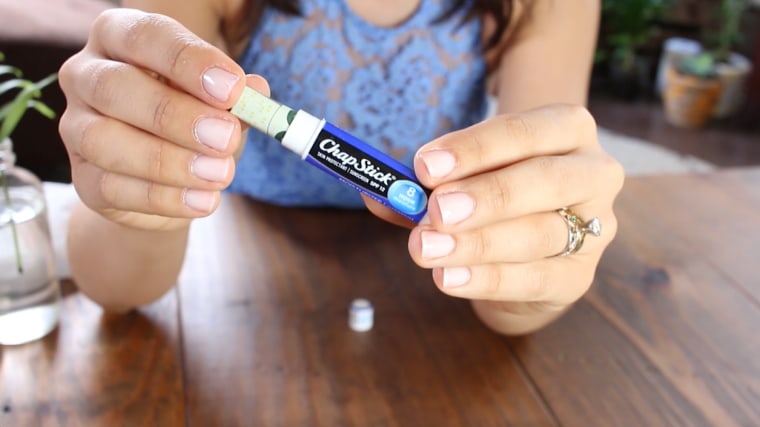 What you'll need:
What you'll do:
Remove the balm by twisting it out of the tube.
Clean the inside with a Q-tip.
Roll the "shelf" back to the bottom of the tube.
Fold money in half lengthwise then roll it into a cylinder.
Tuck your Jacksons into the tube and secure with cap.
4. Toothbrush holder
You know that feeling after you've brushed your teeth when you don't have a place to cleanly rest your toothbrush? Yes, we've all been there. You'll never have to lay your bristles on a (potentially) dirty sink again with this trick that turns a clothespin into a tripod.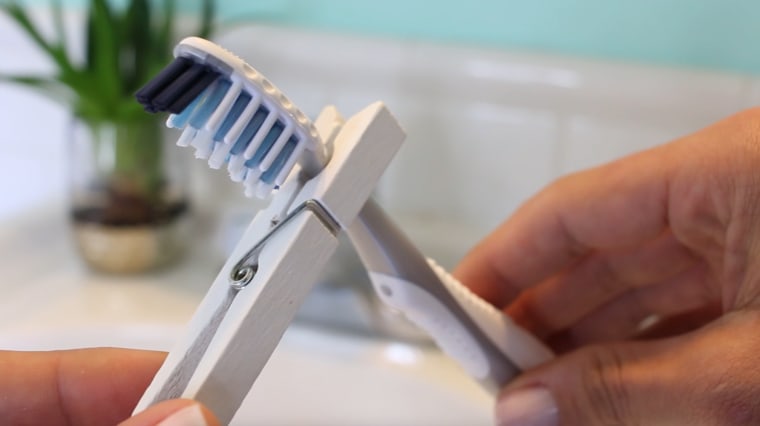 What you'll need:
What you'll do:
Insert the shank of the brush into the notch of the clothespin.
Prop the clothespin and toothbrush like a tripod on the sink.
Will you be traveling smarter with this easy tricks? Share with us your packing hacks in the comments below.
RELATED: