Nothing says pampering quite like a day at the spa. Luckily, it's not necessary to have a celebrity budget to achieve a day of utter relaxation!
TODAY Style spoke with some top-rated spa professionals to find out their favorite drugstore products. Here's how to re-create a luxurious experience in the comfort of home!
Tracie Martyn, celebrity facialist and salon owner​. Celebrity clients include Allison Williams, Brie Larson, Emma Stone, Tory Burch, Diane Von Furstenberg and Kate Winslet.
1. Aztec Secret Indian Healing Clay ($7.50, walgreens.com): "Clay is a great absorbent material and has the ability to pull out and detoxify impurities and toxins. It is best for oily skin since it can absorb sebum as well. A mask at home ... is a great ritual that can brighten your day and your skin."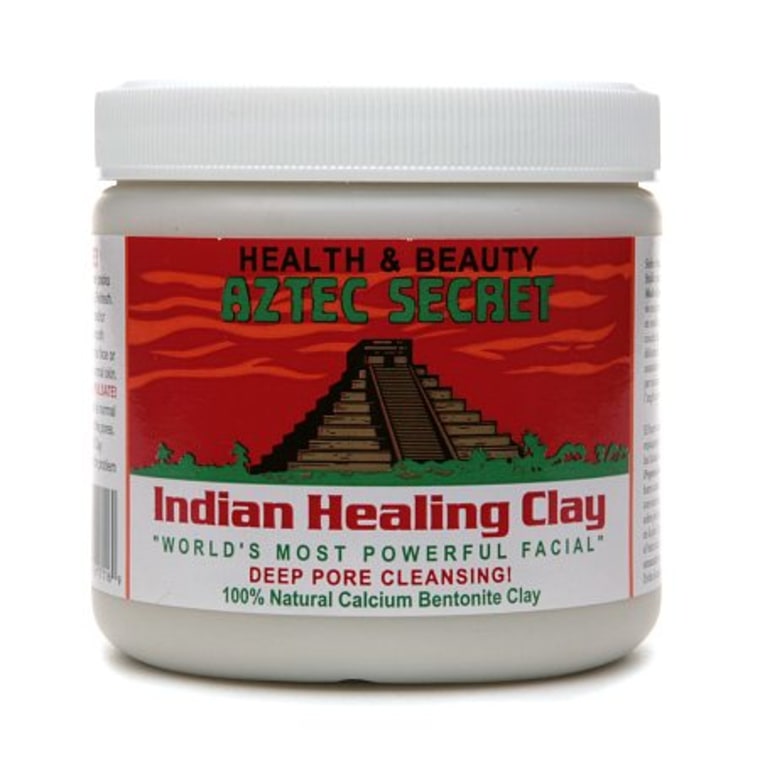 2. SpaPro Aromatherapy Diffuser ($42, walmart.com): "While you are putting on your clay mask, use some lavender oil in this aromatherapy diffuser to make your at-home spa experience complete."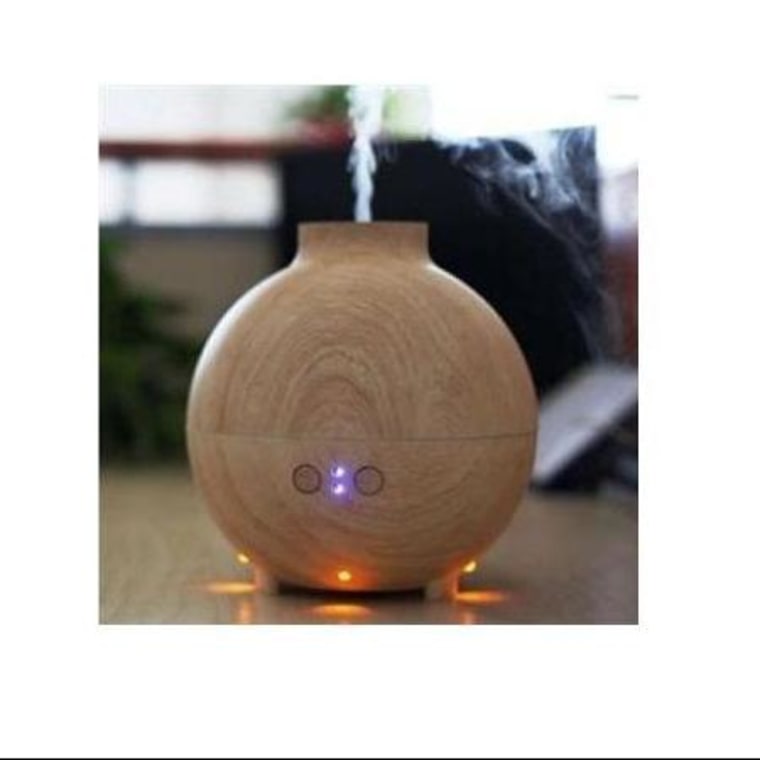 Dr. Nigma Talib, a naturopathic doctor based in London. Celebrity clients include Rosie Huntington-Whiteley, Sienna Miller, Kate Bosworth and Penelope Cruz. She is also the author of "Younger Skin Starts in the Gut." (healthydoc.com)
3. Body Benefits by Body Image Loofah ($2.22, walmart.com): "The texture of a loofah is rough when dry, but once you add hot water, it becomes soft and supple. Starting at your chest, gently but firmly rub the loofah against your skin in circular motions working your way down to your ankles — you can even use the loofah on the heels and soles of your feet. Don't forget to scrub your arms and hands as well! The circular motion will help remove dead skin cells and is gentler on your skin than scrubbing up and down. Then, just rinse your body off with cool water to close your pores and make you feel awake and refreshed. If (you're) trying to lull yourself to sleep, use warm water instead."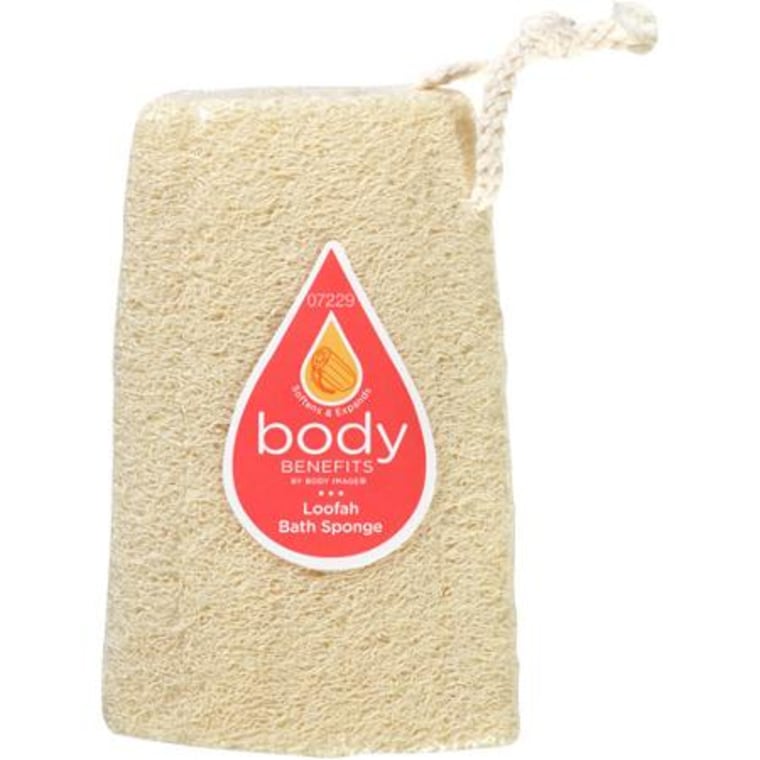 Heather Marianna, star of Bravo's reality TV show "Tour Group" and creator of the "Beauty Kitchen" YouTube channel. Her celebrity clients include Vanessa Simmons, Lisa Vanderpump and Christina Milian.
4. Earth Therapeutics Natural Exfoliating Hydro Towel ($5.09, target.com): "This towel is like magic for transforming dry skin! I use mine a few times a week with a sugar scrub for extra exfoliating and deep cleaning. It's like insurance for whatever body wash or scrub you're using because it makes sure it's fully penetrating the product in your skin."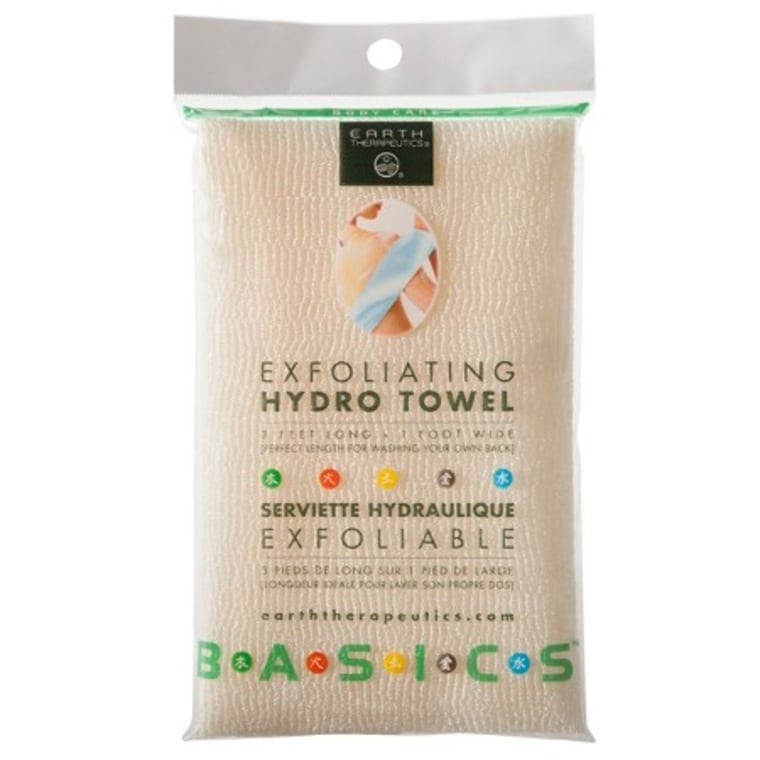 5. Burt's Bees Almond Milk and Beeswax Hand Cream ($8, target.com): This super moisturizing hand cream is truly a drugstore hidden gem! A little bit goes a long way and it will instantly revive your hands without leaving you feeling sticky or greasy. We as women tend to show our age in our hands, which is why it is so important to always keep them soft and hydrated."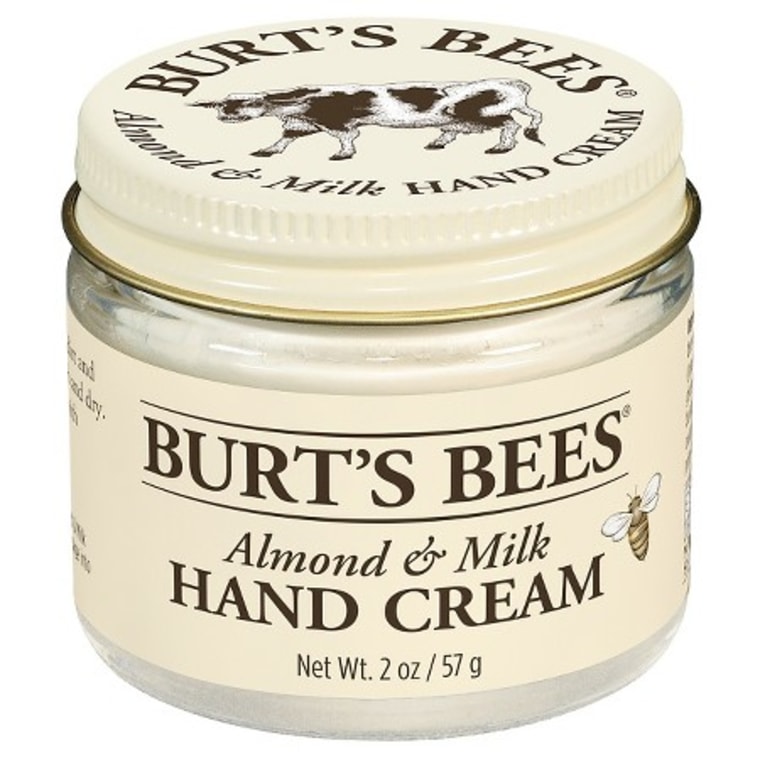 Joanna Vargas, celebrity facialist and founder of Joanna Vargas Salon and Skincare Collection. Clients include Julianne Moore and Jenna Dewan-Tatum.
6. Cleanlogic 2-in-1 mesh bath sponge ($4, walgreens.com): "I really like the mesh pouf bath sponges you can get in the drugstore for a really good exfoliating cleanse everyday. I like them because you can machine wash them after every use to keep bacteria off and they can be used with any cleanser."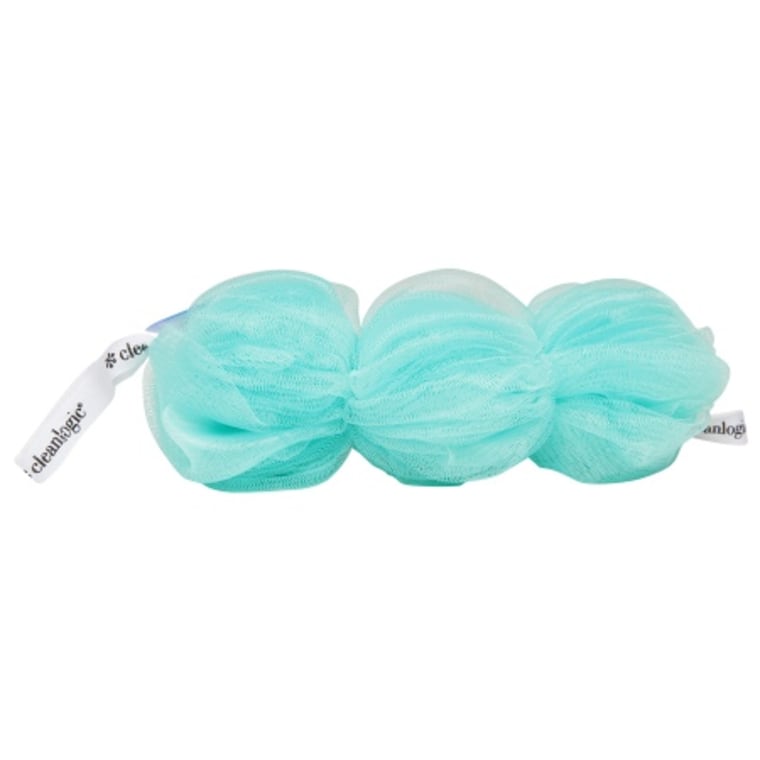 Ildi Pekar facialist to supermodels including Miranda Kerr, Irina Shayk and Lindsay Ellingson.
7. Dream Time Aromatherapy Inner Peace Eye Pillow,Lavender ($13, drugstore.com): "For health, energy and beautiful skin I always preach to invest time in resting your mind and body. Lack of sleep results in accelerated aging and weakens your body. Rest, repair, repeat."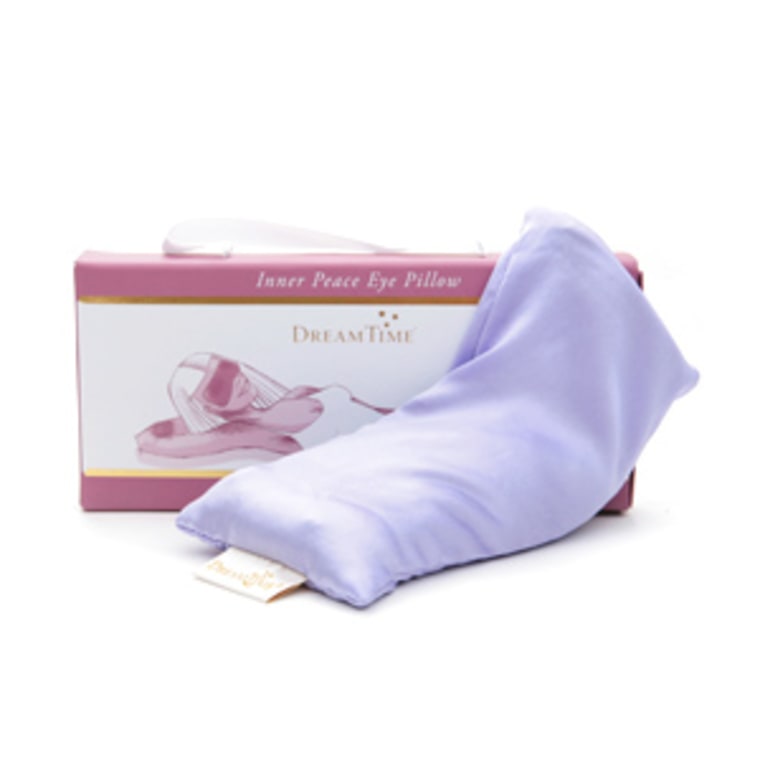 RELATED: 37 drugstore summer beauty picks celebrity experts adore
Adriana Martino, founder of SKINNEY Medspa in New York City, whose celebrity clients include Hailey Baldwin.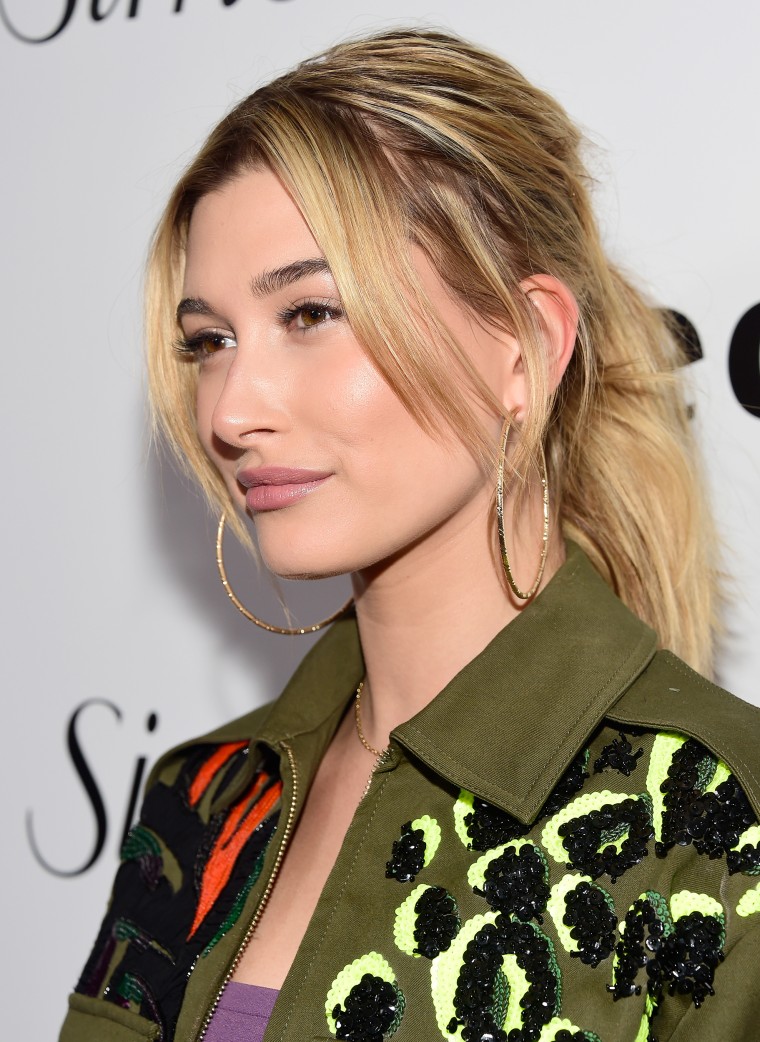 8. Eclair Naturals French Lavender Effervescent Bath Salts ($13, target.com): "I add a cup to running bath water along with a bubble bath. I love the way the lavender bath salts smell and it's just as good as any name brand — even better!"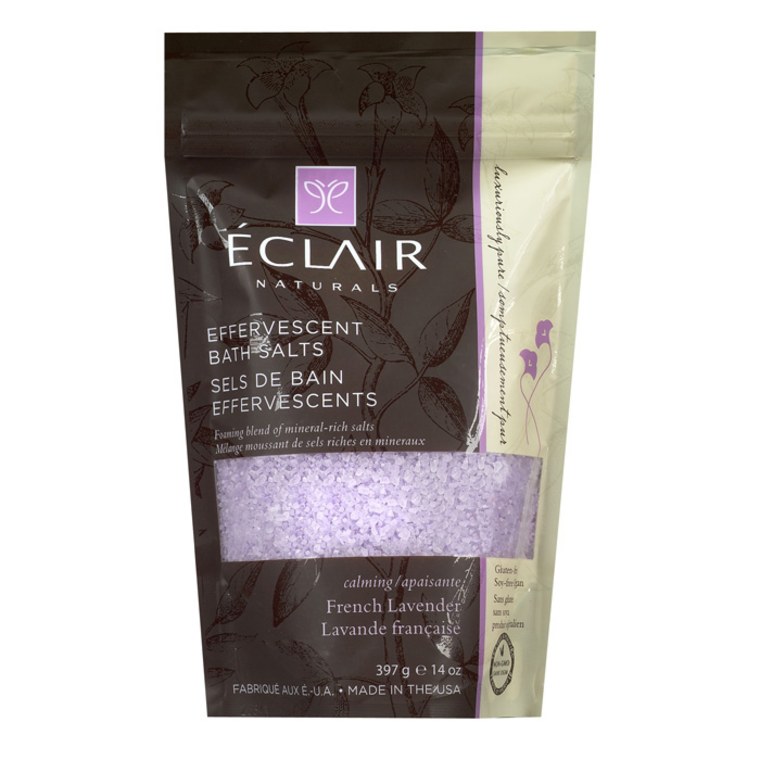 9. PROcure Epsom Salt Rub ($6, walmart.com): "The gel emulates the benefits of an Epsom salt bath but without the hassle. Plus, it has aloe vera to soothe my skin."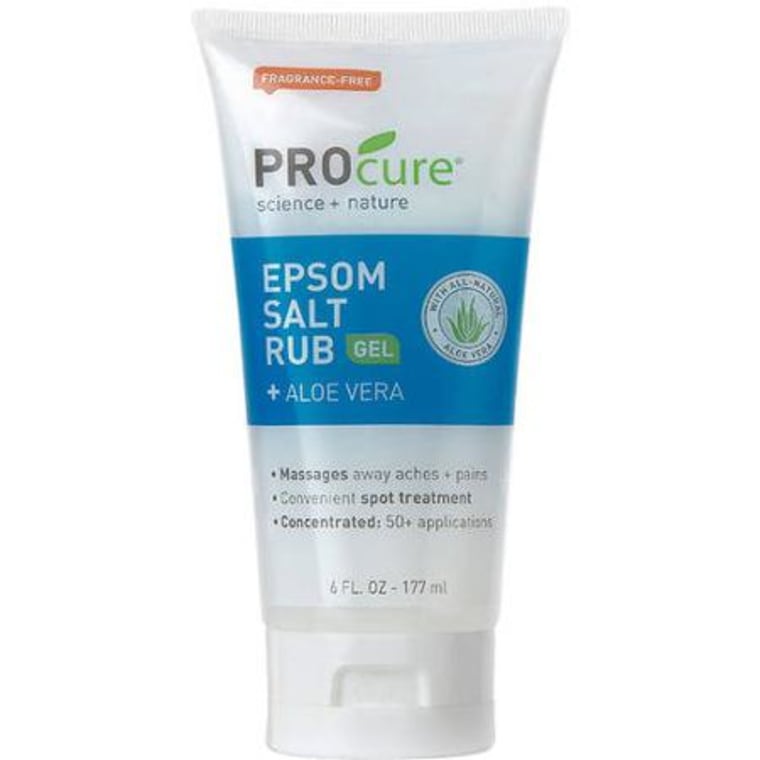 10. No7 Boots Total Renewal Micro-Dermabrasion Scrub ($16.19, target.com): "I use this to exfoliate my skin. I like to exfoliate in the bath or shower because the water molecules helps to polarize your skin, softening it to get a deeper clean."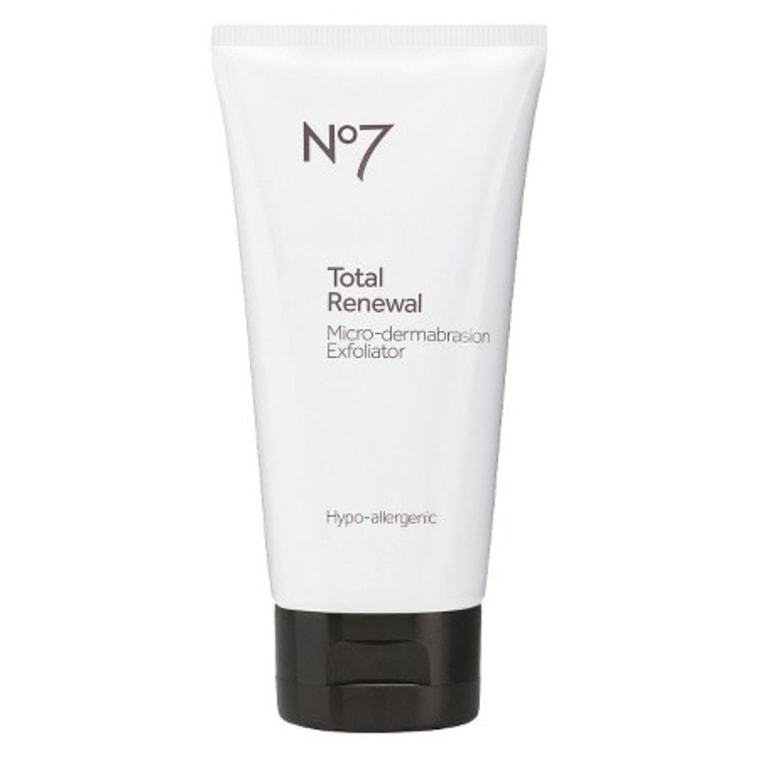 11. Papaya Enzyme Mask by Alba ($7.57, walmart.com): "My skin is totally fresh and soft afterward!"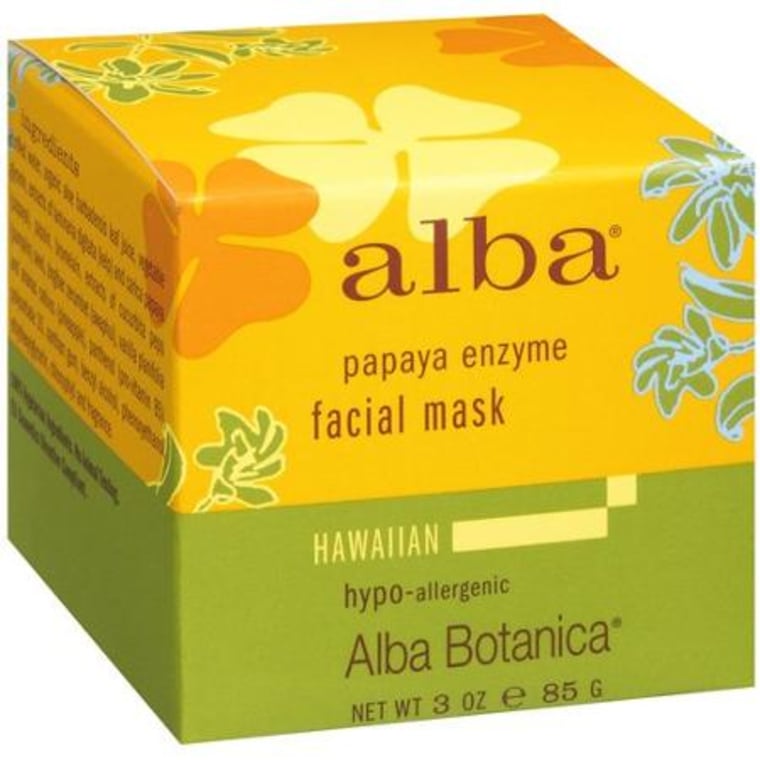 Michelle Schlekewey, facialist at Golden Door in San Marcos, California. Celebrity clients include Olivia Wilde and Lauren Conrad.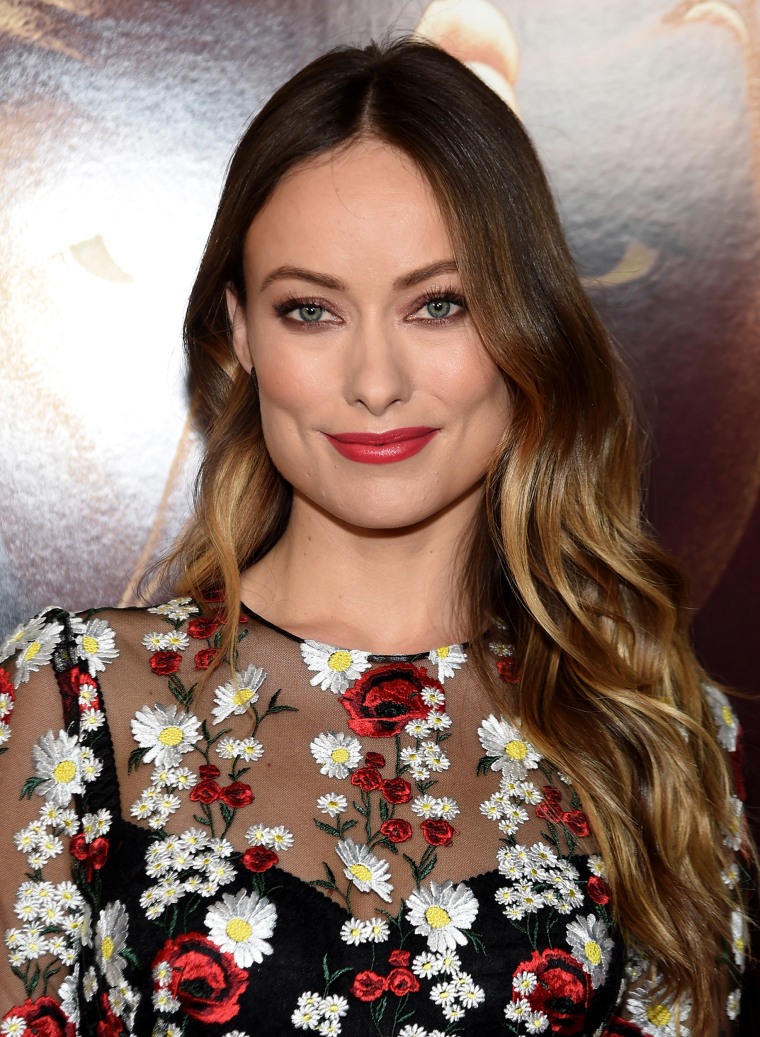 12. Spectrum Organic Coconut Oil ($6, target.com): "Organic coconut is great for head-to-toe hydration. Coconut oil an all-natural and single-ingredient product that is great for face, hair and body."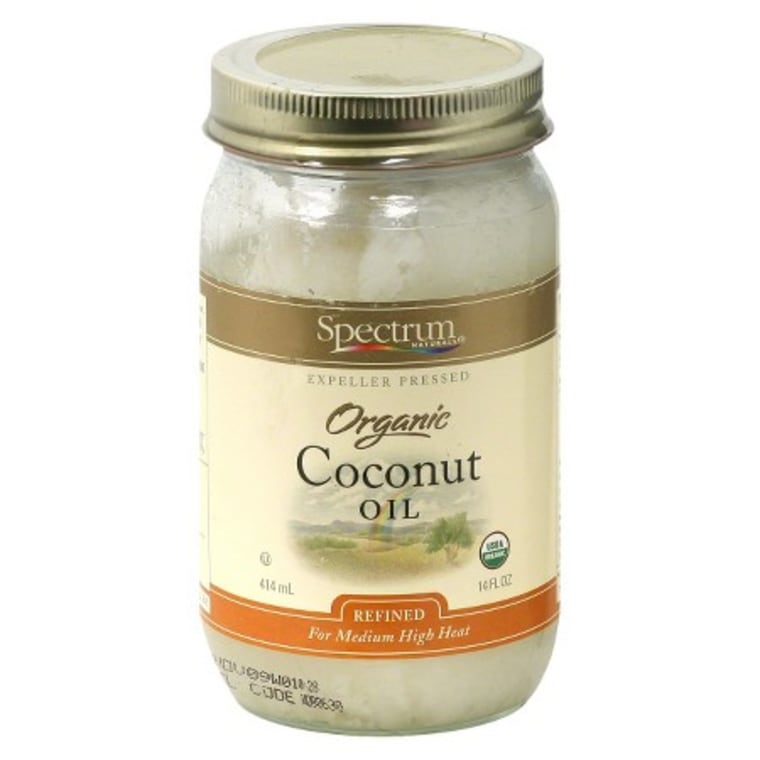 13. Sugar in Raw Turbinado Sugar ($3.53, jet.com): "Raw sugar is great for exfoliating your skin! You can even mix with coconut oil for an amazing scrub."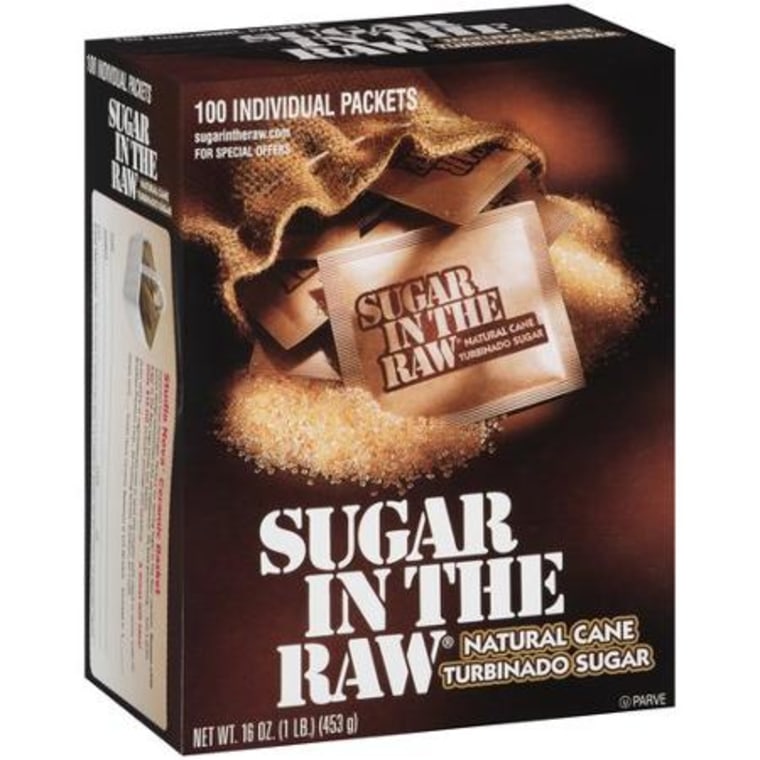 14. Burt's Bees Beeswax Lip ($3, target.com): "This lip balm is a go-to for everyone suffering from dry lips. Beeswax and antioxidant vitamin E condition skin for a soothing lip treatment."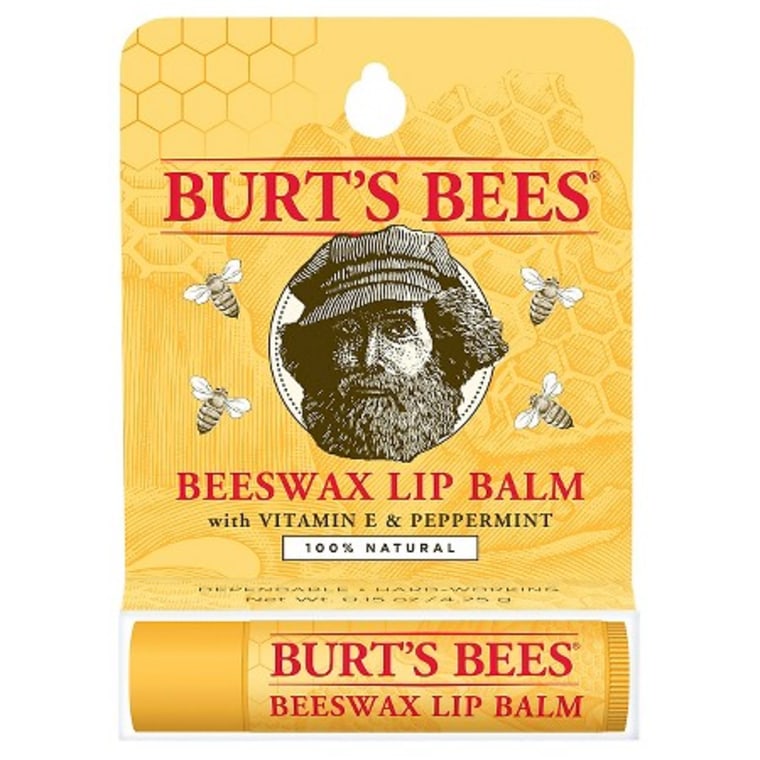 Cecilia Wong, founder of Cecilia Wong Skincare, whose celebrity clients include Katie Holmes, Zac Posen and Cornelia Guest.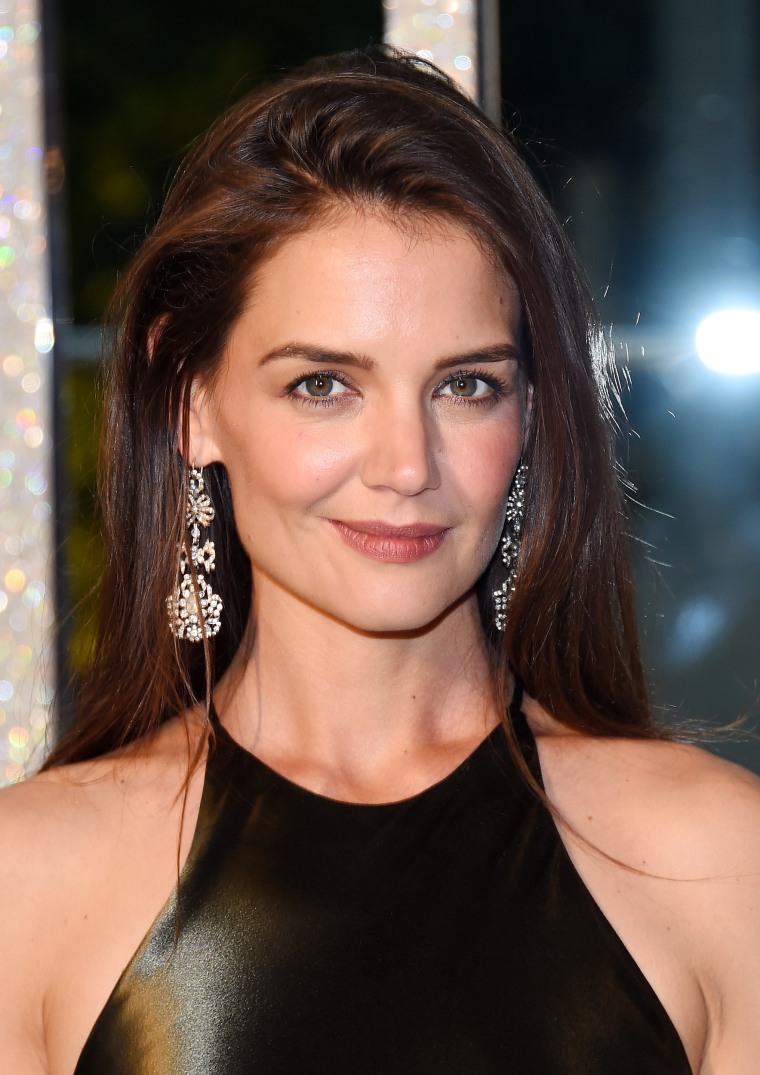 15. Dr. Teal's Foaming Bath ($6, walgreens.com): "Perfect for unwinding after a long day, it instantly transforms your routine bath into a relaxing spa. Featuring soothing Epsom salt with a blend of essential oils, it works to calm the senses, relax tense muscles and relieve stress."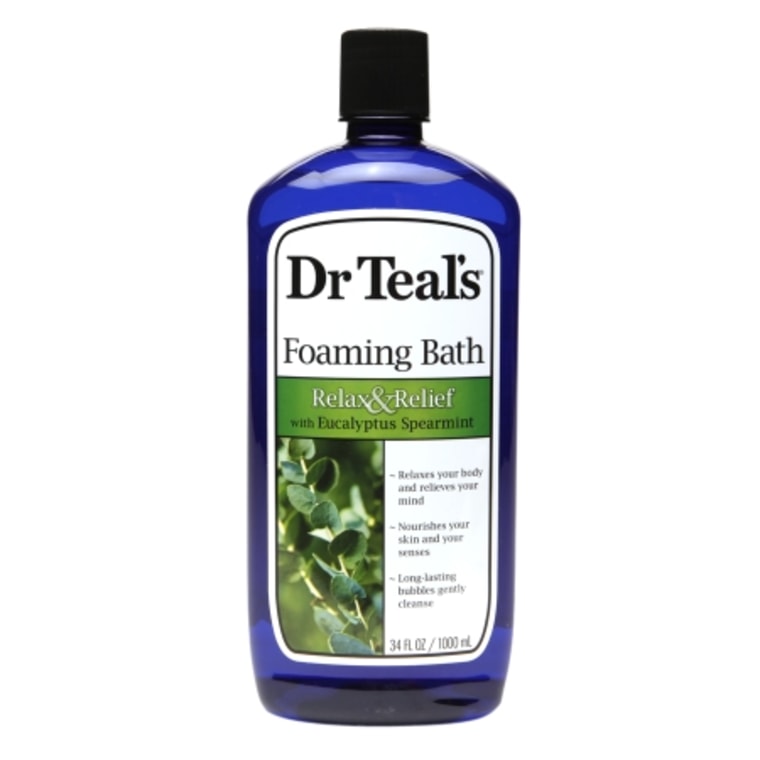 16. J.R. Watkins Naturals Apothecary Sugar And Shea Grapefruit Body Scrub ($9.49, drugstore.com): This is "my go-to pick for exfoliating and softening the skin. it works to remove dead cells while nourishing skin's layers. Natural sugar and oils paired with shea butter leave the skin silky soft and smooth."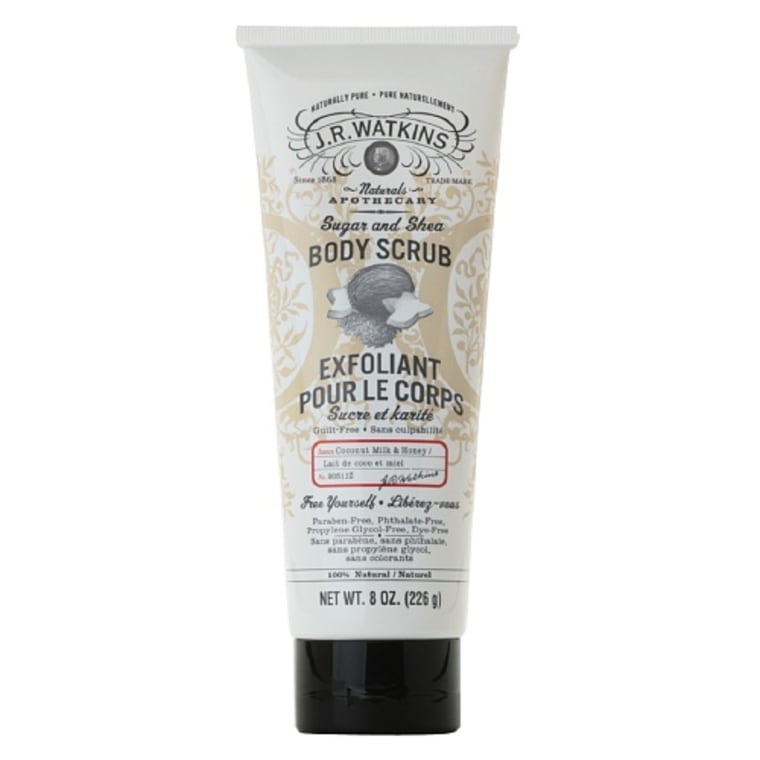 17. Baby Foot Exfoliant Foot Peel ($25, beauty.com): "A wonder product for keeping feet baby soft and beautiful at home. It works by penetrating deep into the foot's layers, separating dead skin cells and making for an easy peel. A blend of 17 natural extracts leave feet nourished and conditioned."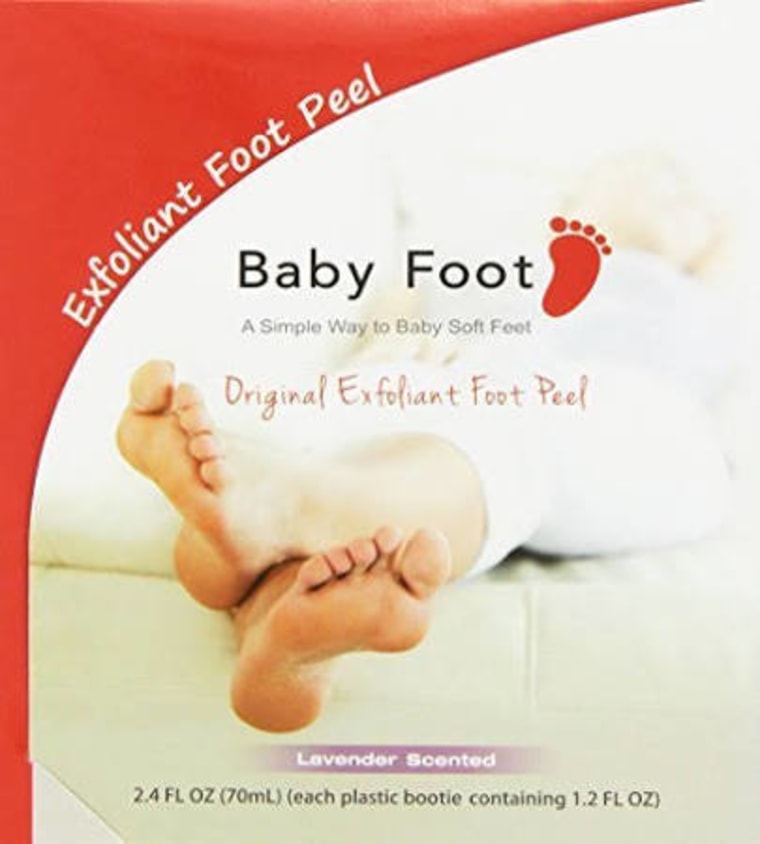 RELATED: The baby foot peel may be gross, but it totally works
18. Weleda Regenerating Body Oil, Pomegranate ($25, drugstore.com): "Great for smoothing and firming the entire body, this product leaves the skin glowing and youthful. It works to restore the skin's moisture and essential nutrients and plump cells with antioxidant-rich organic pomegranate seed, macadamia nut and jojoba seed oils."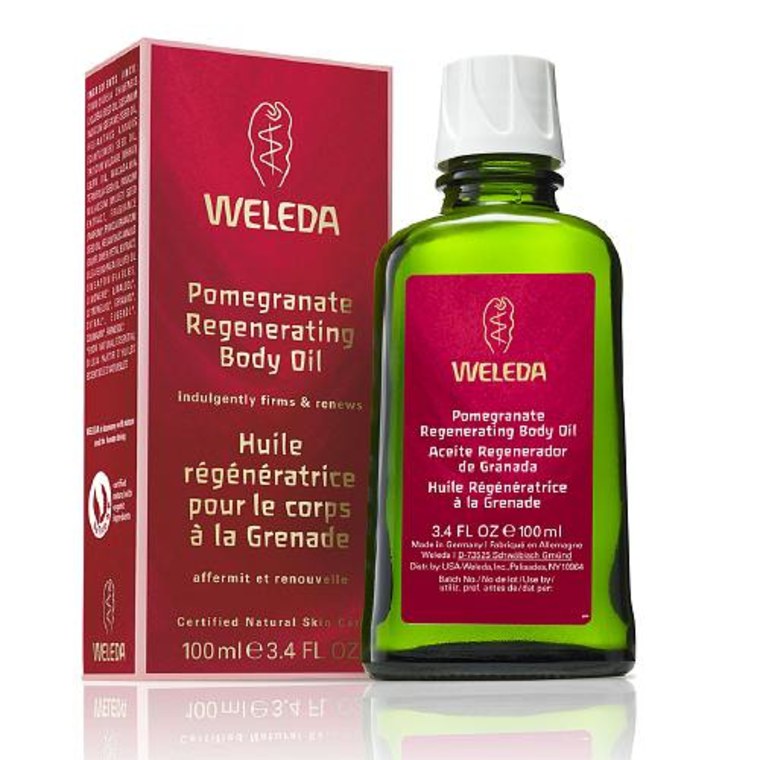 Joey Healy, celebrity eyebrow stylist and owner of Joey Healy Eyebrow Studio in NYC. Her clients include Kyra Sedgwick, Bethenny Frankel and Vanessa Hudgens.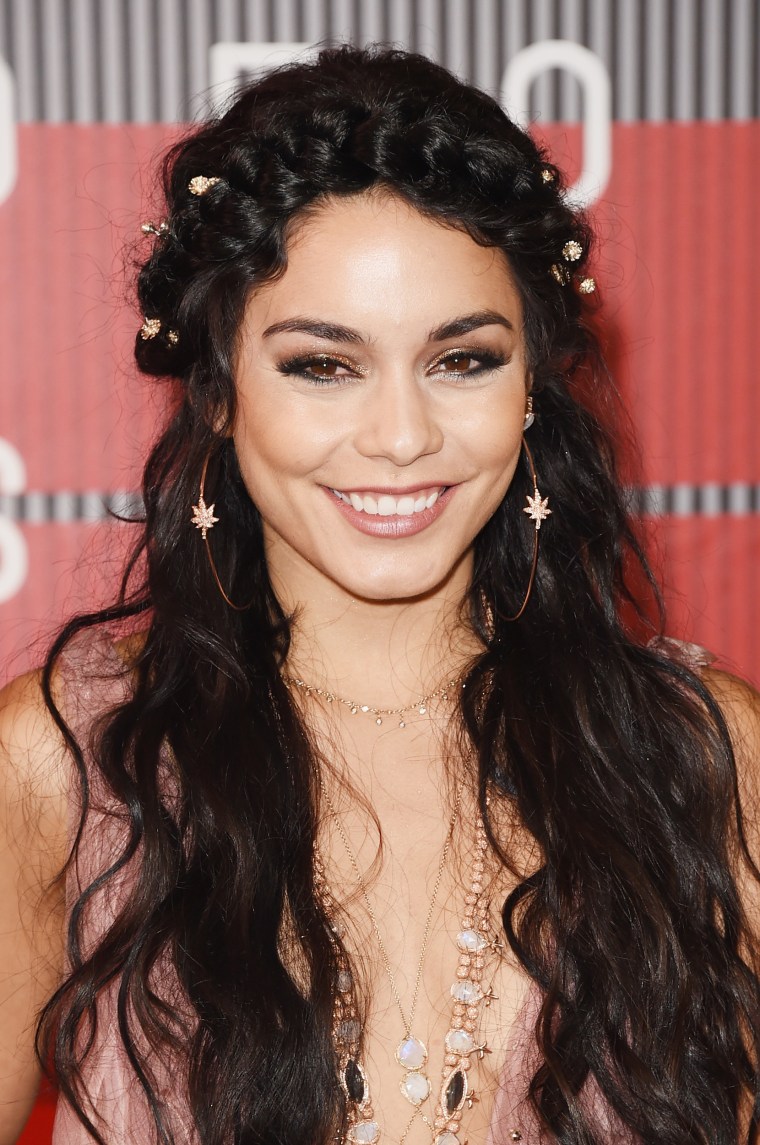 19. Nature's Bounty Tea Tree Oil ($11, walgreens.com): It's an "excellent post-tweezing remedy to soothe skin. It's antiseptic and anti-inflammatory properties calm irritated skin and can help prevent breakouts after shaping."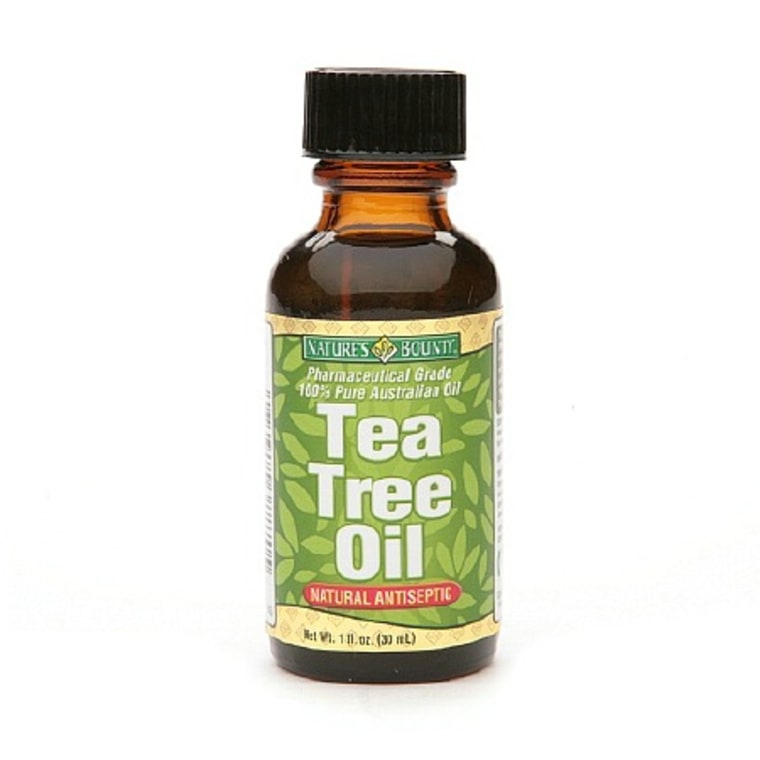 20. Pond's Cold Cream Cleanser ($7.29, walgreens.com): "This gentle formula removes even the most stubborn makeup — think waterproof brow pencil — with ease while simultaneously hydrating the skin. It's capacity to deep clean the skin without stripping it makes it ideal for all skin types."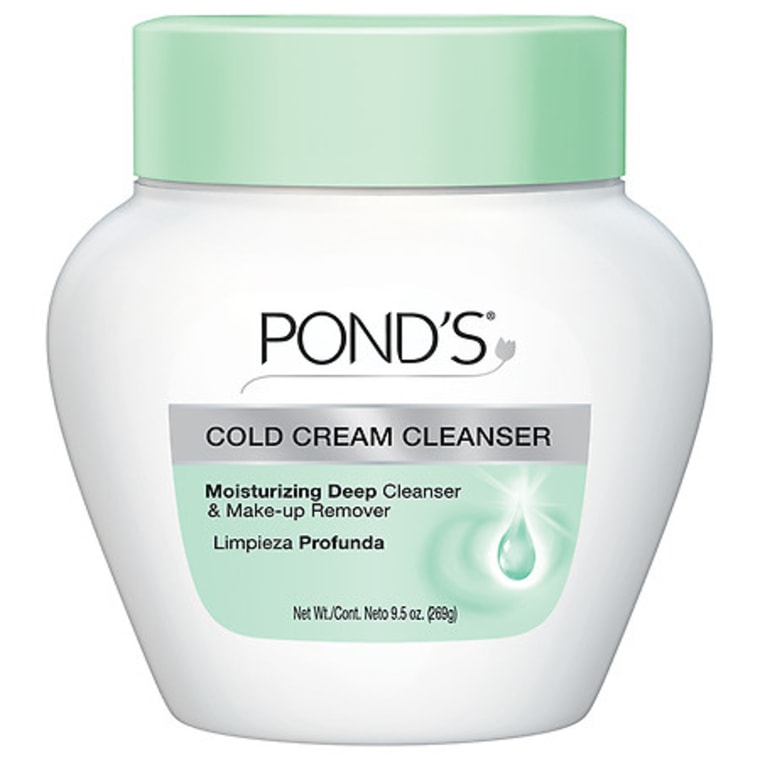 21. Pointed Cotton Swabs (walgreens.com): These are "ideal for correcting eyebrow makeup — they can straighten out a line or help a tail crisp to a point. (The pointed cotton swabs) also helpful for cleaning up eye makeup errors since they can get into the smallest parts of the eye. These are far more handy than the common rounded Q-tip for all things beauty. Just don't put them in your ears!"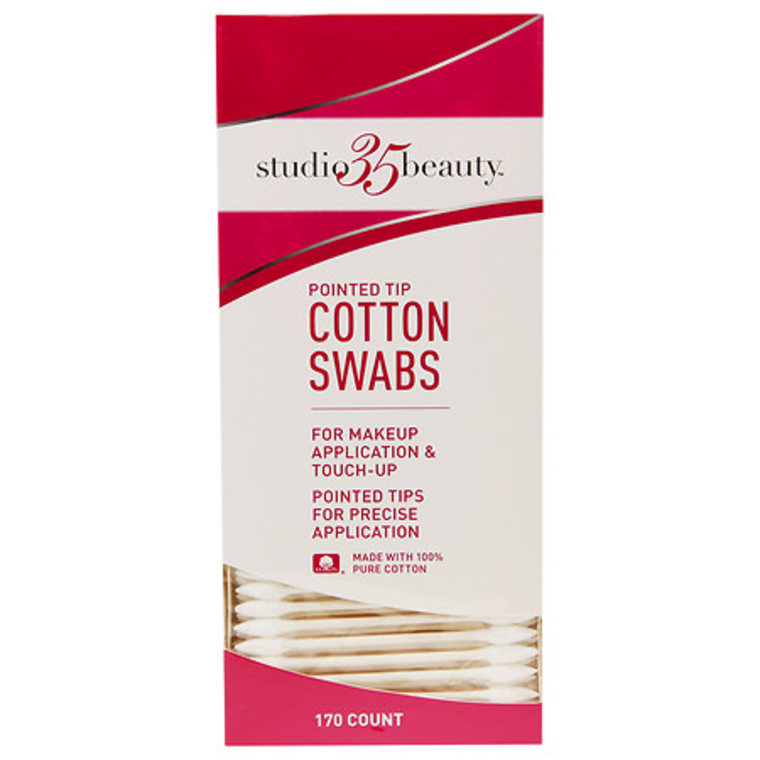 Ramy Gafni, celebrity makeup artist and eyebrow expert and the creator of RAMY cosmetics. His celebrity clients include Ellie Kemper, Taylor Swift and Britney Spears.
22. Just for Men Hair Color ($8.35, jet.com): "It's packaged for men's facial hair, but the small applicator brush works well for men's and women's eyebrows, too. You can mix the color and activator as needed so one box is good for several brow-tinting sessions. Choose a shade that's a shade or two lighter than your existing brow color for the most natural-looking results."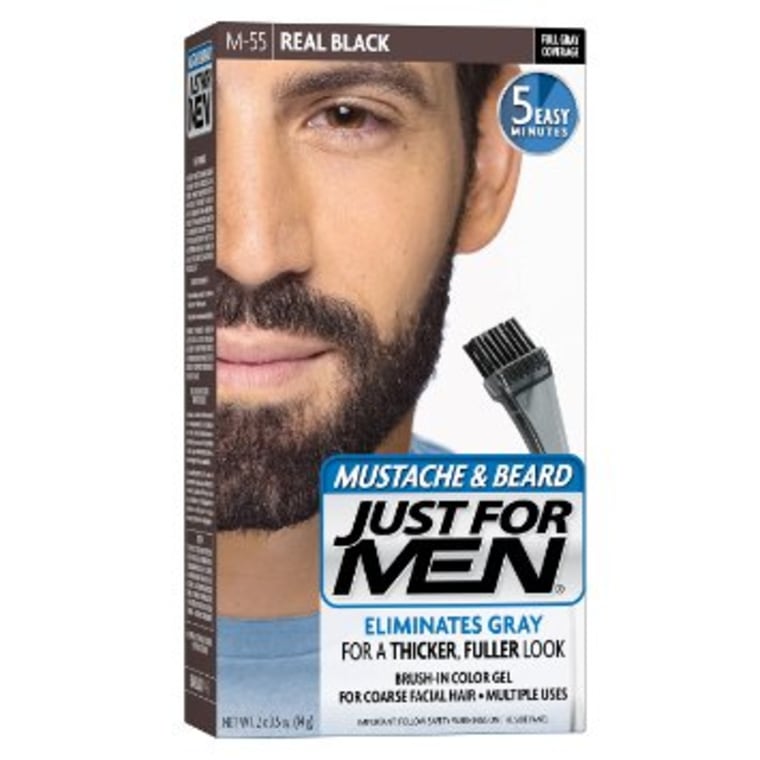 23. Vaseline Petroleum Jelly ($4.40, jet.com): "This can work wonders to tame and condition coarse, long eyebrow hairs. You can even keep Vaseline Lip Therapy in your purse and apply using your fingertips or a disposable mascara wand."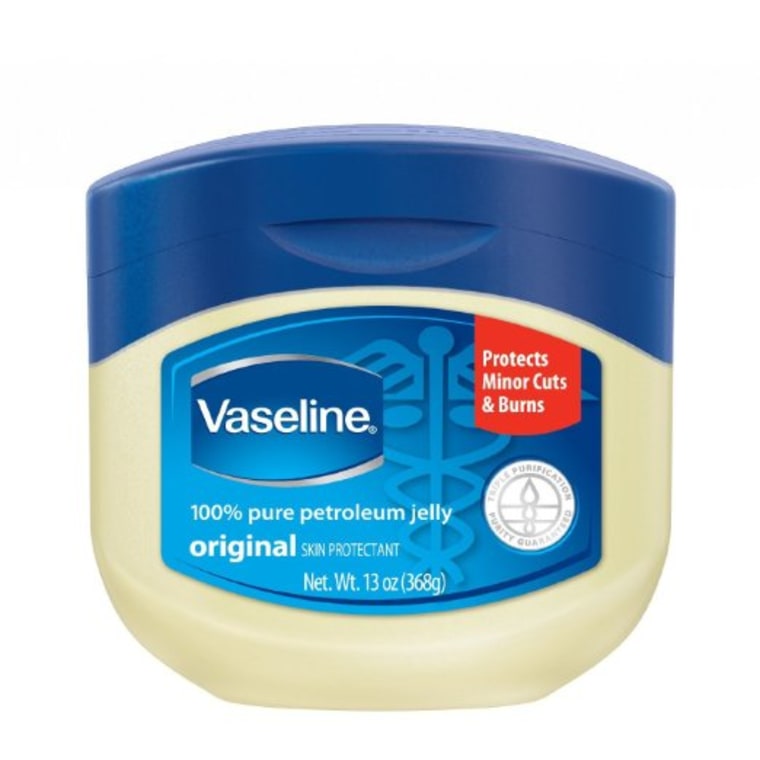 24. Stridex alcohol-free medicated pads ($4, walmart.com): "I don't like to pack my full-size cleansers and astringents when I travel, so I use the Stridex pads to cleanse and tone. The 2 percent Salicylic acid is great for exfoliating and keeping pimples at bay as well as offering anti-aging properties for your skin."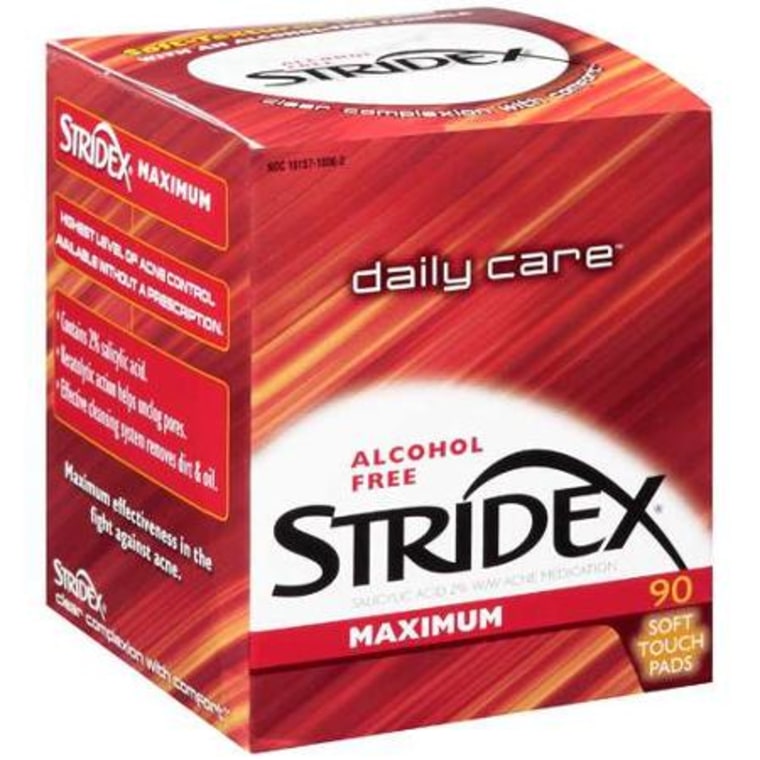 RELATED: 25 drugstore skincare products that top celebrity specialists love
Clementina Richardson, founder of Envious Lashes salon. Her celebrity clients include Mary J. Blige, Naomi Campbell and TODAY Tastemaker Deepica Mutyala.
25. Cetaphil Derma Control Moisturizer SPF 30 ($21, walgreens.com): "This is the best drugstore staple for daily use. It won't irritate acne-prone skin and contains calming licorice root extract."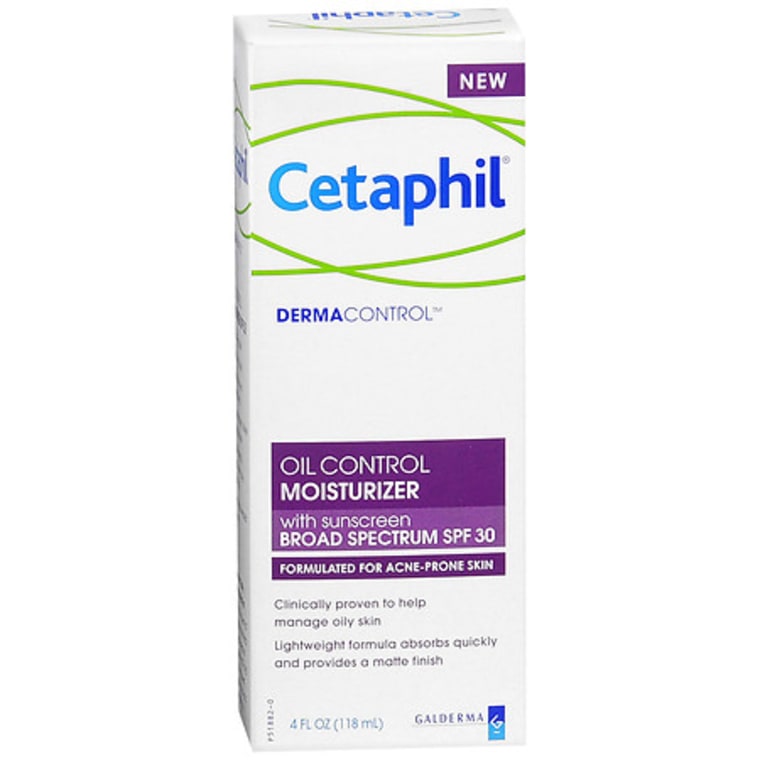 Tonya Crooks, a brow expert and the founder/CEO of The BrowGal. Celebrity clients include Megan Fox, Julia Roberts, Fergie, Gwyneth Paltrow, Eva Mendes, Jenna Dewan Tatum and Chelsea Handler.
26. Tazo Calm Chamomile Herbal Tea ($3.29, target.com): "Boil water and add three tea bags to create a chamomile steam, which will open your pores and soothe the skin."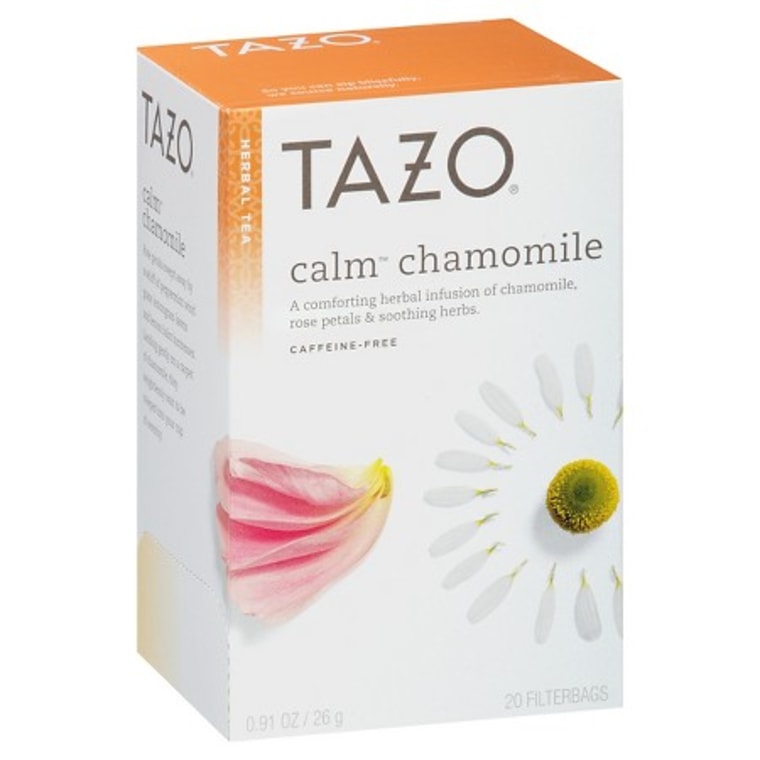 27. Cetaphil Normal to Oily Skin Daily Facial Cleanser ($10.39, target.com): This is "a gentle pH-balancing cleanser that is great for all skin types."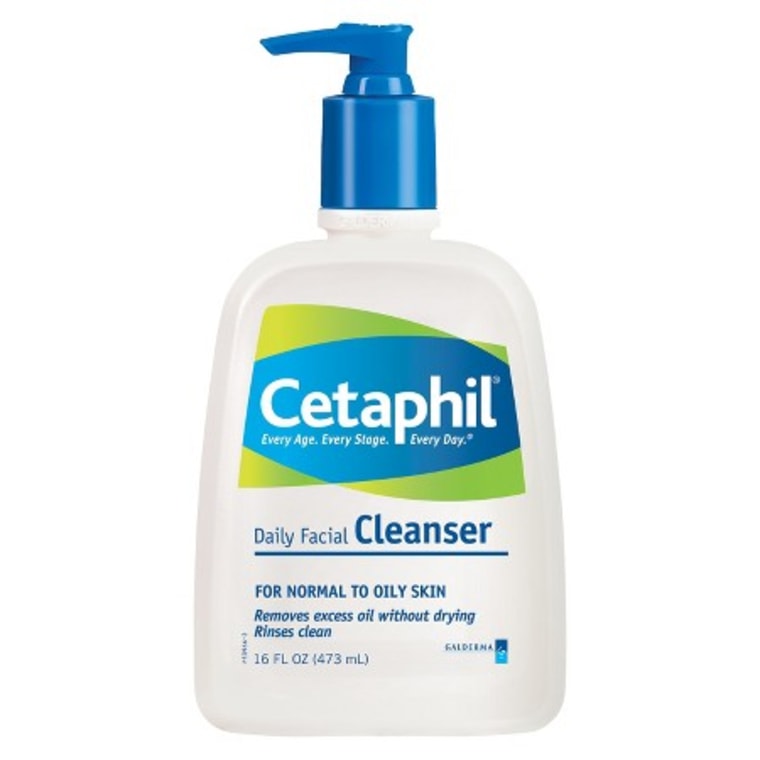 28. Borghese Age-Defying Cellulare Complex Exfoliate Facial Scrub ($16, target.com): "I love this scrub! It's gentle and won't leave your skin all scratched up, but effectively removes dead skin cells. "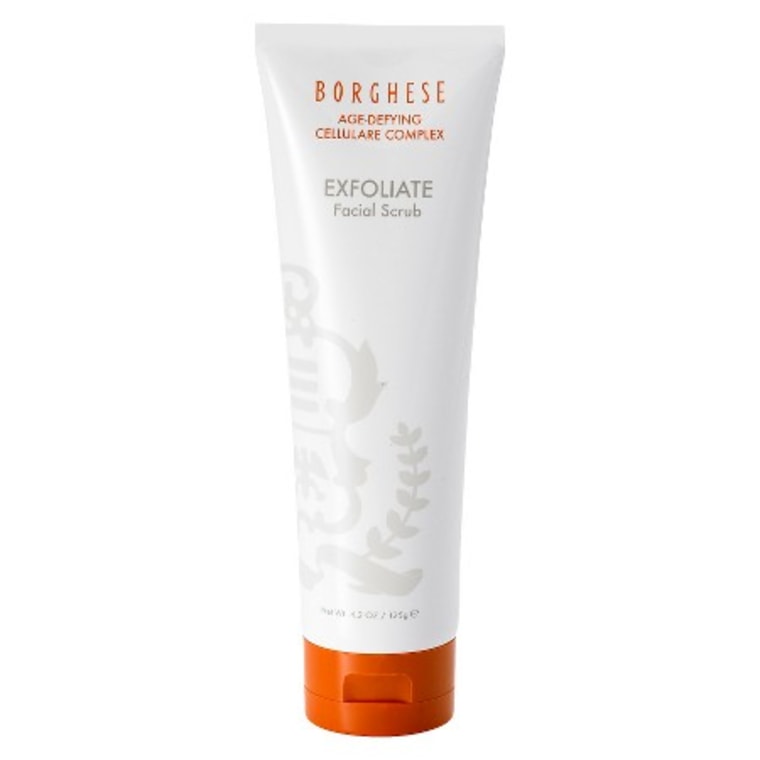 29. Burt's Bees Intense Hydration Treatment Mask ($10, target.com): "I always like to use two masks, one that purifies and deep cleans and one to add back essential hydration."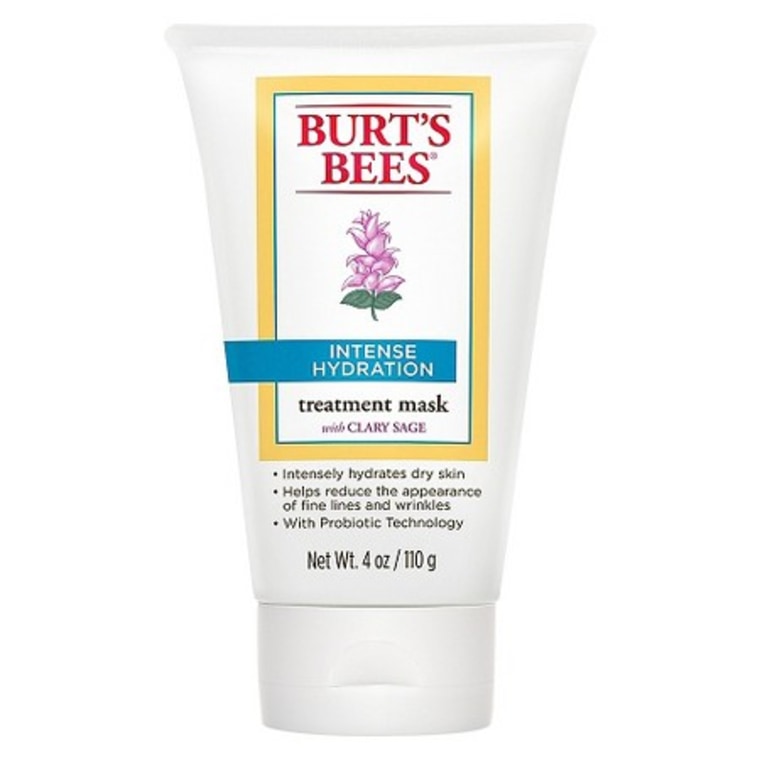 30. Boots Botanics Organic Facial Oil ($9, target.com): "This oil is amazing! It's lightweight and absorbs quickly, leaving your skin feeling soft, not greasy."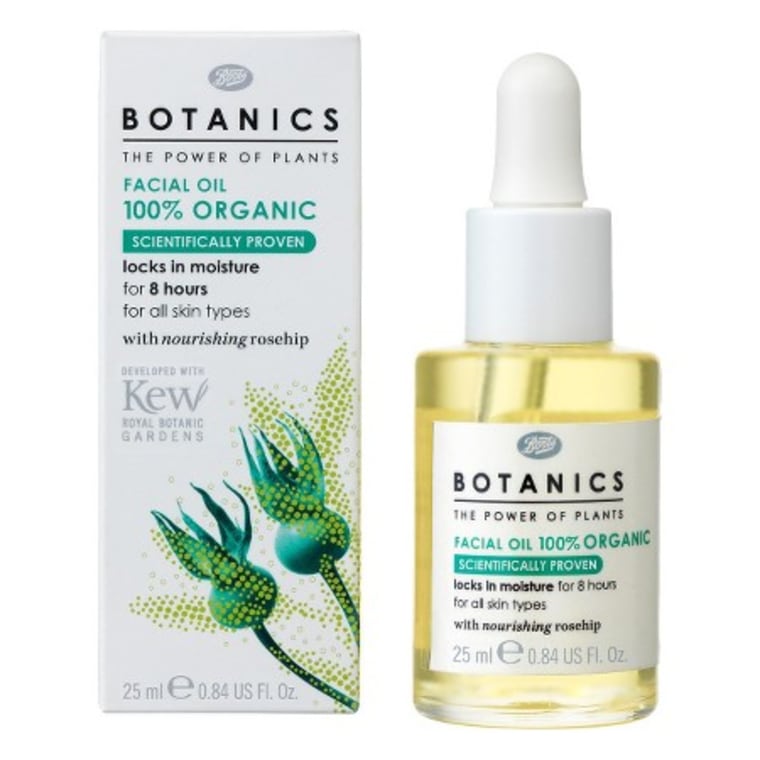 31. Cetaphil Moisturizing Lotion ($10.39, target.com): "A classic that is always in my medicine cabinet, this lotion adds back hydration without clogging pores."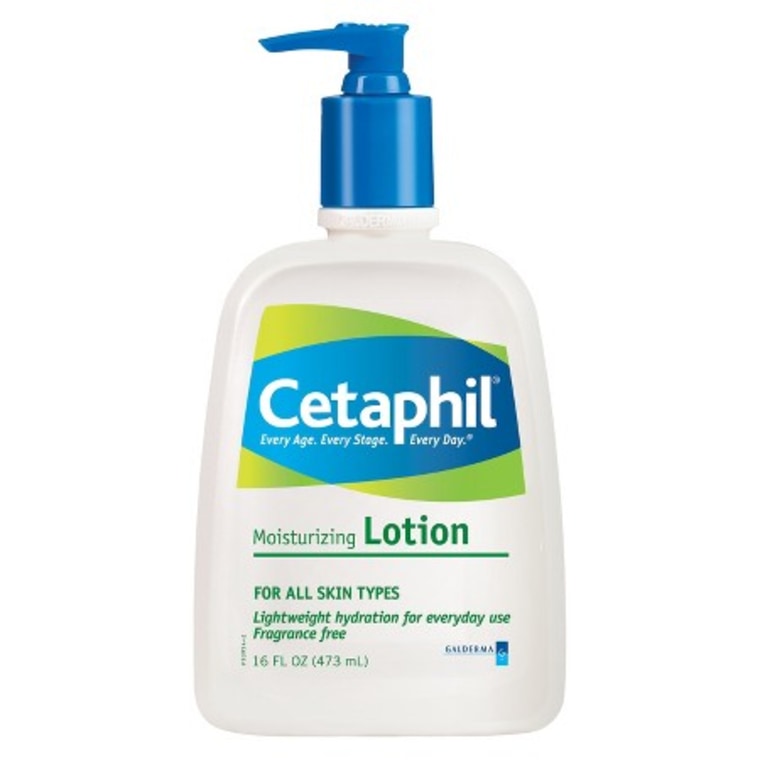 32. La Roche Posay Anthelios 50 Tinted Mineral Ultra Light Sunscreen Fluid ($25.49, target.com) "It's essential to protect your skin from the sun ... especially after a facial. This product is fantastic because it has SPF 50 and a subtle tint that will mask redness and add a healthy glow to the skin."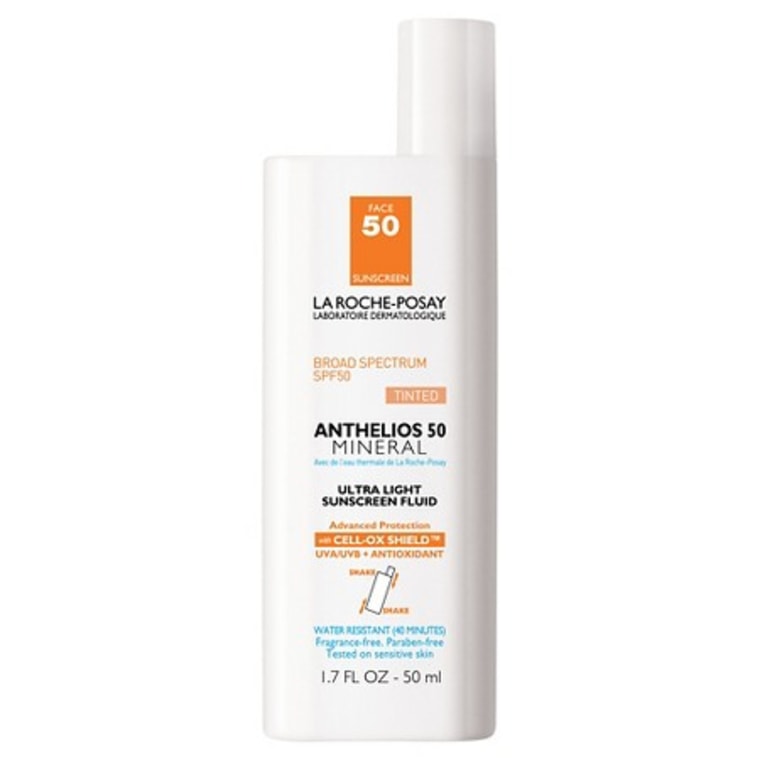 33. Aquaphor Healing Ointment ($5, target.com): "My holy grail product! Apply Aquaphor to lips, around the nostrils and anywhere else skin feels dry or sensitive to restore hydration quickly."