We learn a lot from our mothers and grandmothers, spanning all sorts of life issues and topics — from relationship wisdom to family recipes passed down from generation to generation. When it comes to beauty and hair, things were a lot less complicated 50 years ago. (For better or worse, bubble nails and glitter roots weren't even an option.)
Yet, these women seemed to always look flawless. What are their secrets? In honor of Mother's Day, we asked some modern beauty experts to share what they learned from their favorite experts — their moms and grandmas!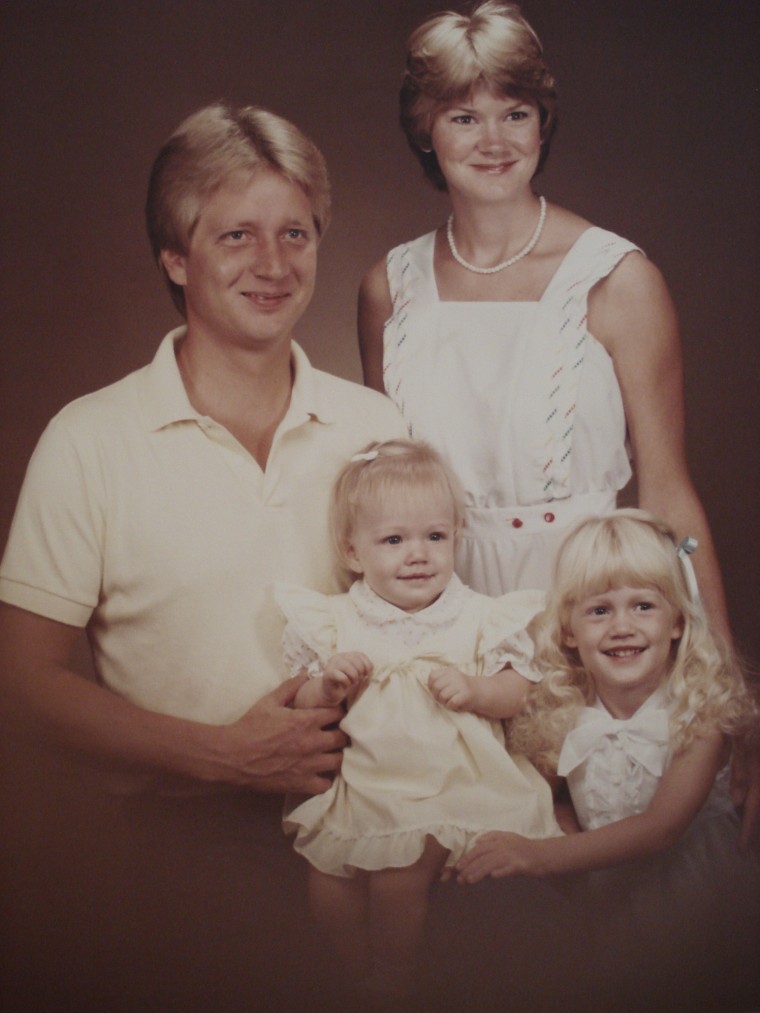 "Every Sunday my mom would steam her face and apply a hydrating mask, it became a fun beauty ritual for my sisters and I to join in on and a great way to keep our skin healthy and glowing. With all of the great mask options on the market today, it's a super quick way to make sure you keep your skin hydrated year-round. Plus, multi-masking is so much fun on a Sunday night!"
- Lindsay Ellingson, model and co-founder/creative director of Wander Beauty
"My mother and grandmother are my icons. When I was growing up I remember my mother saying 'Don't touch!' every time I tried to do something to my brows. She gave me an early sense that there was nothing more golden than natural beauty and that plucking was an absolute no-no. God, I love her for that! My Bari Ami (as I call my grandmother in Urdu) used to put castor oil on her brows every so often and believe in the power of natural products. I guess the impact of great brow advice shows today, where I am so proud of owning my own brow bar!"
- Umbreen Sheikh, founder and CEO of Wink Brow Bar
RELATED: 39 last-minute Mother's Day gifts for every style and budget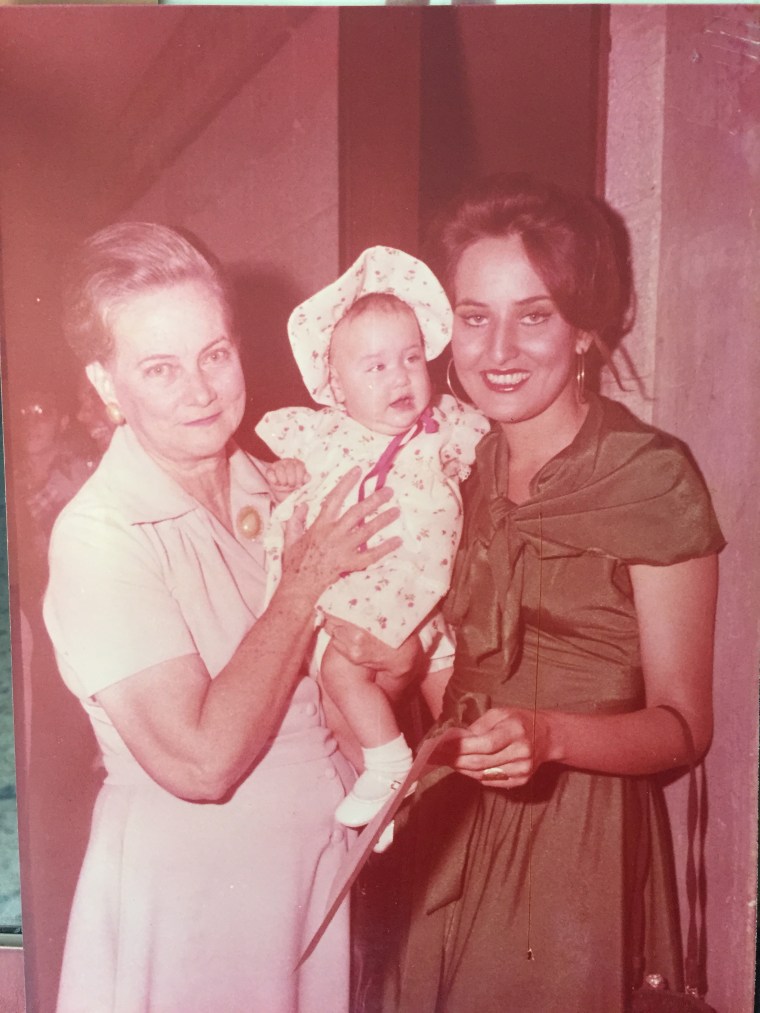 "I grew up on the coast in Colombia where there's often a lot of exposed skin, so before a party or event my grandmother always used to make a homemade body mask. She mixed ground Turmeric, ground oatmeal, honey, a bit of milk and lemon juice, flour and rosewater into a thick paste and applied it all over in circular motions to exfoliate. She'd leave it on for 15-20 minutes then rinse. The scent is not the best, but it works really well on your skin and leaves it amazingly soft and smooth. I still use her recipe before special events, especially in the summertime. It's so easy to make that it's great to do with a group of friends — and it makes a great pre-wedding treatment."
- Tata Harper of Tata Harper Skincare
"My mom always made me wash my face before going to bed so I wouldn't get pimples. I still hear her voice when I go to bed."
- Dr. Howard Sobel, founder of DDF Skincare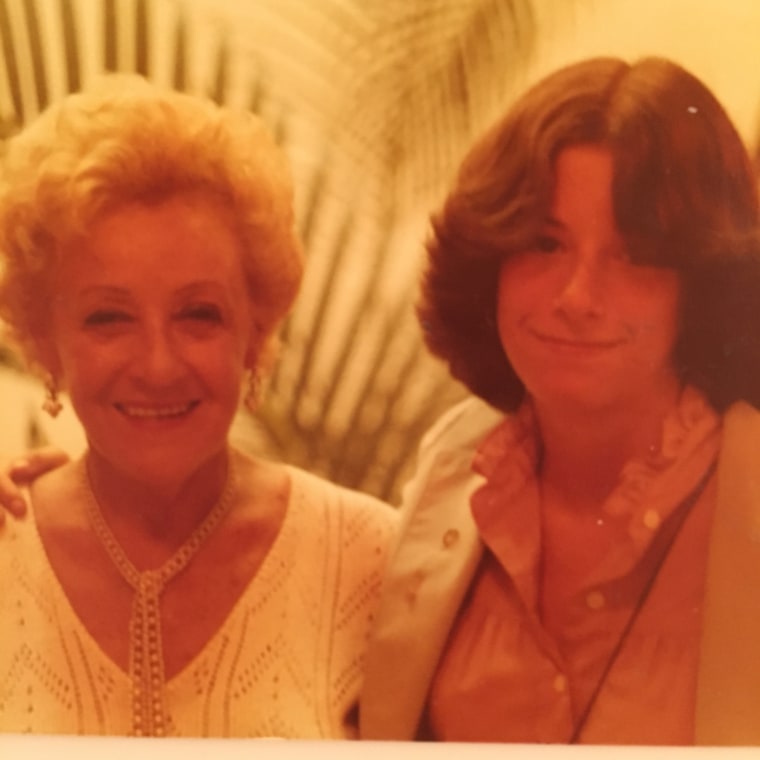 "My grandmother always had gorgeous skin and she was religious about using her trusted Oil of Olay moisturizer (day and night). From a young age, she taught me that the real trick was in the application technique, especially when applying it to the delicate skin around our eyes. I'd watch her dot the moisturizer on and gently smooth it out in an upwards motion with her ring finger. It was always so effortless and she would never tug on her skin, as she warned me that would create wrinkles. This tip has stuck with me as I carry on her daily beauty ritual, remembering that frequency and consistency is just as important as technique."
- Cozy Friedman, founder of Cozy's Cuts For Kids Salons and SoCozy Salon Formulas for Kids
"My mom was the first one who taught me the importance of exfoliation. When I was a kid, she put Korean washcloths in all our bathrooms. These washcloths weren't your typical soft, cotton washcloths that most Americans use. These washcloths felt like sandpaper and were meant to create major exfoliation. If you used them everyday, your skin would end up as one big abrasion! Although these washcloths were too aggressive for my baby-soft skin, they did open my eyes to the importance of exfoliating our entire bodies. Now I have one in my shower, which I use several times a week and love it (my wife does, too)."
- Dr. Anthony Youn, a plastic surgeon and author of "The Age Fix: A Leading Plastic Surgeon Reveals How to Really Look 10 Years Younger"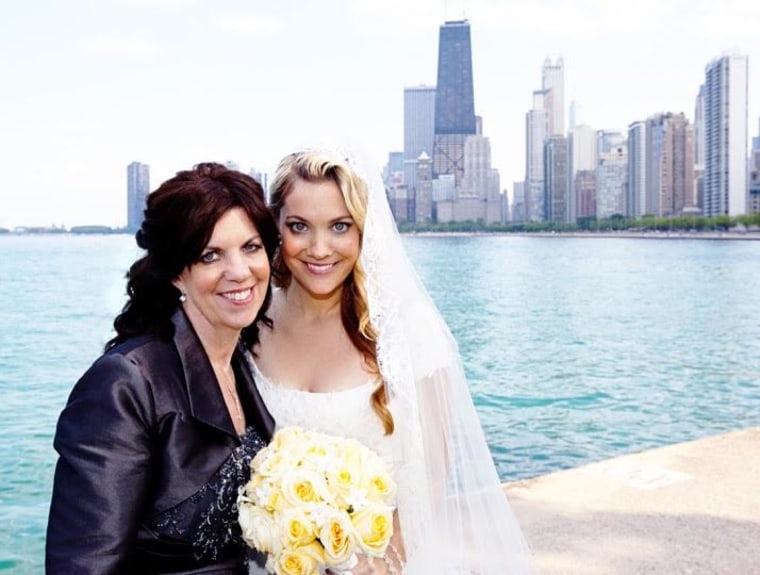 "My mom has great hair and it always looks incredibly shiny and voluminous. She achieved her beautiful, bouncy waves from setting it in beer cans all day and then removing them at night to go out. I love this concept because it gave her loads of volume ... and she was recycling! My grandmother would tell my mom (along with having great hair), to always smile, because true beauty starts from within. It is important to give your child confidence and let them know they are beautiful."
- Sarah Potempa, celebrity hairstylist and inventor of the Beachwaver
"My mom taught me that you can use eyeliner as lip liner. Growing up, she religiously used brown eyeliner on her lips because the shade didn't exist in the marketplace — she still does it to this day."
Lara Eurdolian, of the blog PrettyConnected.com
"My mom taught me to use egg whites as a face mask (it tightens pores). We always knew when it was mask time because there would be one sad yolk in the fridge!"
- Erica Marton, celebrity manicurist at The FacePlace NYC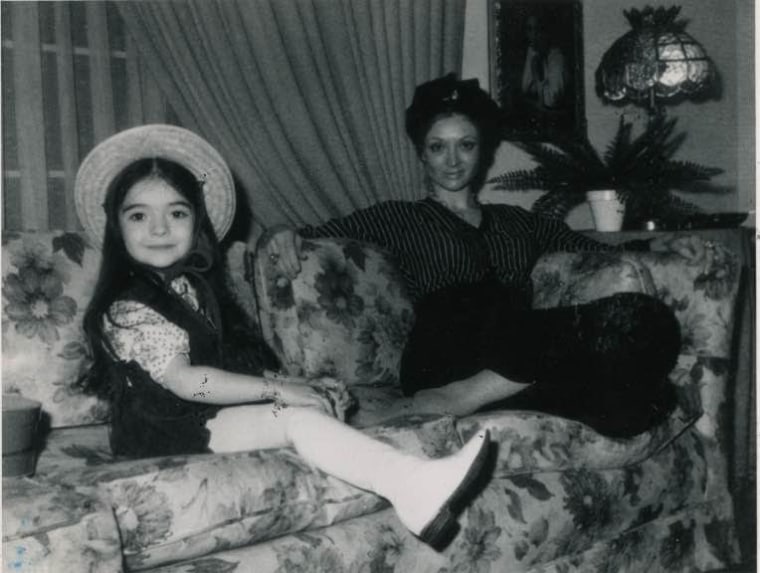 "Before blowouts were a regular service, women had to get creative about disguising oily, unwashed hair. My mom would cover it with a chic headscarf — she would always add a small 'wiglet' as she called it [by teasing] the crown of the head for height. Without that bit of extra hair, a scarf can easily become a babushka! It also hides roots if you're in need of a touch-up. That was the inspiration when designing my headbands and why I included a styling tag on the many ways to wear it — and, of course, never forget to the tease at the crown when wearing one."
- Eva Scrivo, NYC salon owner and author of "Eva Scrivo on Beauty"
"I also always remember my mom having a cream or oil on her skin and her skin always being shiny. I guess coming from New York to Arizona, her skin always felt dry. She used to use a moisturizer called Raintree by Noxema. They used to say 'Raintree keeps your age your secret.' Obviously, this cream promised anti-aging benefits, though I'm not sure exactly what anti-aging properties were in it."
- Kim Kelder, lead esthetician and skin care expert at Miraval Resort & Spa in Tucson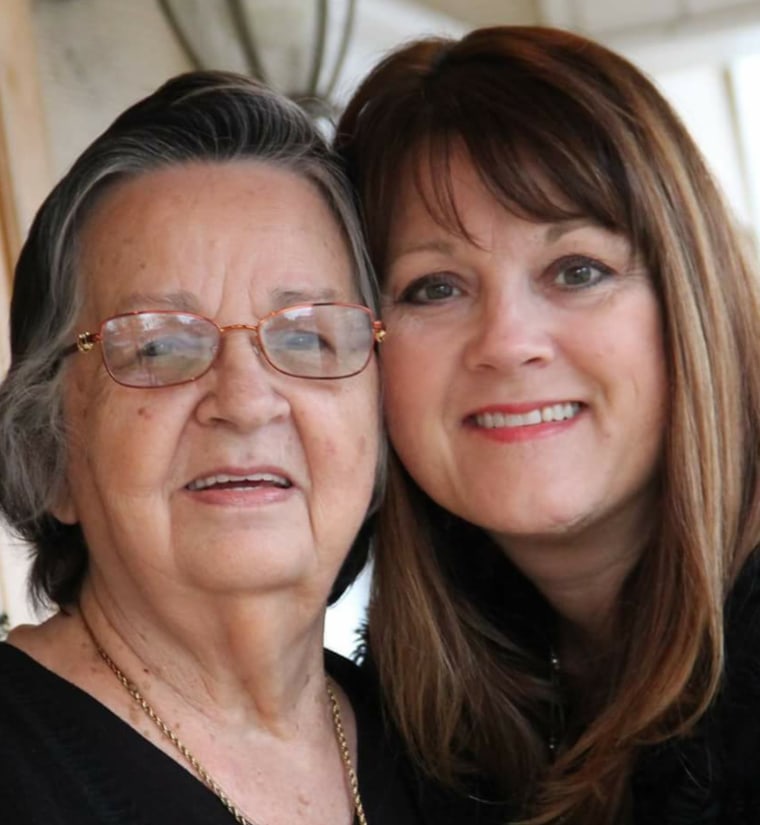 "Skincare advice from my mom, Mayda Gravelie, was simple. She repeatedly stressed the importance of using moisturizer morning and night. As I look at her now and admire how great she looks at 83, I realize getting that one piece of advice inspired me to also wash my face morning and night. She does not wear much more than lip color on a daily basis, but I have always had a heavier hand with makeup application. I am thankful that wearing moisturizer also led to a nightly routine of always cleansing my face."
- Rosie Alexander, esthetician at Shine Salon in Charlotte, NC.
"My grandmother, who helped raise my sister and me, put herself through college as a hairdresser as a single mom in the '60s. She always told us, 'Your hair is your first accessory and women marry three things in life — a man, a mascara and a hairdresser.' She was dead set on me being a stylist and actually forced me to do so. She said that I would never be jobless or feel alone as a stylist — and she was correct!"
-Tiffany Hannah, Atlanta-based hairstylist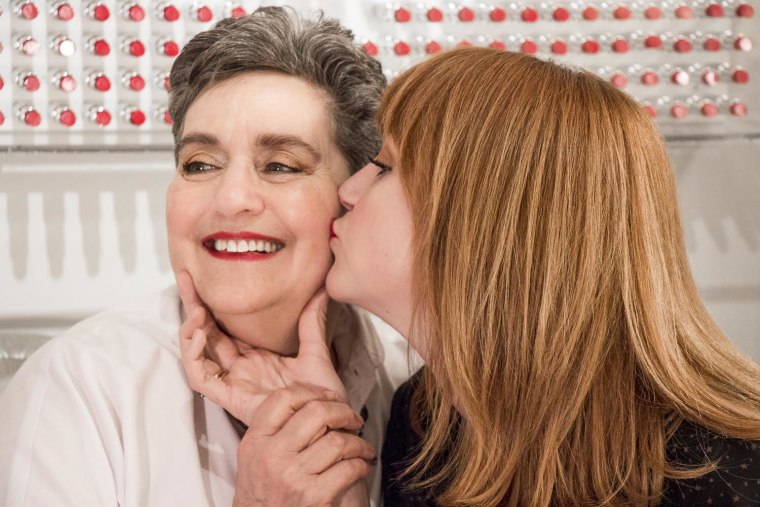 "My mom taught me there is no 'best' when it comes to beauty. It takes all forms and she taught me that the key to tapping into it is confidence. As lifelong artist, if she is going to wear eye shadow, it is probably going to be a bright purple; [she taught me that] your face is just another canvas on which to add color and sparkle to the world. Like a beautiful dress or a painted mural adds beauty to the world, so does a woman who is confident rocking a bright red lip."
- Rebecca Perkins, head makeup artist and co-founder of Rouge NY makeup salon
"Use lemon juice to lighten your locks in the summer. This worked better for my mom (a natural blonde) than myself (a chestnut brunette), but fresh-squeezed lemon juice mixed with water and exposure to the sun can help lighten the hair. Make sure to wear your sunscreen while outside and wash the lemon water cocktail out after 45-60 minutes. The citric acid found in lemons will be activated by the UV rays from the sun and will have a lightning effect on the hair. "
- Dr. Deanne Robinson, a dermatologist in Norwalk, CT
"My grandmother is 96 and until I started giving her products, she used Crisco to moisturize her face ... and she looks much younger than her years!"
- Amber Katz, beauty writer and founder of Rouge18.com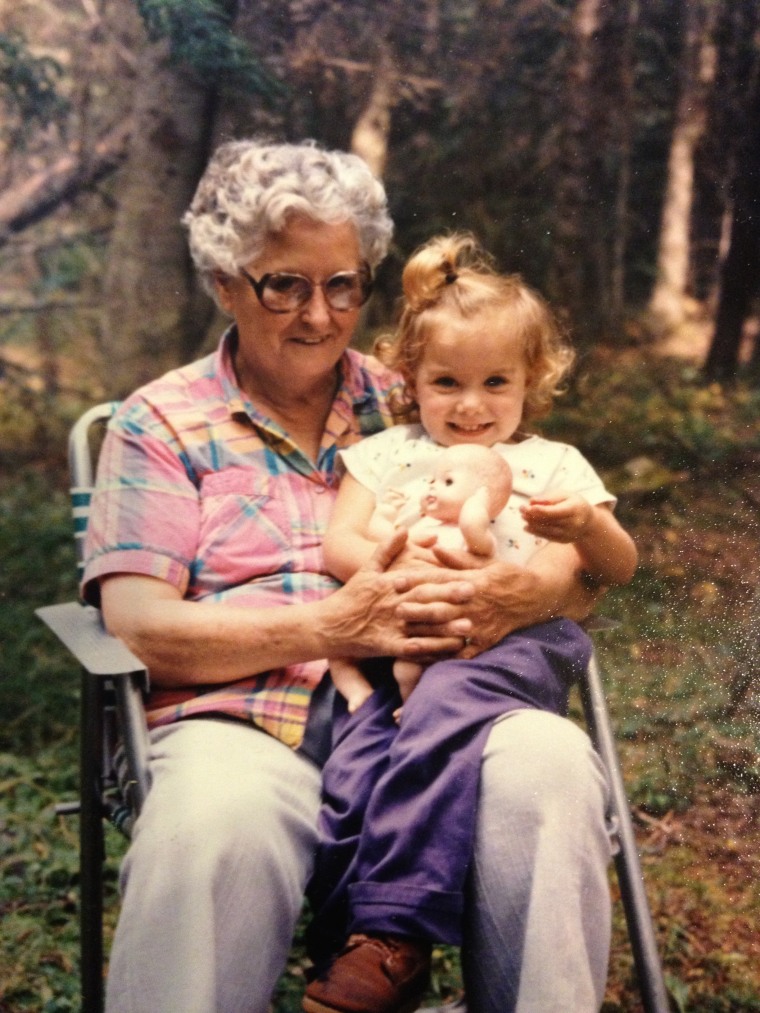 "After returning from a long hike in the Adirondack mountains with sore aching feet, my grandmother (whom SallyeAnder is named after) would prepare a bath for herself containing: 1 part water, 1 part oatmeal, 1 part vinegar and fresh yarrow flowers if you have them. This would help relax her muscles and soothe blister pain. I still do this after wearing heels all day!"
- Sallie Austin Gonzales, inventor of SallyeAnder all-natural skincare
"My mom taught me that less is more when it comes to makeup by warning me, 'You don't want to look like a clown!' As a huge fan of the 'Drew Carey Show' at the time, we always referred to Mimi with the blue eye shadow and it stuck."
- Jeannine Morris, beauty and wellness journalist and certified holistic health coach
"I come from a family of women with stick straight hair who all believe voluminous hair is more glamorous. My mom used to roll her hair with cans to get extra body and to this day, if she has an occasion she will sleep in rollers. I, on the other hand, take the easy way out and always get a cut with some layers so that my hair falls less flat."
- Marina Klimasiewfski, MakeupLovesMe.com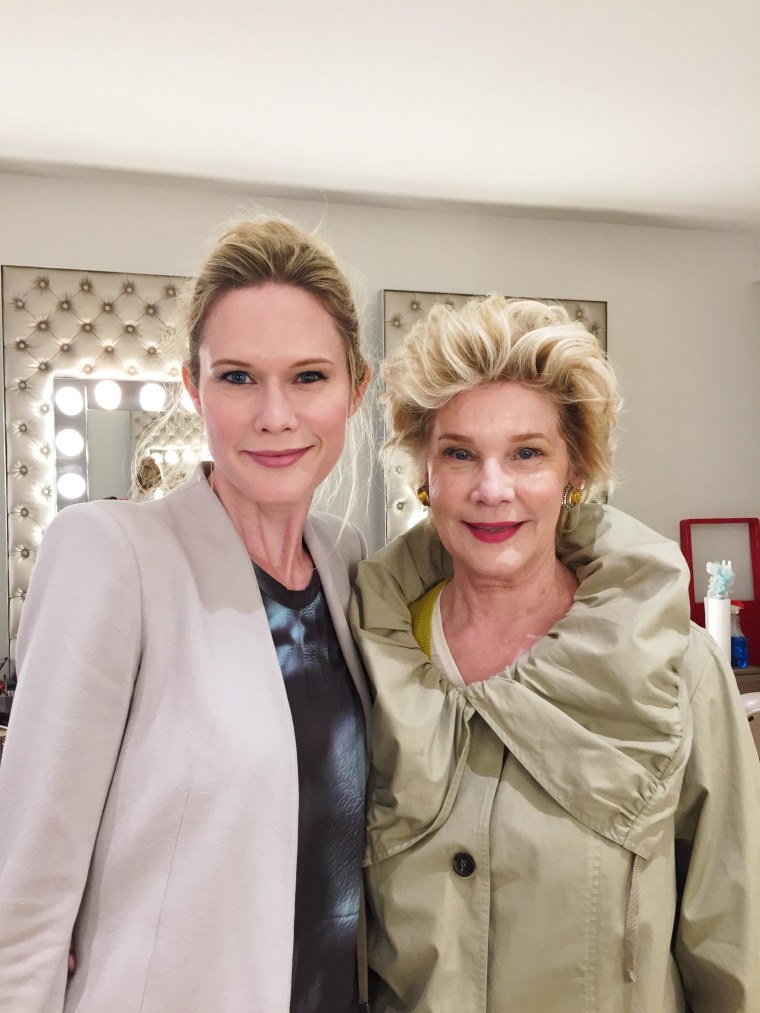 "Some of my mom's favorite advice: A lady can touch up her lipstick at the table. She cannot, however, use her reflection in a knife to do so. Tacky. And always take off your makeup at night no matter how tired you are. Pond's Cold Cream from the grocery store is great stuff."
- Stephanie March, actress and co-founder of Rouge NY
"My sisters and I come from a long line of Latinas with long, thick and unruly hair. My abuela (or grandmother) always had her hands full managing hair as my mother has nine sisters. My aunt Xiomara always told me that their hair was a challenge, so my grandmother came up with her own recipe. She would extract the oil directly from a coconut, and then whip the oil with a frenzy until it became creamy and frothy. Then she would apply heat and begin using what she called 'the magic potion.' The girls would line up and take turns as she patiently rubbed and combed through their thick locs. They formed individual knots, which when released, created a wavy and soft texture. This method was passed down from my great-grandmother to my grandmother and then my mom used this on my sisters and my hair. I now use the 'magic potion' not only with my daughter, but on my customers who love it and request it on a weekly basis."
- Roxanne Rodriguez, owner of Tobi Hair Salon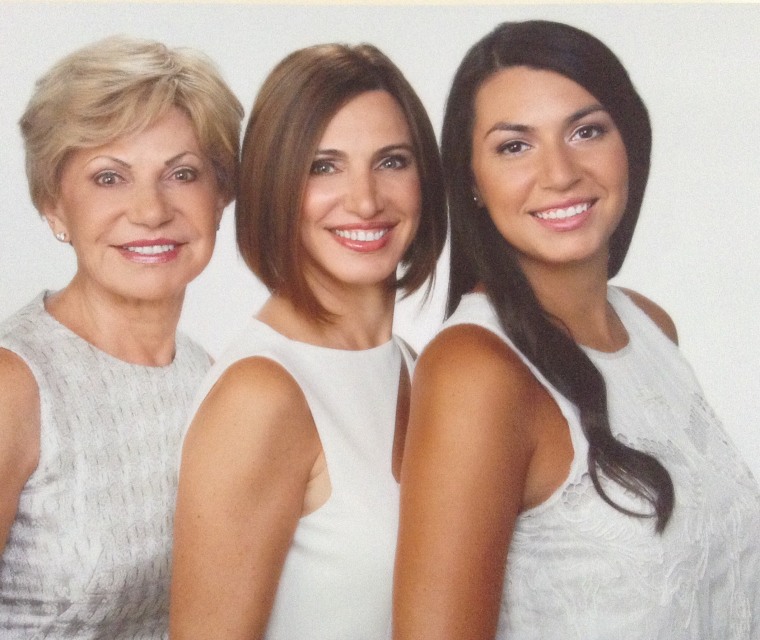 "Mom's main beauty ritual: No matter how tired you are at the end of the day, wash your makeup off before going to sleep and use a good moisturizer. I pass that rule on to my daughter and even scold her if she doesn't wash her eye makeup off before falling asleep!"
- Dr. Marina Peredo, a New York City-based dermatologist
"I had freckles and hated them, so I used to ask my grandmother, 'Why do I have these?!' She taught me to use lemon to help lighten them. Funny that I was using alpha hydroxy fruit acids before I knew what they were. Of course, she also told me stay out of the sun and never use this method when going out in the sun. Afterward, she said to use aloe vera to soften the skin and reduce any irritation. She was a big fan of aloe vera as it grows naturally in Arizona. [We used to] drink it, eat it and bath in it! We used it for sunburns as well and if I had a few of those, she would make me take a cold bath with aloe vera gel. Brr!"
- Lisa Marie Garcia, vice president of product development for Farouk Systems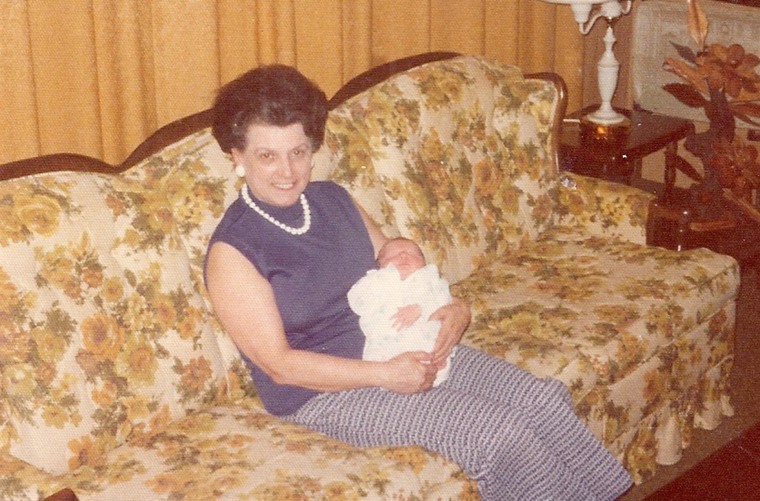 "My grandmother always told me to always look clean and polished, starting with my hair. [She always had ] coifed bouffants held in place with formidable applications of hairspray, the result was pulled-together, perfect, flawless. She would never approve of the bedhead look or messy beach waves today."
- Lisa Richards, co-founder of RPZL extension salon
"My appreciation for self-care and beauty came from my grandmother Edie from my father's side of the family. At a fresh 97, she still walks into a room with a full face of makeup, looking confident and radiant at an age when most women let lipstick and skincare fall by the wayside. She has always been fond of Parisian beauty and fashion and at a young age, followed a strict routine of daily facial cleansing and moisturizing. Lipstick should always be worn and finding your signature shade was instilled in me from a very young age."
- Annie Tevelin of SkinOwl skincare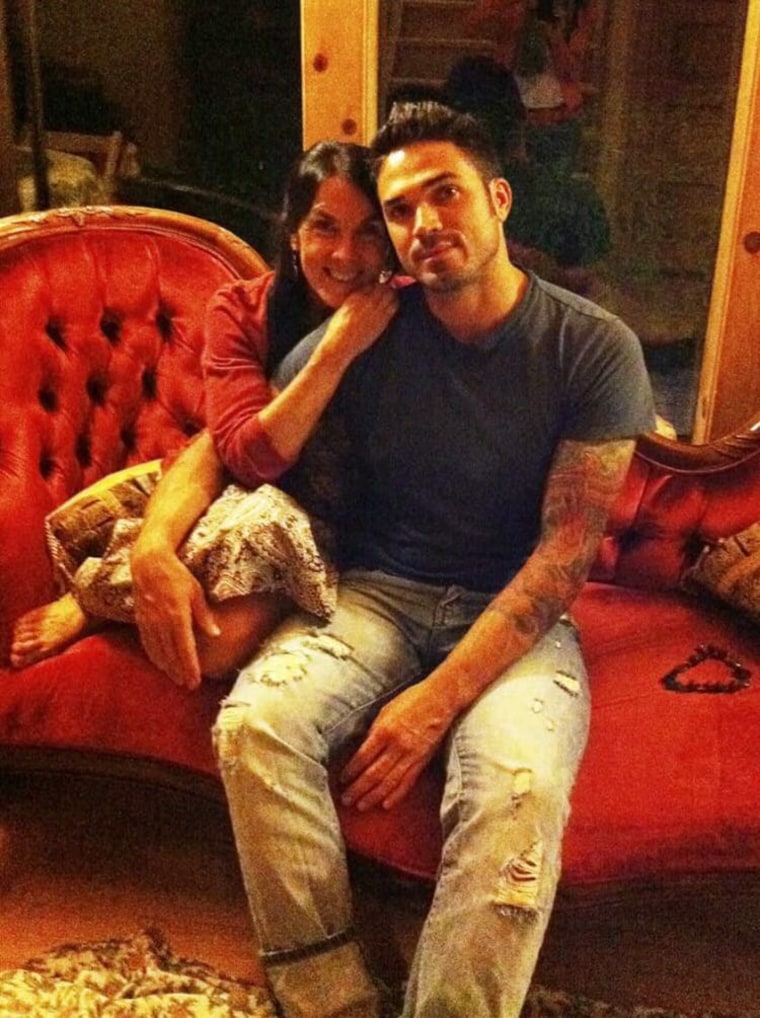 "My mom always loved using rag rollers. She used actual rags, which is where the name came from. Now, they have rag rollers you can get at CVS. These are great for those folks whose hair never stays curled. The idea is that you sleep in them after you take a shower and towel dry your hair. They dry over night in the rollers and in the morning, you have super curly hair. My mother also used a homemade hair masque of either straight honey or coconut oil and this was before coconut oil was so trendy (she was ahead of her time). Both are great options for treating your hair."
- Sheenon Olson, celebrity hairstylist and creative director at ATMA Beauty
"My grandmother and my mother told me very early on to stay out of the sun! Which I did, even though sunscreens weren't very common. I always had an umbrella every time I went out of the house and stayed in the shade as much as possible."
- Dr. Vermen Verallo-Rowell, dermatologist and founder of VMV Hypoallergenics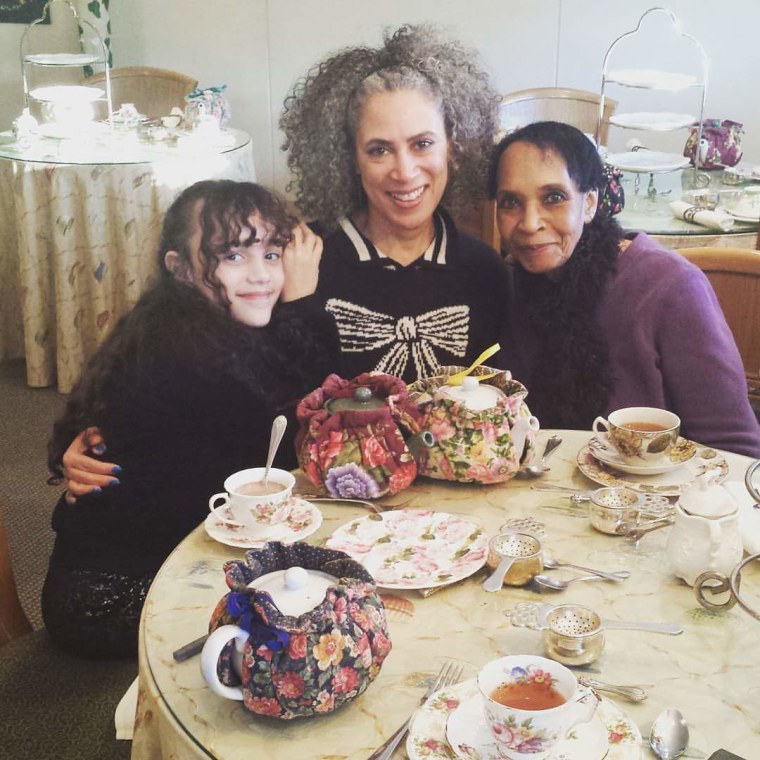 "My mom, who is a stunner with gorgeous skin, owned a beauty boutique when I was growing up. She always stressed how important it was to take excellent — and consistent — care of my skin. Thankfully, we always had products from her shop in our bathroom, with so many wonderful lotions and potions to choose from! Mom is now in her late 70s and looks spectacular ... easily 20 years younger than her age. I'm adopted so I sadly don't have her genes, but hopefully her sage advice will serve me well nonetheless. Because I am a beauty journalist, I now have wonderful products lining every cabinet and shelf of the bathroom and everyday, just like when I was a kid, I take excellent care of my skin."
- Trae Bodge, co-founder and former creative director of the cult cosmetic brand Three Custom Color Specialists
"I used to watch my mother contour her nose with a sheer black greasepaint, using her thumb and her third finger. I teach that same method to my classes, using creams (not the same as my mother used) to contour the nose well before contouring became such a trend. She also over draws her upper lip line — we both have too much space between our mouth and our nose. I do that, too — and teach that as well."
- Jill Glaser, owner and founder of Make Up First School for Makeup Artistry in Chicago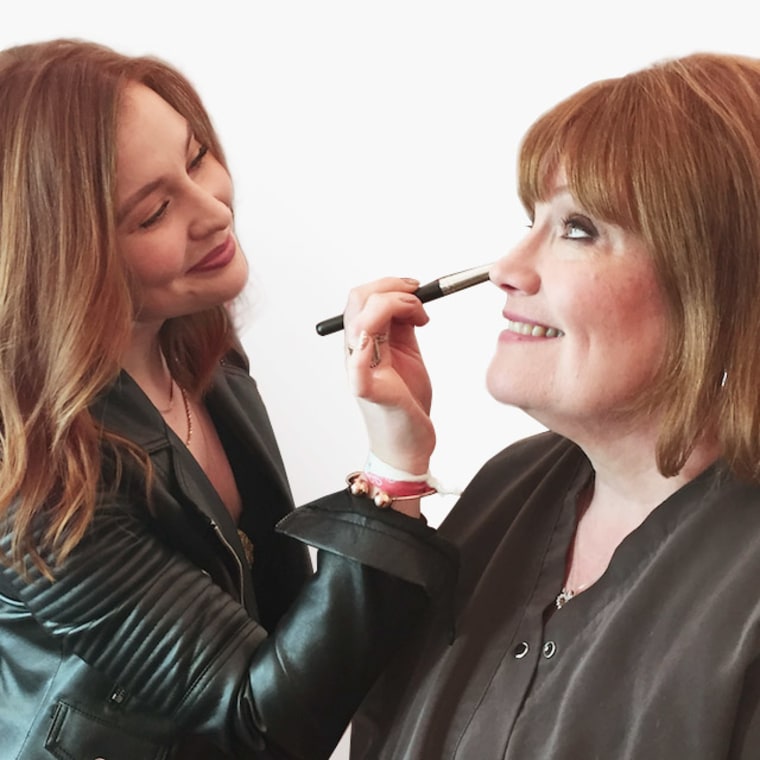 "[My mom told me to] always throw on a little lipstick or gloss before bed. There could be a fire in the middle of the night and you don't want the world to see you without a little face on. Aside from the fact that you may be woken up mid-REM, I did learn that applying a hydrating lip tint before bed is great for helping nourish lips while you sleep. My fav is RMS Beauty Lip Shine."
- Kelli Bartlett, GLAMSQUAD director of makeup artistry
"Growing up my mother has always told me that lack of sleep shows in your face via puffy eyes and wrinkles. So I always made sure to go to bed early and get at least 7-8 hours. And now, I am always told that I look younger than I am and I attribute it 100 percent to her advice! I am always refreshed, rested and ready to take on the day!"
- Dasha Minina, founder of Maxus Nails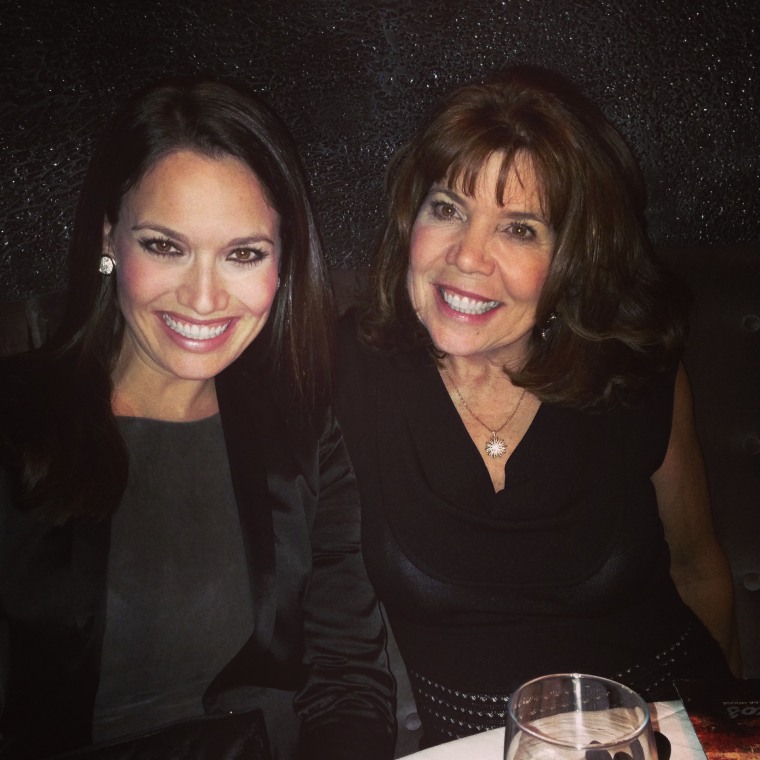 "My mom is an advocate for 'sleeping on your back.' This is a beauty tip I share with all of my patients to avoid wrinkles and sleep lines forming on both the face and chest. If you can't make the switch as a side-sleeper, incorporate an anti-aging serum into your beauty routine to help diminish fine lines and wrinkles."
- Dr. Brooke Sikora, a dermatologist based in Boston
"My grandma always told me to rinse my hair with a glass of half vinegar and half water. It makes your hair feel silky soft. We did it every week growing up because shampoo was not the greatest back then. We also applied our sunscreen with iodine in it to make our bodies look tan. That's what grandma said!"
- Michelle Forst, assistant director at George the Salon in Chicago