No matter how early we wake up, there just never seems to be enough time to get ready in the morning. In an attempt to speed up our morning routine, TODAY asked dozens of experts to find out how they get out the door faster.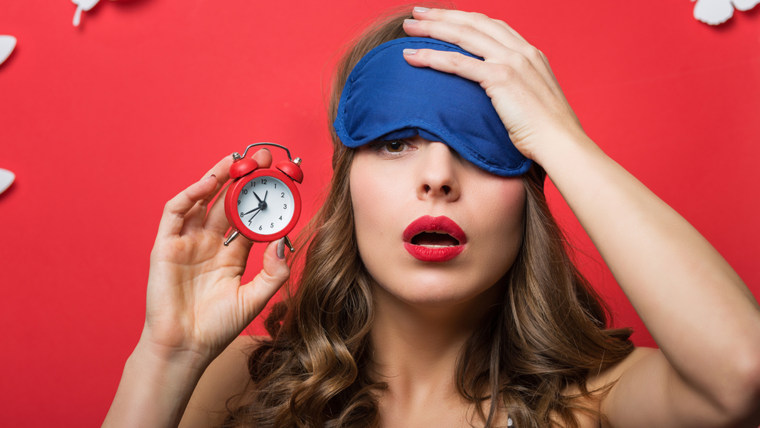 RELATED: The 4-minute makeup routine that will save your morning
We can't wait to try all these genius ideas!
Hair
1. Start at the source.
It sounds simple, but it's worth your while to invest in a haircut that is easy to manage and simple to do.
"Whatever you go with, it should be simple, fast and easy to repeat on the daily. A ponytail, bun or simple part can be enough to look professional and minimize your morning hair time," said Lisa Richards, co-founder and managing director of RPZL hair extension salon in New York City.
RELATED: 15 fresh new haircuts to try this spring — and how to ask for them!
2. Decrease drying time.
Wrap your freshly washed hair in a microfiber hair towel and let it partially dry while you're applying makeup and getting dressed, suggested celebrity stylist and master trainer for Brocato hair products, Dominik Mager. It will cut your blow-drying time significantly. Try a product like the Remedie Frizz Eliminating Towel, Mager added. It's a hair towel made from super soft T-shirt material (that will diminish frizz) on the outside and an ultra-absorbent terry cloth within to absorb the water.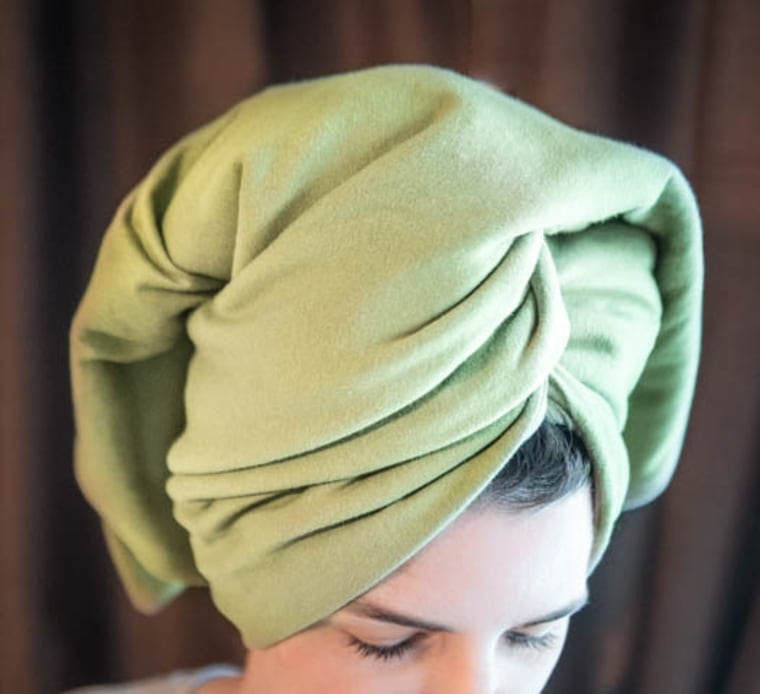 3. Fake a trip to the salon.
There's no need to futz around in the morning to try and cover a few gray or dark roots. Miguel Corvalan of Style Edit recommended looking for a root touch-up product that has an easy application and a color-binding complex that will glide over overgrown roots and lock color into place in just one swipe. That way, you can go out the door confidently!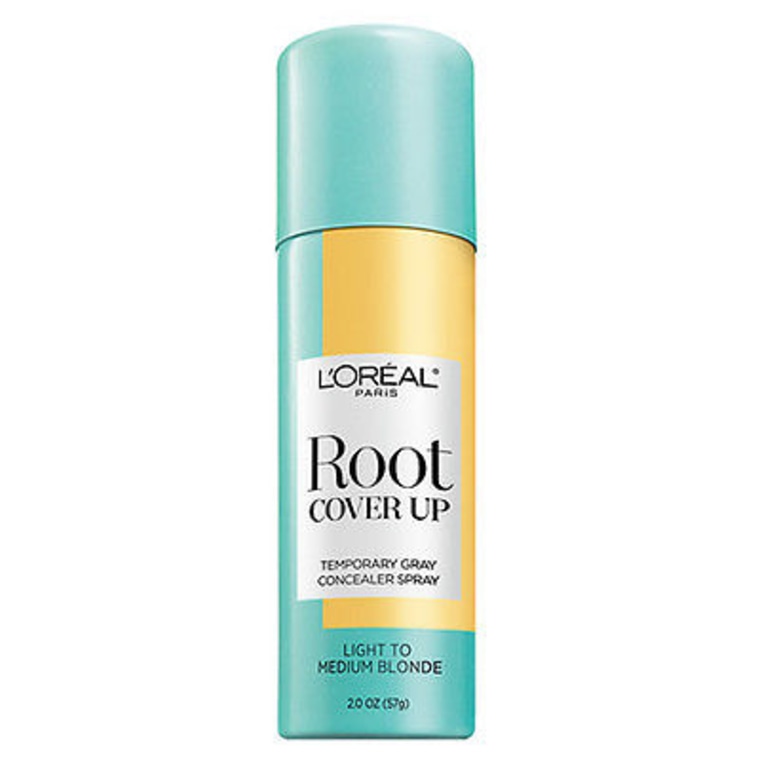 4. Try the wet-to-dry hair method.
Celebrity stylist Sacha Quarles, who is artistic director for SHE Hair Extensions, shared his tips for getting actresses from the styling chair to the set fast.
"For soft waves, apply a volume mousse or a light-hold mousse to damp hair. Move the hair where you want it to fall and let it air dry as you do your makeup and get dressed. If it's almost dry at that point, I dry the hair the rest of the way through a diffuser so as to not disturb the shape. Then I use an iron to add a few surface waves," said Quarles.
5. Use dry shampoo before going to bed.
And don't hold back! "While you sleep, the dry shampoo will be get worked into your hair and give you beautiful volume in the morning," said Mager.
6. Prep with nighttime braids.
Wash your hair at night and put your hair in anywhere between two to six braids while still damp. In the morning remove the braids to reveal soft, flowing waves, Mager added.
RELATED: How to sleep on wet hair and wake up gorgeous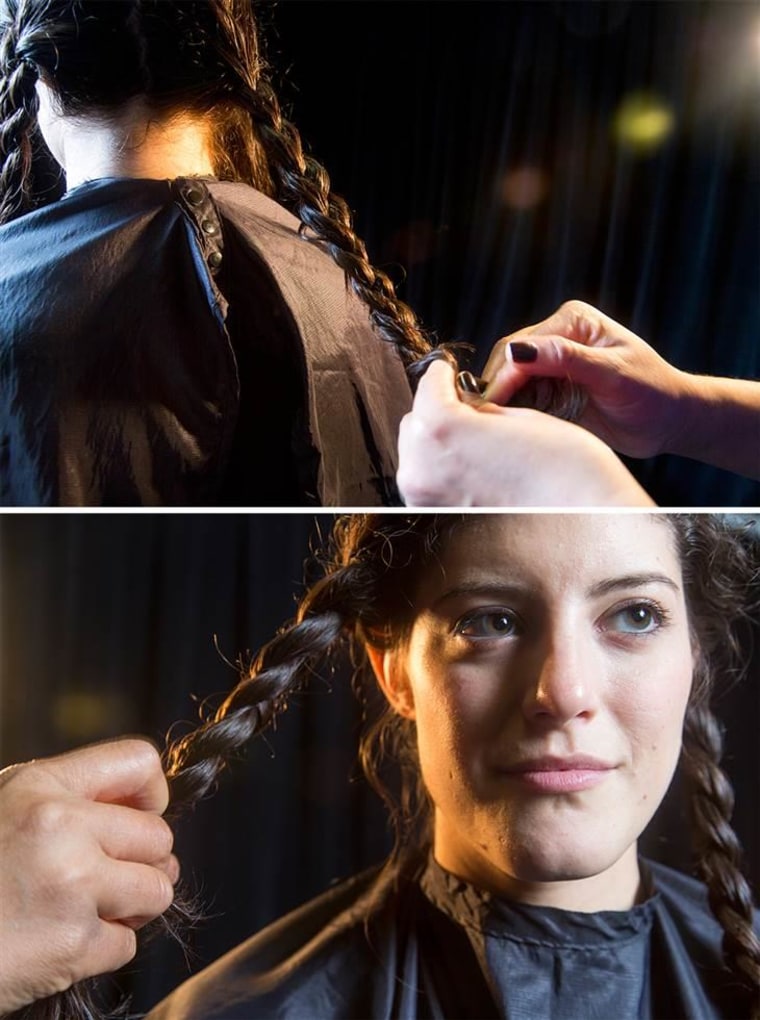 7. Wear pillow rollers while you sleep.
"To create great messy sexy texture wrap your hair around the little pillow rollers at night," said celebrity hair stylist Matt Fugate of Serge Normant at John Frieda in New York City. Wake, shake and roll!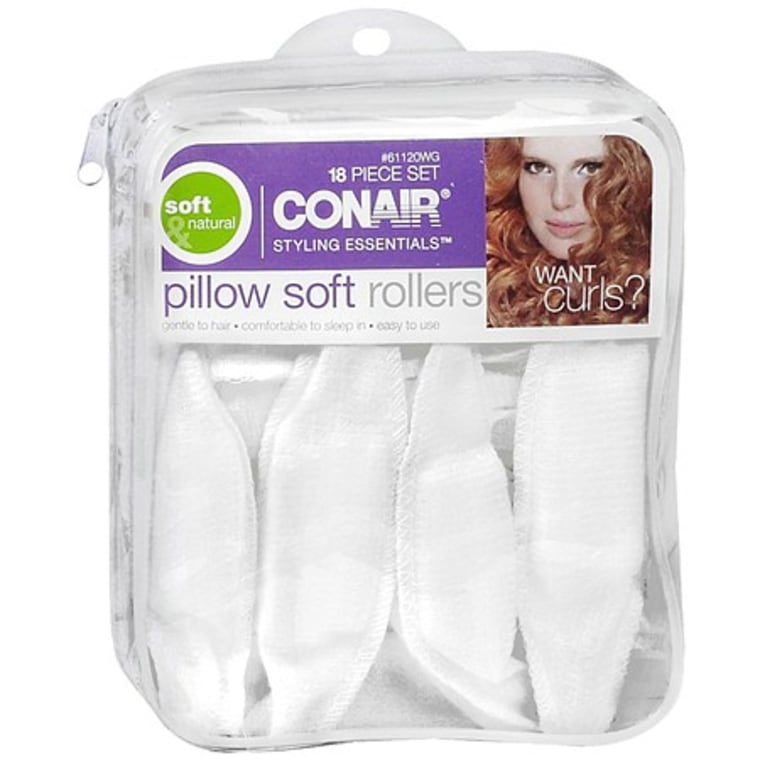 8. Add volume.
To add quick volume to hair, blow dry the night before and put Velcro rollers in your hair before showering in the morning, said Mager. Cover the rollers with a shower cap and leave them in while getting dressed and applying makeup. Remove for perfectly bouncy locks.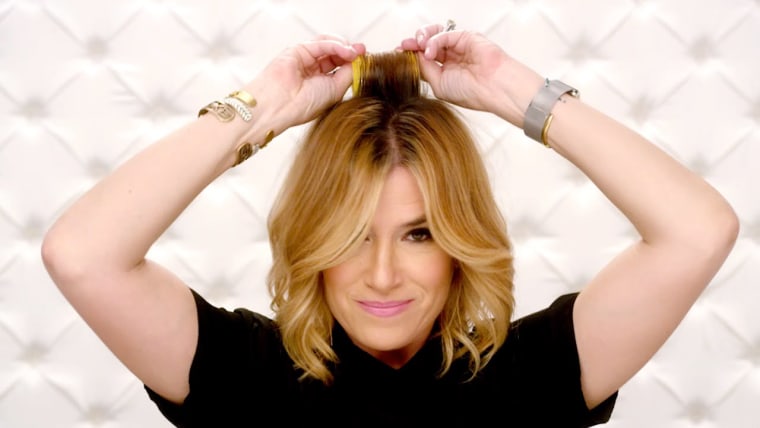 9. Learn to spot wash.
"Take a quick shower without wetting your hair, spray a mousse, concentrating on any areas where your scalp tends to get oily and blow dry like you normally would. This absorbs the oil and smoothes the hair, without the need to start with wet hair," said Leah Vincent, a Keune Educator and owner of Colorize Hair Studio in Ridgeland, Mississippi. Plus, this tip will also extend the life of your color since you'll be washing less often!
10. Get great texture.
For a modern-messy texture, spray hair with a light mousse and put your hair in a bun or a knot, said Vincent. Heat the bun or knot up with a dryer. Let it cool while getting ready and take it down right before leaving the house.
11. Curling or ironing can be a big time saver if done correctly.
"You can curl your whole head of hair in eight big sections with a 1-inch curling iron; to get a loose wave," said Mirza Botanovic, hair stylist and Eufora Global Educator. The same rule applies with a flat iron. Creating bigger sections and just smoothing the ends without touching the roots will leave you with a little more volume.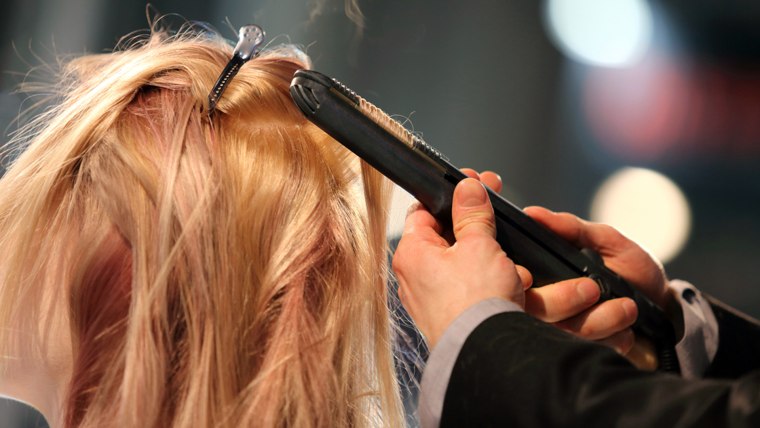 12. Start over on bad hair days.
Trying to fix a bad hair day will add unwanted minutes on to your morning routine. "If one part does not look good, spray it with water and redo it. Never keep going over dry hair again and again with your tools or brush. This will just make it worse," said George Gonzalez, owner of George the Salon in Chicago. "Not re-wetting hair could be the reason most women have bad hair days — because they try too hard, take too long to fix it and then over-dry their hair."
13. Create pin curls the night before
To cut your styling time in the morning and still look like your spent hours on your hair, opt for a pin-curl set as you sleep.
"Working with slightly damp hair, loosely slick tresses into a ponytail near the crown of your head, making sure the elastic isn't too tight. Taking a 1-2 inch section (the larger the section, the looser the wave), wrap this hair around your fingers to create a curl. Then use a large bobby pin to secure at the base of the ponytail. Repeat until entire head is complete. Let sleep work its magic and take out each curl in the morning, using your hands to loosely break up the waves. Spray with a flexible hairspray and you're done!" said Fernando Salas, creator of White Sands Hair Care.
14. Fake it 'til you make it.
Is your hair looking flat and dull, but you don't have time to start from scratch? Wash just a bit of your crown in the sink!
"Create a U-shaped section at the top of your head and pull forward. Blow drying this small section after washing takes only a few minutes, yet it will appear as if you washed your whole head," said Sherri Belanger of Latest-hairstyles.com.
15. Cheat a hair style.
With a clip-on extension, you can have "done" hair without actually doing anything.
"Simply insert the comb (attached to the extension) into your ponytail to secure it, then wrap and snap the Velcro around your hair. Wrap a section of hair around it to give a complete look. Secure with a bobby pin. It will blend flawlessly and will give your pony more length and volume in an instant!" said Richards. This look will take you from day to night, too.
16. Try a headband.
"Wearing a headband in a solid color that complements your look can really show off your face," said Scünci stylist, Laura Polko. "And if you overslept, it can tighten up your face like a high pony or bun might."
17. When it comes to drying, start small.
Make sure you distribute the heat evenly when blow drying your hair. Wobbling from side to side is a waste of time, said Glenn Ellis of the Marie Robinson Salon in New York City.
"Go in with a purpose and section bigger pieces of hair, rough drying from roots to ends," said Ellis. And, Ellis added, a professional blow dryer is worth the investment. "They work better than any drugstore dryers ... I like the Sedu blow dryer and Twin Turbo. Yes, it is an investment monetarily but it's one that you definitely won't regret because they work like a dream and save you time," he said.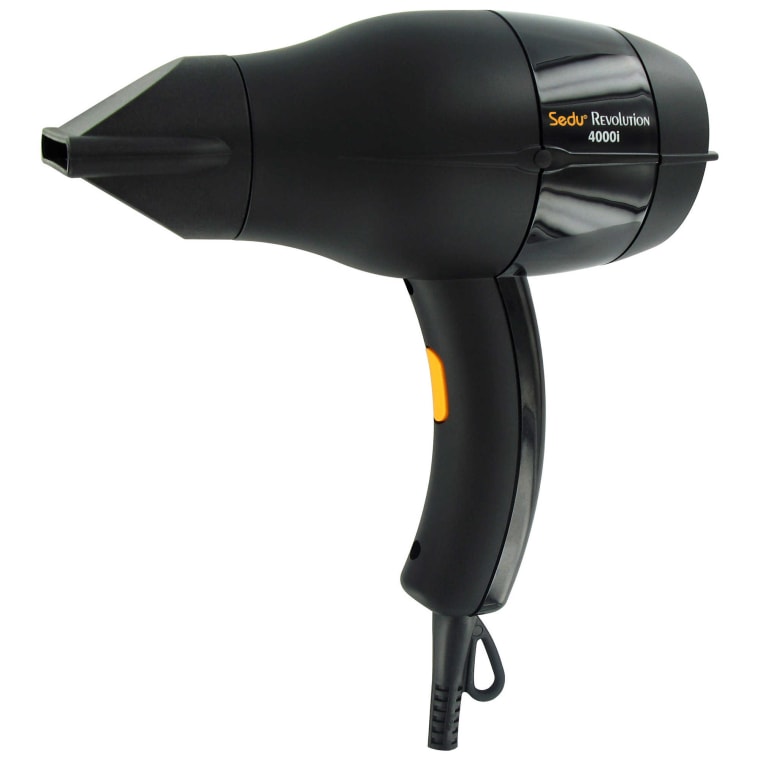 Skin
18. Make your products multitask.
While serums and toners are revered for their benefits, look for moisturizers and cleansers that work double duty to help you save a step when in a rush.
"Although serums can be one of the most powerful parts of a skincare routine, skipping your serum in the morning can be a timesaver. If you're crunched for time, look for a moisturizer with the same powerful ingredients as your serum. My favorite is a multitasking moisturizer with vitamin C and hyaluronic acid," said Heather Wilson, esthetician and director of brand development for InstaNatural.
Facial cleansers that are pH balanced to the skin are a great way to cleanse and tone skin in one step, eliminating the need for a toner. And there's many ways of multi-tasking: For instance, Albolene Moisturizing Cleanser is a makeup remover, cleanser, and moisturizer all in one, Wilson explained.
RELATED: 6 reasons why you should use facial toner (your unclogged pores will thank you)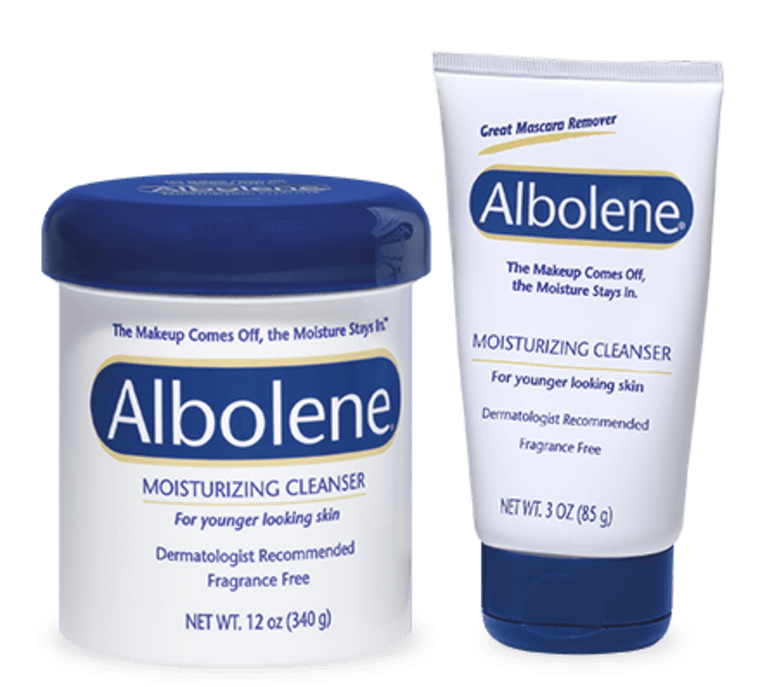 19. Use products that work for both skin and hair.
"For example, I put vitamin D elixir on my face and run it through my hair. It brightens and firms my skin and it thickens and smoothes my hair. Plus, vitamin D is a happy hormone!" said skin care expert Celeste Hilling of Skin Authority.
20. Wake up with ready-made lashes and eyebrows.
"A simple way to up your brow and lash game and get out the door faster is to have them tinted. Your brows will look fuller and the color richer, without powders or pencils. Just sweep a little clear or tinted brow gel to keep them tidy all day," said Pamela Jeschonek, eyebrow artist at Everyday Esthetics in Pittsburgh. Tinting your eyelashes black will showcase their natural length and make them look full and lush by deepening the color of every little lash hair. This will cut down on coats and coats of mascara. "But be sure to have brows and lashes tinted in a reputable salon with an approved, safe tint for use around your eyes," Jeschonek added.
21. Ice your face.
Apply ice to your face after cleansing and before applying skincare products.
"Not only does this wake you up, it also helps tightens the skin, reduce puffiness and inflammation and prime the face for skincare and makeup. It makes your skin absorb products faster, which not only saves you time (every second counts!), but really makes your skin look great!" said beauty product developer Michele Periquet.
Makeup
22. Color correct in a snap.
Color correcting the under-eye area with a deep red is all the rage these days. "Instead of reaching for a red lipstick to color correct your under-eye area, which takes forever to blend out, try using an eye shadow that's a shade lighter to brighten the whole area, then go over the area with your normal translucent powder," said Dr. S. Manjula Jegasothy, founder of the Miami Skin Institute.
RELATED: How to use red lipstick to cover under-eye circles
23. Go for all-in-one makeup.
"For the perfect 'no-makeup' makeup look, use an all-in-one product like a CC cream or tinted moisturizer with SPF for coverage," said Giorgio Armani makeup artist, Tim Quinn. "Then, simply sweep bronzer on cheekbones and eye creases, add mascara and you're done."
24. Find your signature daytime look.
One of the most time consuming tasks is trying to nail a technique that you aren't completely familiar with. Although it's fun to experiment and switch up your look, consistency will be your best friend when time is short.
"Find a favorite look with one signature pop, like a bold lip or a simple winged eye. Once you master the technique, the time it takes to get through your morning routine will dramatically decrease. Let your creativity flow on evenings or weekends, when you have more time for trial and error," said Wilson.
25. Stick to the basics.
Don't try to do your entire routine when you are pinched for time.
"Instead, use a dab of concealer to brighten up your under-eye area (and zap any signs of blemishes)," said Chelsa Crowley, co-founder and chief creative officer of Stowaway Cosmetics. "Then, use a swipe of mascara and blush to make you look and feel a little more like yourself before heading out the door."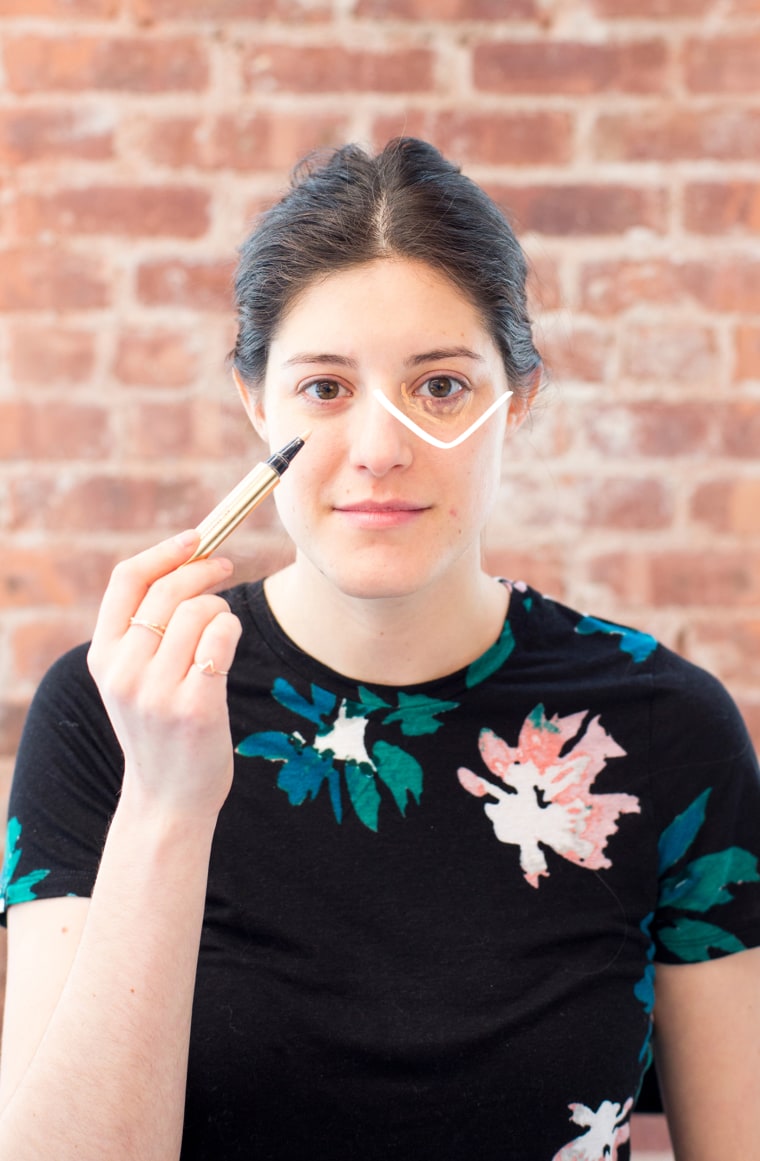 26. Use this eye shadow hack.
Don't have time for eye shadow? Draw a thick line of liner on your lids and use your fingertips to smudge, said Crowley. It will give you an easily shadowed lid without the hassle of powder shadows and brushes.
27. Go easy on the mascara.
Don't spend hours trying to perfect your mascara. "It's easier to apply a few layers, let it dry and then remove the excess with a dry cotton swab without smearing," said Lilit Caradanian, makeup artist and founder of Elcie Cosmetics.
28. Try a touch-up pen.
Concealer is a smart must-have for sculpting and enhancing. "Remember, yellow neutralizes so look for a yellow-toned product you can also use on the lash line for wide-awake eyes, a lifted brow bone and contoured and lifted cheekbones," said Grace Fodor of Studio 10.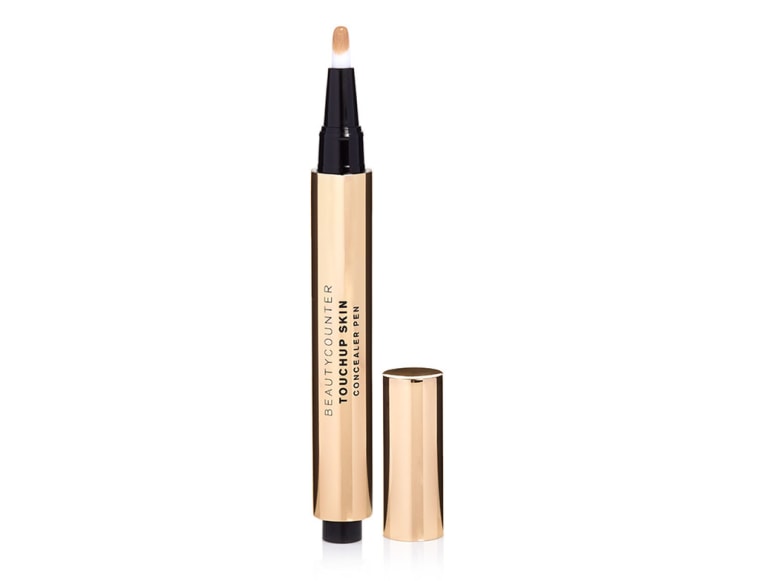 29. Keep a well-groomed brow.
"The eyebrows are one of the most important features of the face. They offer balance, frame the eyes and are an easy way to look brighter and make the eyes stand out more," said Korin Korman, owner of 3000BC WellMed Spa in Philadelphia. No time to visit the salon? Use a product such as BECCA Shadow & Light Brow Contour Mousse, Korman suggested. This product will provide instant brush-on brow extensions to perfectly define your brows. This dual definition formula contours and highlights to create fuller-looking brows that beautifully frame your face.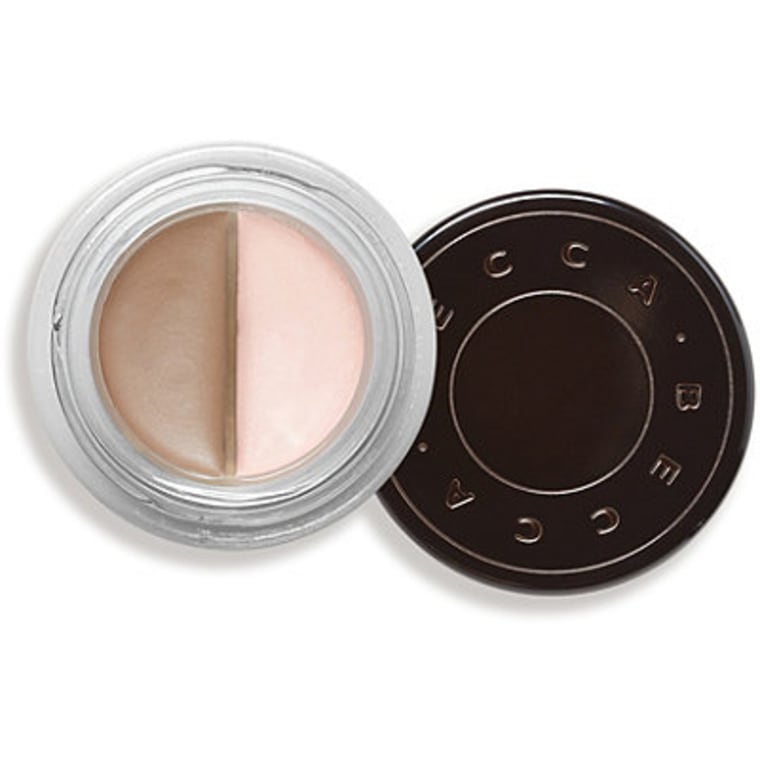 30. Keep the makeup tools to a minimum.
The fewer tools you need to use, the better.
"Look for products like eye shadow sticks that you can apply directly to your eyes or smudge with your fingers without dealing with a multiple shadow brushes," said TODAY Style editor Emily Sher.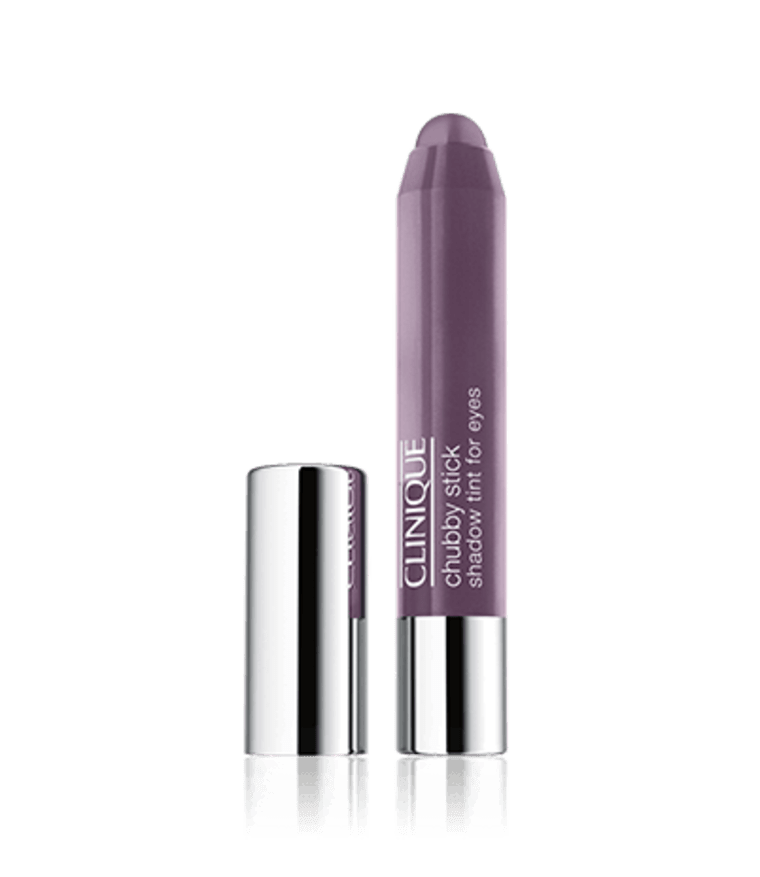 31. Create order in the chaos.
"I like to work with energy, so I arrange the space where I do my daily routine in a circular fashion in the bathroom. All facial cleansing products — from the washcloth to the makeup remover toilettes — are arranged in the order I use them," said color expert, Linda Lauren. "It makes for a faster getaway. Also, if you arrange your makeup according to colors and type you take the guesswork out of your color choices and it's easier to find what you need. Do this for all lipsticks, eye shadows, blush and even concealer!"
Share these quick beauty tips with your friends on Pinterest!