Having Madonna as a mom definitely has its perks, including unlimited access to her beauty products and wellness tips.
The 59-year-old pop icon recently told E! News that her 17-year-old son Rocco Ritchie has made a habit of using her lotions and serums that she helped develop for her skin-care line MDNA.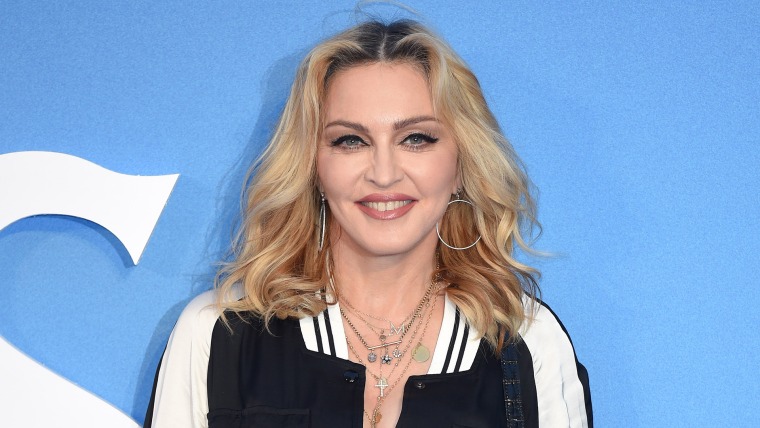 "It's very funny to have a 17-year-old son saying, 'Mom, can I have more serum? I need some more face wash. I need some more of this.' I think it's hilarious," she said.
Besides having easy access to her products, Madonna's six kids (Rocco, 17, and Lourdes, 21 and her adopted children David, 12, Mercy James, 12, and 5-year-old twins, Esther and Stella) have grown up with a mom that certainly has the secrets to the fountain of youth.
She told E! that she shares her beauty tips with them, including three that she considers to be the most important.
"First of all, I'm like, 'Don't squeeze your pimples! Please. You're scarring your face,'" she said, adding that acne comes from having dehydrated skin.
Her other secrets? "Don't smoke." And despite the temptation, don't lay out in the sun for hours.
"Stay out of the sun," Madonna added.
The singer, who says she was broke and couldn't afford fancy skin care until she was in her mid-twenties, attributed her good skin today to those exact habits, as well as not binge drinking.
"I didn't go to the beach and get a sun tan. I never smoked," she said. "I didn't really drink that much. I have nice skin because I paid attention to those things when I was younger."
So there you have it: Madonna's simple secrets to ageless beauty.
Of course if you want to use her skin care products, it'll cost you. Her line is definitely on the fancier end with a 4 oz bottle of face wash costing $50. And that serum her son loves? That will run you $250 for a 1.7 oz bottle. We're glad her skincare tips, however, are free!