It sounds like something your teenager or an ice skater would wear, but the "skater dress" may be the easiest way to infuse versatility and style into your wardrobe with one simple purchase.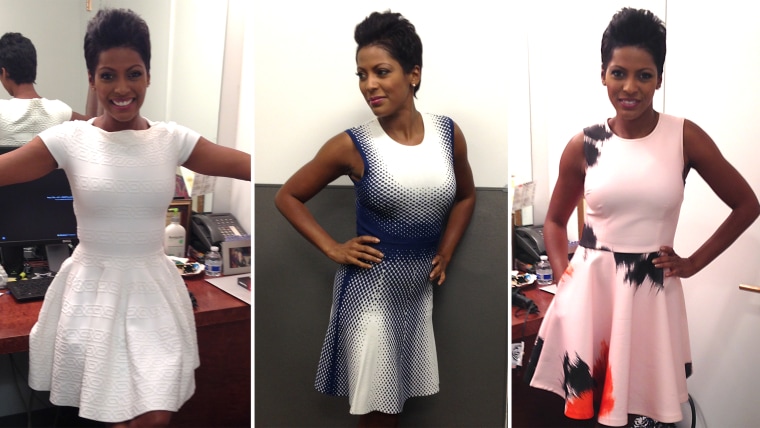 Think of the dress as a more modern version of a classic A-line dress with a shorter hemline. 
Skater dresses typically have a a fitted bodice and a skirt that flares out at your natural waist, essentially mimicking the look of the letter "A".  
Lately, this style has been hugely popular with designers, style bloggers and celebrities, and it's easy to see why. The shape flatters almost any body type and it's the perfect transitional piece that can take you from summer to fall. 
Here are three ways to wear it now and later:

1. Let the plaid stand on it's own as a statement.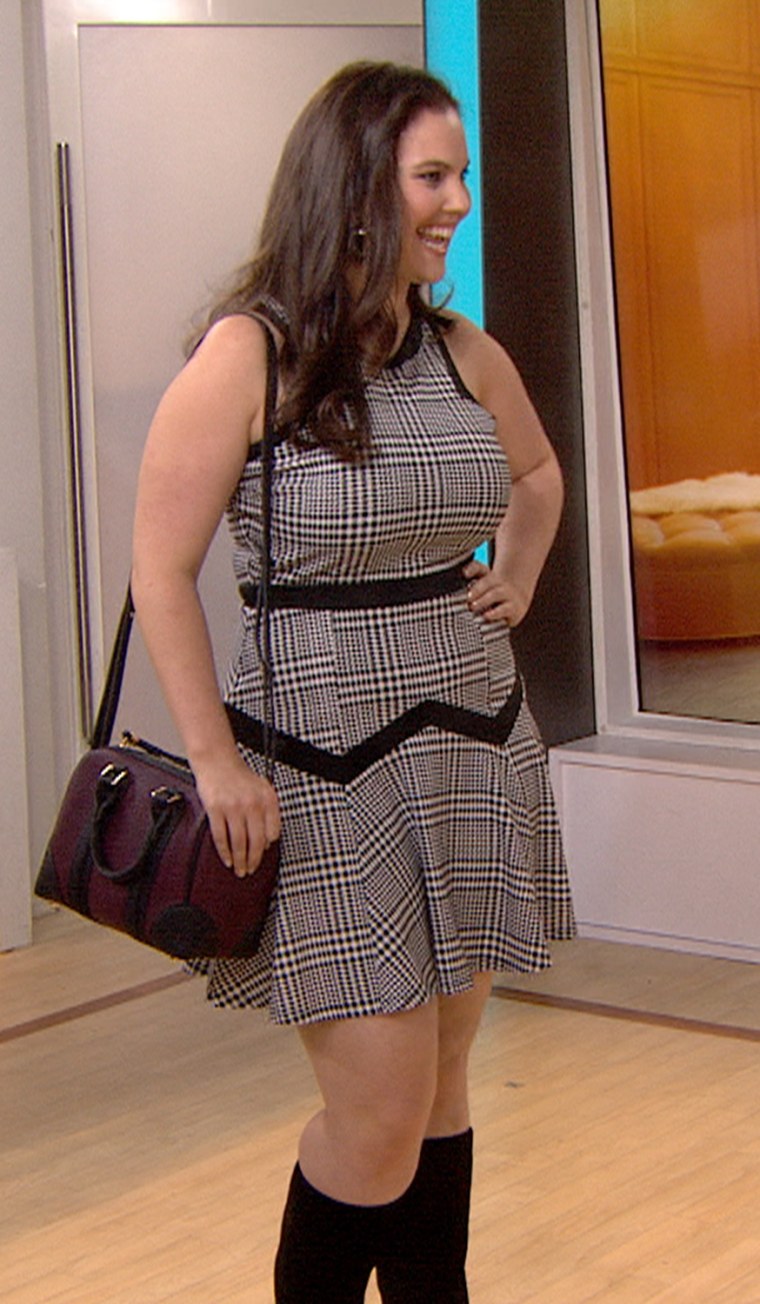 This print can take you from back to school to a holiday. Instead of heels, try this fall's must-have knee boot for a chic and 60's inspired feel. To add some extra style to your dress, pair it with over-sized earrings and a luxe-for-less handbag in an exotic texture.
2. If you're looking for a dress that can seamlessly take you from day to night, you've found it.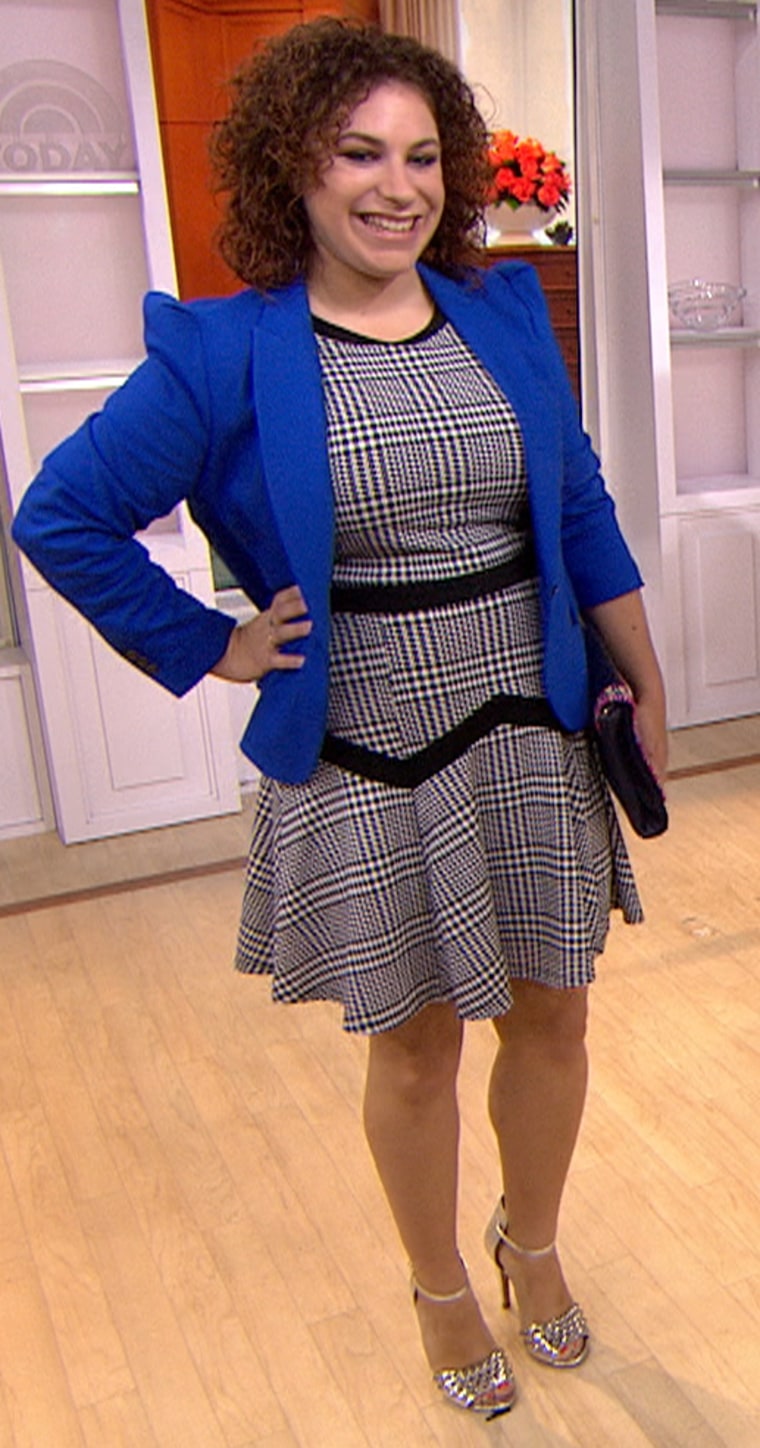 The black and white print works like a neutral canvas for incorporating a brightly colored blazer, like one of this season's hottest color, cobalt blue. Mix in bold accessories like a clutch and shoe with metallic accents to complete this evening-ready look.

3. A skater dress is great for layering.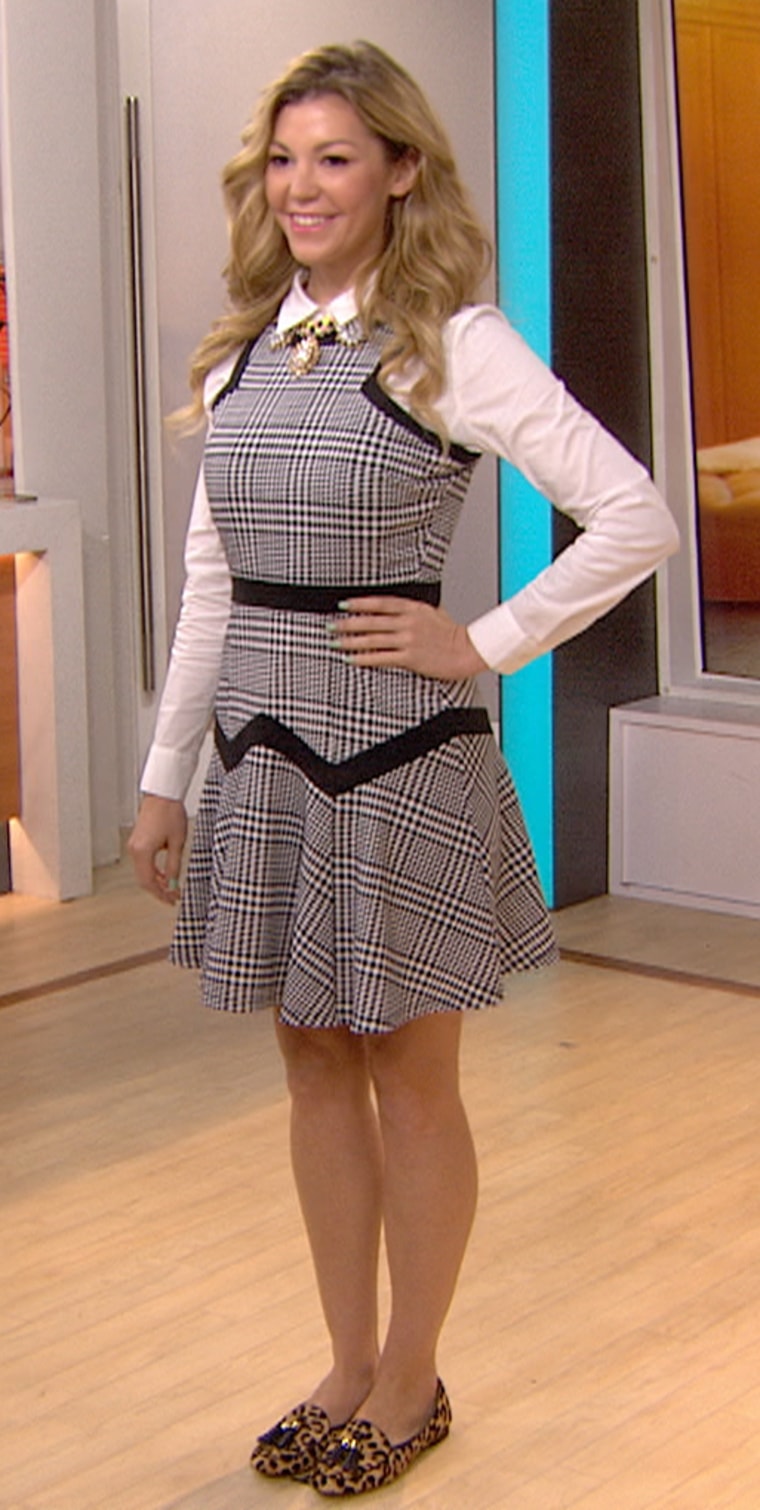 For a sophisticated approach that looks polished at the office, layer a classic white button down under the dress and button the shirt all the way up to the top button. Then add a colorful statement necklace under your collar for a touch of glam! When it comes to shoes, opt for a smoking slipper, or if you're feeling a little daring, add a leopard flat for a mixed prints look. As the temperatures cool down, you can even incorporate tights.

Follow style expert Lilliana Vazquez on Twitter.