Plunging necklines and bold bling? There was some of that. Outrageous outfits and exposed body parts? Less so. 
Much like at the Golden Globes, celebs at the 2014 Grammy Awards stuck to red carpet style traditions: bright reds, metallic glamour and basic black and whites. Here are a few favorites:

Black and white: Paula Patton, Madonna, Katy Perry and Sarah Hyland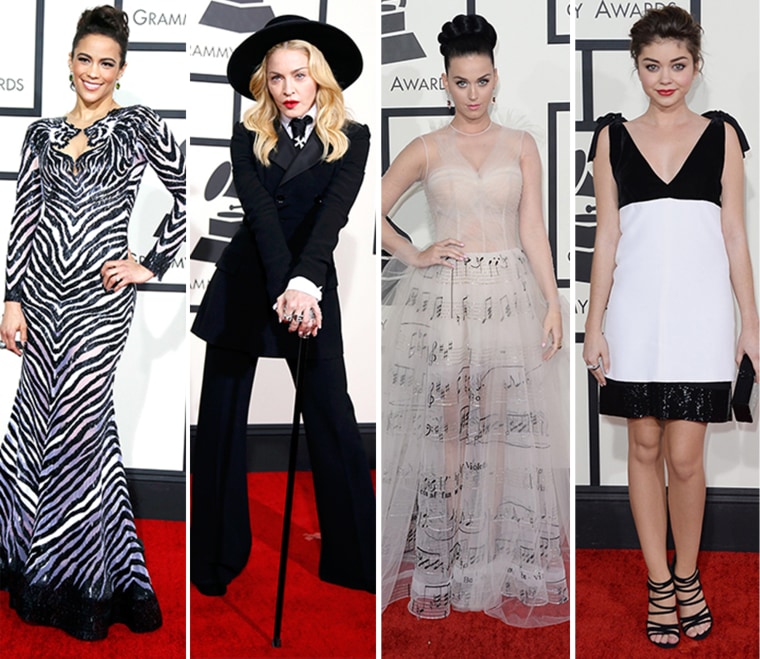 Metallic glamour: Christine Teigen, Amber Rose, Rita Ora, Taylor Swift and Ciara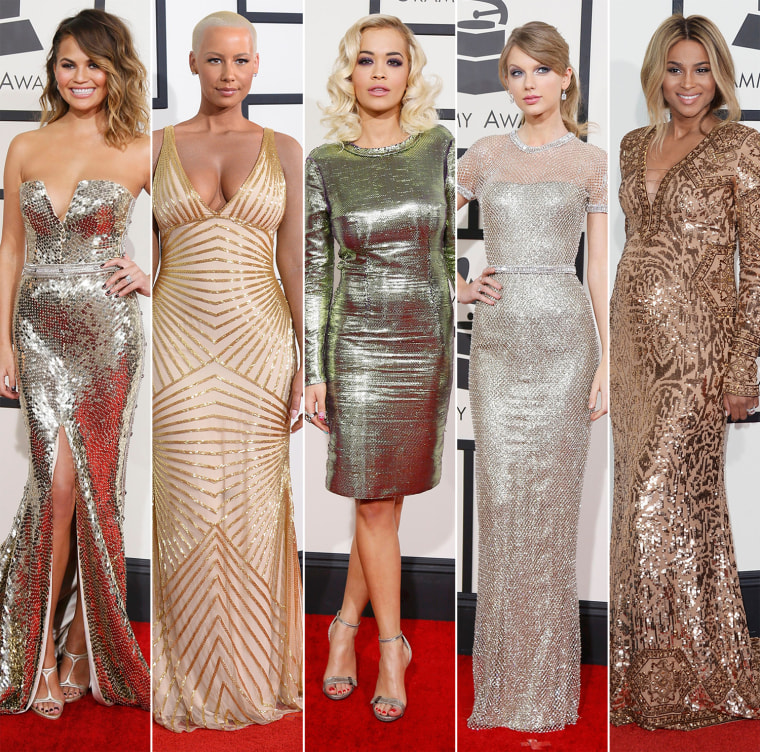 Sexy reds: Colbie Caillat, Miranda Lambert and Pink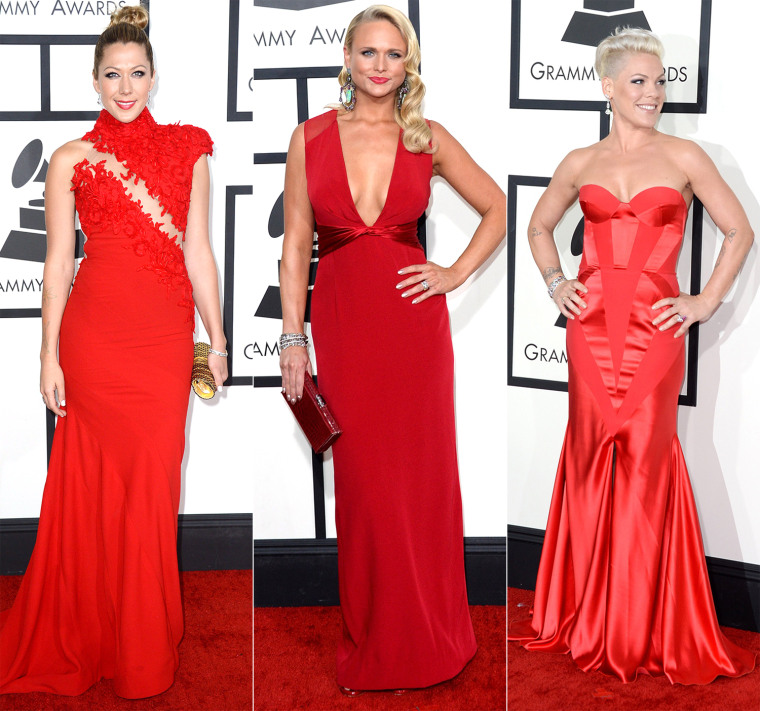 Check out more from the Grammy Awards red carpet:
Which celebrity rocked the red carpet? Check out how stars celebrated the music industry's biggest awards night.
Vote: Who wore it best on the Grammys red carpet?