Our editors independently selected these items because we think you will enjoy them and might like them at these prices. If you purchase something through our links, we may earn a commission. Pricing and availability are accurate as of publish time. Learn more about Shop TODAY.
It's the season that nails (both fingers and toes) are on full display, but manicures and nail art can quickly become an expensive habit. So, we rounded up some of the best celebrity manicurists in the biz — they work with some epic A-listers! — and asked for their favorite must-haves from the drugstore.
Imagine, with these great products and maybe an at-home massage chair, you may never go to a salon again!
Erica Marton, celebrity manicurist, whose clients include Rashida Jones, Mary Lousie Parker and Bette Midler.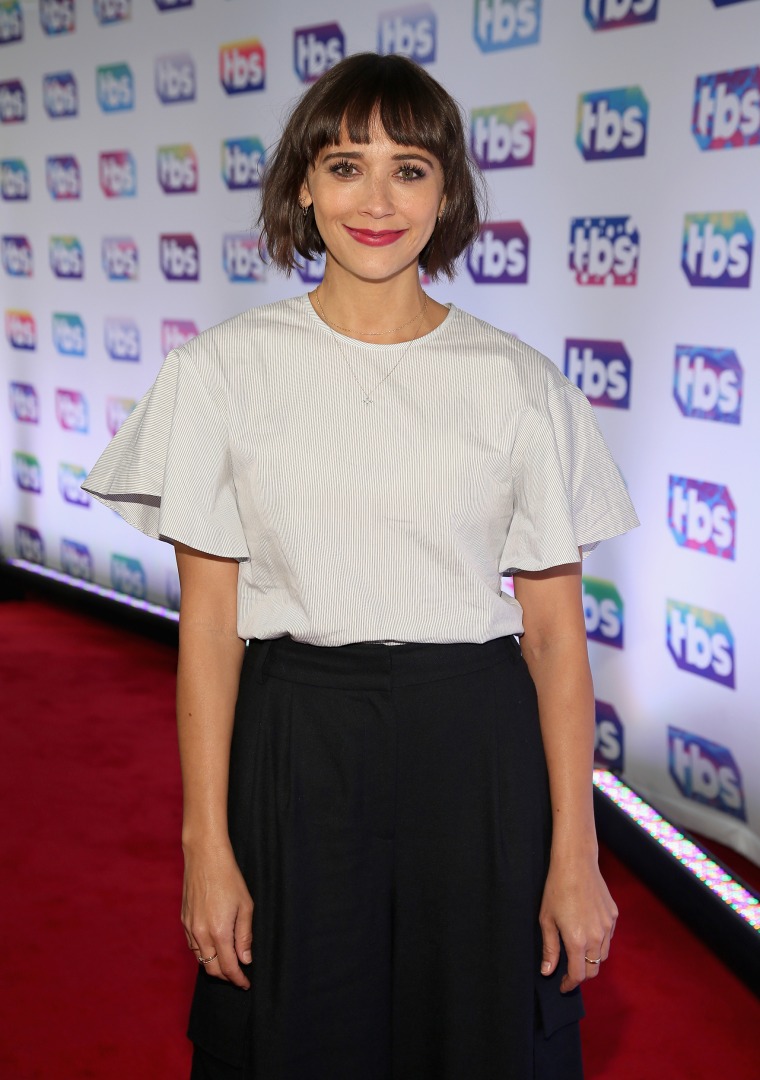 1. Revlon Compact Emery Boards ($2.25, Walgreens.com)
"I always carry a few of these in my makeup bag — all year long, actually — just for a quick touch-up in case I get a snag or if I'm on the go and one of my friends or clients has a snag. They are small and disposable — an easy fix!"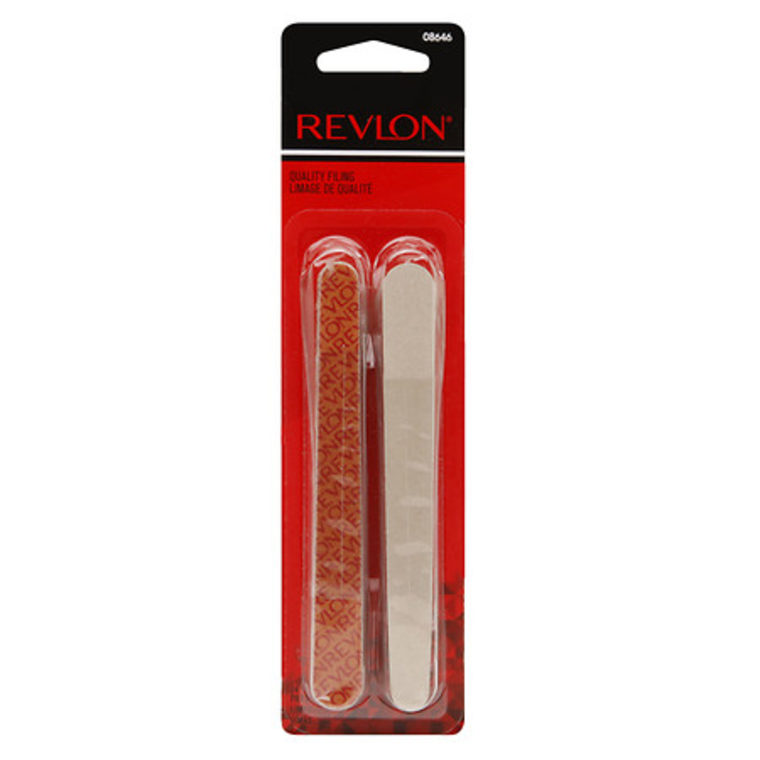 2. Essie Sleek Stick Nail Applique ($10.25, Walgreens.com)
"With all beautiful weather, it's hard to imagine spending one more minute indoors to get your nails done. So if you want to skip the salon this week, grab these! Sleek stick is fast, easy and fun! Hey, you could even apply them in the park on your lunch break. Why not, there's no drying time!"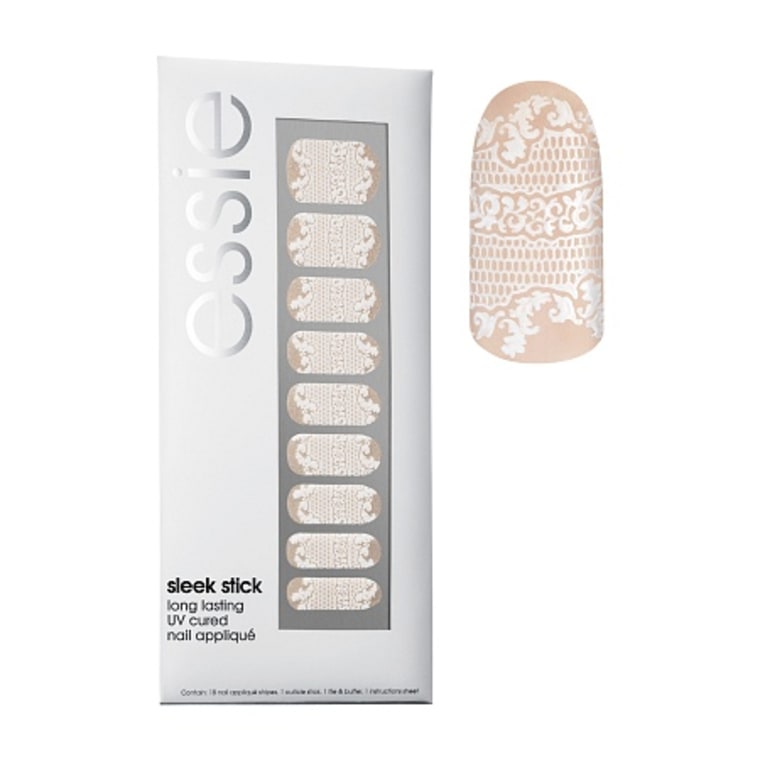 3. Essie Apricot Cuticle Oil ($8.59, Target.com)
"Luckily, as a New Yorker, I didn't have a bad winter, but the cold air still causes dryness and our hands always take a beating! Revitalize those cuticles so that nothing distracts from that cute pink polish. There's nothing worse then dusty cuticles with a pretty, bright polish!"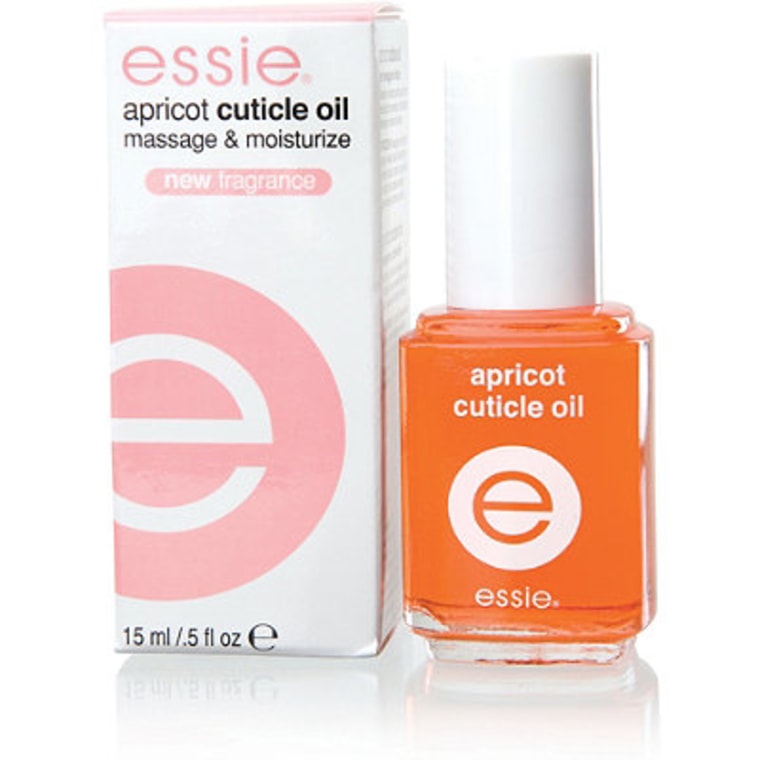 4. Essie Fiji ($8.50, Walgreens.com)
"One of my favorite colors of all time! I know once clients start asking for it that spring has sprung. Not only is it super cute for hands and toes, but it works really well with all skin tones! Bring it on, spring, we've got Fiji!"

5. Renewal Nail Polish Remover Pads ($3.49, Riteaid.com)
"OK, I know I said there's nothing worse then dusty cuticles. Well, I was wrong. There's nothing worse than a chipped manicure! Now, there's no excuse with these cute packets of one-time-use remover wipes. 'Just in case' is always better then 'chip city' and they fit nicely in my makeup bag. It's all about convenience! Just make sure to use cuticle oil after you're done removing the polish."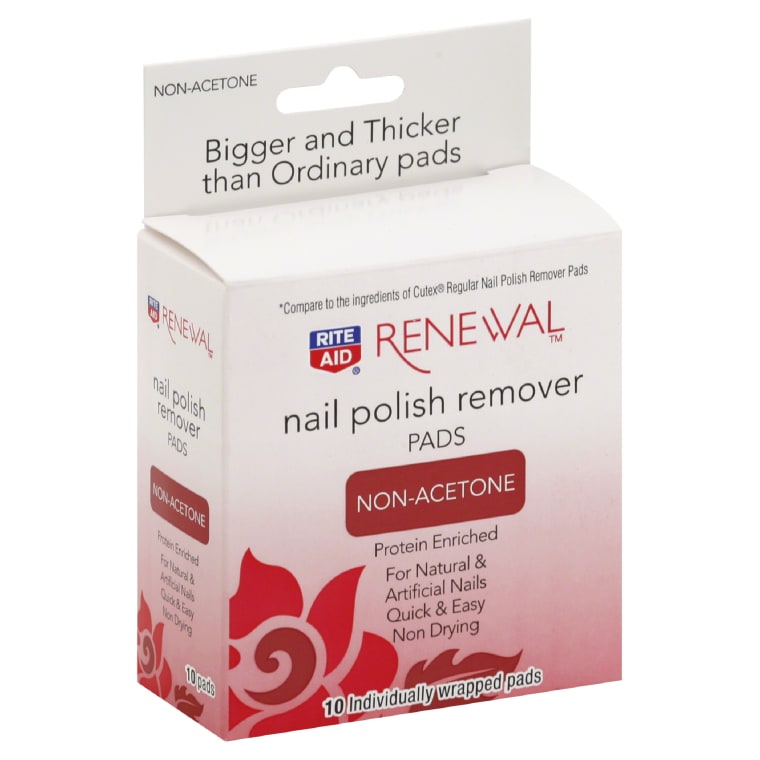 6. Sinful Colors "Snow Me White" ($2, Riteaid.com)
"Personally, I wear white all year long. I break the rules. Sinful Colors is a great drugstore polish and, bonus, it's only $2! Plus, they stay on top of nail color trends."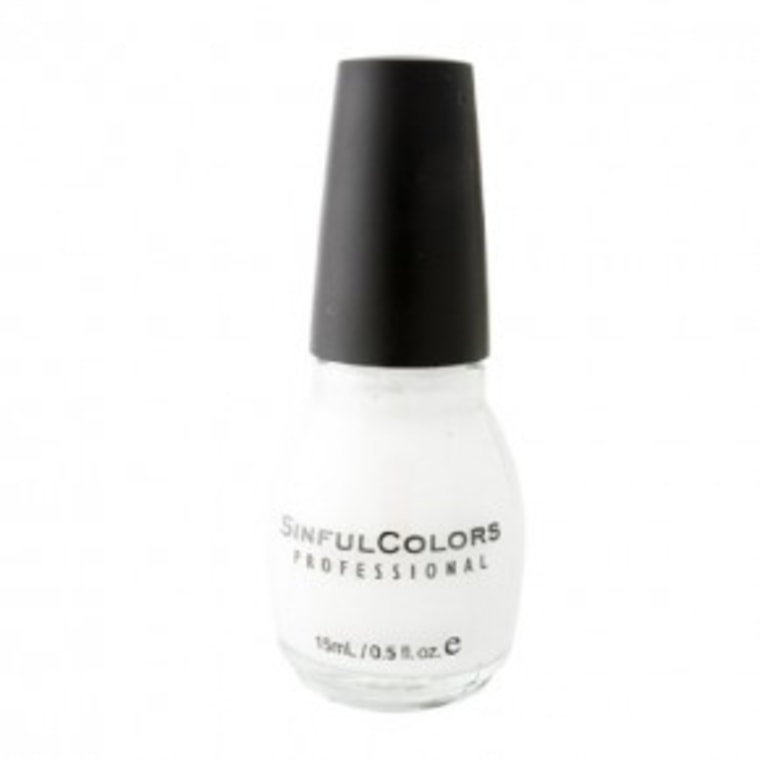 7. Nature Made Hair Skin and Nails Supplements ($10.49, Riteaid.com)
"With spring here, we all have the urge to look our best and get everything back in order after hibernating all winter. Sometimes, even our nails need a little boost! A lot of people don't know that you can get these supplement pills at the drugstore and they work just as well [as more expensive supplements]."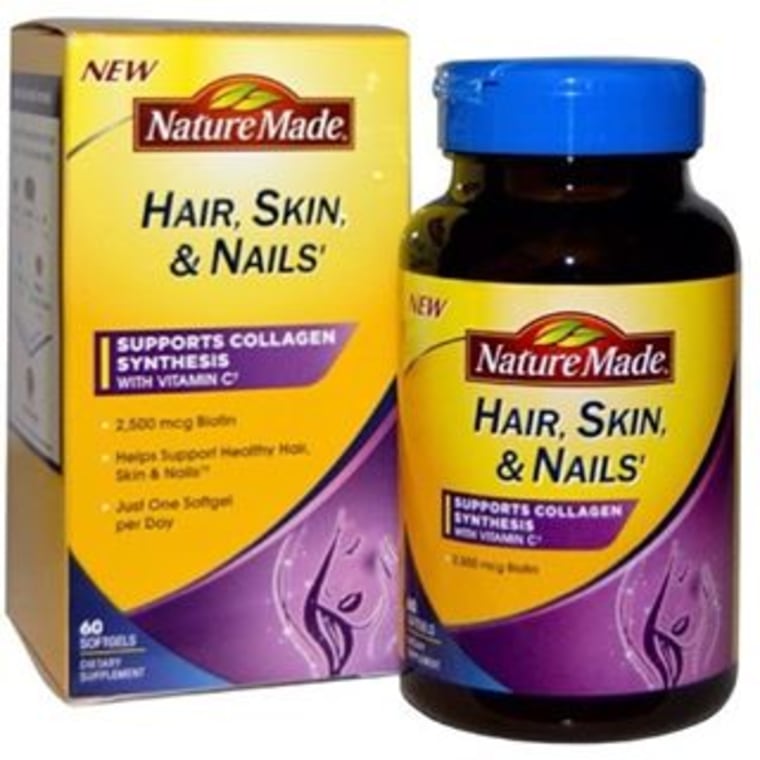 RELATED: Best of beauty 39 award winners picked by industry insiders
Christina Aviles Audé, celebrity manicurists, whose clients include Chloe Moretz, Jessica Chastain, Sarah Hyland, Kate Upton and Jenna Dewan-Tatum.
8. Essie Bikini So Teeny ($8.50, Riteaid.com)
"My go-to spring color this year! I also love Muchi Muchi and Tart Deco."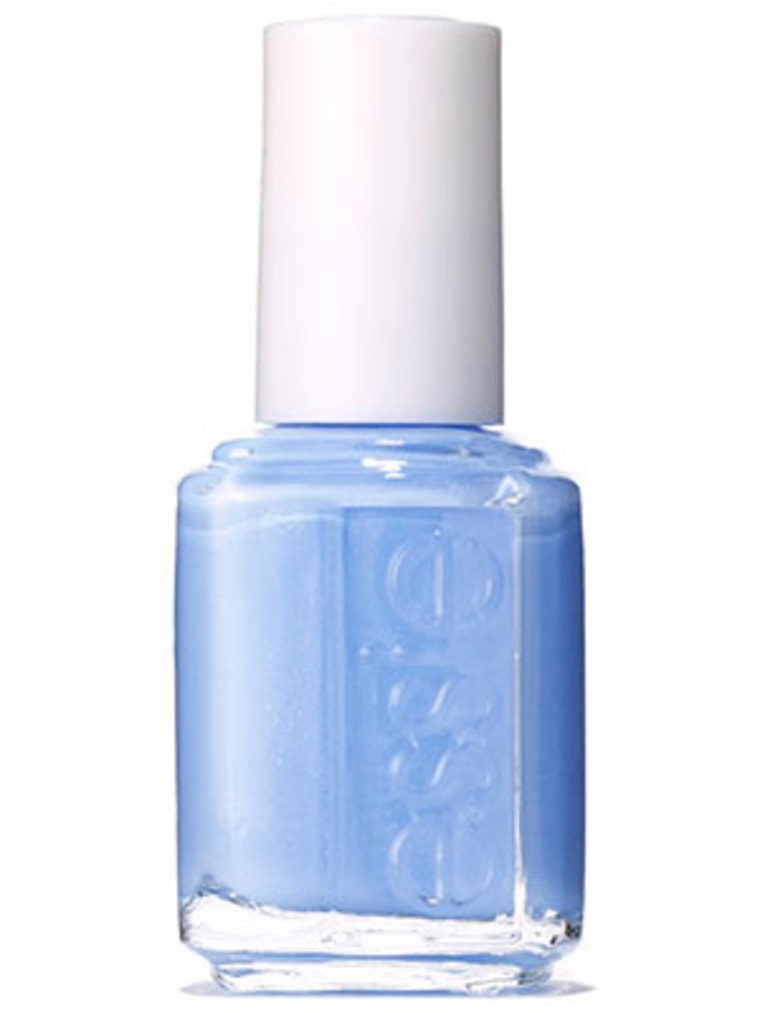 9. Essie's Gel-Setter top Coat ($10, Target.com)
"This gives the shine of gel, but without the added hassle of curing under a light."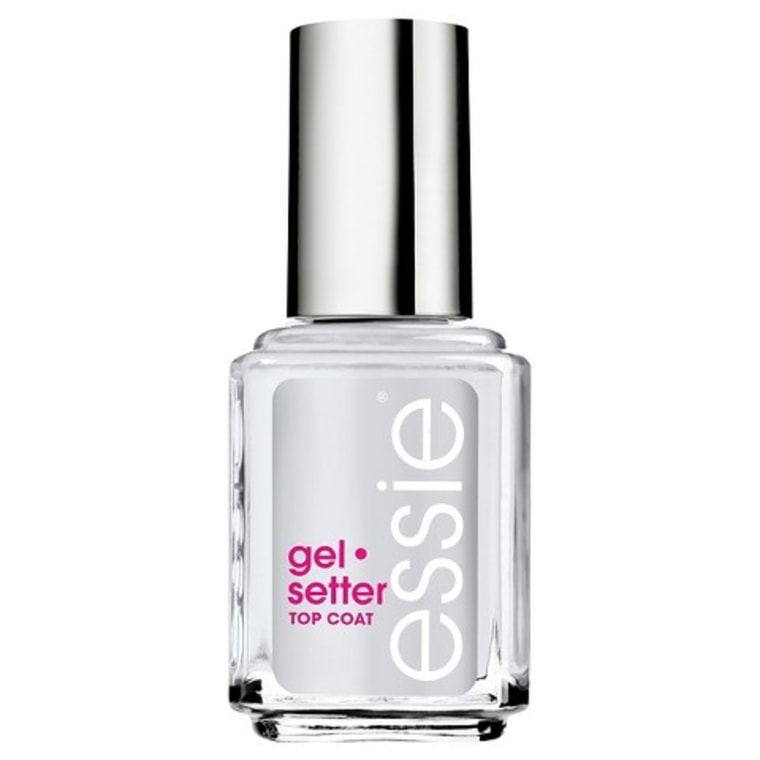 10. Kiss Impress Press On Manicure ($6, Riteaid.com)
"Kiss makes really fun and easy-to-use press-on nails, which are great to use when you don't have time to give yourself a full mani. They have lots of options for fun colors or nail art looks and already have the sticky tabs attached to the nail, so there is no mess trying to squeeze out just the right amount of glue."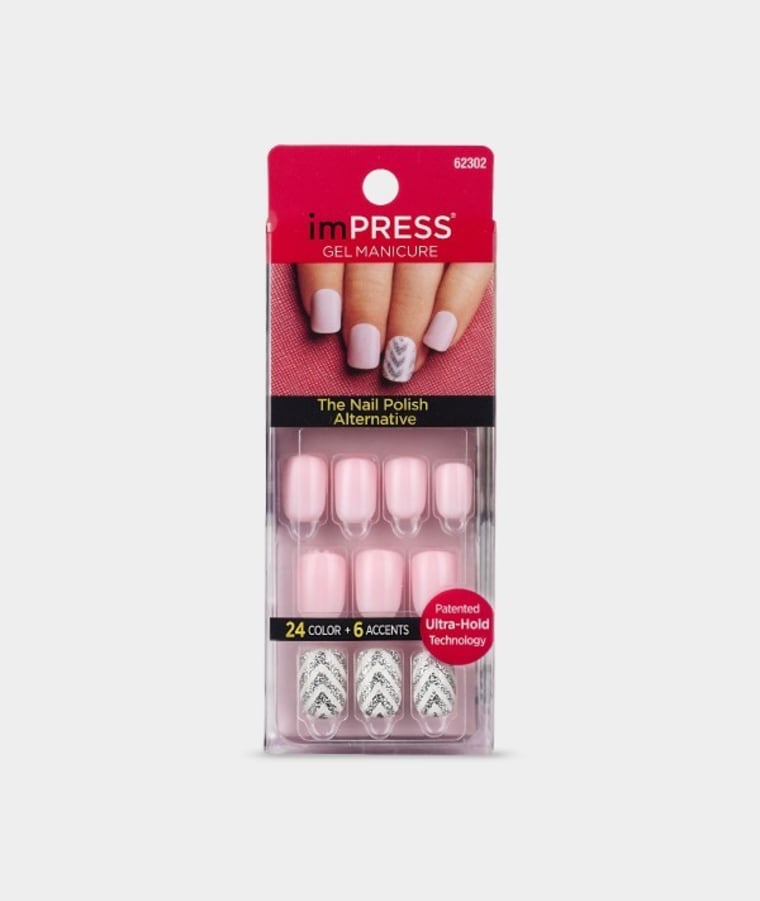 11. Kiss Active Full Coverage Nails ($6.29, Riteaid.com)
"This is in my kit for when my clients have a special event and want extra length, without the time and commitment of acrylic nails. Once these are glued on, you can pick your favorite color and polish just as you would your natural nail."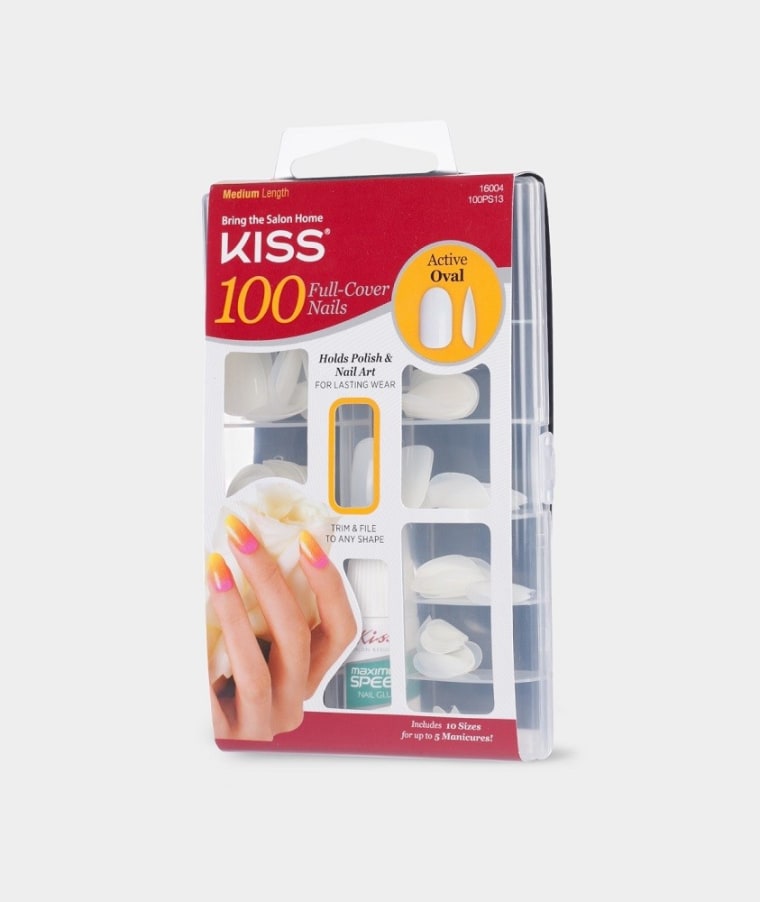 12. Sally Hansen No More Mistakes Clean Up Pen Corrector ($5, Riteaid.com)
"We all make mistakes when doing our own nails. Now, there's a fix. This pen-like packaging lets you clean up around the nail without messing up your freshly polished manicure."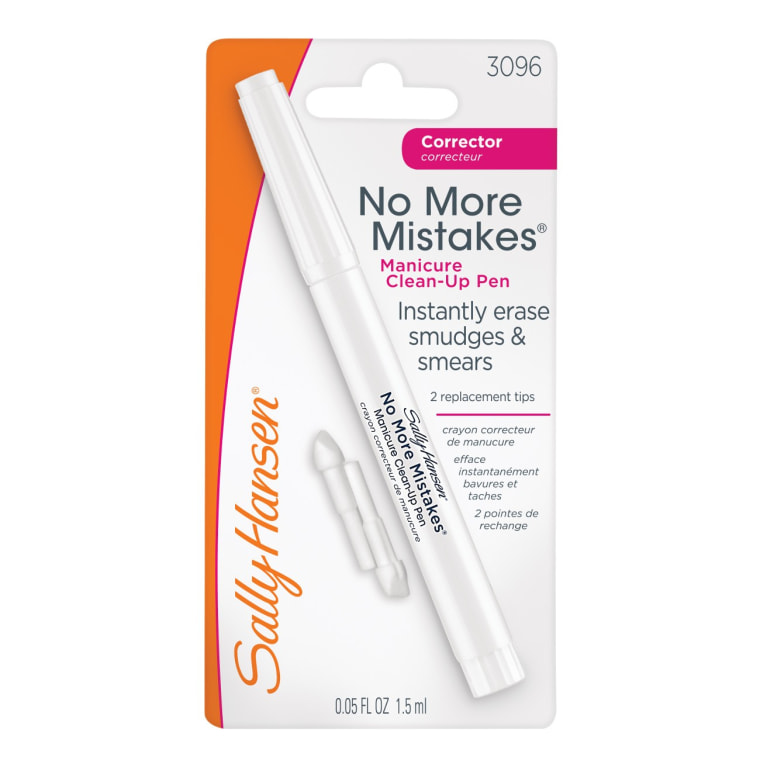 Elle, celebrity manicurist, whose clients include Jennifer Lopez, Katie Holmes, Lupita Nyong'o and Heidi Klum.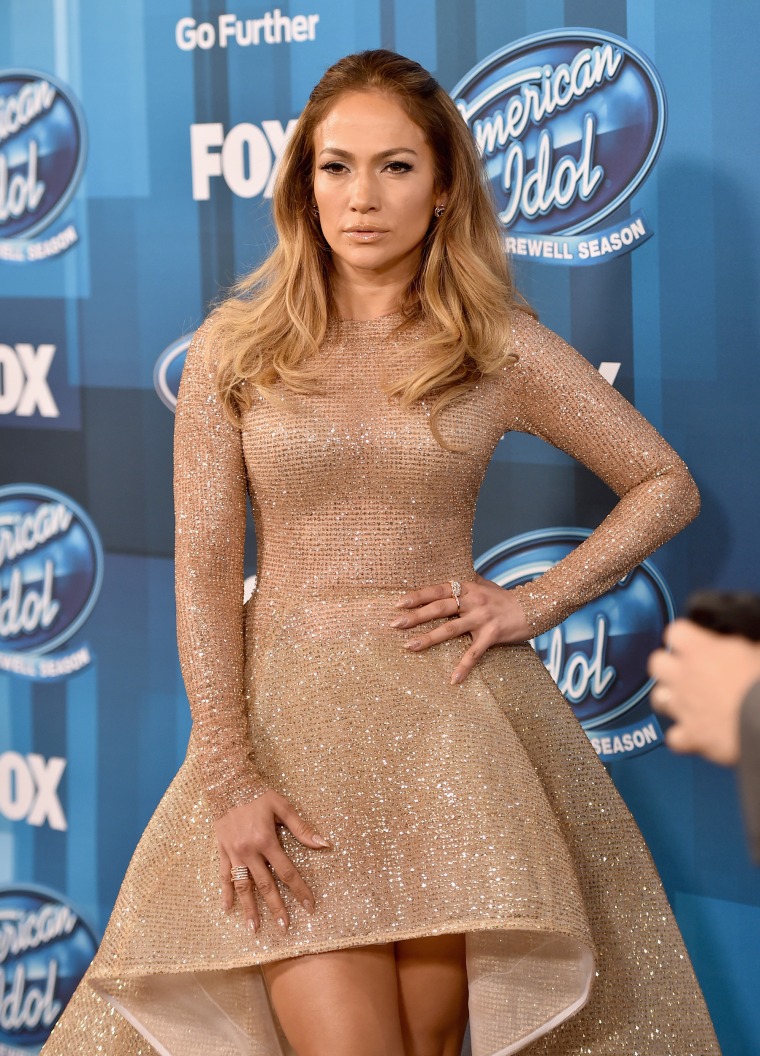 13. Red Carpet Manicure Gel Pro 45 Starter Kit ($50, Ulta.com) and Red Carpet Manicure Gel Polish ($10, Walgreens.com)
"My go-to nail look for spring and summer is selecting colors in the same family that complement each other to create fun nail art — which is so on trend right now. (And this pro-style kit will help!) For example, I'll choose a bright teal shade like Red Carpet Manicure's Poolside Fling and pair it with a lighter mint shade like Red Carpet Manicure's Yacht Hoppin' to create a chevron pattern or ombre effect. Sticking to the same tone when creating nail art keeps the look classy while also being bold and fun."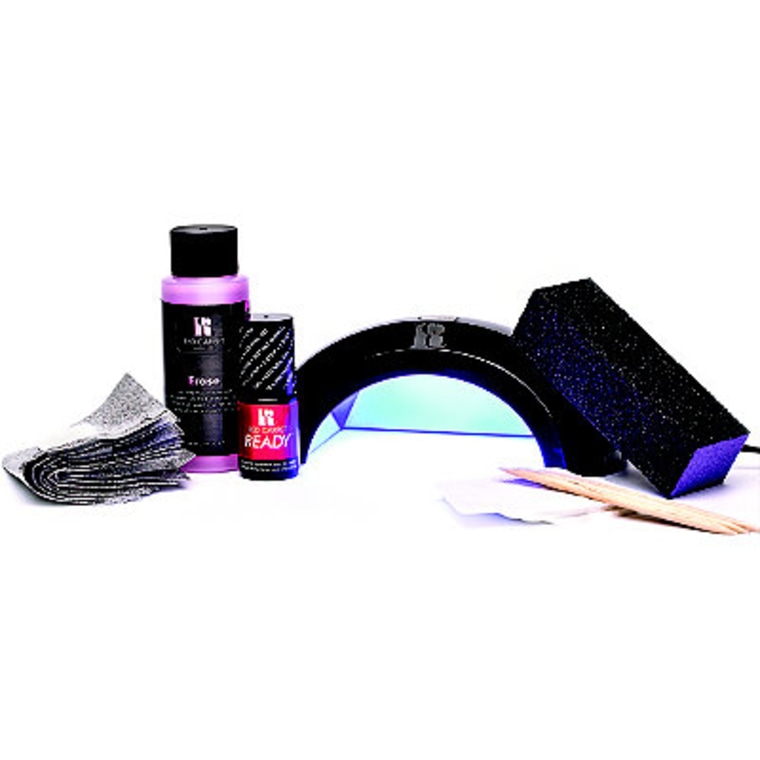 RELATED: Nail salon etiquette — how much should you tip?
Gina Edwards, celebrity manicurist, whose clients include Demi Lovato and Rita Ora.
14. KISS Waterless Tattoo ($2, kissusa.com)
"Cover chipped polish and unkempt gel manicures with easy nail art!"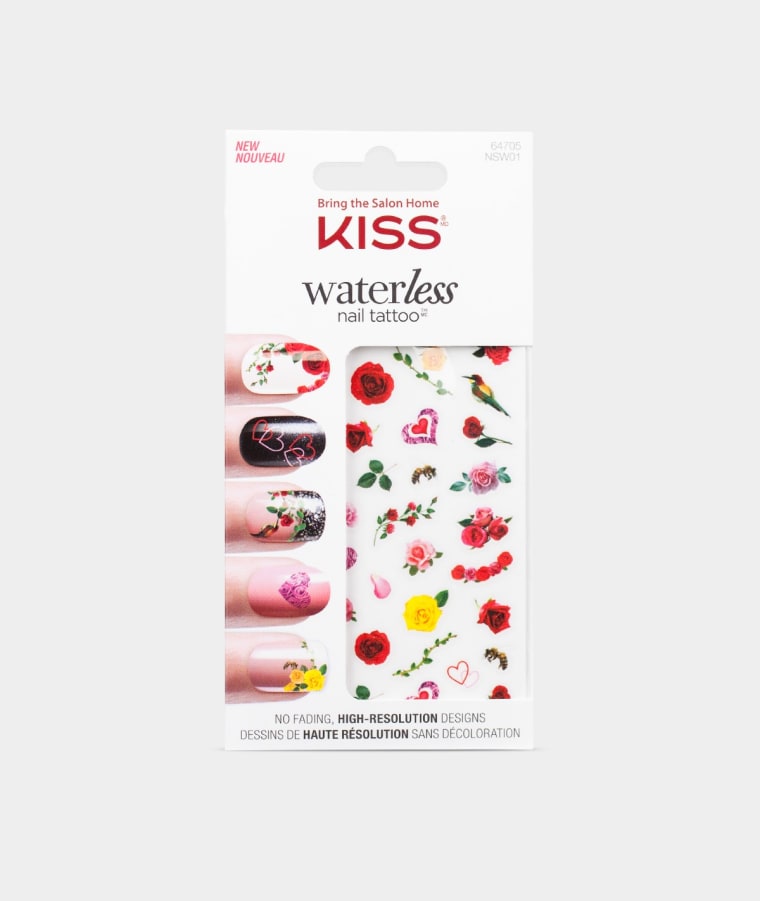 Tracylee Percival, celebrity manicurist, whose clients include Cate Blanchett, Cameron Diaz, Olivia Munn, Kirsten Dunst, Jenny McCarthy, Mariah Carey and Christina Aguilera.
15. Sinful Colors Kylie Jenner Trend Matters ($3, Drugstore.com)
"For the girl who likes to have a little fun with her nails!"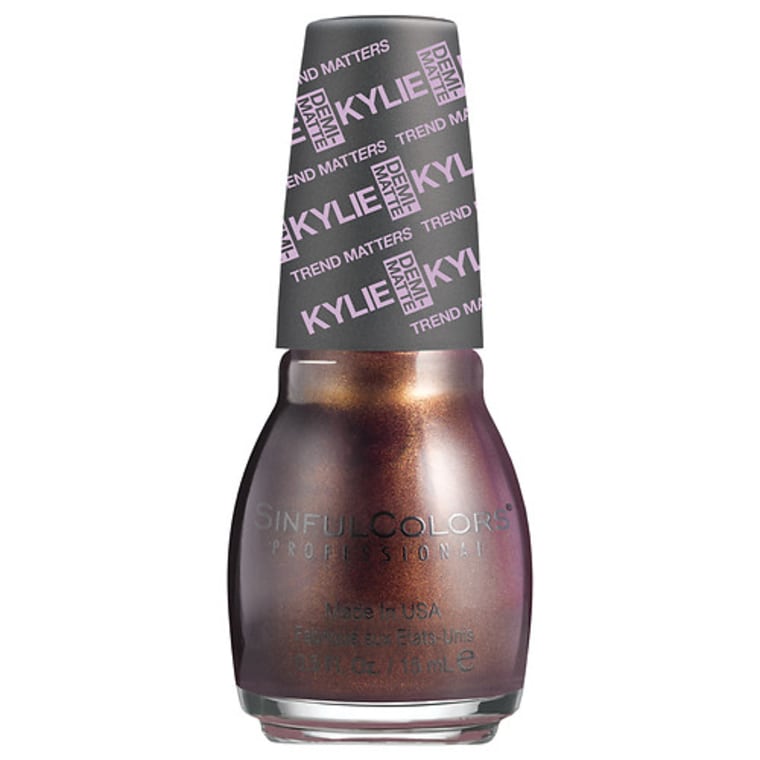 16. Essie Nail Polish, BBF Best Boyfriend ($8.50, Beauty.com)
"For the girl who likes a more conservative nail look, this is my go-to nail color for my celebrity clients."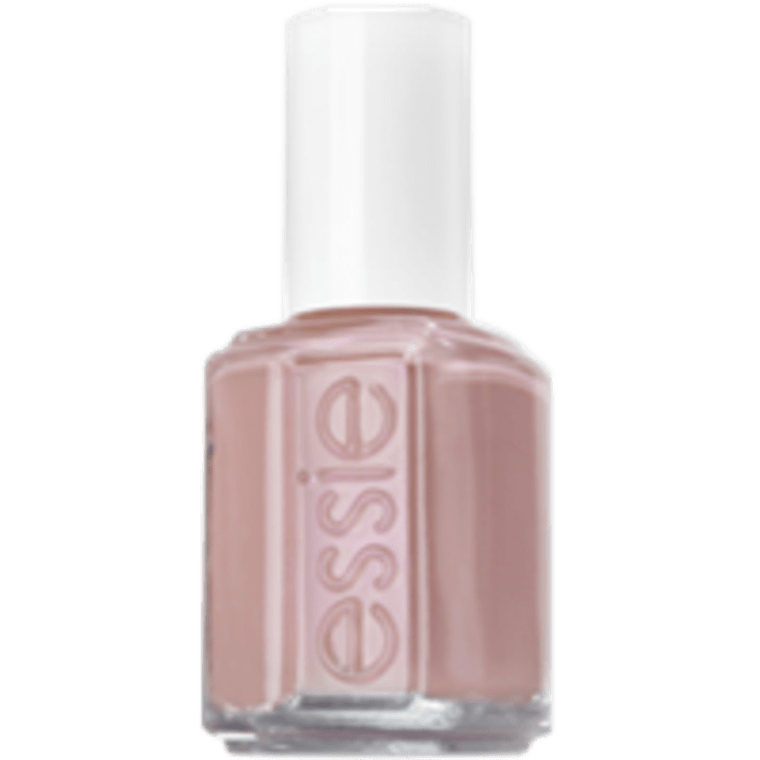 17. Kiss Everlasting French Nail Kit ($6.79, Walgreens.com)
"I use Kiss nail tips a lot, and these are great for an instant manicure. They take about five minutes to apply and they look just like your own nails! They can be worn in their French manicure design or polished to any desired color."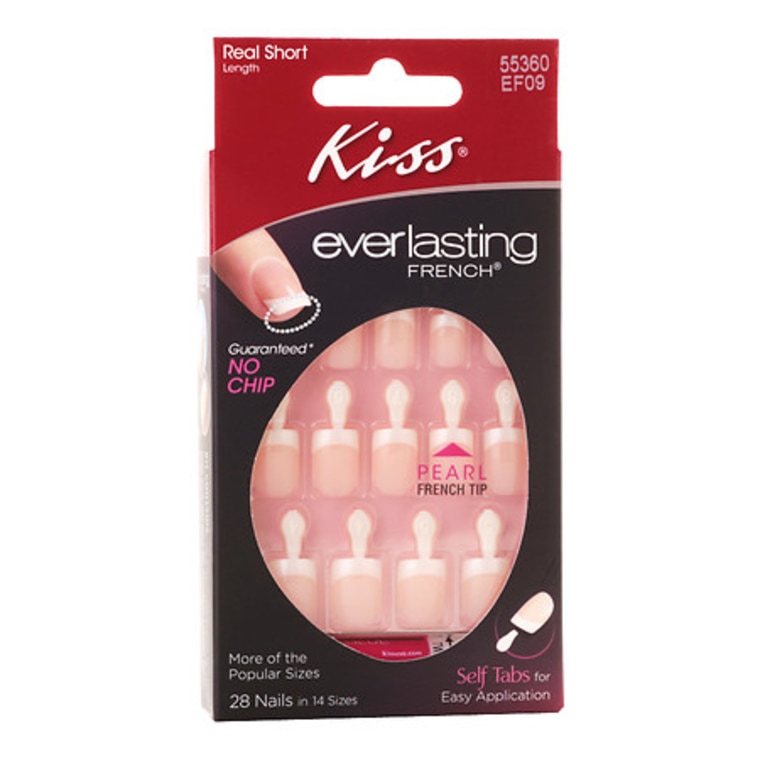 18. Jergens Natural Glow, Instant Sun tanning mousse ($13, Walgreens.com)
"This is a staple in my pro kit, as it gives an instant tan to my clients legs and feet. It's easy to apply, dries in a minute and lasts for days!"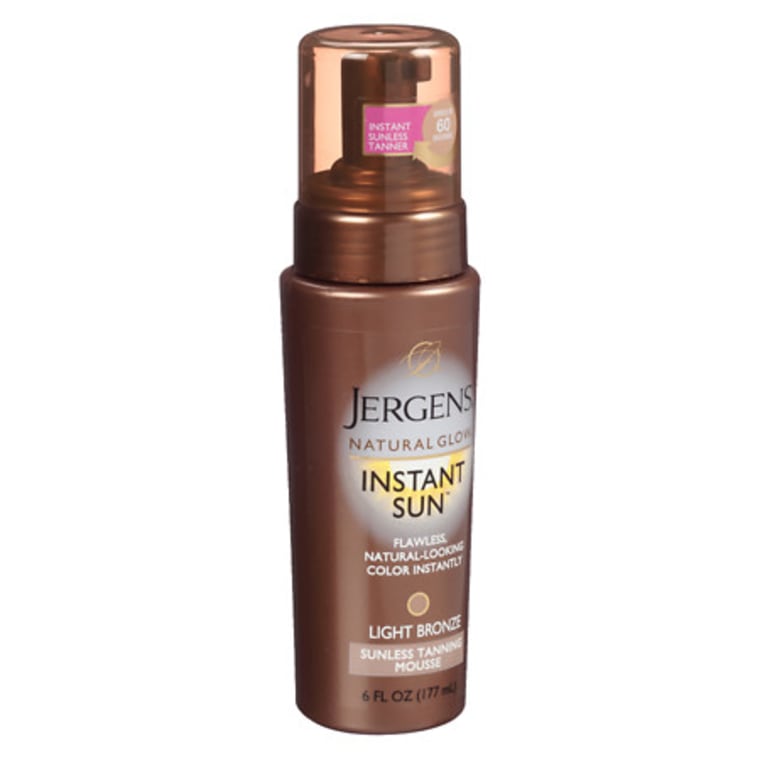 19. Baby Foot, Exfoliate Foot Peel ($25, Drugstore.com) "
There's "no better way to exfoliate hard, callous skin on our feet. This hour-long treatment, contains natural extracts and removes harden callouses. You will be amazed at the results!"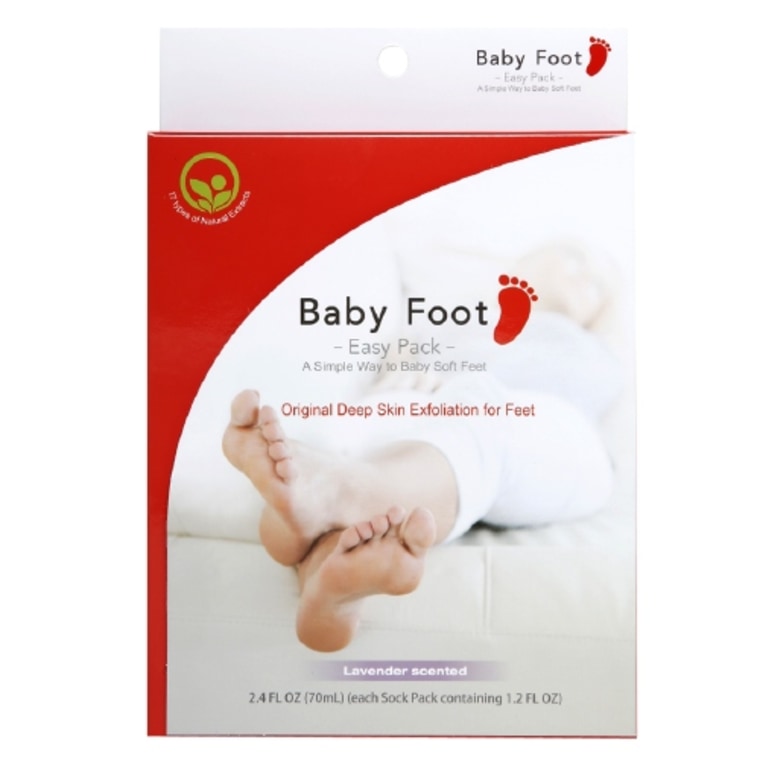 RELATED: The baby foot peel may be gross, but it totally works
20. Burts Bees Almond Milk, Beeswax Hand Creme ($9, Drugstore.com)
"This product will leave your hands [feeling] like butter! Beeswax is antimicrobial, which protects the hands from harsh environmental elements, and also acts as a natural humectant, drawing moisture to the skin."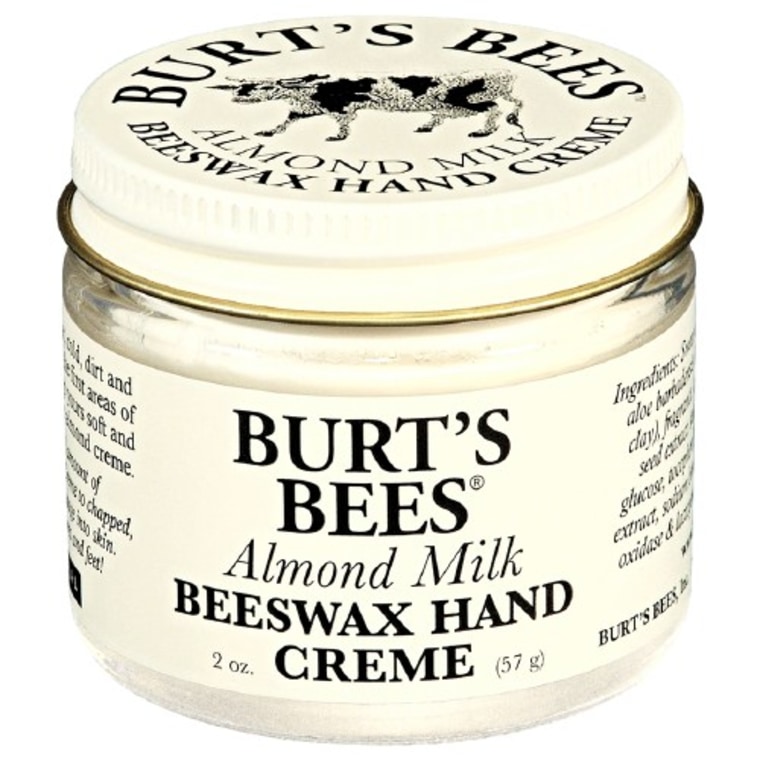 Susan Nam, celebrity manicurist and owner of Polished Beauty Bar, whose clients include Charlize Theron, Taylor Swift, Olivia Wilde, Olivia Munn and America Ferrera.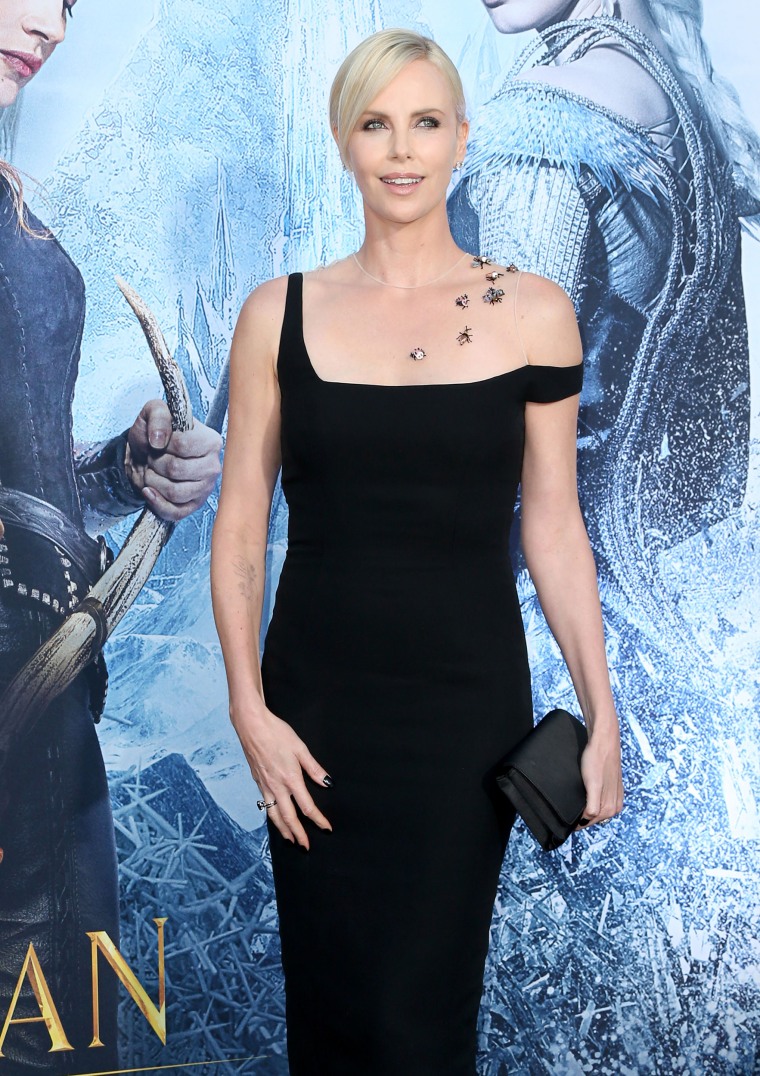 21. Sally Hansen Salon Effects nail stickers ($7, Drugstore.com):
"My go-to product for the season is pre-printed nail stickers. It is easy to use, lasts for at one-to-two weeks and comes off easily with nail polish remover. It's the no hassle way of doing your nails on-the-go."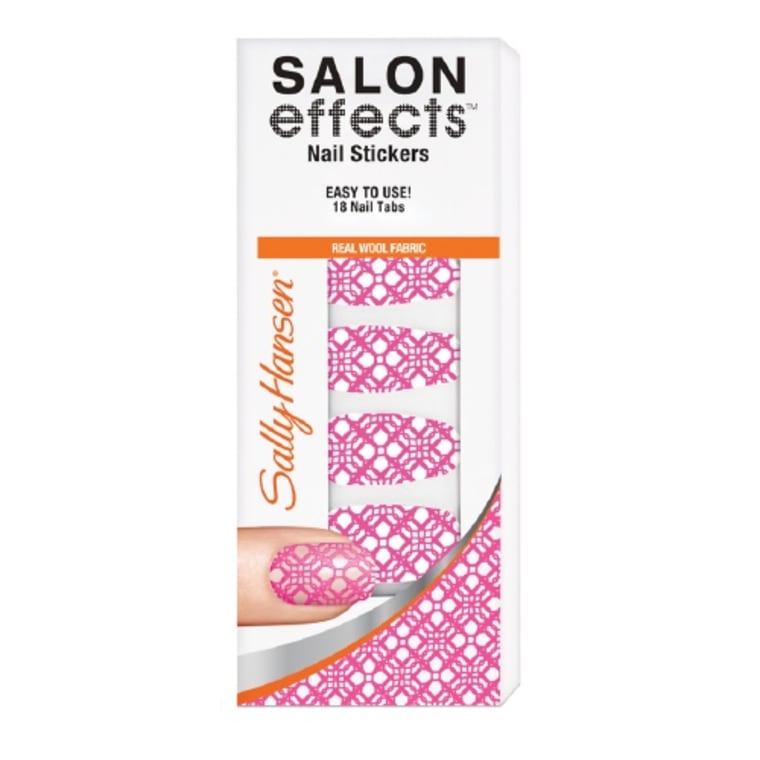 Miss Pop, celebrity manicurist, whose clients include Gwen Stefani, Tina Fey, Ariana Grande, Amy Schumer and Julianne Moore.
22. UV Meant To Be by China Glaze ($6.25, Walmart.com)
"I love a stylish, sky-blue nail to match the bright blue skies of summer. It brings the cheerfulness of the season into your beauty look, even if you're stuck inside."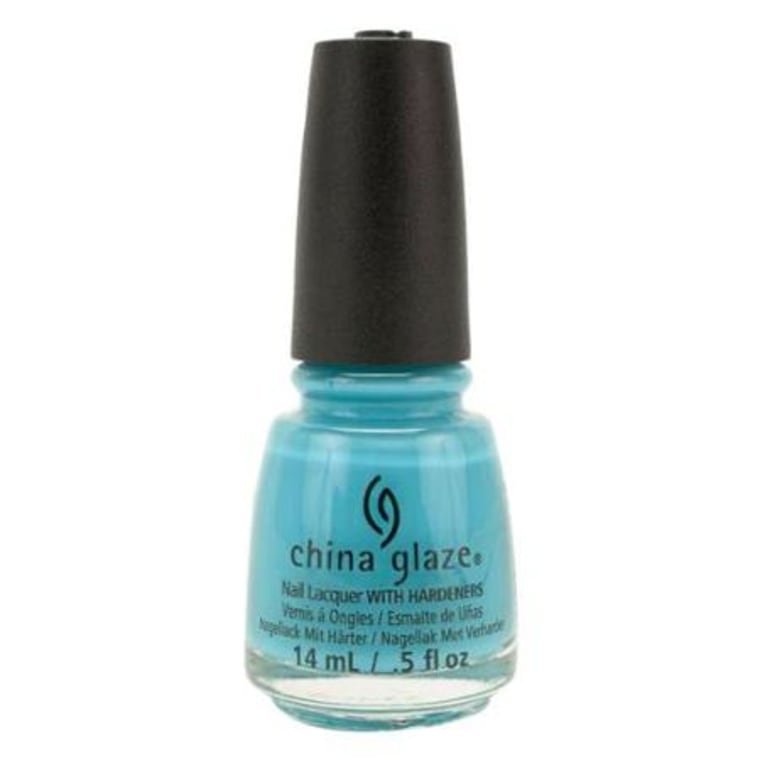 Christina Quercia, celebrity manicurist and GLAMSQUAD's lead nail professional, whose clients include Karlie Kloss, Gabrielle Union, Sarah Silverman, Jennifer Aniston and Jane Krakowski.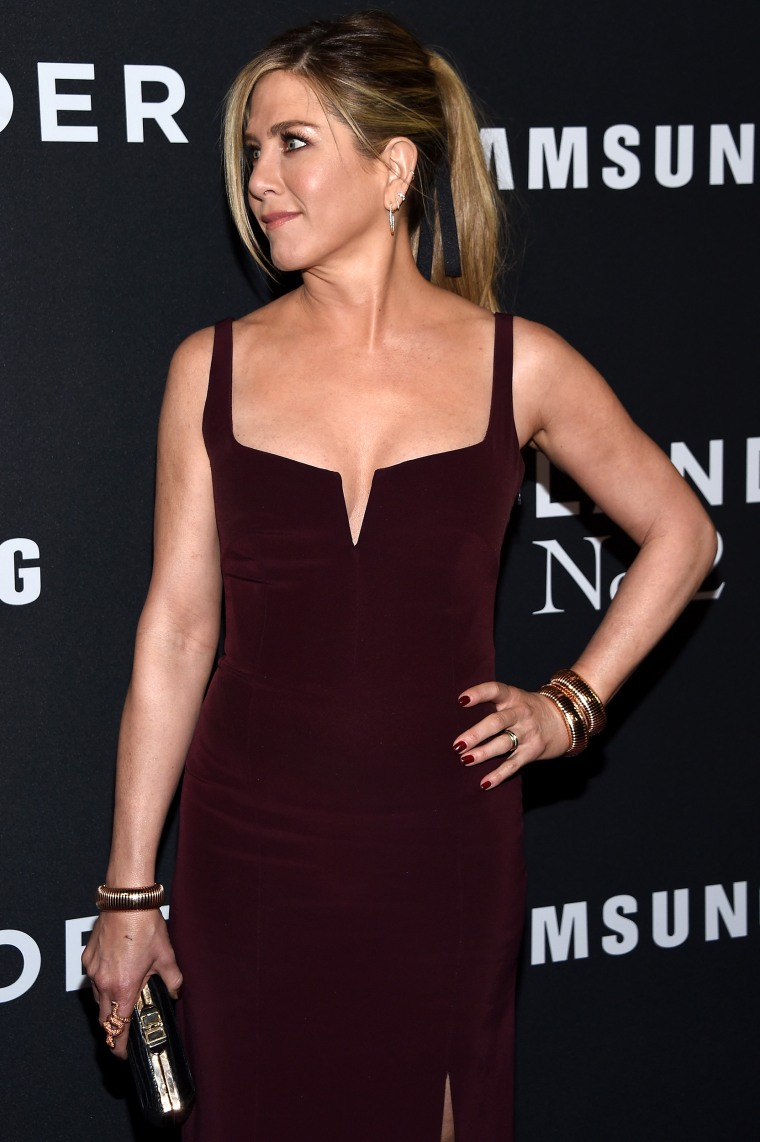 23. Sally Hansen Vitamin E Nail & Cuticle Oil ($5.49, Target.com)
"I'm obsessed with this oil. It's great for keeping nails smooth and hydrated since the formula is highly moisturizing while still feeling extremely light. It doesn't leave that greasy finish most oils produce so it's perfect for daily wear, especially when the weather gets hot and sticky."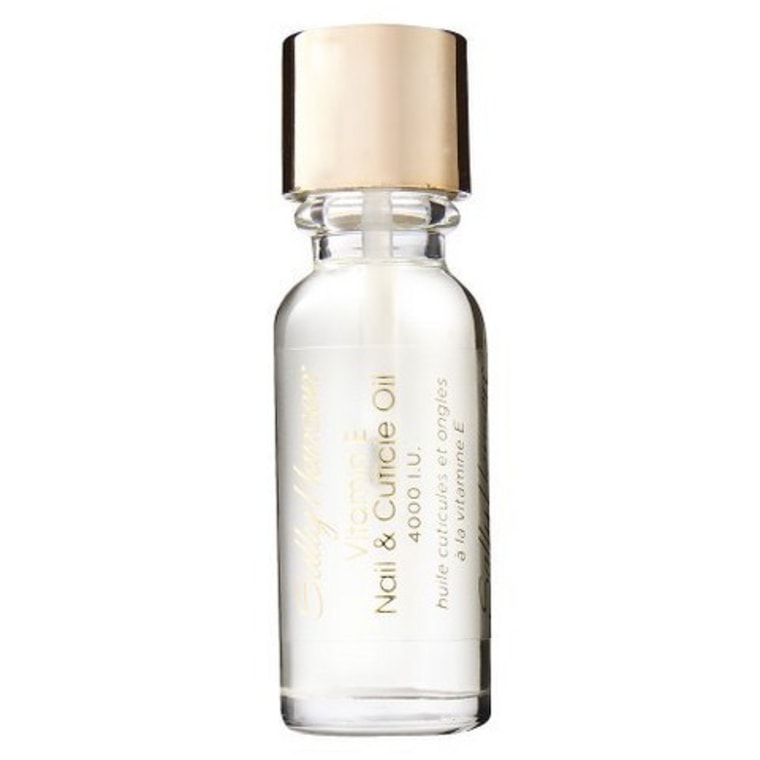 24. Aveeno Skin Relief Hand Cream ($7.69, Drugstore.com)
"This long-lasting cream has the ultimate silky, smooth finish."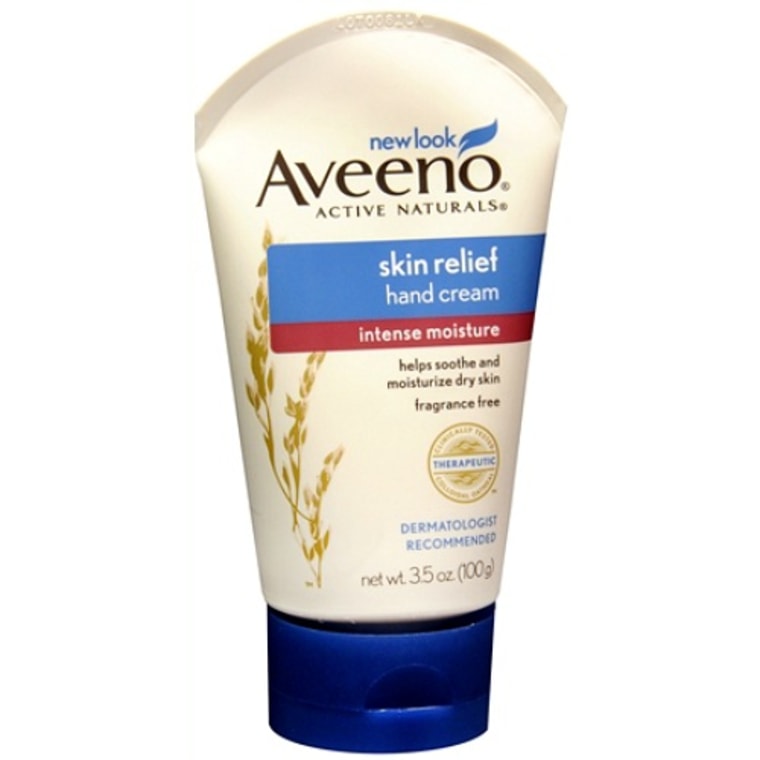 25. Trim Nail Care Professional Sapphire File: ($1.79, Drugstore.com)
"This is my absolute favorite file. It's easy to use and works great for shaping. The grit of the file makes it extremely durable and it doesn't dissolve, so you can throw it in your handbag for quick, last-minute nail fixes and it will always deliver."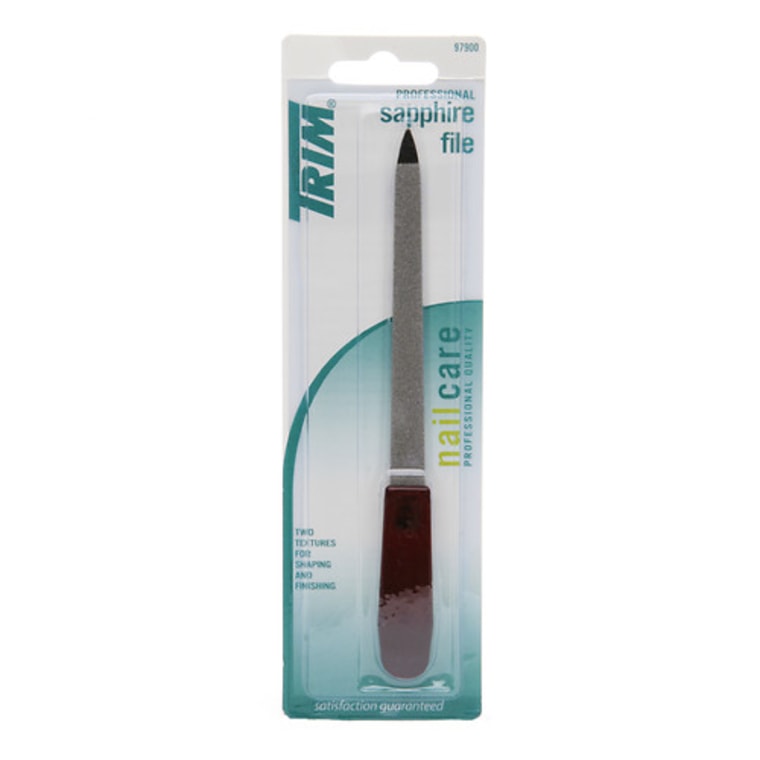 26. Burt's Bees Lemon Butter Cuticle Creme ($6, Drugstore.com)
"This cream feels totally luxe while soothing and hydrating cuticles. It actually feels like butter and smells divine!"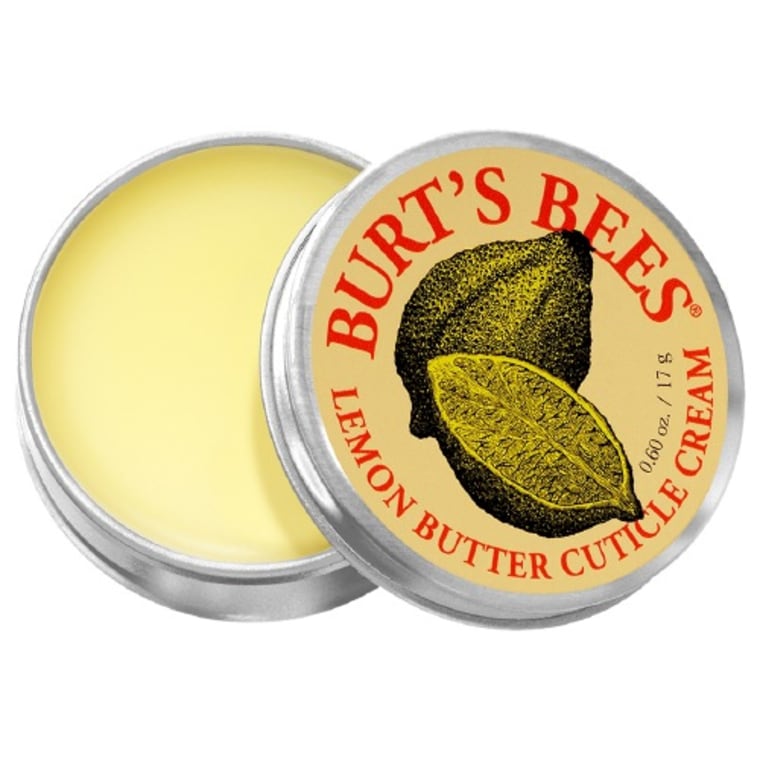 RELATED: 37 drugstore summer beauty picks celebrity experts adore
Mar y Soul, celebrity manicurist, whose clients include Oprah, Gigi Hadid, Ashley Graham, Demi Lovato and Shay Mitchell.
27. Cutex Nail Polish Remover ($4, Drugstore.com)
"I am obsessed with this remover. It comes in so many forms: pads for when you're traveling, a two-in-one twister for hard-to-get-off glitters and gels and a regular bottle for normal usage with cotton balls."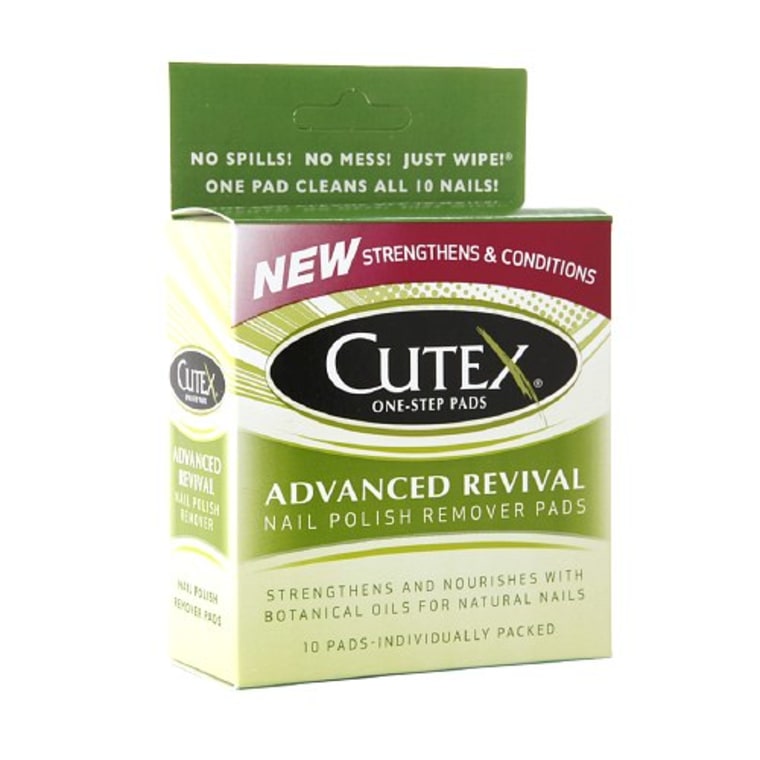 28. Maybelline Color Show "The Blush Nudes Collection" ($3, Drugstore.com)
"It's perfect for the woman who loves a more neutral manicure."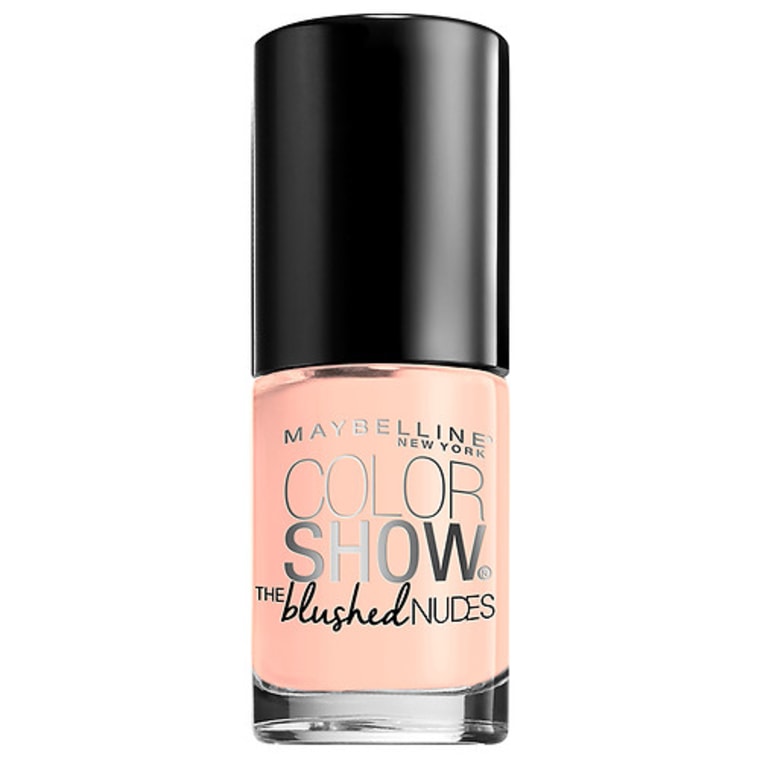 29. Gold Bond Healing Hand Cream ($4.49, Drugstore.com)
"It's always great to keep this cream in your purse; a small amount goes a long way and it's extremely hydrating."