For those hoping for a fun summer style to try now, look no further than off-the-shoulder tops and dresses. When Kathie Lee Gifford wore a printed, boho-style top on TODAY Monday, fans couldn't get enough! Luckily, it's a universally flattering style that anyone can try.
As one of the top trends of the season, these pieces have a major fiesta feel and are guaranteed to become wardrobe favorites through the rest of the season. We love the idea of taking a tie-neck or button-down blouse from your closet and making a DIY off-the-shoulder shirt.
RELATED: The 1-second trick to rocking an off-the-shoulder shirt
But if you're in the market for something new, read on for our roundup, featuring 21 of the best off-the-shoulder styles.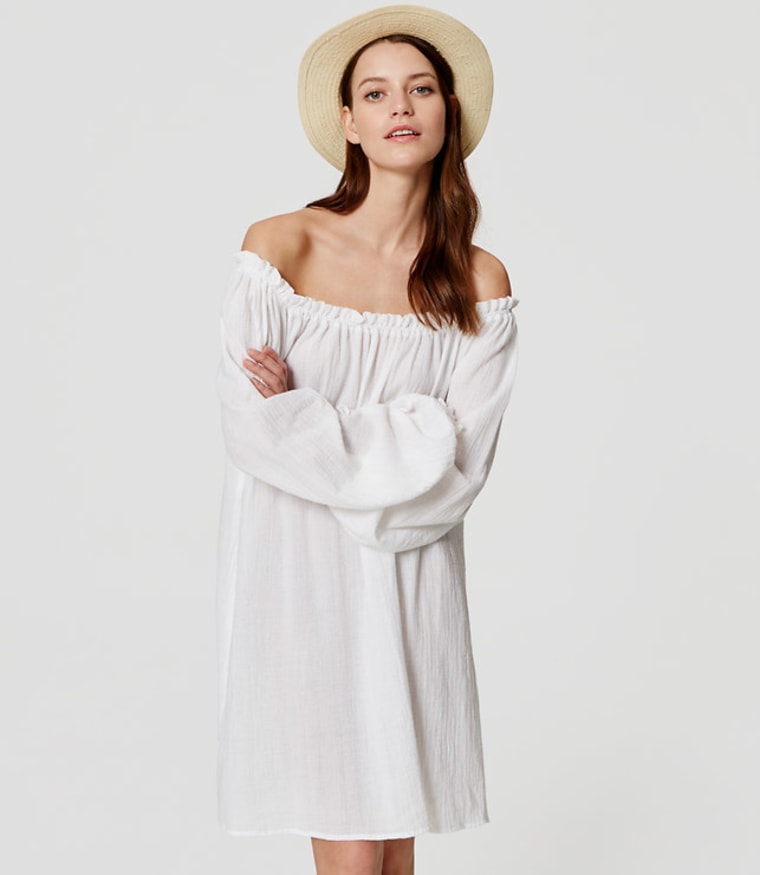 For those who are nervous to try the trend, a beach cover-up is the perfect way to work it into your wardrobe. Plus, there's nothing wrong with letting the straps peek out!
LOFT Beach Off The Shoulder Dress, $70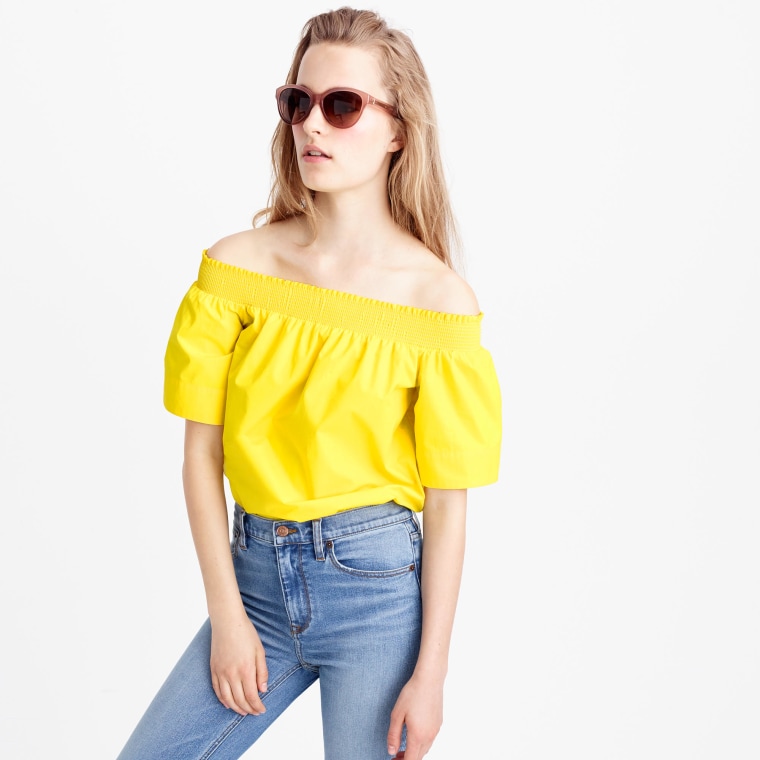 A pop of yellow is guaranteed to get the party started.
J. Crew Cotton Off-The-Shoulder Top, $88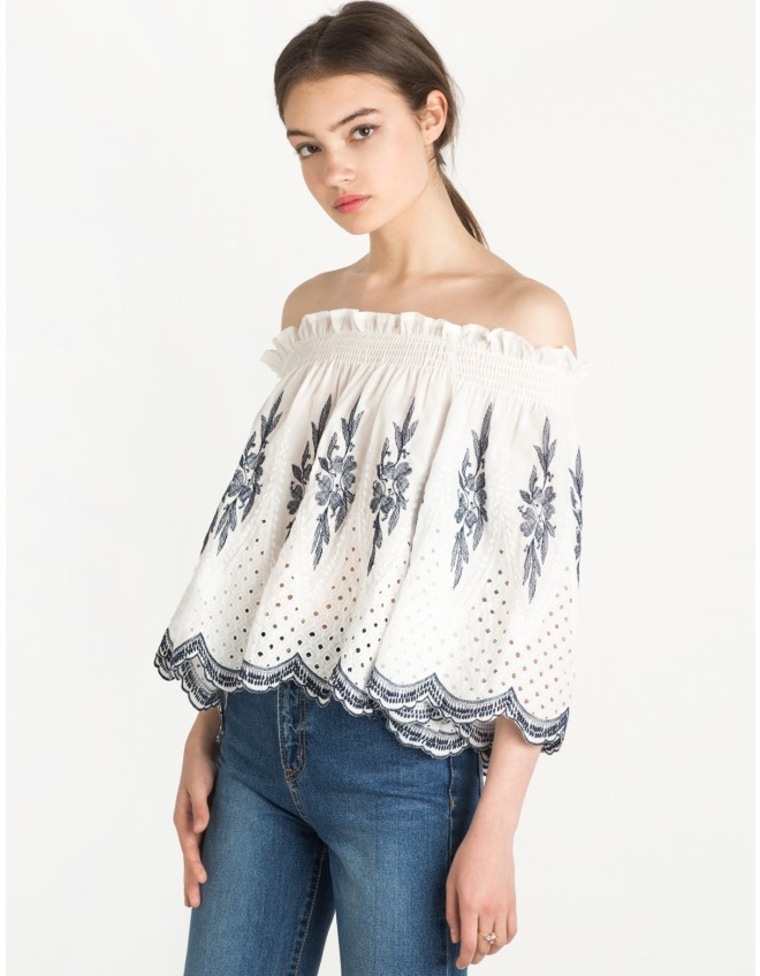 Blue and white embroidery will instantly remind you of traditional Mexican prints — but with a modern spin.
Pixie Market Embroidered Floral Off The Shoulder Top, $52
RELATED: Host a fabulous fiesta! 10 Cinco de Mayo decorations for your holiday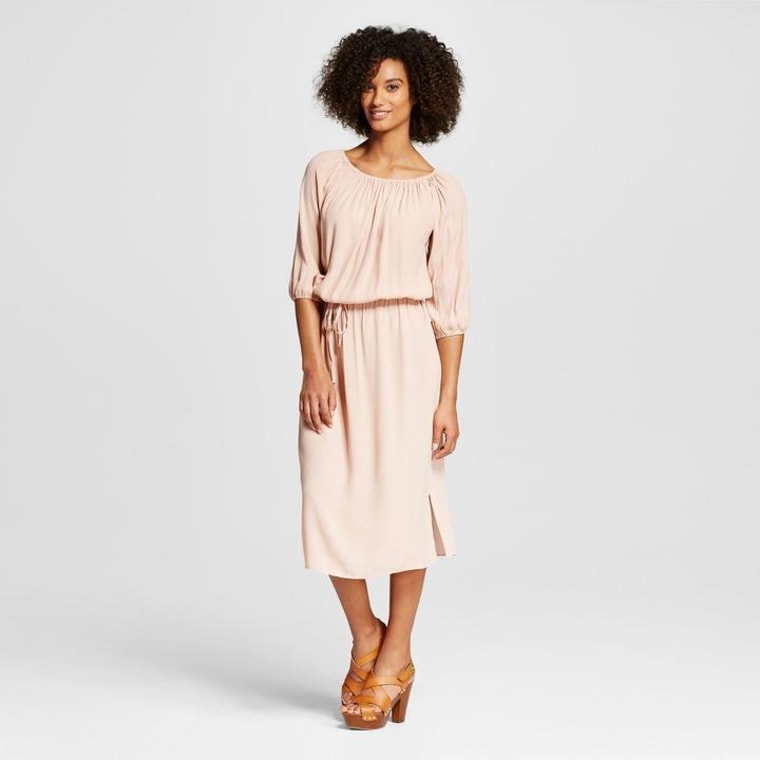 An instant classic, you can wear this dress just about anywhere.
Who What Wear Women's Woven Bardot Dress, $35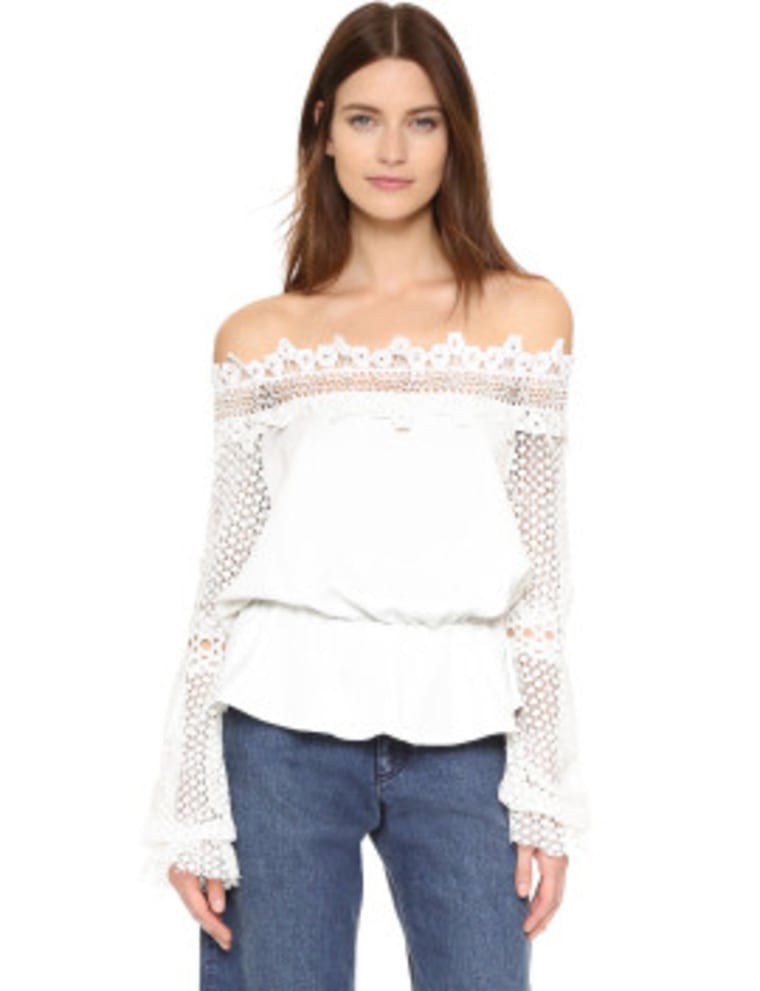 Crochet sleeves and a scalloped bust make this top ideal for a romantic dinner date.
Style Mafia Ejerz Top, $79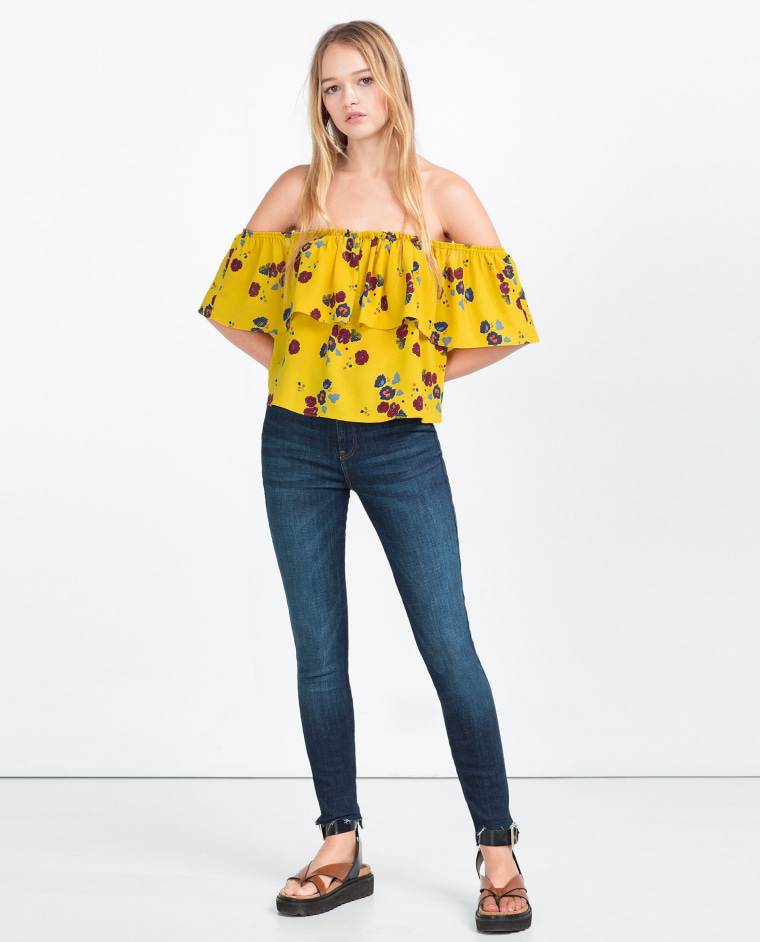 This top is summery and fun — without being too sweet.
Zara Off-The-Shoulder Top, $36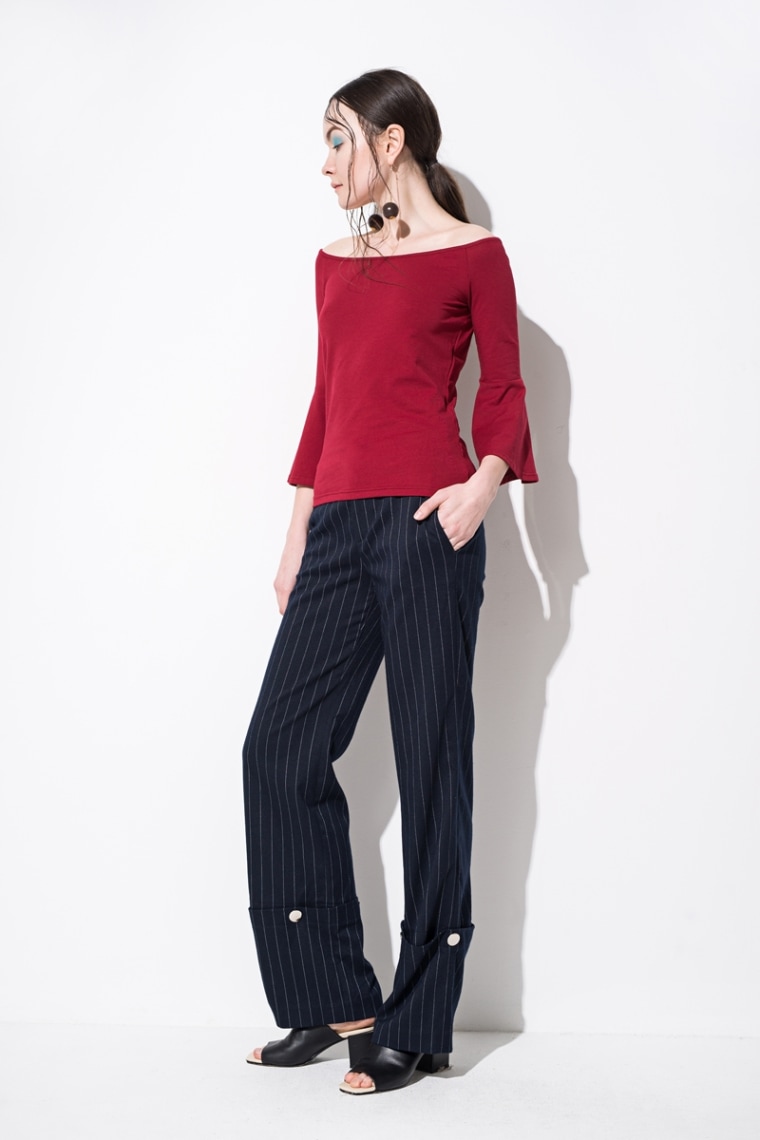 Introducing the newest wardrobe essential: the off-the-shoulder version of your classic long-sleeve tee.
FRS Red Off-The-Shoulder Ruffled Sleeved Top, $27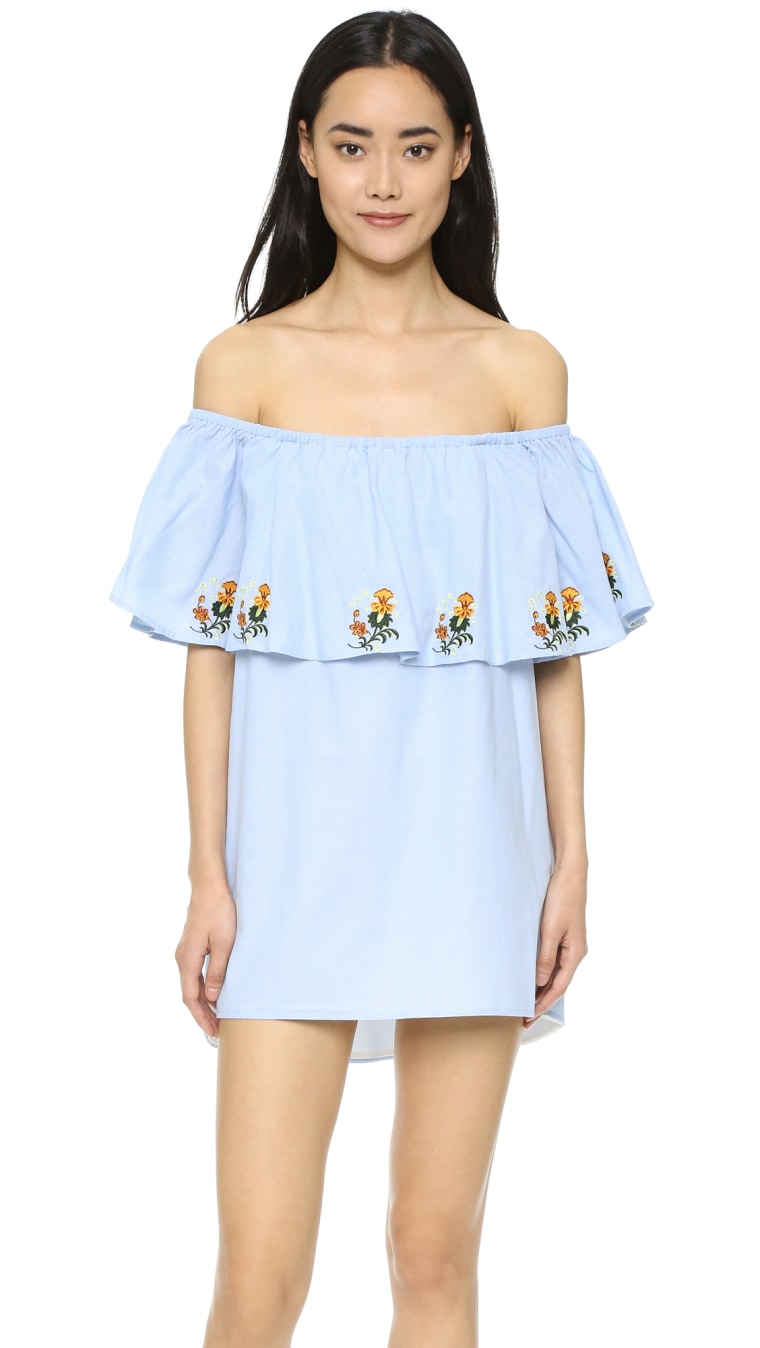 This dress screams "fun summer barbecue." If you're looking to really capture the spirit of the season, this is your best bet.
Nightwalker Daisy Mini Dress, $89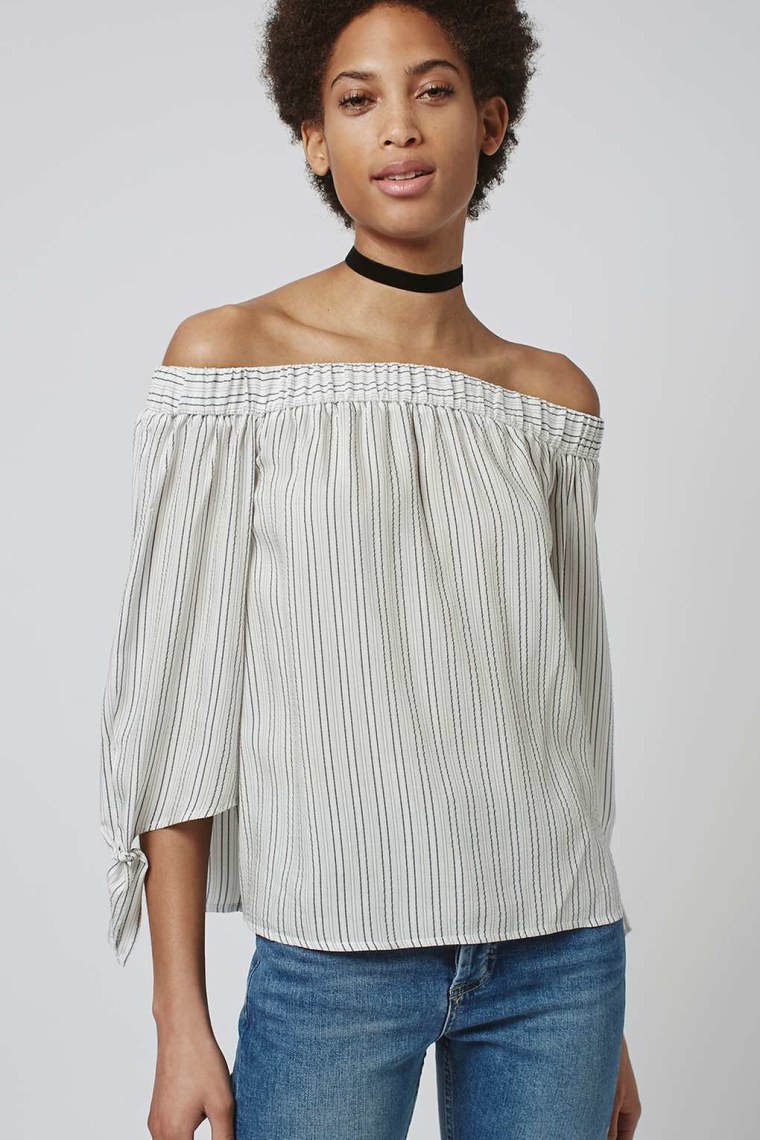 Preppy meets party ... what could be better?
Topshop Long Sleeve Bardot Blouse, $65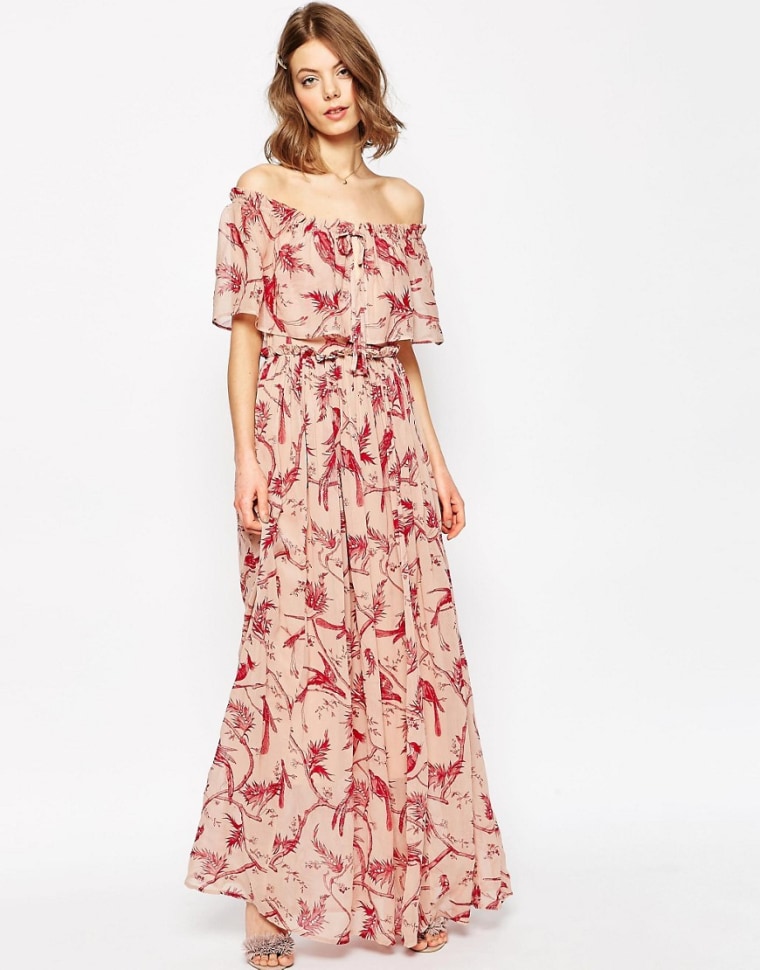 This full-length floral frock makes us want to sip rosé all summer long.
ASOS Printed Ruffle Maxi Dress, $105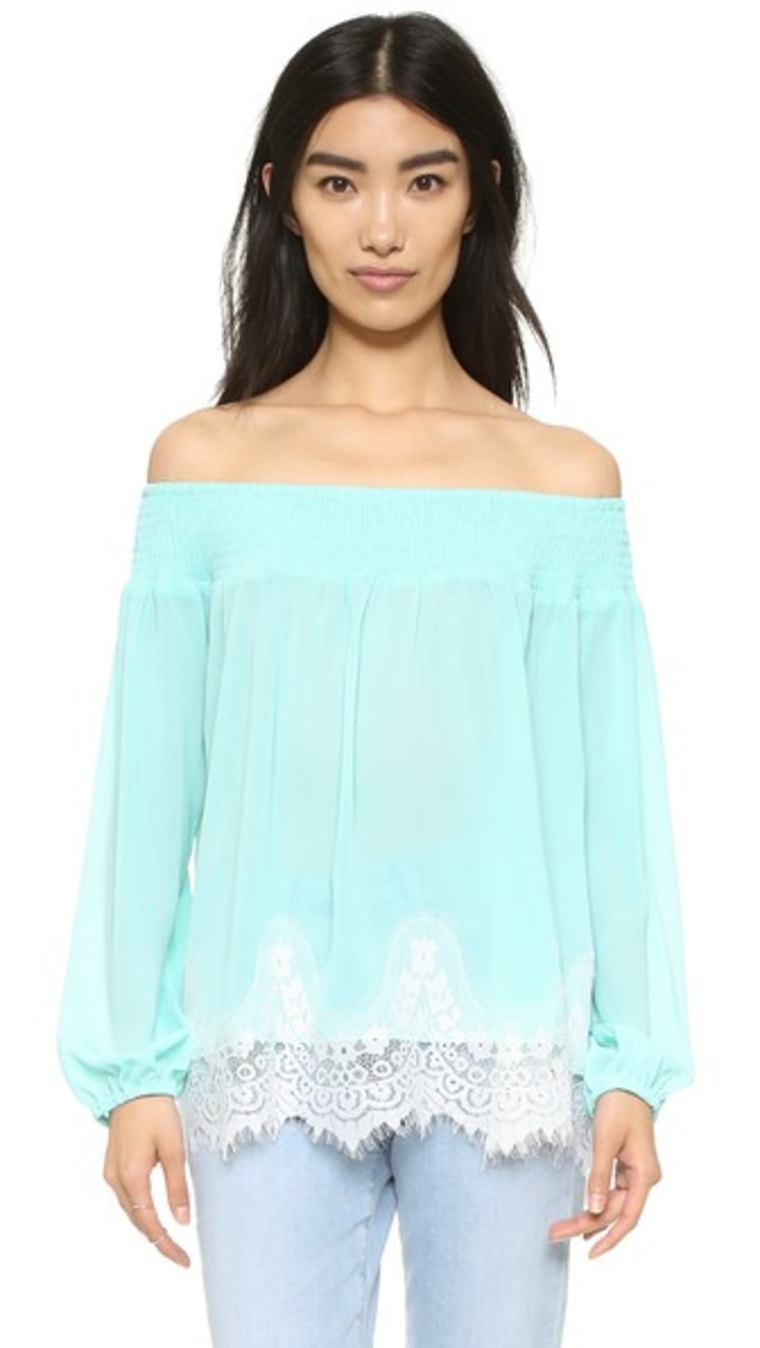 The lace accents and crinkled chiffon on this pretty style make it a standout option.
Re:named Scallop Lace Smocked Top, $56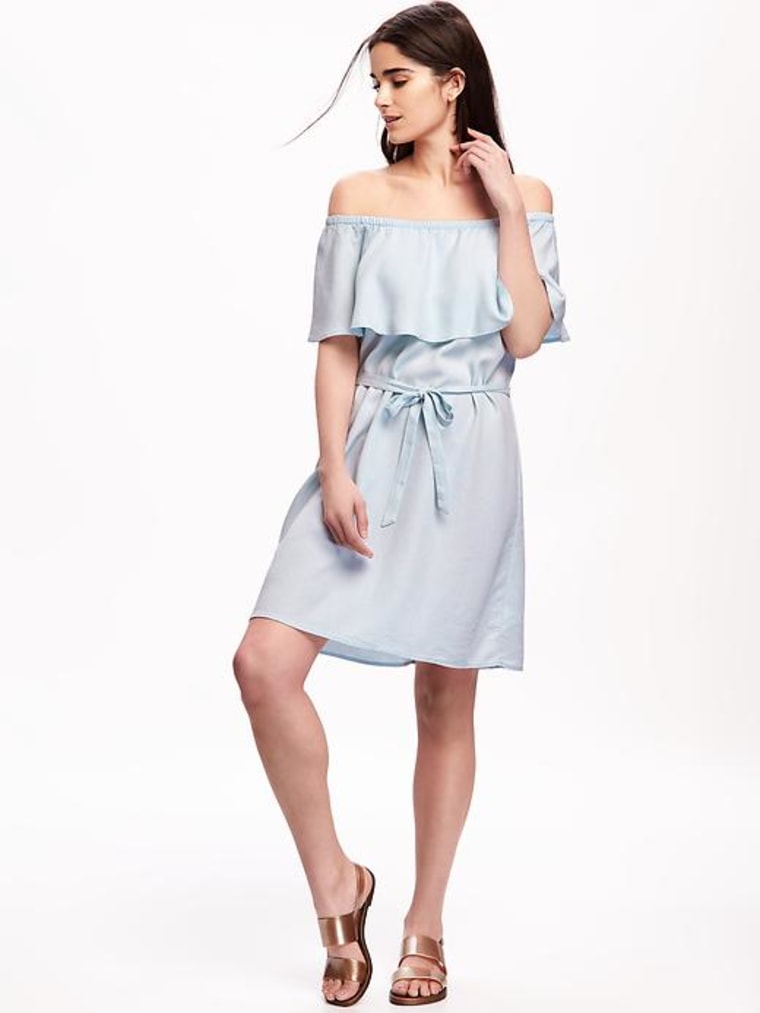 Thanks to a flattering cut and easy-to-wear shade of blue, this dress will look great on pretty much everyone.
Old Navy Off-Shoulder Tie-Belt Dress, $37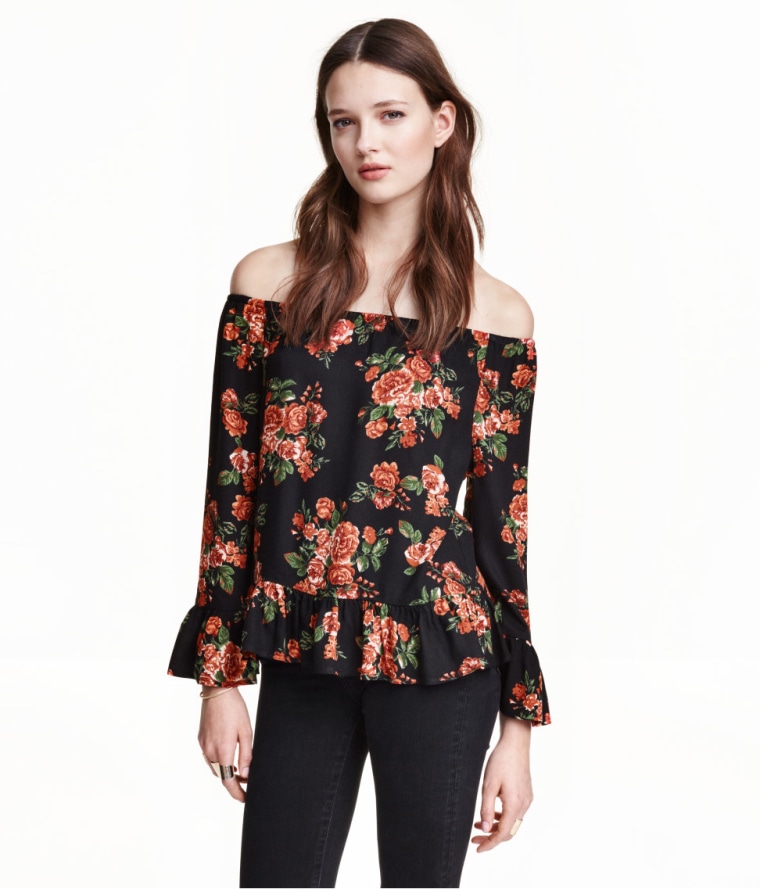 Moody florals make this the perfect top for an evening out.
H&M Off-The-Shoulder Blouse, $18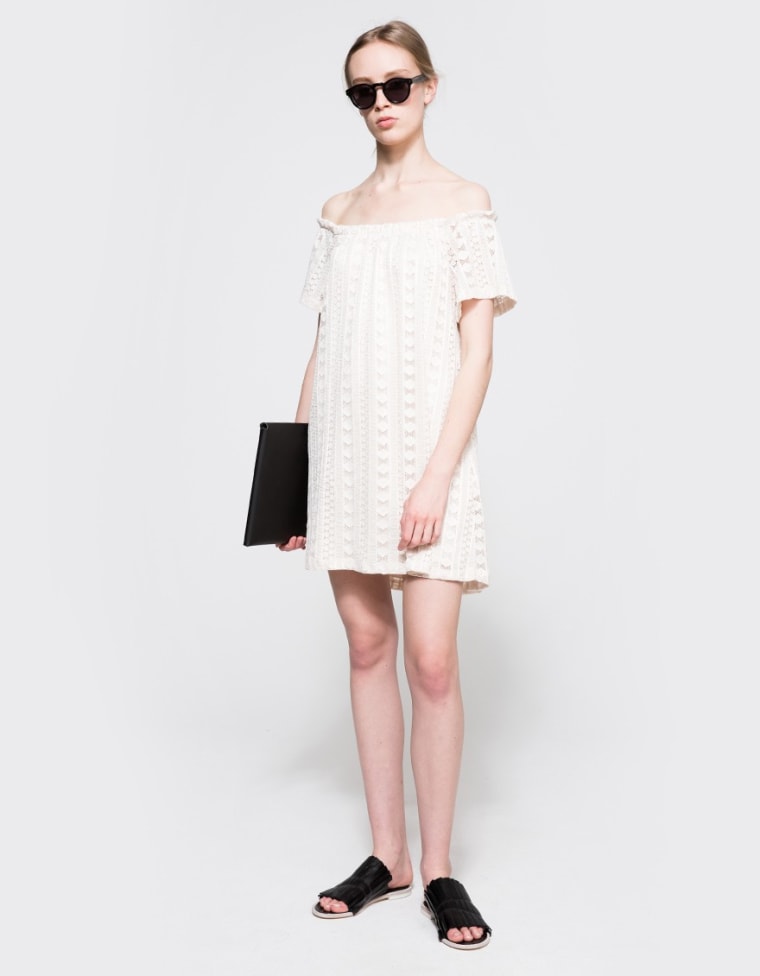 Make this your go-to day-to-night dress.
Farrow Camilla Off Shoulder Dress, $82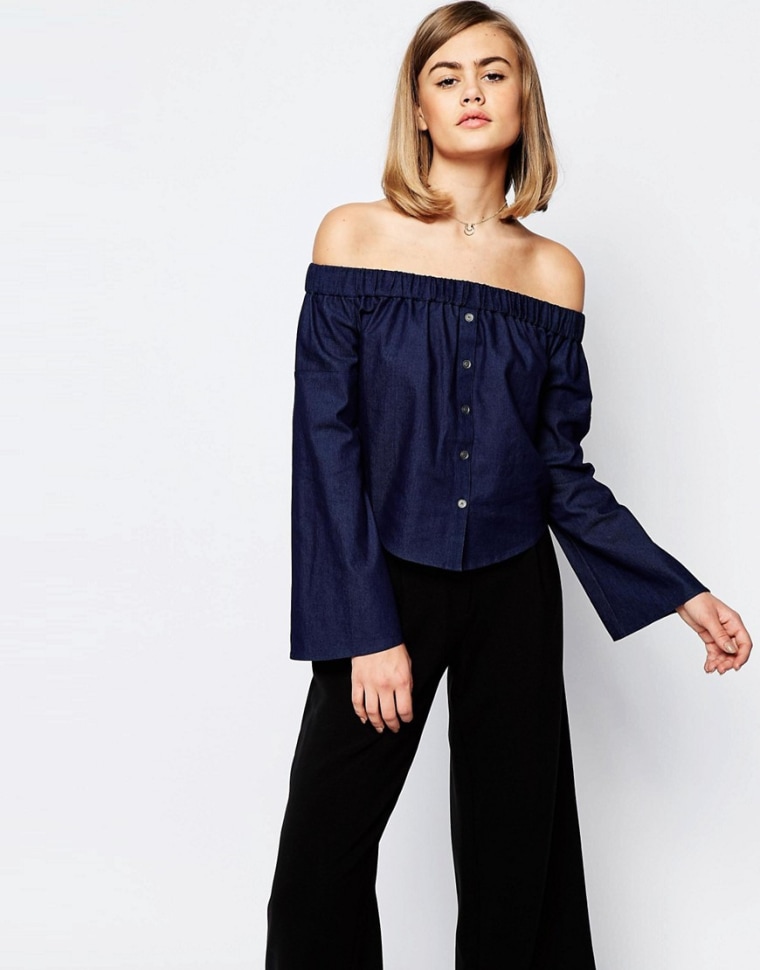 Nothing says summer more than denim. And nothing says summer 2016 like off-the-shoulder tops. Merged together, this blouse is your perfect on-trend purchase.
Lost Ink Denim Off Shoulder Top, $49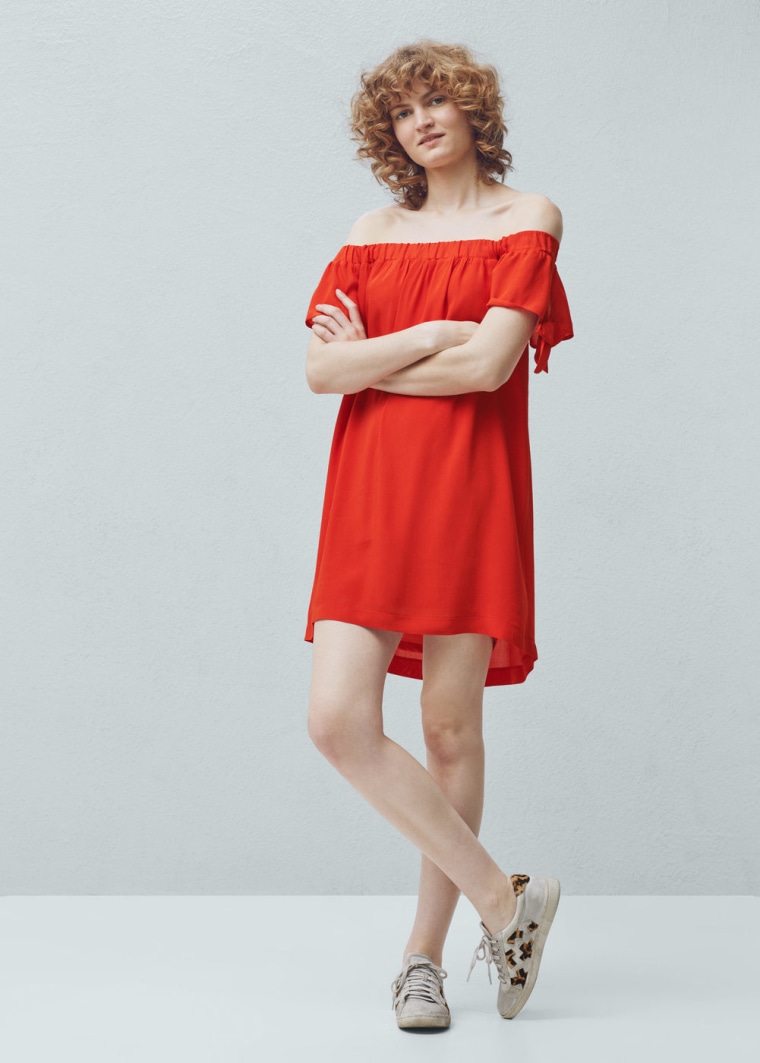 Bold in color yet easy to wear, this dress is a no-brainer.
RELATED: This retro shoe style is back for spring — and we couldn't be happier!
Mango Off The Shoulder Dress, $60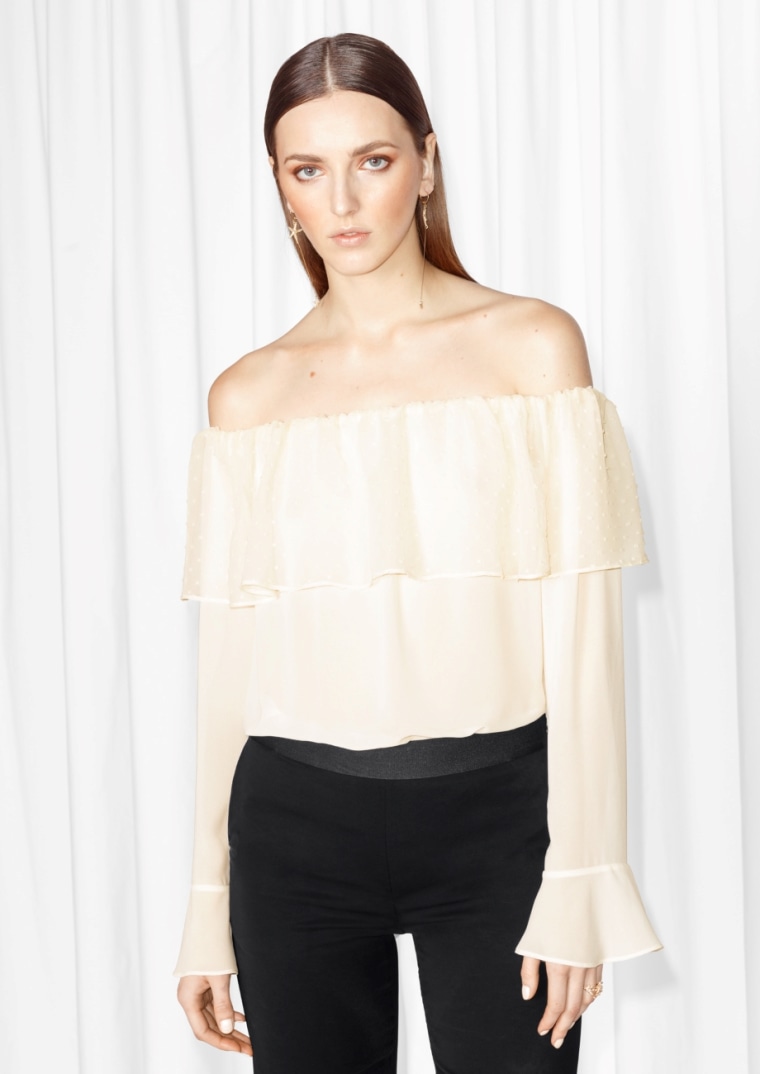 & Other Stories Sheer Off-Shoulder Top, $95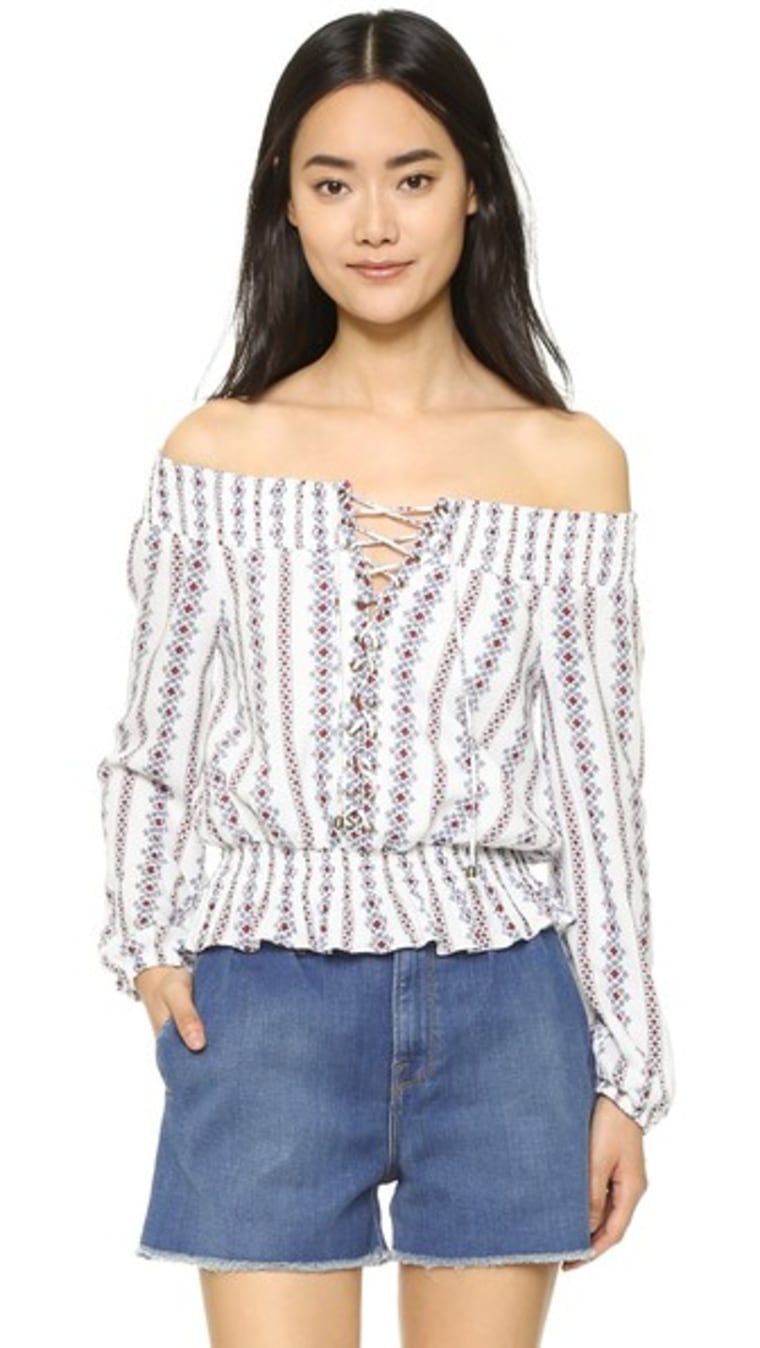 We seriously love the lace-up front on this bohemian blouse.
Moon River Off Shoulder Blouse, $70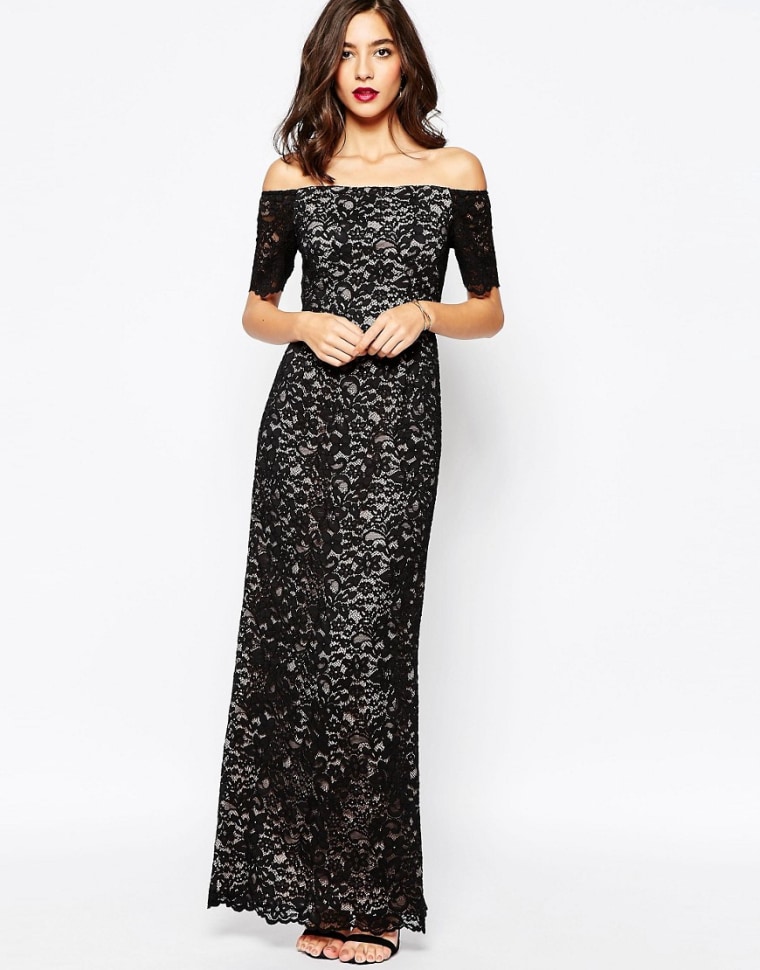 Sophisticated and alluring, this evening dress is a stunning combo of two of our favorite trends — lace and off-the-shoulder silhouettes.
Warehouse Lace Off The Shoulder Maxi Dress, $80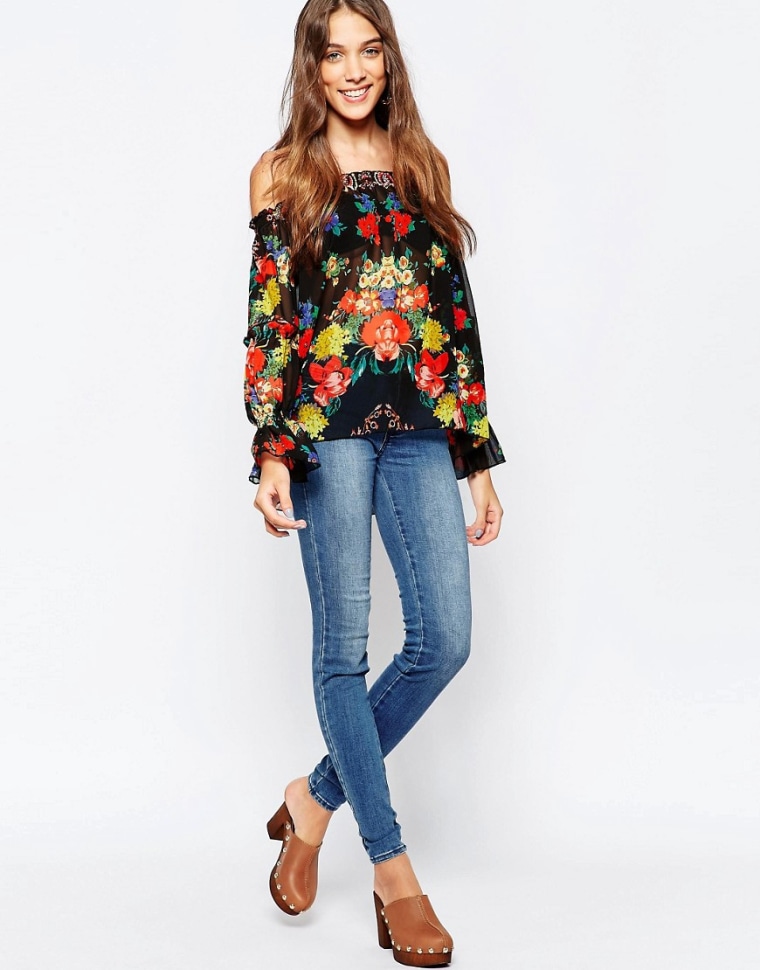 Bold florals and a flowy design embody the festive spirit of Cinco de Mayo.
Mela Loves London Floral Off The Shoulder Top, $29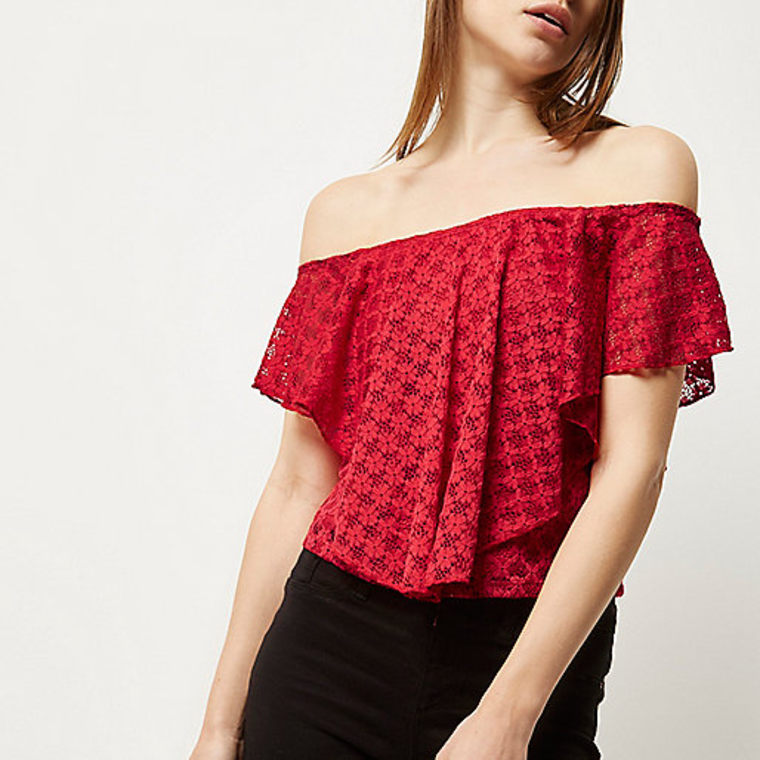 The woven overlay on this fun top makes it perfect for a night out dancing. We can just imagine how fun it would be to wear when shimmying and shaking to the music.
River Island Red Frilly Bardot Top, $52