When it comes to achieving red carpet-worthy strands, we often assume it comes with a hefty price tag. But beyond beautiful packaging, is there really any difference between department store and drugstore finds?
TODAY Style reached out to 21 hair mavens to find out their personal favorite — and client favorite — product picks available at your local drugstore. Read on to discover what they use and why they love it.
1. OGX Ever Straightening Brazilian Keratin Therapy Conditioner, $5.99, Ulta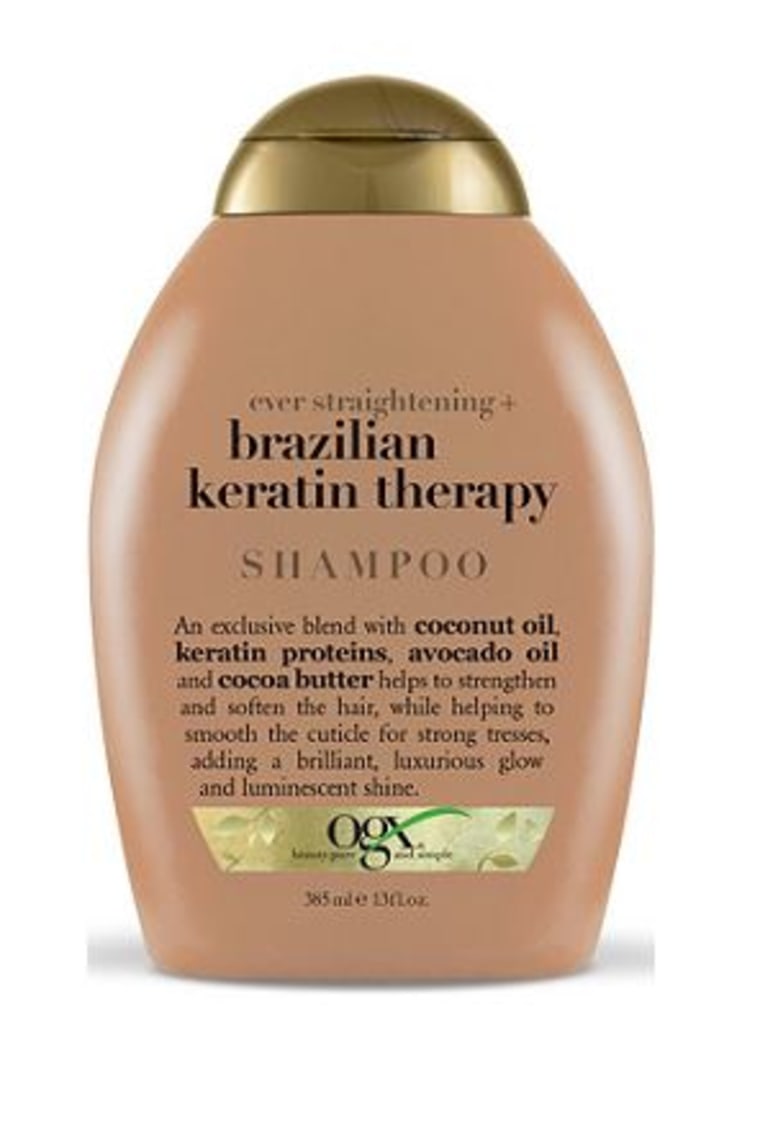 "It is just as good — if not better — than many of the expensive brands. It can be used on all hair textures with ingredients that include coconut and avocado oils," says Nelson Vercher, whose celebrity clients include Olivia Palermo, Kelly Rowland and Naomi Campbell. "It has great science behind it."
2. Paul Mitchell Original 'The Conditioner', $20, Drugstore.com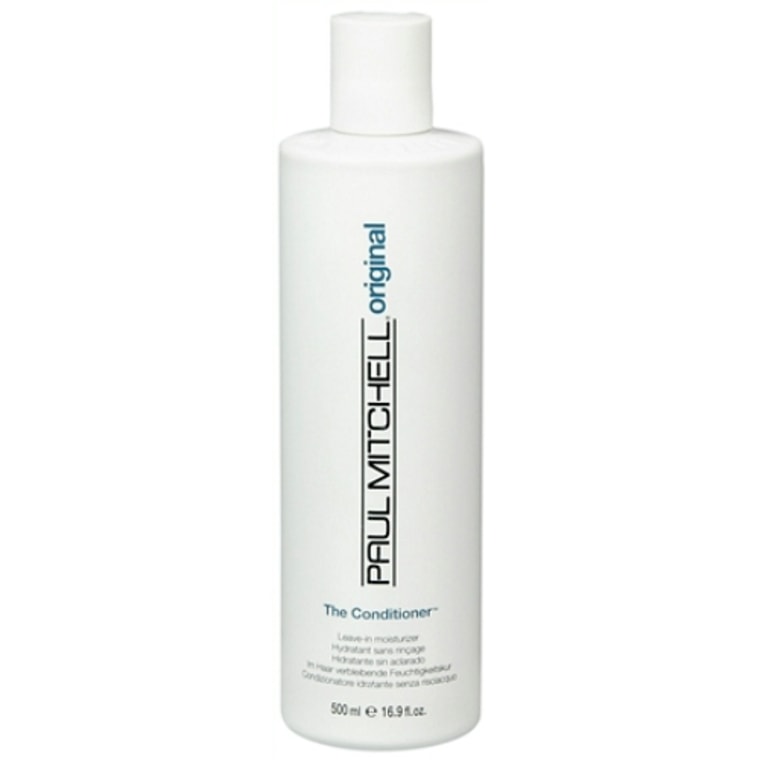 "It's lightweight and great for all hair types, says Clyde Haygood, whose celebrity clients include Khloe Kardashian and Demi Lovato. Plus, it can be used to moisturize the skin, as well as a leave-in treatment and grooming product."
3. Macadamia Oil Deep Repair Masque by Hair Chemist, $8.99, Sally Beauty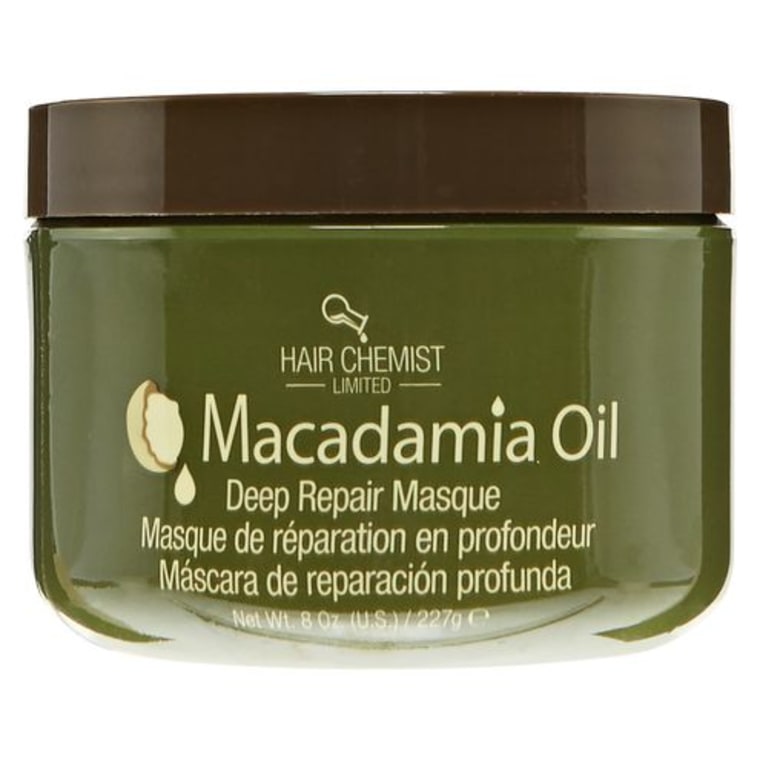 "It smells great and really leaves the hair feeling hydrated and soft. I even use it as regular conditioner, too!" says Kylee Heath, whose celebrity clients include Kristen Stewart, Sofia Vergara, Erin Andrews and Rachel McAdams.
4. Infusium 23's Moisture Replenisher Conditioner, $6.79, Walgreens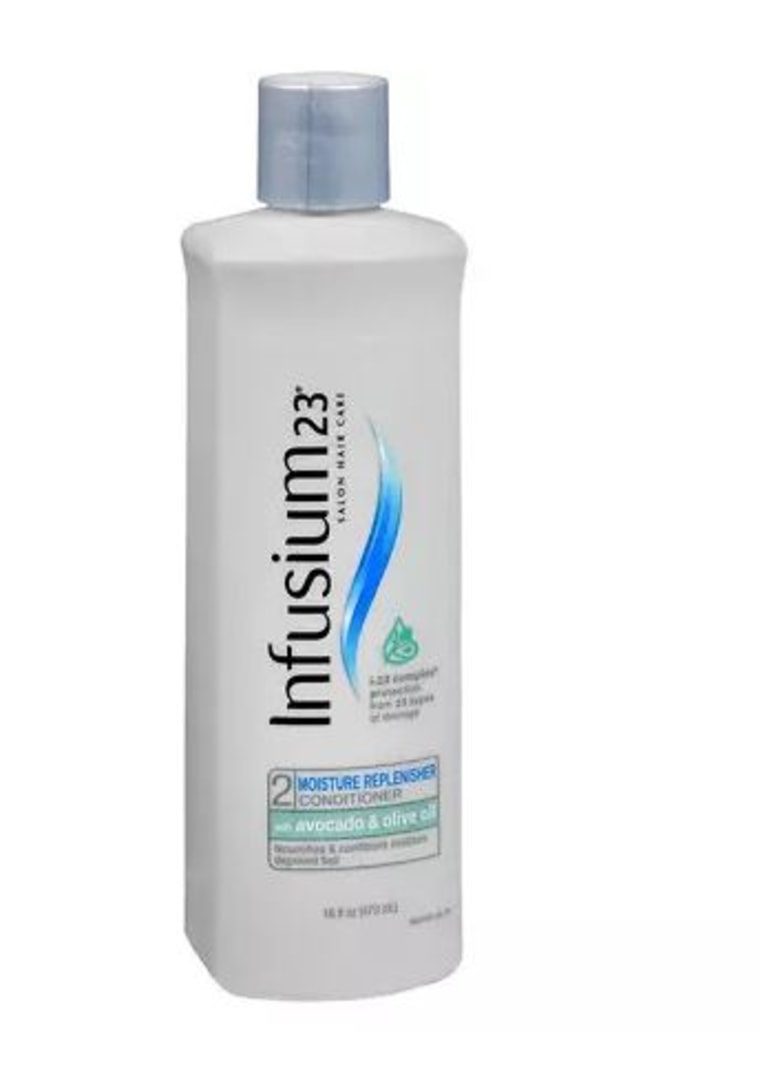 "The formula is enriched with pro-vitamins, minerals and amino acids to transforms dry, damaged tresses into softer, healthier, more manageable hair," says Enzo Angileri, whose celebrity clients include Jennifer Lopez, Katie Holmes and Lucy Liu.
RELATED: 17 drugstore brow buys celebrity experts swear by
5. Dove Regenerative Nourishment Conditioner, $4.99, Target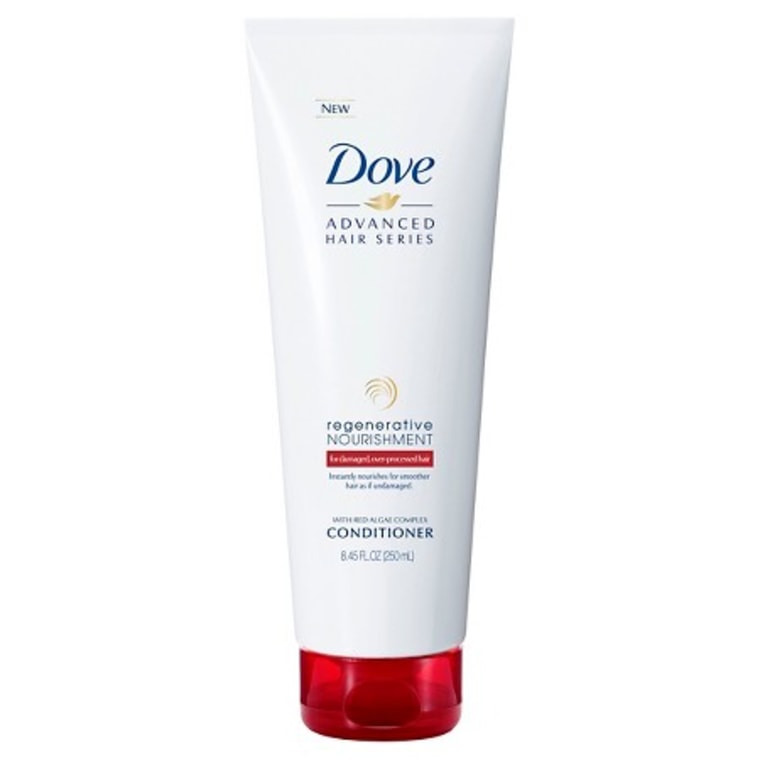 "It instantly softens hair, making it more manageable and less prone to breakage," says Cynthia Alvarez, whose celebrity clients include Keke Palmer and Dascha Polanco.
6. Paul Mitchell Kids Taming Spray Ouch Free Detangler, $6.50,Paul Mitchell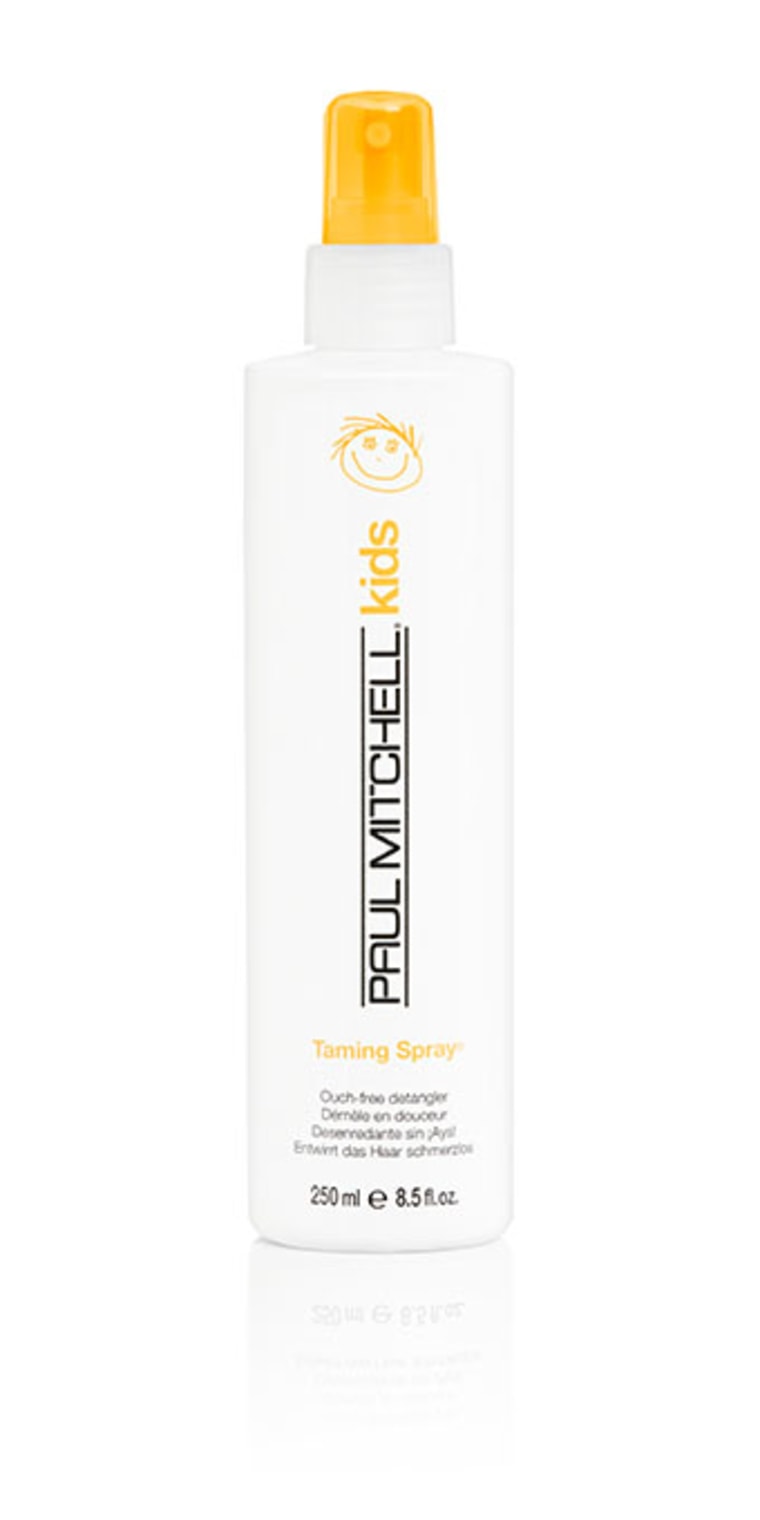 "It's great because it is made for 'kids,' but everyone can use it. And you don't have to be conservative with it because it is reasonably priced!" says Scotty Cunha, whose celebrity clients include Ashley Tisdale and Kristin Cavallari.
7. Hollywood Beauty 100 Percent Pure Argan Oil, $7.99, Walgreens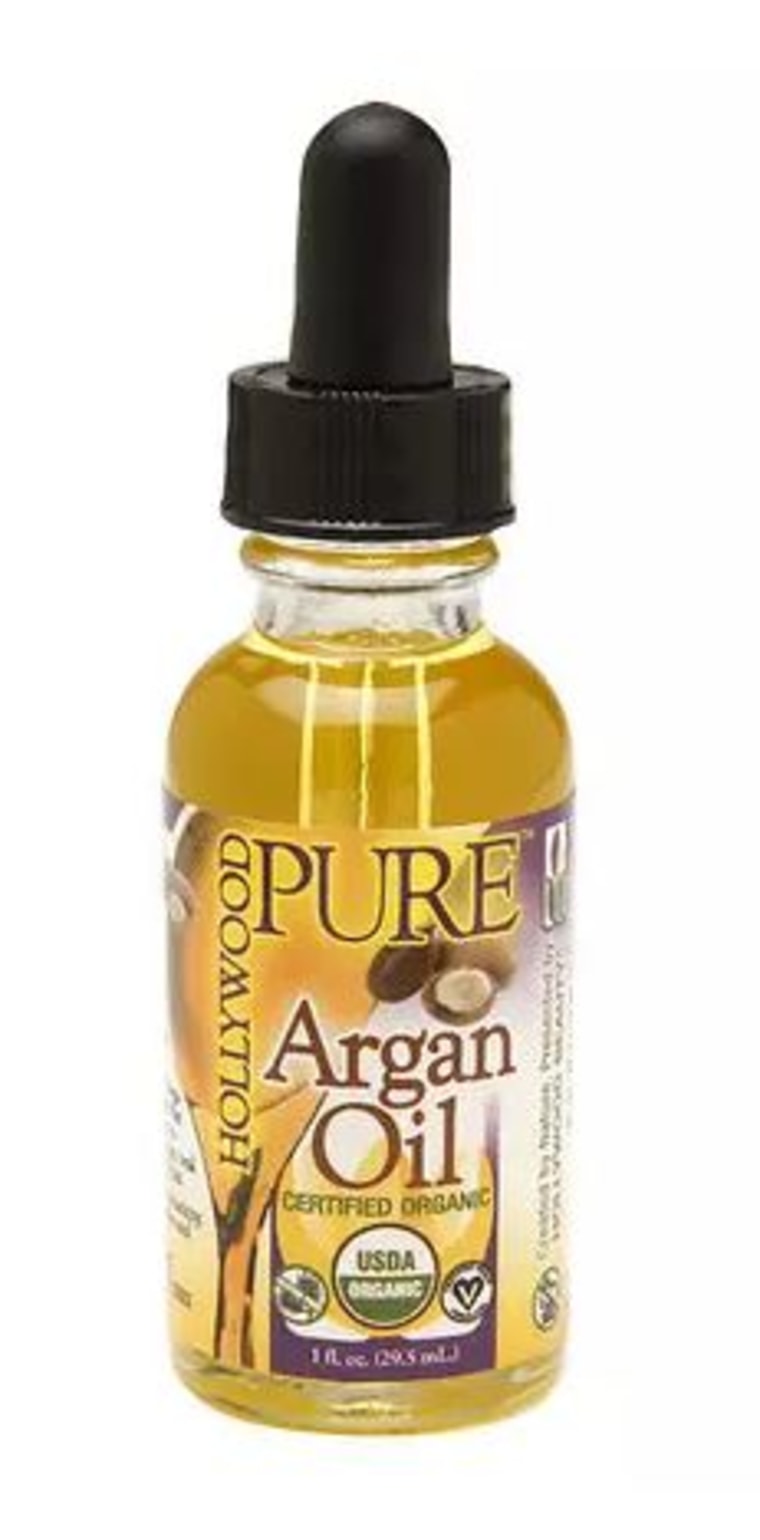 "When working with textured hair, it's really important to use a variety of conditioning ingredients. Natural oils can be mixed with a little bit of water in a spray bottle to become a DIY drugstore conditioner. I find thatargan oil($7.99, walgreens.com) and coconut oil ($9.99, drugstore.com) are particularly wonderful," says Vernon François, who works with Lupita Nyong'o.
8. L'Oréal Paris Advanced Haircare Total Repair 5 Damage-Erasing Balm, $6.99, Loreal Paris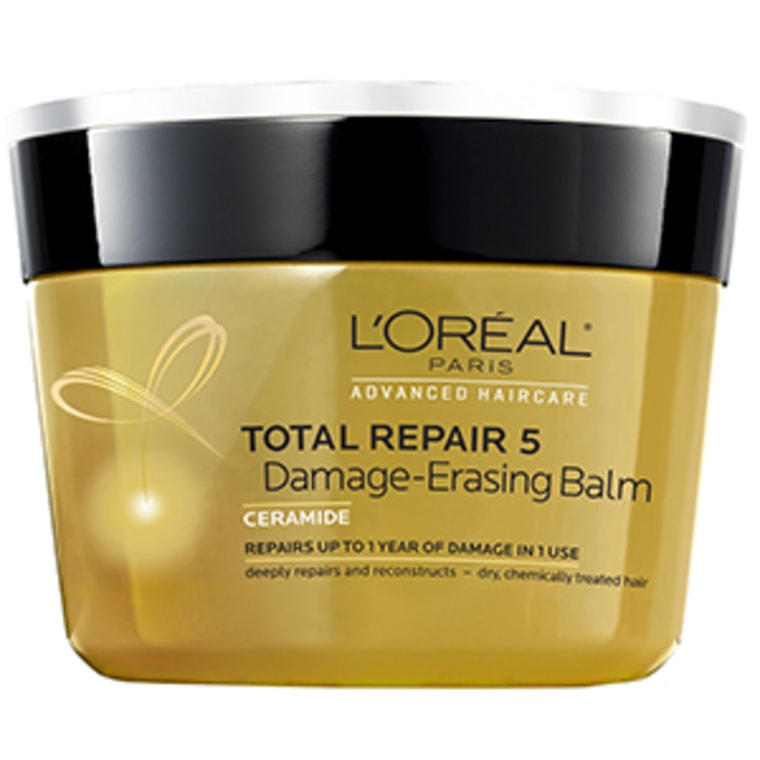 This is "best used for medium-coarse hair, or color-treated hair," says David Yuen, whose celebrity clients include Selma Blair and Olivia Holt. "Use conditioner two to three times a week to help replenish dehydrated hair caused by heat styling or color damage. You'll notice instant manageability and restored luster and softness. "
9. Nexxus Humectress Ultimate Moisturizing Conditioner, $29.99, Ulta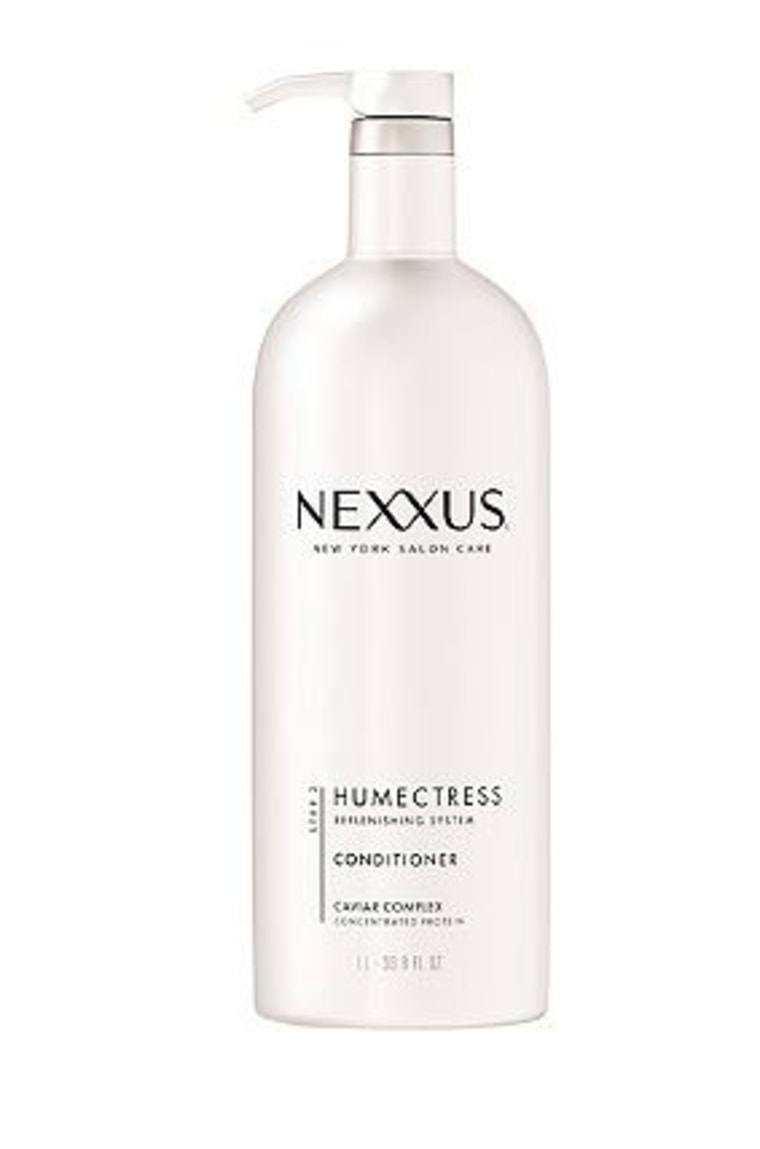 This product is amazing "for all colored or dry hair," says Aura Friedman, whose celebrity clients include Abigail Breslin and Mackenzie Davis.
RELATED: 19 drugstore favorites celebrity dentists love for a mega-watt smile
10. Shea Moisture Manuka Honey & Mafura Oil Intensive Hydration Mask, $11.98,Walmart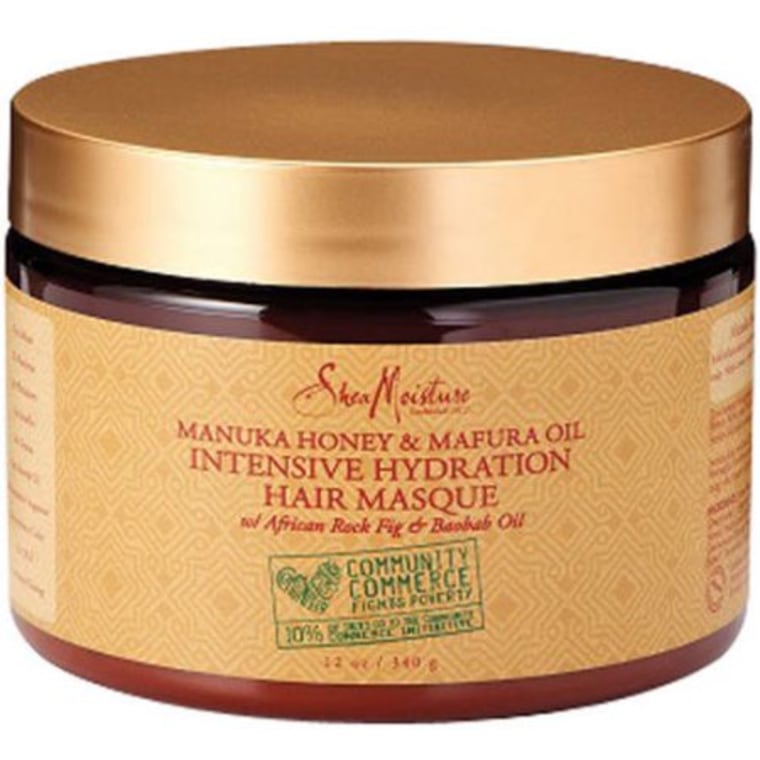 "I have very curly and dry hair naturally, and found this when I went through an 'I'm growing my hair out' phase. [After one use] my hair was so soft; so much so, that I only needed to condition once a week," says Wesley O'Meara, whose celebrity clients include Sarah Jessica Parker, Alexa Chung and Chloe Sevigny.
11. Neutrogena Triple Moisture Deep Recovery Hair Mask, $7.49, Neutrogena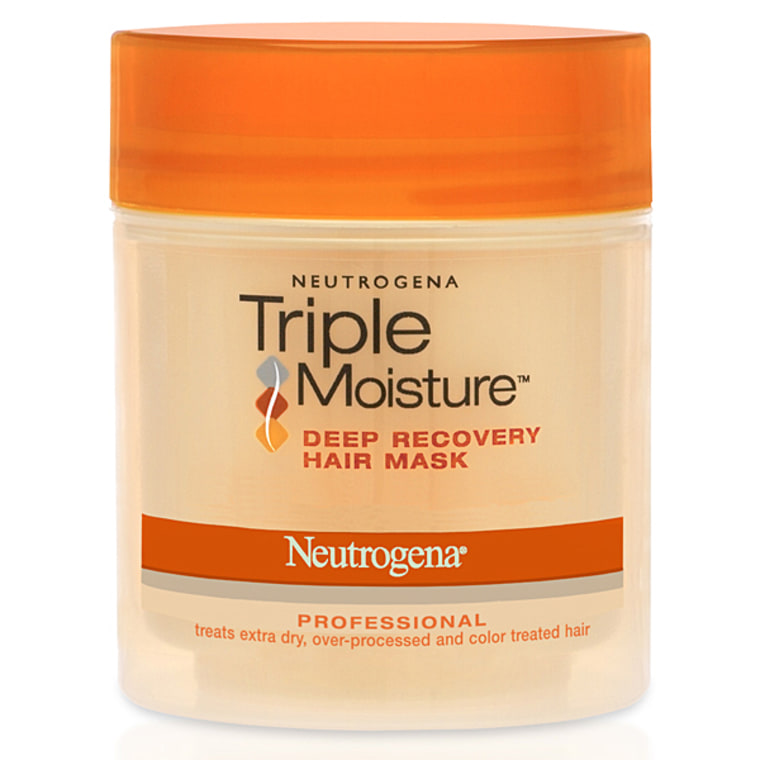 "You can also use it before swimming in the pool or ocean to protect the hair from chlorine and/or salt water dehydration. It creates perfect beach waves as it dries," says Sam Leonardi, whose celebrity clients include Olivia Wilde, Sara Bareilles and Allison Williams.
12. OGX Nourishing Coconut Milk Conditioner, $13.99, Ulta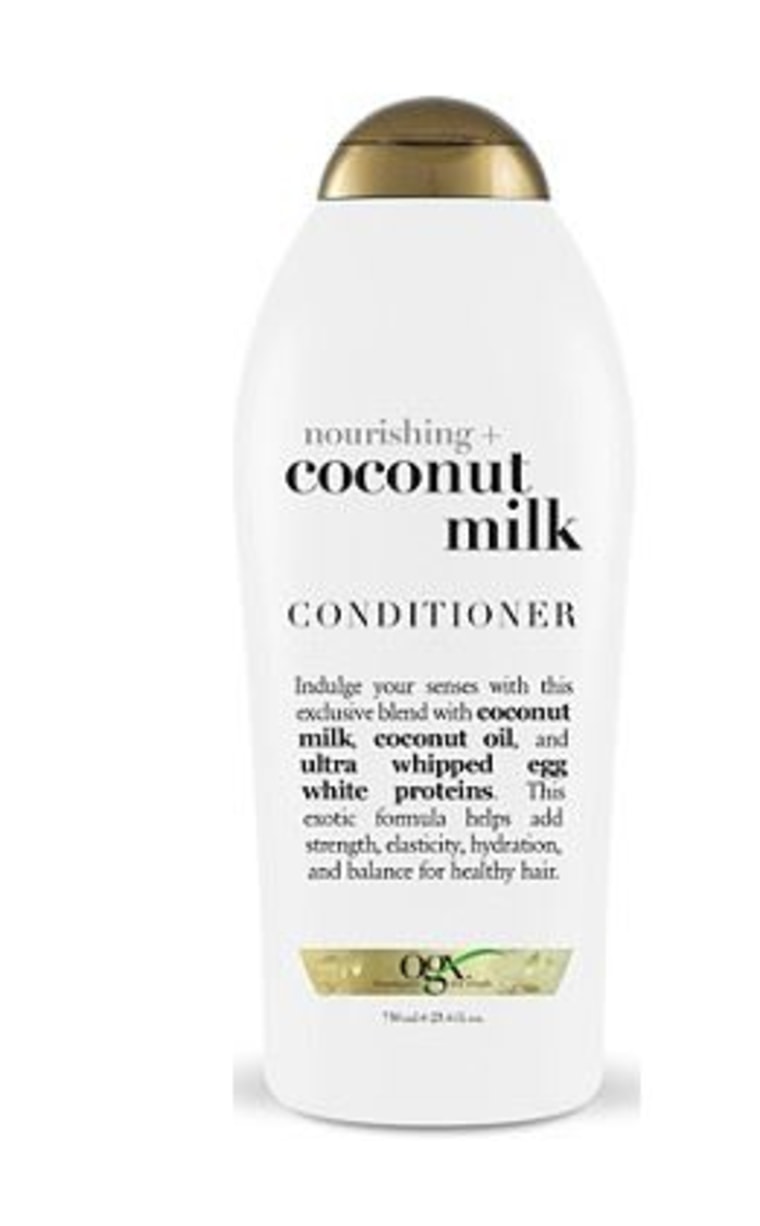 "This conditioner is lightweight, but moisturizing. It also smells amazing and reminds me of the beach. The egg white proteins add strength to your hair," says Sarah Potempa, inventor of the Beachwaver whose celebrity clients include Lea Michele, Reese Witherspoon and Emily Blunt.
13. L'Oréal Paris EverCurl Sulfate-Free Hydracharge Cleansing Conditioner, $5.95, Loreal Paris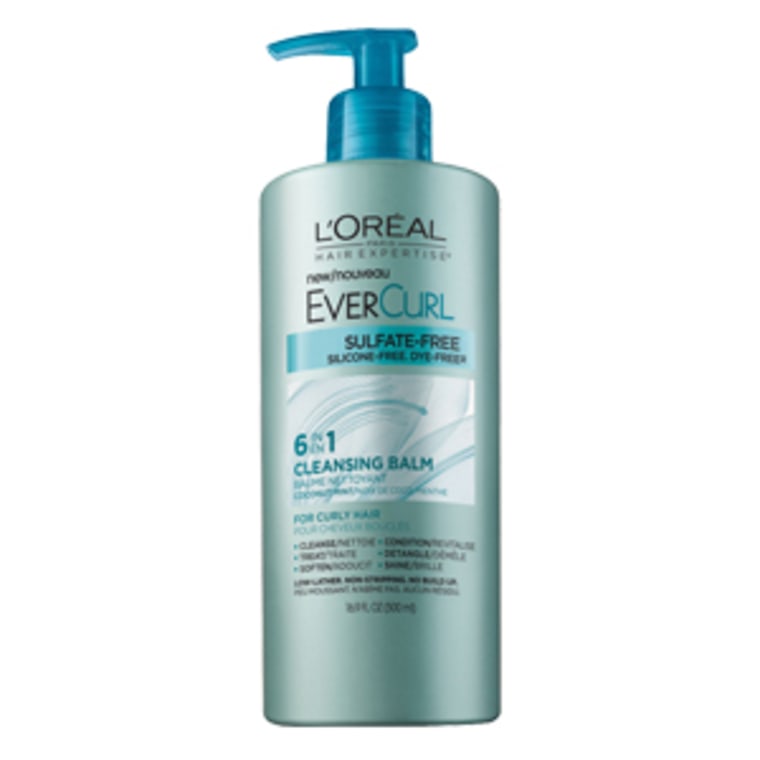 "I'm absolutely obsessed with this product. I change my hair color pretty often, which involves bleaching, so I try not to shampoo often because it's really drying on my hair. Evercurl makes my hair feel really soft and fluffy," says Marcia Hamilton, whose celebrity clients include Willow Smith, Taraji P. Henson and Tracee Ellis Ross.
14. Aussie Mega Moist Conditioner, $3.99, Drugstore.com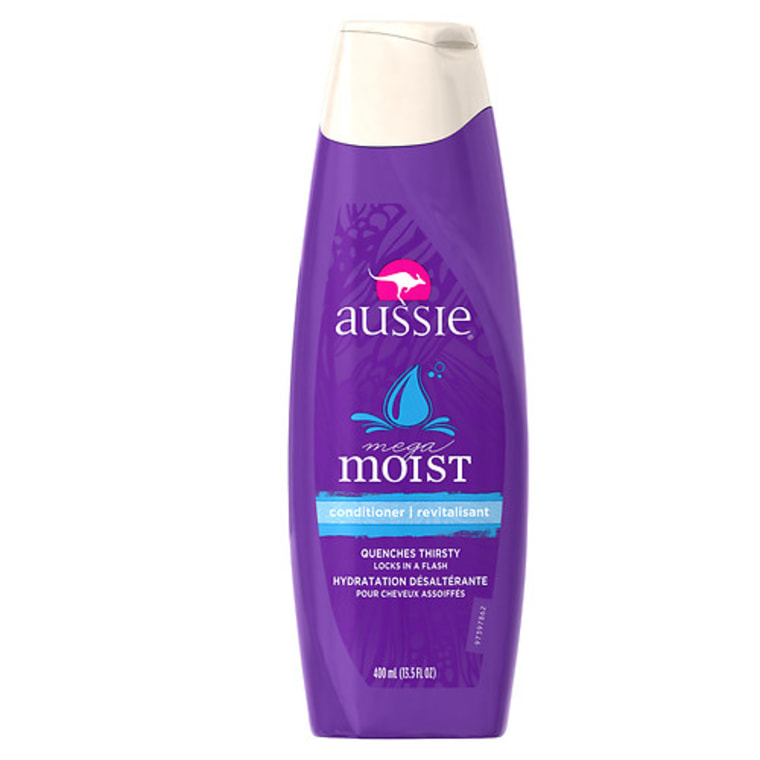 "I particularly like this product, which is surprisingly better than a lot of the expensive conditioners I've used. It also serves as a great deep conditioner when used with a plastic cap and steamer," says Jawara Wauchope, whose celebrity clients include Solange Knowles and FKA Twigs.
15. Dove Quench Absolute Ultra Nourishing Conditioner, $4.99, Target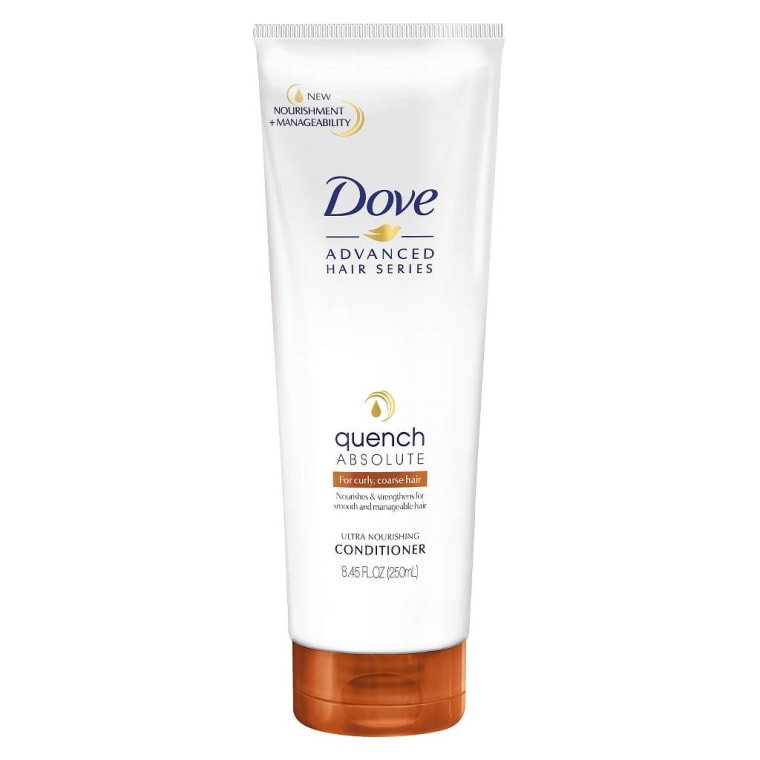 "It's especially great for my curly-haired clients — it's lightweight and absorbs quickly without leaving hair feeling greasy or heavy. Plus, it makes curls smooth and manageable," says Ursula Stephen, whose celebrity clients include Kerry Washington and Rihanna.
RELATED: 29 drugstore hair products celebrity stylists and colorists adore
16. TRESemmé Botanique Nourish & Replenish Conditioner, $4.94, Jet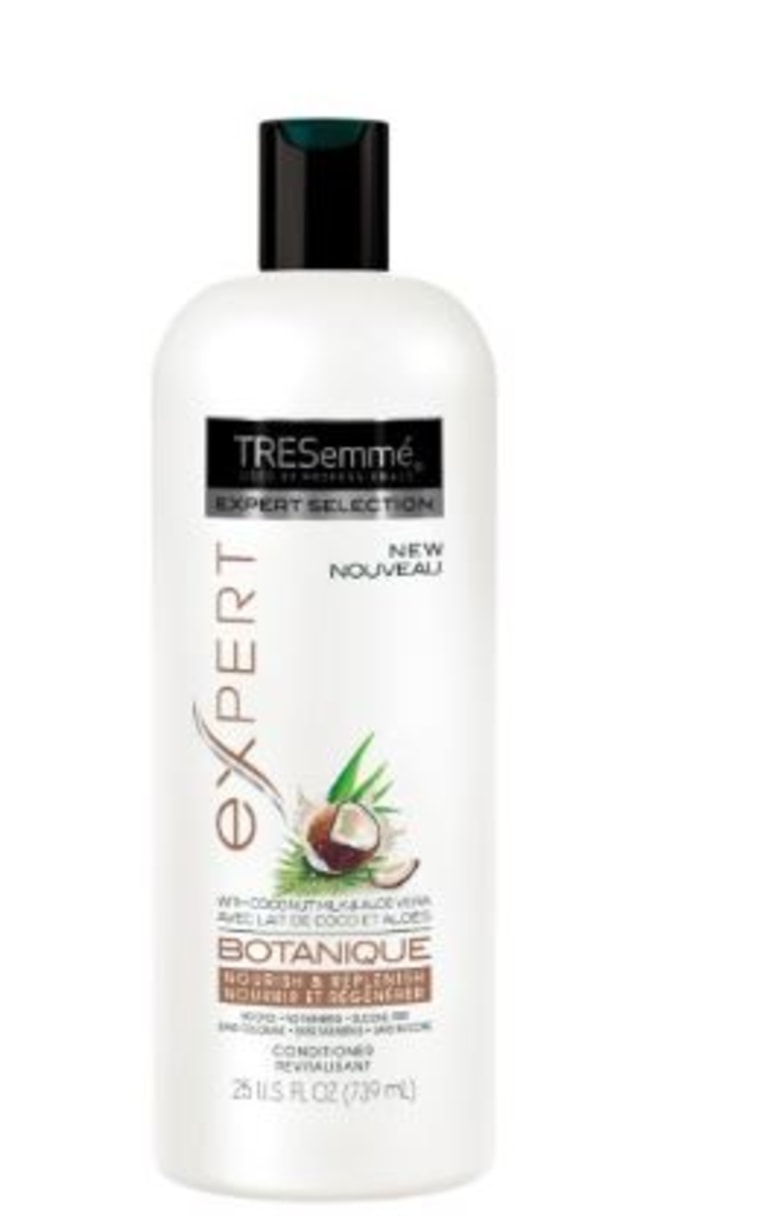 "This is a nice, lightweight conditioner that helps smooth and detangle. It's perfect for daily use — not to mention, it smells like summertime in a bottle," says John D., whose celebrity clients include Amy Adams and Rebecca Hall.
17. Garnier Fructis Damage Eraser Conditioner, $3.99, Garnier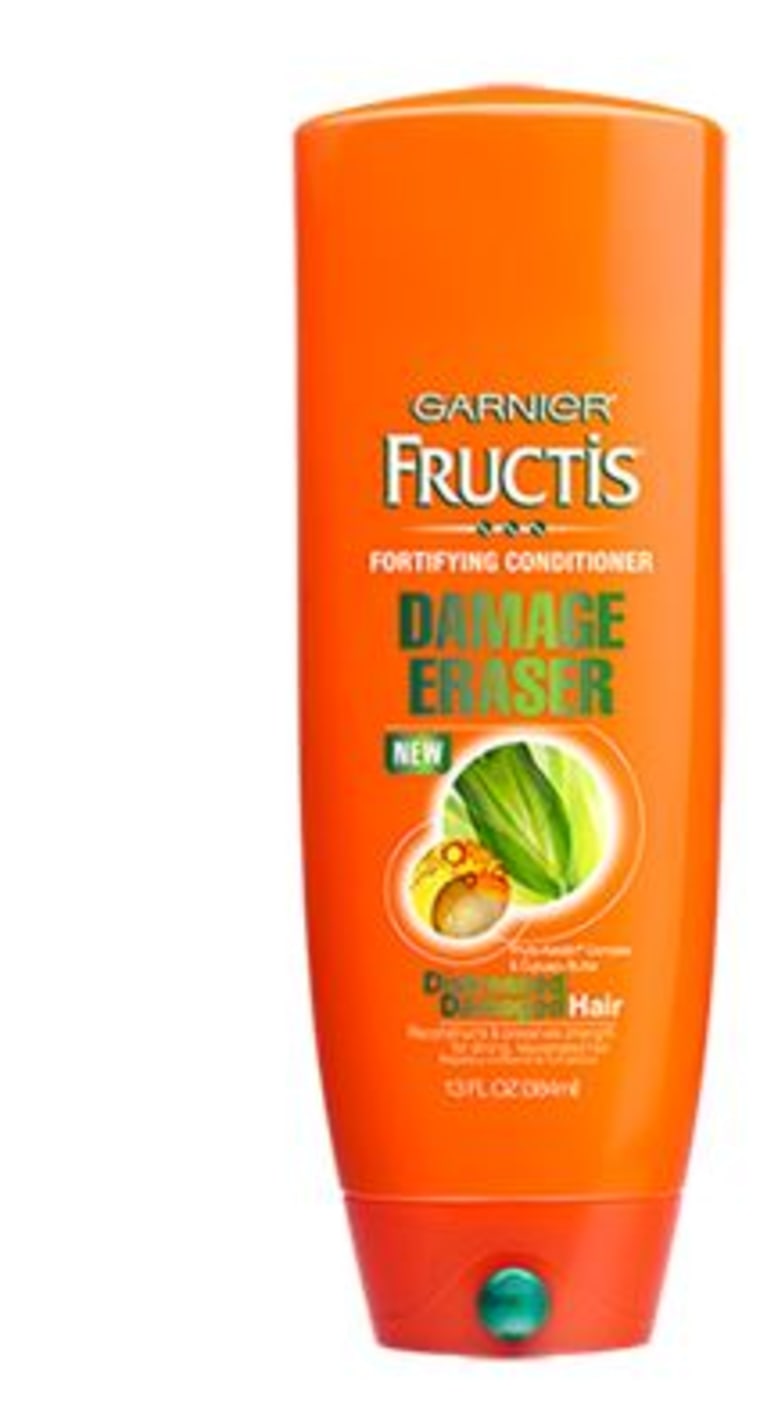 "This is my favorite conditioner because it reconstructs and preserves hair strength, creating stronger, rejuvenated strands. It also helps protect against future damage," says Edward Tricomi, whose celebrity clients include Scarlett Johansson, Jessica Alba and Kate Beckinsale. "It gives you everything you'd want out of a conditioner and doesn't break the bank."
18. Extra Virgin Coconut Oil, $12.99, Walgreens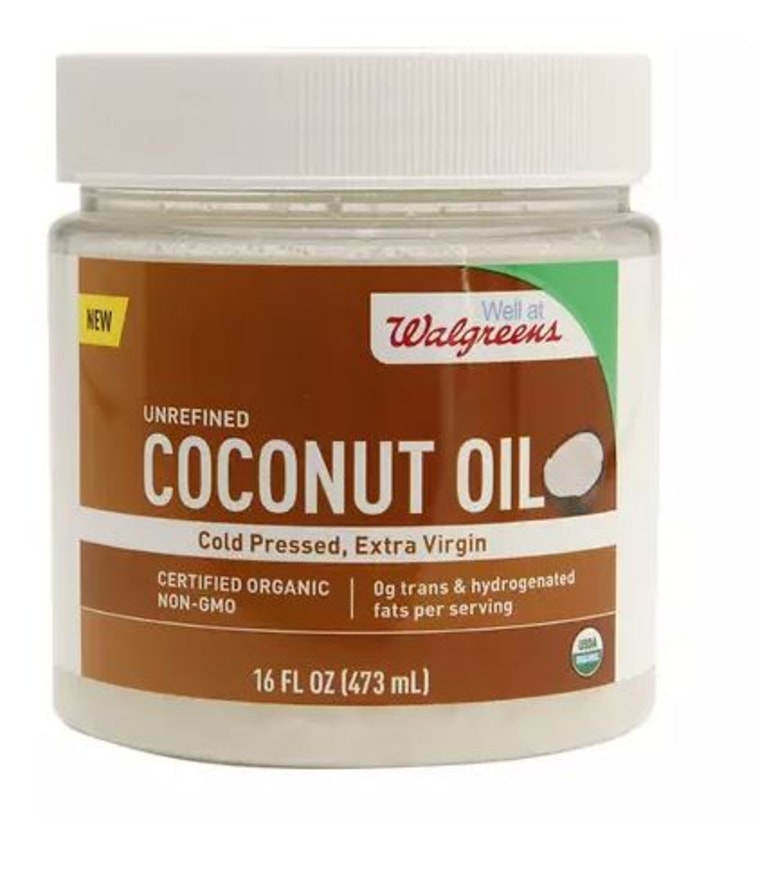 "Use the kind that comes solid in a jar. First saturate dry hair with it, especially at the ends. Then braid your hair to keep the oil off of your face. Leave in overnight or as long as you want — even days you don't feel the need to wash your hair!" says Nikki Providence, whose celebrity clients include Rose McIver and Jenny Slate.
19. OGX Renewing Argan Oil of Morocco Conditioner, $5.99, CVS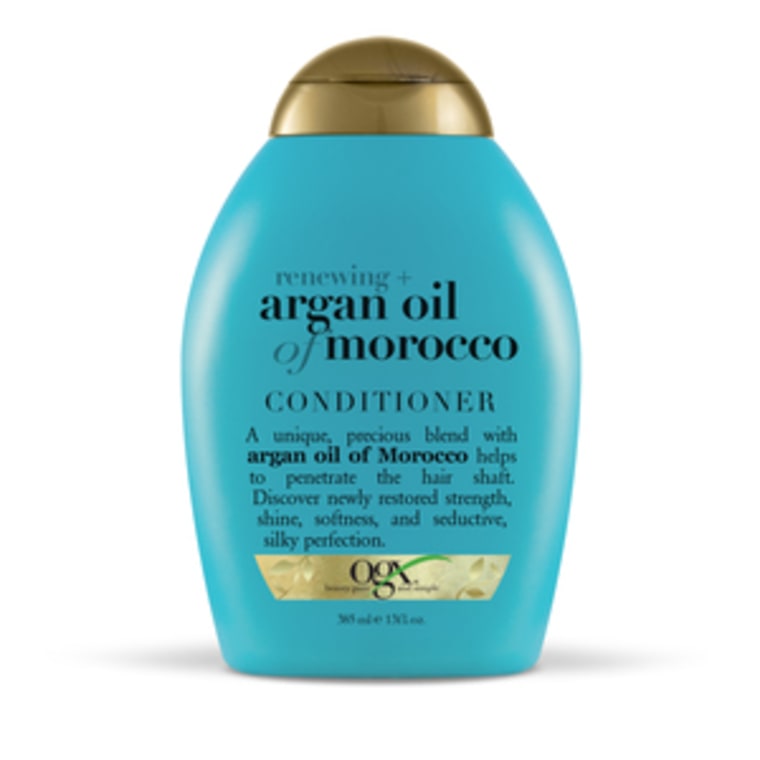 "Although there are different formulas based on the client's texture and needs, this is my go-to," says Tiffany Daugherty, whose celebrity clients include Keke Palmer and Marsha Ambrosius. "This conditioner is great for any hair type in need of quick replenishment. Definitely a must try."
20. L'Orèal Paris Evercreme Nourishing Conditioner, $6.99, Ulta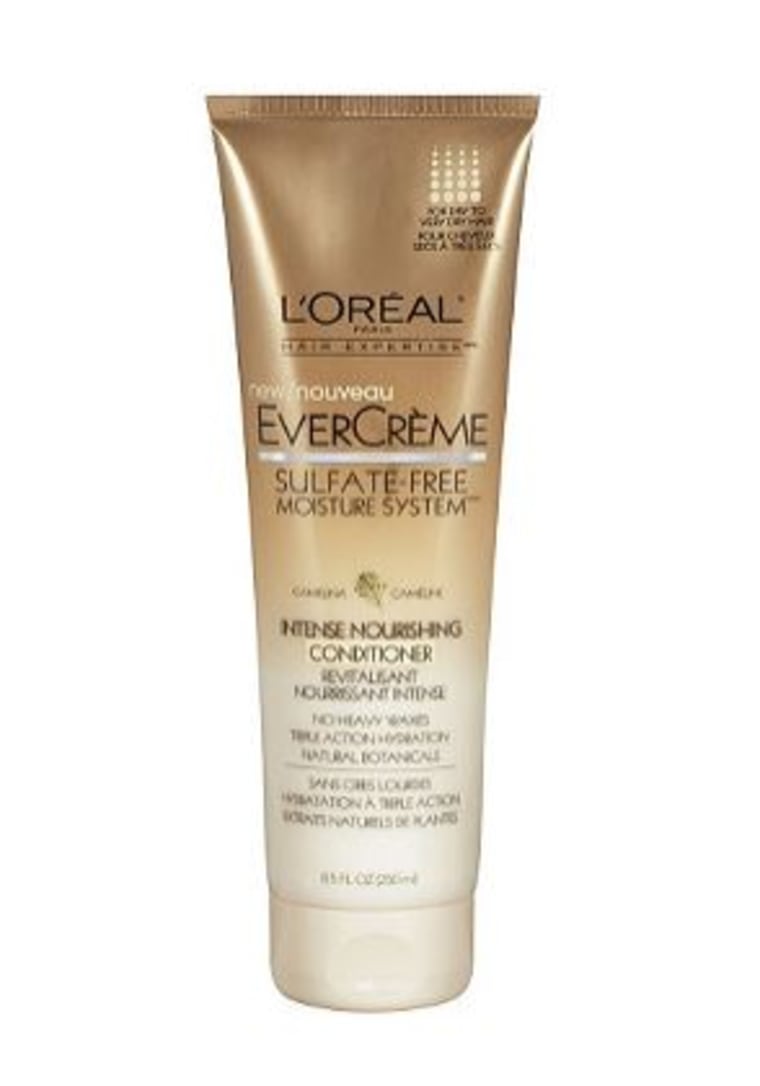 This is "a favorite conditioner that complements a wide range of hair textures with the qualities of a more expensive brand," says Kristan Serafino, whose celebrity clients include Naomi Watts and Ryan Reynolds. "Most importantly, this conditioner is sulfate-free. Why is it important? Sulfates are powerful cleansing agents that strip the hair of its naturally occurring oils with its extreme drying effects fading color and leaving hair frizzy and brittle."
This article was originally published on Aug. 9, 2016 on TODAY.com.