Our editors independently selected these items because we think you will enjoy them and might like them at these prices. If you purchase something through our links, we may earn a commission. Pricing and availability are accurate as of publish time. Learn more about Shop TODAY.
There's no reason for your beauty routine to take a toll on your wallet. As many top experts know, the dollar store may be the ultimate gold mine for many of your hair and makeup essentials. Here are a few of their favorites to try now.
1. CoverGirl Lash Blast Mascara, $7, Dollar General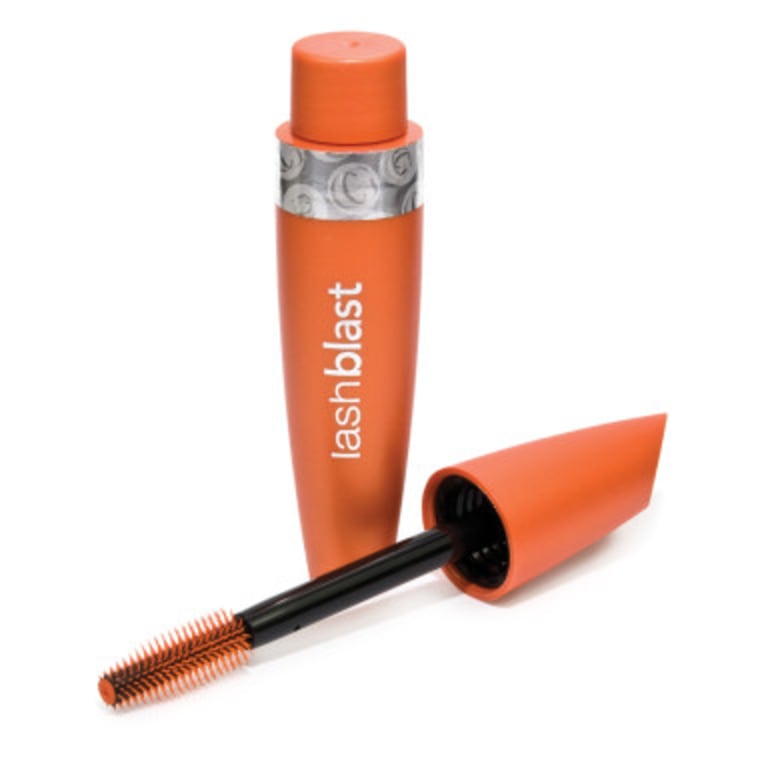 "All major cosmetic companies have 'no name' or 'other name' lines with the same product formulations. They are just created for additional discount distribution locations," says Michelle Bouse, a celebrity makeup artist who has worked with Jeff Bridges and Virginia Madsen. "While shopping at a dollar store recently, I saw a CoverGirl mascara. I tried it, of course, and now it's my go-to mascara. I found it solely because I was doing some smart beauty shopping at the dollar discount store."
2. Chap-eze Lip Balm, $1, Dollar Tree
"Lip balm is a must buy for me at the dollar store. It is also important to know your ingredients and make sure the beauty picks in your basket are good quality. Old packaging of name brand products are a regular find at these store as well as expiring products — always check the dates," says Richard Collins, a celebrity stylist who has worked with stars that include Selena Gomez and Zac Efron.
3. Dark and Lovely Fade Resist, $5, Dollar General
"I really like switching up my client's looks with hair color. An easy way to achieve a new hair color at home is with Dark and Lovely Fade Resist. They have a great roster of shades and it contains a great conditioner to protect the hair from breakage and dryness, leaving the hair silky and shiny," says Derick Monroe, a resident stylist for the daytime talk show "The View."
RELATED: 5 pro-quality hair dyes that let you skip the salon
4. Basic Solutions Unbreakable Family Combs Set, $1, Dollar Tree
"Dollars stores are great for all your plastic beauty needs. My top three plastic products that I buy at the dollar store are water spray bottles, combs and hair brushes," says Kym Douglas, a Hollywood beauty expert on the TV show "Home and Family."
RELATED: 15 drugstore eye makeup picks celebrity makeup artists buy in bulk
5. Personal Care Petroleum Jelly, $1, Dollar Tree
"My favorite dollar store product is one that's been around for decades and has multiple uses: 100 percent petroleum jelly. It keeps your dry elbows, feet, lips and hands moist throughout the cold seasons. And instead of buying price-y eye makeup remover, it is a safe and gentle way to remove mascara, liner and shadows," says Erin Guth, a celebrity makeup artist who has worked on "The Voice" and "Shark Tank."
6. April Bath and Show Revitalizing Eye Mask, $1, Dollar Tree
"Keep them in the freezer and take them out 15 minutes before you want to place them on your eyes. The soothing coolness will help reduce puffiness and prep you for makeup application," says Georgi Sandev, a New York City-based makeup artist who has worked with international brands like Givenchy, Chanel and Dior.
7. Sassy + Chic Latex-Free Cosmetic Wedge Sponges, $1, Dollar Tree
"I pick up nearly all of my makeup application essentials from the dollar store," Sandev says. "From Q-tips to cotton pads, face tissues to wipes and even cosmetic sponges are included."
8. Travel Bottle Sets, $1, Dollar Tree
"Dollar stores are a great place to pick up plastic, travel-sized bottles and containers. That way, you can avoid purchasing expensive, travel-sized makeup," says Takisha Sturdivant-Drew, a celebrity hairstylist who has worked on film, TV and theater sets, including the Oscar-nominated film "Ray."
RELATED: 15 travel-sized drugstore buys used by celebrity makeup artists
9. Basic Solutions Black Bobby Pins, $1, Dollar Tree
"Pick up the hair maintenance items that you always need and can never have enough of, like hair pins and bobby pins," says AJ Crimson, a celebrity makeup artist who has worked with clients like Fergie of the Black Eyed Peas and Hilary Duff.
RELATED: You've been using bobby pins all wrong (don't feel bad, so have we)
10. Queen Helen Mint Julep Masque, $3, Dollar General
"If you're looking for an inexpensive way to give yourself a quick facial in the morning, I suggest Queen Helene's Mint Julep Facial Masque," says Michael St. Michael, stylist for celebrities such as Debby Ryan and Tyga.
11. A DIY Stain-Remover Spray, $4 total, dollar store locations
"I am about to share with you the best kept Hollywood secret for frugal stain fighters and it's something everyone can make themselves with ingredients from a dollar store.
"All you will need is one bottle of hydrogen peroxide, dish soap, baking soda and a dark-colored spray bottle (peroxide is light sensitive). It's $4 total for ingredients that will last you multiple refills. This stuff is amazing; it seriously removes the most vicious stains and I swear by it for my styling kit," explains Brittney Ward, a celebrity makeup artist based in New York City, whose clients include Tamron Hall, Skylar Stacker and Naomi Campbell.
12. L.A. Colors Lip Gloss and Lipstick Duos, $1, Dollar Tree
"This is one of my most favorite products because I love the high-intensity color that also has moisture and shine to it," says Carola Gonzalez, a Los Angeles-based celebrity makeup artist who has worked with Eva Longoria, Zoe Saldana, Padma Lakshima and Kerry Washington.
13. L.A. Colors 6-Color Expressions Eyeshadow Palettes, $1, Dollar Tree
"I love these eye shadow palettes because they are highly pigmented, long-wearing and have great texture with some really unique colors. A big bang for your buck," says Marsha Bialo, an award-winning celebrity manicurist who has worked with retail clients like Nordstrom, Estee Lauder and Victoria's Secret.
RELATED: 15 drugstore eye makeup picks celebrity makeup artists buy in bulk
14. Relief Epsom Salt, $1, Dollar Tree
"It's one of the least expensive beauty products on the market. It doesn't matter if you're a celebrity, or an average person on a budget. Epsom salt has a multitude of uses," says Gregorio Ruggeri, a celebrity hairstylist whose work has been showcased in W, Vanity Fair, Time Out New York and Allure's "Best Of" list.
15. Chroma Lights, $9, HEB
"This is a great flash of color in an instant. What's nice is that it's a quick, temporary fix — and we could all do with a bit of color from time to time," says Alicia Hunter, a celebrity lash extension specialist.
16. Suave Professionals Replenishing Spray Lotion, $1, Dollar Tree
"This is my morning beauty must-have! Although I realize moisturizing straight out of the shower is very crucial for healthy skin, the chore of applying it by hand is a pain when I'm in a rush. Suave's version is exactly what I needed," Hunter says.
RELATED: 17 grocery store beauty buys celebrity experts love
17. L.A. Colors Expressions Liquid Makeup and Concealer, $1, Dollar Tree
"L.A. Colors Liquid Makeup in True Beige is another great find! It glides on splendidly, stays put without feeling heavy and comes in several shades," says Hunter. "The small size makes it adorably convenient for purse-stash and travel."
RELATED: 13 drugstore concealers celebrity makeup artists swear by
18. L.A. Colors Expressions Shimmering Loose Eyeshadows, $1, Dollar Tree
"This product is a little pot of golden, shimmery happiness and even comes with its own thoughtful brush, I use it to capture a sunny glow not only on my lids, but also a light dusting on my shoulders and décolleté."