Sure they spit up, drag their tummies on floors and don't know their nose from their belly button, but infants still deserve their same wardrobe rights as adults, right? 
J.Crew just introduced their new babies line, which means your tot can now access the same overstyled, striped and bright-colored preppy look as adults. And yes, that includes luxe cashmere.
The retailer's adorable new collection includes rather expensive sweaters and onesies composed of the "finest Italian cashmere in the world," which J.Crew designer Jenny Cooper says is "really soft on skin." It is, of course, hand washable. And sadly, ain't cheap: ranging from $178 for a onesie to $198 for a blanket. Unless we're talking about baby dolls, we're not sure these pricey pieces will be spared the spit-up and mess tots come accessorized with. 
(Or you're Kim Kardashian and designers are sending you countless amounts of designer duds for little ones, in which case, enjoy.)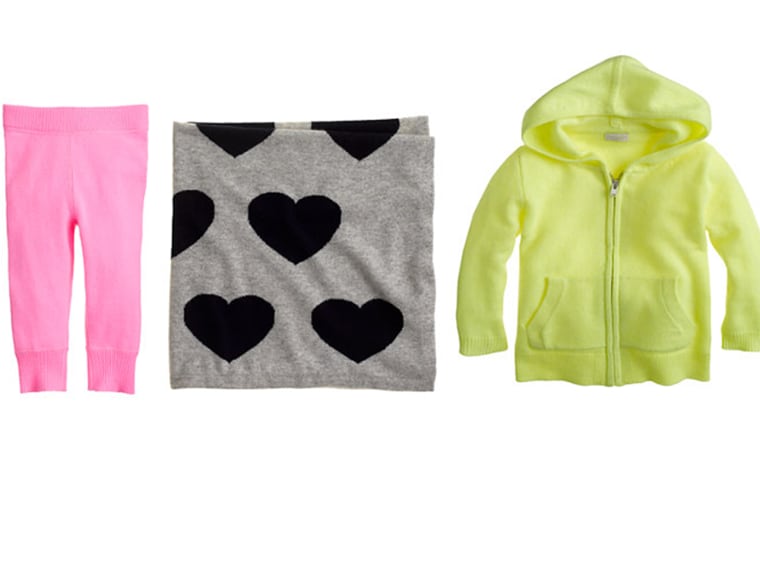 Reaction to J. Crew's array of cashmere baby offerings has been mixed, with some claiming it's the cutest thing since a Jolie-Pitt child, but others taking issue with the practicality of it all.
Some, however, can't resist the power of cash. (We understand.)

What do you think? Are you a fan? Weigh in.