It's been an ... interesting 2017. And when it came to style trends, we've seen everything from the strange (hi, mud jeans!) to the hilarious (Romphims, anyone?) to the actually quite cute (we're looking at you, bell sleeves).
To say goodbye to the year that was, we've rounded up some of weirdest and most wonderful trends — and we're asking what you think. Here's to hoping all of the fashionistas out there can learn from their past mistakes!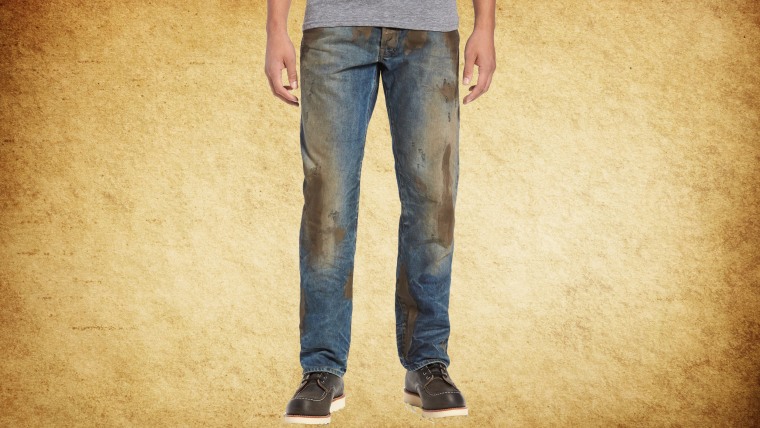 There's the distressed look — and then there's these. The faux mud on these jeans are pre-dirty as if you've spent all day working the field, if that's something you're into.
Is there a word to describe these other than weird? If so, we'd love to hear it. But hey, at least your knees have a little window into the world even on winter's coldest days.
"Just what the world needs! A fanny pack that looks like chubby, hairy belly!" exclaimed no one. The DadBag just might ring in as 2017's best joke.
Here's another big-ticket item for wives looking to get a chuckle out of their husbands' misery: the RompHim. This colorful romper for men allowed gentlemen everywhere the opportunity to experience getting completely undressed when they have to go to the restroom.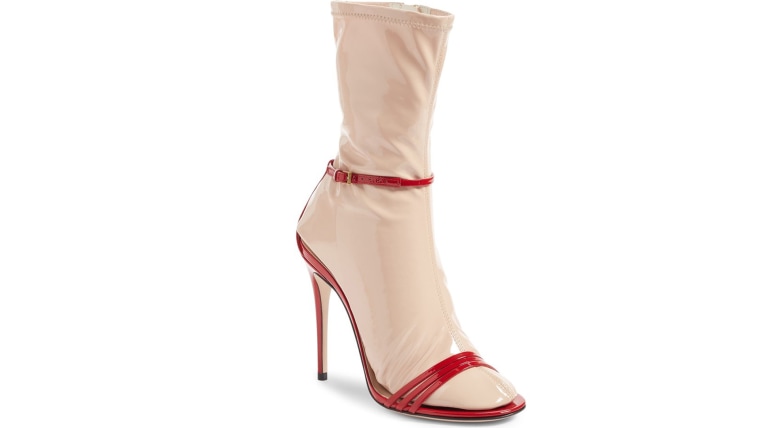 Remember that nerdy professor who wore tube socks under Teva's and acted like everything was totally cool? Well, Gucci took that as a style cue with their Isle sock sandals. That's right, ladies — you can look like a walking, breathing mannequin from the ankle down for the not-so-small price of $1,190.
What do you get when you mix two parts weird, one part cool and add a dash of scary? Wire nails! TODAY Style Squad member Bobbie Thomas showed us how they work.
Unique is a diplomatic term for this facial. This beauty trend uses the customer's own blood to provide glowing, soft skin. Talk about suffering for beauty.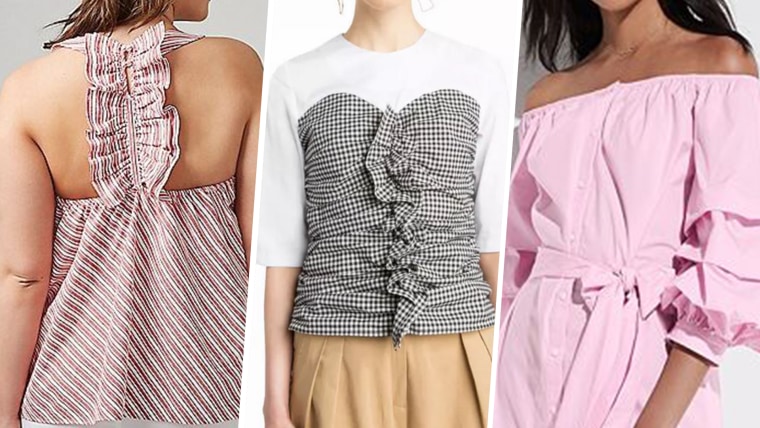 This year brought lots of ruffles — some on shoes, some on swimsuits and some on tops. And some of the items were great ... while others ventured into Little Bo Peep territory. Choose your ruffles wisely.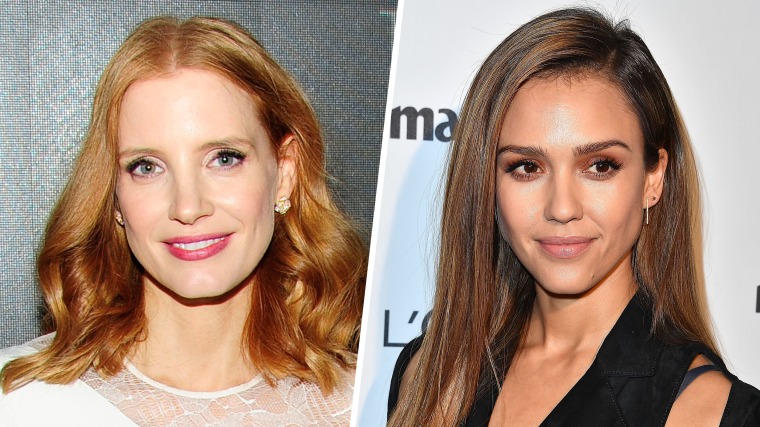 Great books will be written about the year blond met orange. The hair trend was very popular this year, as was "Bronde" hair that's basically the same idea with a little more subtlety.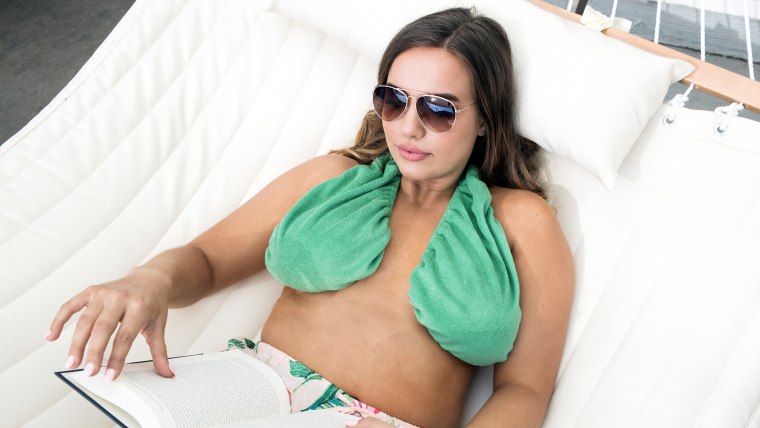 This invention is just as hilarious as it is useful. From here on, 2017 shall be known as the year that conquered boob sweat!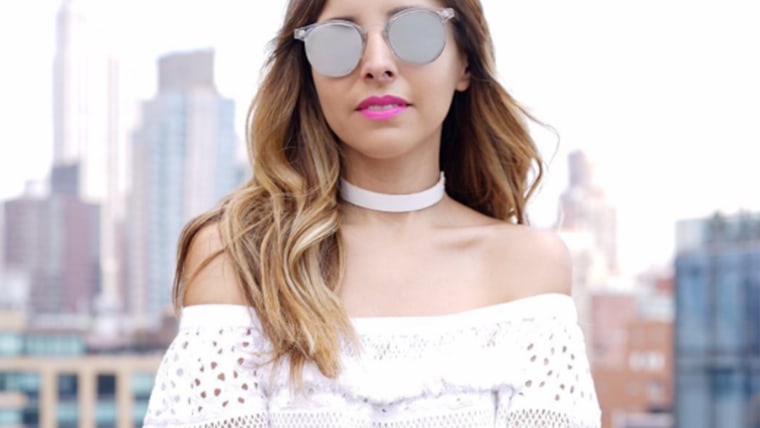 Off the shoulder, cold shoulder — call these beauties whatever you want, but they just might be 2017's most flattering trend. TODAY even put together some tips on how you can help them stay in place.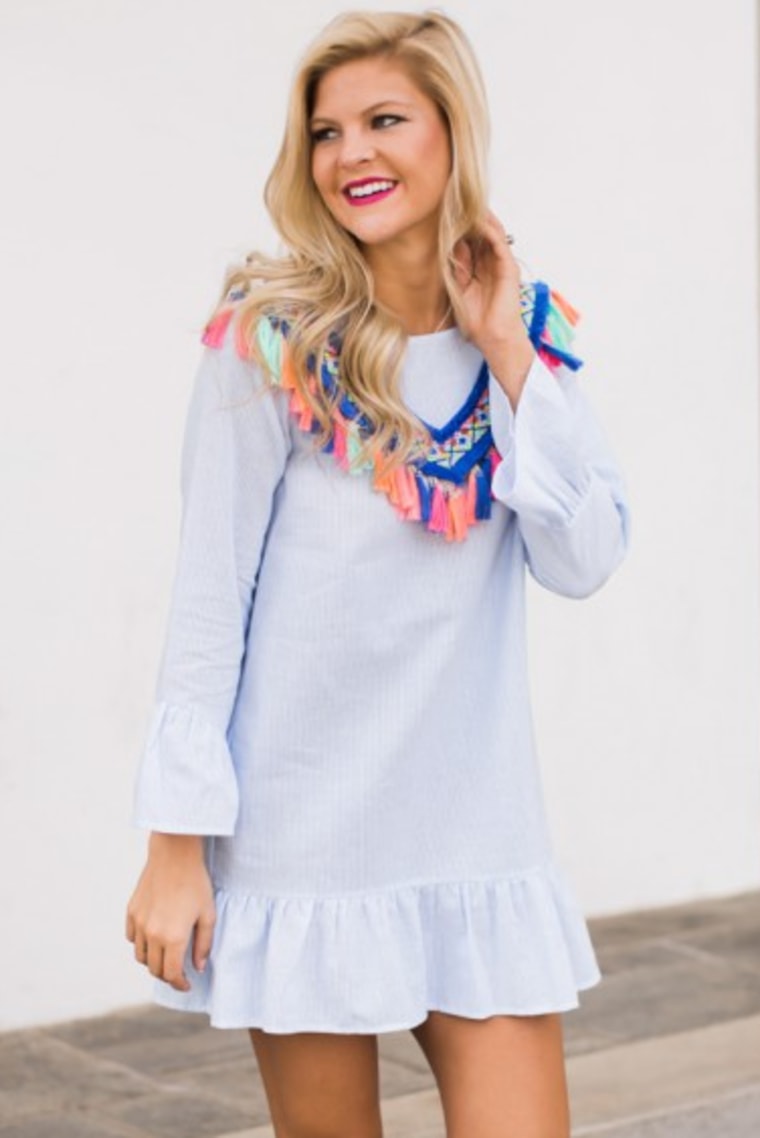 Pompoms and tassels were everywhere this summer, and they brought a fun dose of color. From dresses and shoes, to bags and hats —2017 was a bright one thanks to these fringe-y little guys.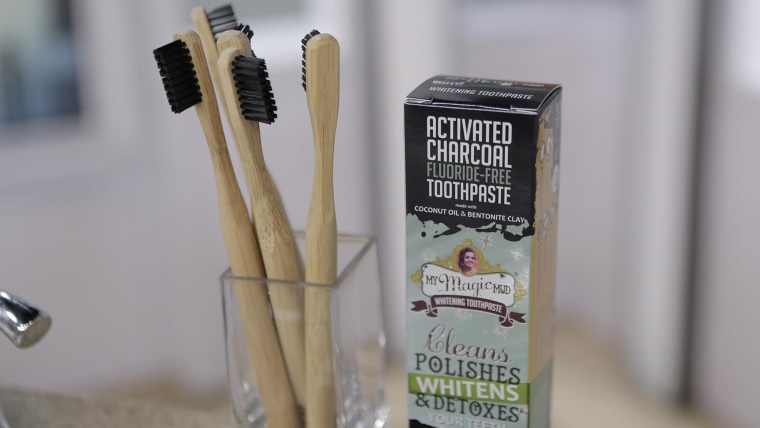 Shampoo, deodorant, even ... toothpaste? Charcoal is said to brighten your smile, but we're not so sure about the whole black toothpaste thing.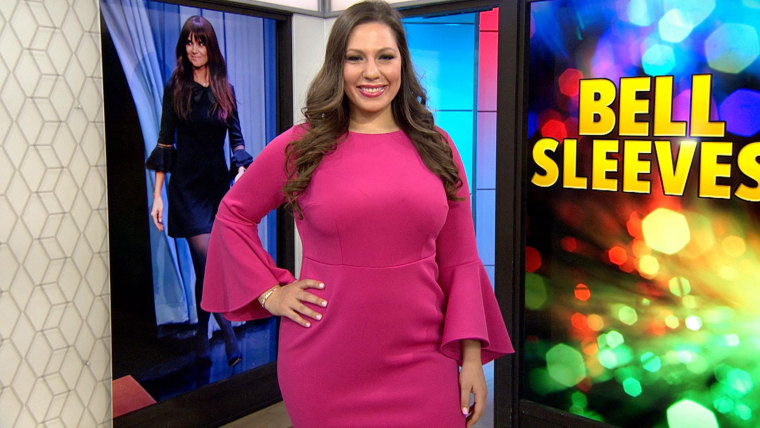 Bell sleeves feel like a blast from the past, but they manage to look feminine while adding a stylish flair to just about any outfit. We'll be happy to bring these into 2018!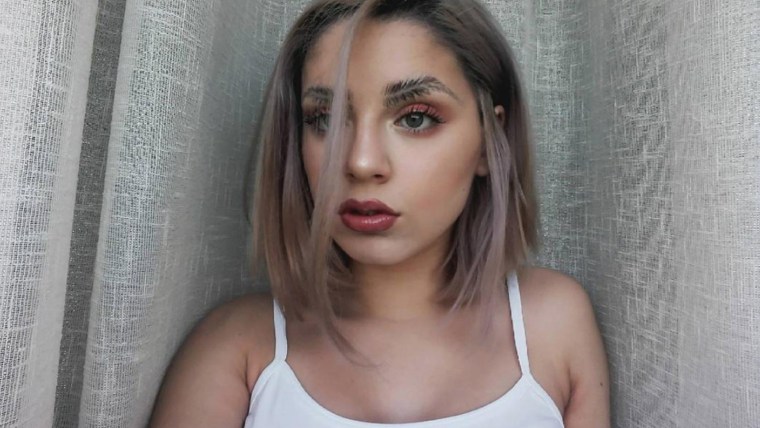 Who knows how the world cooked up this idea, but it became quite the Instagram sensation.
You may be a big fan of candy, but these lollipop lips take it too far (by most reasonable standards). That said, they do have a youthful look ... if by youthful, you mean aiming to look like a toddler.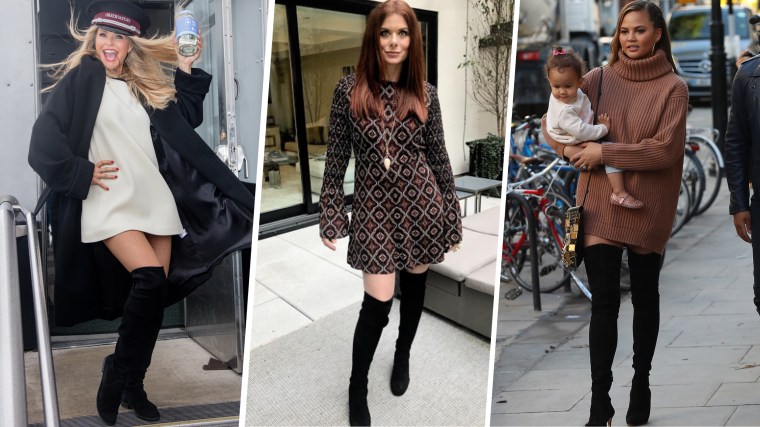 Love thigh-high boots? Pair 'em with an oversized sweater and congratulate yourself in taking part in the "lampshading" trend. It's pretty much equal parts cozy and cute.