In the market for a black dress and have an extra $17 million lying around? Debbie Wingham has the one for you.
The British designer debuted what she says is the world's most expensive dress this week: a red diamond-encrusted number valued at nearly $17.7 million. Dubbed the "Abaya," the dress is a simple, loose black gown that Wingham modeled after a traditional North African and Arabic women's' style of the same name. She said she was inspired to create the design after visiting Dubai last fall.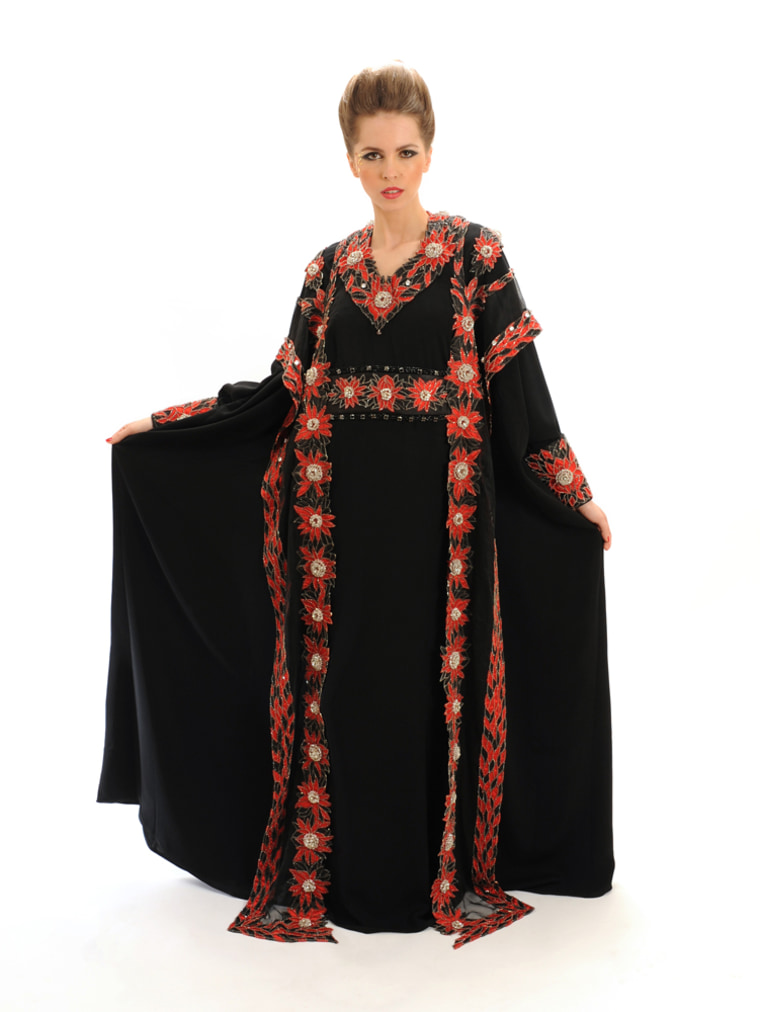 "The Arabian ladies have a certain elegance to them and the abayas have a certain movement that just captured my imagination," Wingham told TODAY.com. "[It] is a garment that you can add your own twist to, and providing it is honorable and respectful to the culture, it still leaves a large window to adapt and add your own signature flair."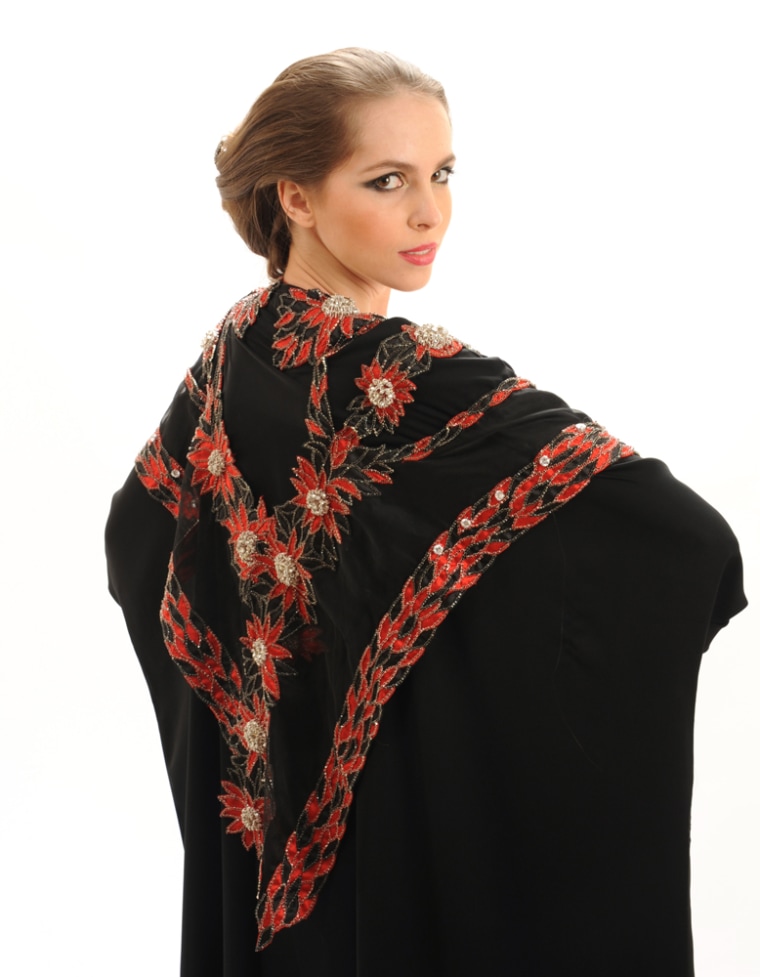 Indeed, Wingham did add her signature flair to the design: she adorned it with a large red diamond, an extremely rare and expensive stone.
Wingham, a self-trained seamstress who got into the luxury fashion game when she was only 22, had previously dabbled with pricey gems in her designs, creating a $5.6 million dress adorned with black diamonds last year.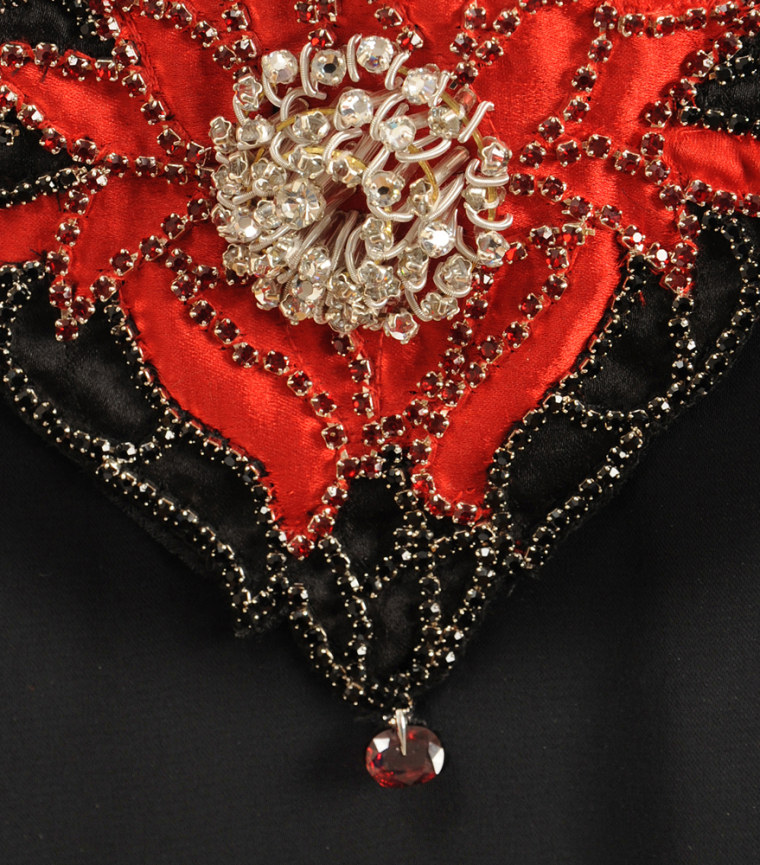 A rare-stone collecting client of hers suggested she work with red diamonds in her next piece.
"She came to my atelier when I was working on the…black diamond dress and said, Debbie you should have said you were doing this, you could have borrowed something spectacular from me.'" Wingham said. "The thought of being able to use a red diamond, a stone that most jewelers don't even ever get to see in their lifetime, was too much of a good opportunity to pass by."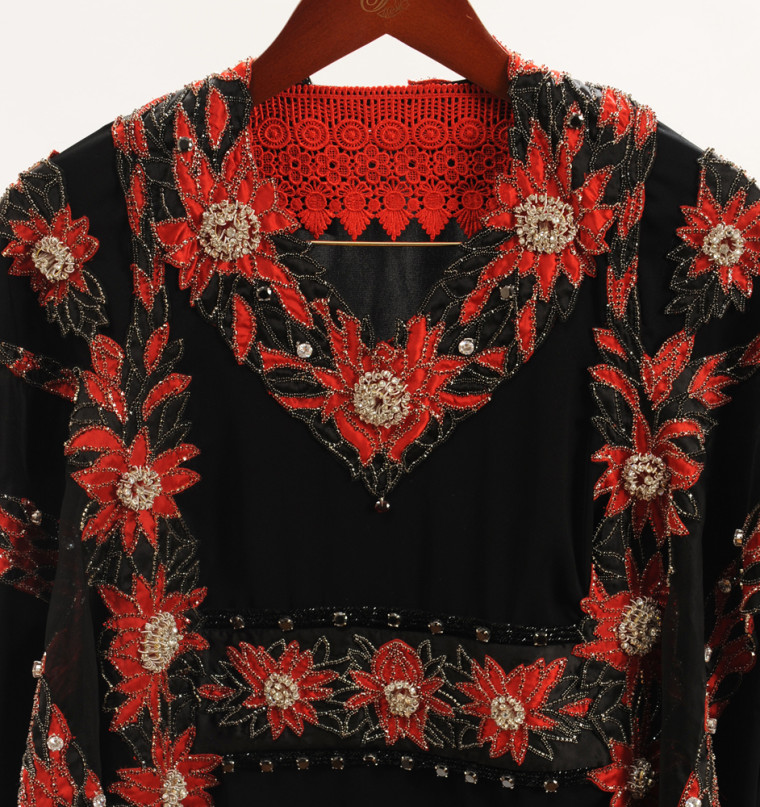 The Abaya's red diamond, which is appraised at about $7.4 million, is not the only precious stone Wingham used in her design. The dress boasts 3,000 stones, including 50 two-carat black diamonds, 50 two-carat white diamonds, 1,899 black-and-white pointer diamonds and 1,000 pointer rubies. Each of the stones are set in 14-carat gold.
"All the stones are flawless and of the highest clarity," Wingham said. "The thread used to stitch the gown is even 14-carat gold."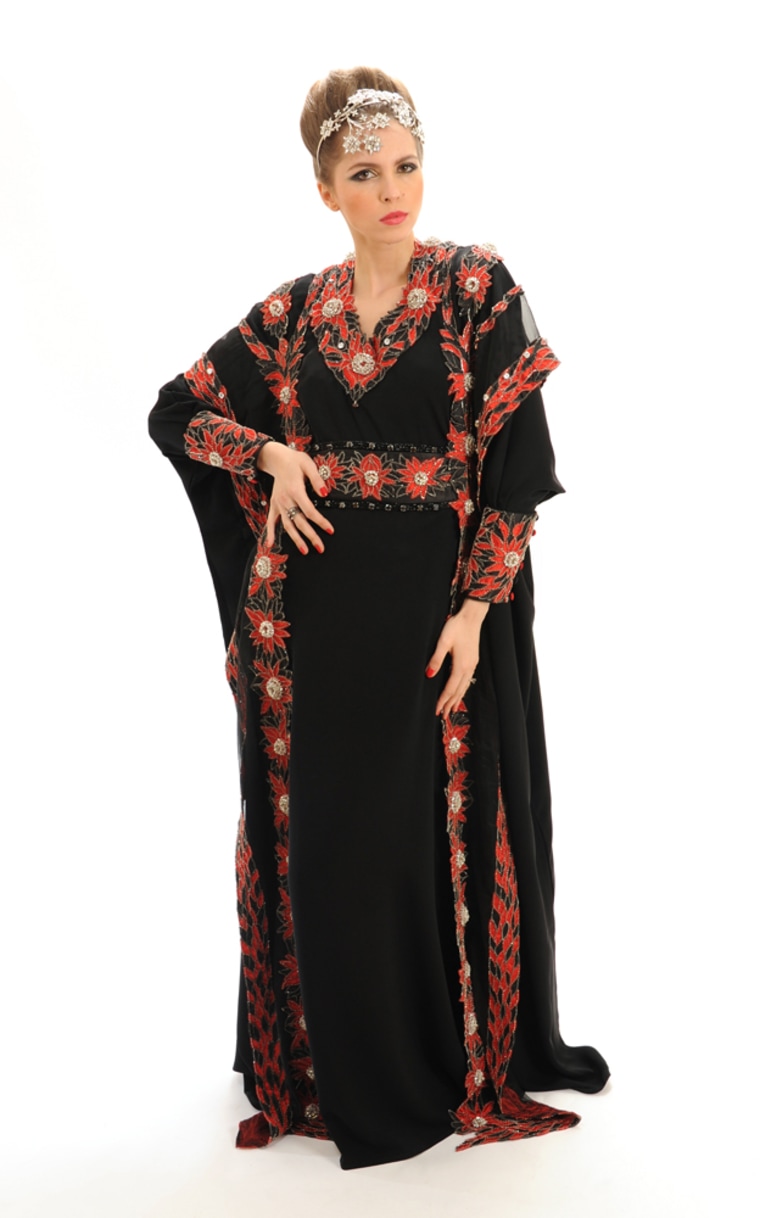 Wingham's dress is one-of-a-kind, so don't expect to see the Abaya in stores anytime soon. "The dress will never be sold, it's a show piece," the designer said, as she readied to show it off in Dubai on Wednesday. "The red diamond is borrowed, and they are so rare I could never get another one, nor would the private collector ever want to sell."
But the designer does plan to create more dresses in this style in the future. "I have really enjoyed this process and don't want it to end," she said of working with the abaya. "I will be creating more abayas and spend a lot more time in the UAE to build on my understanding and in order to grow and evolve my collection."