Perfectly shaped brows can help define eyes, frame the face and complete just about any makeup look. However, regular trips to the spa or salon can get pretty expensive. TODAY Style asked top brow specialists and makeup artists — the ones the celebrities trust — for their favorite drugstore finds to help create gorgeous arches right at home.
Tonya Crooks
Celebrity clients include Megan Fox, Julia Roberts and Fergie.
1. Burt's Bees Res-Q Ointment ($6, walgreens.com): "As a brow expert, you can imagine I'm very particular when it comes to brow products. However, there is a treatment product I swear by that I use everyday on each of my clients and that's Burt's Bees Res-Q Ointment. This product is great to use as a pre-wax treatment to protect the skin, but would also be a great option as a post-tweezing treatment at home. The blend of ingredients is perfect for soothing the skin and reducing redness."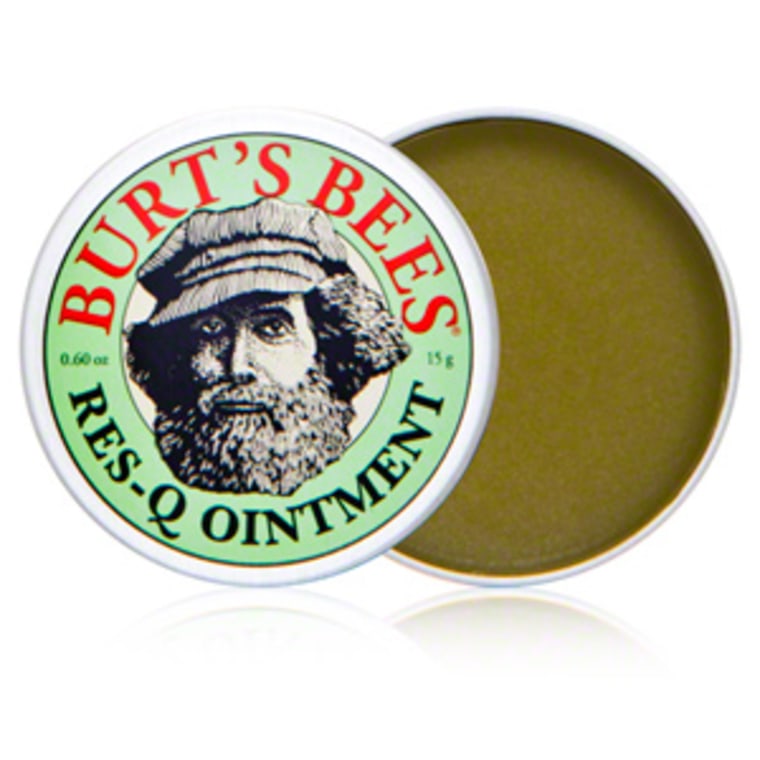 RELATED: Everything you need to know about waxing but were afraid to ask
Erin B. Guth
Celebrity clients include Sofia Carson and Zendaya.
2. Ardell Brow Sculpting Gel in Clear ($4, walgreens.com): "Eyebrows sometimes have a mind of their own and an eyebrow gel is an excellent tool to tame them and hold them in place. The clear color is foolproof for all shades of brows!"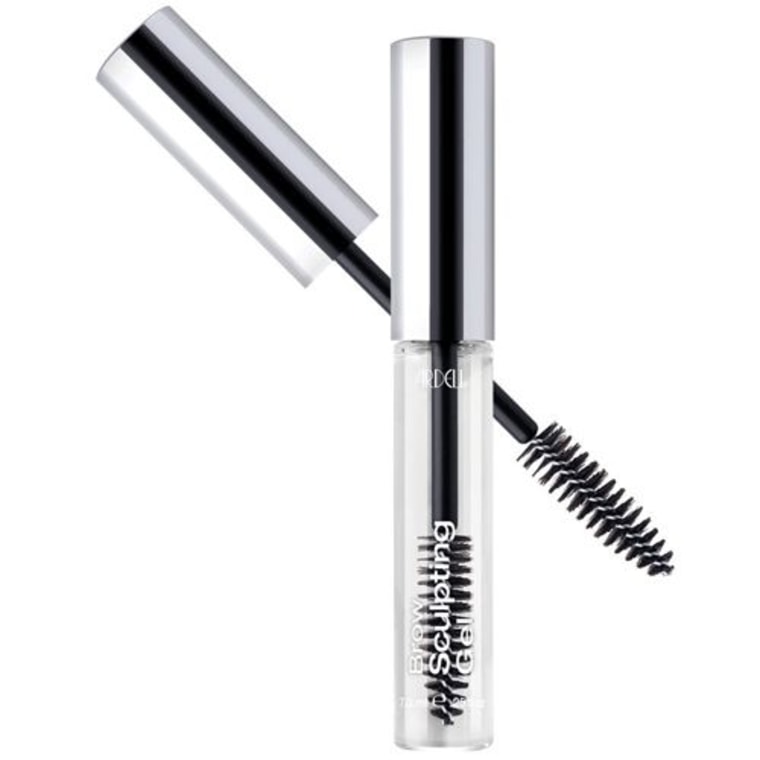 3. Phillips Precision Perfect Trimmer ($13, drugstore.com): "This is a fast and painless tool, and it can also be used for multiple purposes, such as removing peach fuzz from your lip area."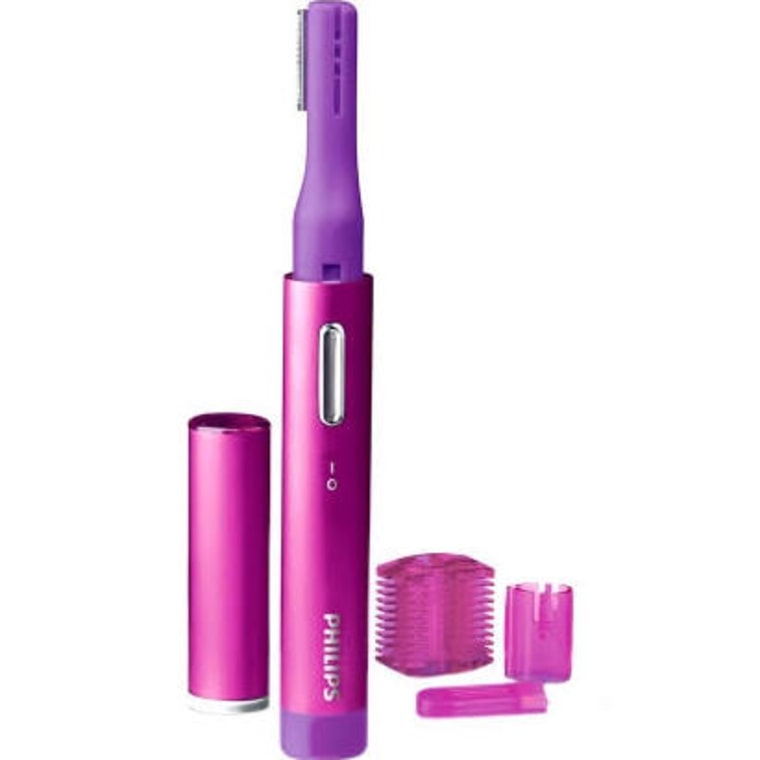 4. Ardell Brow Trim & Shape ($5, cvs.com): "If I'm in a pinch and don't have time to shape a client's brows with tweezers, I use this to clean up unwanted hair."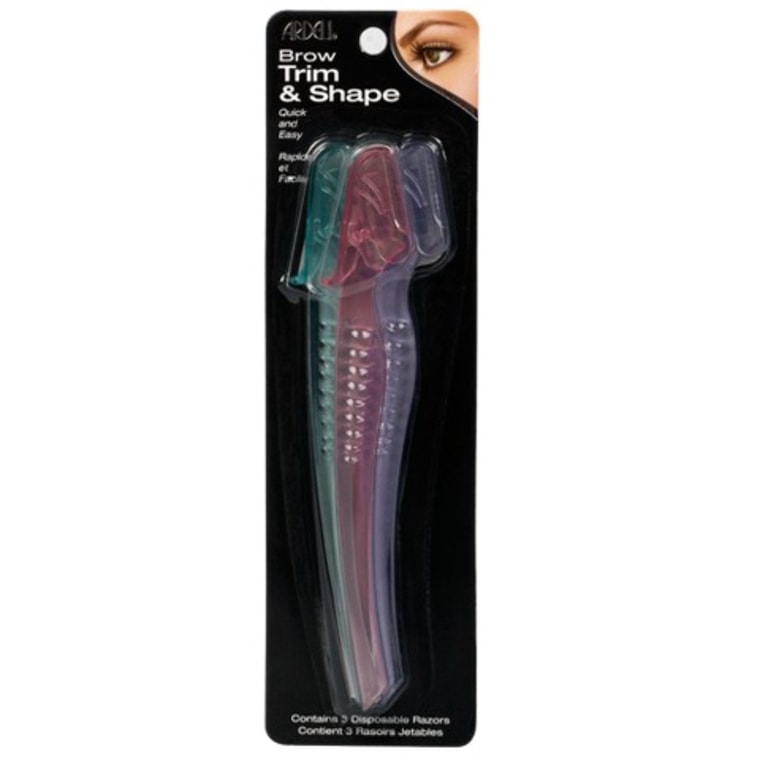 Kelli Bartlett
GLAMSQUAD director of makeup artistry whose celebrity clients include Brooke Shields, Ivanka Trump and Emma Roberts.
5. CoverGirl Clear Brow Gel ($5, drugstore.com): "Apply tons of it! Unlike so many gels, it doesn't flake and it has the dual purpose of keeping brows in place while also adding extra texture."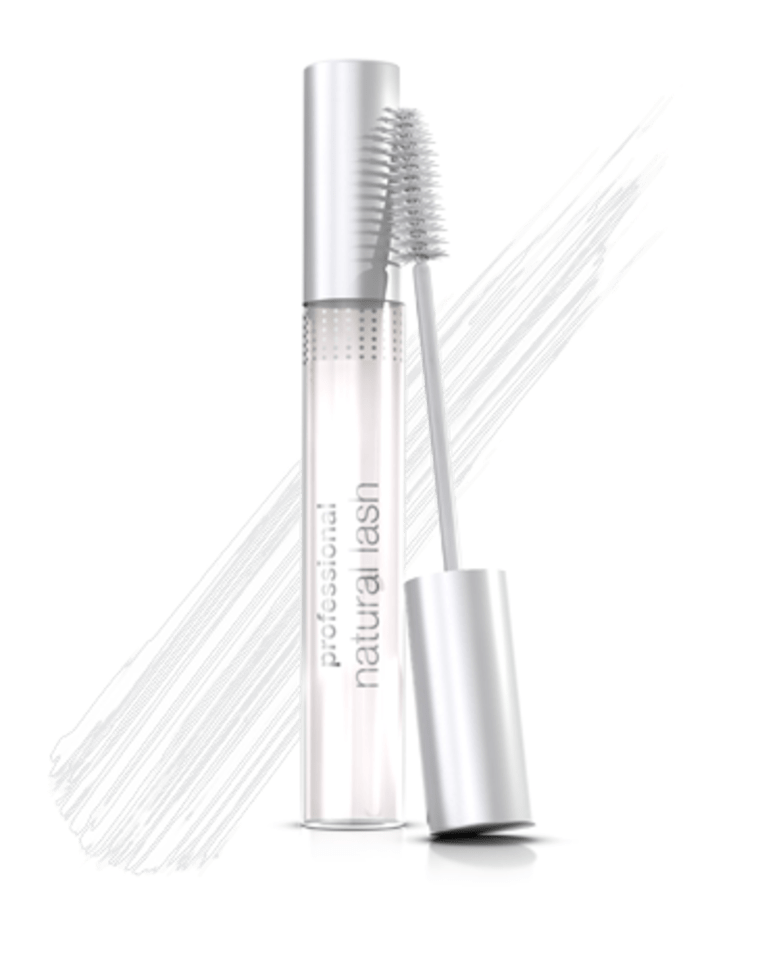 6. Elnett Hair Spray ($6, drugstore.com): "Another super easy way to set brows in place is by using a little bit of hairspray on a spoolie (brush). If you don't have a spoolie, you can wash an old mascara wand with dish soap and turn it into a perfect eyebrow brush — or even use a toothbrush!"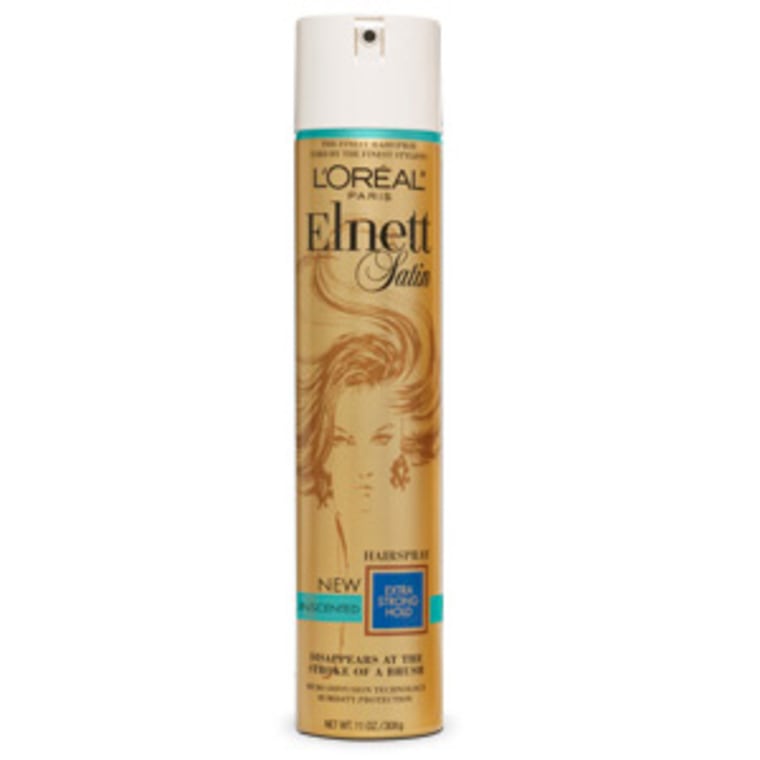 RELATED: 5 hacks to repair a broken lipstick, bronzer, eyeshadow or dried-out mascara
7. L'Oreal Brow Stylist Definer ($8, walmart.com): "This is a cheaper alternative to the Anastasia Brow Wiz. It's ideal for creating that perfectly defined shape."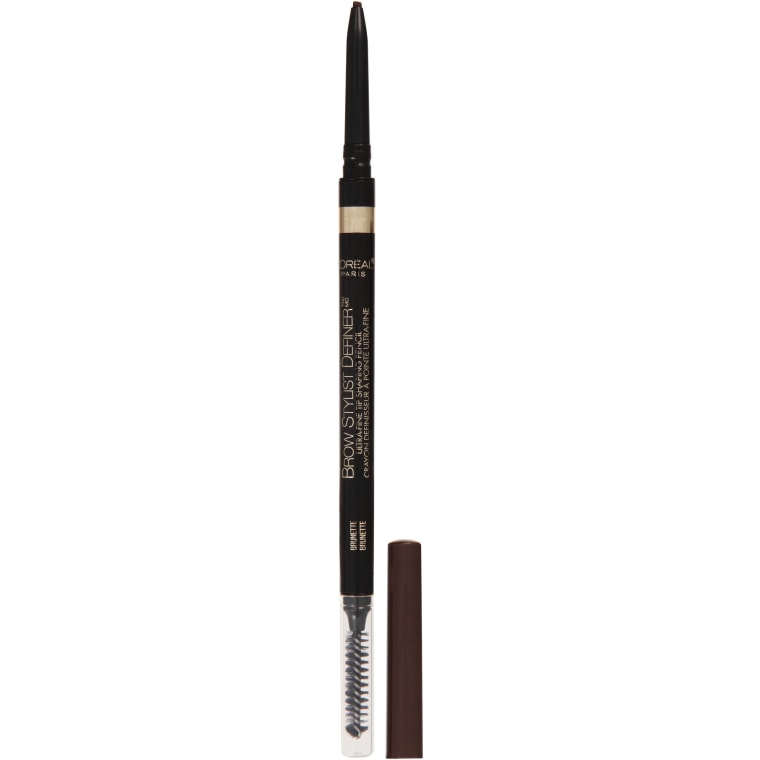 8. Tweezerman Tweezers ($16, drugstore.com): "These are the best! Easy to use, these tweezers will make maintaining your brow shape quick and effortless."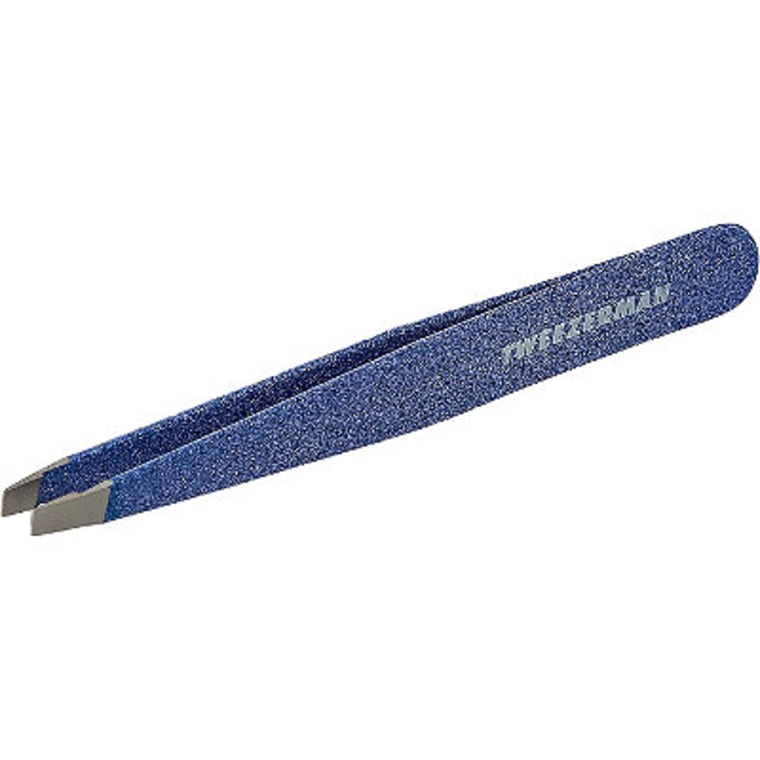 Maria Maio
Celebrity clients include Hilary Duff, Mariah Carey and Ashley Williams.
9. Maybelline Eye Studio Sculpting Brow Mascara ($7, drugstore.com): "As the key makeup artist for 'Younger' (TV show), I introduced Hilary Duff to an amazing product that she fell in love with. We used it on the show and her brows were always on point. This brow product lifts, defines and adds just the right amount of color to give you a realistic, full-brow effect without looking stamped on."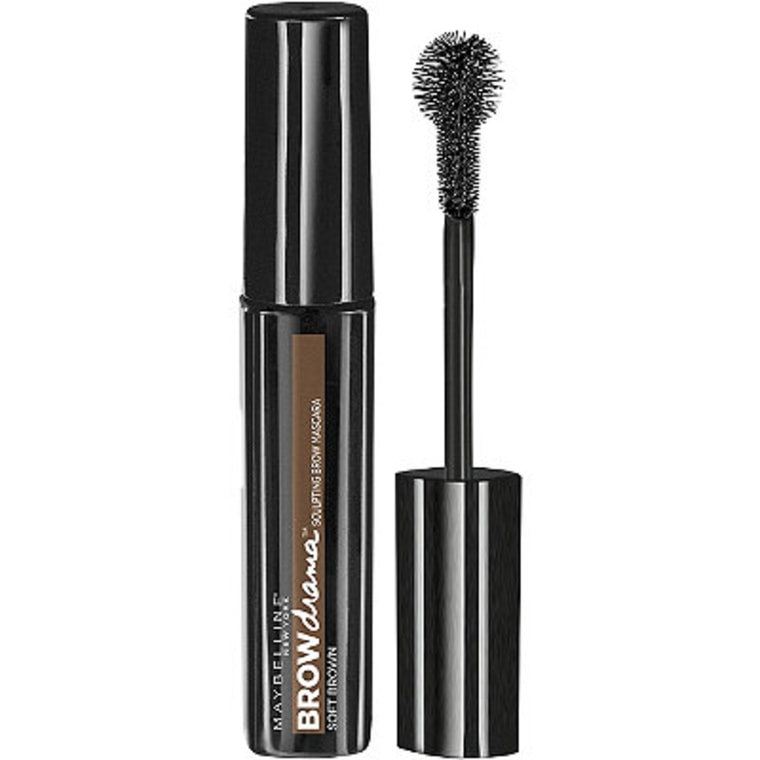 Ramy Gafni
Celebrity clients include Ellie Kemper, Naomi Campbell, Britney Spears and Juliana Margulies.
10. Maybelline Eyestudio Brow Drama Pomade Crayon ($10, walgreens.com): "I like the soft, blendible formula. The blonde shade is a good, universally flattering shade. Apply to brows, then brush through to blend the product for more natural-looking results."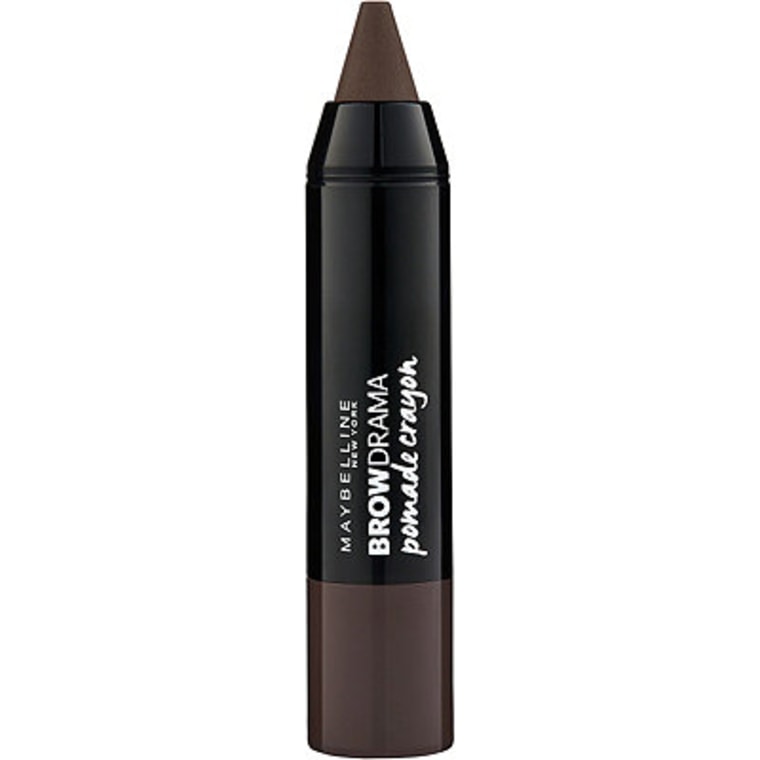 11. Revlon Ultimate Slant Tip Tweezer ($9.29, drugstore.com): "Revlon's classic tweezer was the first one I used when I started doing eyebrows, so they hold a special place in my heart. Even though I use my own tweezer now, the Revlon tweezers are good in a pinch — and you can't beat the price."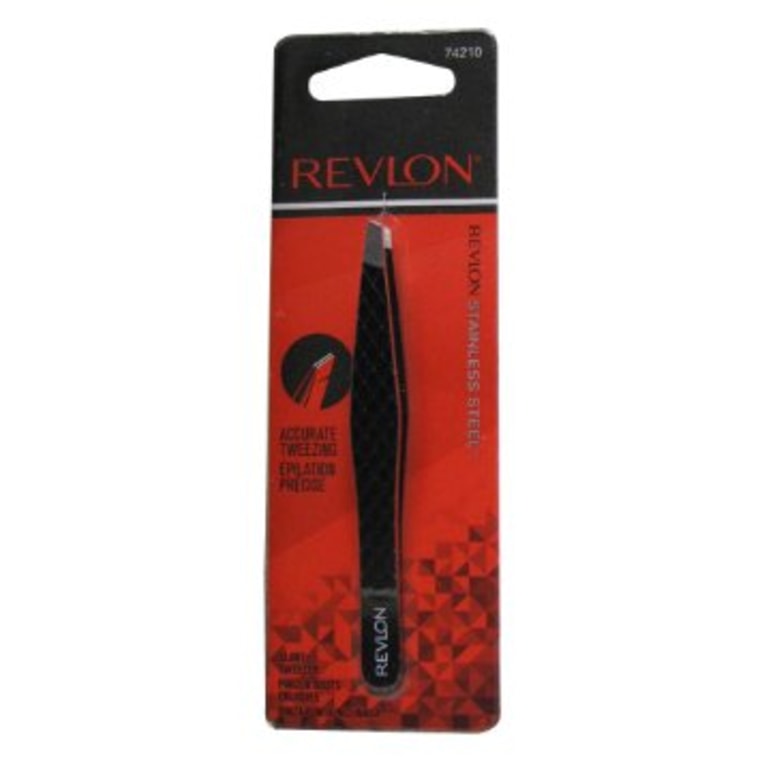 12. Godefroy Instant Eyebrow Tint Permanent Eyebrow Color Kit ($12.95, drugstore.com): "This is a good option if you need to dye your eyebrows, but can't get to the salon. Choose a shade that's a shade or two lighter than your existing eyebrow color for the most natural results."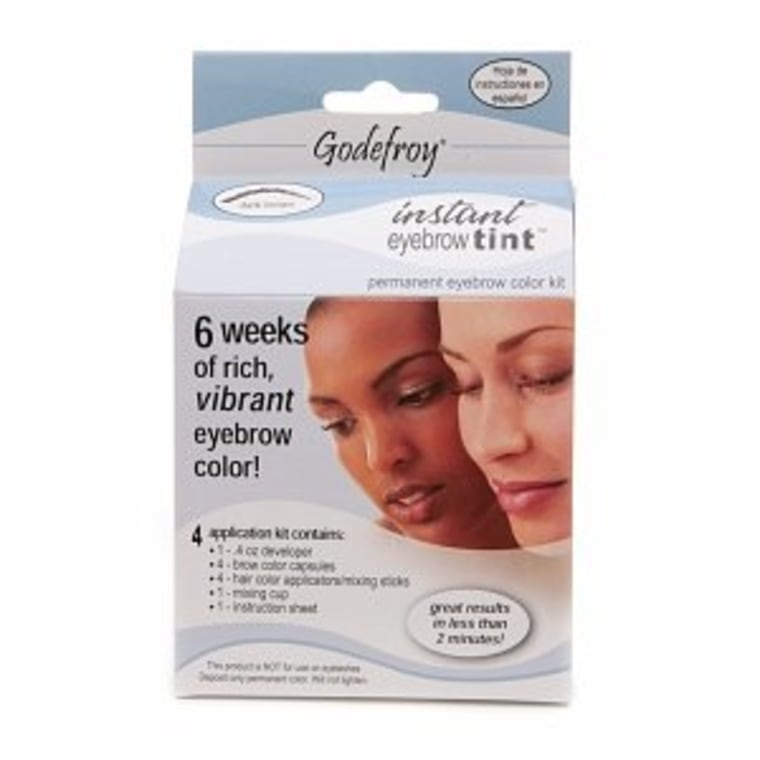 Sebastian Latiolais
Celebrity clients include model Andreja Pejić and Broadway legend Andrea McArdle.
13. NYX Eyebrow Cake Powder ($6, cvs.com): "The wax and complementary powders make for a smooth application and can be customized to create a natural-looking shade."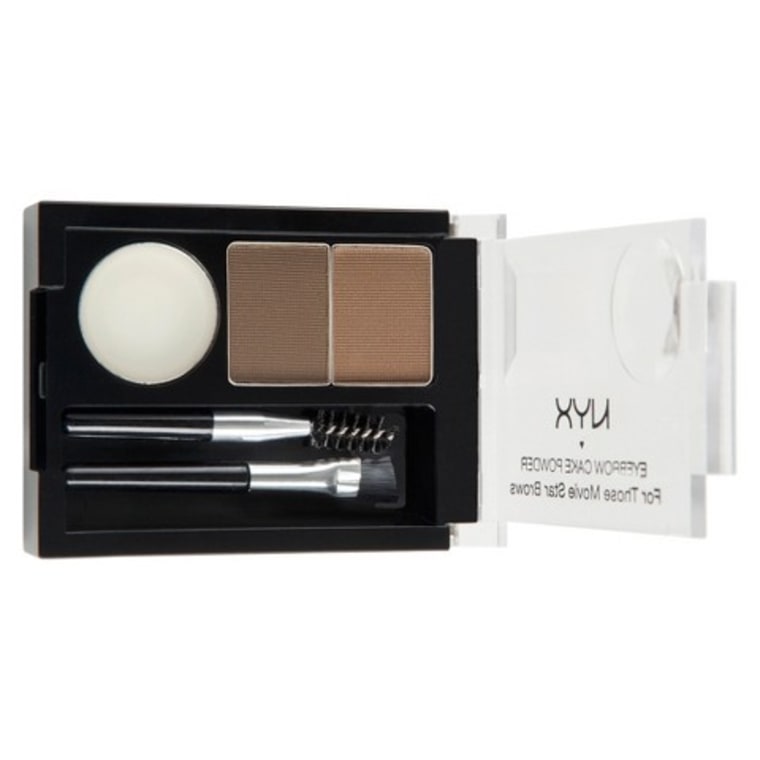 14. Milani Brow Tint Pen ($7, cvs.com): "For a more subtle-looking, filled-in brow, I like this tint pen. Simply fill in your brow with light short strokes to get a hair-like (look) and to keep the brow full and natural."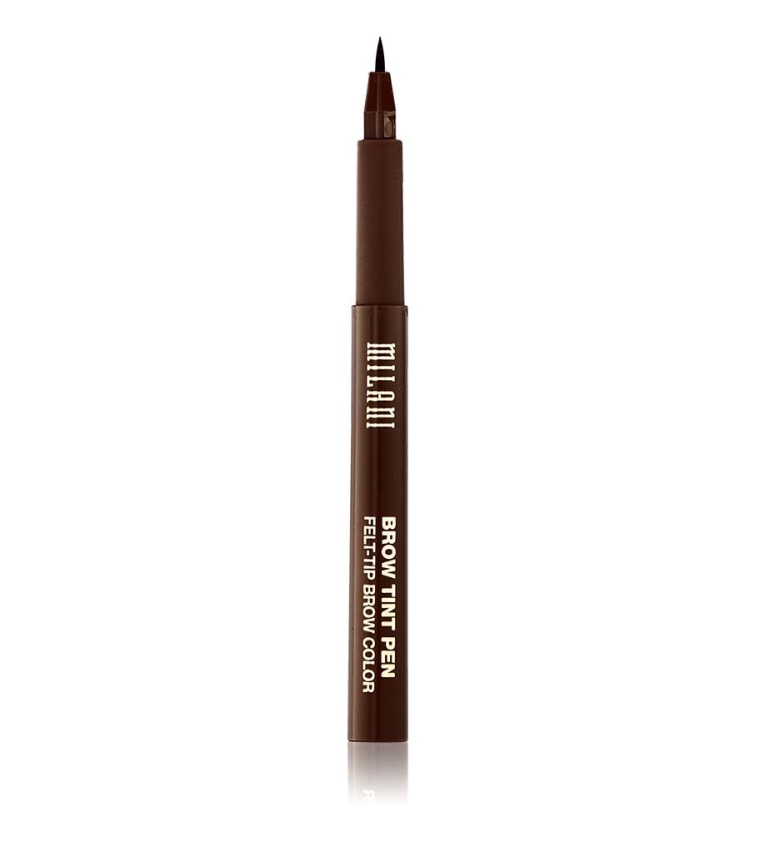 RELATED: 25 drugstore makeup buys recommended by celebrity makeup artists
Sania Vucetag of Sania's Brow Bar, celebrity clients include Matt Leblanc, Anthony Anderson, Tony Hale
15. TWEEZERMAN Facial Hair Scissors ($17, cvs.com): "Try lifting brows straight up with a spoolie and using scissors. For men (especially), it's very important you lift upward and trim only to even the brow, not change the shape."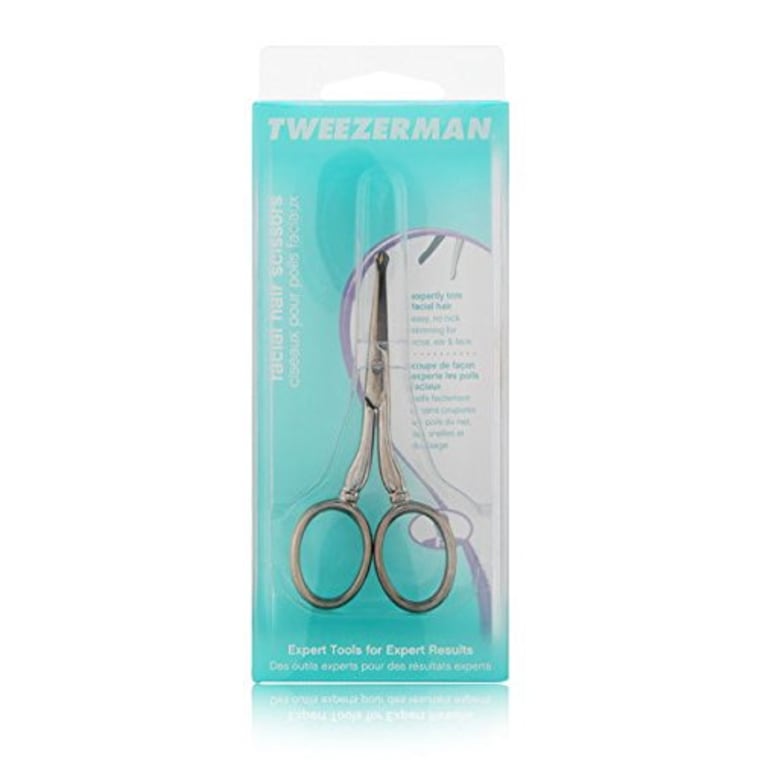 Lauren O'Leary
Celebrity clients include Nikki Taylor, Charlotte McKinney and Cindy Crawford's daughter Kaia Gerber.
16. Maybelline Master Shape Eyebrow Pencil, ($7, jet.com): "What I love about these pencils is that they have a very fine tip, which makes it easy to give the brows a very natural look. It twists up, so you don't have to reach for a pencil sharpener. The other end has a small little brush resembling a mascara wand so you can comb through the brows during the process of application."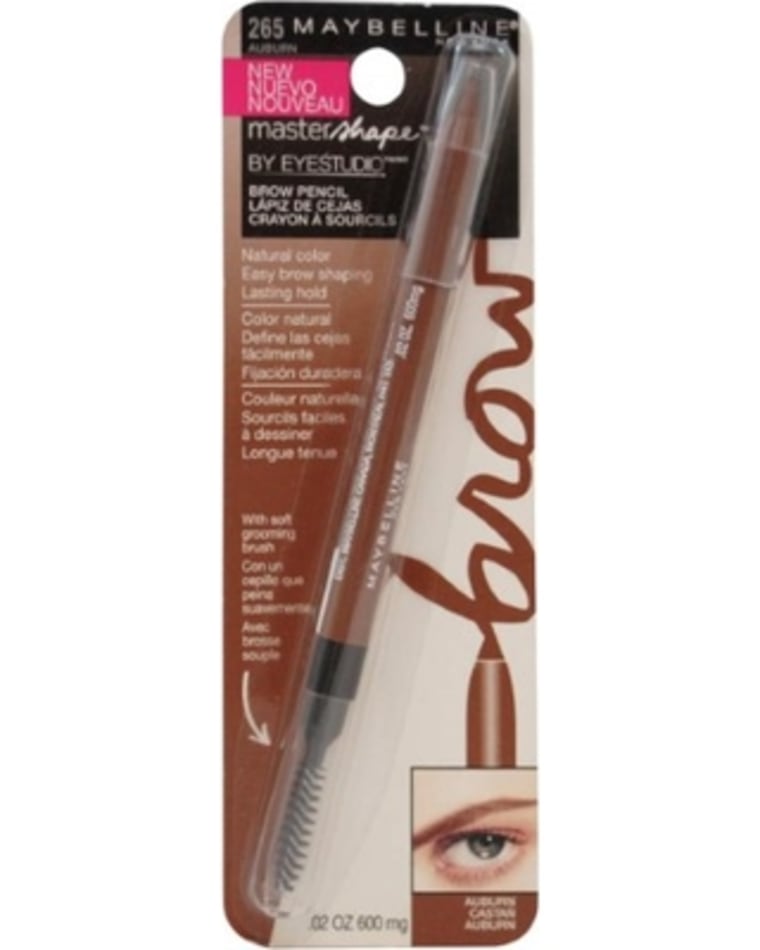 Heidi Carney
Celebrity clients include Marie Leggette of the Curvy Fashionista blog.
17. Maybelline Eye Studio Master Precise ($7, drugstore.com): "I love this pencil. Super easy to use and stays on through the summer heat. Use it with a light hand and it will look super natural."