As we look forward to wearing new fall fashions, our beauty routine is also ready for an update. From eye shadows to mascaras, liners and more, here are the best eye makeup buys approved by celebrity makeup artists. And they're all available at your local drugstore!
Guilt-free shopping? Now that's a concept we can get behind.
1. Revlon All-In-One Mascara
($6, target.com)
"This mascara has a small brush, which helps to coat all of your lashes so your lashes look lifted, lush and long," says celebrity makeup artist Melanie Inglessis, whose clients include Olivia Wilde, Britney Spears, Kate Hudson and Lea Michele.
2. Maybelline Colossal Volum' Express Mascara
($5.29, target.com)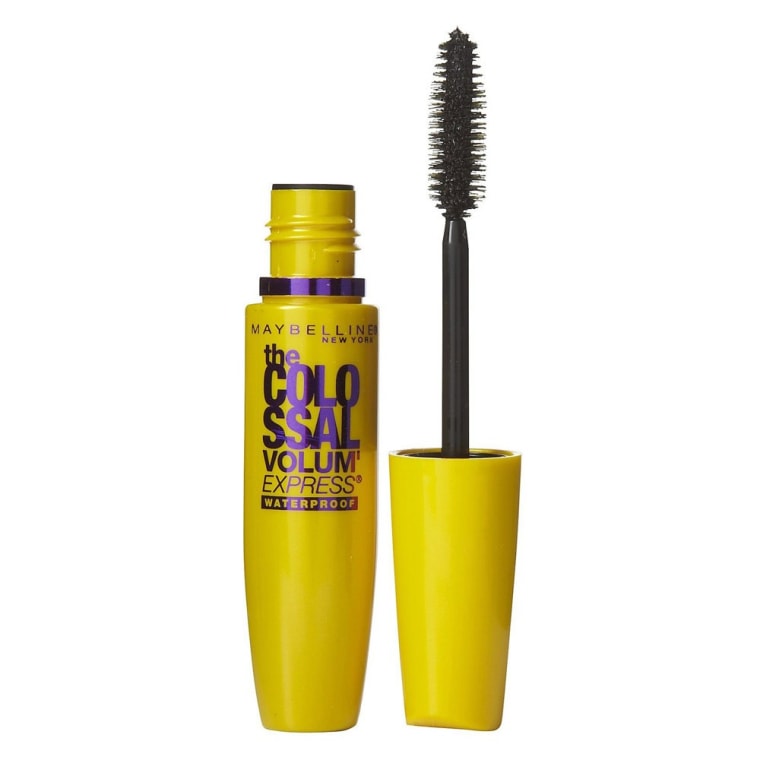 "The thicker brush is amazing and makes it impossible for lashes to clump. I love how it makes lashes appear longer and fuller and the results are immediate," says Marco Ochoa, celebrity brow threader, makeup artist and owner of EcoBrow Studio in Beverly Hills, whose celebrity clients include Camila Alves McConaughey and Christina Milian.
3. La Roche-Porsay Redermic Eyes C Daily Sensitive Eyes Anti-Aging Fill-In Care
($30.58, jet.com)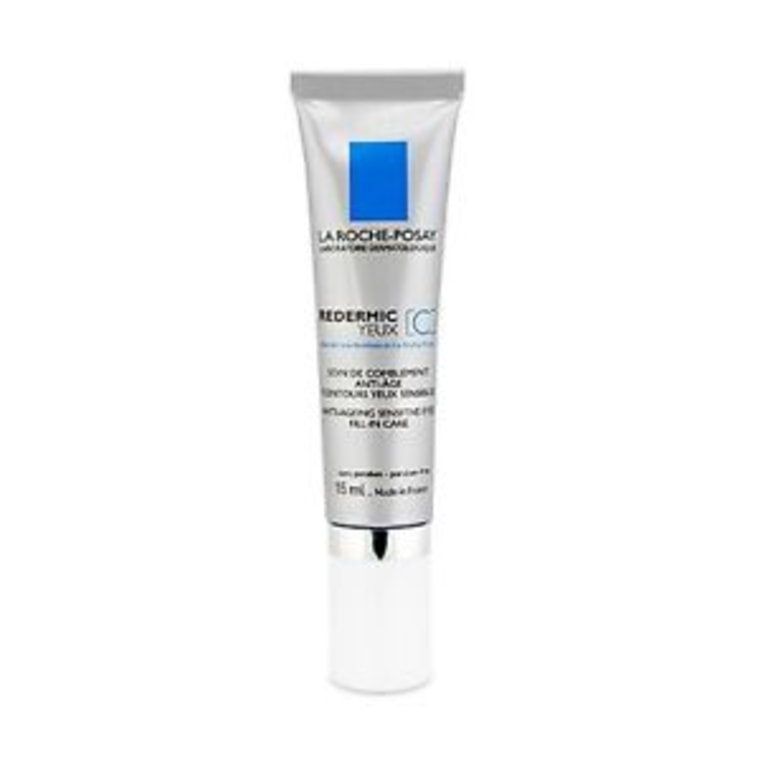 "This eye cream contains hyaluronic acid, which is a natural plumper, and vitamin C, providing a blurring effect. It is perfect alone or under concealer to help 'fill-in' fine lines around the crow's feet," says Marie Reyes who owns MedSpa in Dallas and is on "Real Housewives of Dallas."
4. Maybelline Master Primer Eye
($7, target.com)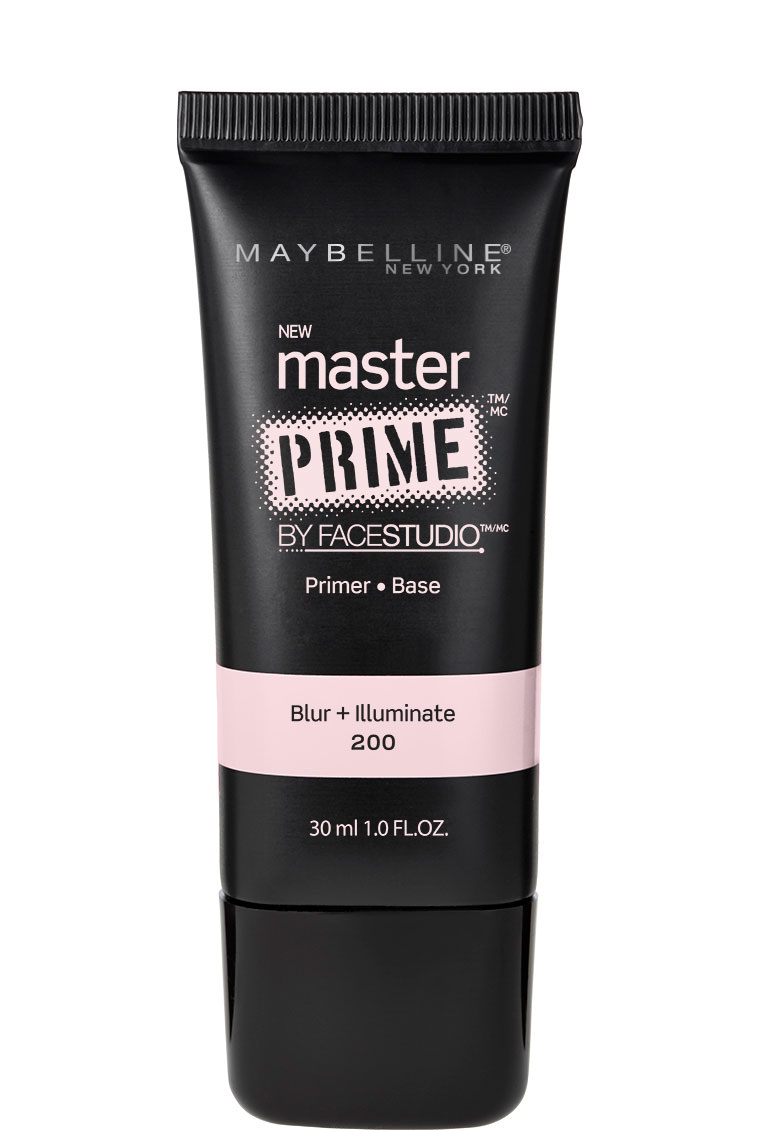 "It provides a great foundation for all-day, crease-free eye shadow. I sometimes wear it without applying shadow for a natural look," says Reyes.
RELATED: 15 drugstore face washes celebrity experts trust for great skin
5. Maybelline Brow Define and Fill Duo
($6.25, walmart.com)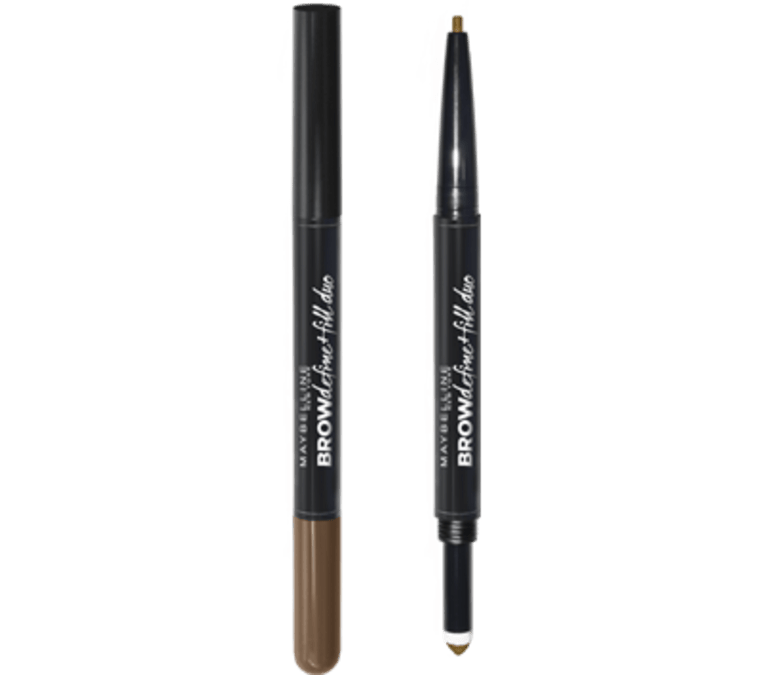 "Brows are everything right now and this product offers a beautiful, easy way to define and enhance your natural brows. The technique is just as easy as the photos they show and the colors are very natural," says Reyes.
6. L'Oreal Voluminous Waterproof Black Mascara
($5.89, target.com)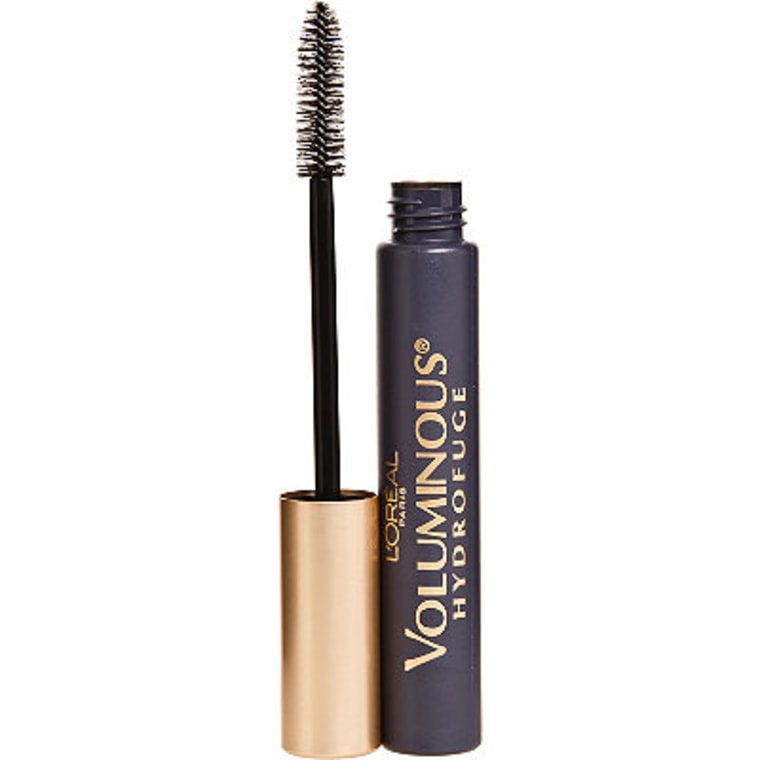 "This mascara is the best! It's long-wear and doesn't clump," says Evy Drew, makeup artist for Book Your Look services in New York City.
7. Kiss Ever EZ Lashes Trio Lash Set
($6, walgreens.com)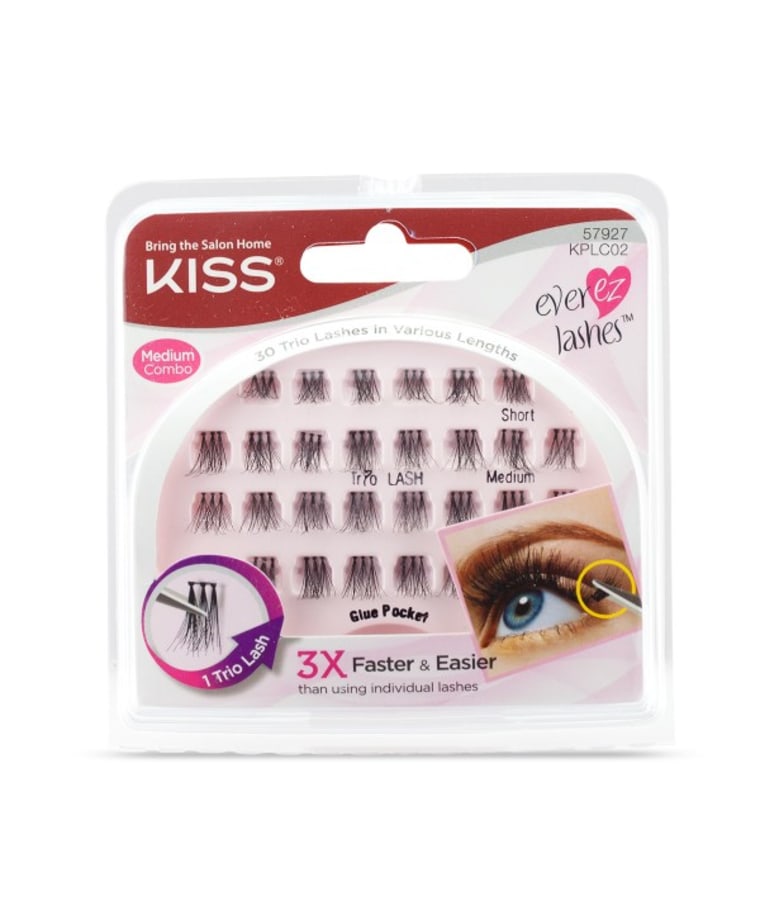 "They add the perfect lift to tired eyes and are an easy way to perk up your look," says Drew, whose clients include Mary-Louise Parker and Ana Gasteyer.
RELATED: The 5 biggest makeup mistakes women over 50 make — and how to fix them!
8. Cargo Swimmables Eye Pencil
($18, dermstore.com)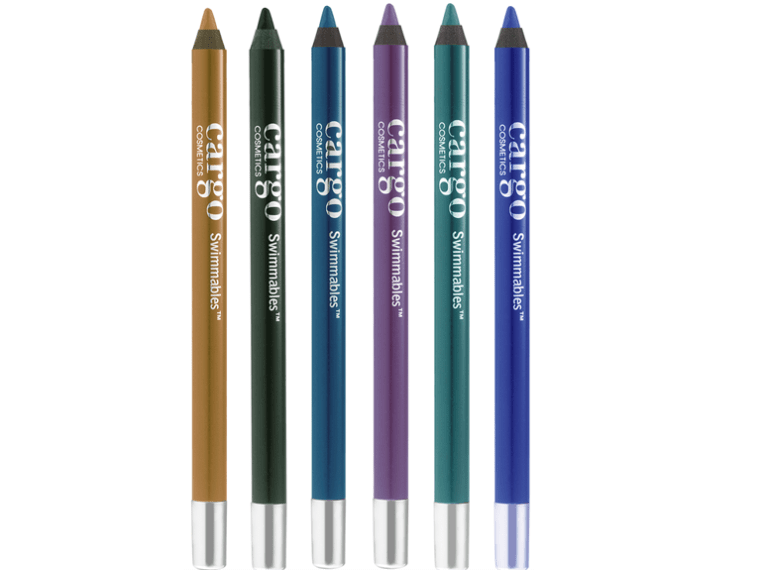 "These eye pencils are truly waterproof and come in 12 gorgeous shades. You can go from the pool to dinner and it won't even smudge," says Drew.
9. Maybelline Color Tattoo Eyeshadow
($5.39, target.com)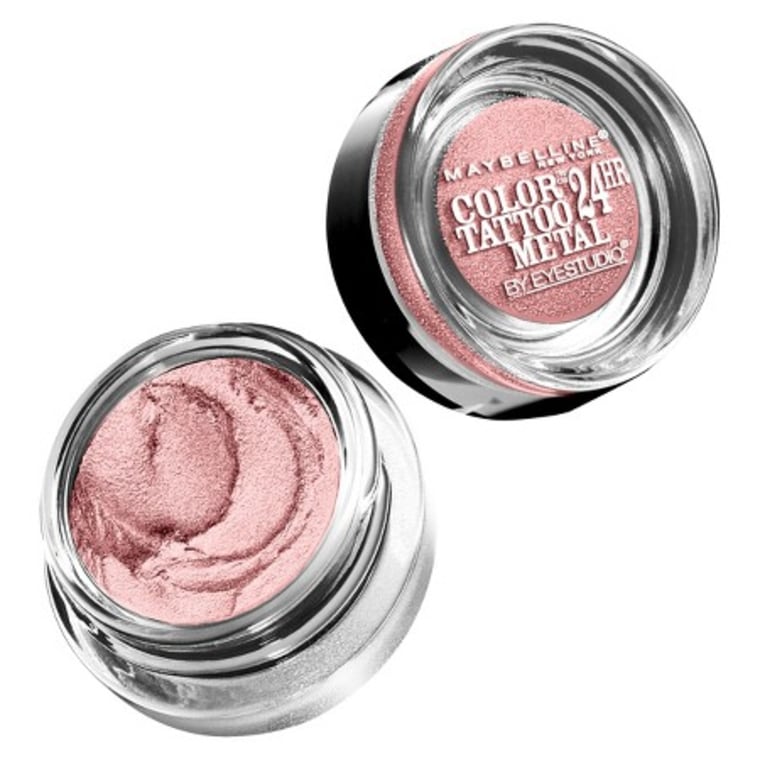 "They have a beautiful variety of colors, creamy, blend-able texture and waterproof staying power! 'Bad To The Bronze' is my favorite color to take you from summer to fall — pair with a sheer papaya color in the summer and as soon as the weather gets colder, pair it with a taupe cheek and a crimson lip," says Ames Amore, makeup artist whose celebrity clients include David Yurman and Jackie Gordon of "The Bachelor."
10. Garnier Nutritioniste Skin Renew Anti-Puff Eye Roller
($10.59, target.com)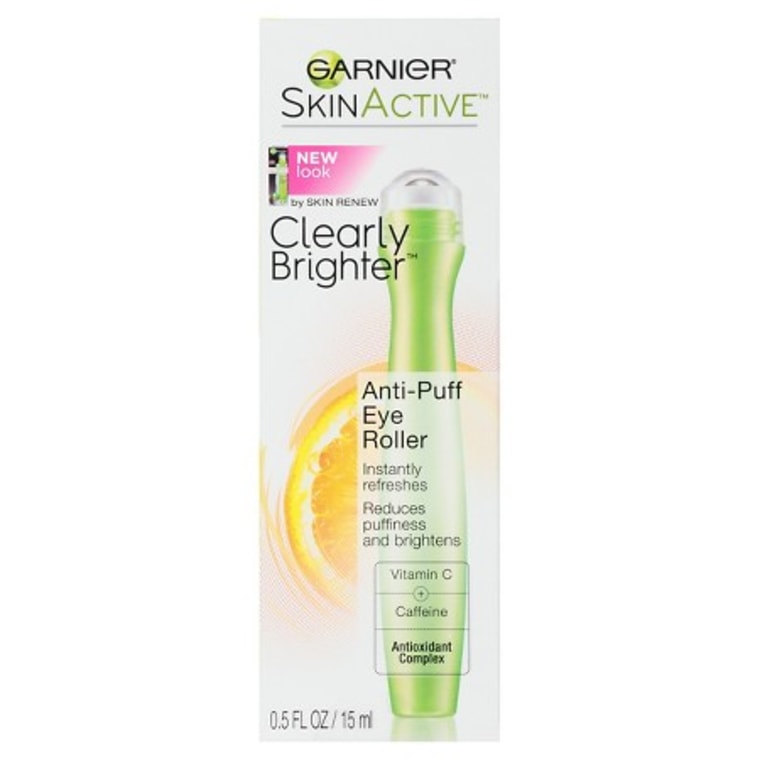 "One of my favorite things to do first thing when I wake up is to swipe my eye roller all over my puffy, sleepy under-eye area. It's the only thing that makes me feel truly awake and I keep mine in the fridge for an added bonus; Putting something cold under your eyes immediately depuffs any bags and the caffeine and mint ingredients ensure that they stay depuffed for the rest of the morning," says Laramie Glen, makeup artist whose celebrity clients include Jennifer Tilly, Jamila Velasquez of "Empire" and Taryn Manning.
11. Revlon Super Length Mascara
($6, target.com)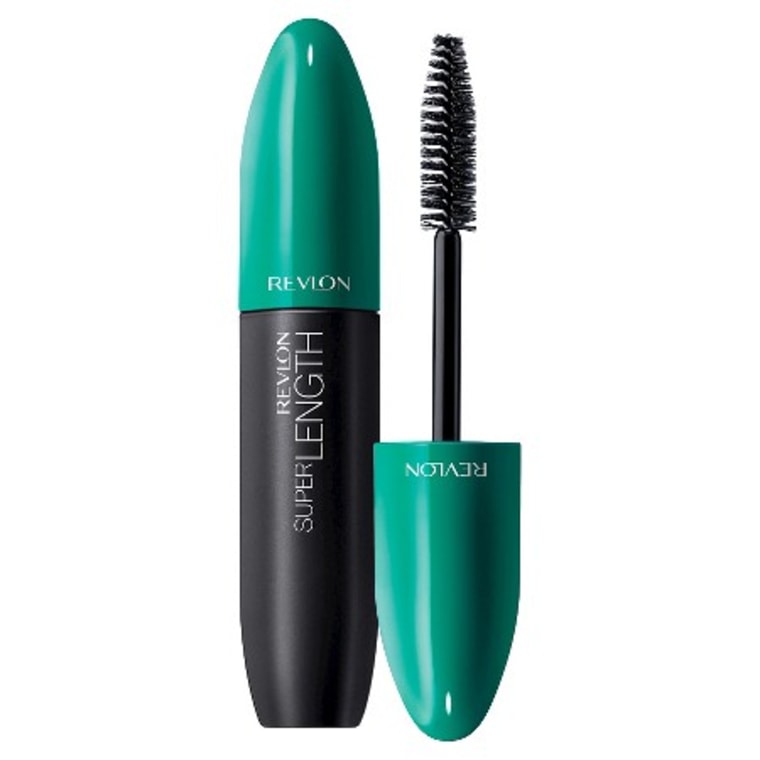 "The product is lengthening and the wand is structured to elongate lashes for all-day-long volume," says celebrity makeup artist Angel Morales of Bella On Demand Beauty. Bella On Demand clients have included Rihanna, Kim Kardashian, Jennifer Lopez and Elle McPherson.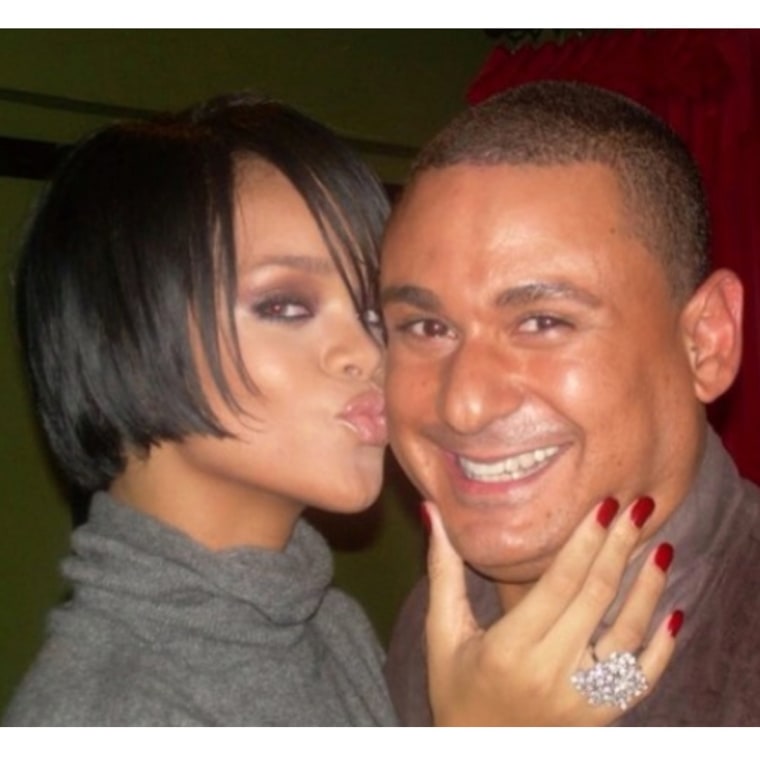 12. Biore Daily Deep Pore Cleansing Cloths
($13.93, walmart.com)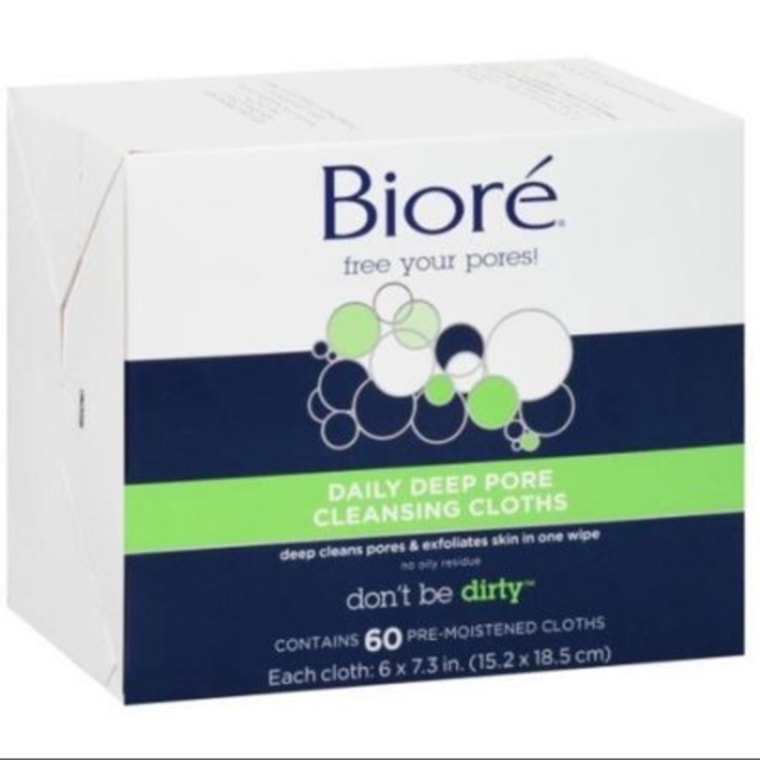 "They deep clean and remove all makeup and dirt, plus they exfoliate. I like these even to just clean my face, even if my face is product-free. It's one stop shopping for cleansing your face!" says Celebrity makeup artist and brow master Ramy Gafni.
RELATED: Is the new 'eyeliner stencil' all it's cracked up to be?
13. Maybelline Eye Studio Color Tattoo Pencils
($6, target.com)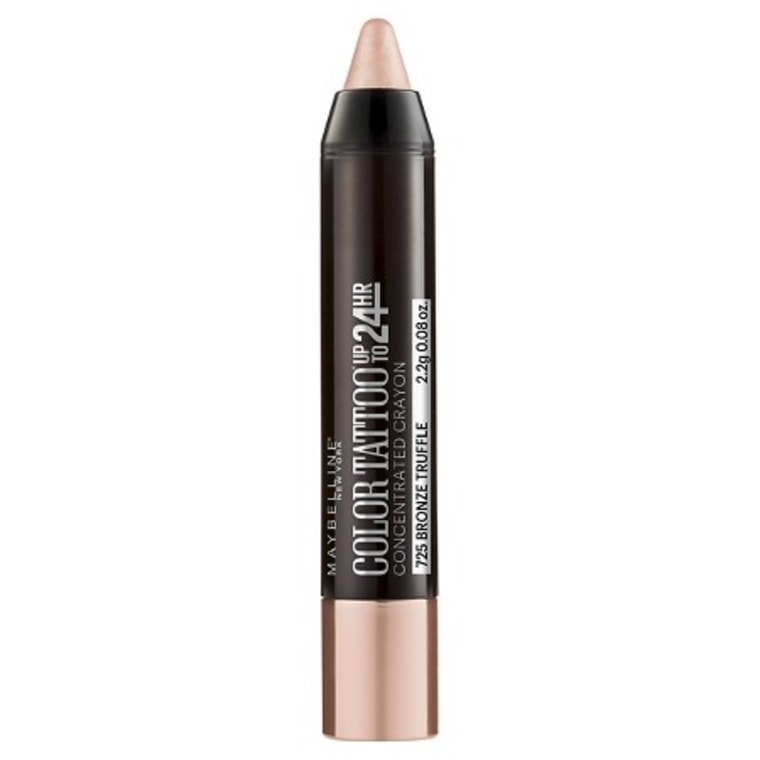 "They are long-wearing as well as easy to apply, so they're great for quick makeup," says Gafni, whose clients include Taylor Swift, Tina Fey and Naomi Campbell.
14. Maybelline The Nudes, Eye Shadow Palette
($9, target.com)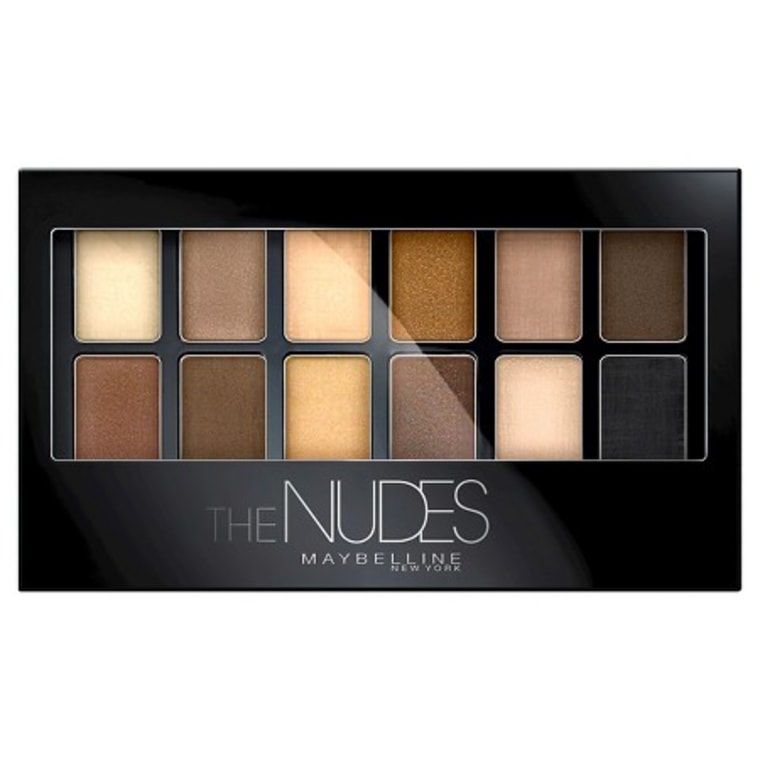 It's a "great palette of eye shadows with perfect colors to use when going into the fall season. Perfect shades for a smokey eye look. Needless to say, it's a great quality-to-price ratio!" says celebrity makeup artist Alma Léa Sadeghi of Angelo David Salonin New York City.
15. L'OREAL Brow Stylist, Prep and Shape Pro Kit
($13, target.com)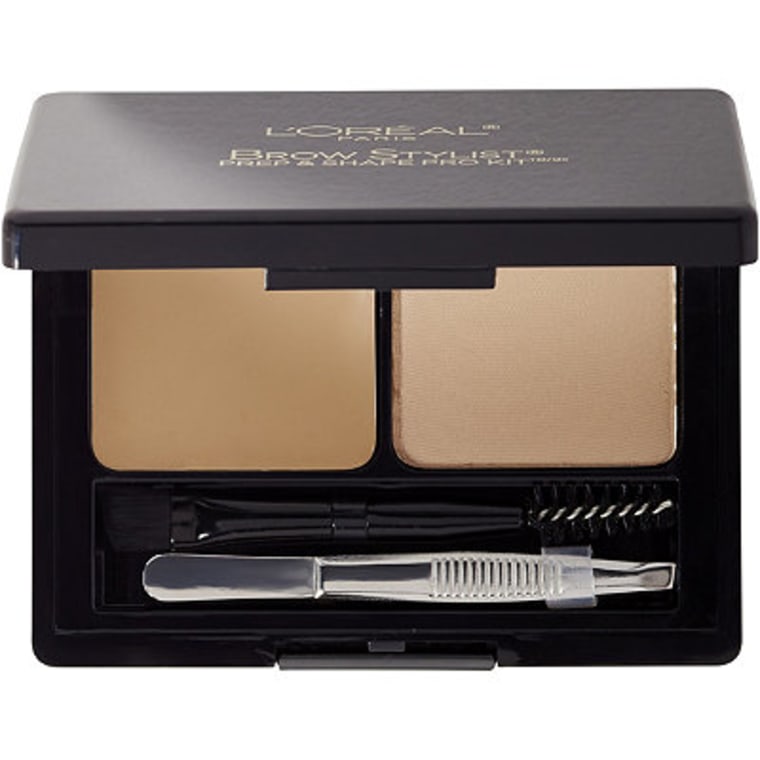 "The perfect kit for your eyebrows. Shaping and coloring is easy since it comes with the tweezers, angled brush and spoolie brush you need for a neat look. It's easier to apply than coloring the eyebrows with a pencil and gives a more natural look with a great price as well," says Sadeghi, whose clients include Coco Rocha, Joy Marks and Aviva Drescher.
Well, what are you waiting for!