Forget the filters and "perfect" posts — TODAY Style is getting real! This week is all about being honest, authentic, transparent and, well, real about everything from wrinkles and body image to dressing room anxiety and aging. Use the hashtag #RealWomenHave _____ to share the topic about which YOU want to get real.
It's no secret that the fashion industry can be extremely biased toward women who don't adhere to a certain image or fit into sample sizes. Even acclaimed actresses can't get top designers to dress them for red carpet events!
Here are 15 accomplished actresses, singers, performers and models who've spoken out against these discriminating practices.
1. Melissa McCarthy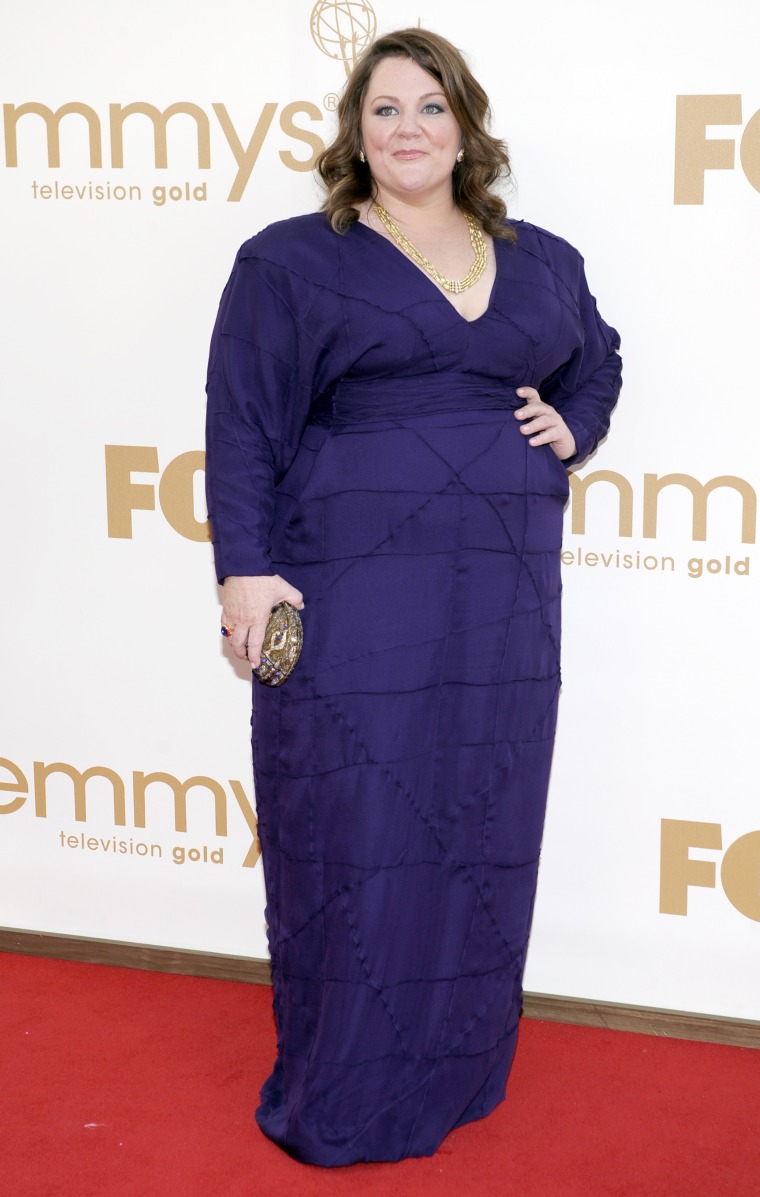 McCarthy has been very vocal about how "impossible" it is to find clothing in her size that's still fashion-forward. In fact, the actress became so fed up with the fashion industry that she decided to design her own plus-size line with Daniella Pearl in 2014. "Two Oscars ago, I couldn't find anybody to do a dress for me," the star told Redbook. "I asked five or six designers — very high-level ones who make lots of dresses for people — and they all said no."
2. Leslie Jones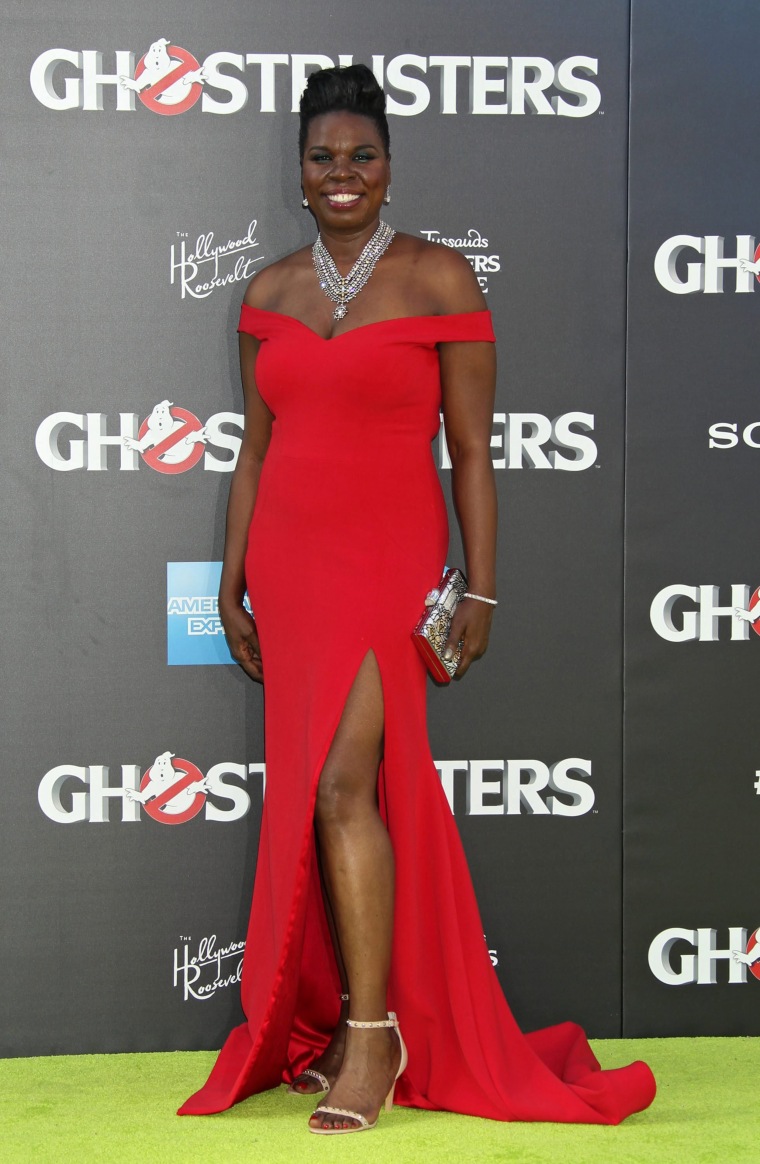 In 2016, Jones tweeted that she was having trouble finding a dress for the premiere of her movie, "Ghosbusters." Designer Christian Siriano was quick to save the day with two simple emojis: a hand and a wave.
After receiving praise for stepping up, Siriano spoke out on facebook saying: "It shouldn't be exceptional to work with brilliant people just because they're not sample size. Congrats aren't in order, a change is." The two have been a force to be reckoned with since then with Siriano custom designing many of Jones's red carpet looks.
3. Bryce Dallas Howard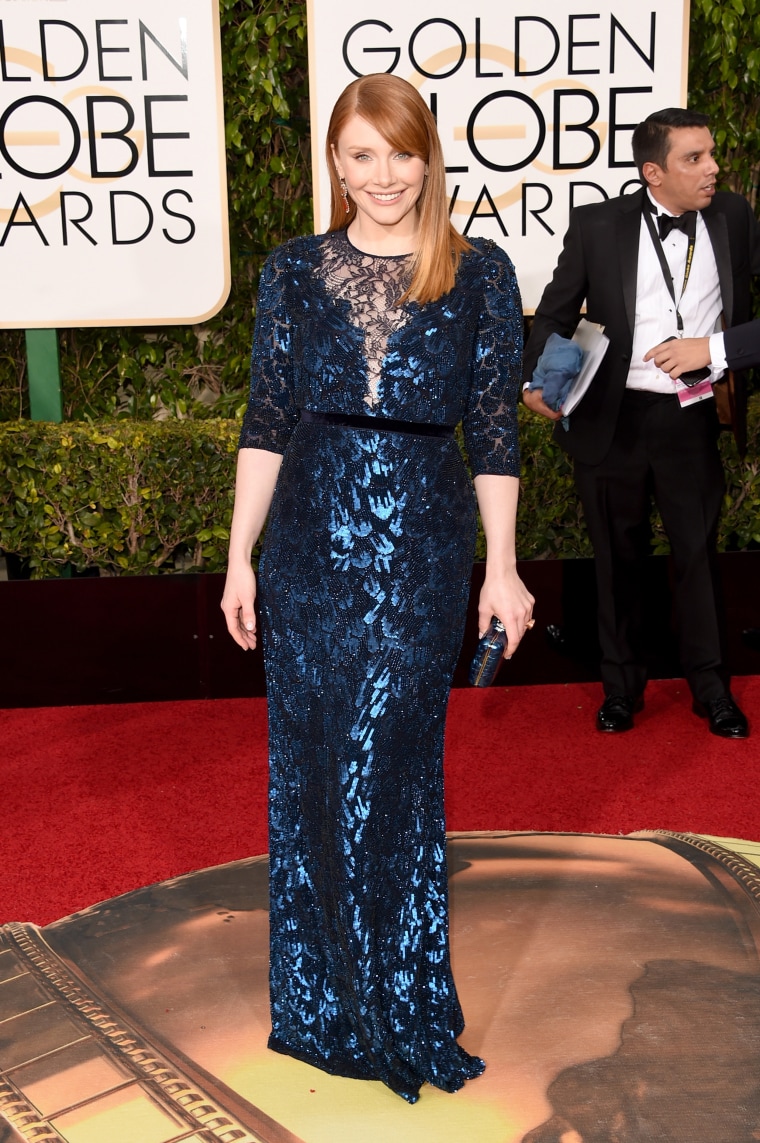 At the 2016 Golden Globes, Howard didn't hesitate when she was asked which designer she was wearing: She bought her Jenny Packham dress herself at Neiman Marcus earlier that week. She explained that it was refreshing to go into a store and have many dress options in size six instead of the one that designers may or may not have for her. This wasn't the first time that she did some department store shopping before a big event and it probably won't be the last.
4. Octavia Spencer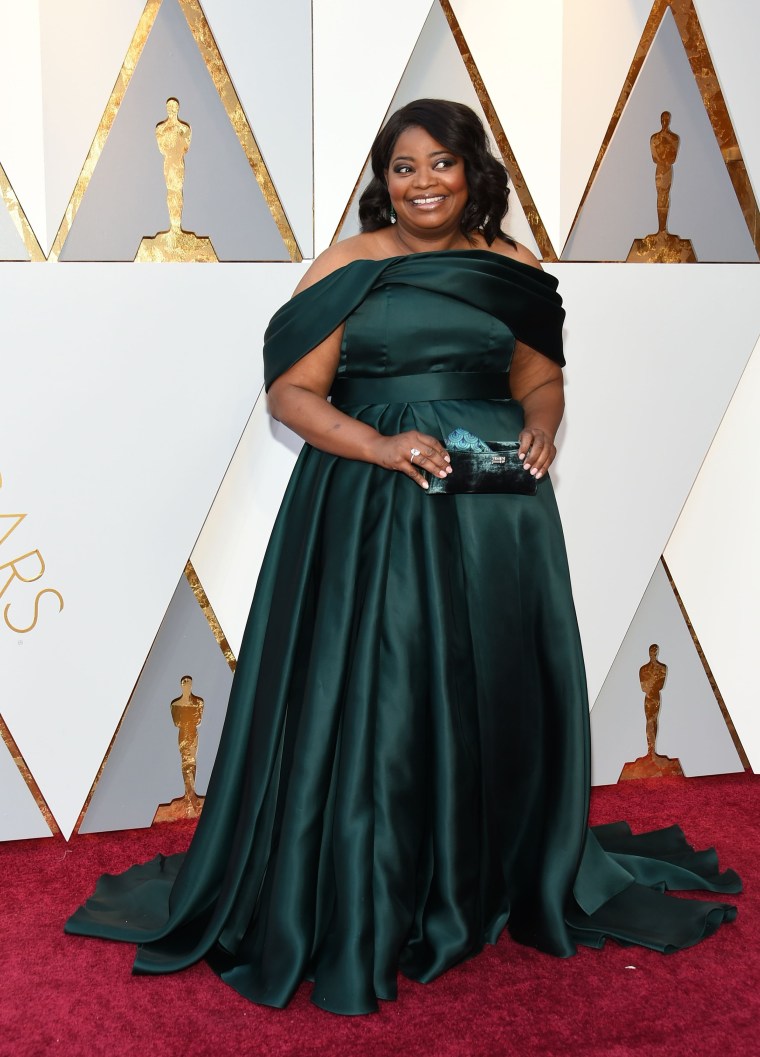 Just a week before her 2012 Golden Globes win, Spencer told reporters that she still hadn't found a dress, according to Hollywood Reporter. "I'm just a short chubby girl," she said on the red carpet at the Palm Springs International Film Festival. "It's hard for me to find a dress to wear to something like this! It's a lot of pressure, I'll tell ya. No designers are coming to me! Maybe I should have sworn off peanut butter last year instead of this year. One of the best things about awards shows are you get to wear clothes you would never get to wear."
5. Rachel Bloom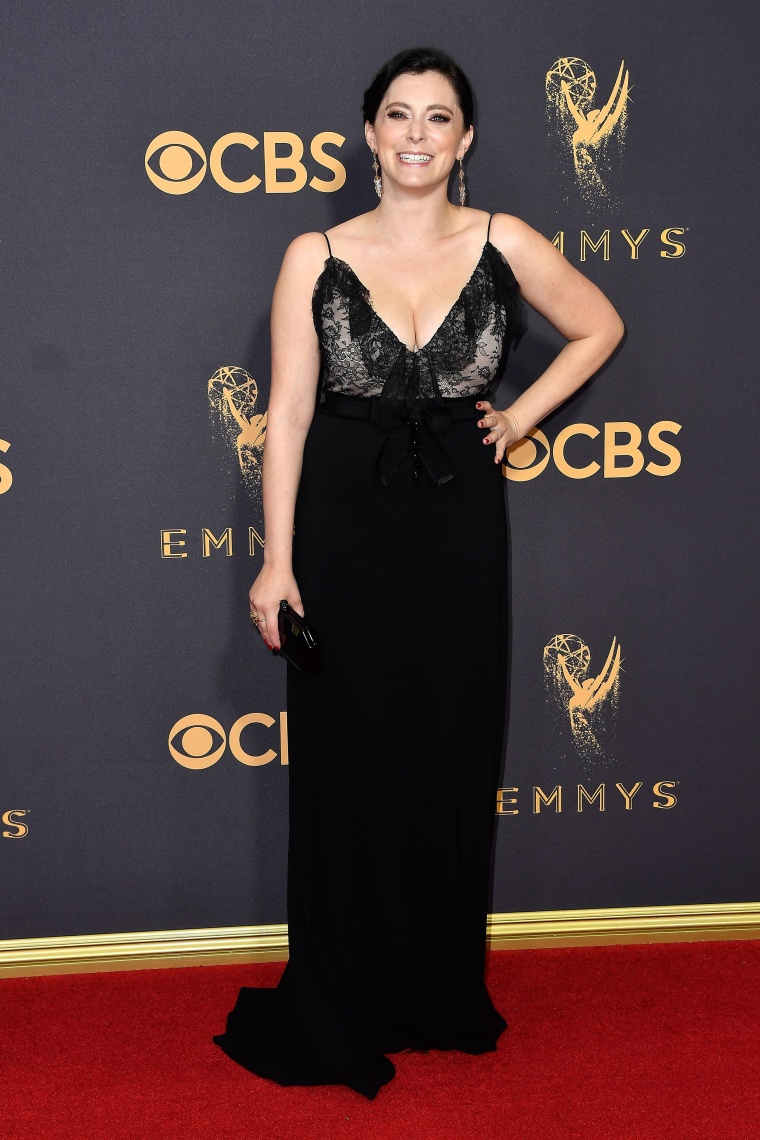 "The Crazy Ex-Girlfriend" star revealed that she purchased her $3,500 Gucci dress for the 2017 Emmys herself after the brand refused to dress her. "It is hard to get places to lend to me because I am not a size zero, but also I can afford it, so it's OK," she told E! on the red carpet. Bloom sold the dress on The RealReal the day after the show.
6. Dascha Polanco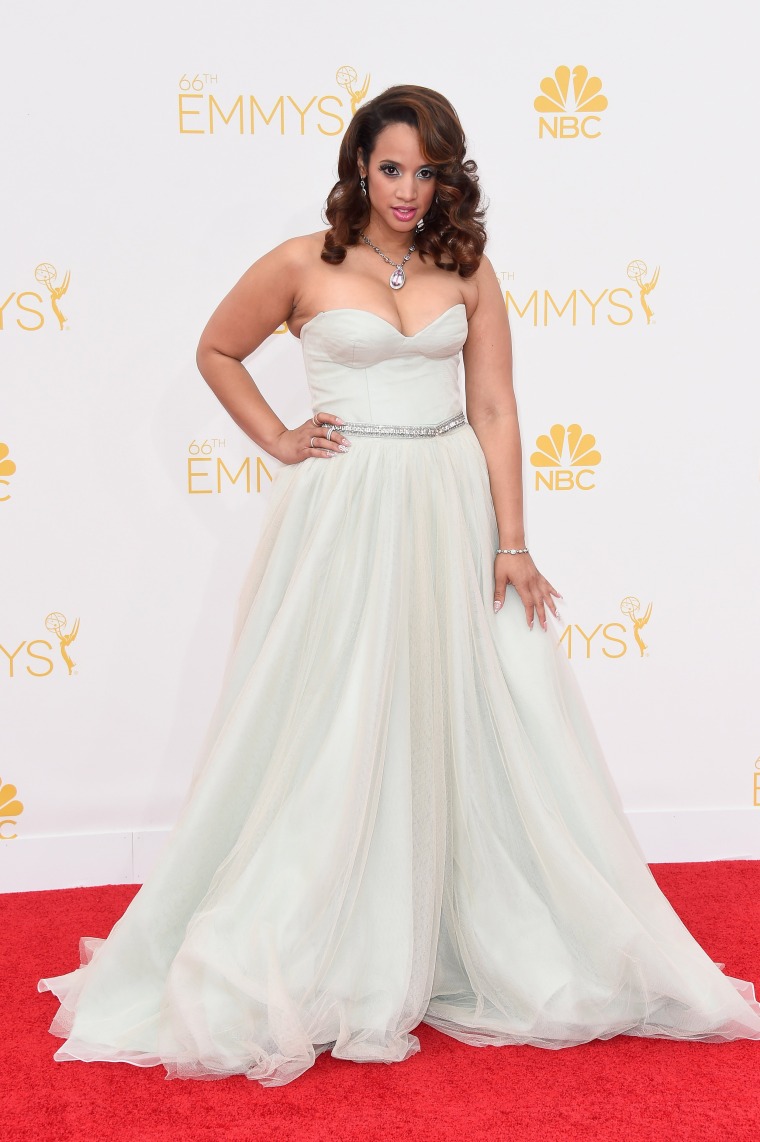 Polanco shared her struggle to find brands willing to collaborate with celebrities beyond a sample size. "I had a situation with a high-end brand the other day where I had personally invested so much money purchasing their items, and I love what they do, so I had my publicist reach out to their PR team. Their response was, 'Oh, you're not the sizes we have, not right now, maybe in the future,'" Polanco told Vogue.
7. Christina Hendricks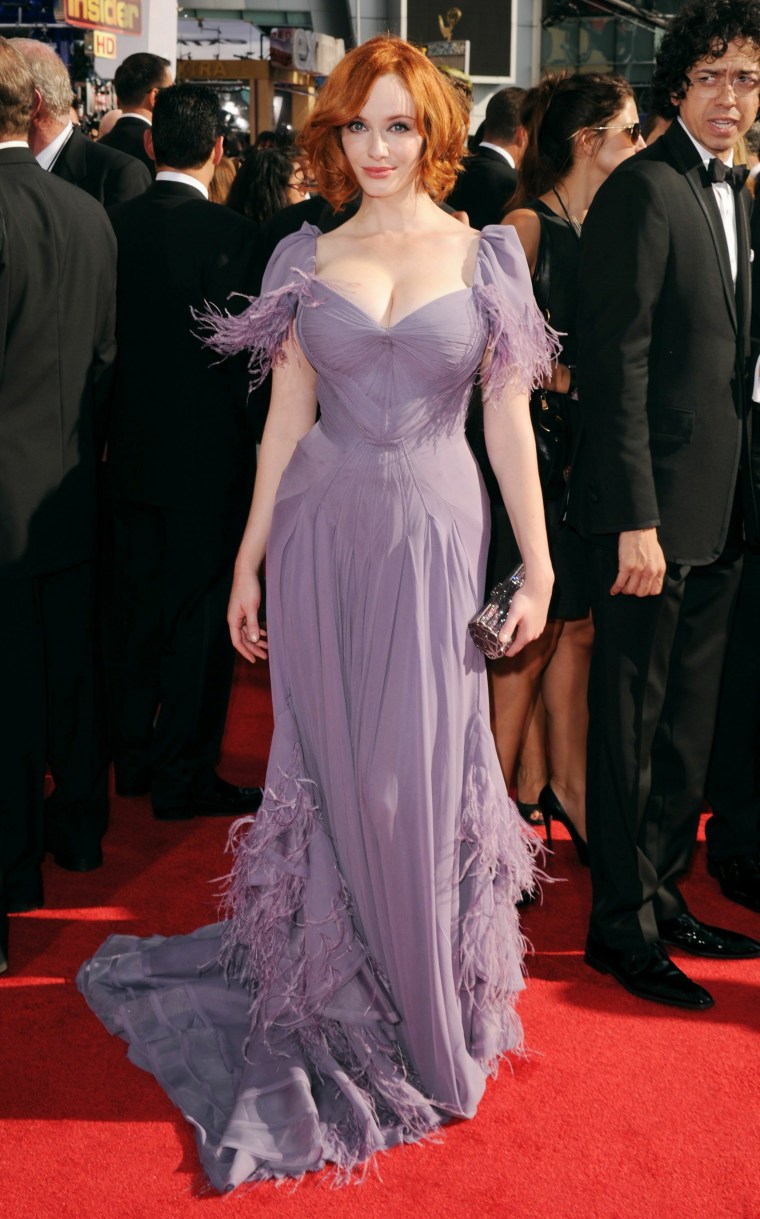 Although bombshell Christina Hendricks has been celebrated over the years for embracing her curves, the "Mad Men" star, who wears a size 12, said it is hard to find a dress that complements her shape. "It is difficult come awards season, and I need to find a gown to walk down the red carpet in, and there are only size zeros and size twos available. Then it becomes downright annoying because all these designers are saying, 'We love 'Mad Men,' we love Christina, but we won't make her a dress," Henricks shared in a 2010 Glamour interview.
8. Amber Riley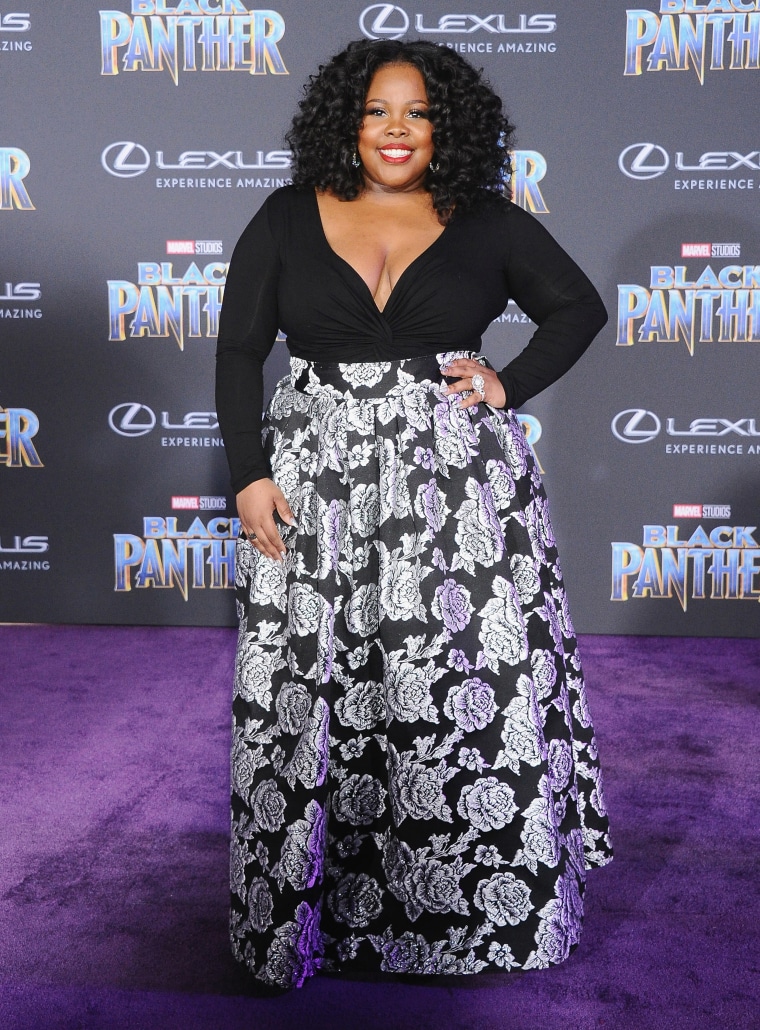 In 2015, Riley tweeted her support to blogger Gabi Fresh after she went on a Twitter rant about the lack of event-ready clothing options for plus-size women. The star emphasized that there are very few stores that stock readily available and stylish options in larger sizes. Because of this, larger-sized actresses always risk seeing other women in the same dress on the red carpet.
9. Gabourey Sidibe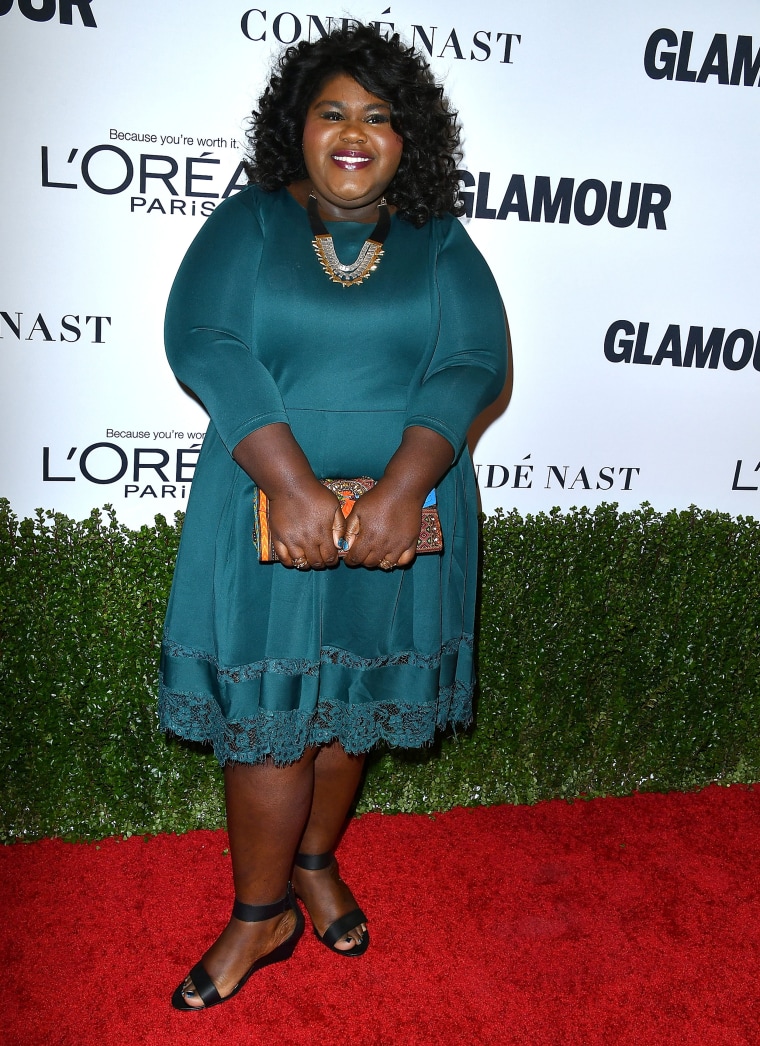 Although she admits that her size makes finding clothing difficult, both off and on the runway, Sidibe told Harper's Bazaar, "I don't really care because it gives me more freedom."
10. Hayden Panettiere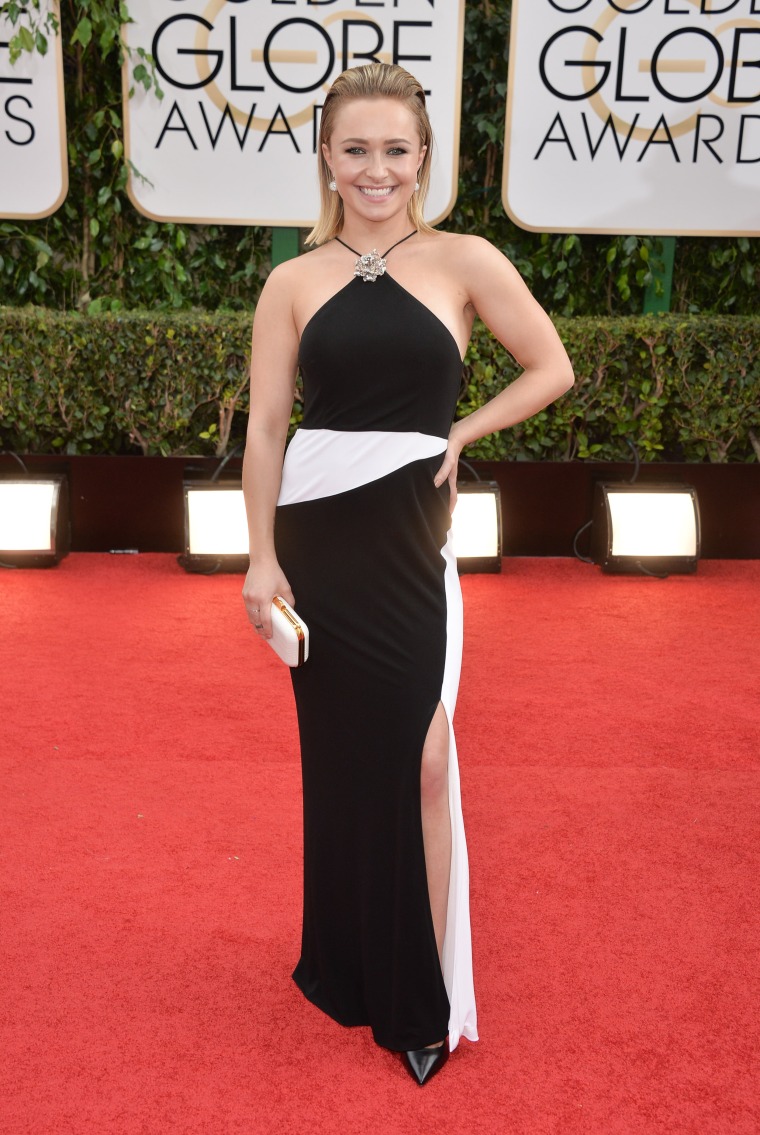 When Tom Ford would only dress one actress for the 2014 Golden Globes, Panettiere didn't let that stop her from wearing the design she loved. Instead she went out and bought her own Tom Ford masterpiece and wore it proudly.
11. Aidy Bryant
After years of "begging" high-end designers for dresses that plus-sized women in film and television can wear to events (as she told People), Aidy Bryant was thrilled when Eloquii approached her to make a custom dress for the 2016 Emmys.
12. Ashley Graham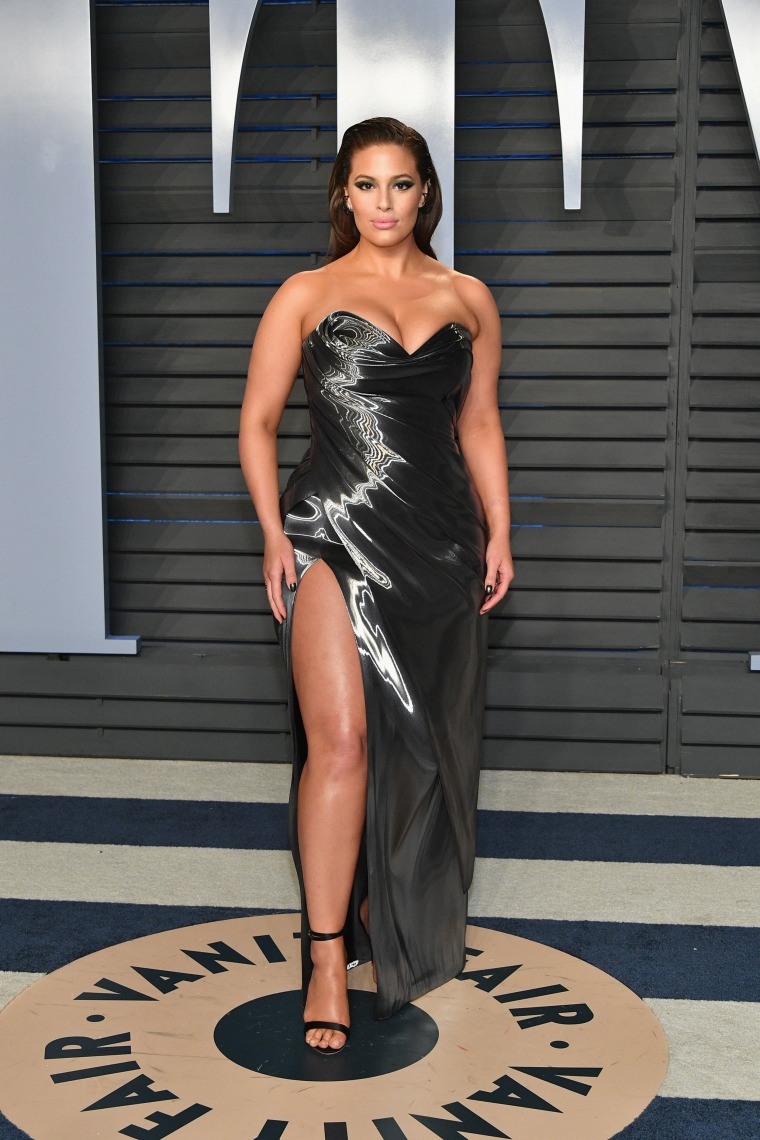 Graham looked stunning on the January 2016 cover of British Vogue, but achieving the final product wasn't easy. In an editor's letter, British Vogue editor-in-chief Alexandra Shulman said that many brands "flatly refused" to lend clothing to the model because she was out of the "sample range." Coach was the only brand that enthusiastically stepped up to dress the beauty.
13. Beyonce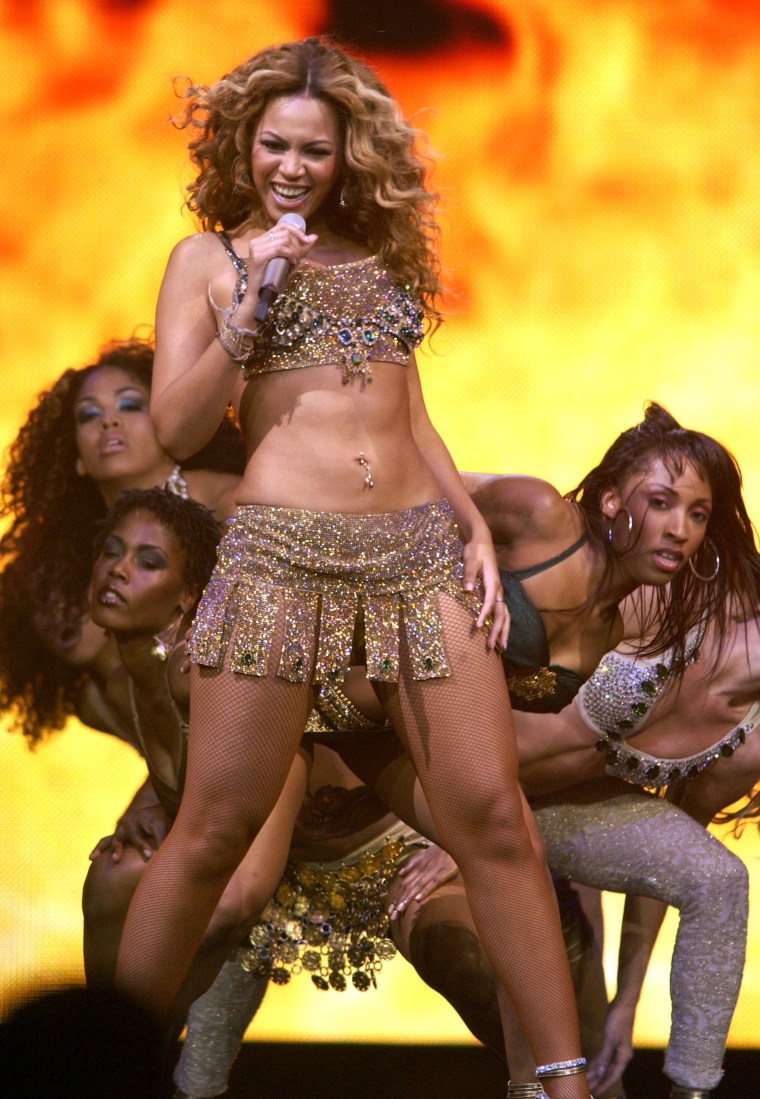 Designers would kill for the chance to dress Beyonce now, but that wasn't always the case. In her acceptance speech for her Fashion Icon Award at the Council of Fashion Designers of America, Beyonce said that in her Destiny's Child days, her mom made all of her costumes by hand because high-end labels "didn't really want to dress four black, country, curvy girls."
14. Khloe Kardashian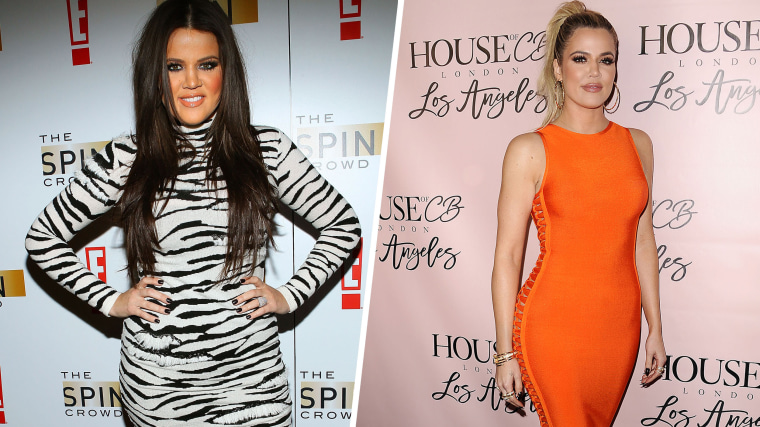 Before her 40-pound weight loss, it was hard for the Kardashian sister to find clothing options on shoots. She told Harper's Bazaar, "There would always be this attention on Kourtney and Kim, but I was too much work for (stylists) or they had nothing in my size. I wasn't even that crazy big!"
She only works with Monica Rose, a long-time "Keeping Up With The Kardashians" stylist: "At my fattest, Monica would always come with racks of clothes and make me feel special."
15. Danielle Brooks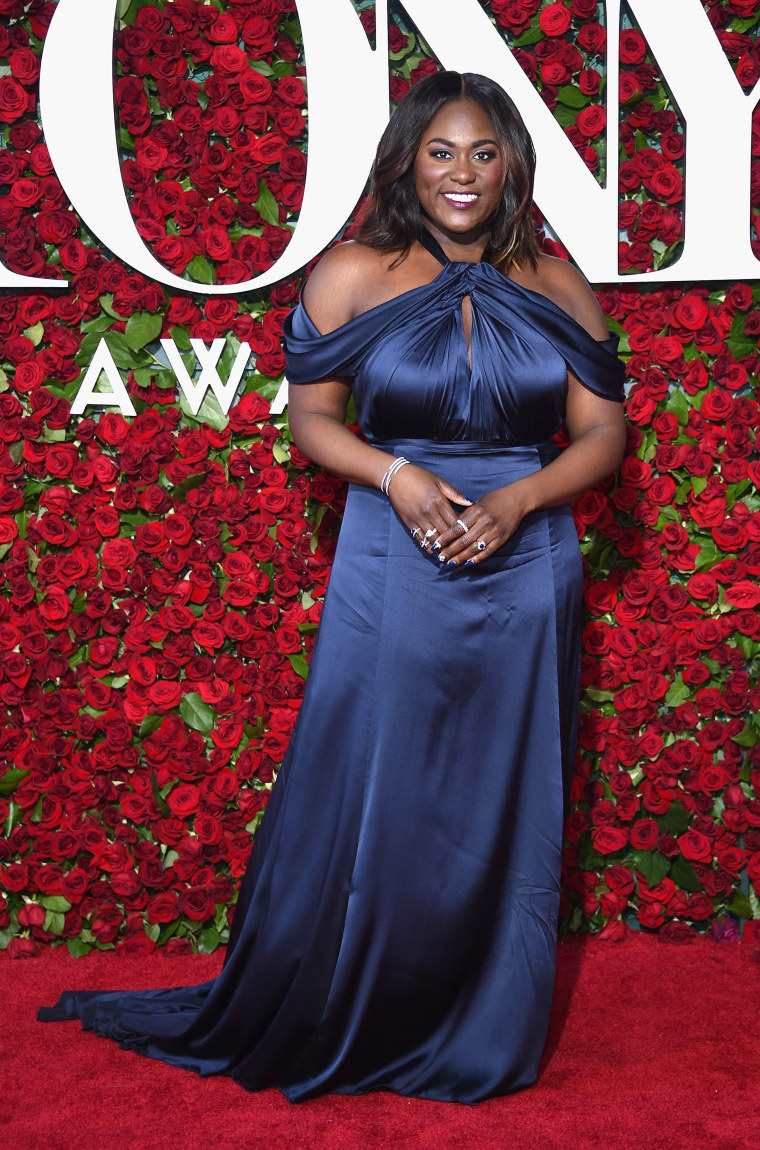 In an interview with PeopleStyle, Books aptly pointed out that 67 percent of women in the world are classified as plus-sized. This staggering statistic begs the question: "So why are we not dressing for (them)?" "It makes you feel like you're 'less than' when you only have four options and three of them are in black or blue. It's really not fun," Brooks said. "I don't see why I can't get to wear Tom Ford or why I can't wear Gucci or whatever those big name brands are. I don't understand why I can't be your 'It' girl."
See more from Real Week: