Think the TODAY team is the only group going all in on '90s costumes this year? As if!
Whether you're still trying to come up with a last-minute costume idea, or the TODAY costume reveal flooded you with waves of '90s nostalgia, we've rounded up some of our favorite costumes inspired by the decade.
Sit back, relax and bask in these amazing '90s getups.
1. "Wayne's World"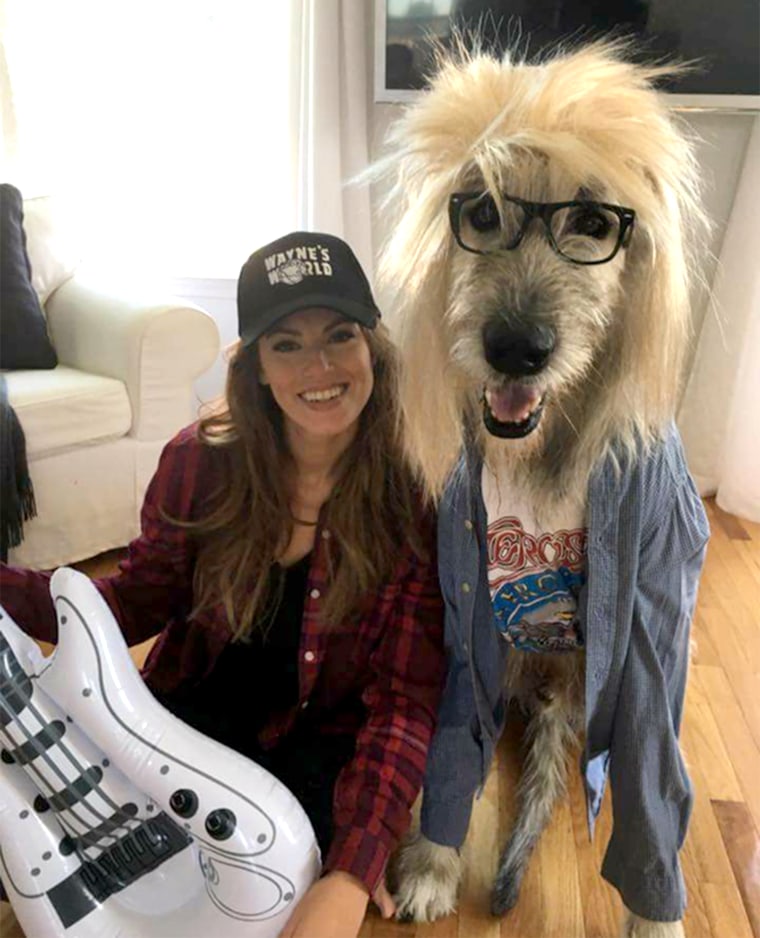 2. "Ace Ventura"
3. "Clueless"
4. "Fresh Prince"
5. Game Boy
6. "Edward Scissorhands"
7. "Hocus Pocus"
8. Backstreet Boys
9. Kurt Cobain and Courtney Love
10. Beanie Babies
11. Spartan Cheerleaders from "Saturday Night Live"
12. "Scream"
13. "Doug"
14. "Aladdin"
See more from TODAY's Halloween celebration!