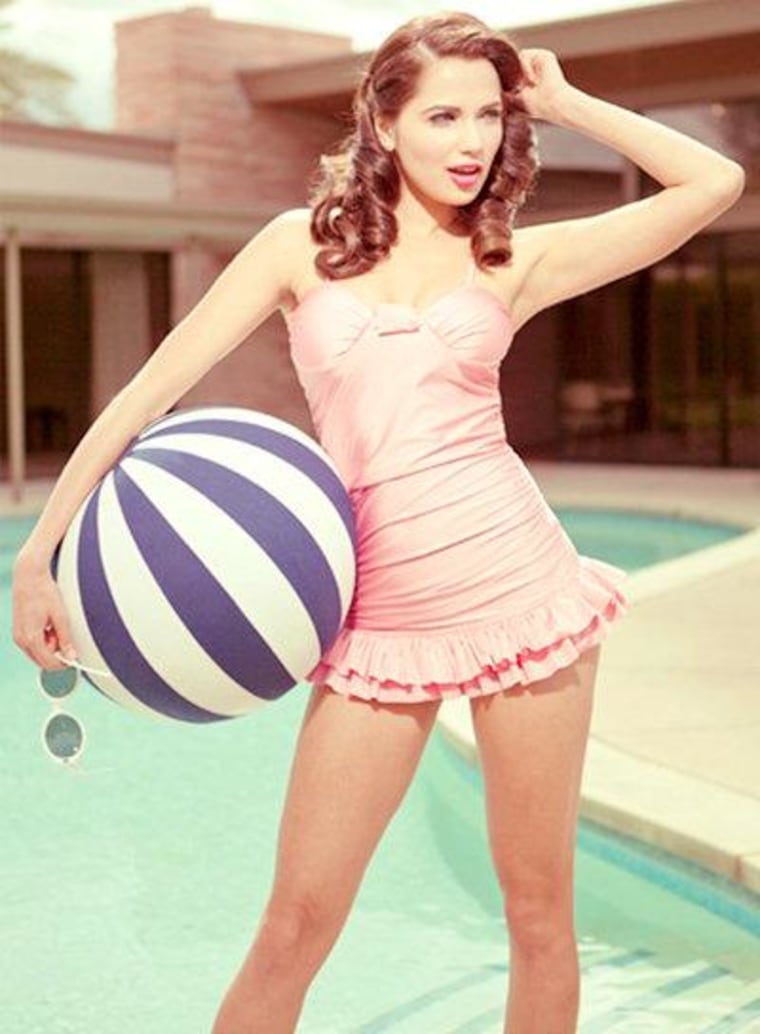 It's officially pool party season, and my faded string bikini has seen better days. That means I've got to find a cute new swimsuit — pronto. Problem is, buying a bathing suit is the shopping equivalent of riding a Tilt-a-Whirl after eating a giant funnel cake. I'm anxious before and slightly queasy after.
Luckily, I have one thing working in my favor this year: the retro-inspired 1960's style swimsuit. The vintage vibe is all about flattering the figure, which makes the idea of trying on swimsuits sound almost bearable. I may not have a curvy, pin-up girl frame, but a sweetheart neckline or ruffled skirt can definitely help me channel my inner Bettie Page.
Excited to try the new retro trend, I checked in with celebrity stylists Keylee Sanders and Holli Kingbury for tips and tricks on how to wear these adorably retro suits.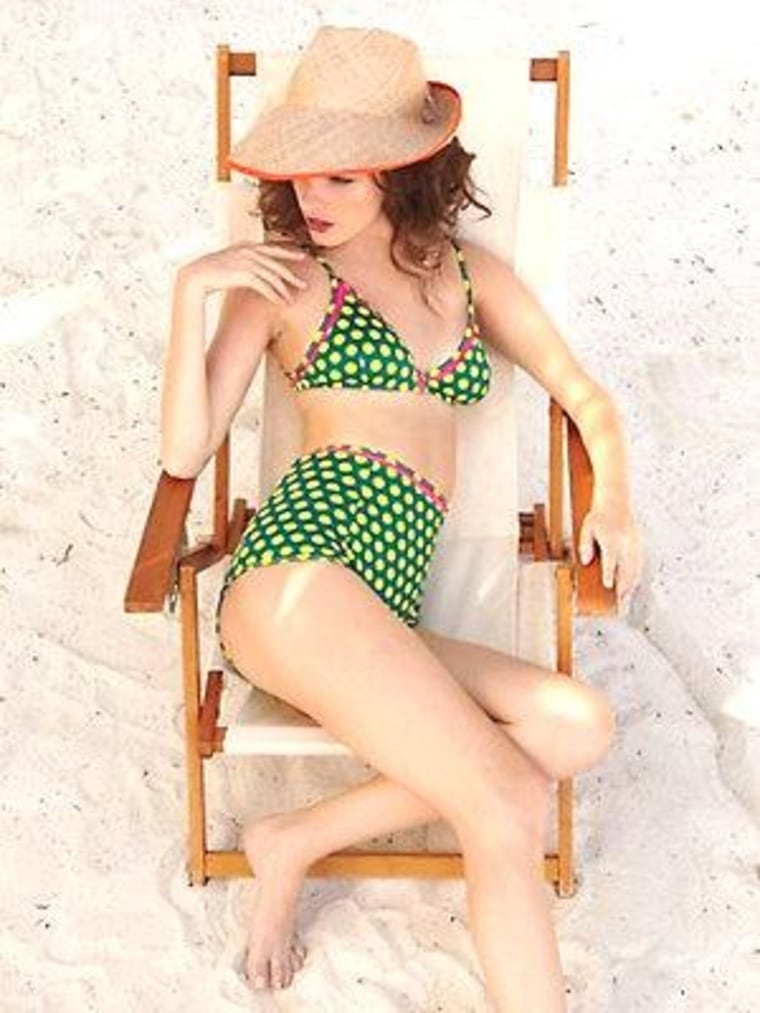 No. 1: Yellow Polka Dot Bikini
Says Sanders, "Providing more coverage on any shape can be very sexy." Kingbury agrees, "Retro styles are more about fashion and subtlety than they are about skin."
Get the look:Dillard's Honey Pie Bikini, Top, $35 and Bottom, $34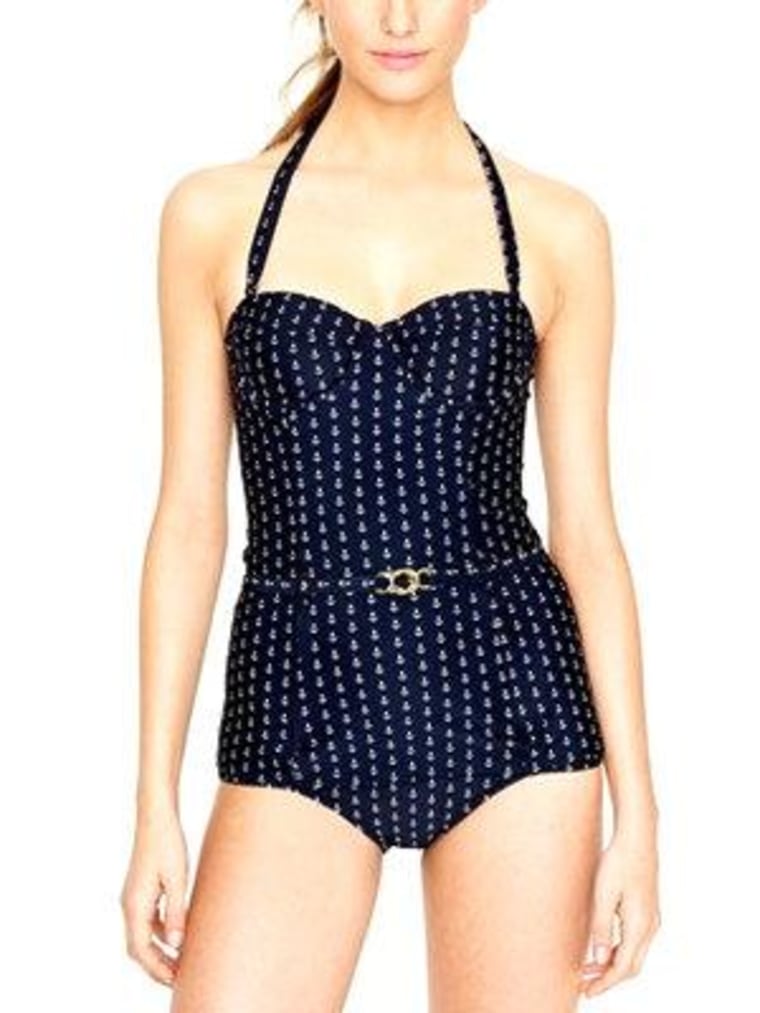 No. 2: Nautical Chic
"Retro suits usually focus on the hourglass figure, accentuating the waist and bust," says Sanders. "They are great for curvy figures, and they're also great for creating curves if you have a rectangular body shape."
Get the look:Juniors Vintage One-Piece, $22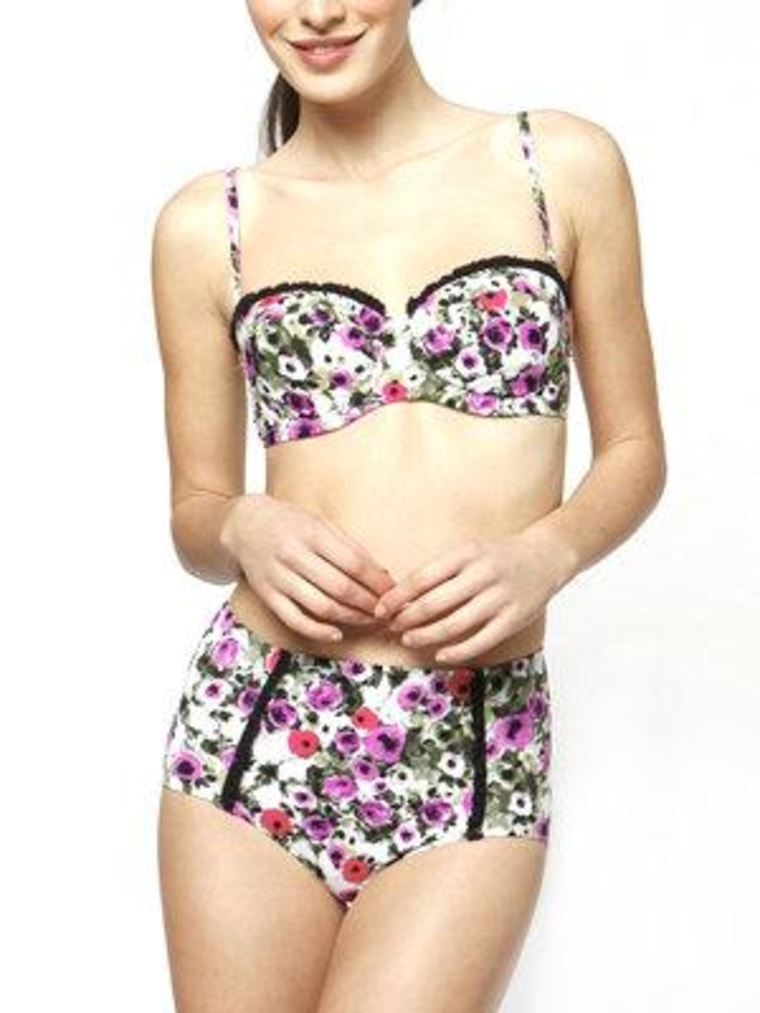 No. 3: Fresh and Floral
Not into polka dots or anchors? Try florals. "Vivid florals were seen on the runways of Prada and Givenchy and are very current," says Kingbury.
Get the look:Anthropologie Retro Poppy Bikini, Top, $78 and Bottom, $78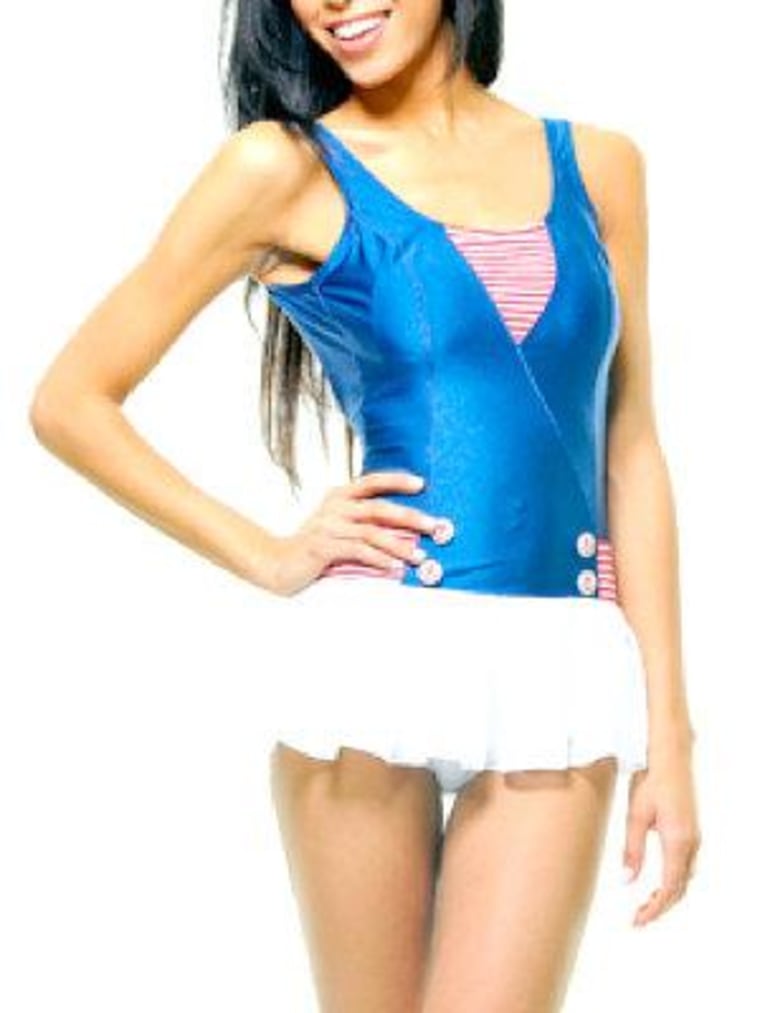 No. 4: Miss America
Got a 4th of July pool party or family barbeque on the calendar? Red, white, and blue ruffles perfectly pull off the Americana retro vibe.
Get the look:Sailor Hazel Bikini, $126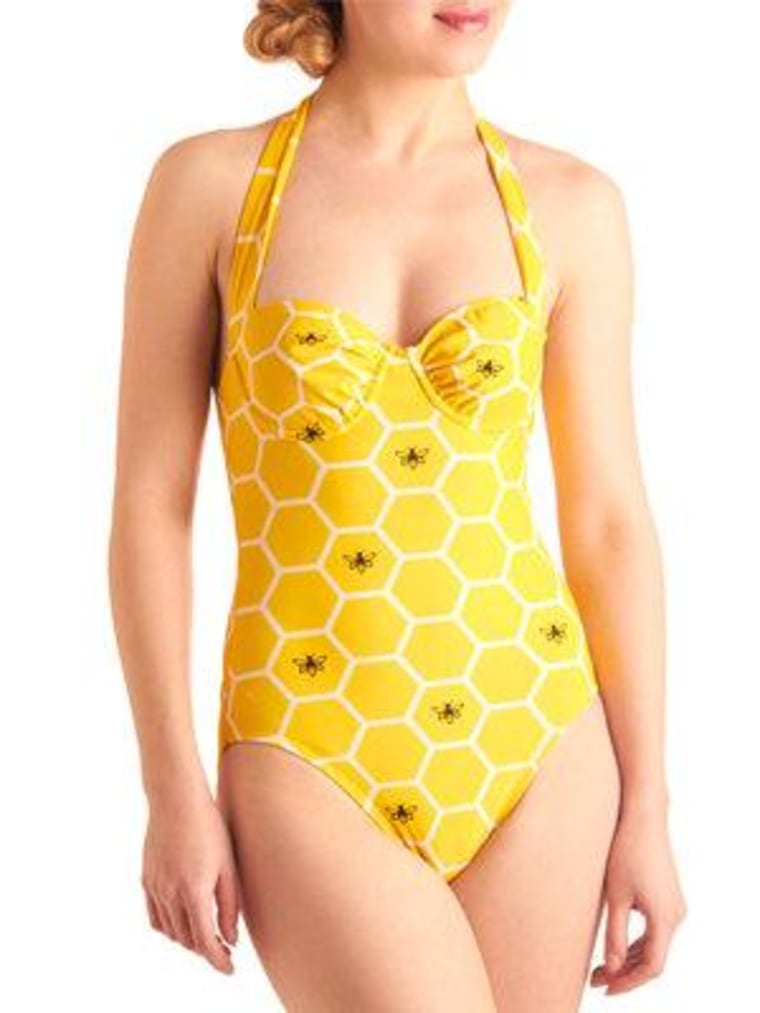 No. 5: Sweet as Honey
Normally I'm pretty anti-insects, but this honeybee swimsuit is downright darling and works with the kitschy and fun retro vibe.
Get the look:Modcloth Honeycomb One-Piece, $89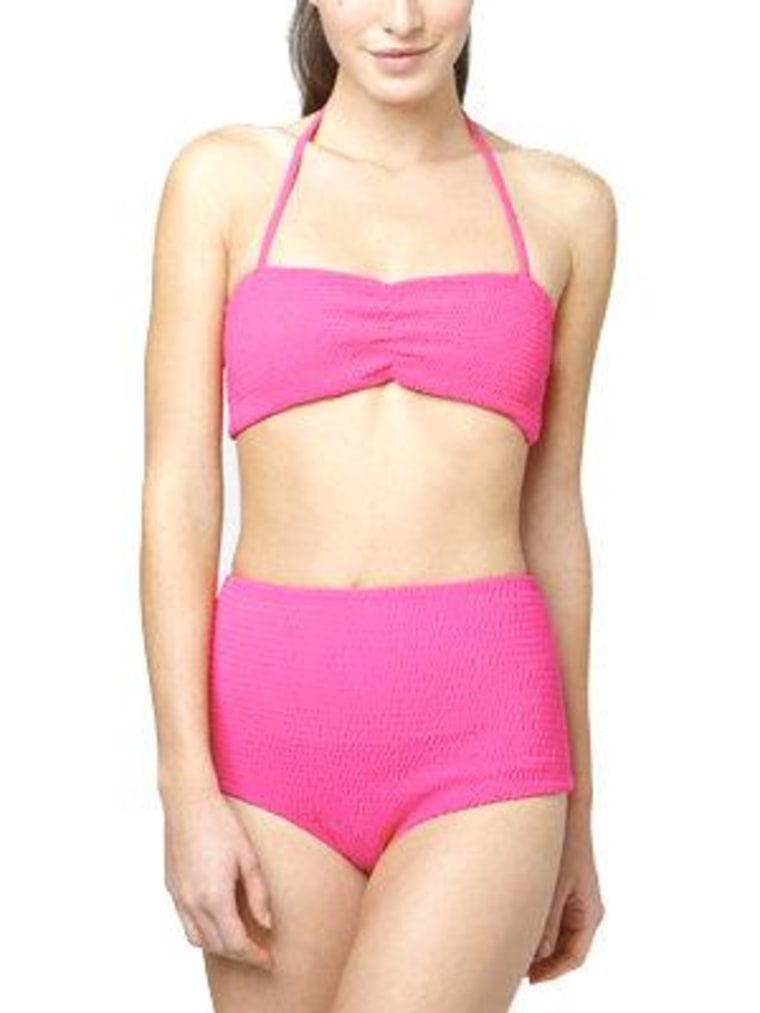 No. 6: Tickled Pink
You don't have to be a Barbie girl to pull off a hot pink two-piece. "Retro two-piece swimsuits look best on very narrow women with long torsos, due to the high waist shape," says Sanders.
Get the look:Smocked Retro Bikini, Top, $49 and Bottom, $49
No. 7: Cherry On Top
The ruffles and belted waist give this suit extra oomph
—
and when you're ready to leave the beach, just throw on a pair of jean shorts for a complete outfit.
Get the look:Juicy Couture Swimdress, $190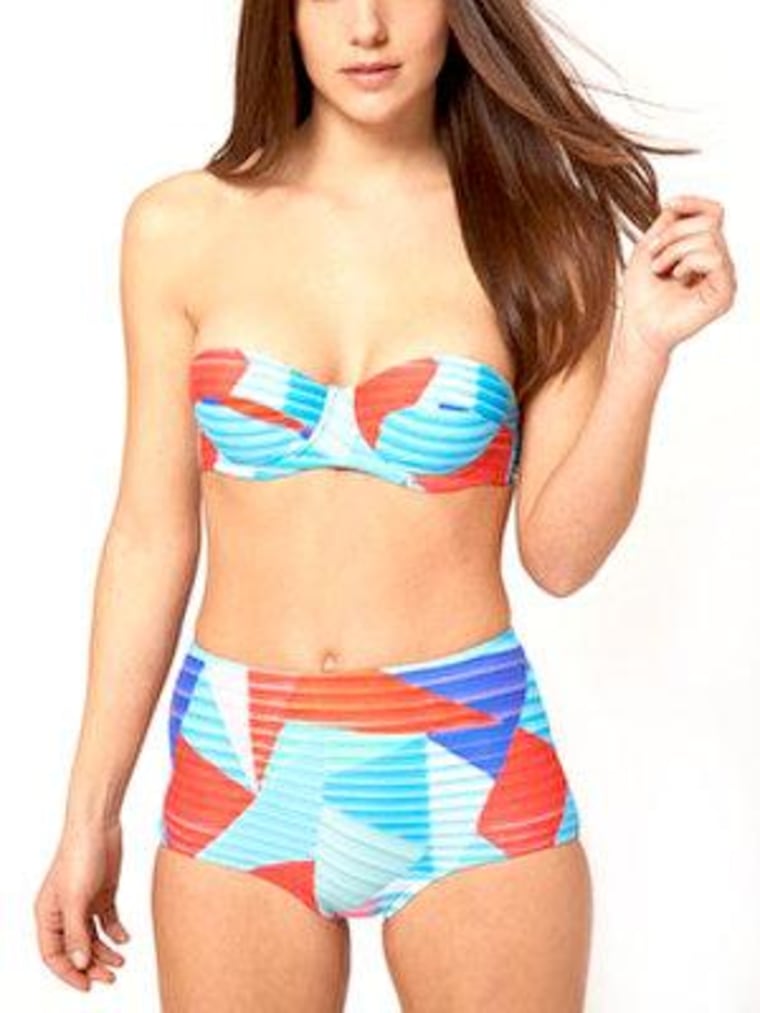 No. 8: All Shapes and Sizes
Don't want to go overboard on the retro trend, but still love the high-waisted style? Gotcha. A colorful, geometric print gives this suit an updated twist.
Get the look:Asos Berlin Bikini, Top, $85.24 and Bottom, $41.75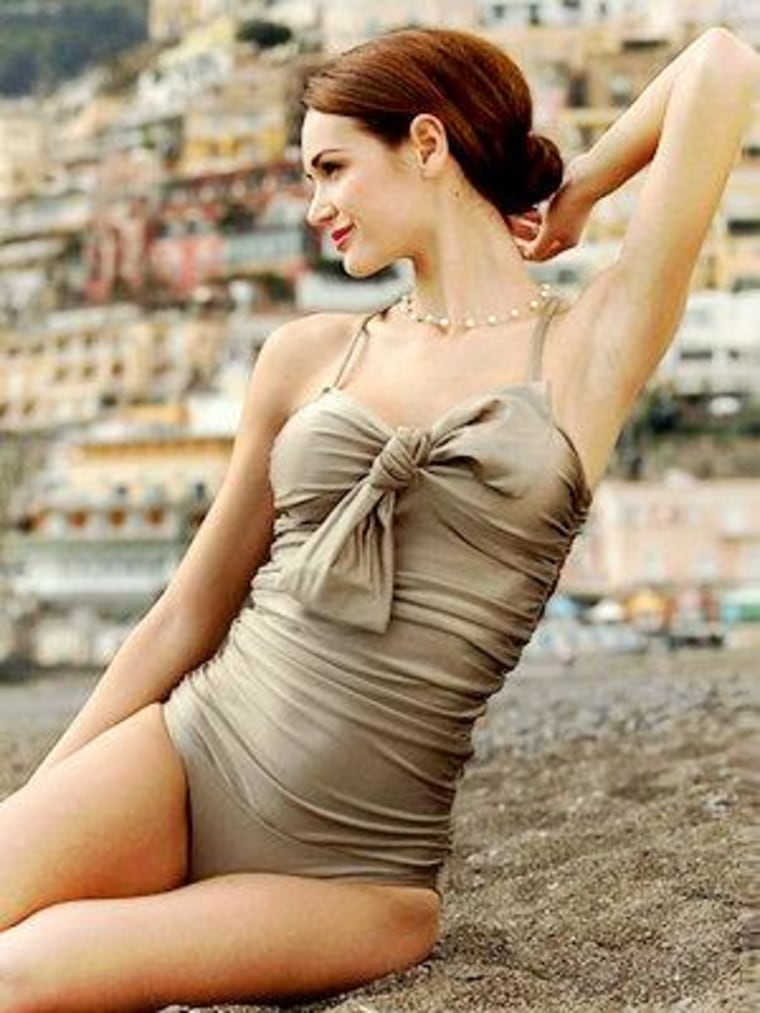 No. 9: Red Carpet-Worthy 
I always have two different types of swimsuits on hand during the summer. No. 1: A sporty suit that I can really swim in without the fear of rhinestones popping off. No. 2: A "sunning suit" for low-key lounging. This ruched, glamour girl one-piece definitely falls into the second category.
Get the look: Pietra Swimsuit, $88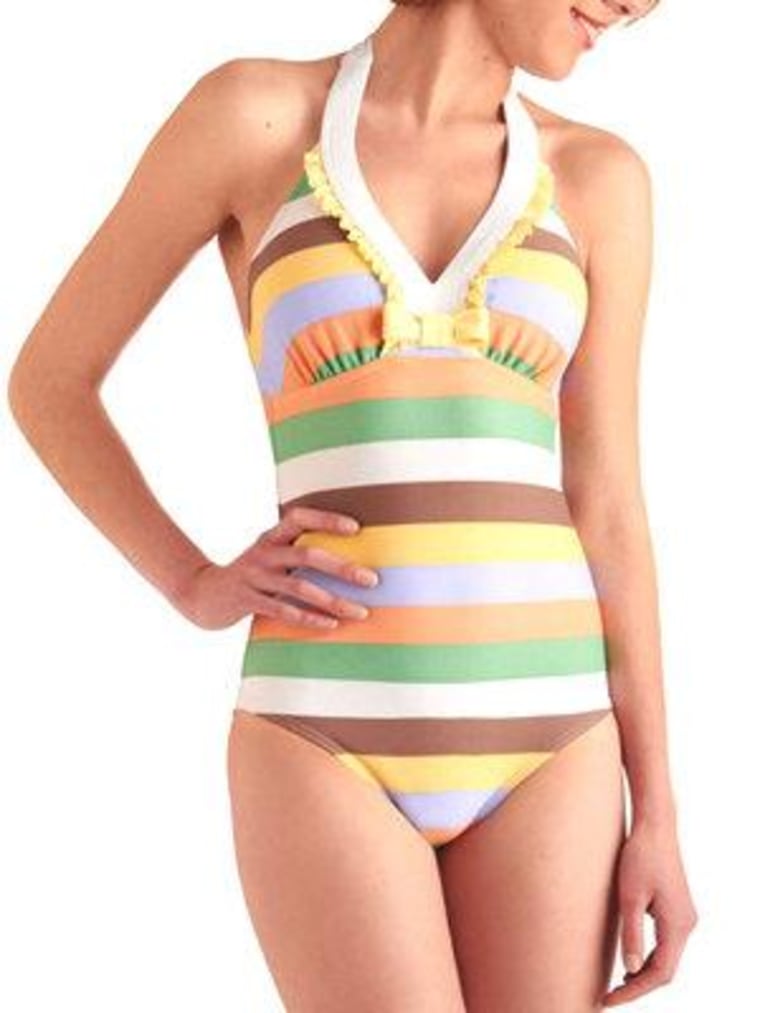 No. 10: Bright Stripes
This striped one-piece is a great retro option for smaller frames. Skip the skirted bottom and opt for ruffles on top to create more shape on your upper half.
Get the look: Modcloth Pastel One-Piece, $49.99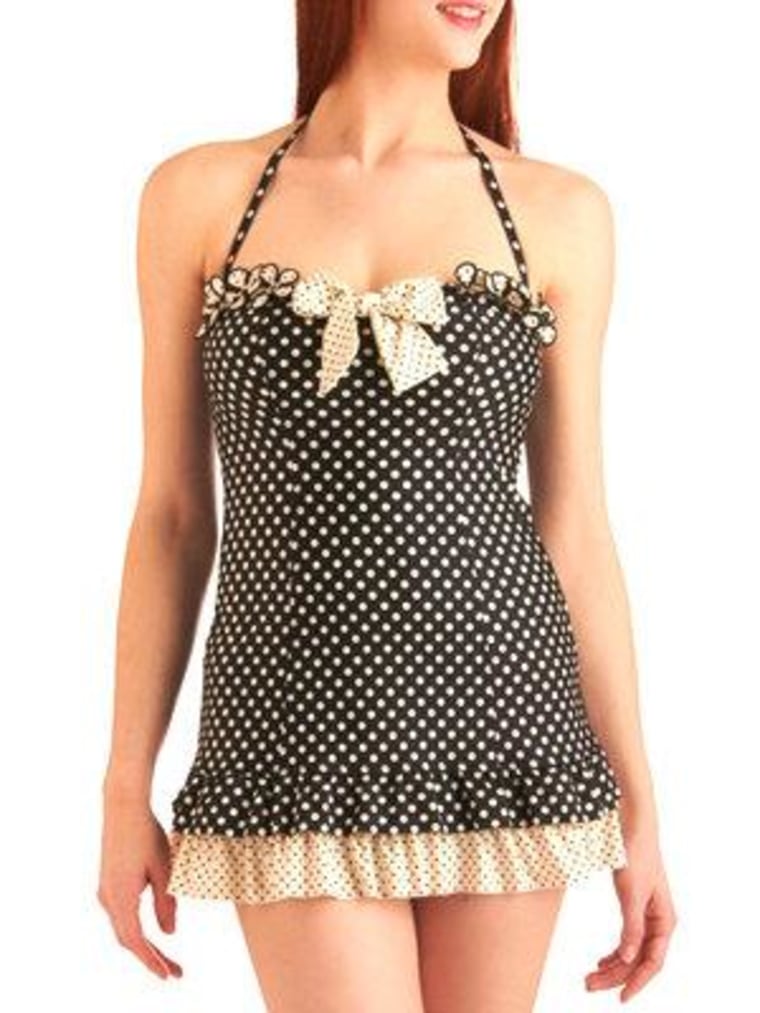 No. 11: Welcome to Pleasantville
Sweetheart necklines are really retro, and the extra embellishments like bows and ruffles make this a fabulous fit for girls that are either smaller on top (since it creates the illusion of more volume in the chest area) or curvier (because there's a lot more support and coverage than most swimsuits).
Get the look: Betsey Johnson Black & White Swimsuit, $92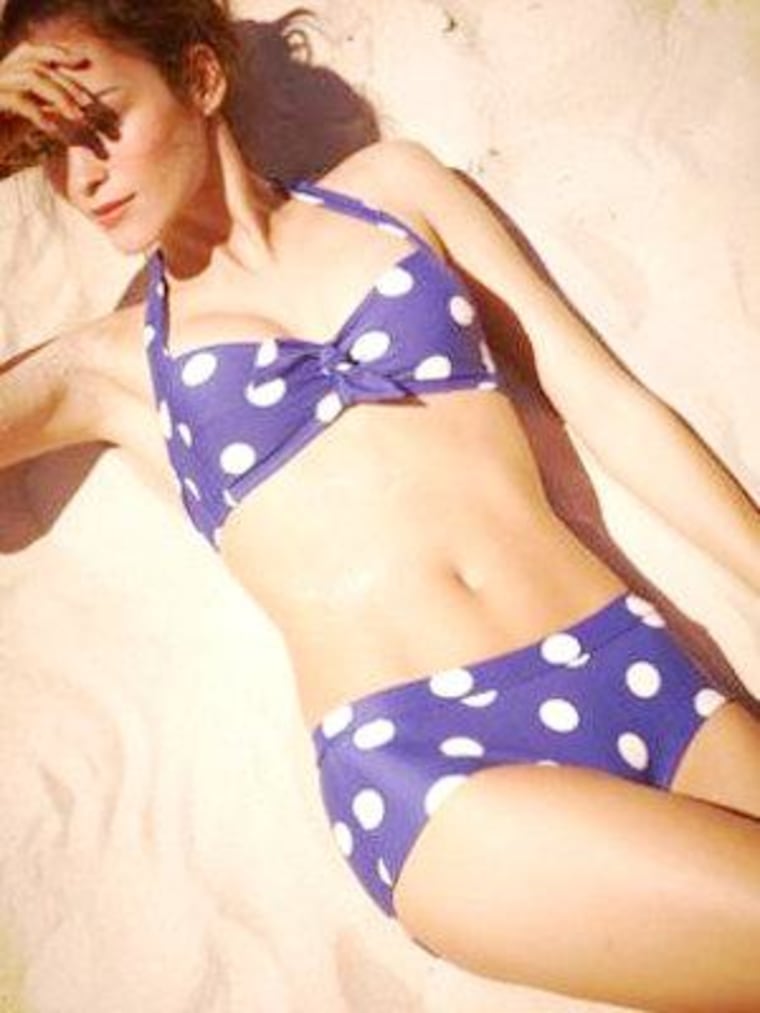 No. 12: Feeling Blue
After lying out in the sun for a while, all I want to do is dive into the pool. A sporty, but still cute suit with a halter top and boy cut shorts is perfect for withstanding cannonballs.
Get the look: Boden Polka Dot Bikini, Top, $34 and Bottom, $34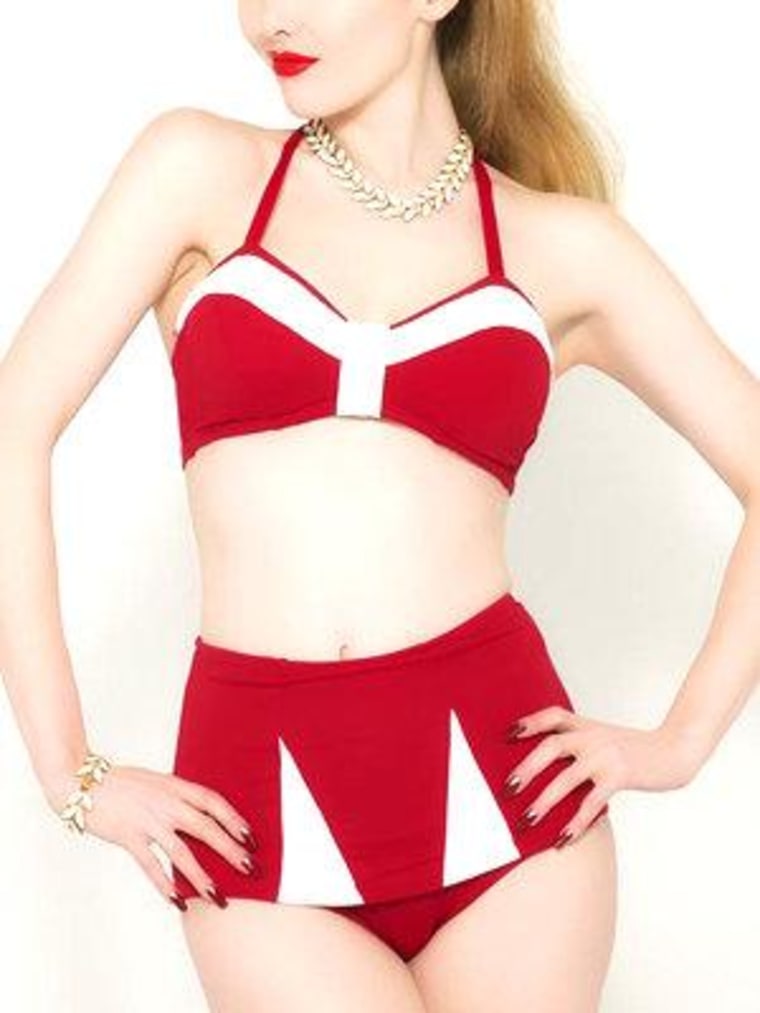 No. 13: Simply Skirted
This suit reminds me of a retro take on a cheerleader's uniform. Even if you weren't on the pep squad in high school, you can still show off some team spirit on the beach.
Get the look: Claret and Cream Bikini, Top, $67.50 and Bottom, $67.50
More from TotalBeauty.com:
Lazy Girl's Guide to Makeup on the Go
Color Story: Pepto Pink Fashion