/ Source: TODAY Contributor
What do you get for the man who has everything? Shopping for Father's Day can be challenging, so TODAY teamed up with Fatherly.com to find out what dads really want.
The nice folks at Fatherly don't want dad to get another tie, even if you really do trust your toddler's taste in neckwear. No, they'd prefer to receive something a little more fun, like matching father-son swim trunks, or socks that are impervious to LEGOs, or a hilarious book of dad jokes designed to keep the whole family groaning. And that's why they compiled this Father's Day gift guide comprised of gifts from your kids (with an assist from the spouse).
Related: Looking for that truly spectacular gift? Check out this sweepstakes, a dream come true for any golf lover!
Casetify Kids, $35, Casetify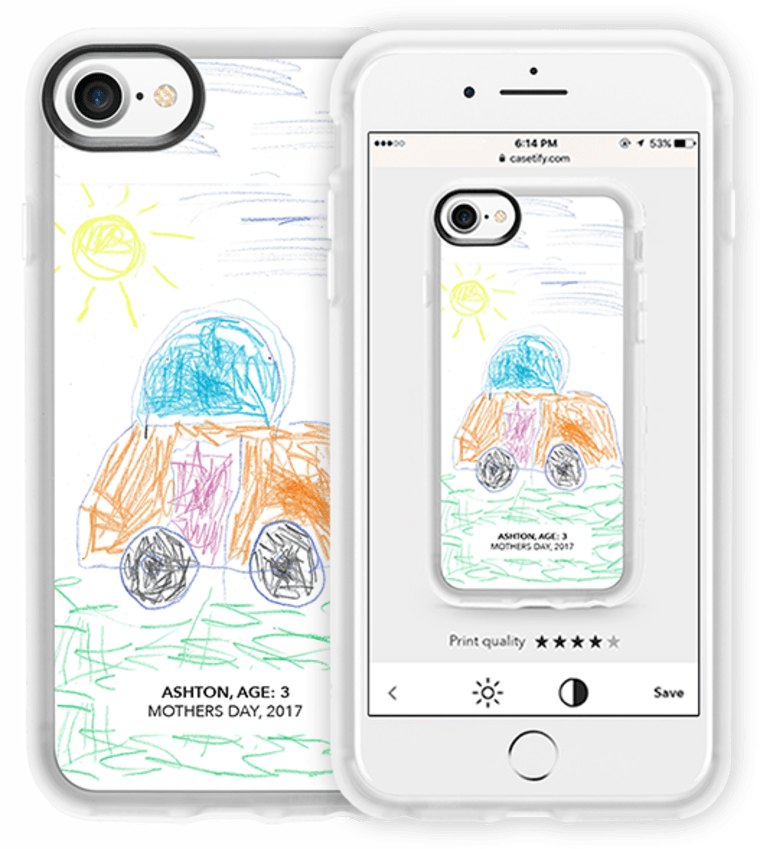 Because you can't slip the fridge into your pocket, Casetify puts your little Picasso's art on the back of a smartphone case instead. Simply upload images of their best family portrait, edit the size, and add custom text like their name and age so you don't forget which kid drew the picture. They sell both snap-on and wallet cases, and they fit most popular phones from Apple, Google, Samsung, as well non-popular ones from Blackberry.
Tell Me a Tattoo Story, $12, Amazon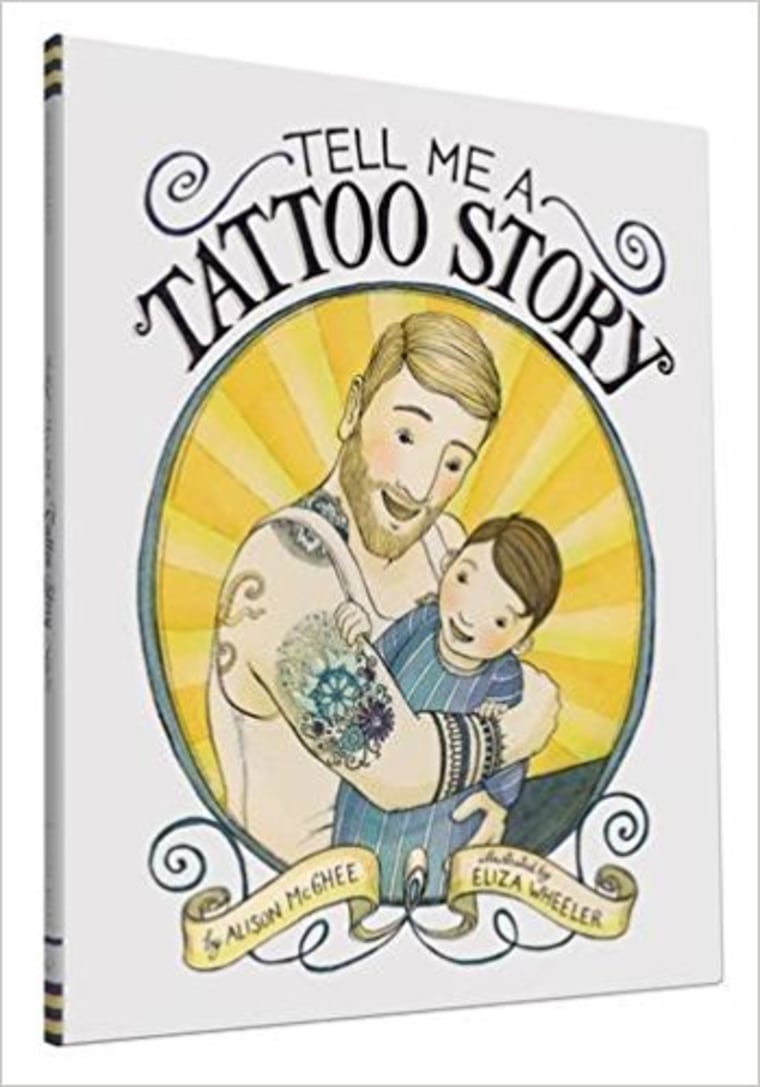 The premise of this 32-page "modern father-son love story" from Alison McGhee and New York Times bestselling illustrator Eliza Wheeler is probably pretty familiar, at least if you have tattoos: a kid asks about daddy's ink, and dad obliges with the story behind each tattoo. In the process, they bond.
Skinners, $56, Skinners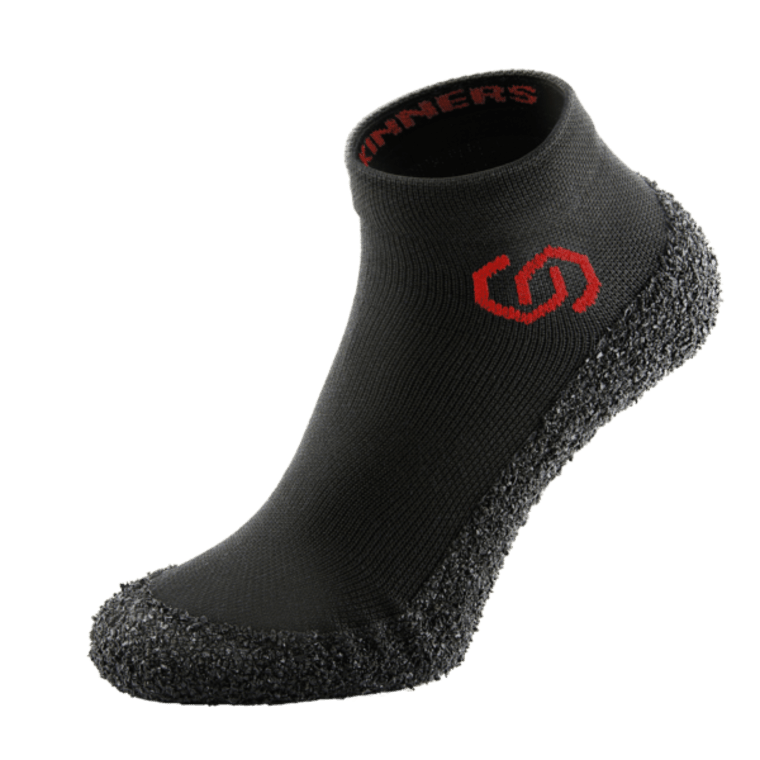 These are the steel-toed boot of socks, built to prevent you from ripping up your feet John McClane-style on dropped LEGOs or other kid-detritus. The soles are made from a waterproof "anti-abrasive polymer" so you can also wear them hiking, camping, biking, to do yoga, whatever and they're anti-bacterial, so they don't stink. Hey, they're no stupider than those toe shoes people wear on their feet.
Big Dipper, Little Dipper Matching Shirts, $48, Etsy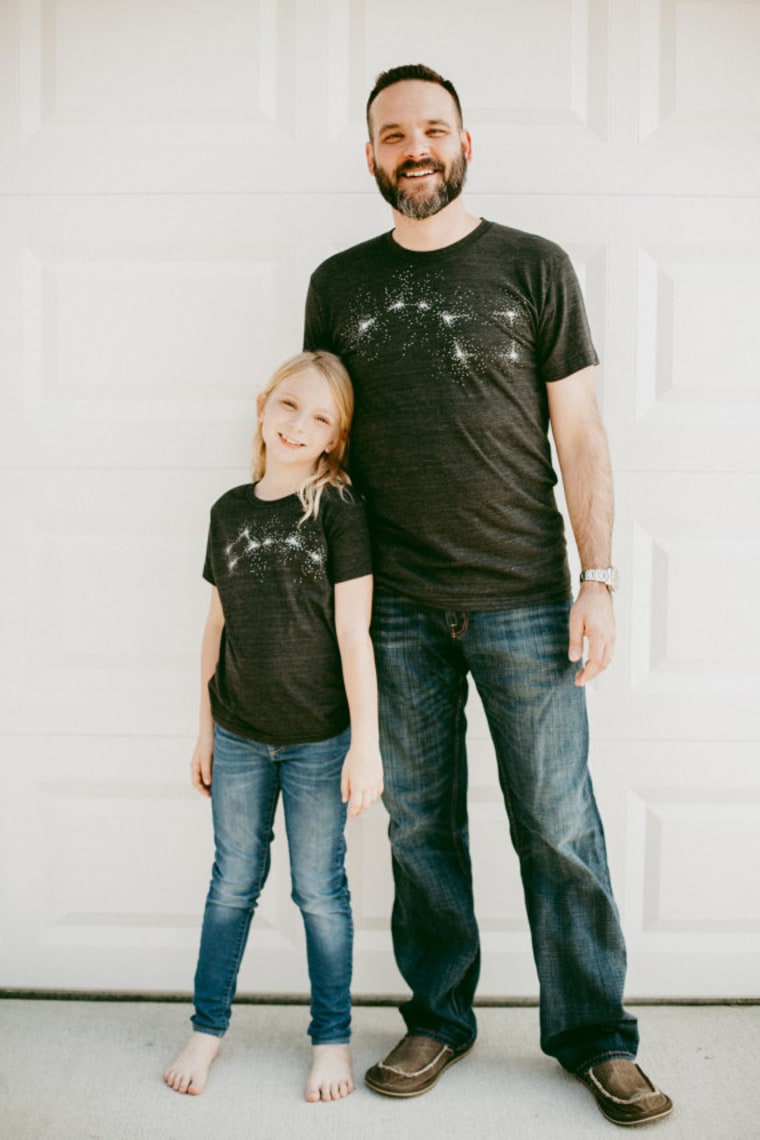 You love astronomy. Your kid love astronomy. What could be better than sporting matching Big Dipper and Little Dipper graphic tees on that big night out at the museum. These black American Apparel short-sleeves rock a star pattern that's also innocuous enough to wear for beer league softball practice.
Sound Wave Art Print, $35, Etsy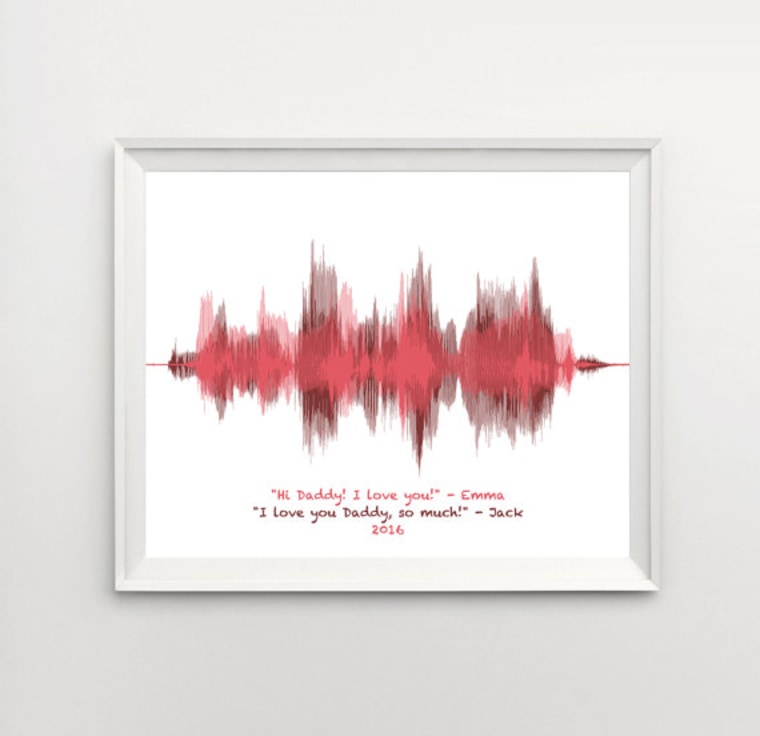 Artsy Voiceprint turns a sound file, be it your baby's first words or your own greatest words of wisdom, into a beautiful piece of custom art. Better still, you can impress dinner guests by using a smartphone app to scan the work's QR code and actually listen to the original audio.
Papa Hat, $24, Sherpapa Supply. Co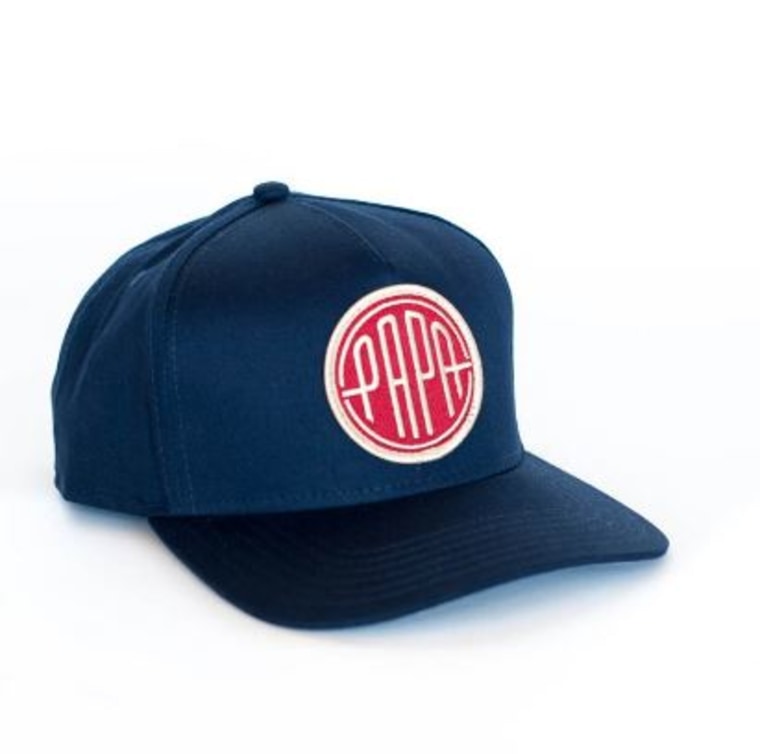 For the guy who now proudly plays on team Papa, this five-panel navy snapback is part of a new line of men's clothing inspired by modern dads from actor Matthew Morrison, the guy from Glee. It sports a red-and-white embroidered "PAPA" patch, old-school plastic adjustable closure, and also comes in as a black mesh back 'Trucker' with a cotton sweatband.
Dad's Ice Cream Shovel, $14, Etsy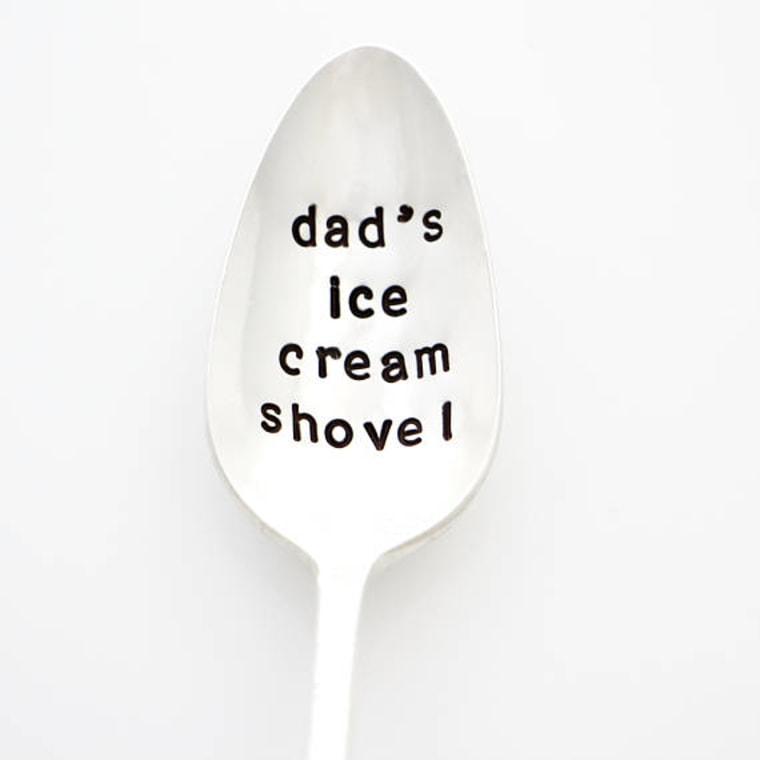 For the dad who's weirdly possessive about his kitchen cutlery, the hand-stamped inscription on this vintage-styled spoon from Milk and Honey serves as a warning to the entire family to keep their grubby hands off. It's clearly made to shovel ice cream into one mouth, and one mouth only: yours.
Bonobos x Rockets of Awesome Dad & Kid Swim Gear, $144, Bonobos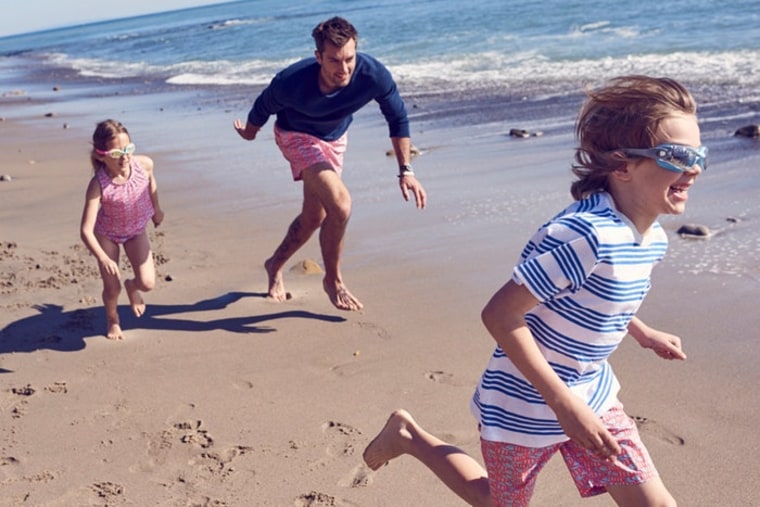 Ensure everybody at the beach knows which kid belongs to you by donning these sweet swim trunks from Bonobos and Rockets of Awesome. The matching Rocket Fish swimsuit comes in the classic, perfect Bonobos-fit for dads and in both girls and boys styles. The design, which features pink and blue fish, is perfect for kids and not too cartoony for you.
My Dad Loves Me!, $35, Put Me In The Story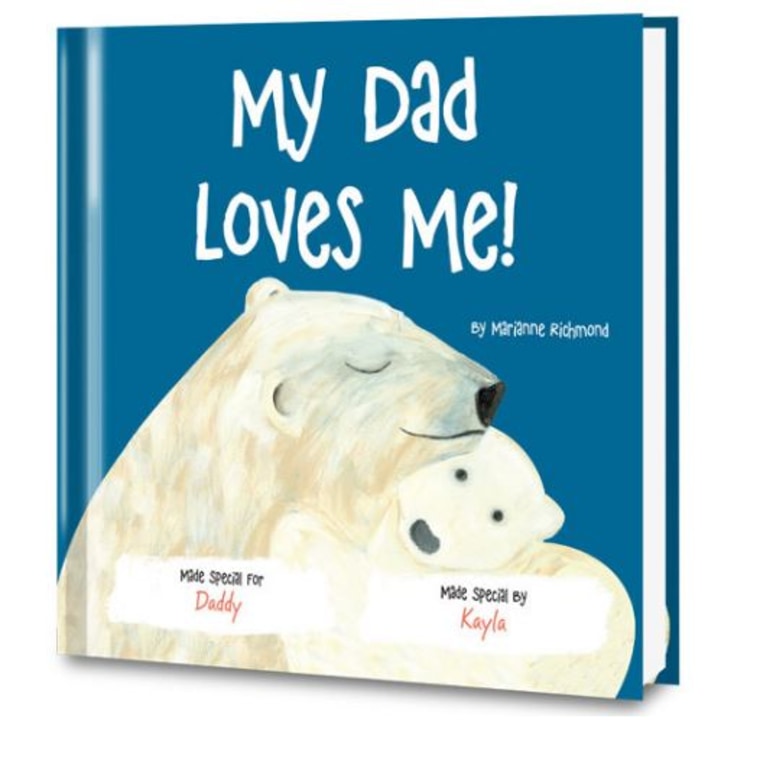 What kid wouldn't want to give dad a book where they star as the main character? Marianne Richmond's best-selling My Dad Loves Me is customizable picture book where you add your child's name and photos throughout the entire story. So when the lion roars, the dialogue reads: "I've got you, [insert kid's name here]." Assuming you didn't name your son "Insert," of course. The illustrations are beautiful and the story touching; it's like having a best-selling author write you a personalized book.
Selfies, $79, Budsies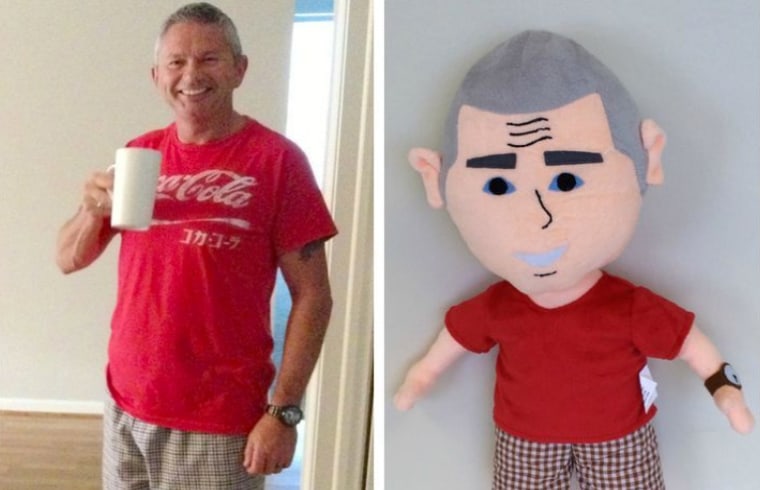 Framed photos are fine. But who wouldn't want a plush likeness of a family member or themself perched on their desk, judging — and, frankly, creeping out — coworkers? That's what Budsies offers. Simply upload a photo and the team will create a custom-sewn, stuffed characters. The process takes about three weeks to complete; the final creation should last until your dog rips it apart.
Pop and Tot Fleece Sweaters, $75, Tosan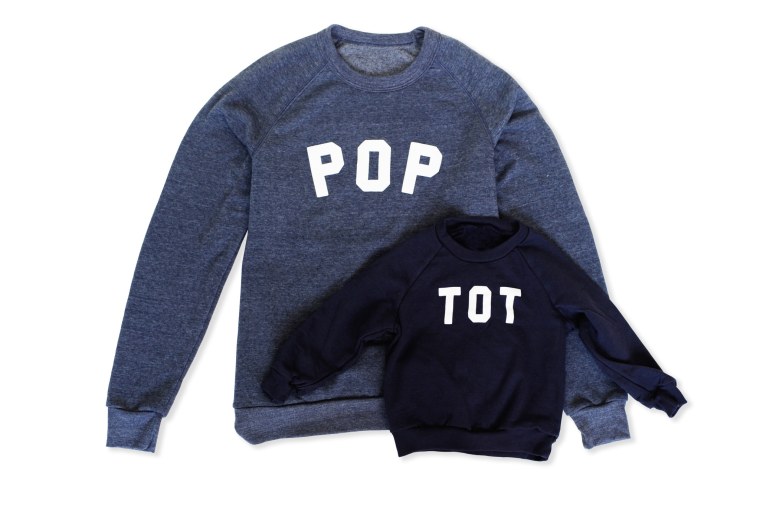 These hand-screened fleece sweaters from LA-based Tosan ensure that everybody you meet on the street knows exactly who's who in your family. They're sold as a set, but are also available individually, just in case you add an extra tot down the line.
The Very Embarrassing Book of Dad Jokes, $10, Amazon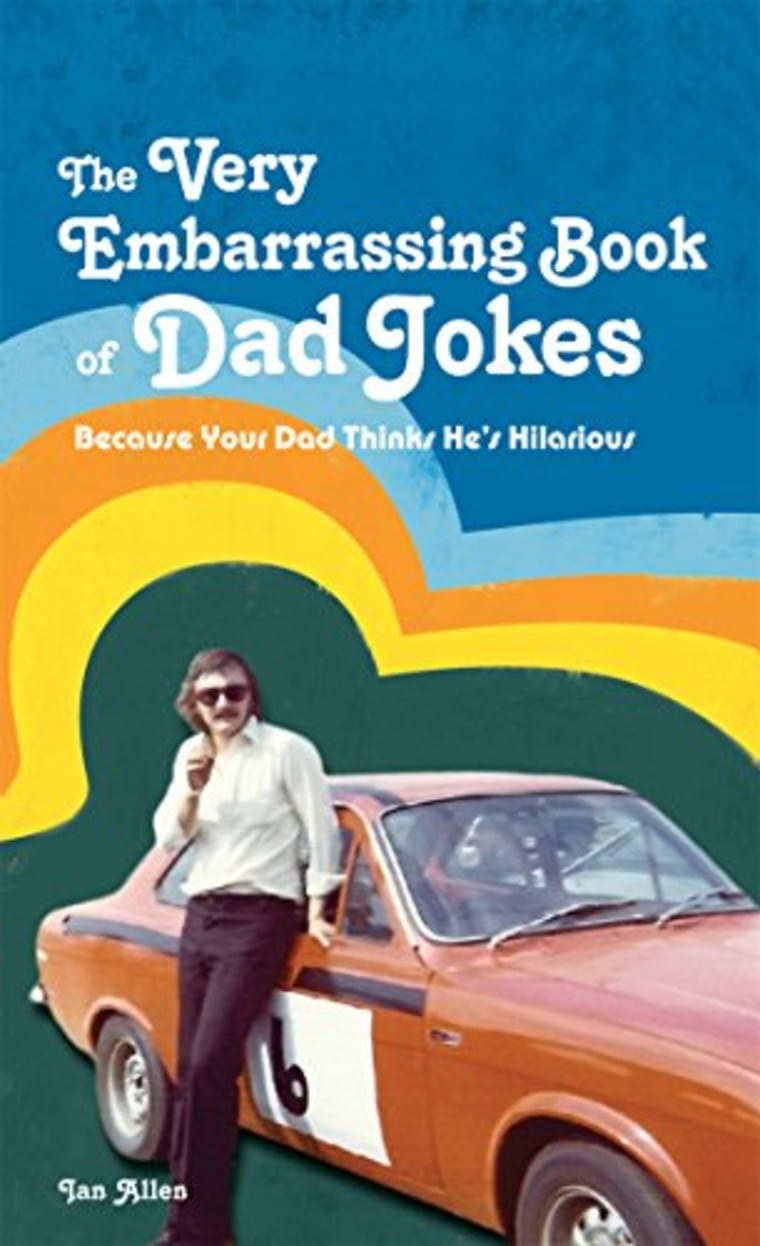 Bad jokes are, for better or worse, a dad's super power. And reading this book filled with 224-pages of one-liners is like Superman spending time in the sun... it recharges the batteries. From "What's brown and sticky? A stick." to "Why did the banana go to the doctors? Because he wasn't peeling very well!", this groan-inducing tome of questionable humor will outfit dad with an arsenal of groan-inducing laughs.
Still looking for the ultimate special gift for Father's Day? TODAY's sister company Golf Now has launched this sweepstakes — win a VIP prize package including round-trip airfare to Scotland and a round of golf with TODAY's Dylan Dreyer! Enter here.