By InStyle.com
What better way to wrap up 2012 than with a look back at the year's loveliest dresses? Whether soft and sweet like Jessica Alba's floral Valentino, a complete knockout like the Lanvin mini Emma Stone wore, or something in between like Duchess Kate's bold and romantic Jenny Packham stunner, these 11 red carpet picks have one thing in common: they're just plain stunning!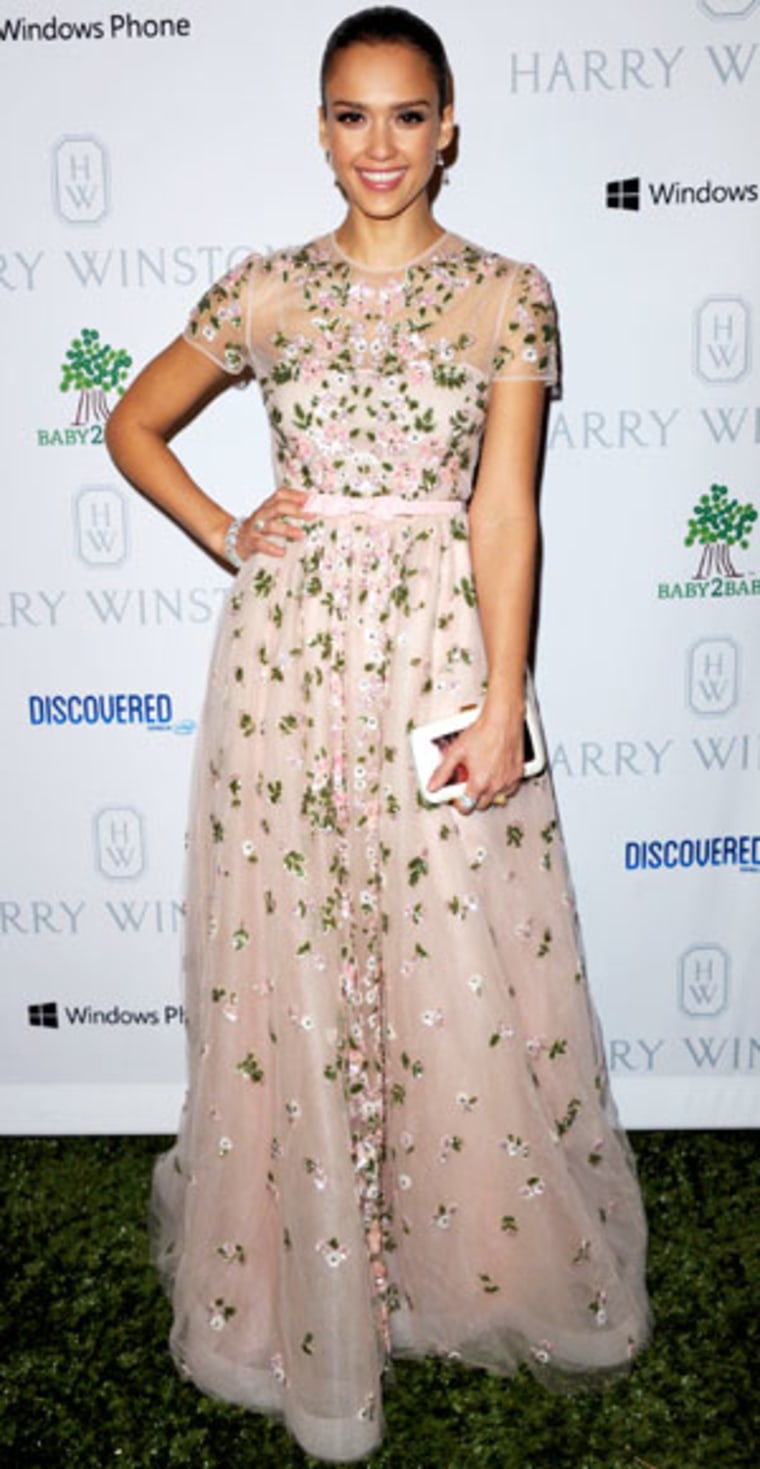 Jessica Alba
Event: The Baby2Baby Gala
Designer: Valentino
Why we love it: Does it get any sweeter than a blush ballgown embroidered with flowers? We don't think so!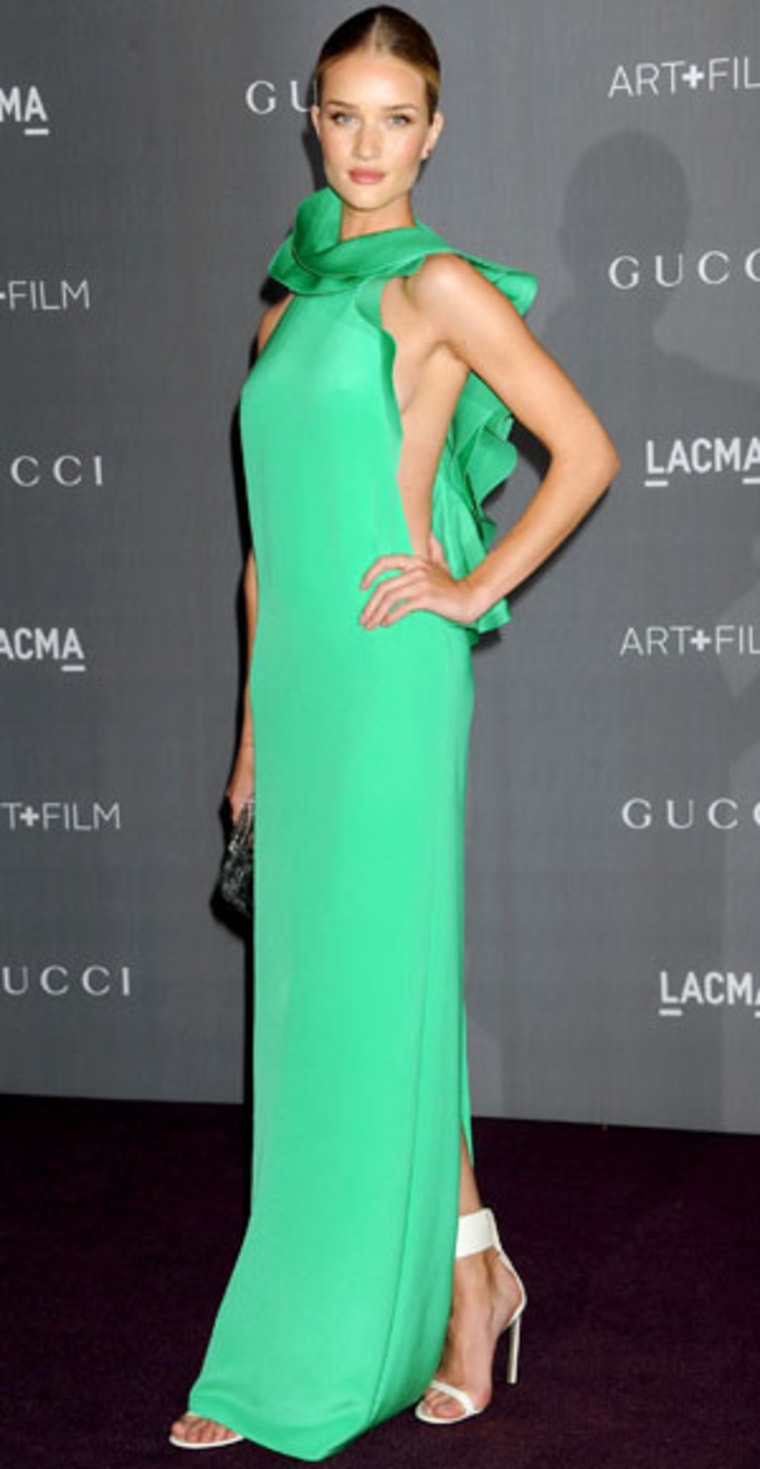 Rosie Huntington-Whiteley
Event: The Art + Film Gala
Designer: Gucci
Why we love it: Sexy can be pretty too! Especially when the dress is in a vibrant hue and accented with ruffles.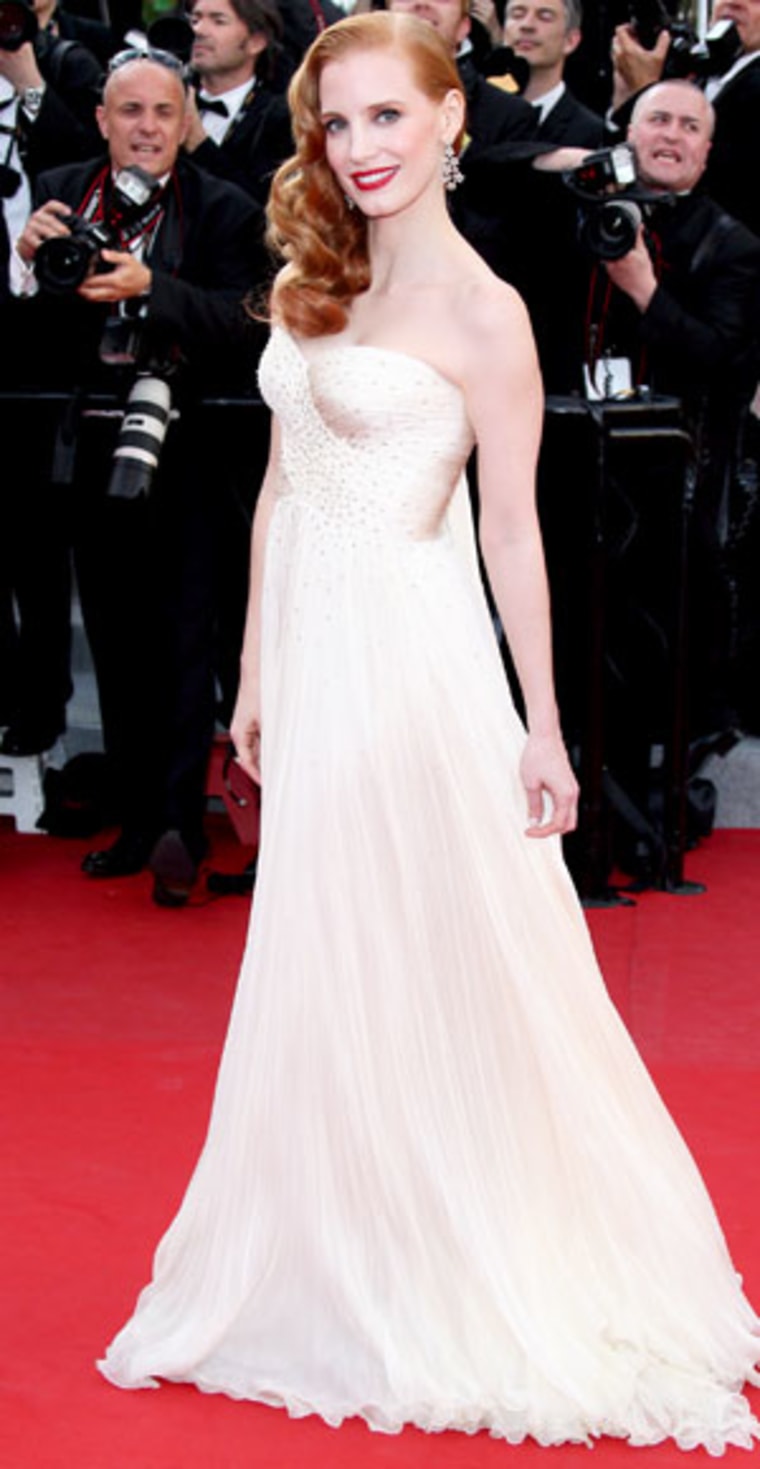 Jessica ChastainEvent:
Designer:
Why we love it: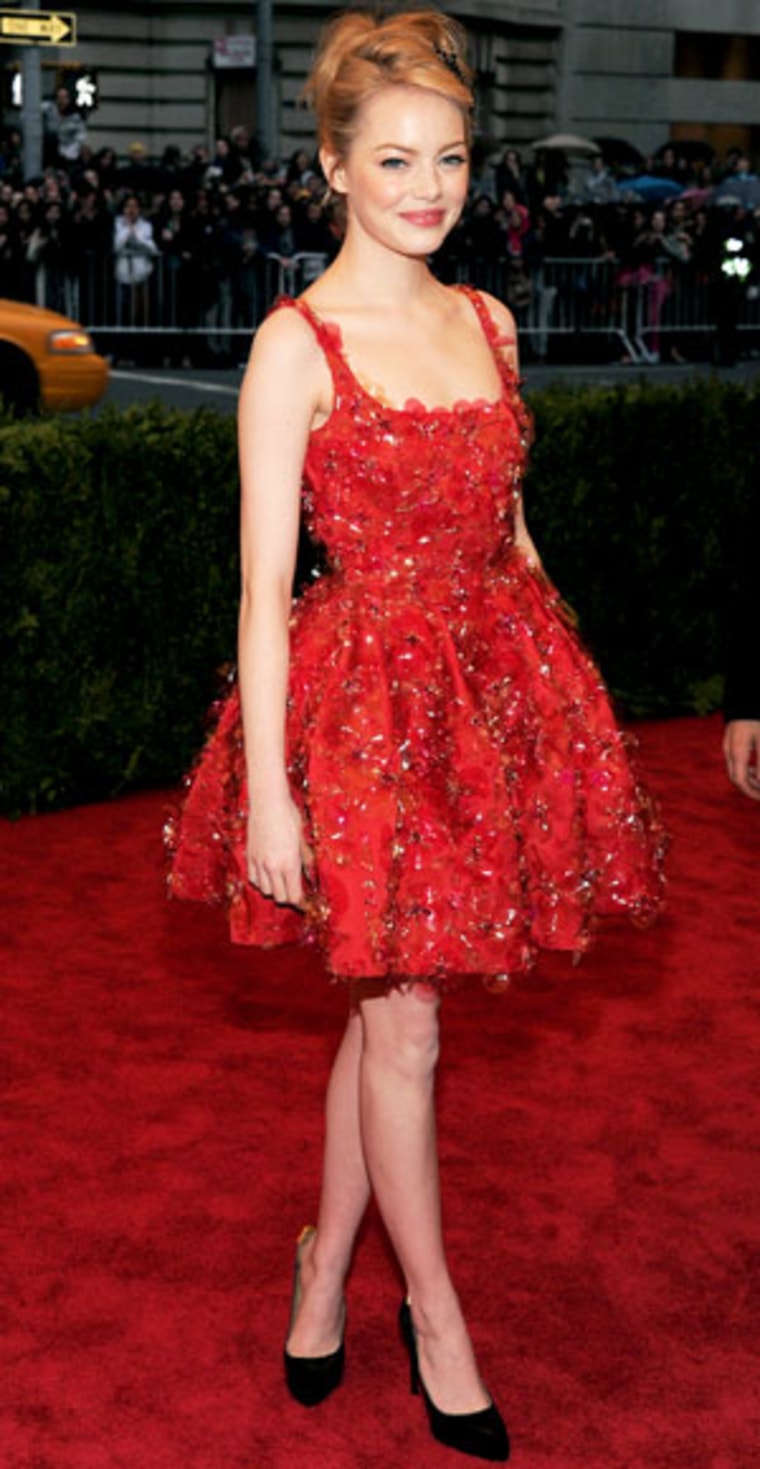 Emma Stone
Event:The Met Gala
Designer: Lanvin
Why we love it: She may have gone blond, but Stone was still red hot on the carpet in her crimson dress.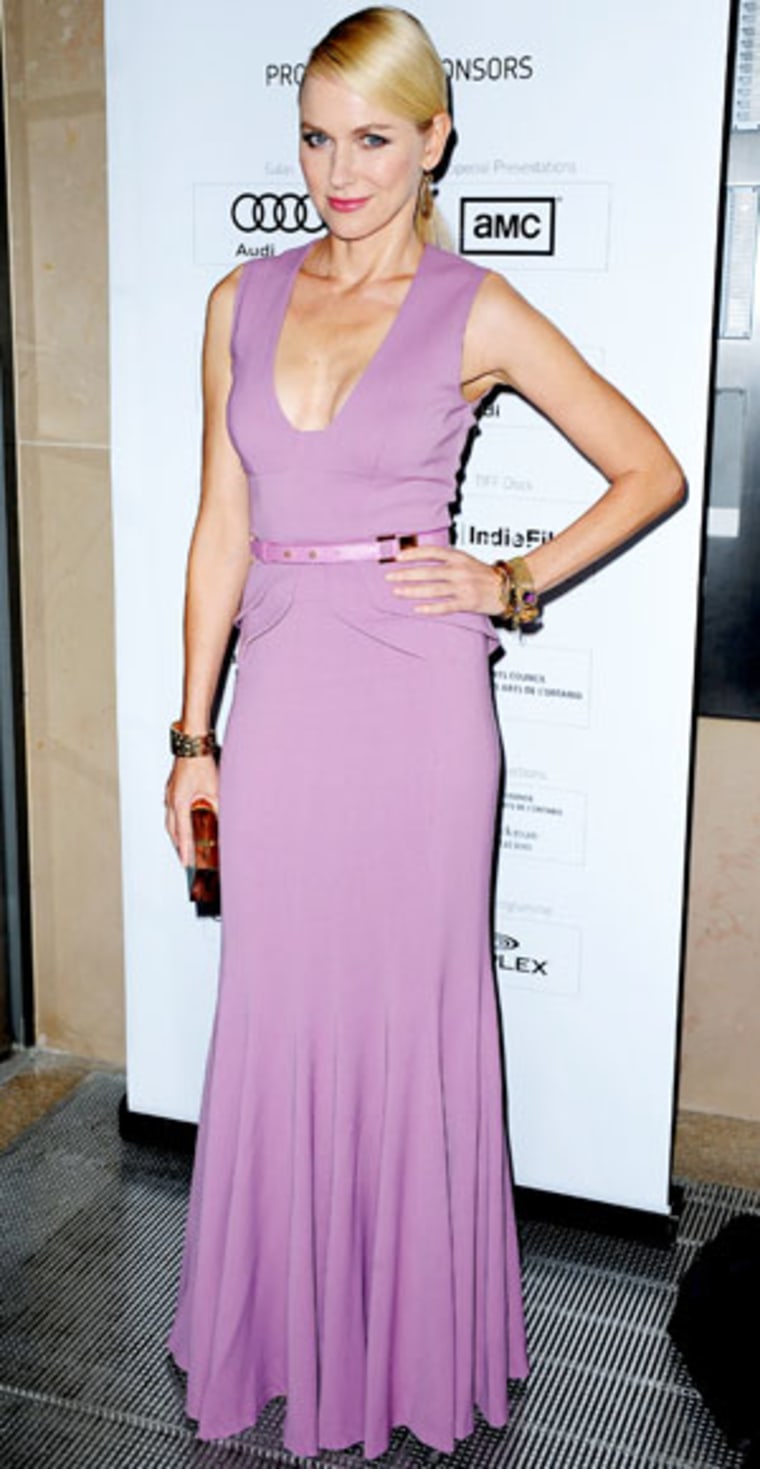 Naomi Watts
Event: The Toronto International Film Festival premiere of The Impossible
Designer: Elie Saab
Why we love it: A lovely lavender hue made this plunging gown more sugar than spice.
More from InStyle.com:
See Kate Middleton's Most Memorable Looks
This Year's Biggest Style Risks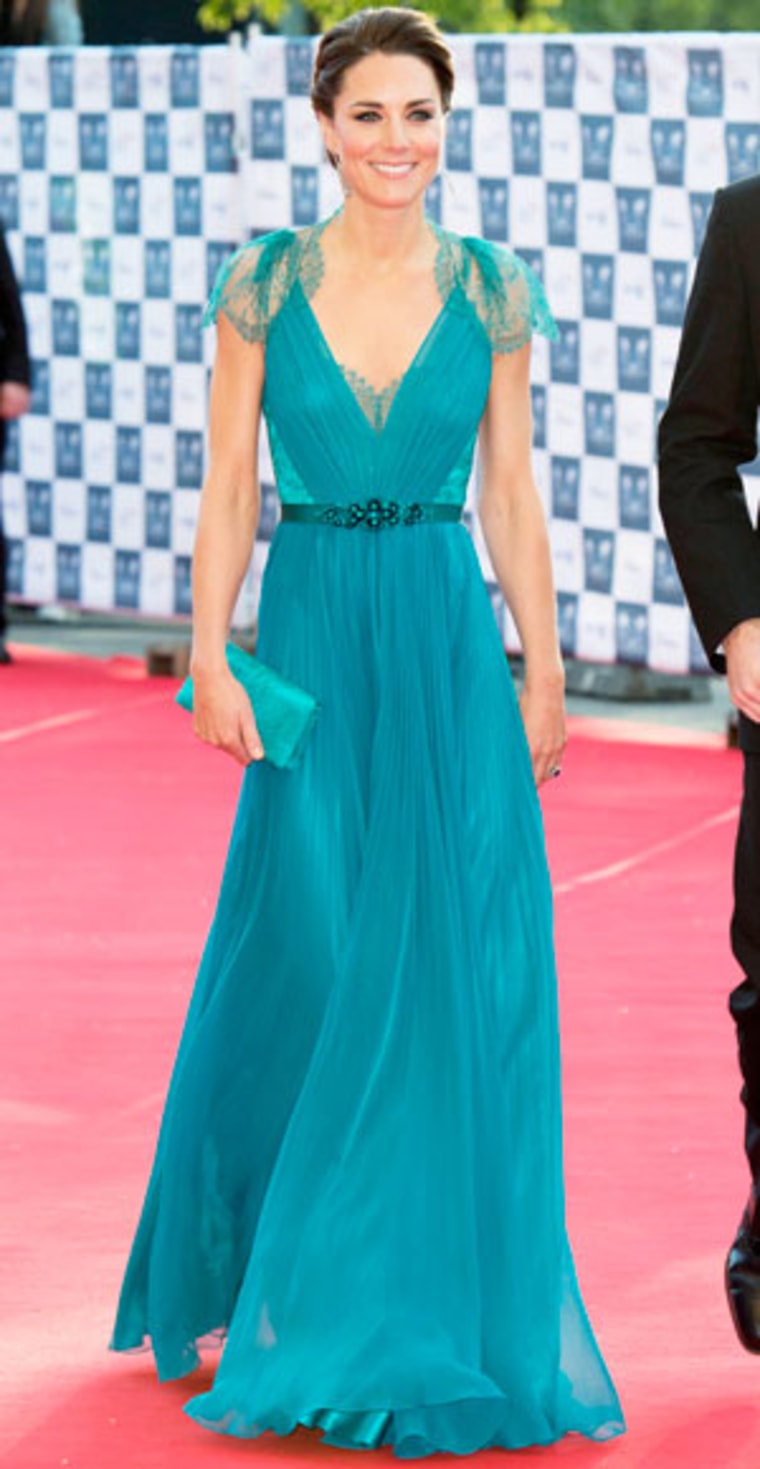 Duchess Kate
Event: The BOA Olympic Concert
Designer: Jenny Packham
Why we love it: Talk about lighting up a room! A complementary hue and an off-the-face updo made Kate's eyes sparkle.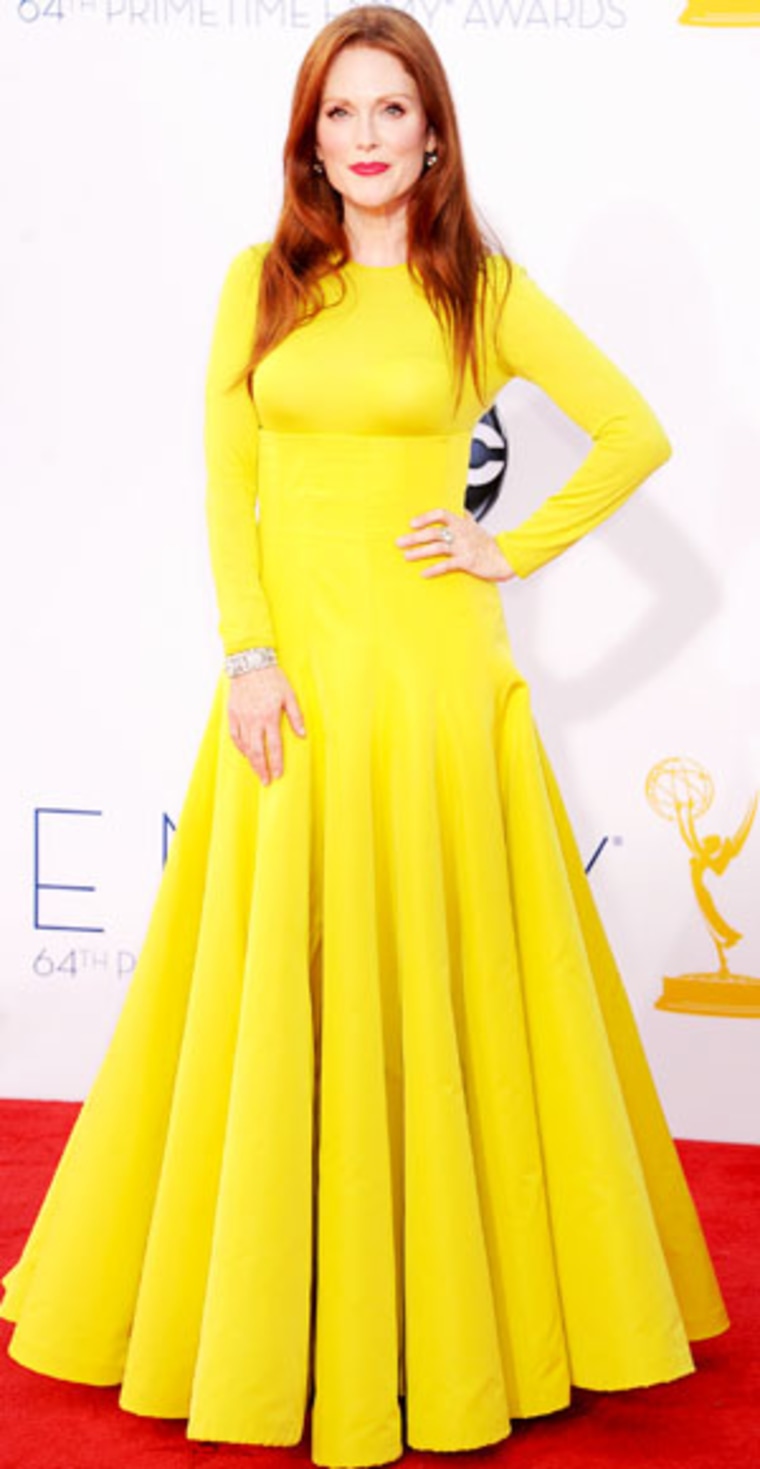 Julianne Moore
Event: The 2012 Emmys
Designer: Dior Haute Couture
Why we love it: Never afraid to take a risk, the actress's dramatic silhouette and palette definitely paid off!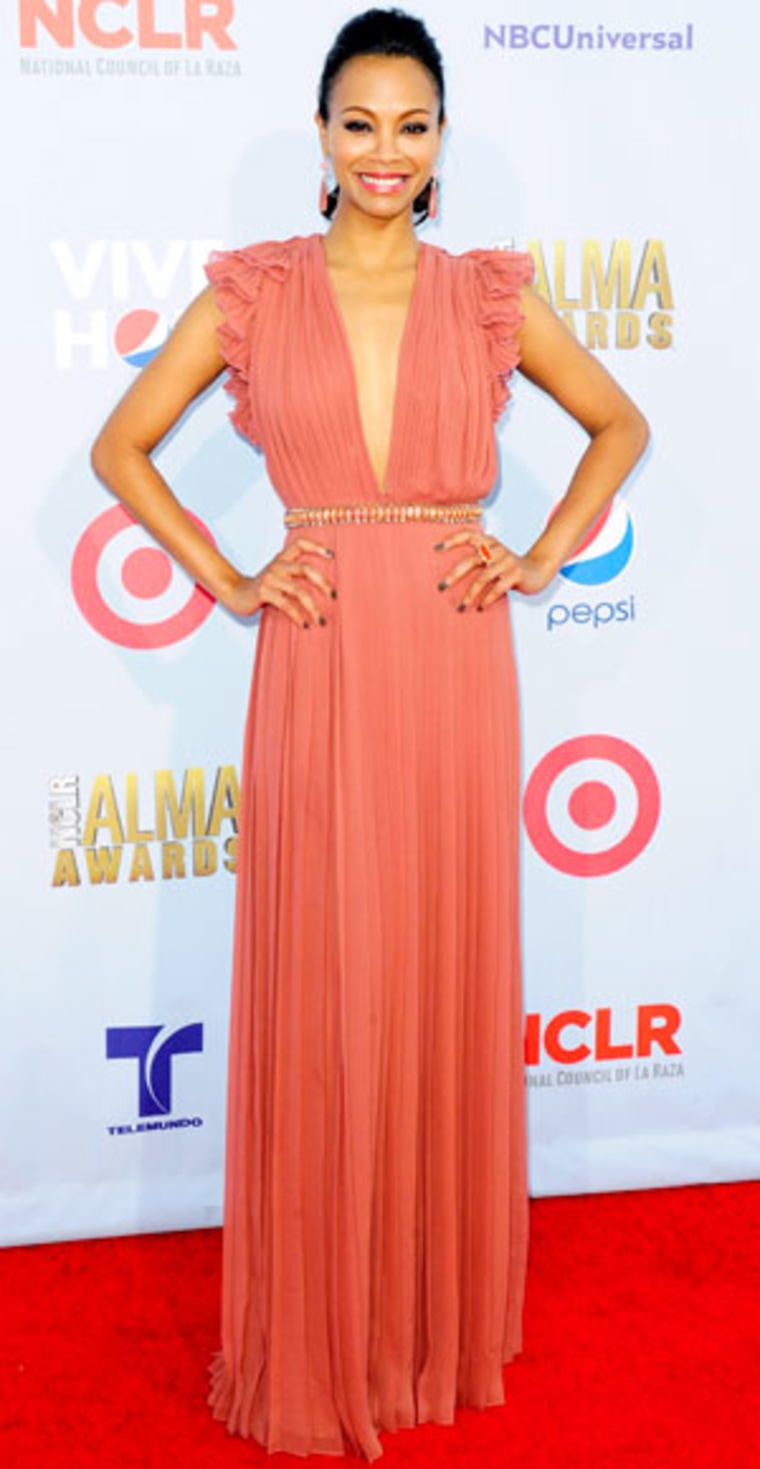 Zoe Saldana
Event: The ALMA Awards
Designer: Gucci
Why we love it: The actress looked every inch a goddess in her plunging, pleated gown.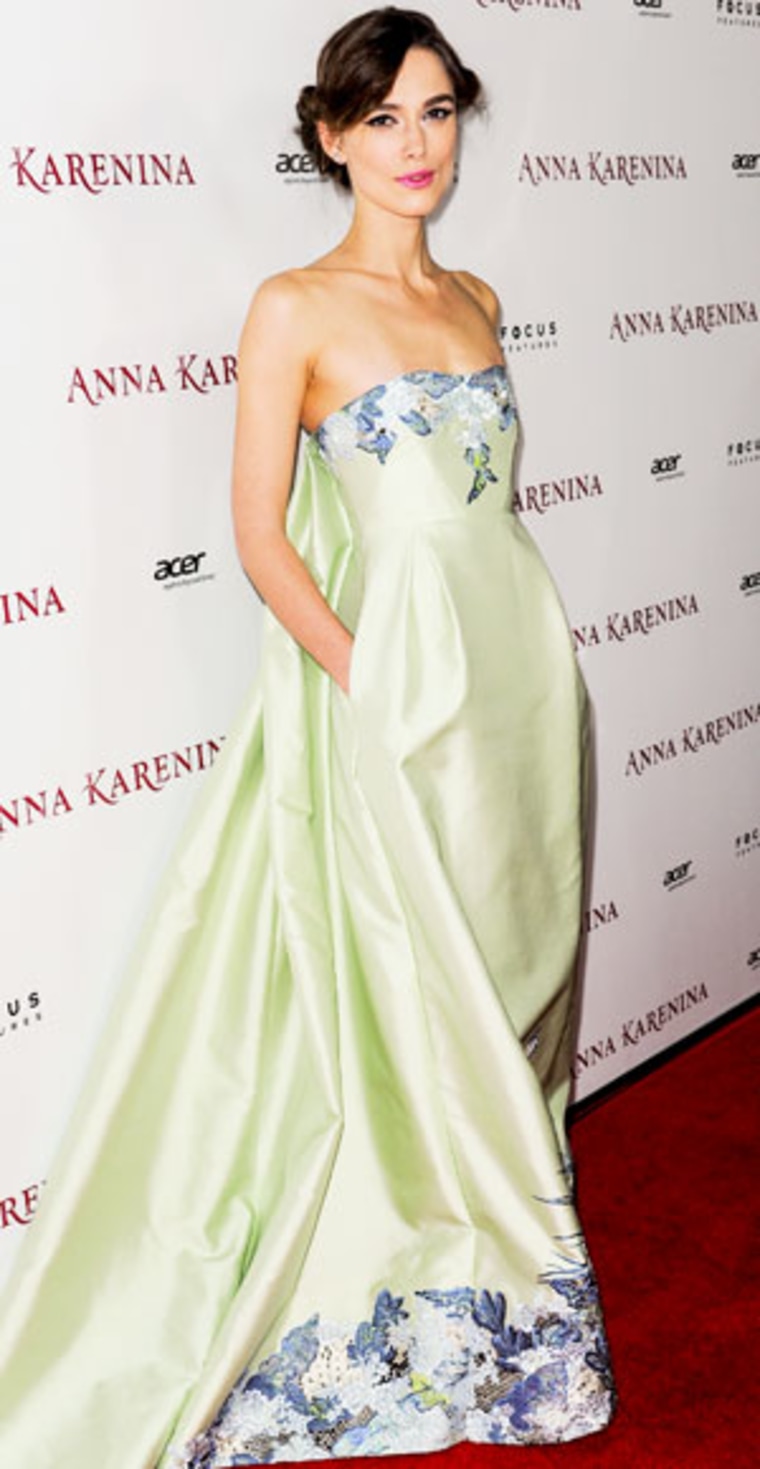 Keira Knightley
Event: The L.A. premiere of Anna Karenina
Designer:  Erdem
Why we love it: From her pretty pink lips to her cool mint silk, the actress's pastels were a breath of fresh air. (And who doesn't love a good pocket?)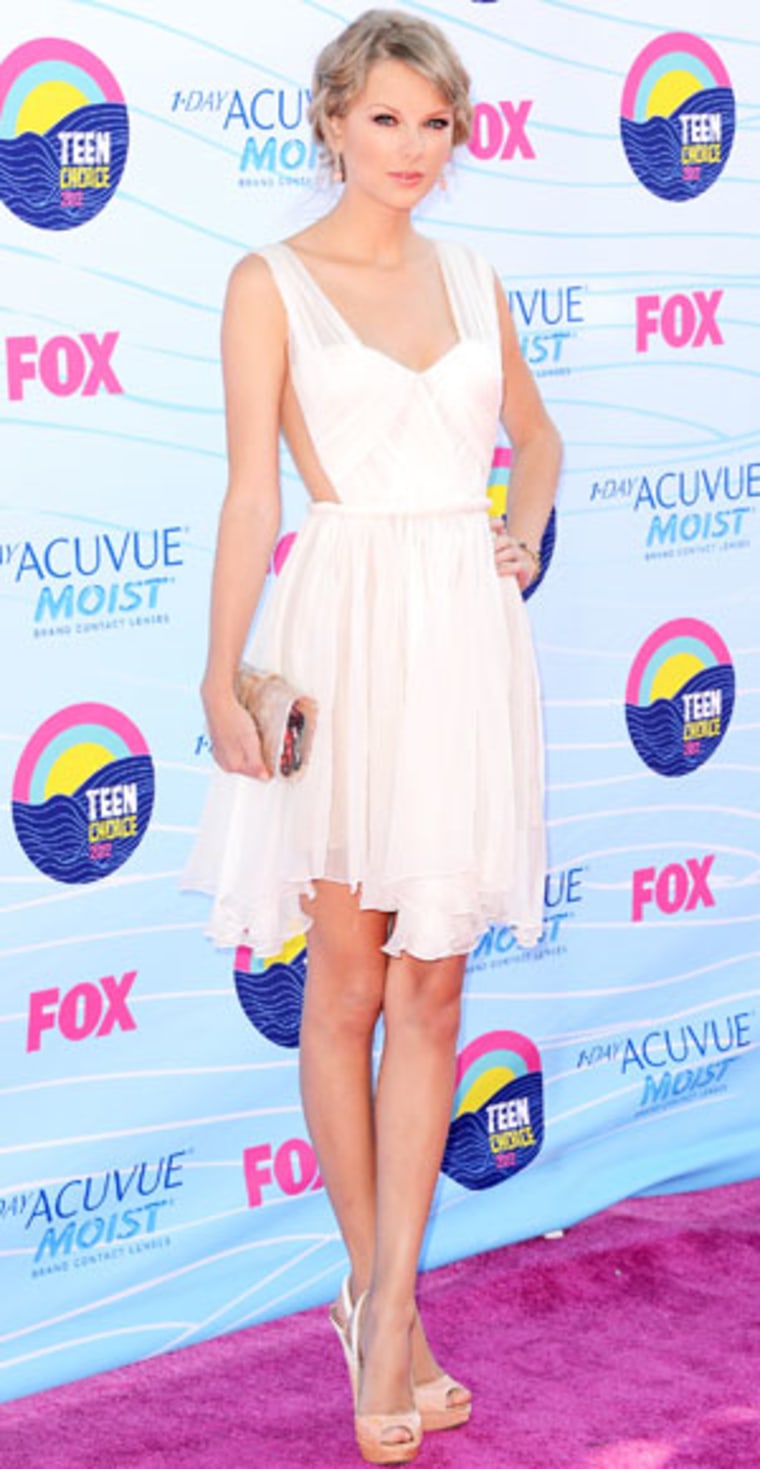 Taylor Swift
Event: The Teen Choice Awards
Designer: Maria Lucia Hohan
Why we love it: Everyone loves this singer in romantic flowing gowns, but she looks just as ethereal in a backless goddess mini.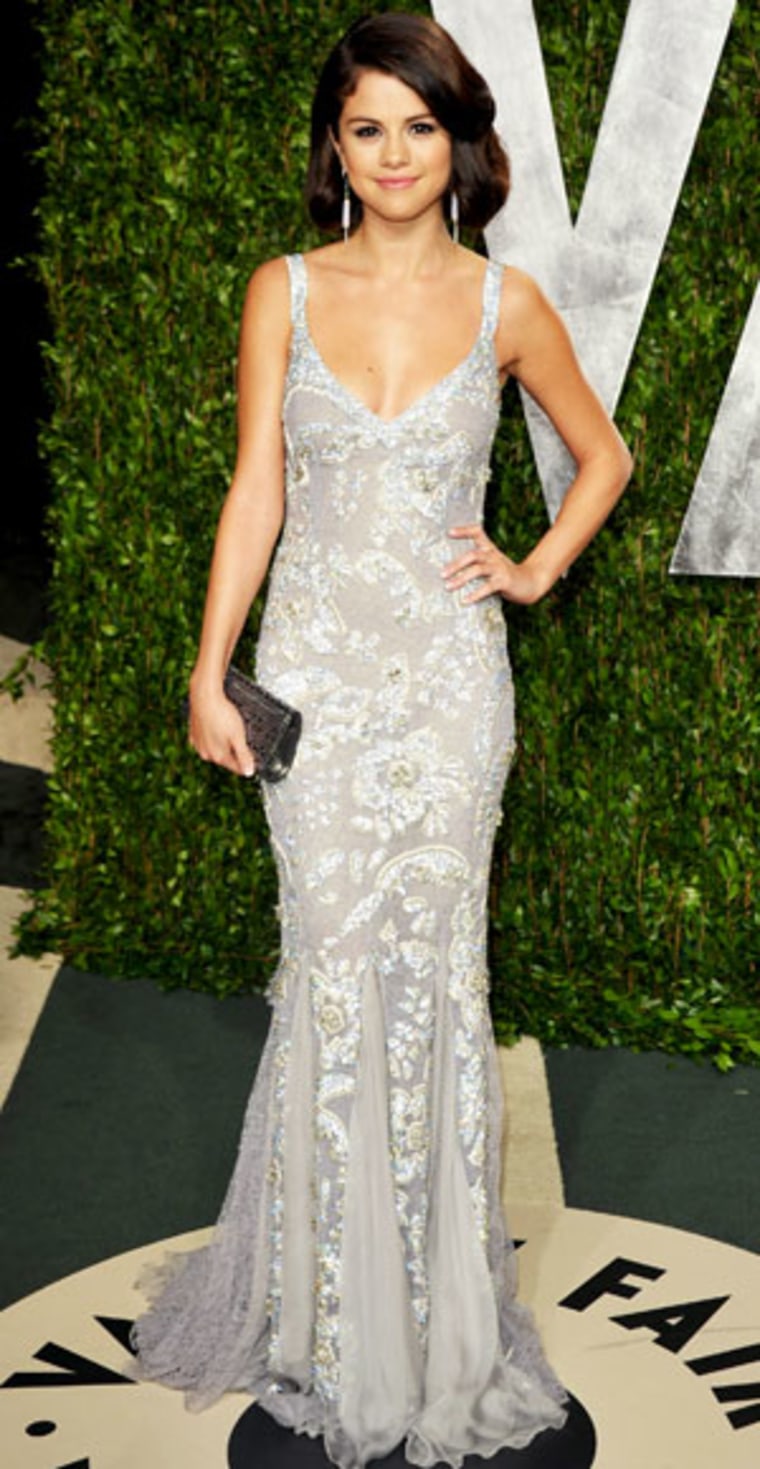 Selena Gomez
Event:
Designer:
Why we love it:
What's your favorite dress of the year? Let us know!
See Kate Middleton's Most Memorable Looks
Biggest Rocks of 2012
This Year's Biggest Style Risks
Festive Dresses Under $100
Glitter Like a Grown-up