Bobbie Thomas, our resident style editor and author of "The Power of Style," shares the buzz about beauty, fashion and more on TODAY and at Bobbie.com. Follow her on Twitter, Facebook and Instagram.
You think you know nail art, but have you heard of a "diagonal Frenchie?" Do you know what "negative space" means? How about a DIY "swirl-on manicure?"
Hello Kitty nail art and glitter will always be fun for teens and tweens, but chic designs and subtle patterns reign supreme for adults. Mature styles, like watercolor swirls and more, are not only taking nail salons by storm, they're also simple enough to DIY at home.
RELATED: 9 baby products every new mom needs (even if she doesn't know it yet)
Diagonal French manicure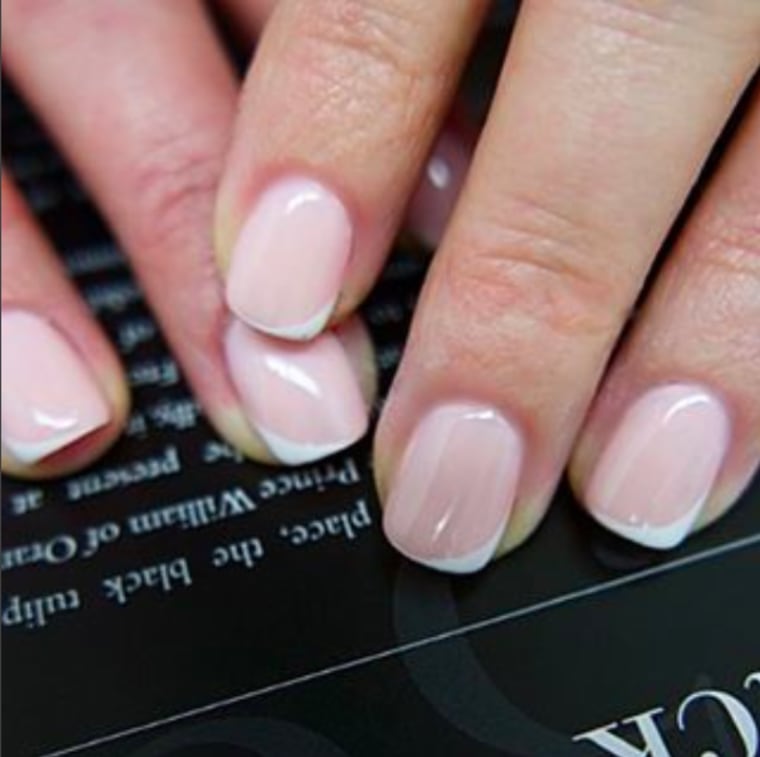 If you love a French manicure, here's a subtle way to put a modern twist on the concept: Swap the straight border at the tips for a slightly angled one. You can also experiment with different accent colors.
Watercolor swirl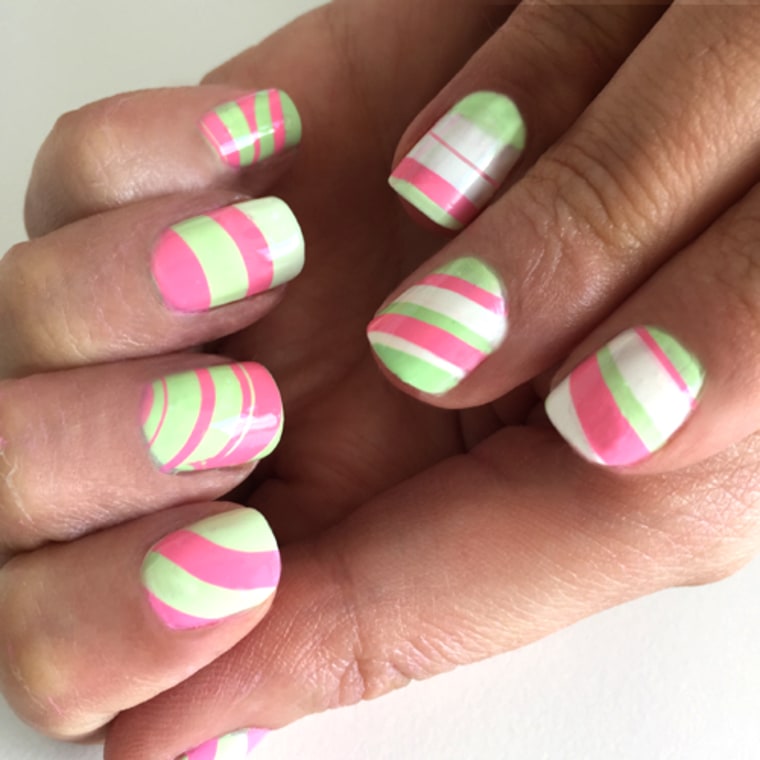 Start by painting your nails with a white base coat and allowing to dry fully. Release droplets of nail polish into a cup of clean water, building concentric circles by adding multiple dots of different colors. Using a toothpick, drag and pull the polish into an abstract design. Gently place the surface of your nail down into the swirl. When you lift your finger out, you'll be left with a cool, marbled effect.
RELATED: Busy week? 11 products to help you unplug and relax in an instant
Negative-space designs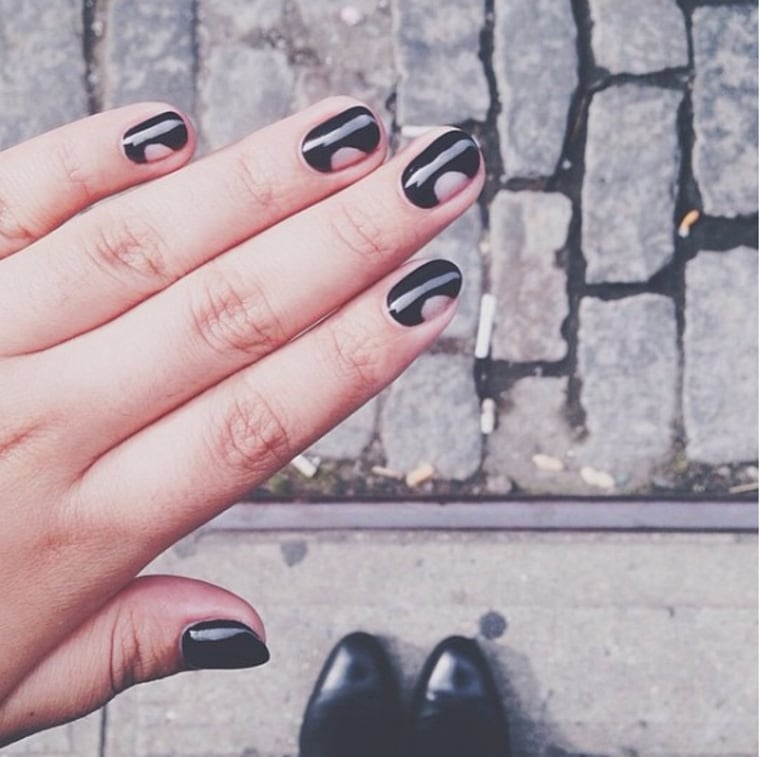 If you have tape lying around the house, you can easily create this next design. Apply thin strips of Scotch or painters tape to your nails — in whatever combination of vertical and/or horizontal lines you desire — and press firmly. Then paint your nails, allow them dry and peel off the tape to reveal a unique, minimalist look.
Special extras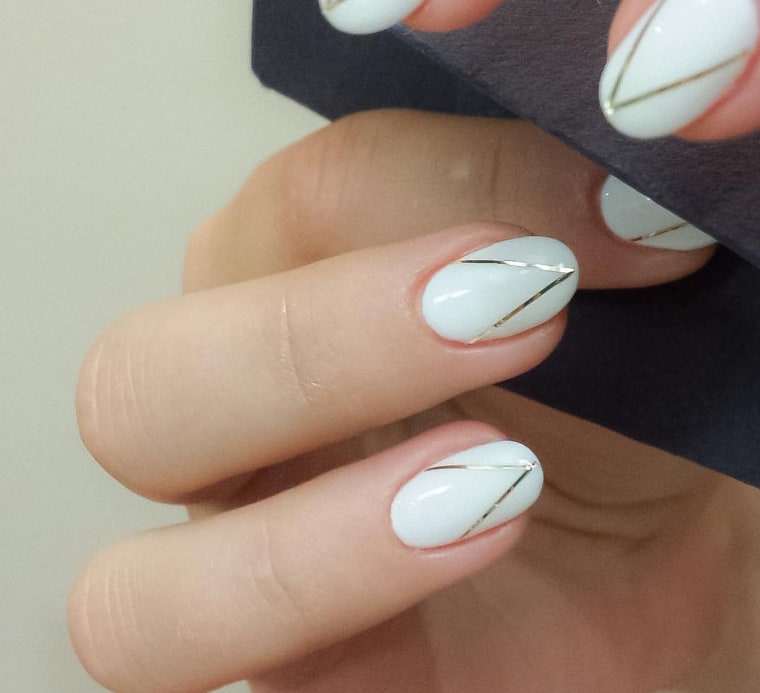 Consider upgrading your digits with some thin metallic tape pieces or small cellophane strips. These small yet striking accents will elevate any manicure and are easy to apply. Just stick them onto the last layer of color just before your top coat. You could even try them on bare, natural nails for a spin on the negative space look.
Not confident in your skills? Here are a few handy helpers ...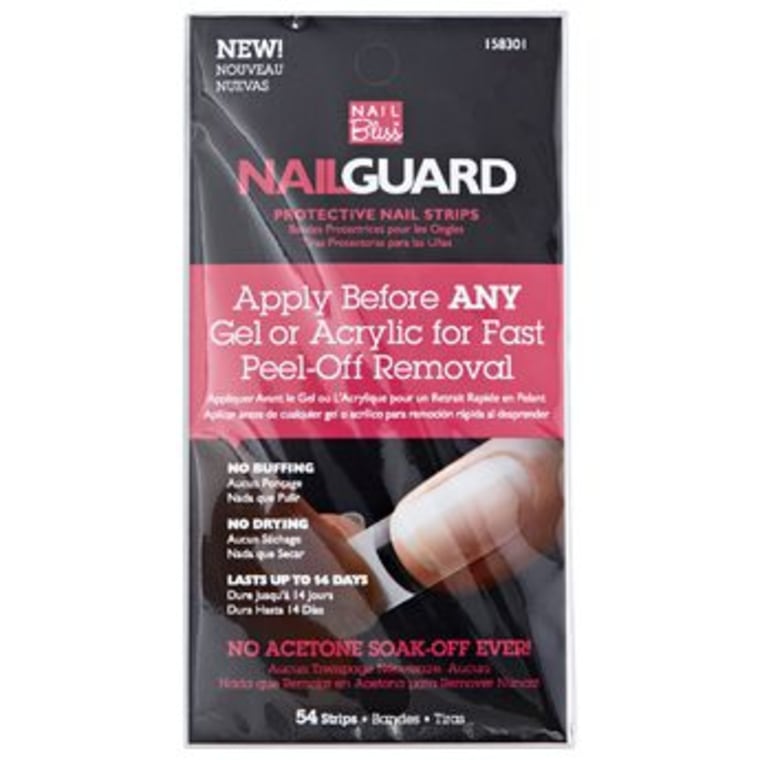 Pop Polish Off In a Snap: Gel manicures have been around for a while, but removal can still be a pain. Nail Guards are applied pre-polish and allow for an easy, peel-off removal days later. ($3.99)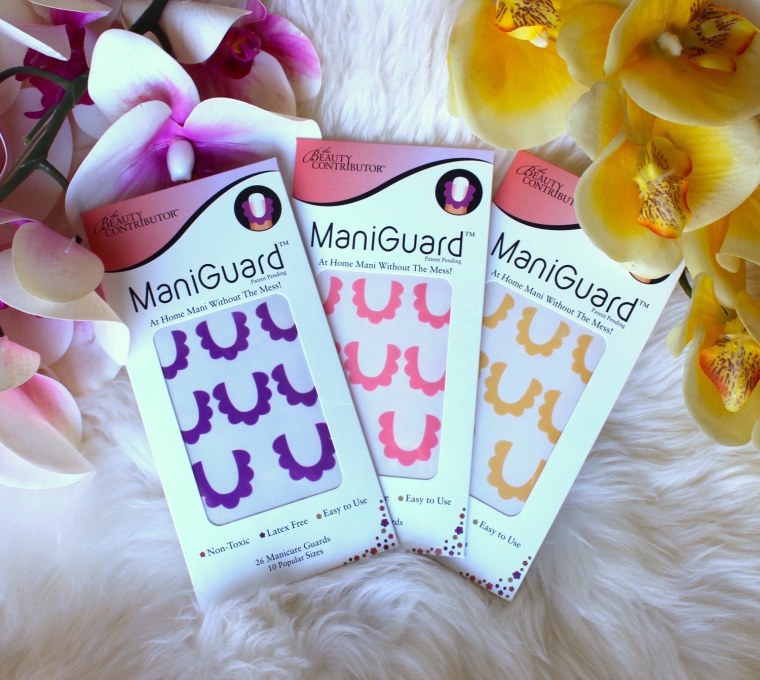 No steady hand? No problem: ManiGuards are press-on sticker-style decals that lay around your cuticle to prevent painting snafus. ($10)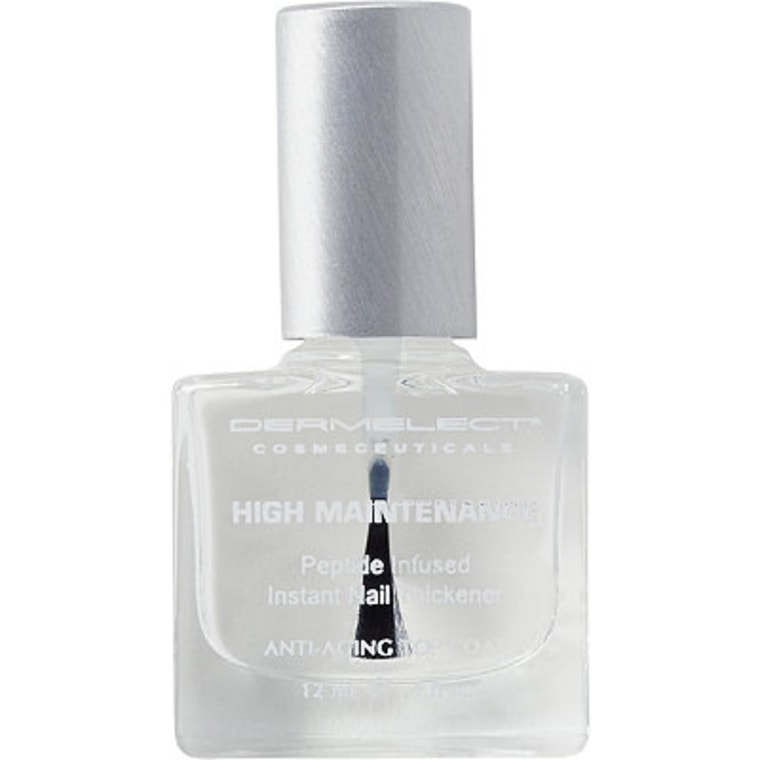 Thicken your nails instantly: For those with thin or flaking nails, this Thickening Top Coat is said to instantly add up to 50 percent more bulk. ($14)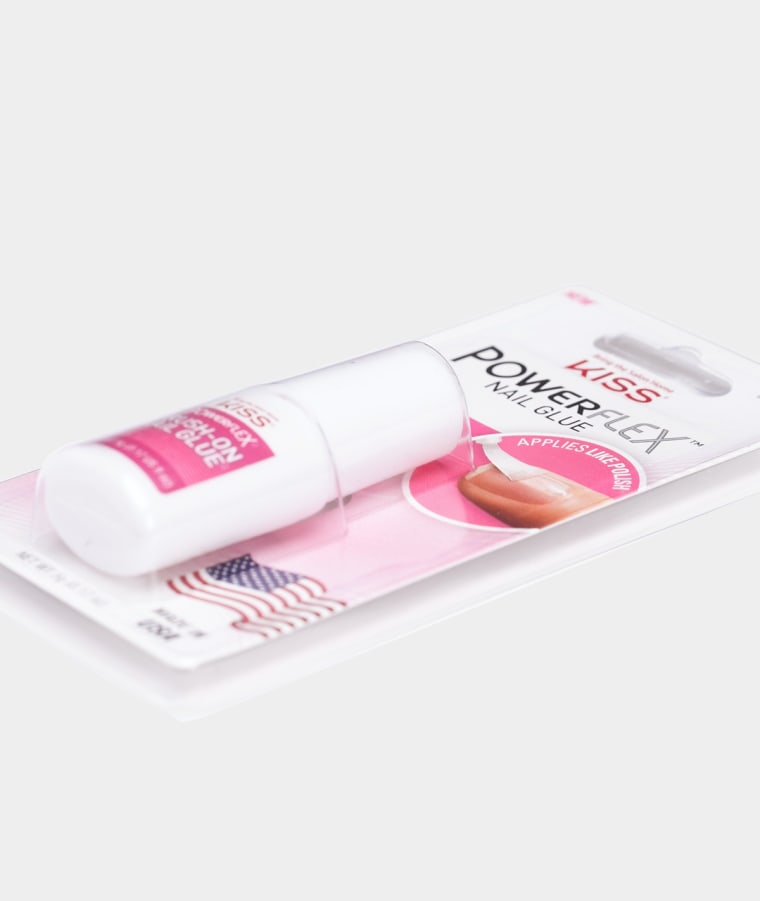 Less-mess nail glue: If you've ever tried to remedy a broken nail with glue, you know it can make a mess. Instead, try brush-on glue; it lays down easily and more accurately than its squeeze-bottle counterparts. ($2.99)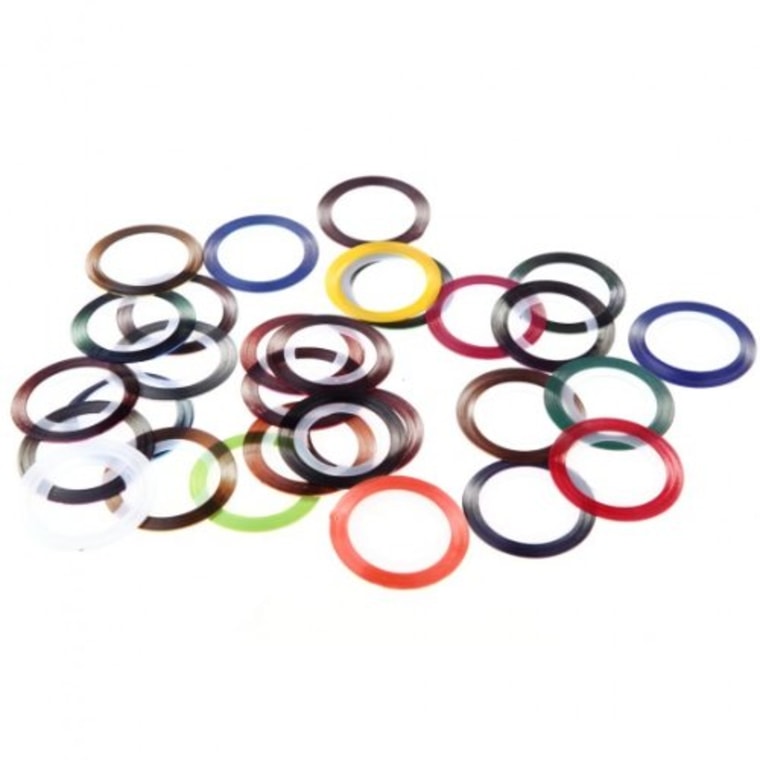 Add a shimmering stripe: Metallic tapes (around 0.8mm in width) can add a chic pop to your manicure. Try using the same tape color as the polish for a monochromatic look. ($3.68)
Get international inspiration: For those willing to make a bit of a statement, Polish Pop Embellishment Kits come in themes like "Abbey Road," "Rodeo Drive," "Wisteria Lane" and more. ($3.99)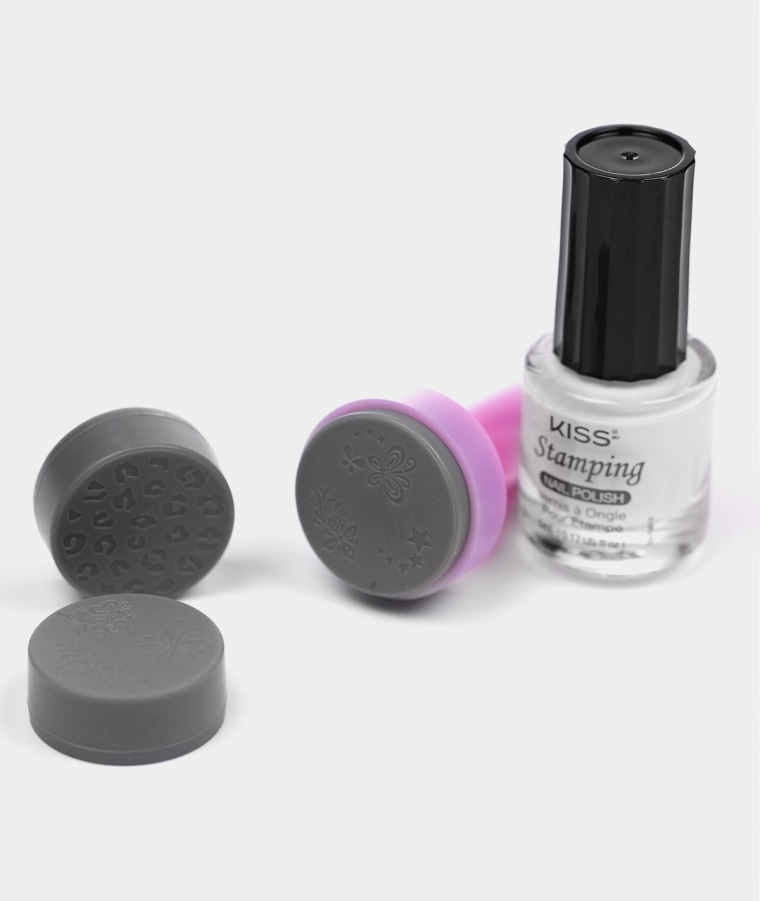 Stamp-on style: With three interchangeable discs, this clever little stamper can create all kinds of fun prints and patterns, like leopard and floral. ($5.99)