We love our moms for a million reasons and, among them, the beauty wisdom they've shared.
We're grateful for their timeless tips and tricks, and for sharing their favorite products and routines that really work. TODAY Style asked beauty experts from all walks of life about the go-to picks and products by which their moms swore. You may want to take some notes for your own next shopping trip!
1. It reminds me of her mom scent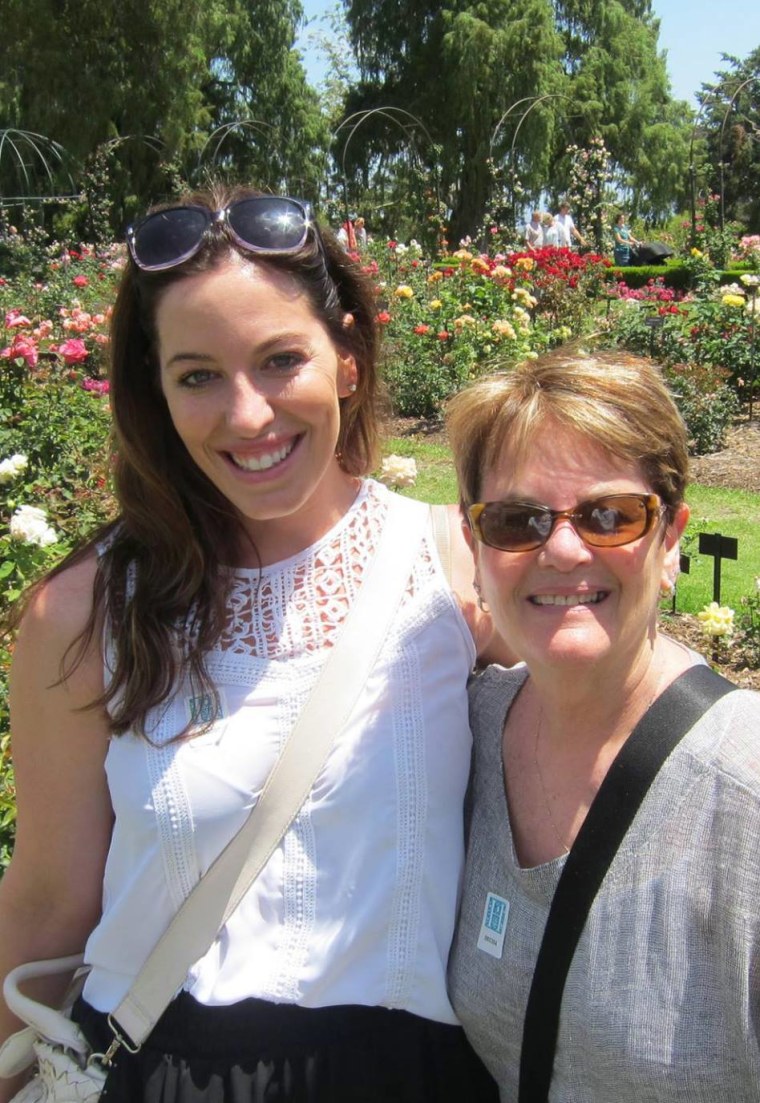 "My mom has always loved the traditional black-and-white ChapStick. She has worn it since I was a kid, and maybe even before I was born. Growing up, there were always three or four ChapSticks laying around or in her purse for safekeeping. Whenever I kiss her, I can smell it and it brings me back to being a kid. I wouldn't change this 'Mom scent' for the world," said Annie Tevelin, professional makeup artist and founder of SkinOwl products.
ChapStick Lip Balm, $5.42, Jet.com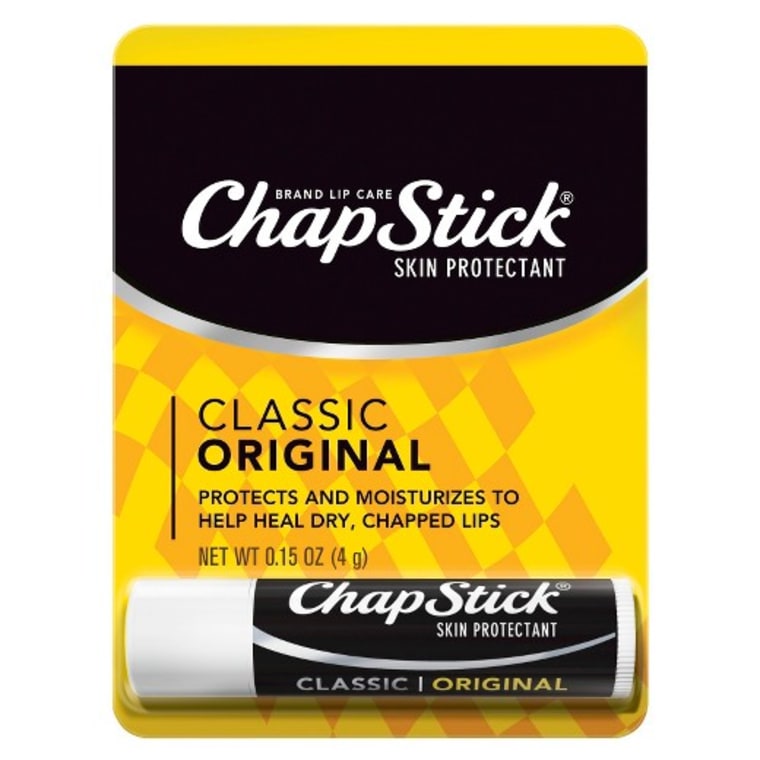 2. We both have the same favorite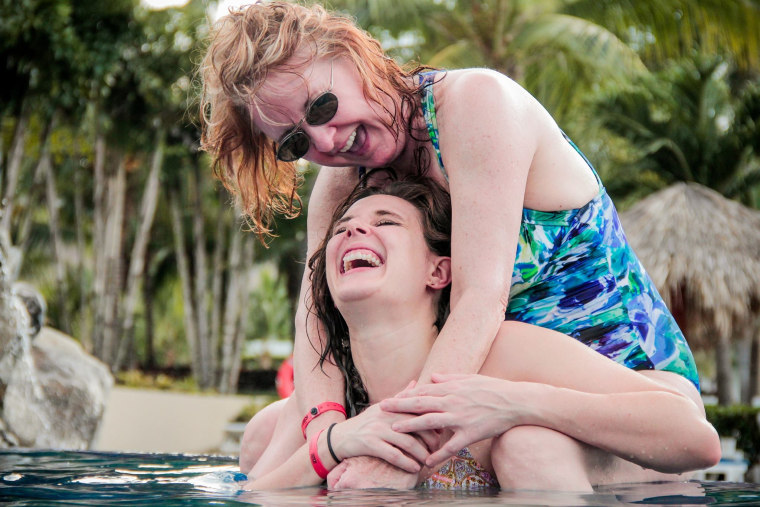 "I used to watch my mom get ready every morning and always thought she was so beautiful. I watched her put on makeup and spray perfume and I always wanted a pink robe and a vanity like her one day. She took me shopping for my first everything: bras, makeup, suitcases, etc."
Fast-forward several years and I'm home visiting from New York City and I'm like, 'I want to pick up stuff at Walmart.' And she's like, oh good, I need mascara anyway. So we legit walk to the same exact spot, pick up the same exact brand, in the same exact shade: L'Oreal Paris Voluminous mascara. I could get any mascara I want as a beauty writer and I still buy the same mascara that I never knew my mom used, too!" said Lindsay Tigar, beauty editor and writer.
L'Oreal Paris Voluminous mascara, $5.89, Walgreens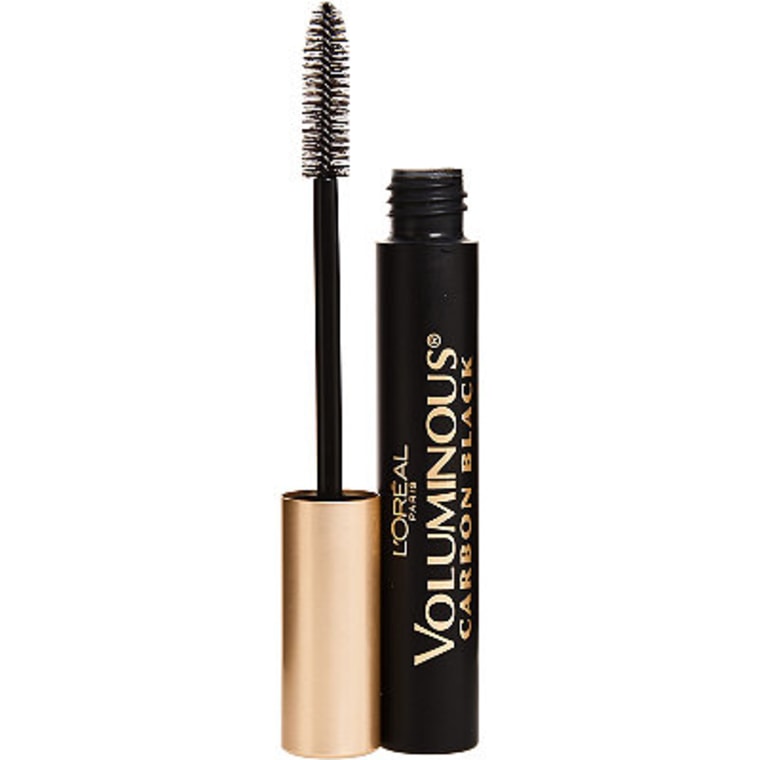 3. A worthwhile tradition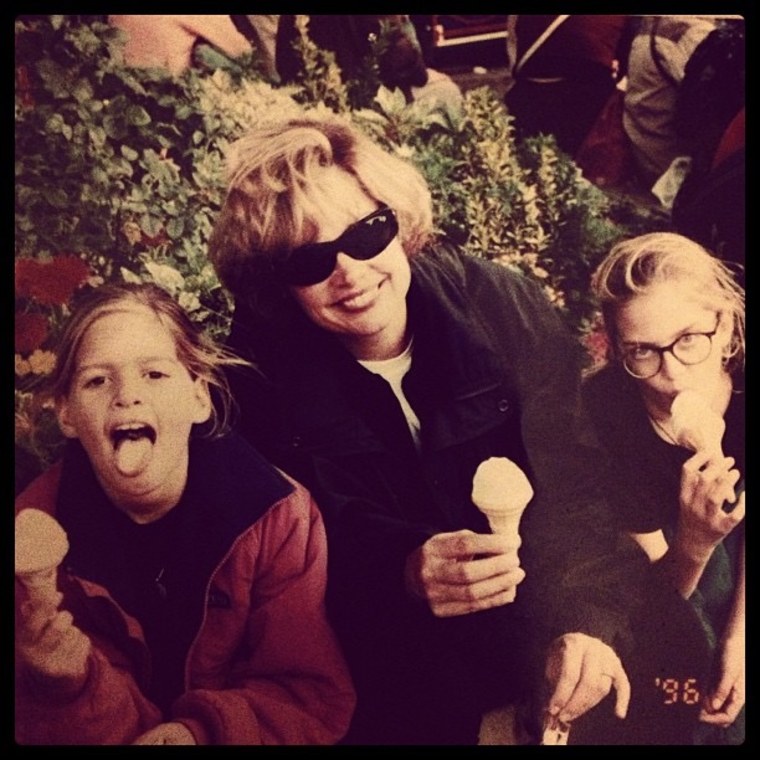 "The smell, feel and look of Elizabeth Arden's eight-hour cream is something that we grew up with in our household. Even today, it's something that is always in our mother's cosmetic drawer. I buy it today and continue the tradition. It's a miracle worker!" said Frankie Shay, whose mother is Kathy Van Ness, the COO of Golden Door Spa.
Elizabeth Arden's Eight-Hour Cream Skin Protectant, $29, Amazon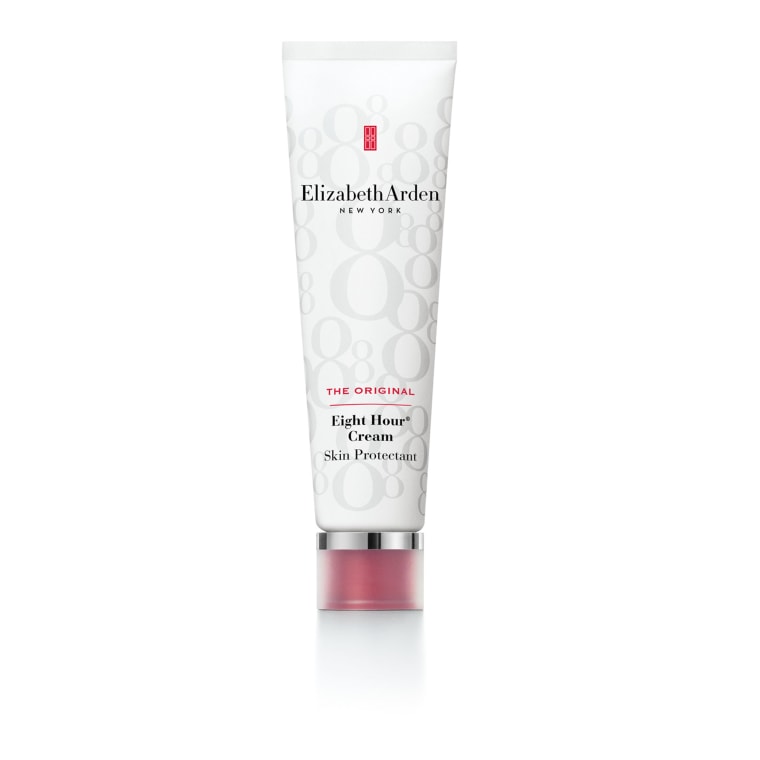 4. We share precious metals (and memories)
"Back in Hungary, my mother used colloidal silver for all our health and beauty woes. From having a cold to a skin infection, she would use it for everything. Now as a grown-up, I use colloidal silver on my own children and also in my beauty products. The taste and smell brings me back to Hungary," said Ildi Pekar, celebrity facialist to Miranda Kerr, Irina Shayk and Lindsay Ellingson.
Sovereign Silver Bio Active Silver Hydrosol, $12, Jet.com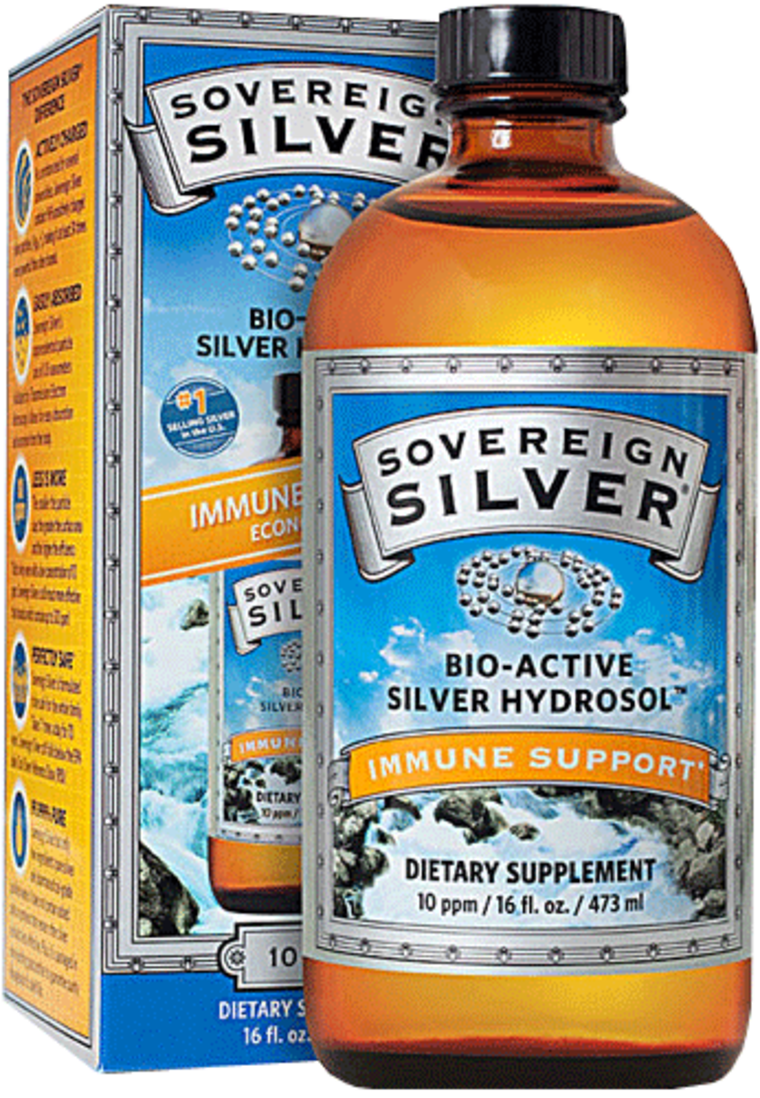 5. She knows what she wants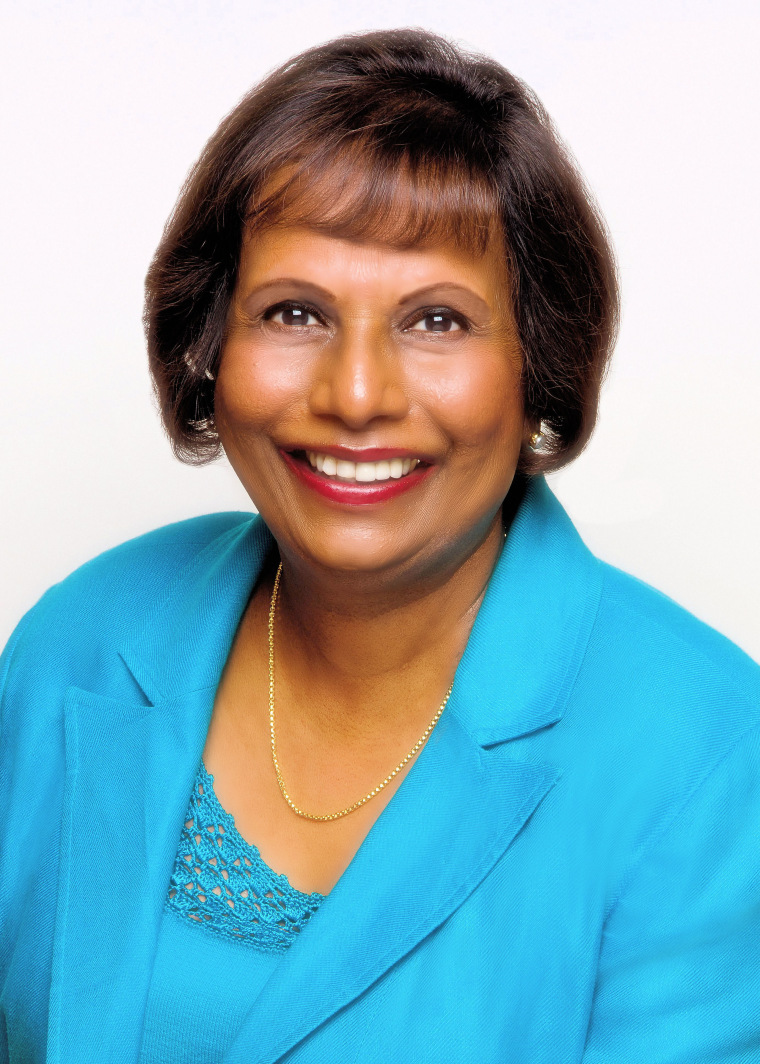 "My mom has never been into passing beauty fads and keeps a bare minimum routine (sometimes I wonder where I came from), but she has fallen in love with Hada Labo Tokyo sheet masks. She says they really make her skin look and feel plumper, and she even has it on auto-delivery so she never runs out. Who is this woman?"
And do not come between my mom and her Lancôme Miracle Blossom fragrance. Don't attempt to buy her another fragrance for any holiday, because she'll just ask you if the Lancôme Miracle was out of stock," said Grace Gold, beauty and wellness expert.
Hada Labo Tokyo sheet masks, $9, Amazon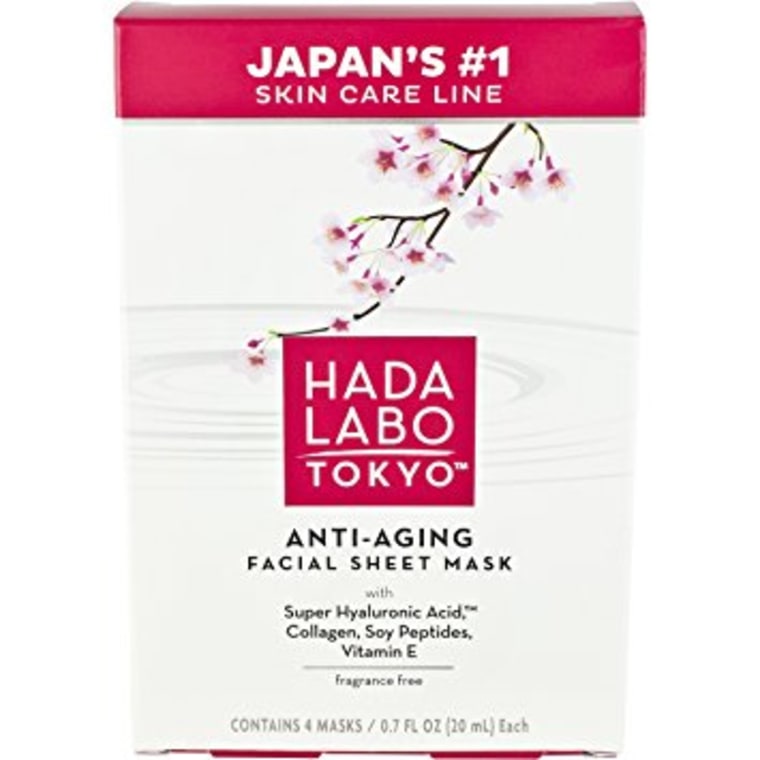 Lancôme Miracle Blossom fragrance, $150, Sephora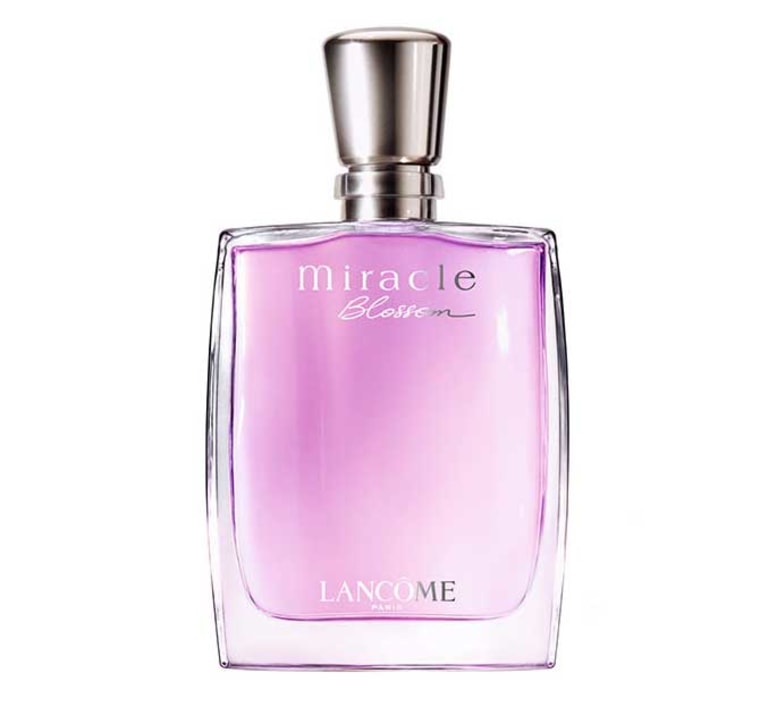 6. She taught me to go natural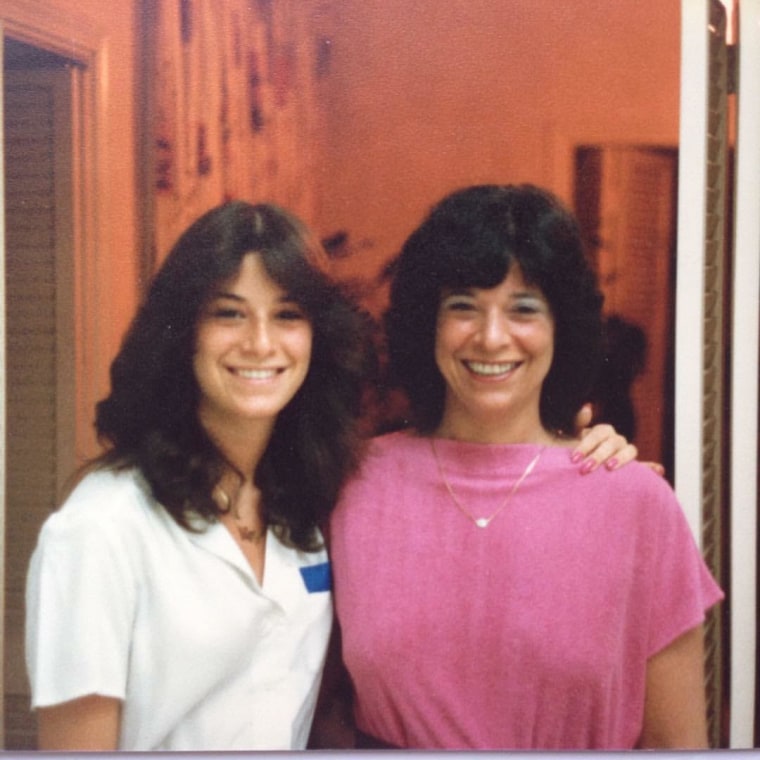 "My mother was a true inspiration to me in so many ways, but there is one beauty tip that that has planted deep roots. Growing up, my mother was a big plant person who was blessed with a green thumb. She always grew aloe plants and she used aloe to solve and fix nearly every problem or issue, much like the dad used Windex in the movie 'My Big Fat Greek Wedding.'"
If I had dry skin? Aloe. Sunburn? Aloe. Itchy or flaky scalp? Aloe. When we went about formulating our new range of products for babies and kids that addresses the issues of sensitive scalps, the first go-to ingredient on my list was aloe, of course. And it works like a charm!" said Cozy Friedman, co-Founder of SoCozy, SoCozy Hair Care For Kids, and founder of Cozy's Cuts For Kids.
Green Aloe Gel, $12, Amazon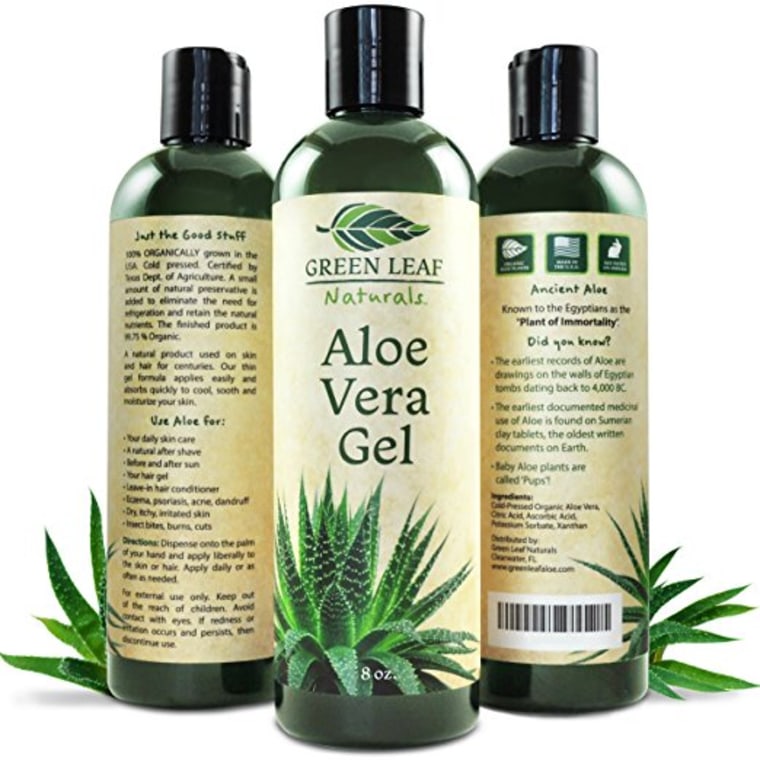 7. I've learned it's not just for guacamole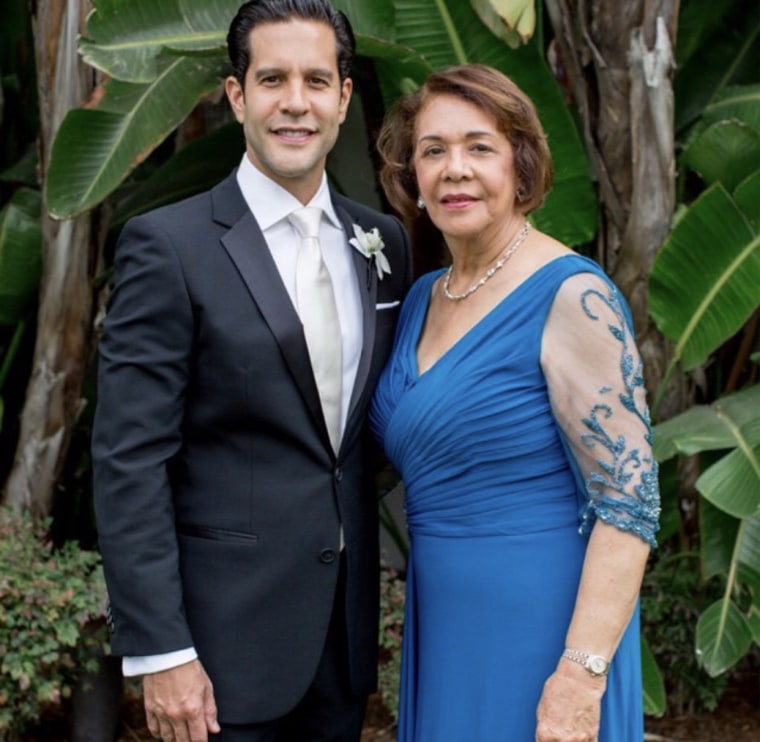 "Growing up, my parents had a beautiful garden in the Dominican Republic and I remember my mother using the avocados and olive oil to create beautiful face masks and hair treatments. She also went the more traditional route with a classic Dior Red lipstick in 999 and Opium Perfume by YSL" said Beverly Hills Plastic Surgeon,Dr. John Diaz.
Dior Red lipstick in 999, $35, Sephora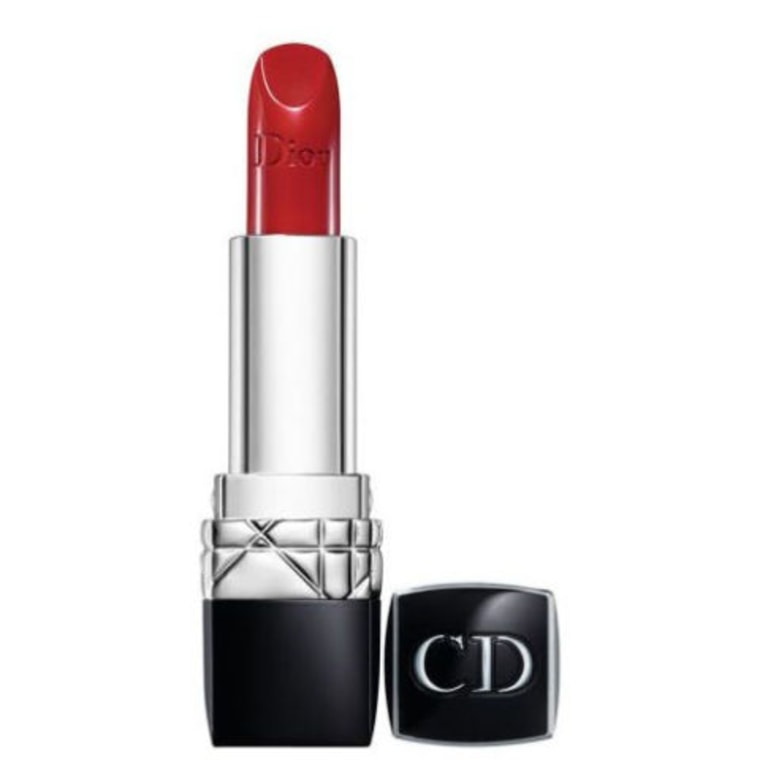 YSL Opium Perfume, $62, Sephora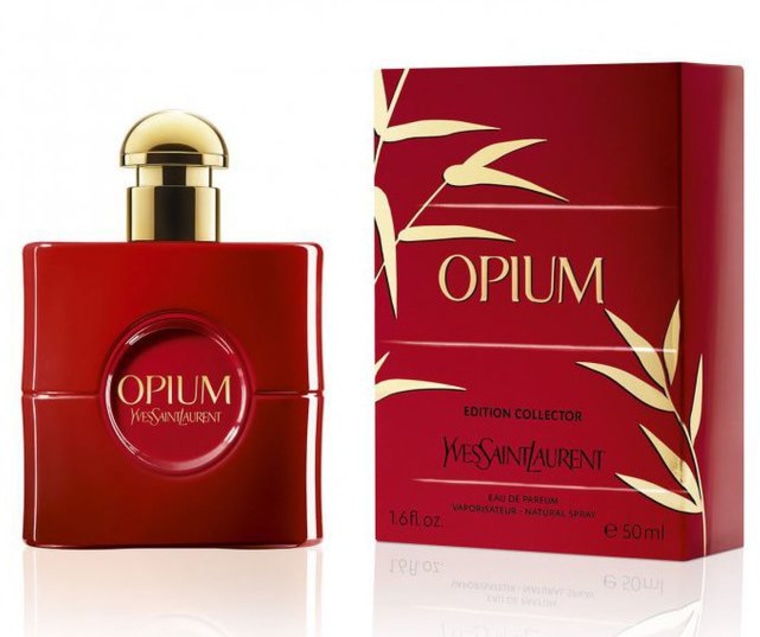 8. Great value for a better product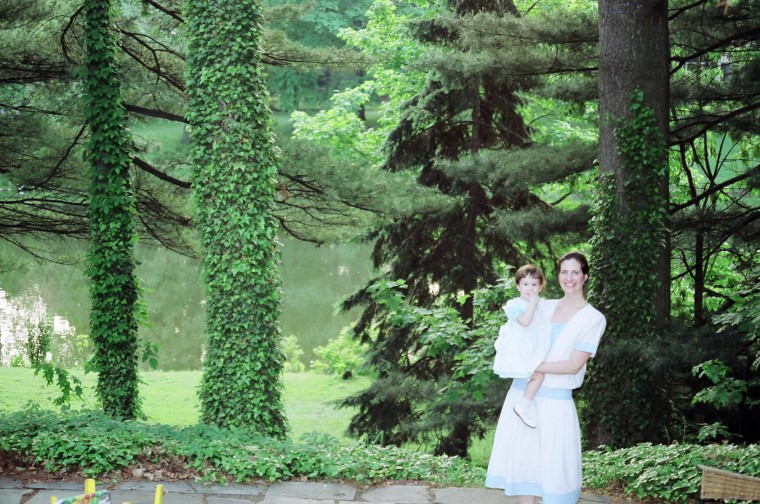 "My mom has super sensitive skin and always used cream cleansers by Ponds, Noxema and others for as long as I could remember. When I started Follain, the first thing I helped her change was her cleanser and she's been hooked on the Tammy Fender Cleansing Milk ever since. She says her skin looks better than ever because this lavender cleansing milk actually hydrates and nourishes in addition to removing makeup and the day's grime."
There's also a ton in the bottle and you don't need to use very much of it with each use. This makes her feel like it's a good value for high quality product — always a plus for my mom!" said Tara Foley, founder and CEO of Follain.
Tammy Fender Cleansing Milk, $55,ShopFollain.com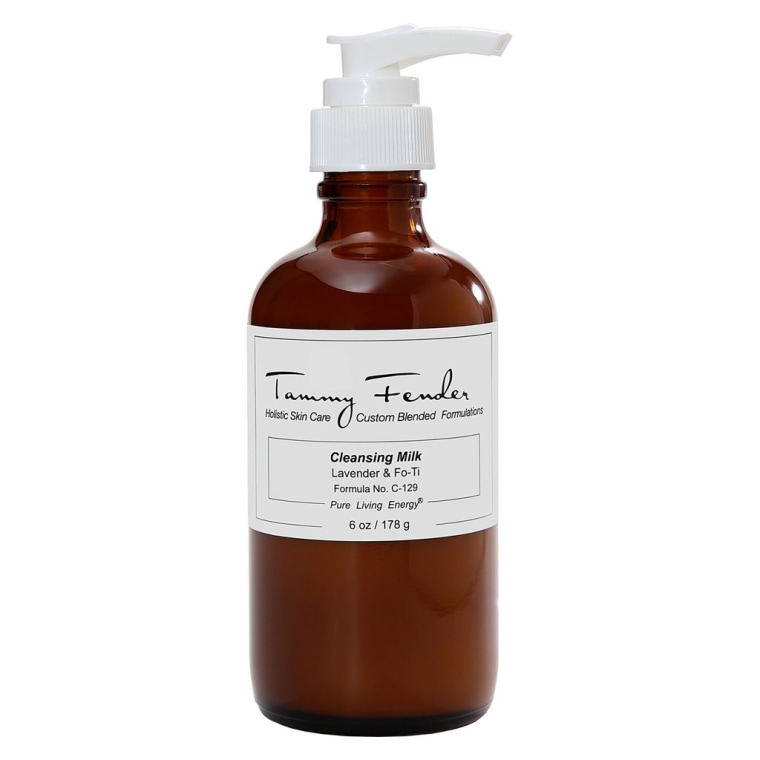 9. She has beauty down to a science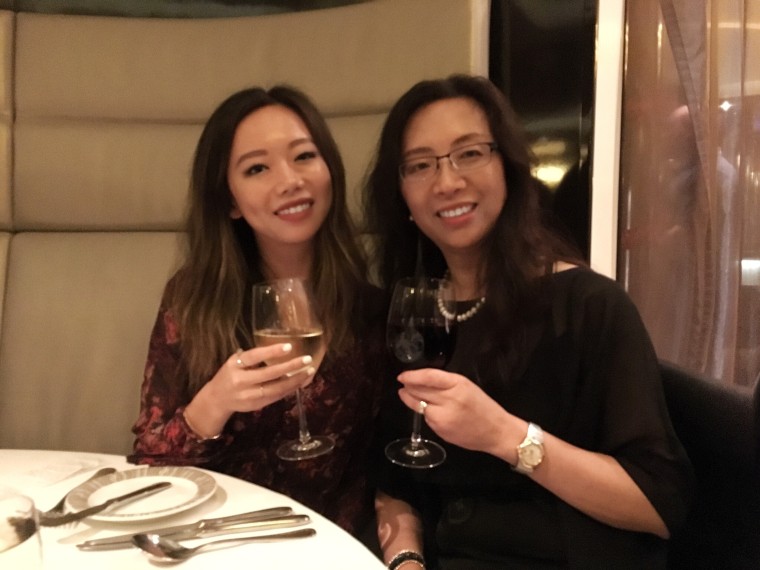 "Growing up, I would watch the care that my mom put into her beauty routine — it's the reason I embraced lipstick, serums and texture sprays so readily. She has her skin care regimen down to a science (it's truly a thing of wonder), but lately, I've been mailing her a box of makeup products with which to experiment. One recent discovery is Clinique Chubby Stick Moisturizing Lip Color Balm"
Usually she stays fairly mum about the products I send, but the other day she sent me a photo of her Chubby Stick used precariously close to the end of its life with a text, 'Can you send me more of this?' She then proceeded to follow up a few days later with the exact same text (#waysparentstext). I've only ever seen my mom wear lipsticks housed in luxurious, sleek bullets, but apparently, she's found a new beauty obsession in Clinique's crayon-shaped balm and I love her all the more for it," said Faith Xue, editorial director for Byrdie.com.
Clinique Chubby Stick Moisturizing Lip Color Balm, $17, Sephora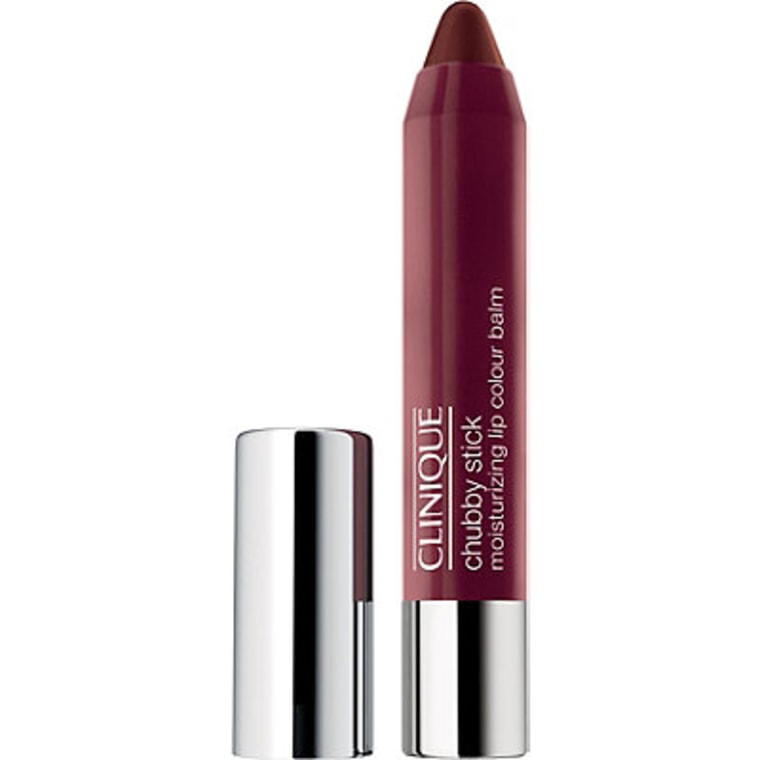 10. She's a classic beauty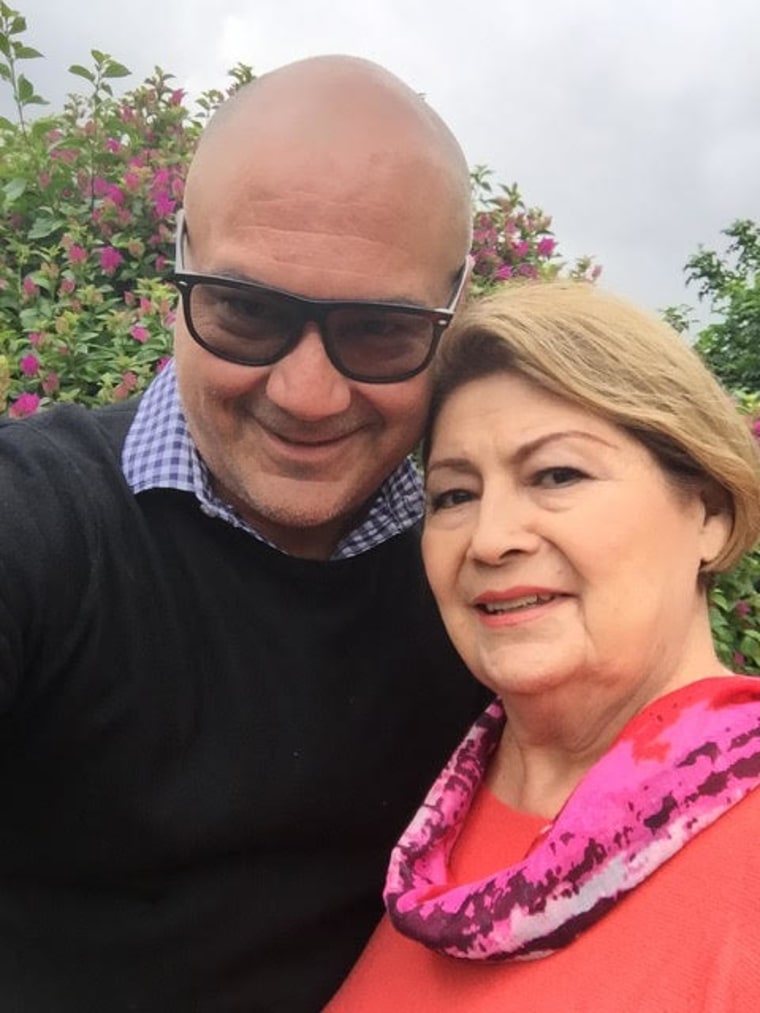 "My mother has clearly had a huge influence on my career choice. As a young boy, I loved to watch her do her makeup and to this day, at nearly 80 years young, she never leaves the house without her hair and makeup impeccably done. Recently, she's been asking me to come over and apply individual lashes before her club outings, which happen to complement the perfect cat-eye (that she does herself in seconds!) with her favorite eyeliner Rimmel Colour Precise in black," said celebrity makeup artist Geoffrey Rodriguez.
Rimmel Colour Precise in black, $5.59, Walgreens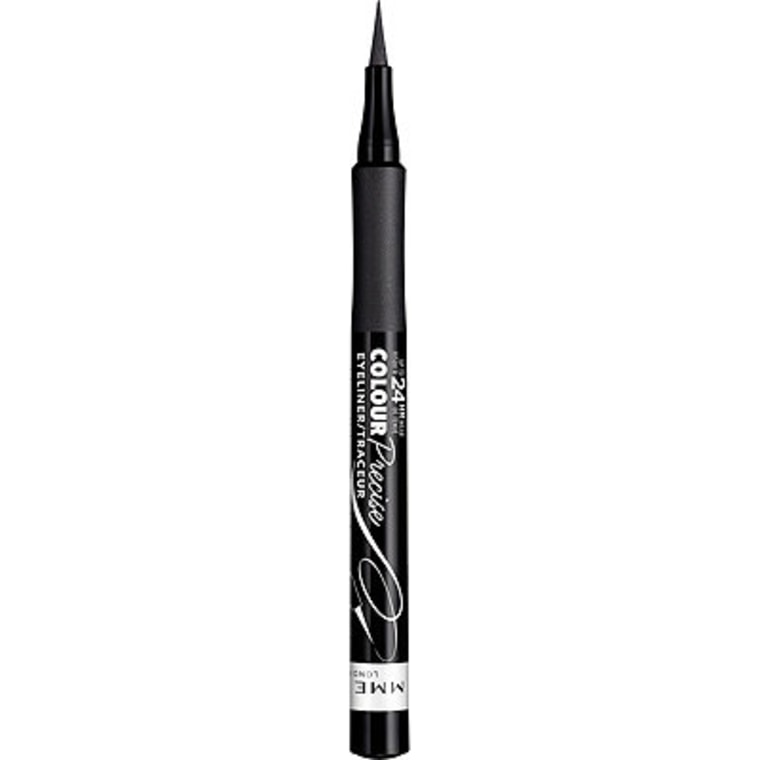 11. A source of constant inspiration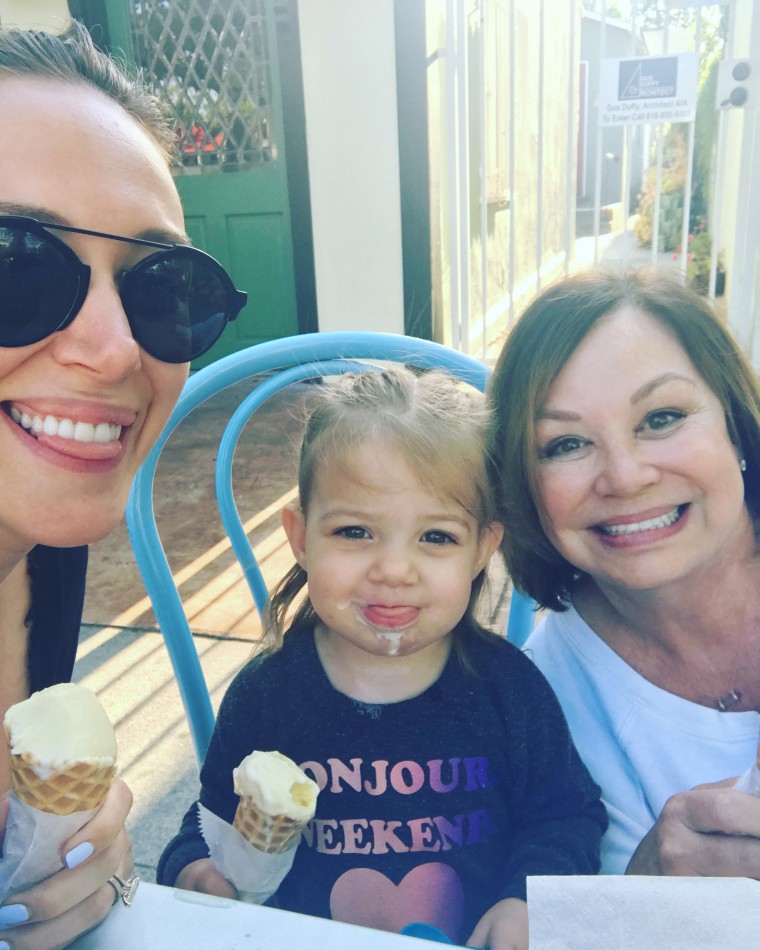 "My mom has always been a big part of my beauty routine! She was the first person to shape my eyebrows and always encouraged me to take care of my skin. My mom was a makeup artist and is really who taught me everything I know about makeup. The best beauty product that she ever gave me was L'Oréal Voluminous Mascara. I swear by it and still use it every day!" says actress Haylie Duff, creator of the children's clothing line Little Moon Society.
RELATED: