Who says Valentine's Day is for lovers? If you're single or not in the mood to celebrate romance, why not shower your platonic friends with gifts and sweets? They'll likely never break your heart, so it's actually a wise investment. (Just sayin'.)
For your girlfriends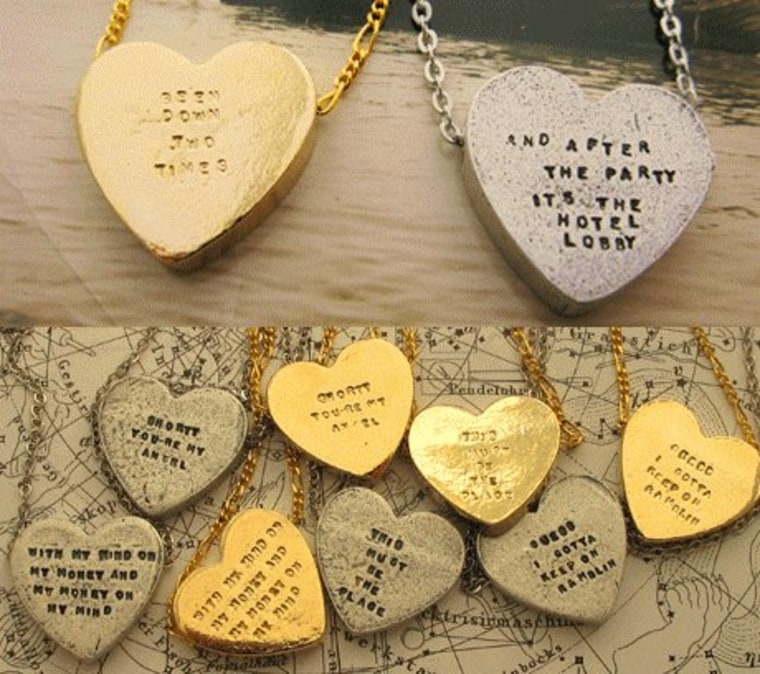 Sweetheart necklace, $65, Erica Weiner
If your bestie can't stop quoting Shakespeare, R. Kelly or Zoolander, inscribe her favorite words so she can keep them... near her heart. This Erica Weiner necklace can be customized with any saying, including "Love sucks."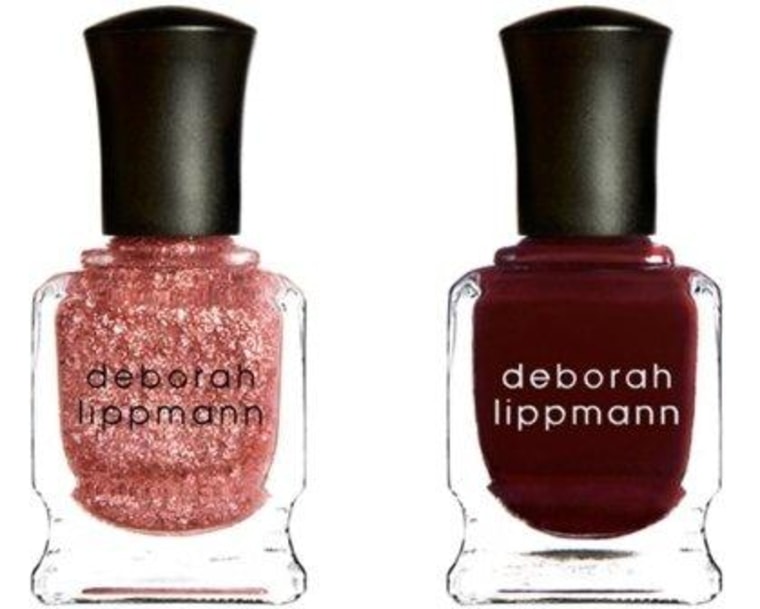 Nail polish, $16-$18, Deborah Lippmann
What lady doesn't love a notice-me shade? Luxury nail polish brand Deborah Lippmann boasts the ultimate Valentine's Day hues – a glittery princess pink called "Some Enchanted Evening" and a bordello red appropriately titled "Single Ladies."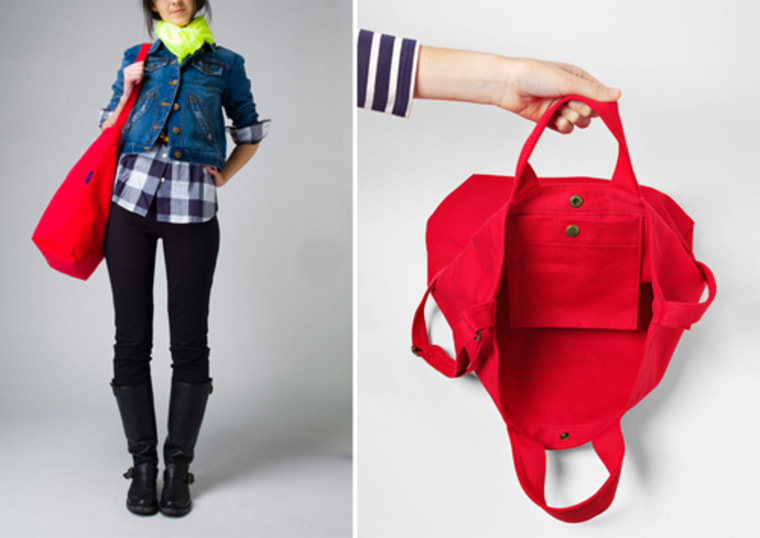 Duck bag, $24, Baggu.com
Make schlepping things around all the more enjoyable with a cute and simple canvas carry-all, which comes in a rainbow of colors (including bright neons). Perfect for Whole Foods-supporting fashionistas.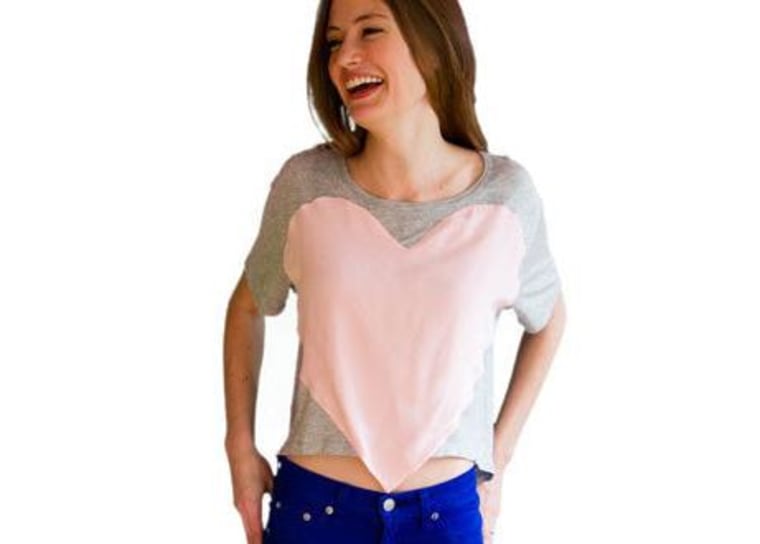 Sweetheart T-shirt, $66, OfaKind.com
Now you can "wear your heart on your sleeve," thanks to Of a Kind's sweetheart T-shirt by Laugh Cry Repeat. The online retailer, which specializes in promoting indie designers, releases limited-edition pieces to ensure your stylish friends are always kept unique.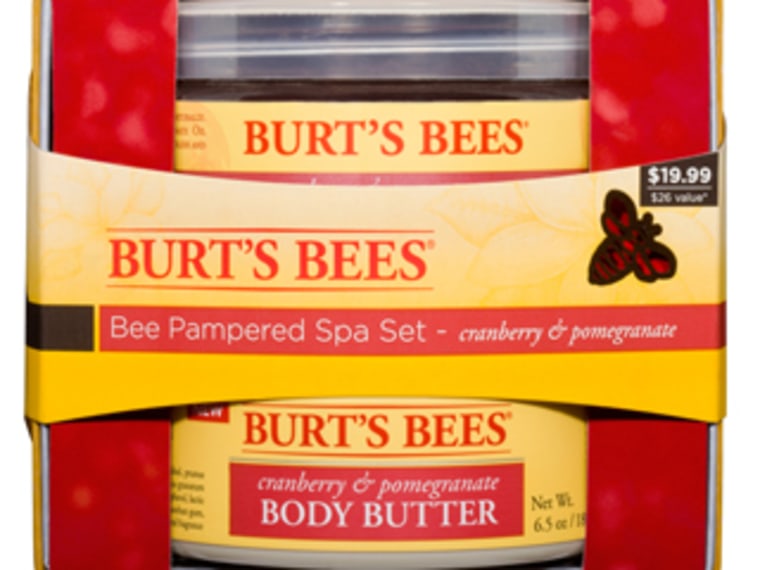 Bee Pampered spa set, $10, Burtsbees.com
Most women are already wearing the brand on their lips, so why not the extend the goodness to their bodies? Drugstore favorite Burt's Bees' spa set includes a cranberry and pomegranate sugar scrub and body butter – two great products for affordable, sweet-smelling success.
For your guy friends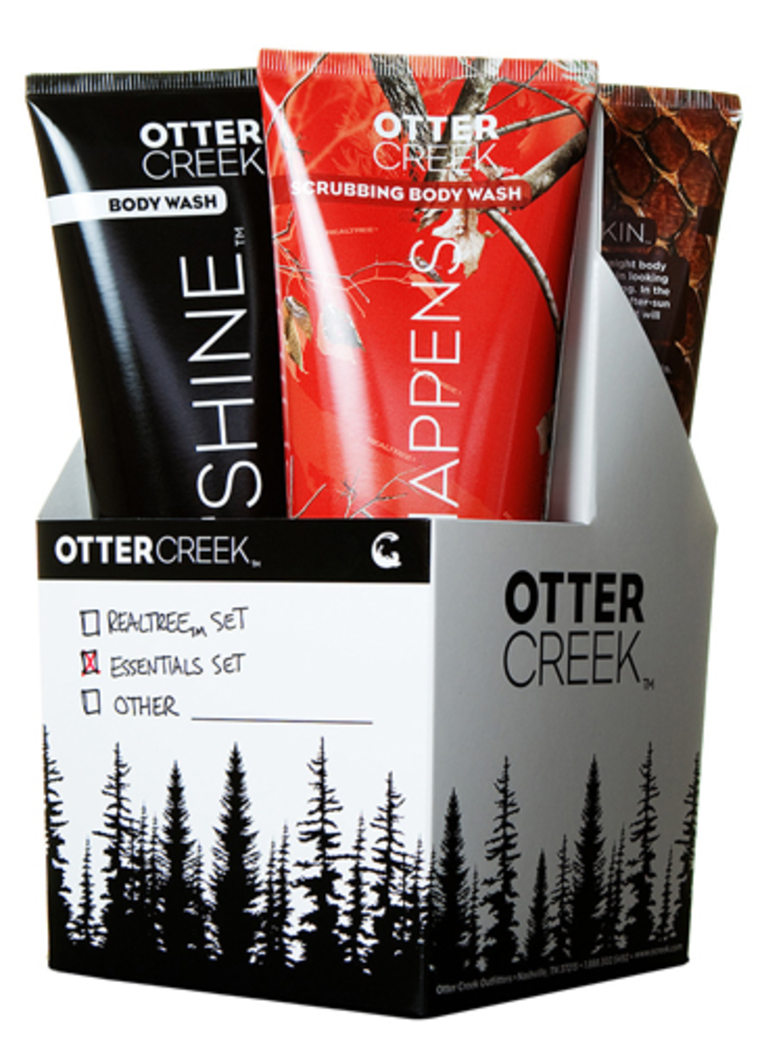 The Otter Creek Essentials, $18 each / $54 for kit, Ocreek.com
Know a man's man with just the slightest hint of metrosexuality? Indulge his vanity with a tongue-in-cheek gift set of boyish smell-good essentials, including a body wash scented with cedar, coffee and leather and a "Hair of the Dog" shampoo.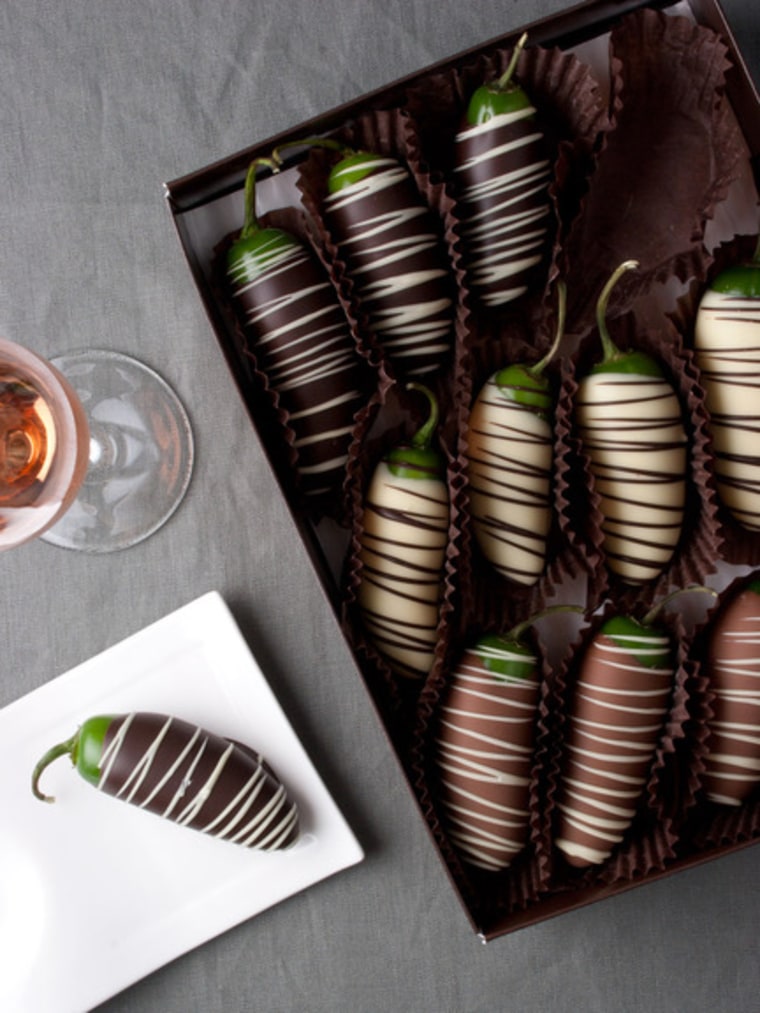 Chocolate-covered jalapenos, $34.99, Gilt Taste
Is he adventurous ... in the kitchen? For the boy who claims he'll do anything, tell him to put his money where his mouth is by trying these sweet and spicy Belgian delicacies.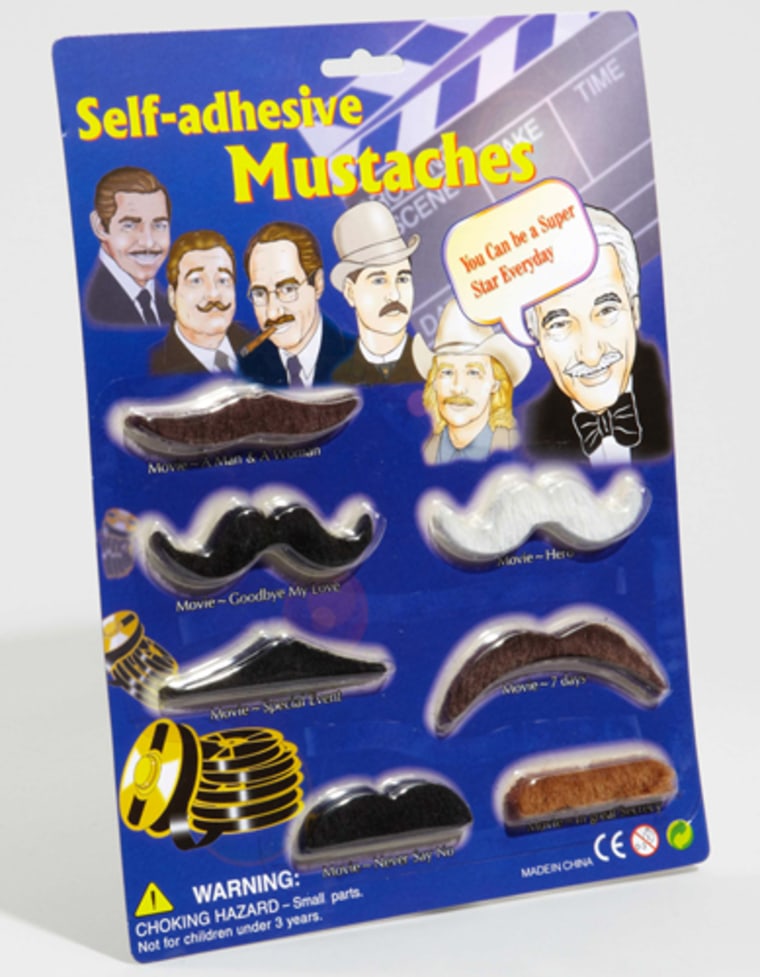 Self-adhesive mustaches, $10, Fredflare.com
Would he laugh in your face if you gave him a serious V-Day gift? We suggest a fake 'stache. These actually come in rather handy during dinner parties, awkward moments or serious discussions.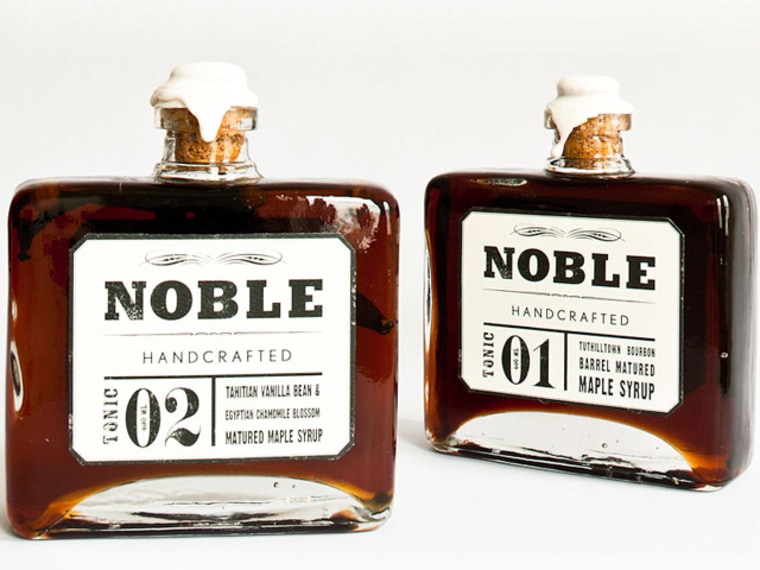 Noble maple syrup, $50, Ahalife.com
Pancakes deserve top-shelf condiments and Ahalife boldly claims these ambrosial syrups, compared to Aunt Jemima, are "what Guinness is to PBR." Feed your favorite foodie with the very best in taste – and bottle design.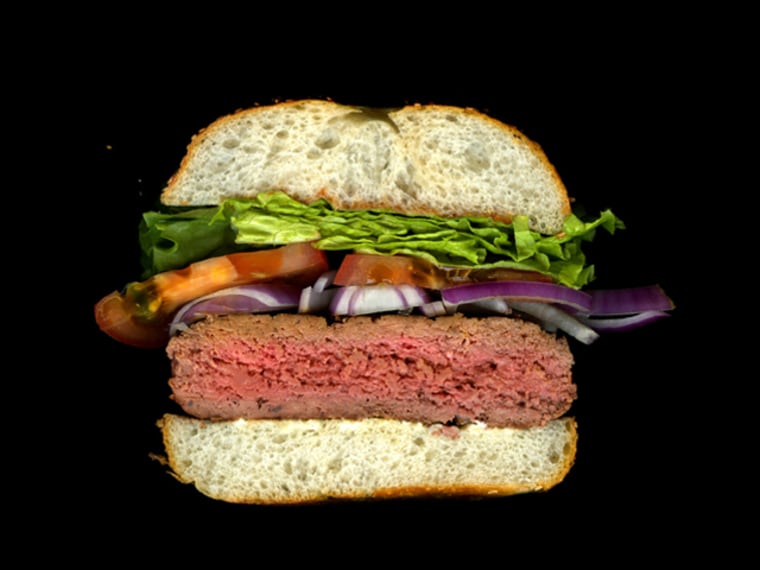 Hamburger print by Jon Chonko, $55, Jsx55.com
True love is a good sandwich (I think Liz Lemon of "30 Rock" taught us that). Celebrate tastiness with a gorgeous, glossy print of stellar sandwiches from Jon Chonko's "Scanwiches" JSx55 exhibition. The collection extends beyond burgers to such classics as a BLT, sub, lobster roll, fluffernutter and more. (Tip: If you're already at Jsx55.com, check out their playful, Tiffany-inspired "diamond rings" for the ladies).
Rina Raphael is a TODAY.com editor who considers cheese the ultimate aphrodisiac.
More: 7 Valentine's Day gifts for the gentleman in your life