It's summertime and the living should be easy, right? That same state of mind should apply to your hair.
Being a beauty junkie, I find this season refreshing. It's the time of the year I keep my beauty routine simple and find new ways to minimize the time it takes to get ready.
RELATED: TODAY Tastemaker Deepica Mutyala's morning routine — and secret beauty shortcuts
My makeup? Bare minimum. My hairstyle? Done in under a minute. Yes, you read that right — a full hairstyle in less than one minute flat. But that doesn't mean I walk out the door with a wet head (although, I have been guilty of that). There are ways to try on-trend styles without spending a ton of time on it. Here are three of my go-to looks this summer.
Flower braid
1. Twist a section of hair from each side of your head, bringing it backward and then tie together.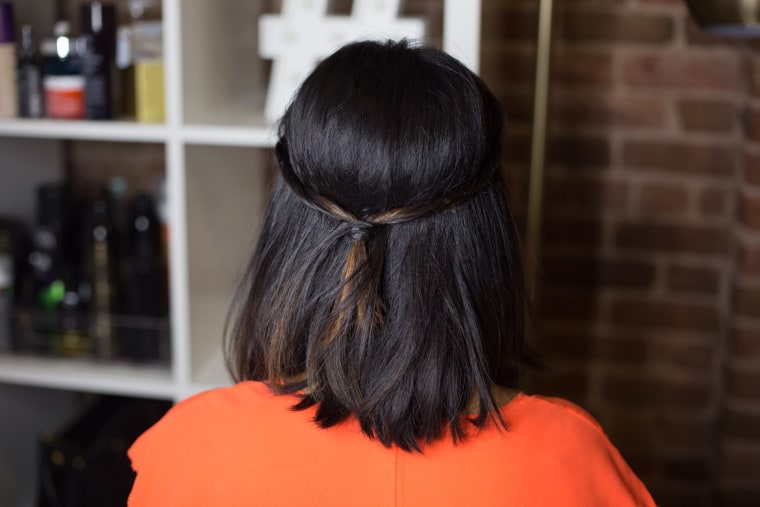 2. Take a section of hair underneath the elastic and braid.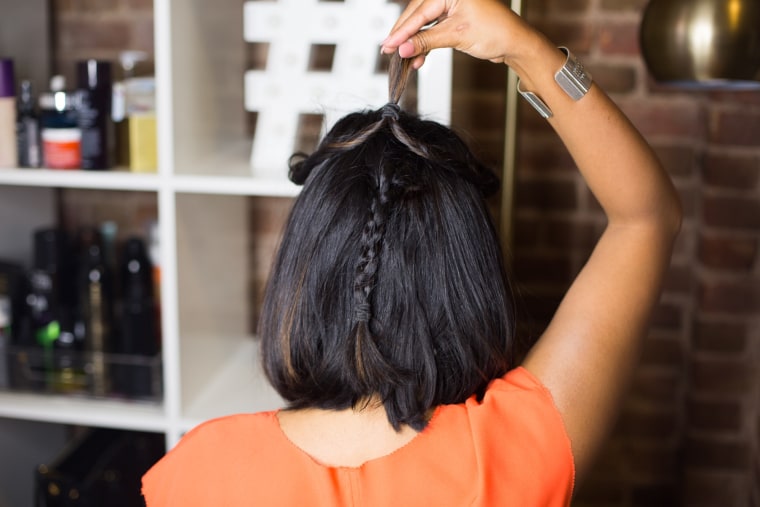 3. Combine the two and wrap around in a circle until it forms a flower shape.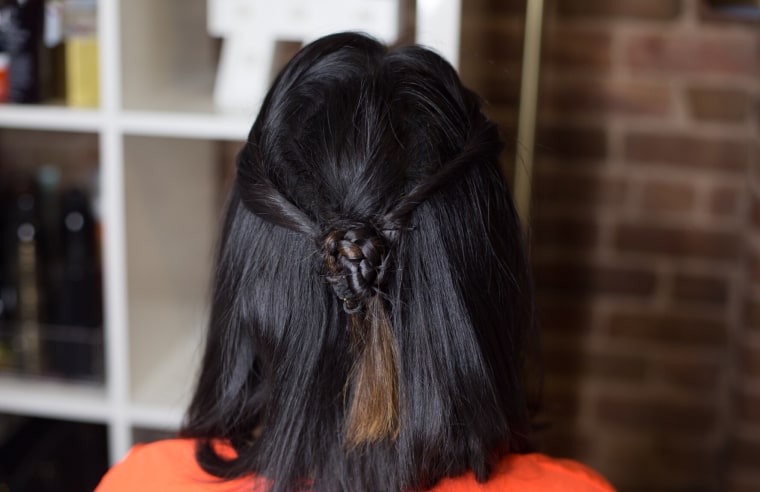 4. Use bobby pins to secure in place.
RELATED: How to sleep on wet hair and wake up gorgeous
Princess roll
1. Put an elastic headband around the crown of your head (even better if it matches your hair color!).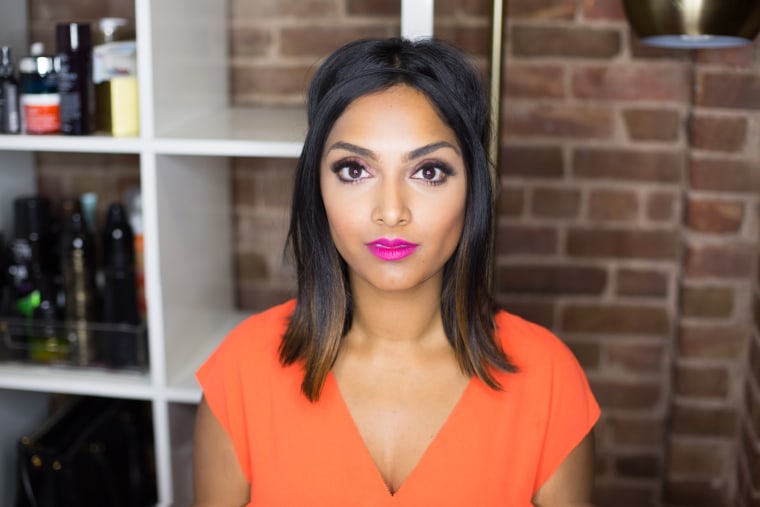 2. Tuck hair into the headband.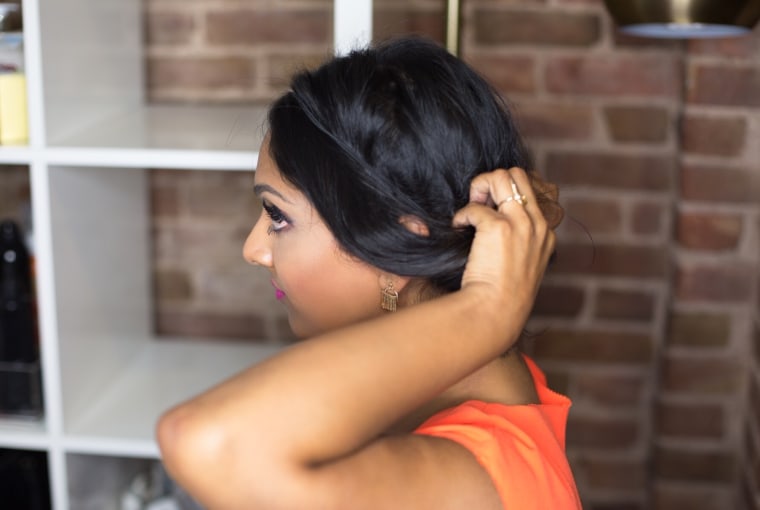 3. Secure with bobby pins.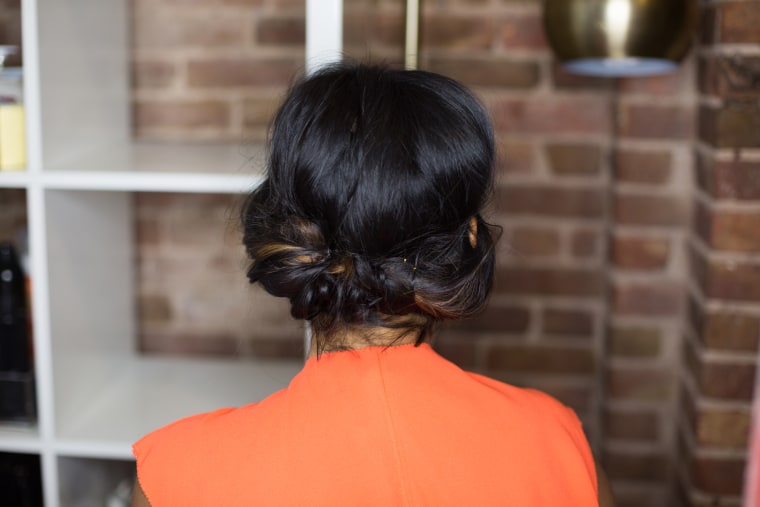 Braided headband
1. Braid a section of hair from each side of your head.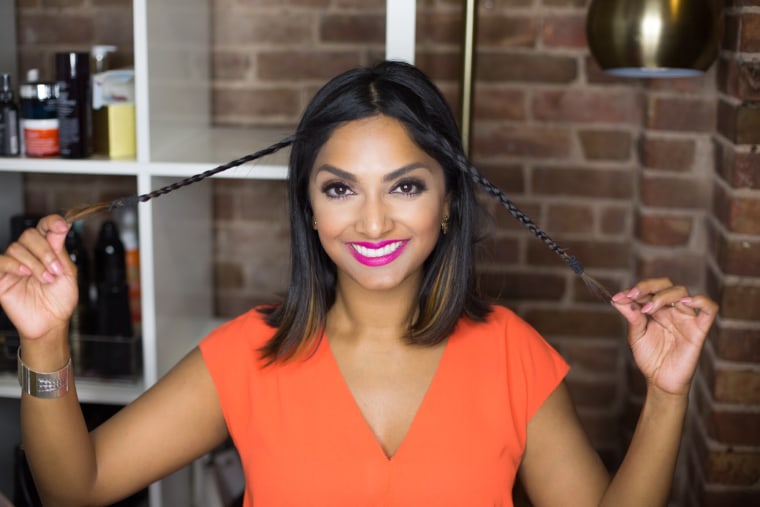 2. Criss-cross the braids across your forehead line.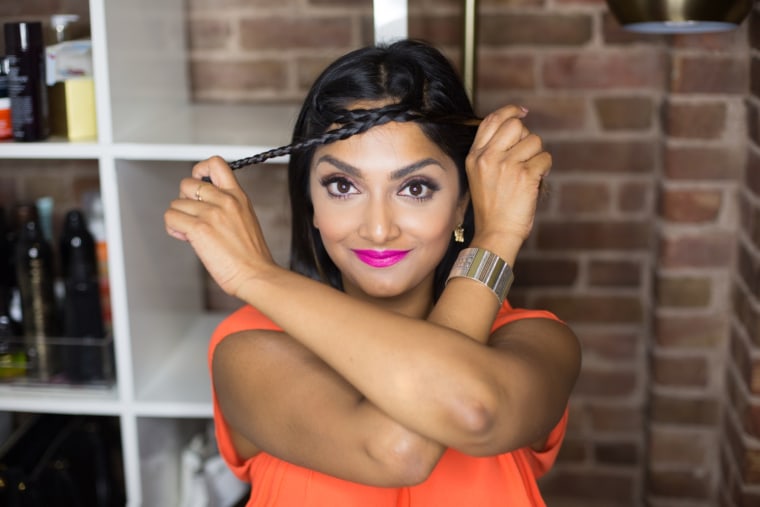 3. Secure in place with bobby pins.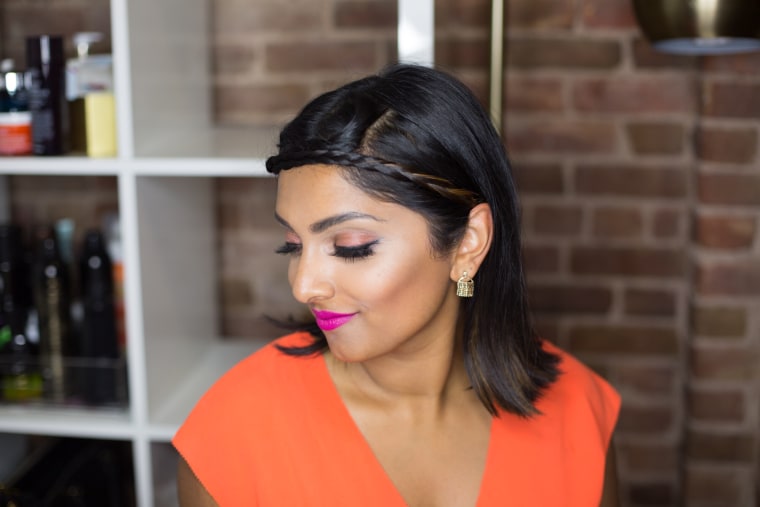 RELATED: 3 ways to get heatless curls that look glamorous
Now, it's your turn. Try it out, get creative and maybe combine a few ideas. There are no rules! Play around with your hair and you'll be surprised at how quick and easy it can be.
Deepica Mutyala is a TODAY Tastemaker and beauty expert. You can find her @deepicam on YouTube and Instagram.