Do you need help cutting fat out of your diet? Or organizing your closet? Don't let your biggest roadblock be figuring out where to begin.

TODAY's experts are teaming up in January to provide simple tips every day to help you move forward with your goals. 
Join the teams! Follow our #startTODAY experts on Twitter: 
Tweet our experts with the hashtag #startTODAY. They'll join TODAY in the Orange Room every Friday to answer your questions and offer encouragement.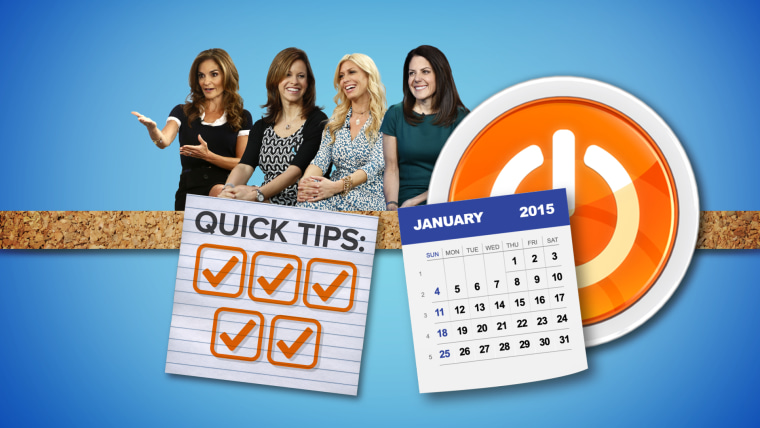 What do you want to #startTODAY? Submit a short video below telling us what you'd like to do this month, and update us on your progress. We may feature your videos and offer some expert advice live on TODAY and on TODAY.com.