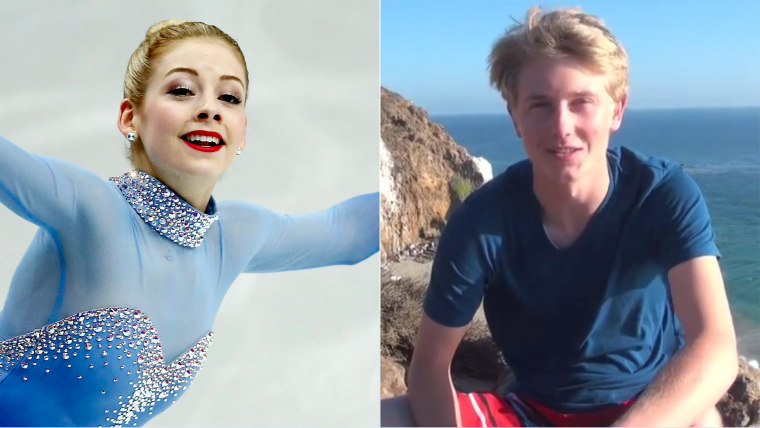 One California teen is hoping to win over Olympic athlete Gracie Gold with a promposal.

In an elaborate YouTube video, high school senior Dyer Pettijohn invites the figure skater to join him at his prom in Malibu, Calif. on May 16, 2014. 
"As you may have guessed, I am single," he says.
"But that's not the only thing we have in common. We're both blond, 5-foot-something, and graceful on the ice," he jokes, before stumbling over his skates at an ice rink.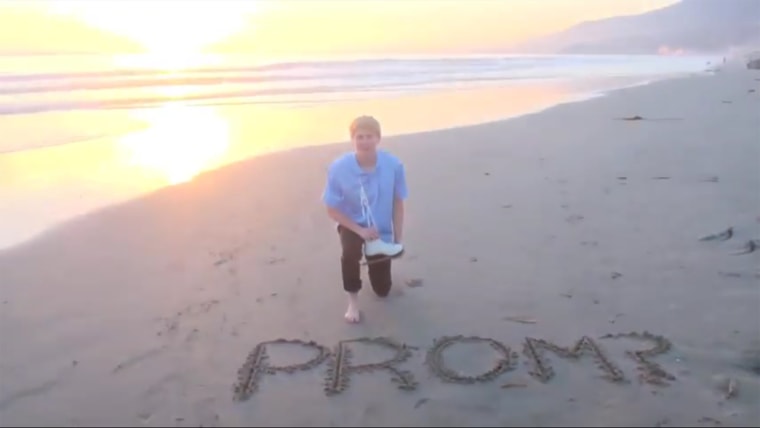 Pettijohn says the two are perfect for each other and that snagging Gold as a date would be the highlight of his senior year. In return, he promises to provide her the "quintessential high school experience."

The teen's medal-worthy performance just might be enough to convince Gold (who finished fourth at the Sochi Olympics) to trade in her skates for a pair of high heels: She shared the video on her Twitter account Monday with a seemingly encouraging message.
We'd like to think that's a good sign!
Pettijohn is the latest teenager to pursue a celebrity date to the prom: Just a week ago, fellow Olympic figure skater Ashley Wagner was asked by a student in Texas to accompany him. Last year, a teenager reached out to Sports Illustrated cover girl Kate Upton via a YouTube plea, and both Justin Bieber and Taylor Swift have had to turn down fan invitations.