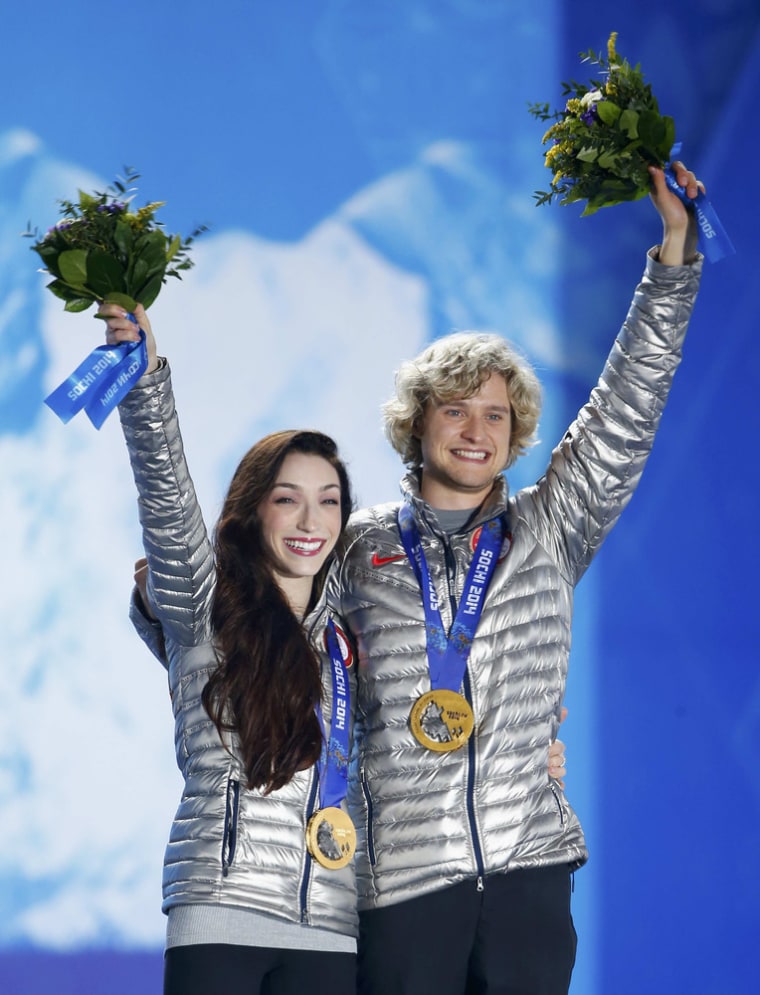 We asked you to share your burning questions on Facebook, and you answered — overwhelmingly — with one in particular: Where have the Sochi Olympic medal ceremonies been?? 
Frankly, we were wondering, too, so we found the answers! 
Why don't the medal ceremonies come directly after the events conclude?
In a departure from traditional Olympic scheduling, the Olympic medals in Sochi are being awarded to winners at the center of Olympic Park, in an area called Medals Plaza, "bringing fans closer to the champions," according to Sochi2014.com. Fans can get a schedule of events so they can actually gather to watch the moment.
At the immediate conclusion of their finals, athletes take part in a flower ceremony, where they get a bouquet and the chance to gather on a podium. It's not until later that they receive their medals and take part in that teary ceremony that gives us all goosebumps. 
If you've been wondering why you haven't seen any medal ceremonies on NBC's coverage, well, you have. Just not as many as usual — and because of the shift in timing, not at the usual post-victory moment you're used to seeing them.
"We air them when they're relevant, and we feel that they fit best in the coverage,'' an NBC Olympics spokesman told TODAY.com Tuesday. "For example, tonight we'll air the Meryl Davis-Charlie White ceremony later in the prime-time show."
You can also see the medal ceremonies each day as they happen live on NBCOlympics.com. Meryl and Charlie's is here.
For more answers to more of the things you've been wondering about, check out the whole burning questions collection here.