In honor of Throwback Thursday, gold medal figure skater and TODAY Olympics contributor Kristi Yamaguchi looks back at her 1992 win, and the bangs seen 'round the world. 
I remember exactly how I felt the moment I won: It was just pure elation, relief and gratitude. I was backstage with my coach and I think we both just let out all our emotions — we screamed! Nancy Kerrigan and her two coaches were backstage with us. Nancy and I found out together we were both on the podium.

I got off the podium after the national anthem and skated over to where my family was hanging over the rail waving to me. Back in the '90s, Super Bowl champs and other athletes would say, "I'm going to Disneyland!" when they won, so I said that too.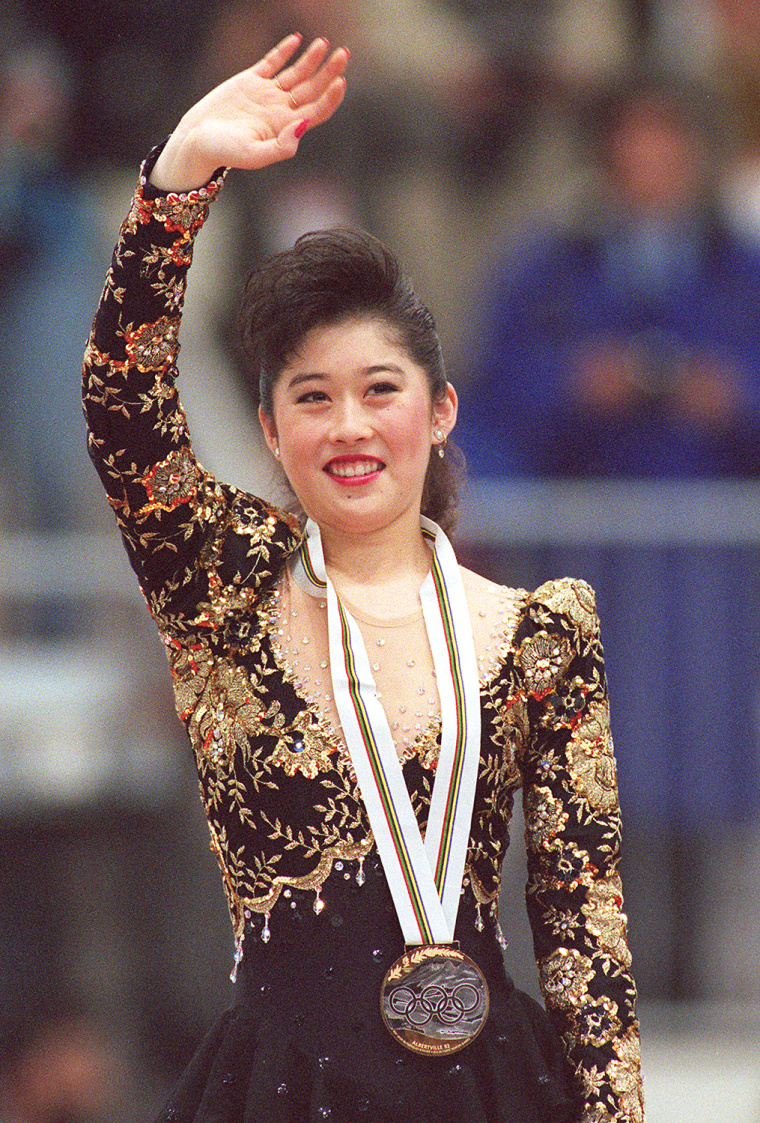 Looking back at photos of that day, the hair for sure is probably the most recognizable thing about me. I think it was just that early '90s hairstyle – the mall hair with the perm and the big bangs. Growing up in California, I was just another California girl, and that was the style. It took a lot of work. People always say, "It looks like it didn't move." No, it didn't! I teased it and went through several layers of hairspray. It's all in the technique for teasing it and combing it out and holding the bangs up while you spray them. Back then, I remember thinking, gosh, if I didn't have these bangs, I don't what I'd do. I thought I had to have them, because they framed my face. The curly ponytail was a big deal too. Before me, figure skaters wore their hair completely short or tied back. For the '90s class, it was the pony. These days, they are back to the bun.

In all the competitions leading up to the Olympics, I wore a hot pink dress with short sleeves. After skating so well at Nationals in Orlando a month before the Olympics, I thought I needed to wear that hot pink dress. I was superstitious. The day before the competition, my mom pulled out the black and gold one. I thought, OK, that's nice, but I want to wear the pink one. But I relented, and I ended up winning gold in the black and gold costume.
One thing I'll always remember: Before I went into that arena that day, I was listening to my pump-up song on my Walkman: "There Will Never Be Another Tonight," by Bryan Adams. I blasted that song – and now, every time I hear it, I can still see myself sitting on the bed listening to it. It holds a special place in my heart.