Speed skating is like the synchronized swimming of the Winter Olympics. The moves are graceful, the lines are elegantly long and even though the skaters are racing for gold, one can almost feel a sense of calm seeing athletes smoothly make their way around the track.
Want to catch some of the action? Speed skating events don't wrap up until Saturday with the men's and women's team finals, so you still have a chance to witness this mesmerizing, beautiful sport.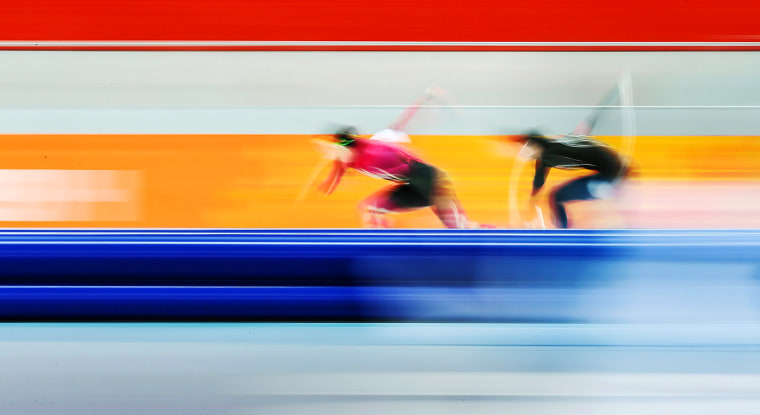 Speed skating, which made its Olympic debut in 1924, is typically divided into three types: long track, short track and marathon skating, though the latter is not yet an official Olympic event. 

In basic terms, the sport is sprinting on ice, which sounds like an impossible feat. Yet Dutch speed skater Yvonne Nauta makes it look so effortless.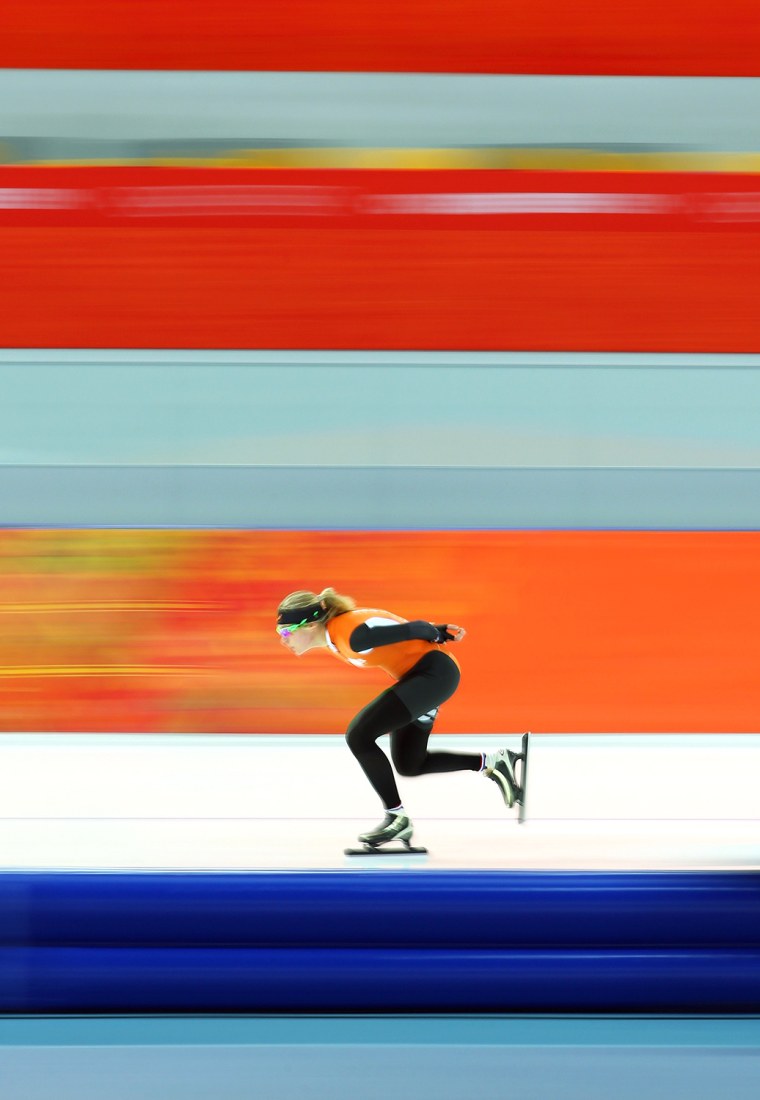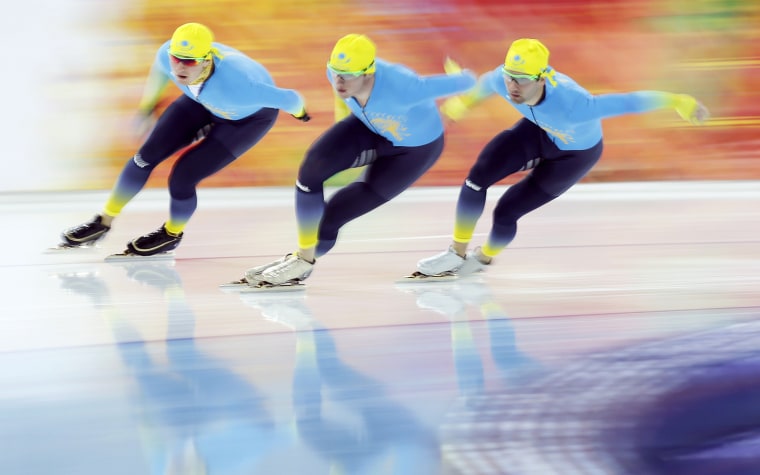 With a glittering backdrop and ethereal reflections, speed skating is stunning from any angle, which isn't always the case in other sports.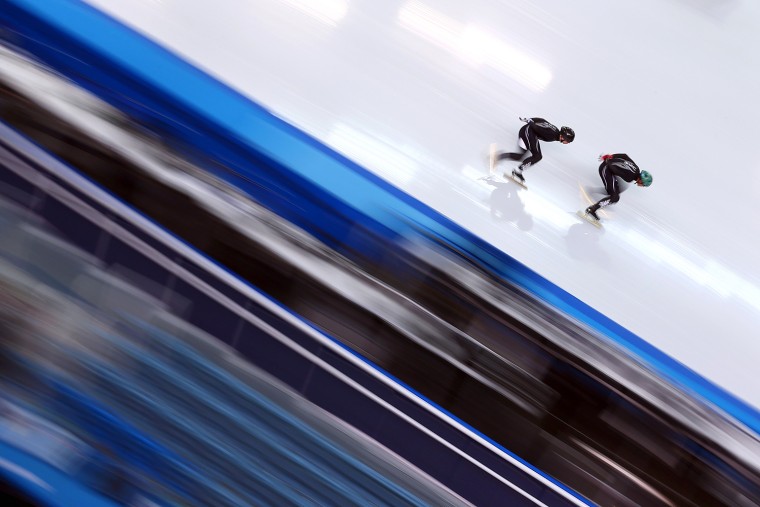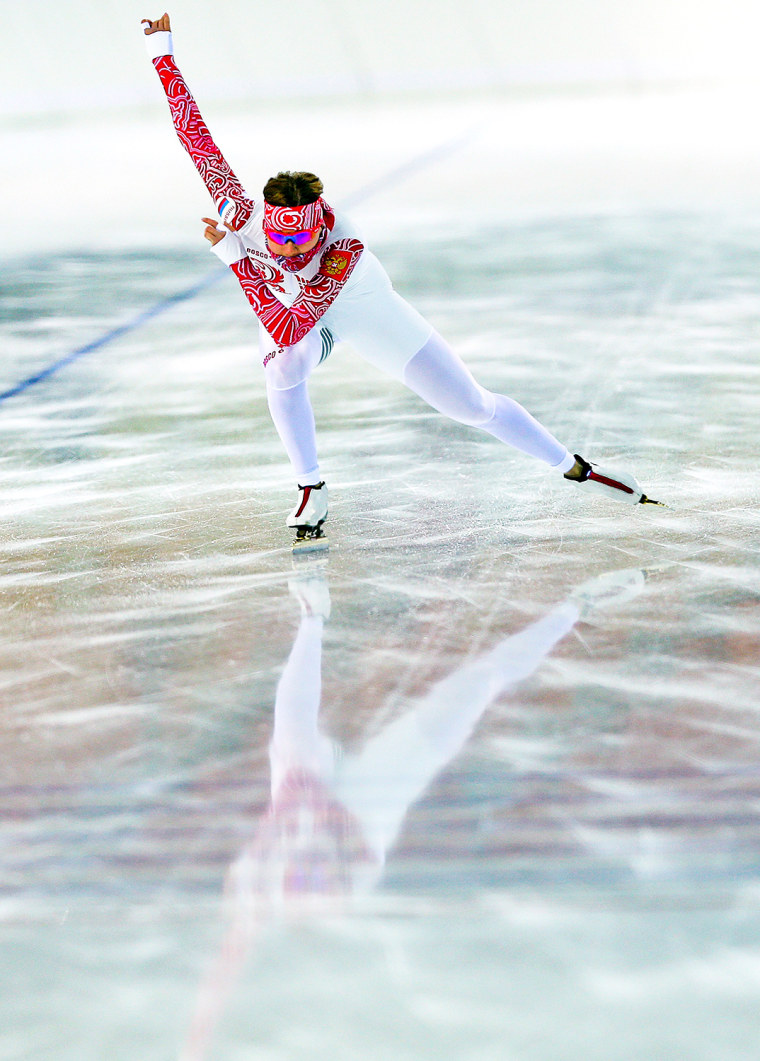 The brightly-colored uniforms and sweeping nature of the sport make these photographs of two Dutch speed skaters feel like a watercolor painting.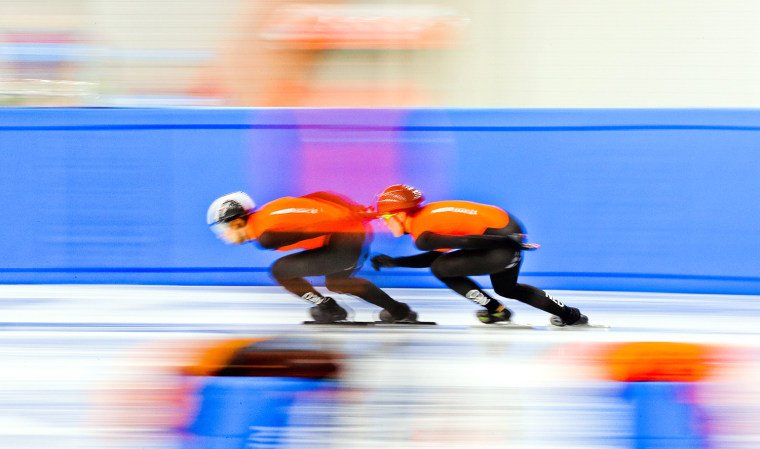 In even the grandest arenas, spectators eyes hypnotically focus on the skaters winding around the track.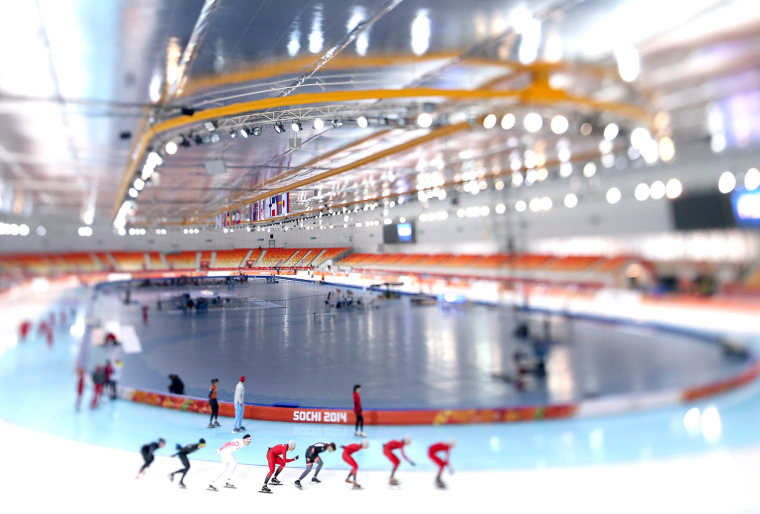 Samantha Okazaki is a multimedia editor for TODAY.com.