Despite concerns about political and social tensions, high costs and weather, the president of the Olympic Organizing Committee says Sochi will be ready to welcome the world to the 22nd Winter Games in February. As a Russian spacecraft carried the Olympic torch to the International Space Station, Dmitry Chernyshenko spoke to Matt Lauer on TODAY Thursday to address concerns about the host city on Russia's Black Sea coast.
As with any large-scale international event, security will be tight at the Games. But there may be added apprehension because Sochi is close to Russia's North Caucasus region, recently a hotbed for Muslim extremists.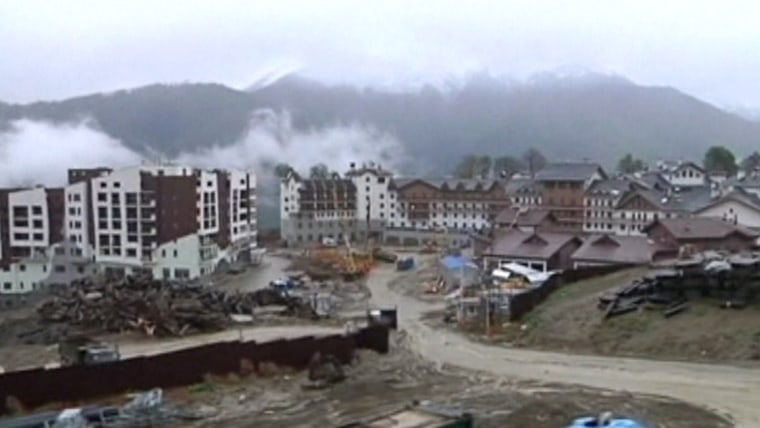 Still, Chernyshenko says Sochi can handle the task. "Right from the beginning we established very good cooperation between Russian and American securities and they exchanged intelligence, and I know that everyone is confident that Russia is able to provide this, " he said.
Another security factor: There have been protests and calls for an Olympic boycott after Russia introduced a law banning "homosexual propaganda" among children. Russian President Vladimir Putin tried to diffuse tensions last week by assuring the International Olympic Committee that Russia is doing everything to make sure all participants and guests feel comfortable in Sochi. 
Chernyshenko reiterated Putin's assurances Thursday. "My president already several times expressed the guarantees on behalf of the state leaders that there will be no discrimination whether by race, religion, or sexual orientation. We organizers keep social inclusivity as a key of the Games." 
Asked how Russian authorities will handle possible gay rights protests, Chernyshenko pointed out that in accordance with Olympic charter rules, any propaganda or any demonstration is prohibited during the Games.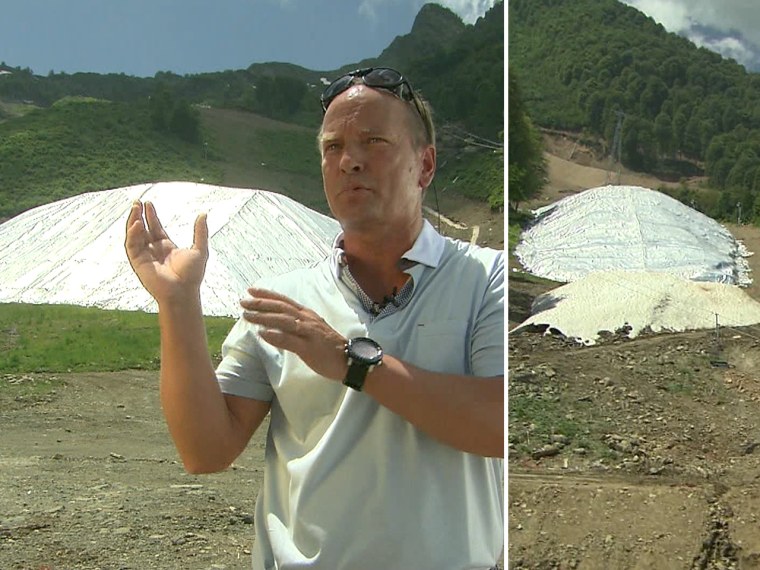 Then there's the weather. Sochi is known for its mild winters, and the resort city has been storing snow under insulation and making sure it can move the white stuff to areas that may get low. When Matt asked if skiers and snowboarders would be competing in short sleeves, Chernyshenko said there's no need to worry about the weather. "This a great example of the duality of subtropics, but we always enjoy a lot of snow."
The Games bring worldwide attention and booming business, but at a hefty price tag. This year's Olympics are expected to cost as much as $50 billion.
Beyond infrastructure and politics is the competition. Chernyshenko says one of his hopes for the Games is to see Russia beat the U.S in men's ice hockey and win the gold. It would be a "great achievement," he said.
NBC's coverage of the XXII Winter Olympic Games kicks off Feb. 6. 
Take a glimpse at the latest preparations underway in Sochi, Russia.