The youngest luger on the U.S. Olympic luge team may also be the most available — at least according to his dad.

In a plea heard 'round the world, Brett West, the father of luger Tucker West, 18, told TODAY's Lester Holt that his son was "a little shy" and, "to all the young ladies out there, Tucker is very single."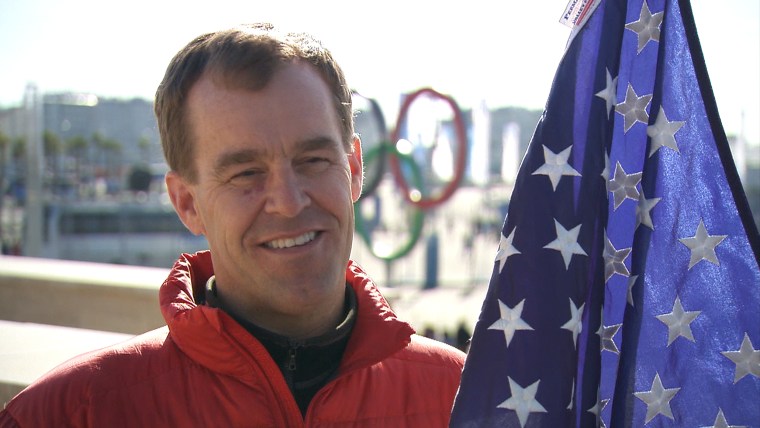 He encouraged people to visit the "Team Tucker" Facebook page, promising new fans wouldn't be disappointed.
"And the neat part is he's such a good kid, anyone who posts there he always gives back a personal response," Brett said.
WATCH: Tucker West, his dad talk to Lester Holt on TODAY
The response was swift. The Team Tucker Facebook page went from having around 1,900 fans to more than 3,200. Many eligible ladies took to Twitter using the hashtag #TeamTucker to let @TuckerWest1 know he isn't short on adoring fans. 
Many on social media said they would be mortified if their father tried to hustle them up a date on national television. 
And it sounds like Brett isn't out of the clear yet. "I am in so much trouble with Tucker," he wrote on Facebook after his on-air plea.
Do you think you'd have a lovely time with the now-famous luger? The competition for his heart looks like it's starting to heat up: