When a "devastated" Lindsey Vonn announced on Tuesday that she would not be able to compete in the Winter Olympics in Sochi because of her injured right knee, the news hit home for fellow Olympic gold medalists Evan Lysacek and Shawn Johnson.

"I'm just disappointed for my friend, and I know what she's going through,'' Lysacek told TODAY.com. "I know what she's put into getting back and healthy and know what this meant to her. That's why my heart is broken for her today." 
"When I saw that she had the knee injury and the rehab, I was kind of living vicariously through her almost,'' Johnson told TODAY.com. "I was really pulling for her, so to see her announcement brought back everything. I don't want it to sound dramatic, but it was heartbreaking to see."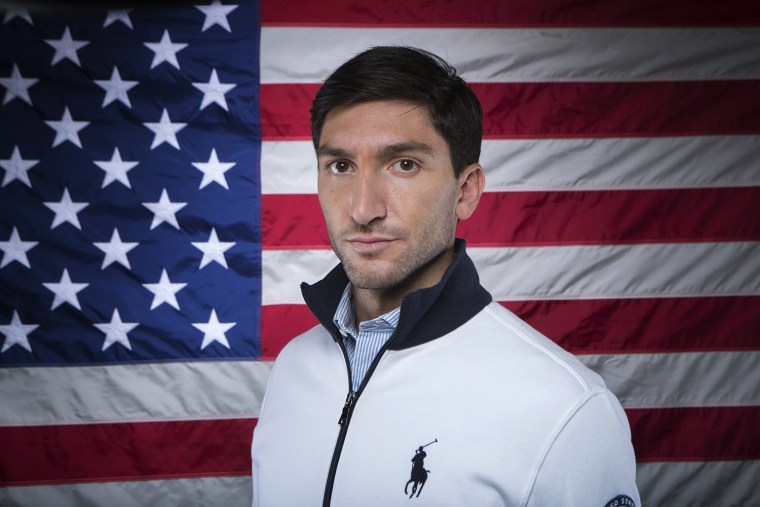 Lysacek's own journey toward competing in Sochi came to an abrupt end last month when the figure skater announced on TODAY that he would not be competing because of his own battles with injuries, including a torn labrum in his left hip. Lysacek, 28, who won gold at the 2010 Olympics in Vancouver, had worked diligently to rehabilitate the injury in order to prepare for Sochi. However, he said his doctor warned him that continuing to train could cause permanent damage to his hip.

"Another aspect that makes it difficult is knowing what goes into even getting this close [to the Olympics],'' Lysacek said. "For me it was hours and hours of physical therapy and rehab and training, and I know that Lindsey has been going through the same thing."
Johnson, 21, a star gymnast who won a gold medal and four medals overall in the 2008 Olympics, retired shortly before the 2012 Olympics in London because of repeated setbacks in rehabbing a left knee injury. 

"As an Olympic athlete, you have a different mentality than most,'' Johnson said. "You do anything and everything to get there. For me, it was like, I don't care about pain, the surgeries, I can push it aside and make it, but it's those nagging thoughts that really get to you. (Vonn) was the headliner of the Games (in Sochi), so I can't imagine the frustration in deciding that."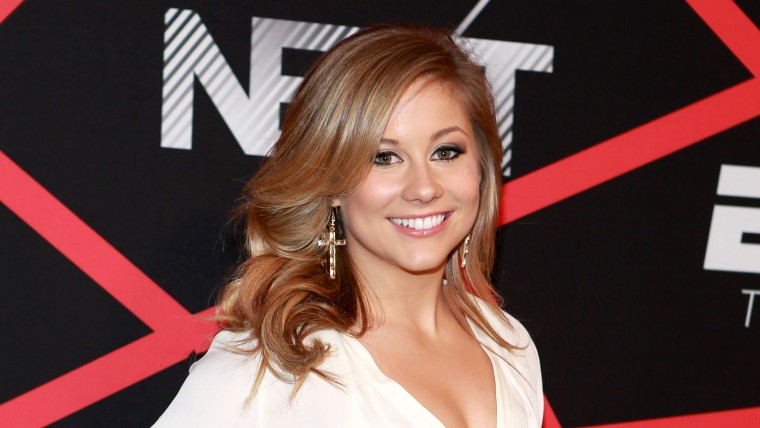 Vonn, the most accomplished female skier in U.S. history, had surgery to repair a torn ACL and MCL in her right knee as well as a fractured tibia following a crash at the Alpine World Championships on Feb. 5, 2013. She announced Tuesday that she will undergo another surgery after suffering multiple setbacks in the health of her right knee while training and competing over the last two months.

"I am devastated to announce that I will not be able to compete in Sochi,'' Vonn said in a statement. "I did everything I possibly could to somehow get strong enough to overcome having no ACL, but the reality has sunk in that my knee is just too unstable to compete at this level. I'm having surgery soon so that I can be ready for the World Championships at home in Vail next February.
"On a positive note, this means there will be an additional spot so that one of my teammates can go for gold. Thank you all so much for all of the love and support. I will be cheering for all of the Olympians and especially Team USA!"
Vonn had vowed to return in time for Sochi, telling Matt Lauer on TODAY in October that "you better not doubt me" and that "you better believe" she would win a medal. However, she suffered a partial tear on one of her surgically repaired ligaments in November during a training run and then injured her knee again in a race last month. 
The mental part of admitting that an Olympic run is not feasible after all the hard work to prepare can be more difficult than the physical part.

"Speaking for myself, I wouldn't let my mind go to a place to where I ever really accepted that it wasn't going to happen, so it sort of was an abrupt decision for me to realize I couldn't do it,'' Lysacek said. "The most difficult thing for me was how sudden it really felt."
"When an Olympic athlete has to pull out, you know it's serious,'' Johnson said. "It's the hardest thing to do. I remember pressing the 'send' button for the press release and bawling my eyes out." 
The fierce competitiveness that drives Olympians to put in four long years of hard work can also make it hard to accept that they were unable to overcome the hurdle of a major injury.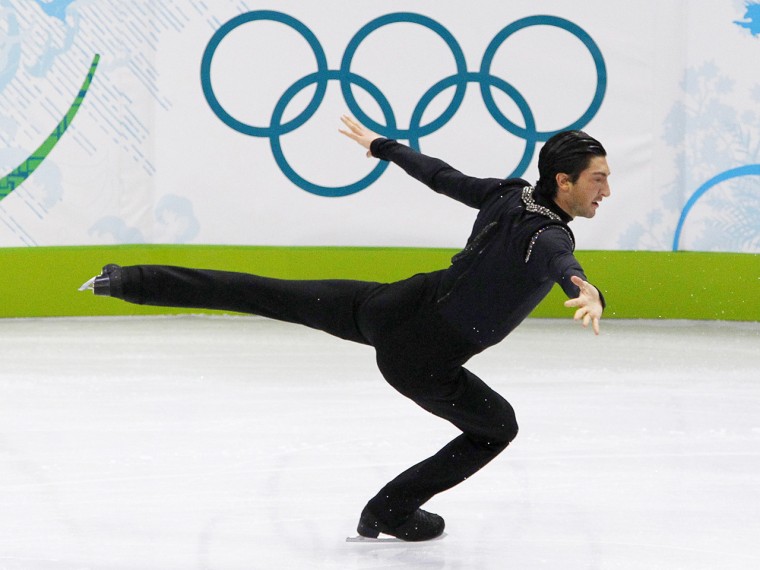 "That particular level of drive, to be working for four years to try and make something incredible happen at the Games, for it to end that way is very disappointing,'' Lysacek said.

The athletes themselves aren't the only ones who can feel a letdown when injuries derail an Olympic bid. 
"To me, that was the hardest part was when you incorporate sponsors, family, friends and teammates,'' Johnson said. "I felt like I was letting down the world. Making the personal phone calls to sponsors, parents, and calling my coach, those were some of the hardest moments I had to go through. If I could say anything to Lindsey I learned through those phone calls, it's that you are human and people will understand that. You're going to have nothing but support. People love you as the person you are, but injuries do happen." 
The loss of the daily routine of preparation in favor of rest and recovery can also be difficult to deal with for elite athletes.
"I'm still in the rehabilitation and healing phase,'' Lysacek said. "I think the mental side of it is extremely difficult and that's because I think athletes are so used to a daily workload and the pride of training every day, and when you don't have that, it's a difficult thing to handle. It takes a specific type of determination to train and focus for four years, and that's part of what make Olympic sports so difficult and unique." 
Vonn and Lysacek have both stated their intentions to return to competition after this latest setback. 
"She has always made America proud and will continue to do so,'' Lysacek said. 
"It's a hard thing to go through, but I think I came out of it stronger than ever,'' Johnson said. "Lindsey has gotten hurt and come back a couple of times. She is like Ironwoman. This might not be her year, but in four years, it definitely will be."