Gold medalist Lindsey Vonn, who underwent major knee surgery 11 months ago, revealed that she is withdrawing from competing in the upcoming Winter Olympics in Sochi.

"I am devastated to announce that I will not be able to compete in Sochi. I did everything I possibly could to somehow get strong enough to overcome having no ACL but the reality has sunk in that my knee is just too unstable to compete at this level," the skiing superstar said in a statement.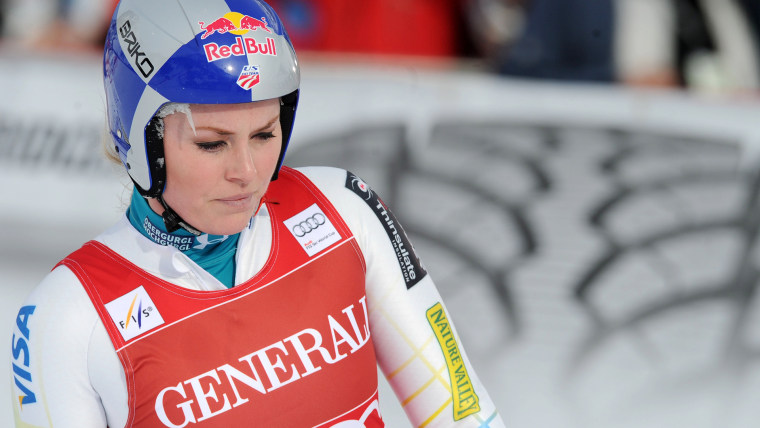 "I'm having surgery soon so that I can be ready for the World Championships at home in Vail next February. On a positive note, this means there will be an additional spot so that one of my teammates can go for gold. Thank you all so much for all of the love and support. I will be cheering for all of the Olympians and especially team USA!"
Vonn, the most accomplished female skier in U.S. history, had hoped to defend her gold medal in the downhill from the 2010 Olympics with a return in Sochi, but suffered multiple setbacks with her surgically repaired right knee.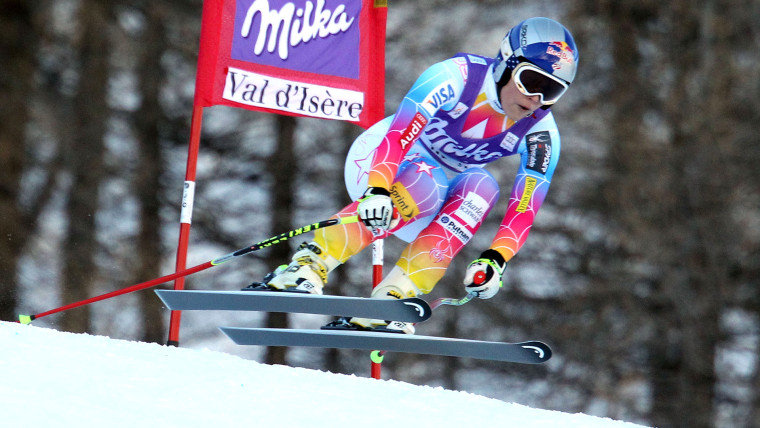 In February of last year, Vonn tore the anterior cruciate ligament and medial collateral ligament in her right knee and fractured her tibia in a crash in Schlamding, Austria, in the Alpine skiing world championships. She underwent surgery, and then suffered a setback in November when she partially tore one of the reconstructed ligaments in her knee in a crash during a training run at Copper Mountain in Colorado.
She then aggravated her knee again in a race in Val d'Isere, France, on Dec. 21. Vonn had made her return to World Cup racing in the first week of December, finishing fifth in the super-G and 40th and 11th in a pair of downhill races in Lake Louise, Alberta.
"I don't think I was pushing myself too hard,'' she told Matt Lauer on TODAY after her setback in November. "It just was unfortunately a fluke accident. That's the risk you take when you're going 80-90 miles an hour down a mountain. That's just part of the job, but I've picked myself back up, and I'm trying as hard as I can to keep going. I'm working as hard as I can."
"She's defined what being an Olympian is all about, having that spirit and that soul,'' Natalie Morales said on TODAY Tuesday. 
Fellow Olympic gold medalist Evan Lysacek can empathize with Vonn's situation, as the figure skater announced his own withdrawal from Sochi in December because of a labrum tear in his left hip. 
"My heart goes out to my good friend Lindsey Vonn,'' Lysacek said in a statement to TODAY. "I know how hard she has worked to get back and how much competing in Sochi meant to her. She continues to be an inspiration to so many, myself included. I wish her a speedy recovery."
Fellow U.S. Winter Olympians also expressed support for Vonn. 
Vonn has won an American-record four overall World Cup Championships and won the downhill gold medal at the 2010 Winter Olympics in Vancouver. She is three wins shy of tying the women's record of 62 World Cup race victories set by Austria's Annemarie Moser-Proell.

"She was going to try to compete there in Vail, in Beaver Creek I think it was, this year, but couldn't and pushed it back,'' Matt Lauer said. "Lindsey, if you're watching, go back to bed, first of all. Second of all, we're thinking about you, we really are." 
"Hearts and minds with you,'' Al Roker said. 
Morales pointed out that Vonn's absence could shift the spotlight to rising U.S. star Mikaela Shiffrin, 18, who won the gold medal in the slalom at the world championships in Austria last year and is on pace to repeat as the World Cup champion in that event. Many have labeled Shiffrin "the next Lindsey Vonn,'' a comparison that she has resisted. Shiffrin sent out well wishes to Vonn on Tuesday.