Alex Deibold has come a long way since Vancouver, where four years ago he served as a wax technician for the U.S. Olympic snowboarders.
On Tuesday, he was the only American standing on the podium at the Sochi Games, after earning a bronze medal in snowboardcross. 
Watch the video: Alex Deibold on TODAY
"I've always believed in myself,'' he said on TODAY Wednesday, where he appeared to talk about his underdog run to a medal, and what he learned from his experience in Vancouver after failing to qualify for the Olympic team in 2010. "I knew I could do it."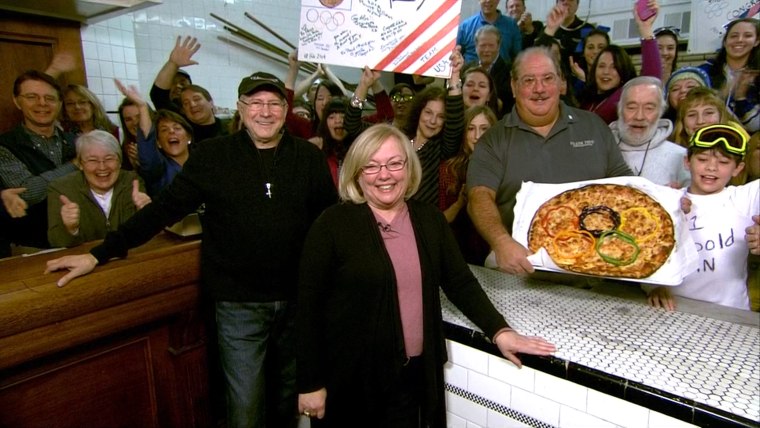 Deibold also got a taste of home when his aunt and uncle, who own a pizzeria in his hometown of New Haven, Conn., gathered with other supporters to cheer his medal-winning performance and even cook up a special Olympics pizza for him. Watch the interview here, and see his appearance on TODAY's Take.