In the beginning of my career working in the entertainment industry, I spent almost eight years living in Asia. During my time I abroad, I took a trip to Seoul, South Korea, where I got a first-hand look at the hype surrounding K-Beauty. Between devouring Korean barbecue and visiting historical sites, I walked through the streets of Myeongdong in complete awe of the endless skin care options.
I already considered myself a face mask addict back home, but my wallet took a hit once I set eyes on the wall-to-wall selections of sheet masks. It didn't help that I was a sucker for cute and colorful packaging (and at an extremely affordable price, to boot). That dangerous trifecta was how I ended up bringing home more than 50 sheet masks — many of which were from the I'm Real collection made by my favorite brand, TonyMoly. And I've been a loyal customer ever since.
Upon my return home to Florida, I was thankful to find that I could get my hands on even more of these sheet masks in America — and on Amazon, no less! More importantly, this meant that I'd be able to maintain my glowing and moisturized complexion.
These sheet masks improved the texture of my skin
Depending on the time of year, I teeter between having dry skin and clogged pores, which often leads to dark spots and uneven texture. But when I add the I'm Real sheet masks to my skin care routine (and use them consistently), my complexion starts to look brighter and more hydrated. And over time, it even feels much smoother and plumper. I knew these results weren't just in my head when I started getting compliments on my skin, which was definitely a confidence booster.
What's great about this TonyMoly collection is that it offers a ton of different options that are designed to treat different skin types and areas of concern — from Avocado (for nutrition) to Red Wine (for pore care). According to the brand, each mask has three layers that are infused with natural ingredients. Since I have dry skin, my go-to picks are the ones that target hydration, moisturizing and anti-aging.
When my skin needs a little extra TLC, I'll sometimes swap out the I'm Real mask with one of the brand's Master Lab options. It's a pricier mask, but it offers more "intensive" treatments for specific concerns like brightening, skin damage, wrinkle care and more.
The single-use I'm Real sheets may boast fun names with matching packaging, but most importantly, they deliver on the results they promise, which is to "transform dull and tired skin into healthy, moisturized skin." And shoppers agree — over 4,500 Amazon reviewers have given the sheet masks a five-star rating. If that doesn't sell you, maybe the price will: They're only $3 each!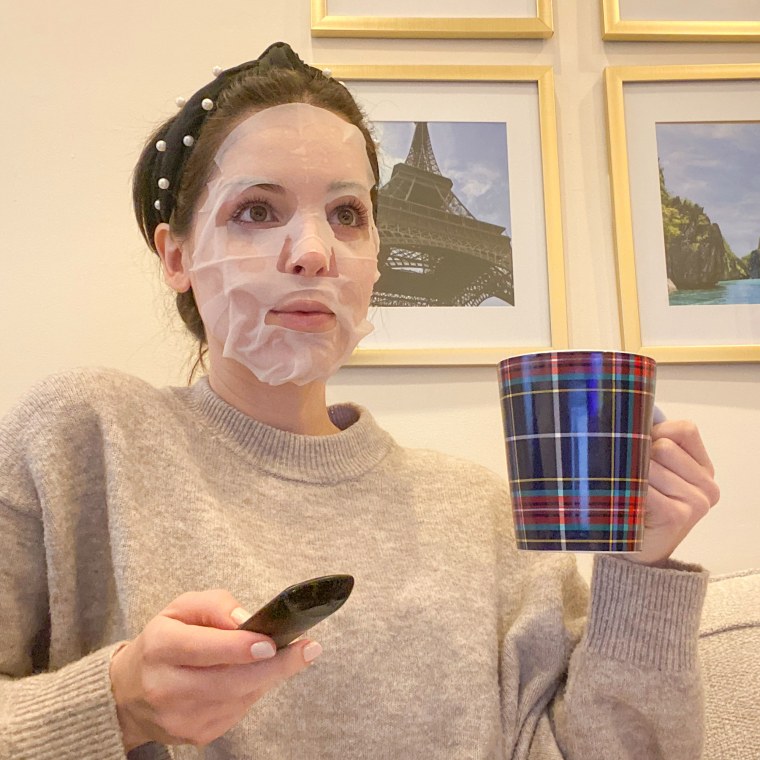 They're easy to add to your skin care routine
Adding these masks to your routine is extremely simple, too. The brand suggests applying a sheet to clean, dry skin, and keeping it on for 20-30 minutes. Pro tip: Keep them in the refrigerator before use for a cooling effect.
If you're anything like me and like to wind down after a nightly shower with a TV show and your drink of choice, you can easily pop one of these on and leave it for the duration of an episode. After the allotted time, all you have to do is take it off and gently pat any excess moisture into your face and neck. It's so lightweight that I can easily forget I'm wearing it. But there's simply no forgetting these radiant results.