We all dream of keeping our kitchen tidy and organized, but it's easier said than done. If you constantly find yourself sorting through mismatched container collections, searching for that certain spice for a recipe or playing games of Tetris in your fridge, you're not alone! Thankfully, there are plenty of smart organization solutions on the market designed to help you declutter your fridge, pantry, cabinets and countertop — without detracting from your decor.
As part of our series Shop This List TODAY, we're sharing everything you need to cut clutter and keep your kitchen in tip-top shape. Need a way to access hard-to-reach bottles or cans? An $8 Lazy Susan from Target's storage-solution brand, Brightroom, maximizes space and makes it easy to grab items otherwise hidden in the back. There's also a spice rack that expands to fit your shelf, a rolling fridge caddy for cans or condiments and more. Together, the six items on this curated list will make navigating your cooking space a breeze.
You can shop all of the organization solutions below at Target, and all are under $20. To get organizing, all you need to do is add these items to your cart and have them shipped straight to your door. Target also offers free shipping on orders $35 or more, or with a Target RedCard.
Keep scrolling and check out our hand-picked list of everything you need to declutter your fridge and pantry in the new year.
TODAY earns a commission on purchases through these links.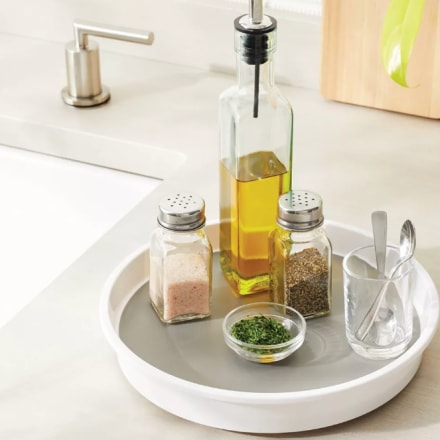 1 of 6
Lazy Susan Turn Table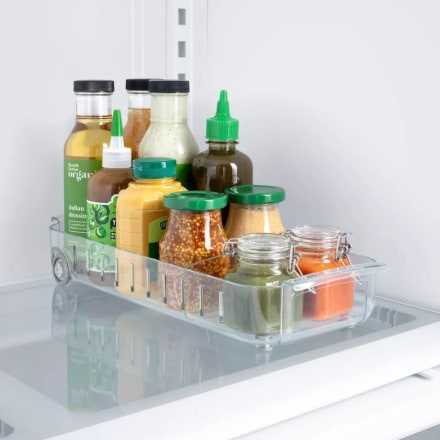 2 of 6
Roll Out Fridge Caddy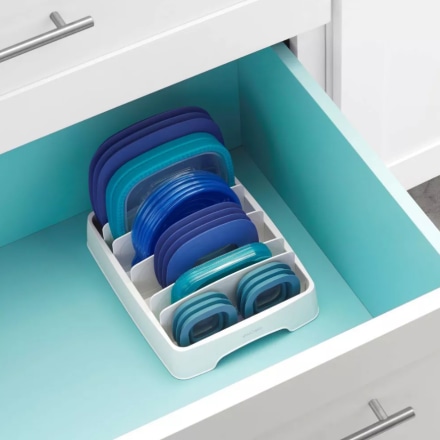 3 of 6
StoraLid Container Lid Organizer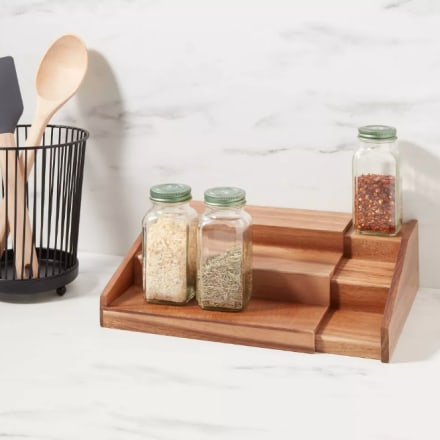 4 of 6
Wood 3-Tier Expandable Spice Rack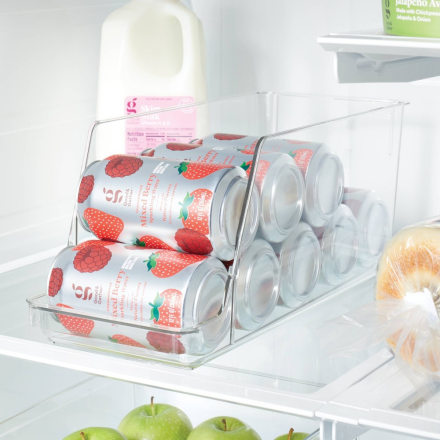 5 of 6
Soda Fridge and Pantry Organizer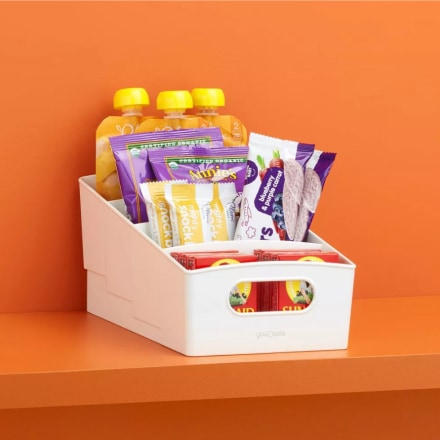 6 of 6
ShelfBin 4-Tier Bin
If you haven't gotten your hands on a Lazy Susan yet, you might want to consider adding this turntable to your kitchen. This organizational hack allows you to easily access everything in your cabinets or fridge, including those hard-to-reach items that you'd normally store in the back (and then forget about!). The brand says it's even great to place near stoves, so you can quickly grab your favorite oils and spices while cooking.
Between produce, leftovers and all of those sauces and condiments, a fridge can become pretty chaotic if not properly organized. Featuring back wheels and a two-divider compartment, this roll-out caddy is a neat solution for keeping items accessible and easy to find, which could prevent you from double buying items from the grocery store!
This probably happens more often than you'd like: You go to pack away leftovers and you spend a frustrating amount of time trying to find the correct storage lid. Not anymore with this lid organizer. It keeps your container tops neatly stored upright and from getting scattered around your drawers or cabinets, which ultimately saves you precious space.
Showcase your favorite spices with pride on this expandable wooden spice rack. According to the brand, it features a three-tier design that makes it easy to identify your cooking essentials. And since it's adjustable, you can easily add more spices as your recipe repertoire grows.
Drinks can take up much-needed space in the fridge or pantry. This organizer features a raised front and open top that makes it a great hack for stacking sodas, seltzers and other canned beverages, without worrying about them rolling out and potentially causing a fizzy mess.
Tiered organizers are perfect for organizing and displaying multiple items at once, and this compact bin will have your pantry looking in tip-top shape in no time. According to the brand, the four-tier container is a handy place to stash snacks, tea pouches, small bottles and more.