Irwin Stovroff has received hundreds of thank-you cards since starting a nonprofit that pairs service dogs with veterans in need, but there's one letter in particular that stands out to him.
An Army veteran named Tyson (who prefers to keep his last name private), had severe post-traumatic stress disorder, and wasn't paying much attention to his wife, Adrienne, or his children. He then welcomed a service dog named Argon into his home, and it had a profound impact.
"When the days were so dark for Tyson, I wasn't sure if I could get through to him," his wife wrote in a recent letter addressed to Argon. "I am so glad you are here with us. You have brought life back into Tyson."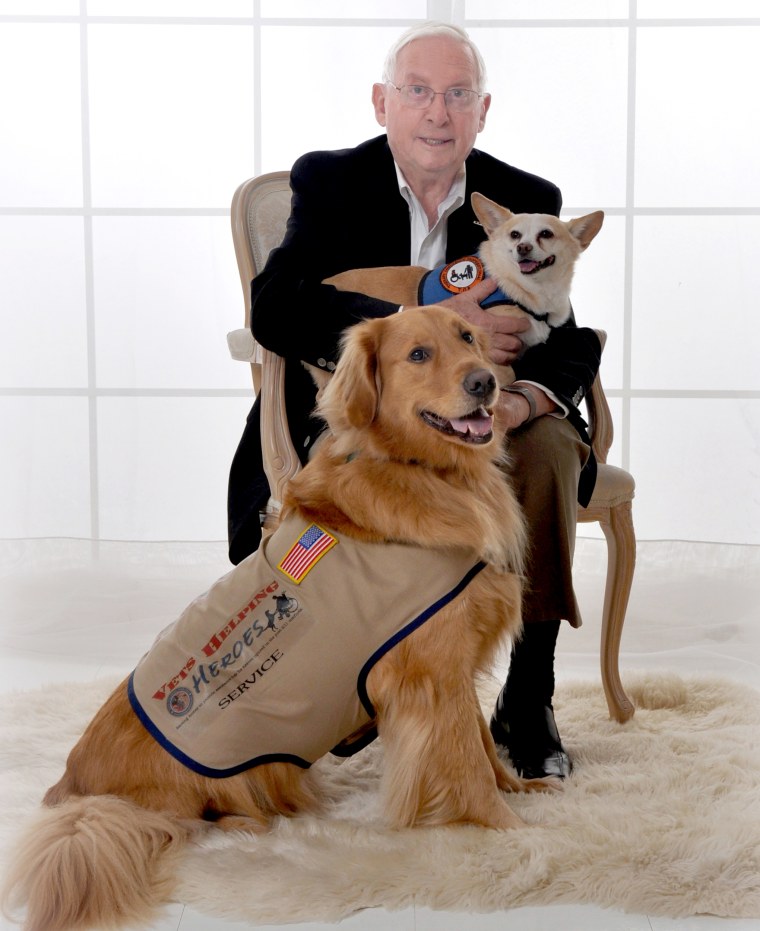 Tyson's story reflects just one of the 250 families Stovroff has helped since 2007, when he started Vets Helping Heroes, an organization run mostly by veterans with an aim to help fellow vets recover from physical and psychological challenges.
Stovroff, 94, is a veteran himself who returned from serving in World War II with PTSD; he now gets help from his own service dogs, and knows how big of an impact such animals can have.
"Some of these vets come back in such bad shape — without limbs or loss of vision — and they just feel like giving up," Stovroff told TODAY. "They want to be left alone and not have anything to do with their children or spouses. We then provide them with a service dog and it changes everything."
RELATED: Veteran and surfing dog form life-changing bond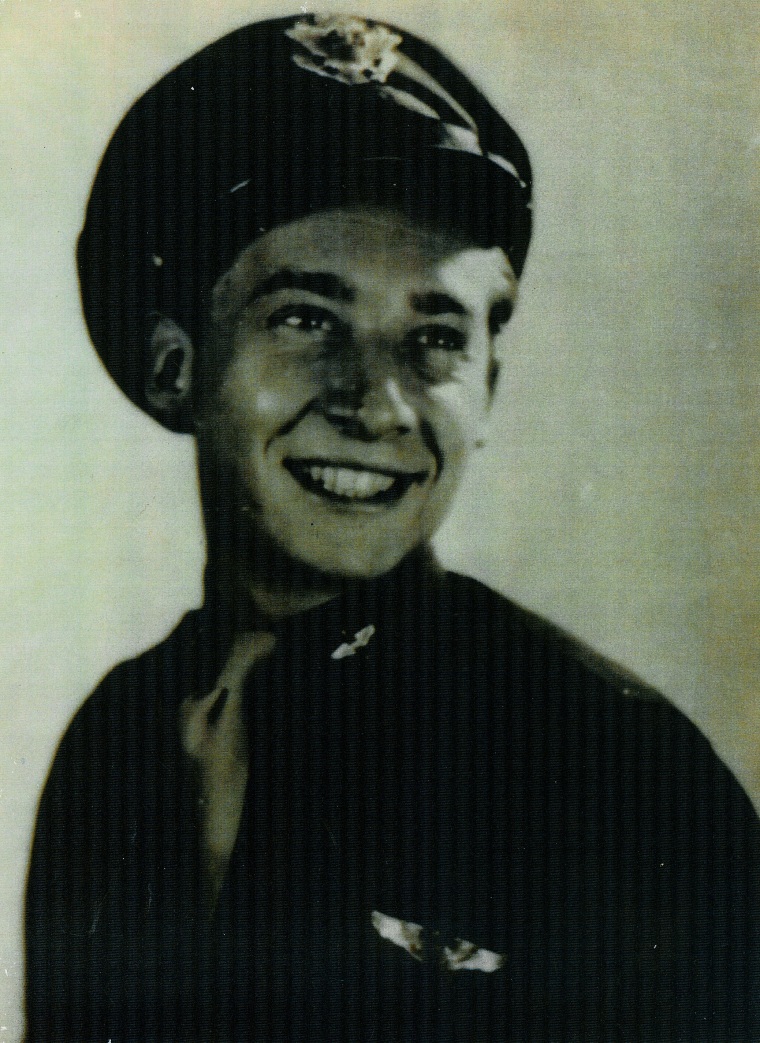 Enlisting in the Air Force in 1942 at the age of 19, Stovroff flew 35 missions and got shot down on his last one. He was then captured by the Germans, and segregated because he was Jewish; he spent a year in prison until being freed in 1945.
Before returning home to Buffalo, New York, Stovroff was left alone in a prisoner-of-war camp for a month or so to recover. He likes to refer to this method as "the Air Force's version of a psychologist at the time."
"When you become a prisoner, you lose all your rights and have to rely on your enemy for food, clothing, shelter, everything," he said. "The combination of all I experienced adds up and can wear on you."
RELATED: TODAY show partners with America's Vetdogs to raise our next puppy with a purpose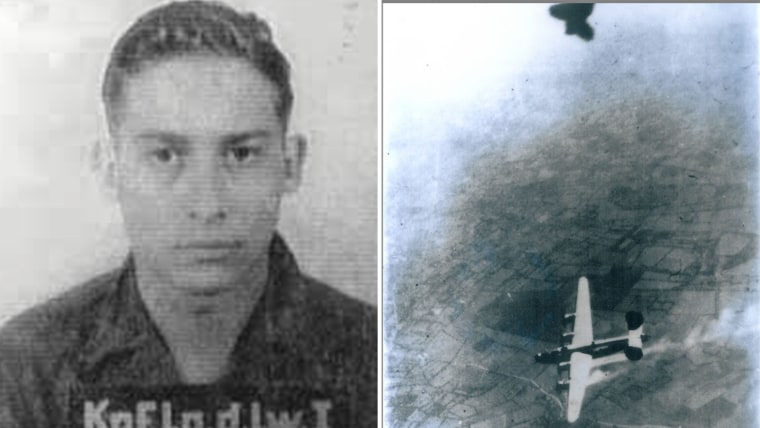 After retiring in 1998 from a long career in sales, Stovroff started volunteering at the West Palm Beach VA Medical Center near his home in Florida.
"I realized I had come through a lot of hell and had the opportunity to help those returning from war," Stovroff said.
He originally worked with POWs like himself, and then went on to volunteer for the center's blind rehabilitation program.
It was there that he discovered the government doesn't fund service dogs for wounded vets, so he decided to do something about it.
RELATED: Boy with autism finally gets service dog to help him thrive
"My PTSD makes me become very emotional and want to be alone," Stovroff said. "I feel fortunate that I've been able to keep it under control all these years, but not everyone has been so lucky."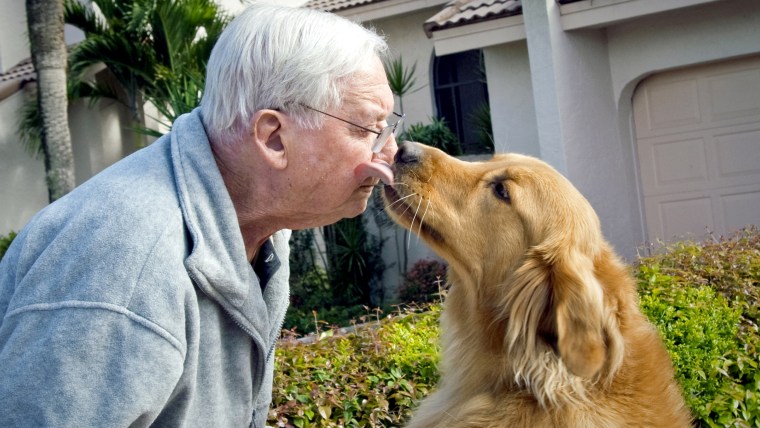 He's found that working with vets has been helpful in combating his own PTSD. His two service dogs, Cash, a golden retriever, and Jenny, a corgi, have done wonders for him as well.
He often takes Jenny to visit the VA Medical Center to bring comfort to other vets as well.
"Cash has become an integral part of Vets Helping Heroes since I got him eight years ago," Stovroff said. "He's the mogul of the organization and comes with me everywhere — including speeches I make so people can actually see what a service dog can do."
RELATED: Once suicidal, Marine veteran finds peace thanks to service dog: 'She saved me'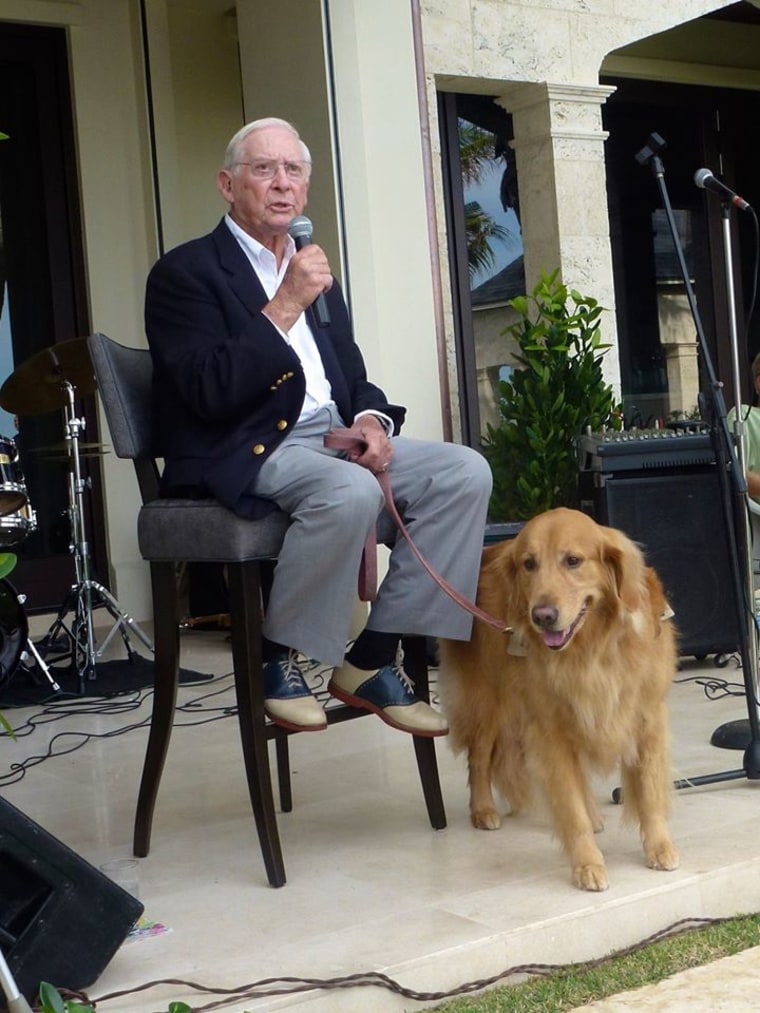 He may be nearing 100 years old, but Stovroff doesn't plan on slowing down anytime soon. The work is intensive — he makes calls all day to raise funds, and spends time talking to vets — but rewarding. In fact, he says it's the most satisfying thing he's done in his career.
"I'm 94 years old and it's a blessing to get here. I didn't think I'd get to 21 when I was flying," Stovroff said. "But I'm here and am committed to keep going so we can get more vets the help they need."