A group of female veterans recently transformed into 1940s-style pinups, trading their Army fatigues and other military uniforms for beautiful dresses, high heels and makeup.
And the glam session wasn't just for fun — it was for a good cause. The women are featured in the 2018 Pin-Ups for Vets calendar, a fundraiser for military hospitals. Now some of the women and other volunteers are on a 50-state tour, visiting injured veterans at hospitals across the country, dressed in pinup-style costumes.
"It's amazing," Gina Elise, the organization's founder, told TODAY Style, adding that when the veterans in the hospital realize the women in the pinup outfits are also veterans, it's a special moment. "Their eyes light up, their whole face brightens up. It's really a blast from the past. A lot of them say, 'Am I dreaming?'"
Elise, 35, isn't a veteran herself, but she started the organization to support veterans in 2006.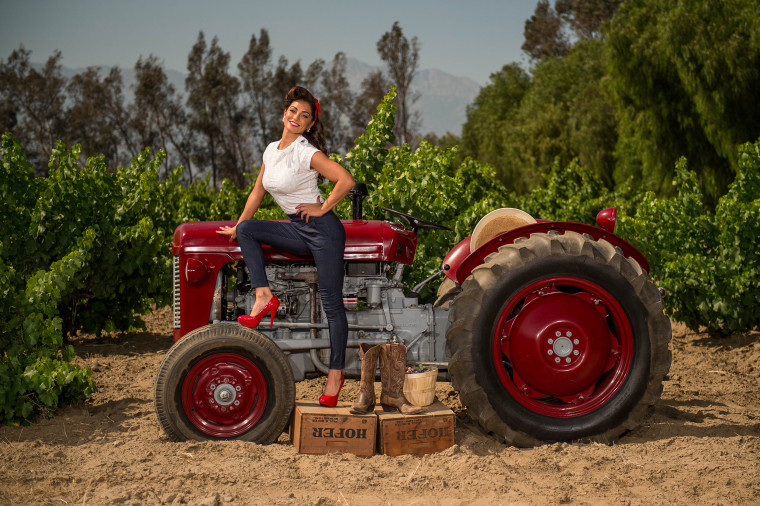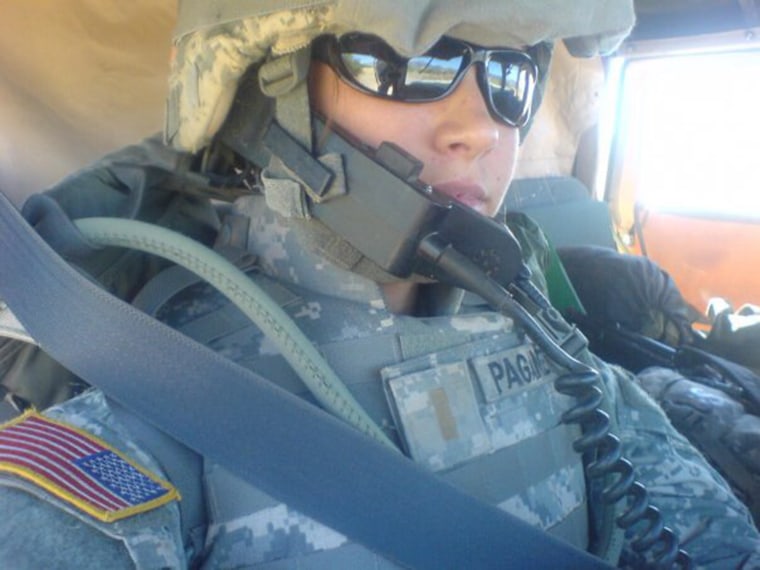 "There were a lot of stories in the news about our troops coming back from Iraq, needing medical care, and I just felt that I wanted to do something to help out and I wanted to do something creative," she said.
She thought of her grandfather, who had served in World War II, and how troops from that time used to paint images of women in pinup outfits on the side of their planes: "It provided a symbol of hope," Elise said. "It provided such a morale boost ... I thought I could utilize that concept."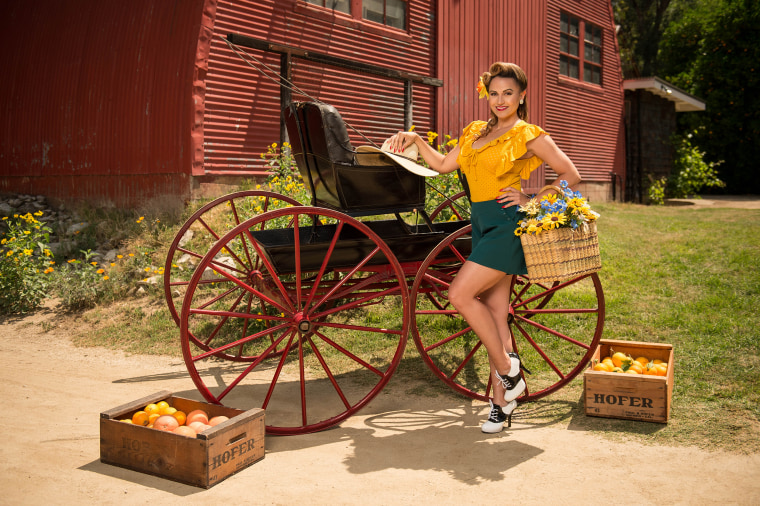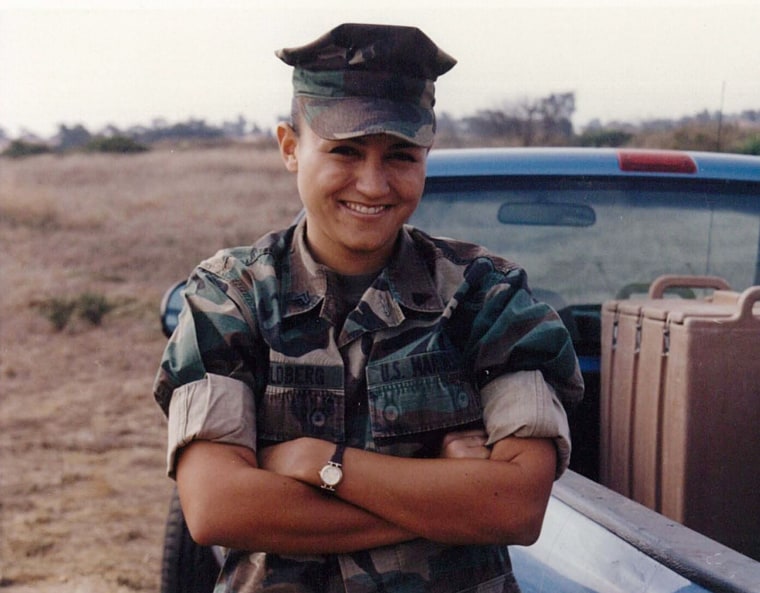 Her first calendar was for 2007, and she was the star of every month. "I wore a lot of different wigs," she said with a laugh.
Since then, the calendar has grown in popularity, and now her nonprofit, Pin-Ups for Vets, based in southern California, is her full-time job. The calendars raise money for equipment for military and veterans affairs hospitals.
During the recent photo shoot, Elise discovered another unexpected benefit of her project.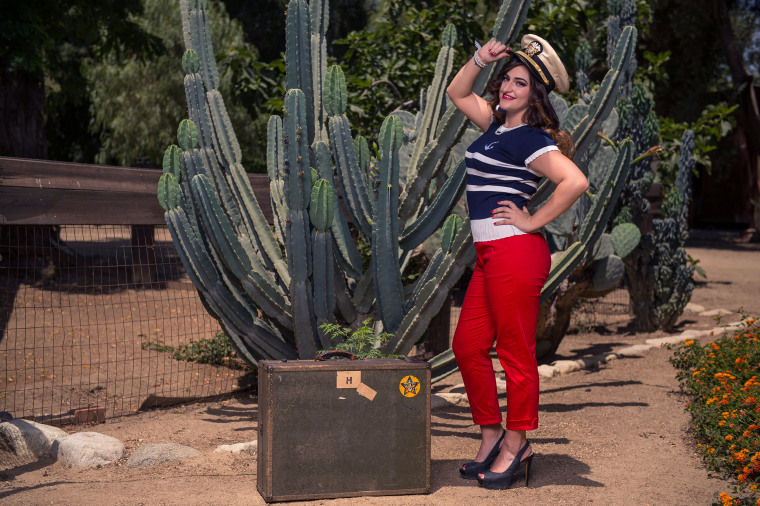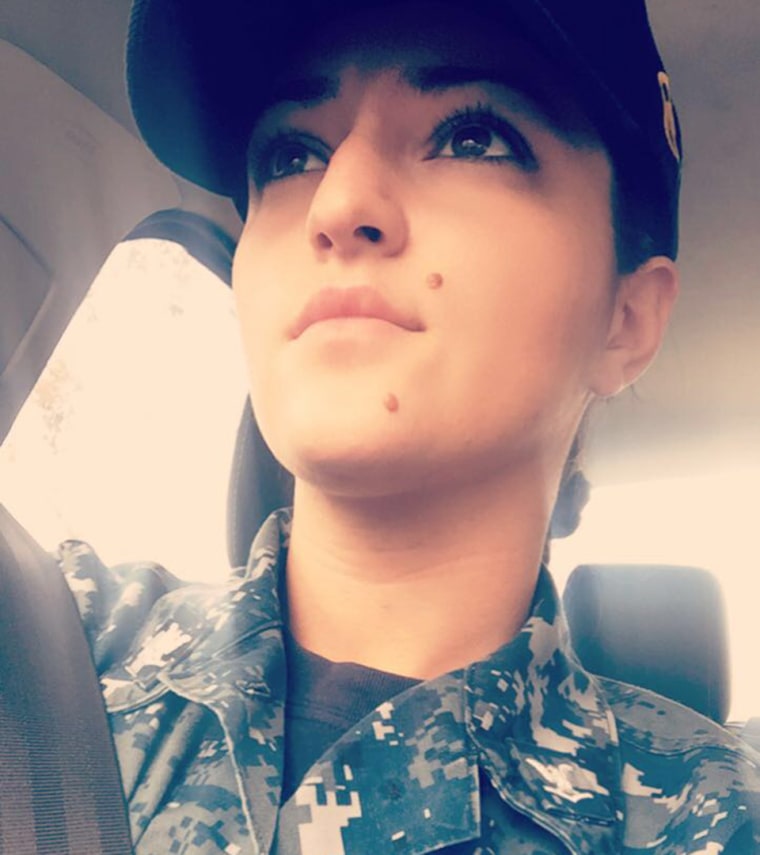 "The interesting thing about this is the female veterans that posed for us, they love doing it because they feel that utilizing the aesthetic of the World War II pinup girl has helped them reclaim their femininity," Elise said, adding that many of the women felt they had to sacrifice their femininity while serving in male-dominated fields.
The women come from various military branches, including the Army, the Navy and the Marines. As veterans, many had heard of Elise's nonprofit before ever participating in the calendar.
"Gina ensures that none of the veterans we visit feel forgotten or alone," Jennifer Marshall, who worked in aviation logistics in the Navy and appears in the 2018 calendar, said in a statement. "Every veteran deserves to know their sacrifice and service is appreciated, and Pin-Ups for Vets makes that happen."