From flawless twirls to effortless triple axels, competitive figure skaters make it all look so easy.
Before the 2018 Winter Olympics kick off in PyeongChang, I headed to Chelsea Piers in New York City with a group of TODAY staffers to see if we had what it takes to compete like Meryl and Charlie or Maia and Alex. Spoiler alert: We don't!
We laced up our skates and cautiously entered the rink for a lesson in synchronized ice skating. Although this is not an Olympic sport, we wanted to know what it's really like for two (or more!) people to dance together as a team.
Getting onto the ice was simple... Moving around on it? Not so much!
We started with individual drills and eventually practiced the moves together as a unit. When we were finally ready, we attempted to skate in a line... Trust me when I say it's a lot harder than it looks! It requires coordination from every teammate and we didn't have much of that!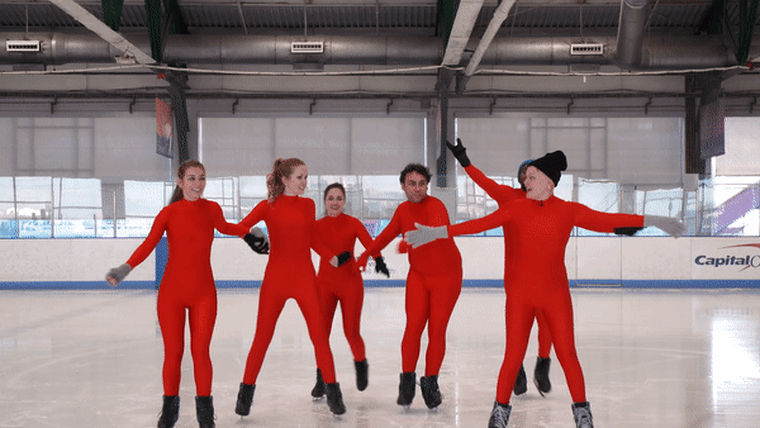 And you better believe we were feeling the burn! This full-body workout is challenging to say the least. I felt it in my thighs and glutes days later, and no, that wasn't from my nasty fall!
If being on skates and maintaining balance isn't hard enough, imagine trying to do it all while linked to five other teammates.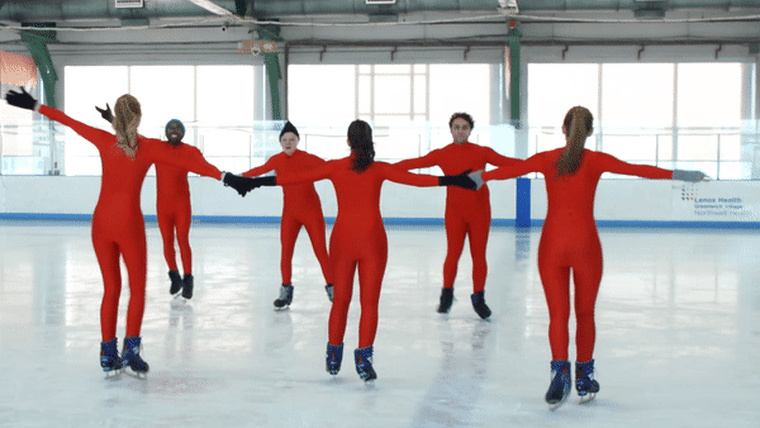 So what have I learned? Competitive skating, whether synchronized, in pairs or on your own is extremely difficult and requires an amount of discipline I'll likely never know.
With that said, I'll leave it to Team USA to bring home the gold!