When it comes to shopping for myself, there are a few hard and fast rules I know for certain: I look great in red, I look terrible in green and bright colors help cover up my insecurities (read: my pale, pasty skin).
At least I thought I knew the rules.
When I first heard about color analysis, where an expert helps you find your ideal color family, I was skeptical. Can the shades you wear really make that much of a difference? And don't I — at nearly 30 years old — generally know which colors work for me and which don't? (OK, I'm being defensive here, but I was worried. What if my entire wardrobe is all wrong?!)
The service is pricey, too, ranging from $100-$400 for a personalized service. There are cheaper online alternatives as well, where you can upload photos and attempt to determine your colors for around $8-$10, but the results aren't as specialized.
Despite all that, as soon as I met with image consultant and color expert Leslie Chatzinoff, my fears subsided. It's not about chucking everything in my closet, she clarified, but finding the colors that suit me best, and seeking them out in the future. Plus, I can always throw on a scarf or accessory in the right hue over a color that doesn't work quite as well.
I was feeling better about this already.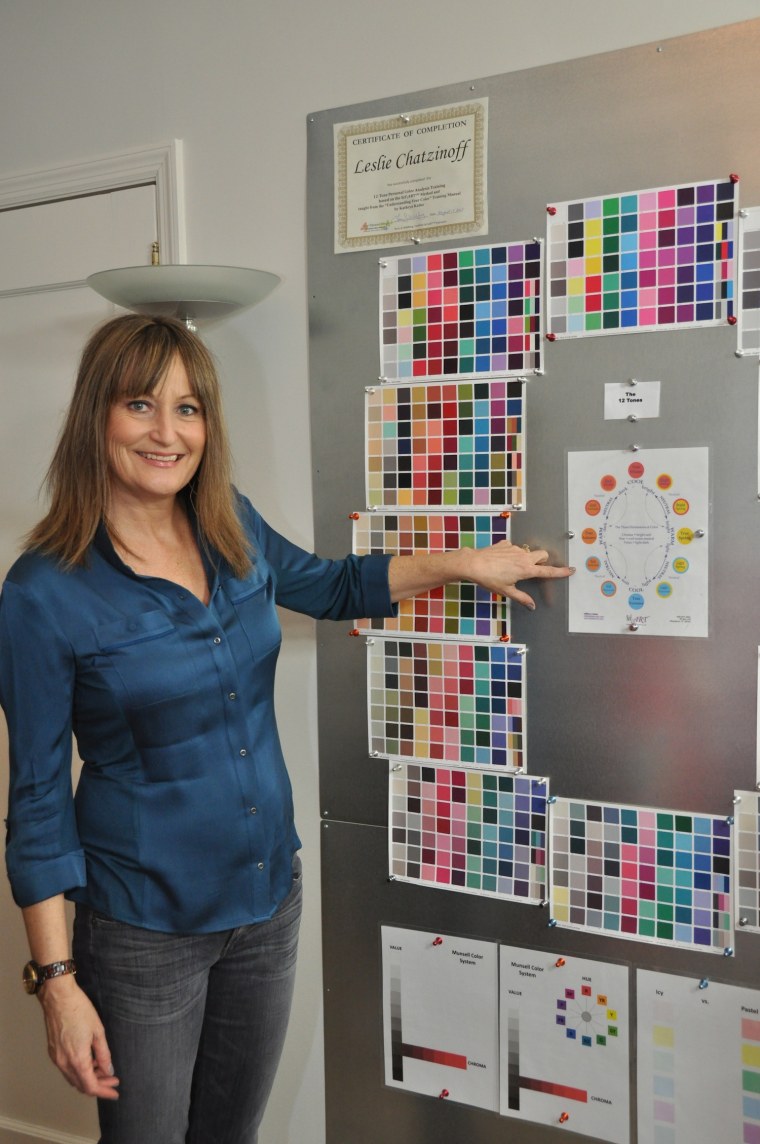 RELATED: I tried dunking my face in water for longer-lasting makeup — and it worked!
I started the process by putting on a (very attractive) gray shower cap and salon cape while Chatzinoff arranged gray curtains behind me, which, she explained, created a neutral canvas (gray is more neutral than white). I also made sure to remove all makeup so my skin's true undertones would easily come through.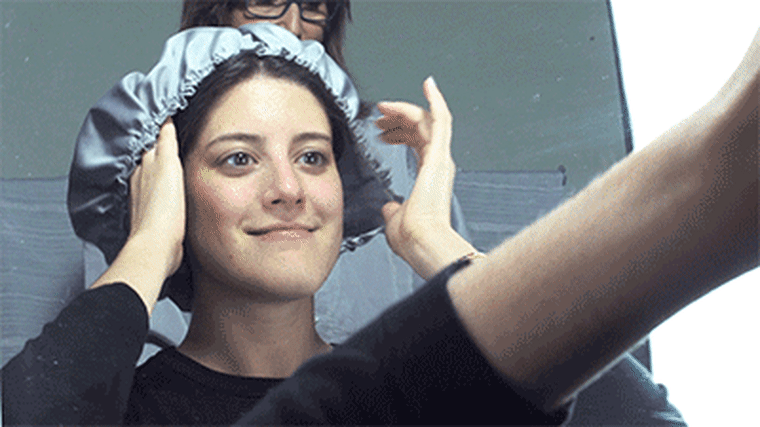 It was time to dive in. Chatzinoff explained there are four "true" color seasons, just like in a calendar year: winter, spring, summer and autumn. But most people are some combination of the two, resulting in light or dark versions of each season (e.g., dark summer or light spring). The discovery process is a little like a bracket, where we compared two seasons — or subseasons — at a time, and declared a winner for each round, narrowing down to my ultimate color group.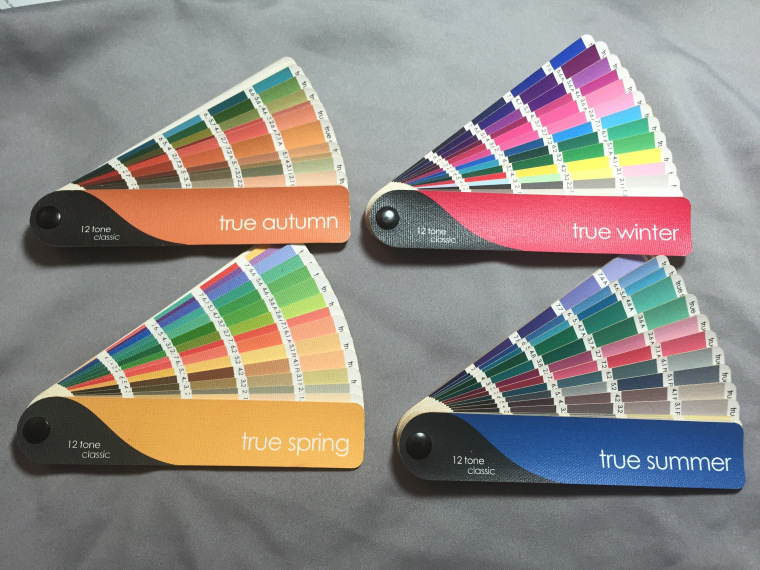 With professional lights on my face and a mirror in front of me, I was amazed at how stark some of the differences were when fabric samples were draped across my chest. The wrong colors made me look instantly sallow and washed out. It even made the bags under my eyes look worse. In short, I looked sickly. Yuck.
But a few complementary colors started to shine through as we leaned more toward the autumn and winter side of the spectrum. We were getting somewhere!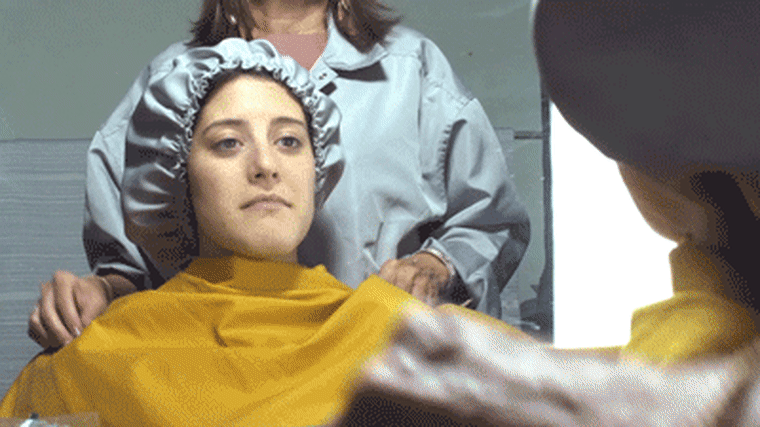 RELATED: I tried burning off my split ends — and I'd do it again
Nearly four hours later, we were finally down to the last round, with dark winter and dark autumn competing for the winner's circle. If it sounds dramatic, it was. Between Chatzinoff, my producer, Jordan, and myself, we each had different ideas of which color family would take the prize. The final round was intense — luckily, there was no money on the line.
At the end of the showdown we were left ... confused. Neither seemed quite right and I almost left despondent. But Chatzinoff had other plans: BONUS ROUND.
From a seemingly secret rack, she whipped out "luxury colors" that go into more specific and subtle hues for each season. The champion was instantly clear. While the dark autumn colors weren't bad, the dark winter shades were, well, beautiful!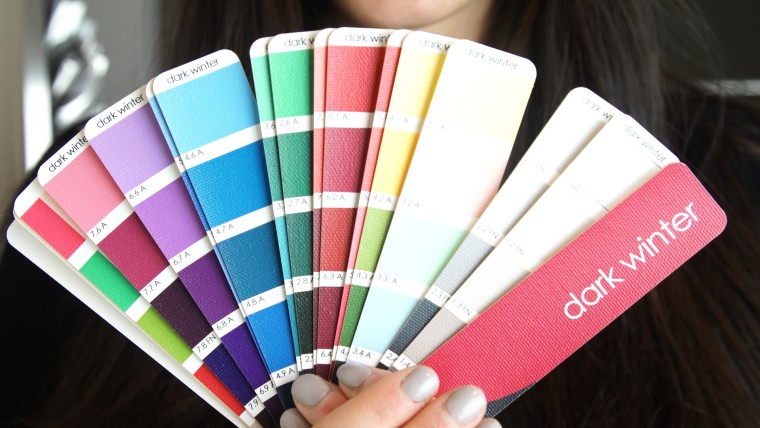 Suddenly, I had cheekbones! The specks of hazel in my eyes looked bright! My skin looked glowing and creamy! I was giggly with confidence and taking extra glances of myself in the mirror. Dare I say, I looked good.
Believe it or not, even a dark forest green shade really worked. No one was more surprised than me. Chatzinoff took it one step further and showed me the difference between a "bad" light spring green and a "good" dark winter green. The difference was shocking.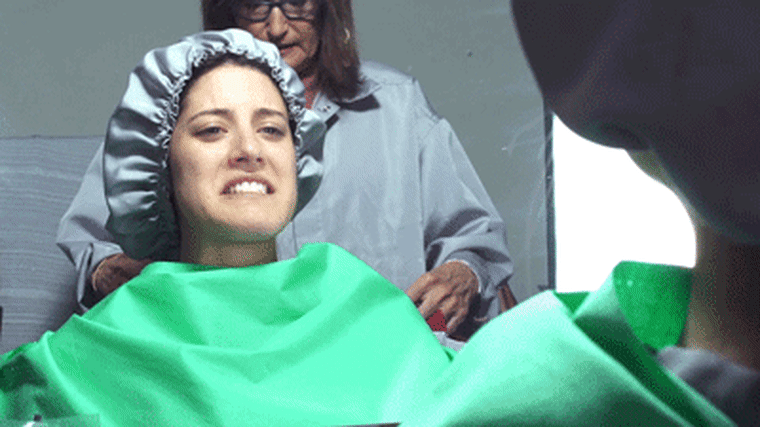 RELATED: Make your manicure last! Try this messy Brazilian nail polish trick
It was time to put this hard-earned knowledge to work. Using the color booklet of dark winter shades that Chatzinoff provided me, we analyzed some of the items I already own. While I was usually pretty close in picking the right shades for my skin tone (and sometimes on the money), I was completely off in one regard: those ultrabright colors.
As Chatzinoff explained it, I don't want to walk into a room and have people notice the color I'm wearing before they notice me. The right colors will make me stand out first and foremost — and isn't that the point, anyway?
Thank you, Leslie Chatzinoff and color analysis, for showing me the light. Consider my fashion rules permanently amended.