Halloween is right around the corner, so it seemed like the perfect time to try out a bloody "vampire facial."
Kim Kardashian fans might remember her trying out this crazy facial a few years ago and I figured, if it's good enough for her, it's good enough for me! With that thought in mind, I made my way to Smooth Synergy Cosmedical Spa in New York City.
The 90-minute treatment started with applying a heavy-duty numbing cream to my entire face. Because it involves electric microneedling and a series of injections, the numbing cream is meant to minimize any discomfort. I was tingly within minutes!
While the cream was working its magic, Dr. George Liakeas came in to draw my blood. Being the scaredy-cat I am, I was a bundle of nerves around the needle. I had to look away as he injected the syringe, and started feeling dizzy as soon as I saw how much blood was required for the treatment. (It's about 2 ounces, which felt more like a gallon to me.)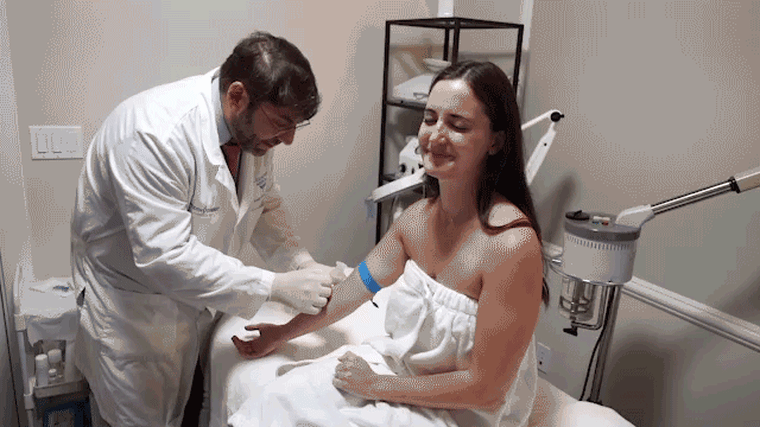 Once the hard part was over, I was able to relax a bit while Liakeas took the blood to a machine that spins it, separating the platelet-rich plasma from the platelet-poor plasma. The former is the magic potion.
When applied during the treatment, the platelet-rich plasma (or PRP) is supposed to help stimulate new collagen formation and leave your skin glowing.
Dr. Dennis Gross, a New York-based dermatologist and founder of an eponymous skin-care line, was skeptical about the potential benefits. "It may plump the skin as a filler would, but that's temporary," Gross told TODAY Style. "It's not standardized between offices and there's no scientific proof that it works at all."
On the other hand, fellow New York-based dermatologist, Dr. Sejal Shah, found it to be an effective treatment. "I do feel that PRP can be effective for skin rejuvenation, and there are studies that have also shown it is beneficial," she told TODAY Style. "Generally, I find a series of treatments is required to see noticeable improvements."
If someone is brave enough to do this again, of course.
To get the PRP drilled back into the skin, technician Michele Fleites applied the blood on my face and buffed it in using an electric microneedler. If the tool sounds scary, you should've heard it buzzing. It sounded like something you might find at the dentist's office ... in a horror film. Thank goodness for numbing cream! It made the nine tiny needles constantly pricking me feel like a soft electric toothbrush gently rubbing blood into my skin.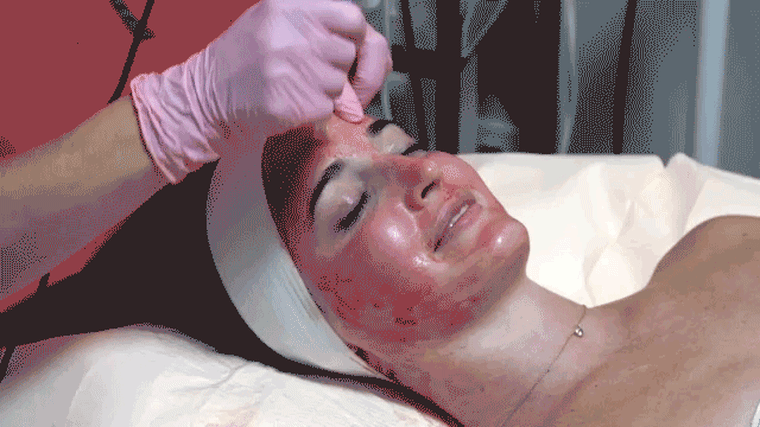 Fleites worked in small patches until she finished the microneedling portion about 45 minutes later. At the end, I was given a mirror to look at my blood-stained face and couldn't help but laugh at how crazy I looked. I was basically in the movie "Carrie" at the prom scene! To make it even more dramatic, the microneedling itself can leave your face red as though you've just gotten a bad sunburn. That certainly added to the effect.
Even through the redness and bloody streaks, I could see my skin was already glowing. Maybe this would really work! Liakeas returned to use the last of the PRP on my cheeks using a series of 30 tiny injections. Those certainly hurt, but he worked quickly enough that it was over before I knew it.
I went to sleep that night with bright-red, tomato-hued skin, but even by the next morning, it had cooled into something much less frightening. The team at Smooth Synergy provided me with a soothing face wash and heavy-duty moisturizer to help speed up the healing process. After two days, the redness had completely disappeared. I was still left with a little bruising from the injections, especially around my jawline, but had completely healed 10 days later.
When I returned to my normal beauty routine, I noticed that my skin was glowing in all the best ways. It felt plumper, softer and so smooth to the touch!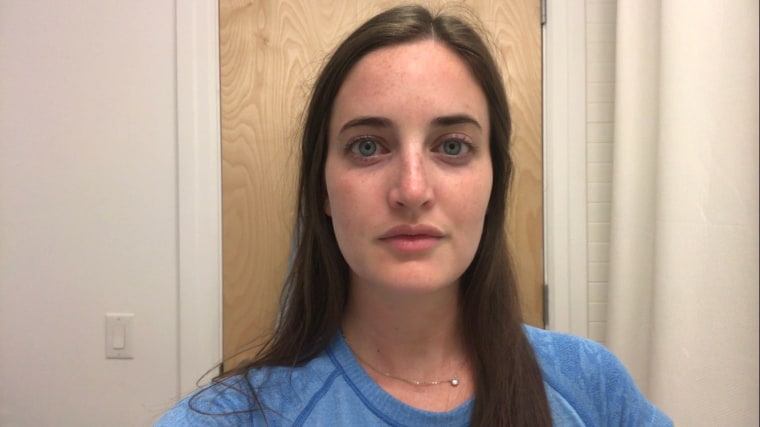 The entire experience definitely required some courage — especially for those of us who don't like the sight of blood — but I was glad I faced my fear. In fact, if it weren't for the $1,350 price tag, I might even try it again. I'll just make sure not to go to prom afterward.