If you're also in a committed relationship with NBC's "This Is Us" and watched every Tuesday, then you were definitely weeping (who wasn't?) during Chrissy Metz's emotional Pound class at weight-loss camp.
And after watching Metz's character Kate let out her inner rockstar (all while getting a good workout and letting go of some major stress), I immediately wanted IN on the trend.
But don't be fooled!
The cardio-jam session, which engages your entire body through strength training and Pilates-inspired movements, was not easy to get the hang of at first.
Though, I might be more uncoordinated than the average human being. Or, there's just something really difficult about drumming and moving your feet at the same time! Emotionally, though, it was satisfying to say the least.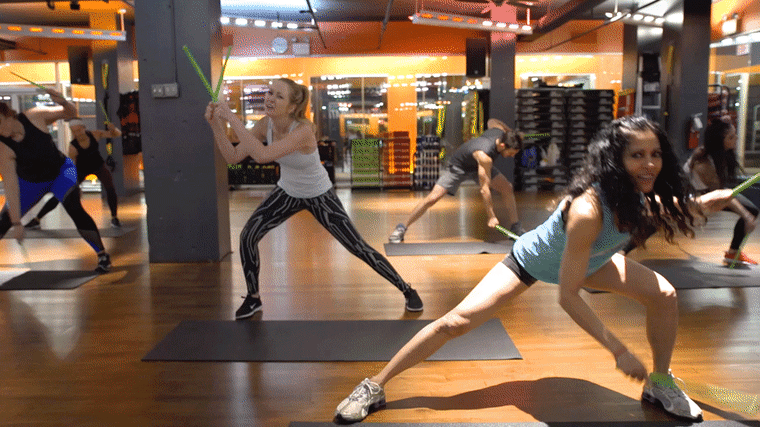 "It's therapy and a workout all rolled into one," Joyce Wong, an instructor at Crunch fitness told TODAY.
Pound, which started six years ago, was inspired by two girls who wanted to drum, and ended up creating an entire community out of it.
Members of the community call themselves "fitness rebels" and I now understand why! Between the loud music and fast-paced drumming, it felt like we were all rallying together — and that felt good.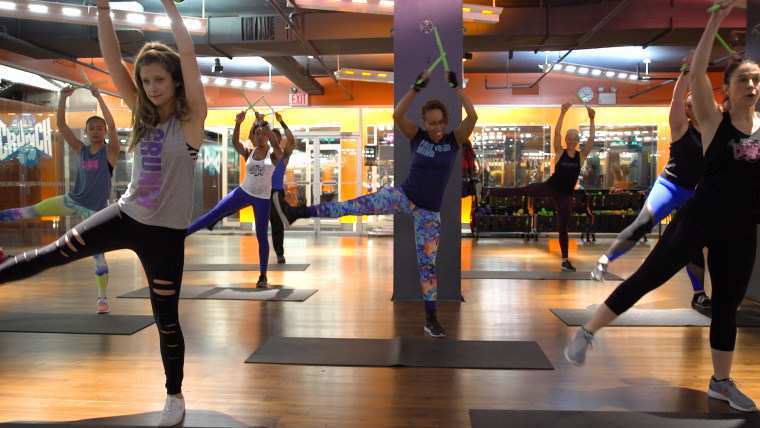 "That catharsis of getting whatever stress you have from your week, from your day… And leaving without that on your shoulders is so wonderful," Wong said.
I definitely left it all out there on the mat, no doubts about that!
"Especially for women getting that permission to hit stuff is so nice," Wong explained. "Normally it's frowned upon for a woman to hit things unless you're in a specific environment."
And while I thought I might be permanently stuck drumming in the squat position, I did leave on a high, feeling more in tune with my own body. And for Wong, the experience is quite the same.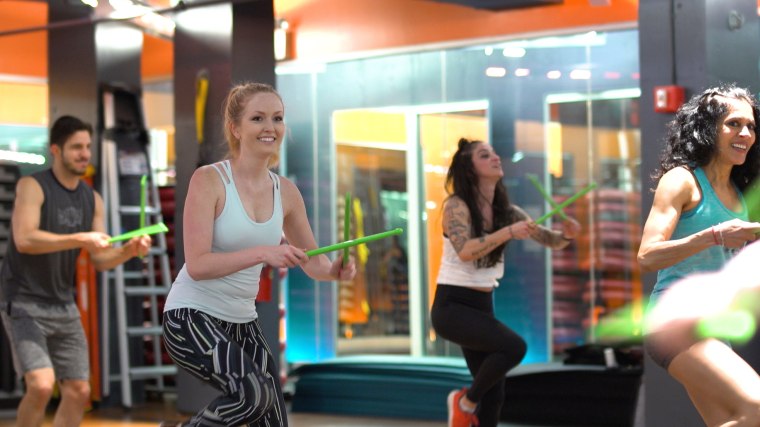 "It's about moving my body, making music with my body and getting to actually hear my own body's work, which is really incredible," Wong said.
For that alone, I would say *drumroll please* it was love at first strike!