Ever wonder what it's like to be a character in a video game — weightlessly jumping into the air, earning points to advance to the next level and moving at lightening speed? Well, this unique workout in New York City brings that video game atmosphere to life... Do you think you could keep up with the pace?
The workout, coined AG6, is a high-intensity, circuit-based class that uses interactive light-up floors, walls and interval training to test your body and your mind.
New York City fitness and sports center, Asphalt Green, brought the workout from Europe to the U.S. in 2016 — and it's been lighting up the fitness world ever since.
During the 45-minute class, there are seven stations that you'll rotate through. Each is designed to work out different muscle groups in your body... And boy did it work: The class was like nothing I'd ever experienced.
It's led by an instructor — and the actual technology. Some stations are strength and core focused, while others, test your mind and reaction speed. The class uses technology to challenge you: visual cues and targets are incorporated into several stations.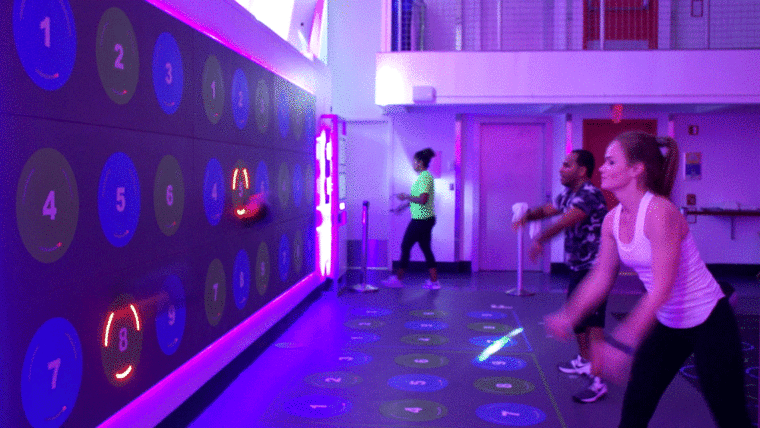 One of my favorite stations was the light-up floors and walls. The walls and floors were labeled with different numbers in a grid. The numbers would light up, as a prompt to either throw a medicine ball at that number or press that number with your foot or hand.
The 45-minute class flew by! I didn't have time to think about when it would be over. I was 100 percent focused on each of the targets for each station and nothing else.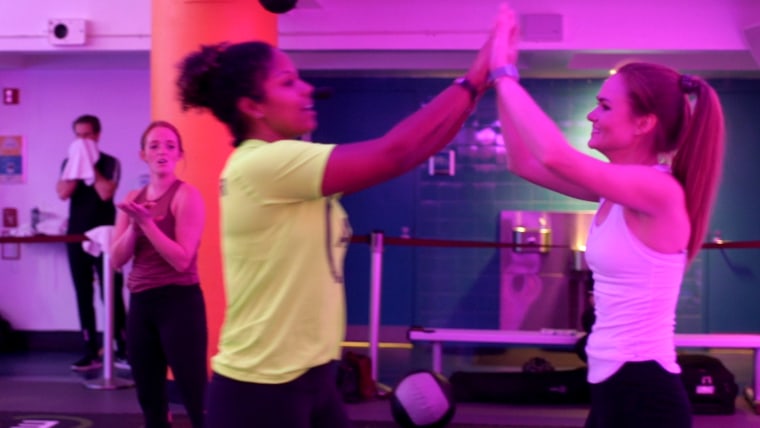 The bright colored lights, high-energy music and interactive stations took this workout to the next level. By the time I completed my first round of stations, I was exhausted! By the end of the class I was out of breath — and ready for a nap. I tested my limits in a way I never thought I was capable of... And I was sore for a good week after this, but I would definitely go again!