Green and gorgeous? That's the latest beauty craze, as women of all skin tones and complexions are rushing to try the same tube of forest green lipstick.
If you're wondering why you haven't seen anyone walking around with green lips, it's because this color magically changes once applied. And, according to company claims, it becomes the perfect hue to match your particular coloring.
But does it work?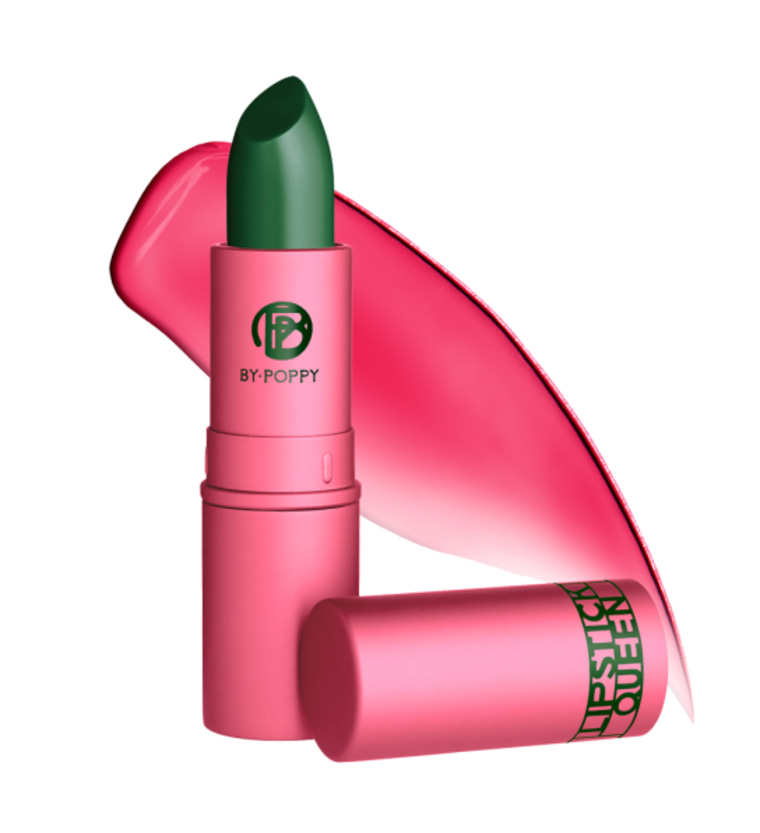 RELATED: Read our lips: A real girl's guide to rocking red lipstick
We were curious about the trend here at TODAY and decided to test out Lipstick Queen's Frog Prince for ourselves.
For starters, we asked a representative of the company to tell us how it works. She explained that the formula works in tandem with your body's pH levels and natural complexion to find the perfect hue.
So, why the Kermit color? Green is on the opposite end of the color spectrum as pink, she continued, and that helps the chameleon element of the lipstick become an ideally rosy hue.
All of that science and color wheel mumbo-jumbo sounds great, but we had to put it to the test.
After gathering a few brave staffers, here's what we found out.
RELATED: Royal beauty! Princess Charlotte inspires new Marc Jacobs Beauty lipstick shade
This is totally safe to put on in public without looking like some sort of science experiment. In fact, the lipstick goes on so sheer, you might even wonder if you put anything on. Let us assure you that you did.
Remember that patience is a virtue. For most of us here at TODAY, the color didn't change instantly. Some of us even noticed it getting darker as the day went on. But whether it changed immediately or minutes later, it definitely wasn't going anywhere once placed on our lips. After a full day of work, we still had on the same hue from hours earlier.
RELATED: How to fix a broken lipstick in 4 easy steps
So, what color did we end up with? That honestly depended on the complexion. Those with fairer skin were left with a punchy, pinkish-red, while those with darker skin tones fell somewhere between a soft dusty rose to a bright coral. It was pretty surprising and definitely exciting to see the so-called "best" color for each person — especially for those who find buying the right shade an overwhelming experience.
The results were more subtle than many of us expected, but the general consensus was that this could easily become a go-to hue for daytime wear. Perhaps it could make getting ready in the morning that much easier?
RELATED: Would you put red lipstick on your eyes? TODAY tries the latest viral beauty craze
And if you're inspired to give this a try, but aren't quite ready to make a commitment to the $25 price tag, here's another more affordable, color-changing option.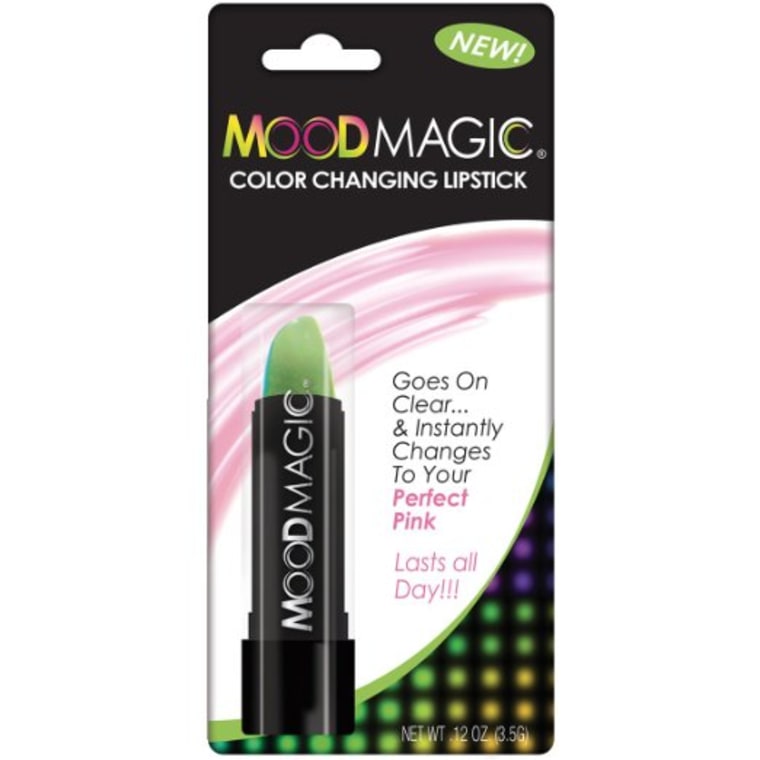 Moodmagic Color Changing Lipstick, $4.49, Amazon