We can deny it as much as we want, but if we know that torching hair with a 410-degree iron has to be damaging for our hair. Want proof? Touch your finger to said wand for a microsecond. Ouch, right?
For this reason alone, I was intrigued by the Sleep Styler, the heat-free, nighttime hair curlers that promise big, bouncy, beautiful curls without any of the damage. You've probably seen the commercials, or caught it on "Shark Tank," but does it actually work? Here at TODAY Style, we needed to put it to the test.
At first glance, this all looks pretty promising.
I opted for the smaller "mini" curlers that would be ideal for shoulder-length hair, but they are also available in "large" for my longer-haired friends. The Sleep Styler's absorbent, suede-like material claims to smooth the hair's cuticle as it locks in Victoria's Secret-worthy, heat-free curls overnight. And if you prefer the straight look, these foam-y circles claim to help with that as well.
There's a fabric strap on the top that secures to the Velcro on the bottom of the curler. This strap is designed to softly keep hair in place. I imagine the point is to eliminate dents and creases you may get when securing curlers with bobby pins. If this works, smart move!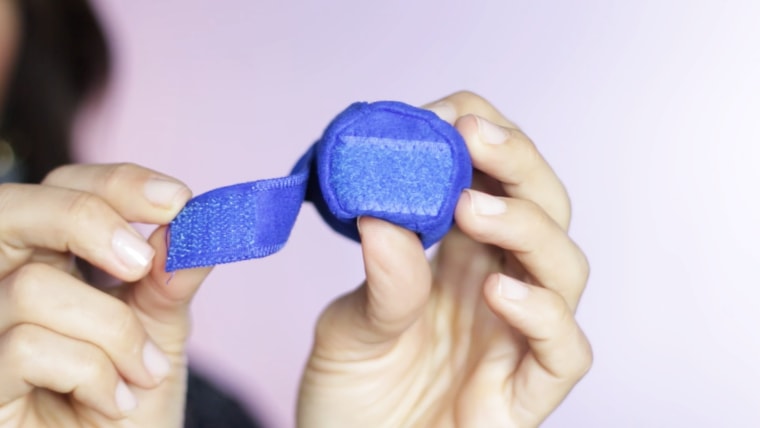 The marshmallow-y core was designed to make it comfortable to sleep in, which has to be an improvement from sleeping with those hard plastic curlers from the '60s — right? (More on this later.)
I dove into some before-and-after videos online, studied the infomercial and rolled up my own sleeves; It was go time.
Time to test it out
Now, let me preface this Test Drive by admitting that I'm not usually a huge read-the-directions, rule-follower type of person. But in the name of science, I decided to thoroughly immerse myself in the manufacturer's manual to eliminate any chance of user error. I was surprised to find that the directions on the back of the package were seriously short. Given my predilection to fly by the seat of my pants, this made me chuckle with delight.
The steps are basically ...
Wash: Take a shower at night; wash and condition your hair as you normally would.
Wrap: Divide damp hair into sections and wrap each section of hair around a plush roller.
Sleep: Sleep comfortably as the marshmallow soft memory foam conforms to your head.
Remove and go: Wake up and slide the rollers out of your big, bouncy curls. How you use all that time you would have spent washing, drying and styling your hair is up to you.
I washed my hair and allowed it to air dry about 80 percent of the way. There were 12 curlers in the package and if my calculations were correct, six curlers per side would be ideal. I diligently brushed out each section with a Wet Brush to smooth the hair and ensure there wouldn't be any dents or creases.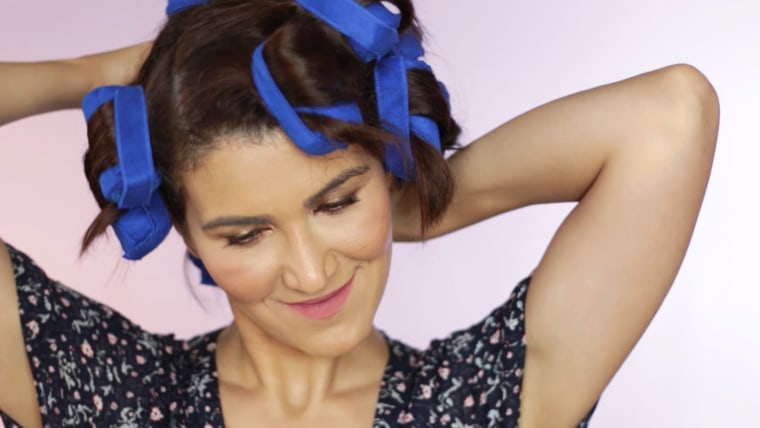 I'll now gently allude to the fact that it wasn't exactly cake. Things started off well as I wound my hair around the fluffy curler, making sure I was keeping the Velcro side down. I extended the fabric strap around the outside and secured it to the bottom. As I did so, each section of hair fell back out of the curler or hung (mockingly, I might add) by just a few threads.
When the curler did stay, the fabric strap seemed to be denting the hair at the root. I knew what would happen as it dried: It would create a very unflattering, very un-Victoria's Secret-flowy-tendrils type of crease.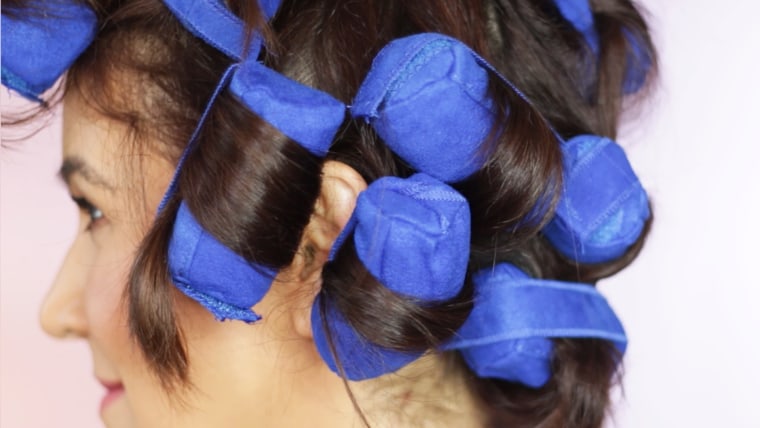 Twenty-five minutes later and I was getting antsy. Skepticism was rising exponentially and I began to question whether I was doing this correctly at all. I have a decent backlog of successful hair styling. I even nailed retro tin foil curls a few months ago (which, spoiler alert, were super effective).
Maybe the Sleep Styler is better for those with long hair. I couldn't stick around to ponder. I had to walk my dog and head to bed. (Yes, I walked the dog in these and a robe!)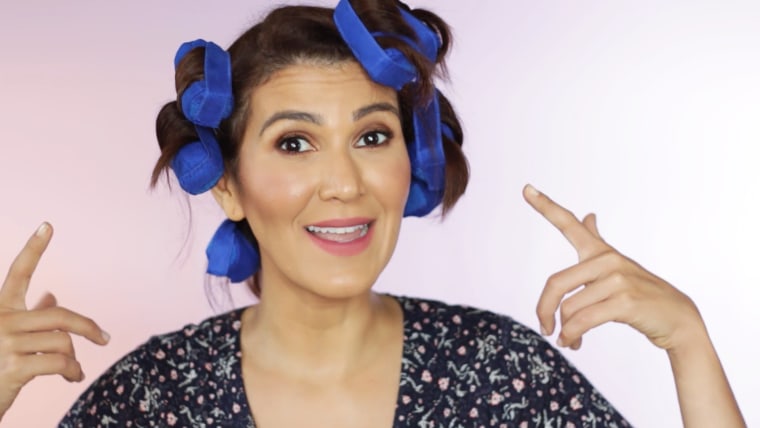 How'd I sleep, you ask?
You know that feeling when you have to wake up the following morning for something important and you're stressed thinking about whether your alarm will go off? That's how I felt in these, but my feelings were transfixed on these curlers staying put. It's already not easy to sleep with eclair-shaped foam around your head. I laid there motionless on my back, half awake, much like Dracula.
Despite my best efforts, I was disappointed to find I had lost five curlers overnight. It would have been six, but I was awake enough to fasten one back on. It was time for the big reveal.
It didn't take much coaxing to remove the rollers, just a slight tug and each cascaded off smoothly. As each curl was released I wound it around my fingers in an attempt to glide it into a happier place. Yep, major fail.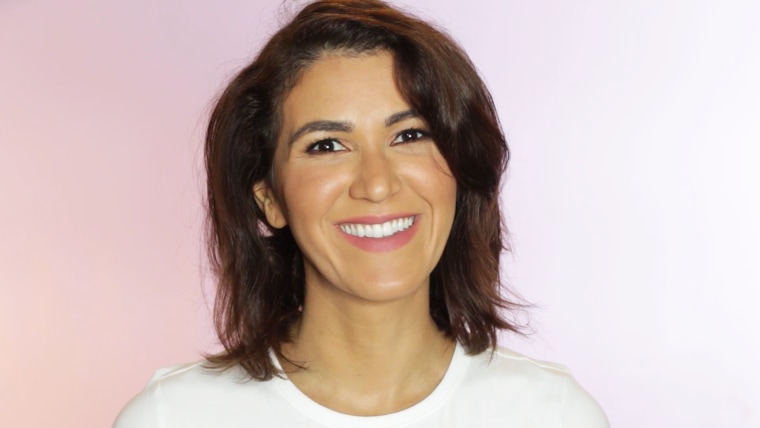 There were creases and dents everywhere! These were really beach waves at best ... only if you squinted and were in a dark, foggy room. While the hair that actually made contact with the curlers did appear smoother and less frizzy, my roots were the worst: frayed, frazzled and creased.
Given that it takes me 10 minutes to curl my hair (after it's been flash blown dry with a hair dryer and paddle brush), the 25 minutes of prep and hours of lost sleep do not seem worth it.
I'd have to do some calculations, but I'm thinking after this fiasco I'm putting the Sleep Styler to sleep permanently. Test assured I'll be on the lookout for the next no-heat trend. Until then, I'm going to catch up my beauty sleep.
Sleep Styler, $18, Amazon