As a kid, watching the gravity-defying feats at the circus had me dreaming about my future career as an aerial performer, but unfortunately my lack of upper body strength and parental disapproval got in the way. Sadly, there would be no tightrope or trapeze for me.
Or so I thought... When I heard about an aerial circus class in New York City, I jumped at the opportunity to give it a try. Who wouldn't want to pretend to be a Cirque du Soleil performer for a day?
Me and a couple of daring dudes from TODAY headed to Om Factory in Manhattan and met up with instructor Brenna Bradbury who led us through the aerial circus playground class.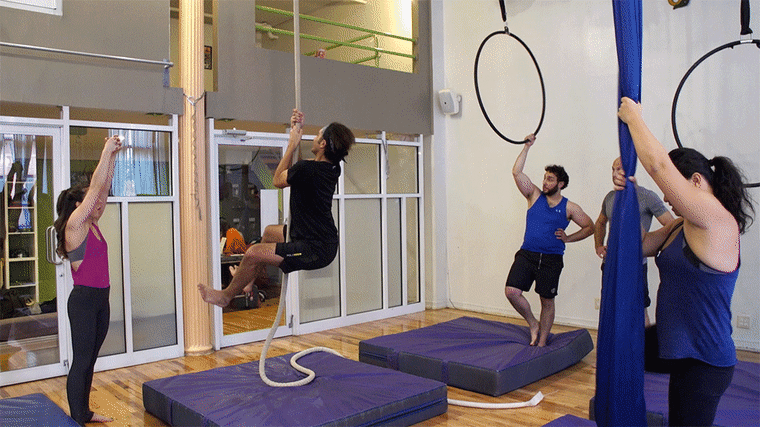 I thought the class would be fun, but I had no idea how much of a workout it would actually be. Could you pull yourself up a rope or onto a circular bar hanging from the ceiling? I didn't think so.
"It involves a lot of arm, back and core muscles," Bradbury explained. "However, it doesn't discount the lower body, but since we have to pull ourselves up with our own arms it does tend to work more on the upper body."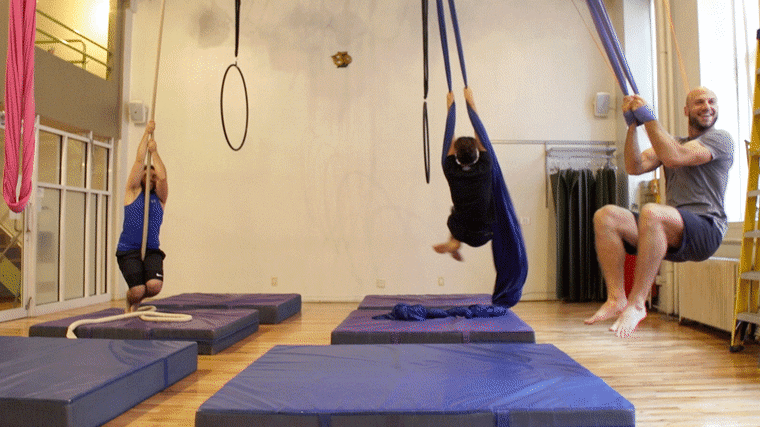 I've been practicing yoga for years and figured I had the grace and precision to handle the various aerial apparatuses — silks, lyras (hoops) and ropes. Yet my yoga skills proved most useful when I was hanging upside down, 12 feet off the ground. I focused on my breathing to stay calm.
We were in a room with expert performers who at times were hanging by just an ankle while appearing weightless with every move. My favorite part of the class was the silks since they engaged your whole body, plus I could do graceful spins on them.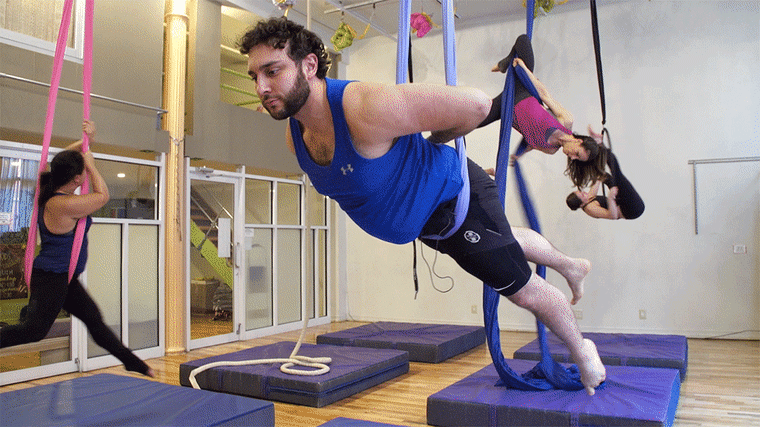 Aerial circus demands a lot — and the class challenges both your body and mind. But the longer you do it, the easier it gets (at least that's what the instructors told us!).
Bradbury's advice for beginners is to find a class similar to the aerial circus playground or start with aerial yoga. There's nothing more fun than showing up to a class where everyone already on the ceiling.