If seasons were represented by an article of clothing, summer's equivalent would be white jeans. But for anyone who's a little klutzy (ahem, me!), wearing all white can be a tad stressful. I've definitely been known to spill iced coffee in the morning or a glass of wine at night — and, of course, it usually happens when I'm wearing a light color.
So when I heard that Old Navy sells stain-resistant white jeans and T-shirts, I thought it was too good to be true. I had to put them to the test.
I recruited my friend and colleague, Brooke Sassman, to help with the Test Drive and see just how stain-resistant these clothes really are. We put on our all-white outfits (yup, we were twinning!) and headed to New York City's Central Park.
For starters, the jeans and T-shirt were both comfortable, but not necessarily as soft as my typical go-tos. You certainly couldn't tell there was anything different about them at first glance. So, what makes them so special? Old Navy touts their "Stay-White denim technology" that is supposed to repel "stains and spills so your jeans stay white, no matter how messy the day gets."
Oh, we were planning to get messy. The company told TODAY Style that this technology works best on liquid spills, but we decided to take it one (OK, a few) steps further with all sorts of messes: makeup, condiments and grass stains to name a few.
When it came to spilled iced coffee and or even Cheeto dust, the clothes were arguably magical. Things like lipstick and ketchup, however, left their mark ... and not in a good way. Watch the video above to get the full rundown.
While these pants aren't completely stain-resistant, I was impressed by how well they stand up to typical liquid spills, like coffee or even red wine. Great news for the klutzes of the world!
Interested in trying out spill-proof whites this summer? Check out our selection of stain-resistant clothing.
Mid-Rise Stay White Rockstar Skinny Jeans for Women, $40, Old Navy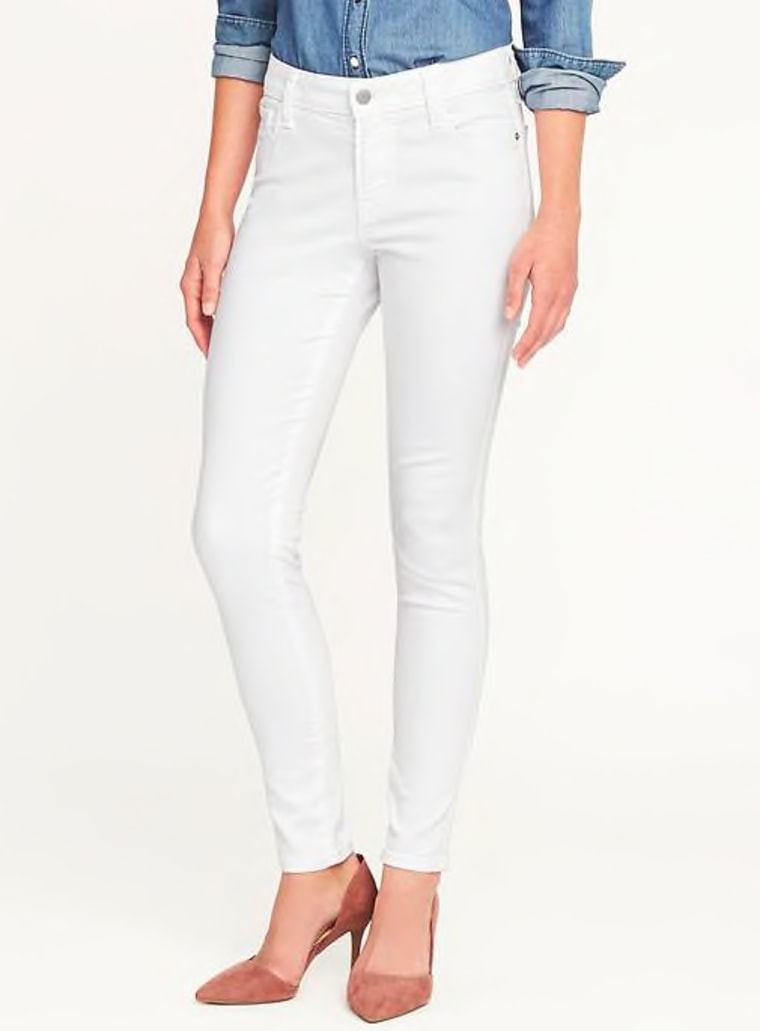 EveryWear Stay-White Relaxed Tee for Women, $11, Old Navy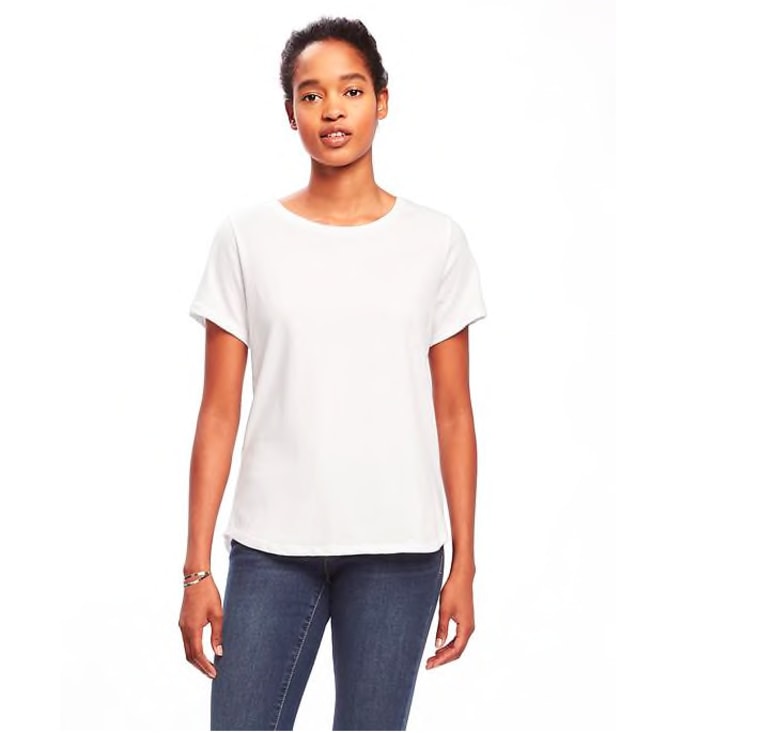 Carefree Unshrinkable Tee, $19, L.L. Bean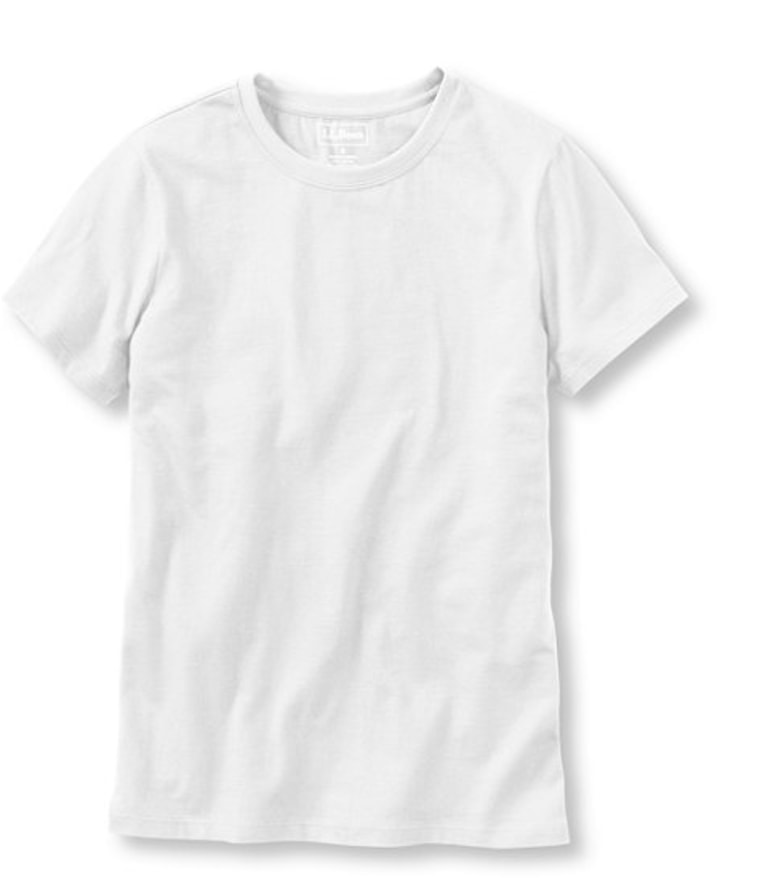 Mossimo Mid Rise Bermuda Shorts White Stain Resist, $18, Target