If you've ever wanted to work out like a Kardashian, here's the perfect excuse!
Meet Boing with Kangoo, a low-impact, cardio-based fitness class that will REALLY get your heart pumping. That is, if you can manage to bounce around without breaking a limb!
The 40-minute class challenges major muscle groups (core, glutes, hamstrings, thighs and calves) while bouncing in a pair of Kangoo Jumps. The boots are said to help burn calories faster and reduce impact on your joints all while moving and grooving to a fast-paced dance track!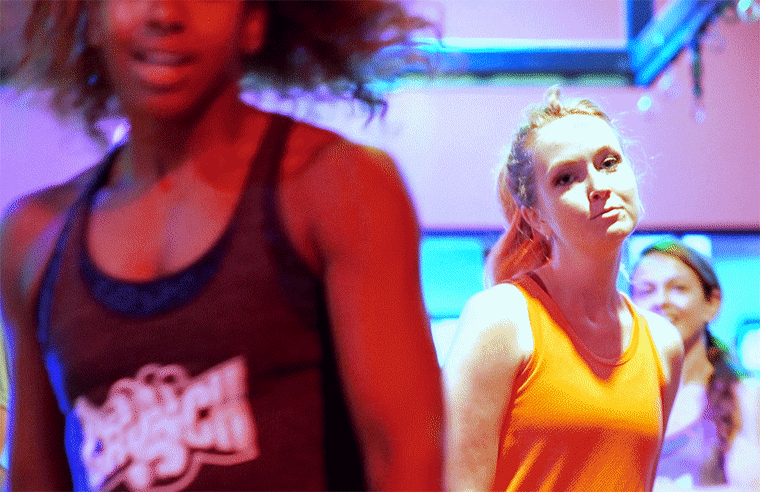 Whether I was prepared or not for my pathetic scene right out of Bambi (wobbly legs and all), I strapped on my boots at a local Crunch gym to see what living as queen Kim was like for an hour of my life.
*Drum roll, please!*
It was SO enjoyable and I only fell once! All jokes aside, I left with the perfect amount of soreness and barely found a second to complain because of how much fun I was having. It was like a big dance party!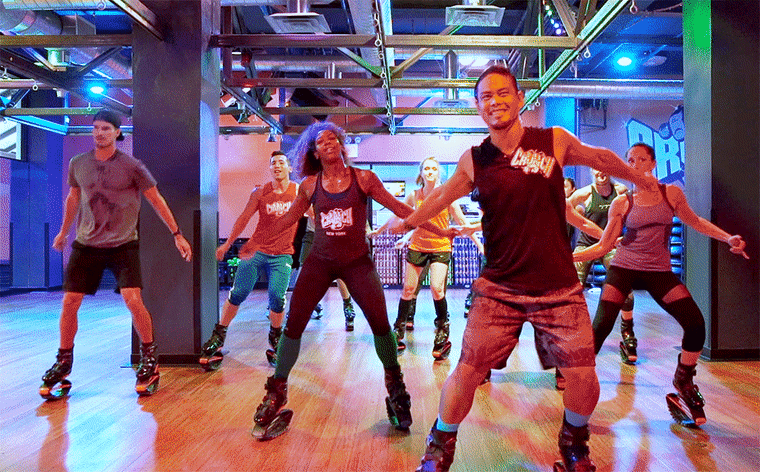 "Even though it's been around for a couple years, there's been a resurgence of the cool factor at Crunch. We've really found a way to make it accessible for any level of fitness and any age," said Crunch instructor Marc Santa Maria.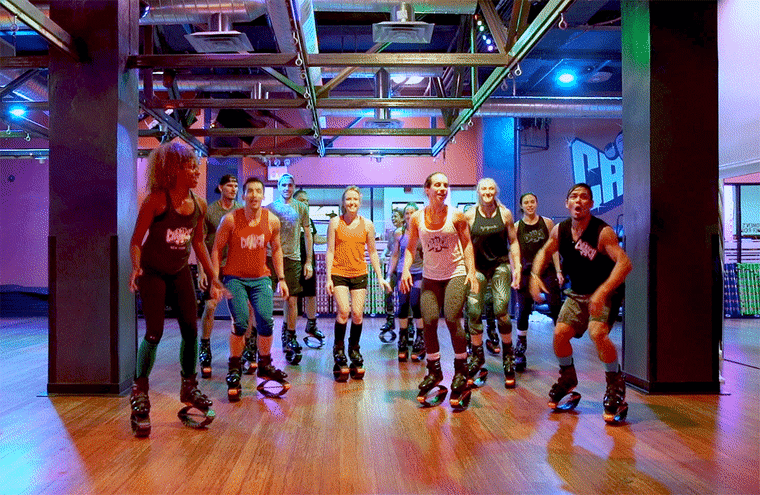 Accessible, yes! But the dancing at a club part is something I'll have to get to work on. Happy hopping!