When I first saw Drew Barrymore raving about the trendy snail mucus mask (yes, I said "trendy" and "snail mucus" in the same sentence), I had to give it a try.
So, why would anyone put slimy goo on their face? The idea dates all the way back to the ancient Greeks, according to Jessica Jeong of the popular Korean beauty brand MISSHA.
"Regular use of snail mucin has been shown to fade acne scars and hyperpigmentation, moisturize and firm skin, clear complexions and minimize pores," Jeong told TODAY Style about the ingredient featured in the company's Snail Hydro Gel mask.
In nature, the mucin acts as a defensive layer to protect snails' feet from environmental hazards such as rough surfaces, bacteria and UV rays. So experts believe that it could have similar protective effects on human skin.
"Believe it or not ... snail mucus just may be good for your skin but only if the correct source and concentration are used," dermatologist Dr. Neal Schultz told TODAY Style. Bottom line, Schultz said that the hormones in he mucus could lsightly improve fine lines in about eight weeks of use -- but you might ask well use Retin-A or glycolic acid instead.
But if you've ever had the urge to slap on some snail slime, now's the time to try it.
Missha Super Aqua Cell Renew Snail Mask, $23 for 5, Amazon
They are also available for $6 each at Target.
And for those wondering about the slippery creatures themselves (Yes, the same snails used in the popular French dish, escargot) have no fear. No snails are harmed in the process!
Once they've been cleaned, the snails are transferred onto mesh holders with large containers underneath that carefully collect mucin as it's secreted.
Fun fact: This process happens at a snail's pace (pun intended!), taking nearly six hours before even a gram of mucin has been gathered.
RELATED: I tried a 24-karat gold face mask and it was everything I've ever dreamed of
With that much care put into a single product and all of the positive reviews on the SoKoGlam! website, I was psyched to try it out. But for me, it didn't exactly live up to the hype.
Applying the two-sheet face mask was a struggle in itself. It was super slippery, gooey and tough to handle.
It took a good five minutes of fumbling before the pieces made it onto my face. And even then, I accidentally put the bottom piece on upside-down ... but once it was on, there was no going back.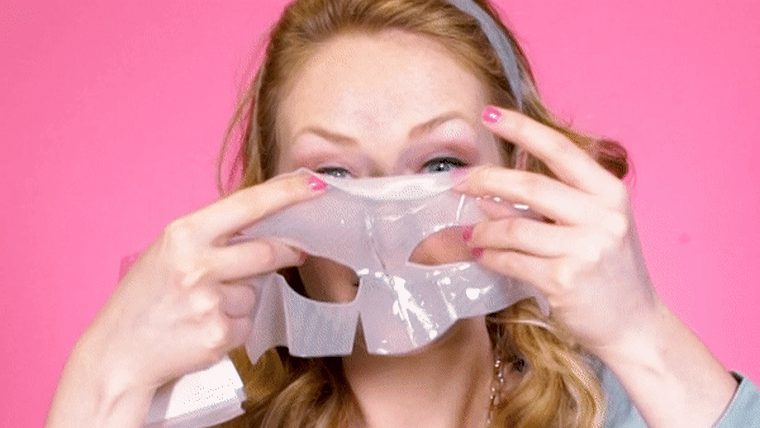 I left the mask on for 25 minutes as the box recommended. At first, it slid down my face in a sluggish crawl, but after about 10 minutes, it started drying and curling up at the edges. That's when I started kicking myself for never adjusting that bottom piece!
The overwhelming amount of goo made it hard to feel like it was ever actually working, and I did feel suffocated at times.
Not to mention, I also looked terrifying (or like I was headed to a snail masquerade ball) and preferred not to spend any extra time in the mask.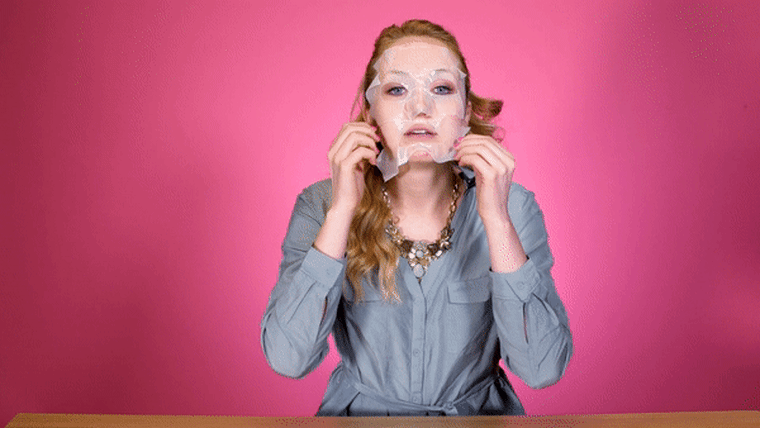 I noticed little to no difference after using the product. Perhaps it has something to do with the fact that I already have naturally dry skin? Some other comments mentioned that oily skin felt drier and tighter after using.
So it could just be my experience. At $6 a set, it can't hurt to try it out!
Next, watch as Bobbie tries out six of her favorite face masks!